India Bike Tours and Cycling Holidays
Boutique and personalized cycling & e-bike tours in India for every journey.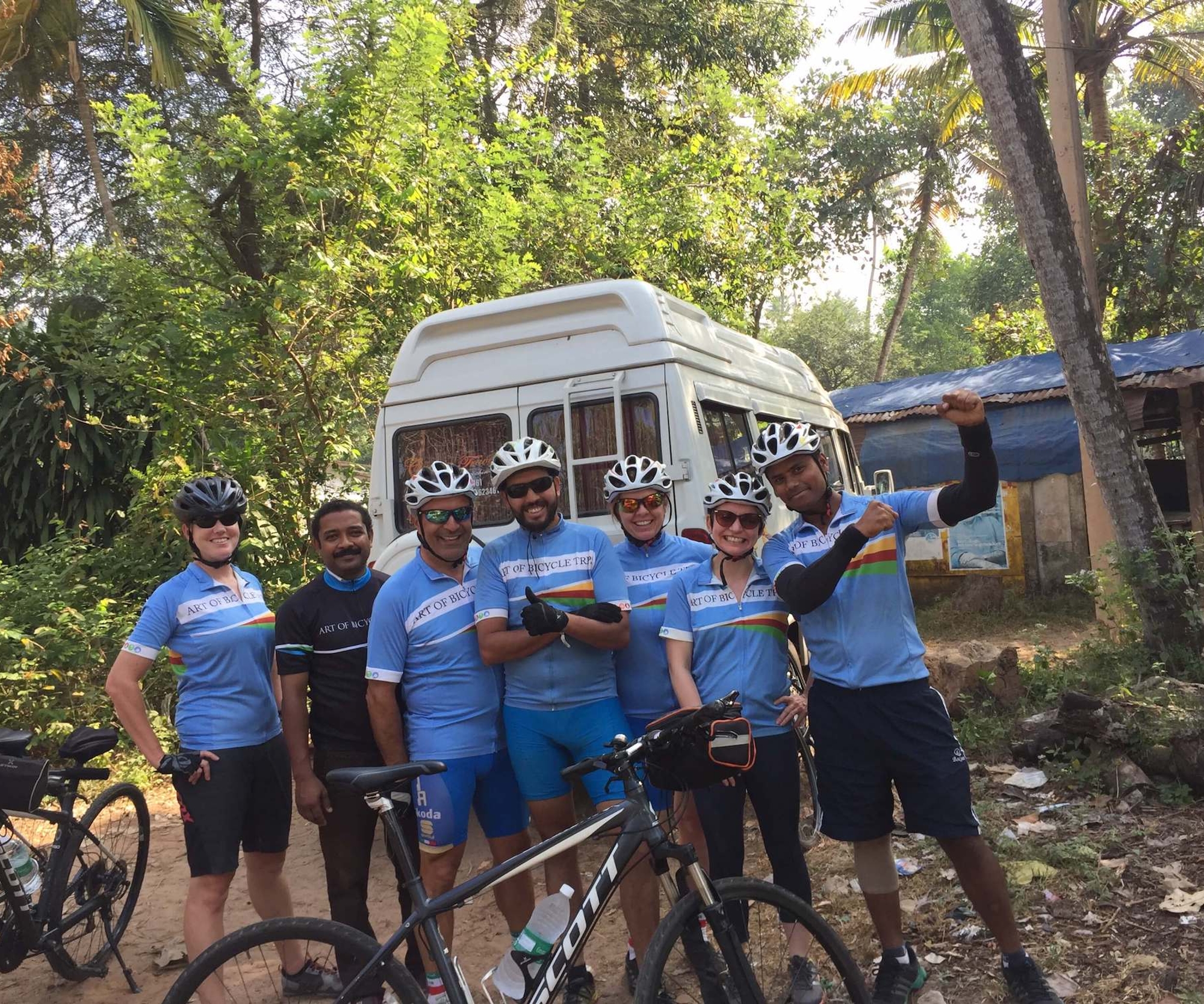 The Best India Bicycle Tours
Immerse yourself in the life of India on our unique bike tours in India. Meander through the sandy stretches of Thar desert, the perfect pale backdrop to the splash of colors that is India! A wondrous mix of textiles, jewelry, and local craft creates an exciting mélange of cultural fabric for you to discover in the narrow markets of charming weathered towns of India. Explore remote villages, old forts, ancient temples, wildlife, and grand palaces that have withheld the test of time as you cycle through the interior trails of India.
Our India cycling tours are aimed at travelers who want to p...
Explore Our India Cycling Holidays
Reviews from our friends
wonderful time
A really wonderful time immersed in Kerala
Loved & enjoyed all the hotels
We have taken many bike trips and like to select a local company. I think that the value is better and there are more choices for itineraries. Loved & enjoyed all the hotels!! Maybe we will take a trip to India with the Art of Bicycling.
had a great trip
We had a great trip, biking from Kochi to Chennai. Our group of 3 made up of one avid young cyclist, and two elderly newbies. The avid biked ahead at twice the speed, so Ajesh, the van driver, followed/led her thru the daily course. Muthu - the guide- and the newbies followed later. Muthu helped shield the crazy Indian traffic from the newbies. We all had a good time. We rode early into sunrises over beautiful countryside, sampled exotic fruits and local cuisine, stayed in historic mansions or local boutique hotels, smelled different Indian spices, visited old majestic temples, and took photo with many warm wishers from villages. There were not many foreign tourists back roads, so we were quite noticeable and welcome. The traffic was just crazy and nerve-racking at times for us newbies coming from the US and riding on the right side of the road (not that it mattered), although Muthu did his best to shield us from the traffic, and re-route the route to less traveled rural roads. Experienced bikers might be more comfortable with traffic though. We would rate the trip higher otherwise. Guide Muthu and driver Ajesh were great: friendly, helpful, professional, timely. We enjoyed their company.