Rajasthan Bike Tours and Cycling Holidays
Boutique and personalized cycling tours in Rajasthan for every journey.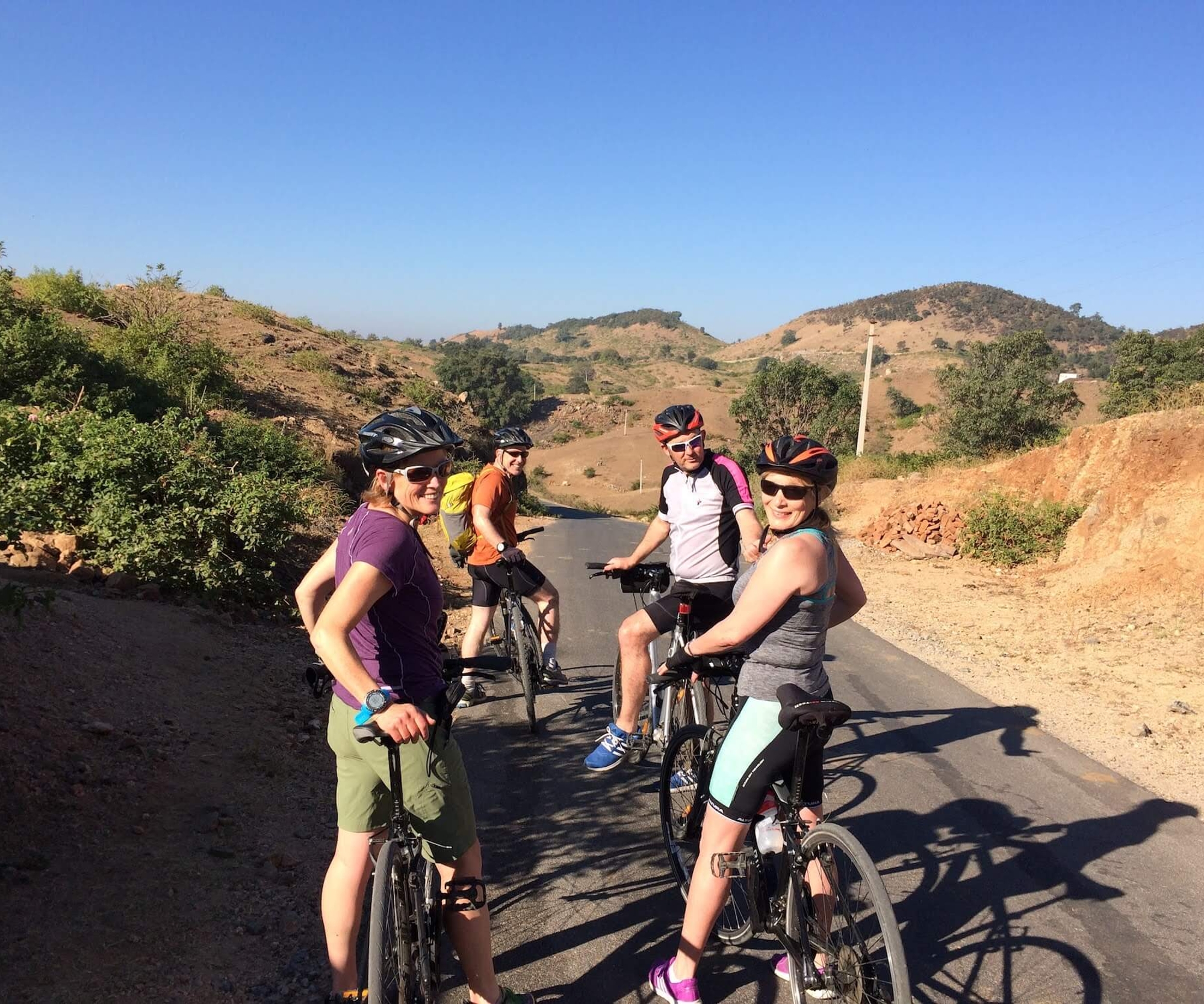 The Best Rajasthan Bicycle Tours
Immerse yourself in the life of Rajasthan on our unique bike tours in Rajasthan. Meander through the sandy stretches of the Thar Desert, the perfect pale backdrop to the splash of colors that is Rajasthan! A wondrous mix of textiles, jewelry, and local craft create an exciting mélange of cultural fabric for you to discover in the narrow markets of charming weathered towns of Rajasthan. Explore old forts, ancient temples, and grand palaces that have withheld the test of time as you bike along the sturdy Aravalli mountain range.
Our Rajasthan cycling tours are aimed at travelers who want to pac...
Silver Riders Club Membership
Exclusive Members-only rides in breathtaking off-beat destinations at special prices.
Reviews from our friends
Great trip!
Great trip! I enjoyed that the cycling was always in the first half of the day and the culture portion was in the latter part of the day. Our guide Kamal was very knowledgeable and the guides enlisted at each historical site gave us a thorough understanding of all we visited. We really enjoyed cycling through the small villages and interacting with the locals.
David Sylvester from US
5.0
Would highly recommend
Four of us with multiple previous bike trips under our belt were very impressed by the professionalism, knowledge and commitment to the client provided by our guide. An Udaipur company with intelligent, highly educated (university degrees) guides and a good itinerary. Third world adventures will throw a few curves but good guiding companies can deal with them. Numerous brief shuttles during the 12 days bypassed the unsuitable biking portions of Rajasthan. Would highly recommend.
Rosemary Hirota-Morris from CA
5.0
This was truly a trip for the bucket list
This was our first trip to India and we were a little worried about the cycling experience. As it turned out, this was a great and memorable trip. The bikes were of a very good quality and up to the challenges of the many hills and varied terrain of Rajasthan. Our guide, Bupendra, was really great. He made sure we got to see the real India and have lots of opportunity to interact with locals. He even took us to a couple of places for street food, assuring us that we would not get Delhi belly. He was absolutely correct and we had some very tasty lunches on those occasions. We stayed at several Heritage hotels, which turned out to be incredibly amazing palaces. Art of Bicycle did a fantastic job in organizing this trip and planning a very relaxed, informative and unique experience. This was truly a trip for the bucket list!