Our Mission
Enriching the lives of travelers and local communities.
Welcome to Art of Bicycle Trips


Your expert-led active travel company
Founded in 2010 during a 100km bumpy ride in India, Art of Bicycle Trips specializes in crafting distinctive cycling and e-bike adventures to some of the world's most breathtaking destinations. We're all about small and local details.
Cycling adventurers

5000+

Destinations

16

Thoughtfully crafted bike tours

100+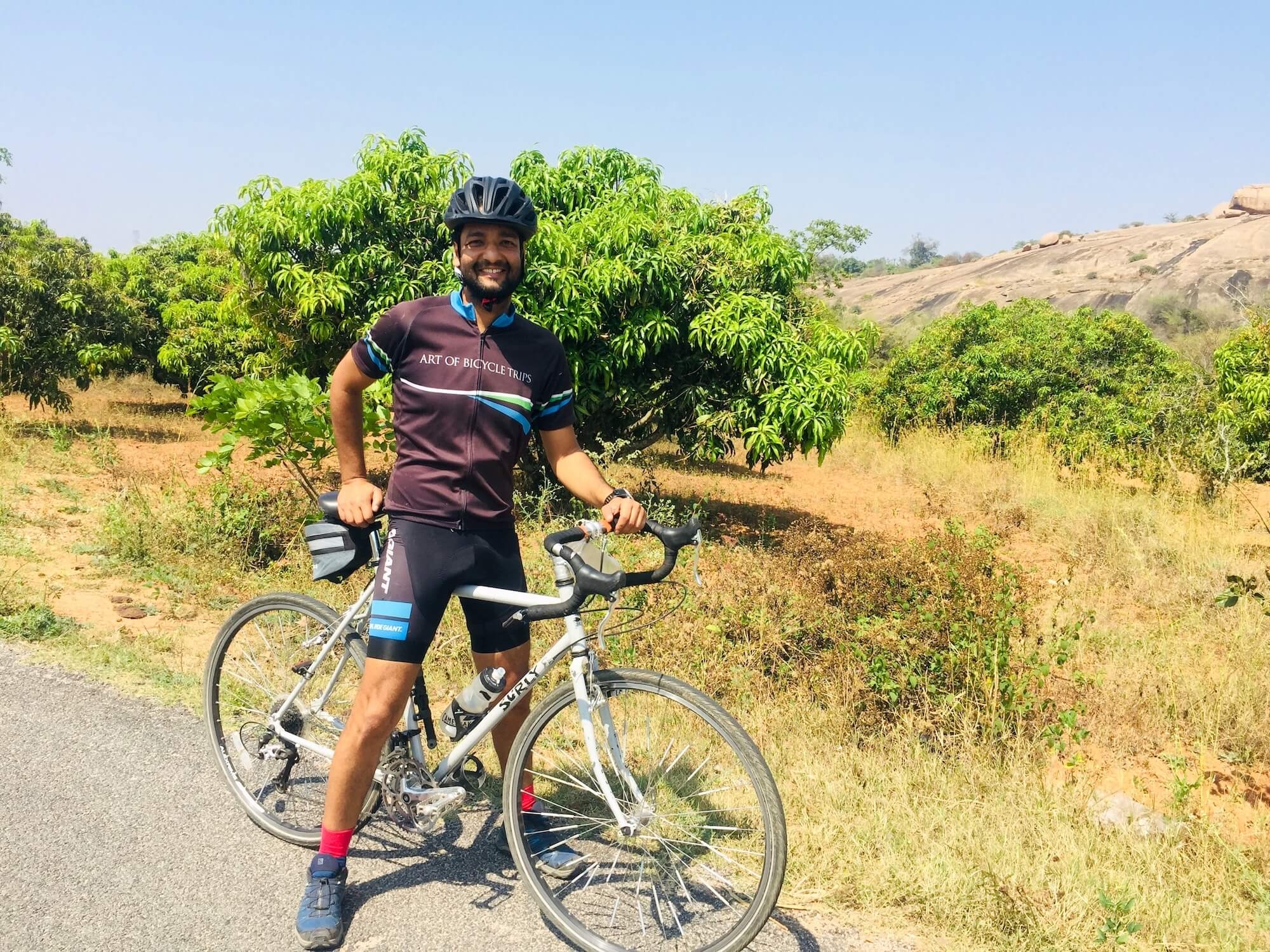 Our Story
Our journey started when our founder, Pankaj Mangal, set out one morning for a 100km ride to a remote fishing camp. He returned surprised, enthralled by the outdoors, and moved by the simplicity of countryside living. The sheer joy of exploring the world on two wheels, powered by nothing but his own strength, left a profound impact on him.
Inspired by this realization, he founded Art of Bicycle Trips, specializing in crafting distinctive cycling and e-bike adventures around the world. We prioritize authentic local experiences that enable you to form meaningful connections with the destination, all while contributing to the well-being of local communities.
"The profound transformation I underwent during my inaugural cycling journey compelled me to bestow this same enriching experience upon fellow travelers."
Your People. Your Ride.
At Art of Bicycle Trips, we believe that every cyclist is as unique as the journey itself. That's why we've crafted a collection of cycling adventures that puts you, the cyclist, at the heart of the experience.
When you set out on one of our cycling journeys, you're not just joining a tour – you're creating a journey that reflects your passions, preferences, and aspirations. Whether you're an avid cyclist seeking challenging terrains or a group of leisurely explorer looking to soak in the scenery by bike, our personalized approach ensures that your adventure is a true reflection of you.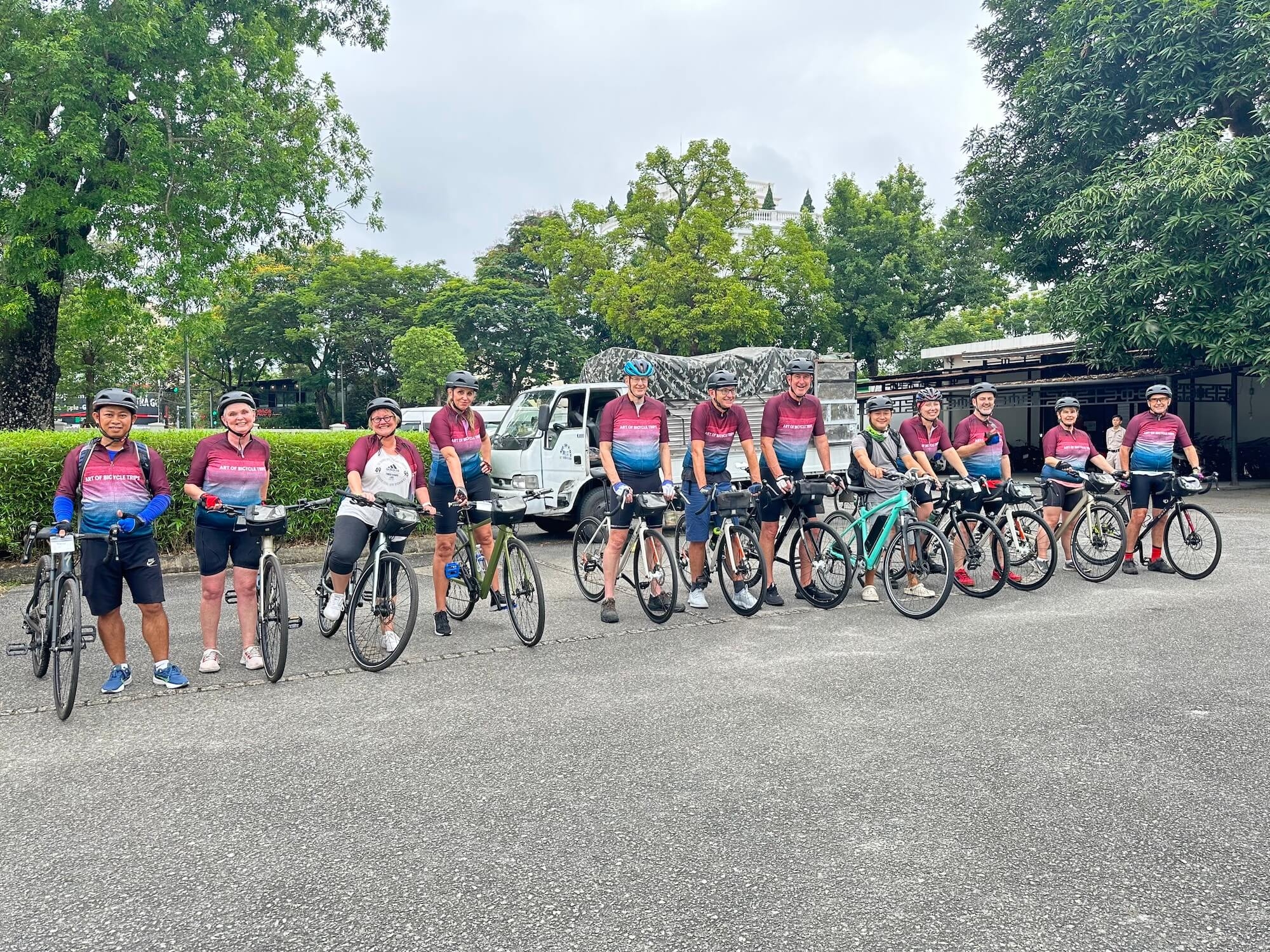 Cyclists Love Us, You Will Too.
Great company!
Great company using local guides dedicated to bicycle trips in more remote areas of the world. They chose a challenging but doable route with comfortable guest houses along the way. Bikes were in excellent condition and tuned up daily. Liked the sag wagon so I could jump in when it was raining or when I was done for the day.
Great people to travel with!
From the minute we met our guide and driver (Lok & Bot and then later Nam & Kong) we knew we were in good hands for our journey south to north through Vietnam. Great people to travel with and they customised our cycling distances etc to our needs on the fly! The food, accommodation and wider cutural experiences were genuinely enriching and made for a truly fantastic experience. The organisation prior to the trip was very efficient and friendly. We highly recommend The Art of Bicycle Trips!
Great Adventure!
The Glimpse of Saigon Bike Tour from Ho Chi Minh city to Seim Reep (Angkor Wat) was such a great adventure. Not being seasoned cyclists, we chose an "Easy" rated trip. Our longest day was 63 KM but with almost no elevation gain. While it was hot our tour Guides and the Drivers with the support vehicles took amazing care of us with snacks, mineral water and electrolyte drinks every step of the way. We were treated like family. Even though we selected a more modest package the accommodations were just great ranging from quaint cottages in the Mekong Delta to a first-class Hotel in Phnom Penn. The care and support we received along the way was truly great. Our routes were never on busy thoroughfares but rather on well maintained and safe routes through villages and rice fields. The people of Vietnam and Cambodia were incredibly friendly. We even "crashed" a Vietnamese Wedding being invited to take our picture with the Bride and Groom and sample the Rice Wine. We are already considering our next trip with Art of Bicycles. We would highly recommend this company.