Sri Lanka Bike Tours and Cycling Holidays
Boutique and personalized cycling tours in Sri Lanka for every journey.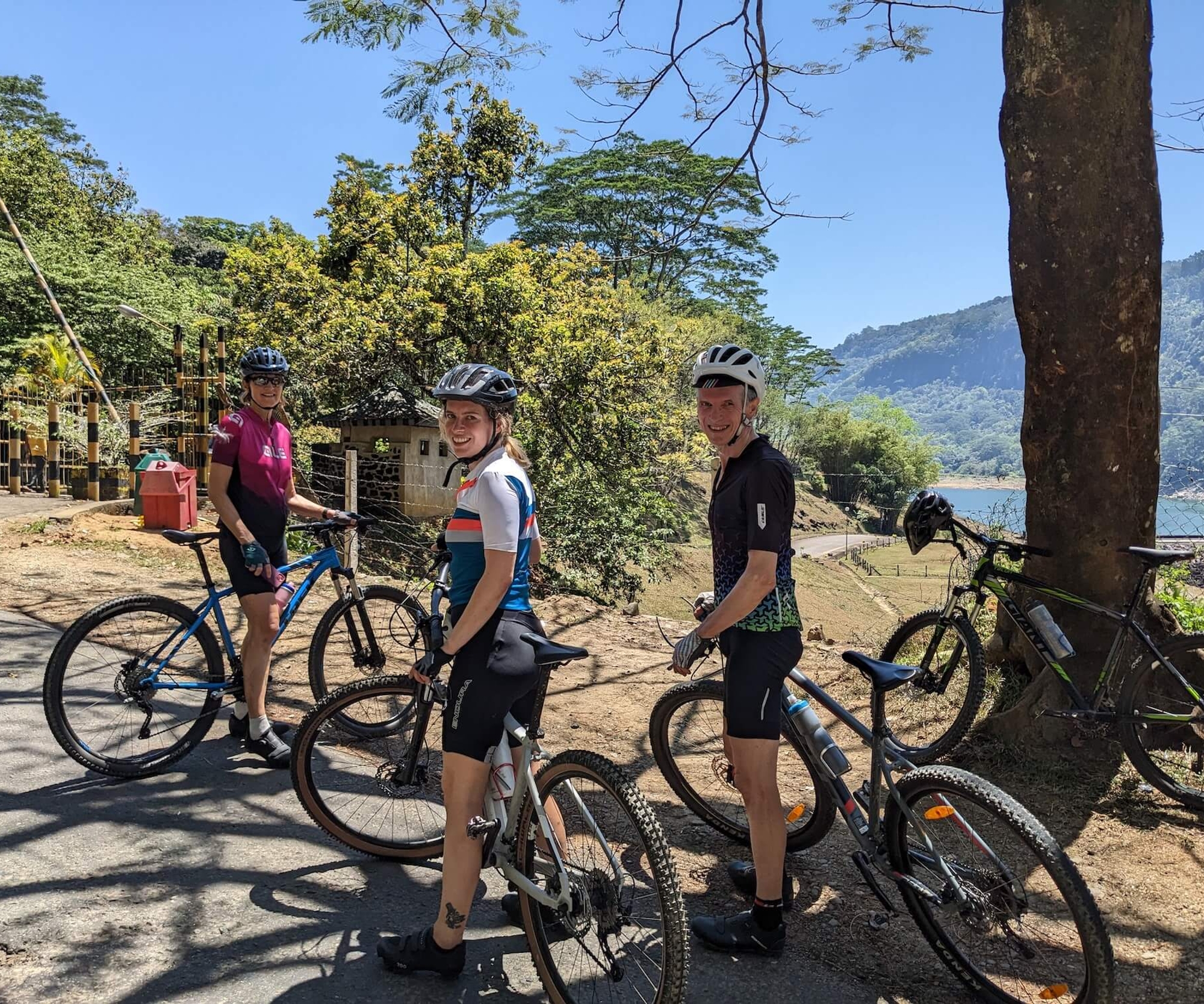 The Best Sri Lanka Bicycle Tours
Immerse yourself in the life of Sri Lanka on our unique bike tours in Sri Lanka. A land that is bound to mesmerize you, Srilanka offers the most vivid and diverse experiences for travelers within the confines of its relatively small size. Packed with jungle safaris, beaches, tea plantations, and exotic countryside, Sri Lanka is best explored on cycles.
Meander through the rocks and cave temples of Sigiriya, the cultural landscape of Kandy, the perfect greenery of Nuwara to the splash of beaches that is Srilanka! A wondrous mix of beaches, plantations, wildlife, and lakes creates an exciting m...
Silver Riders Club Membership
Exclusive Members-only rides in breathtaking off-beat destinations at special prices.
Reviews from our friends
excellent trip
An excellent trip combining beautiful cycling trails, iconic landmarks and cultural immersion. Knowledgeable and helpful guides, excellent journey support. Ask for Chamara as the guide as his enthusiasm and drive really made the trip.
Rosemary Marchant from AU
5.0
Loved my bicycle tour of Sri Lanka
Loved my bicycle tour of Sri Lanka. Friendly and knowledgeable guides who went above and beyond to assist us. Accommodation and meals were an authentic Sri Lankan experience.
Carolyn Vernita Currie from CA
5.0
A wonderful trip
A wonderful trip, caring guides, great variety of hotels, flexible as to our wishes and very up to date bikes.