Vietnam Bike Tours and Cycling Holidays
Boutique and personalized cycling & e-bike tours in Vietnam for every journey.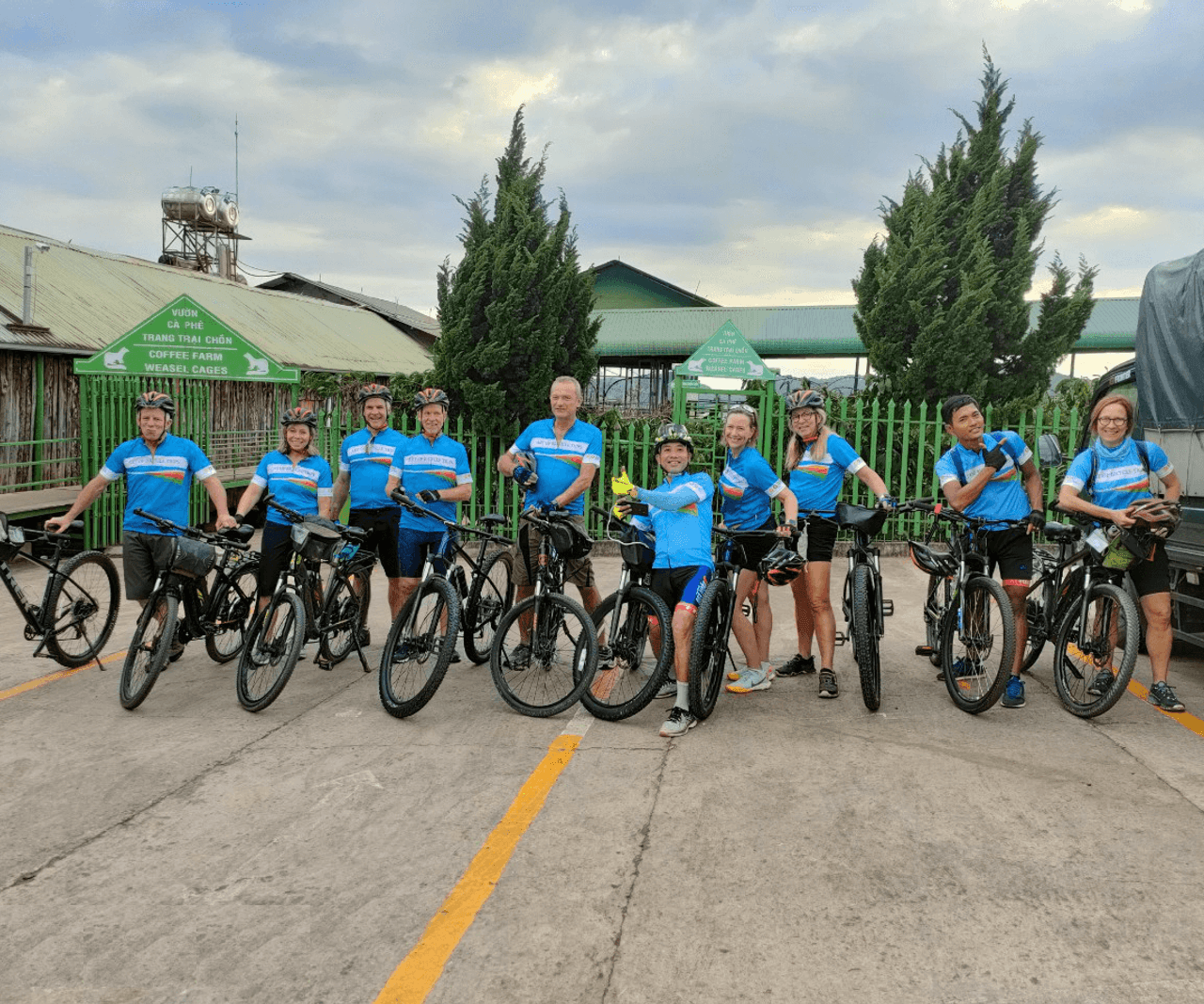 The Best Vietnam Bicycle Tours
Immerse yourself in the life of this unique country on a fantastic bike tour in Vietnam. If you're looking for the best way to see the towns, landscapes, and landmarks, our Vietnamese bike tours are the perfect choice for an unforgettable holiday.
Vietnam bike tours are a great option for travelers that want to see this popular holiday destination in a new and unusual way. Forget all your preconceptions about organized tours and enjoy incredible cycling opportunities around a truly stunning part of the world.
Steeped in essence from times gone by, you will cycle alongside lush rice paddies in the lap of tropical forests on a Vietnam bike trip. Along the bay, rugged outcrops hug the coast as clouds curl over the serene waters, whilst Vietnam's lush paddy gently sways in the breeze as you cycle along to your next destination.
As you pedal along the roads and trails on your Vietnam cycling holiday, watch as the people of these eternal river deltas embrace the future with a zest and vib...
Explore Our Vietnam Cycling Holidays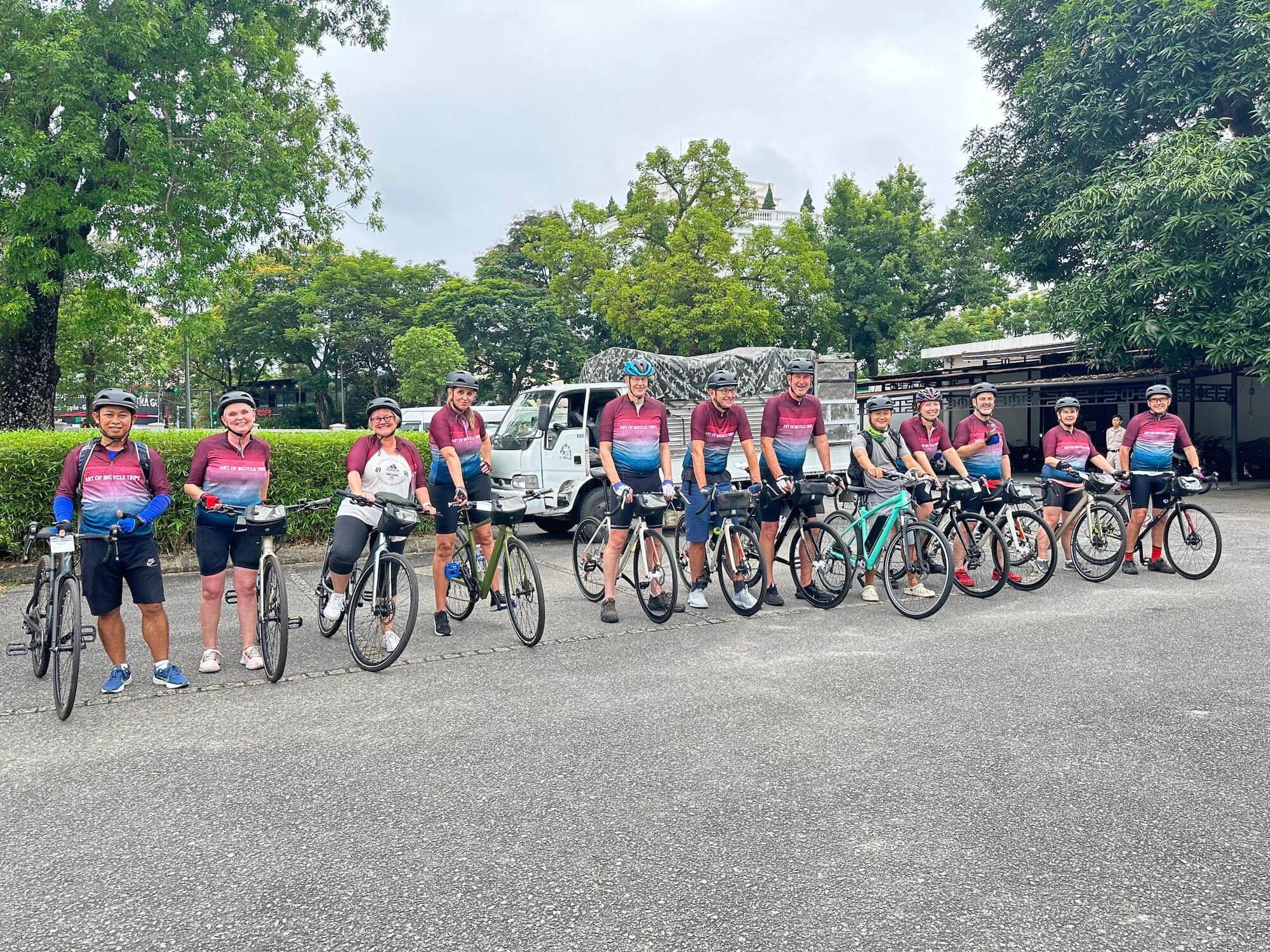 Vietnam cycling guide
Read our complete guide to cycling in Vietnam.
Reviews from our friends
Great people to travel with!
From the minute we met our guide and driver (Lok & Bot and then later Nam & Kong) we knew we were in good hands for our journey south to north through Vietnam. Great people to travel with and they customised our cycling distances etc to our needs on the fly! The food, accommodation and wider cutural experiences were genuinely enriching and made for a truly fantastic experience. The organisation prior to the trip was very efficient and friendly. We highly recommend The Art of Bicycle Trips!
Great Adventure!
The Glimpse of Saigon Bike Tour from Ho Chi Minh city to Seim Reep (Angkor Wat) was such a great adventure. Not being seasoned cyclists, we chose an "Easy" rated trip. Our longest day was 63 KM but with almost no elevation gain. While it was hot our tour Guides and the Drivers with the support vehicles took amazing care of us with snacks, mineral water and electrolyte drinks every step of the way. We were treated like family. Even though we selected a more modest package the accommodations were just great ranging from quaint cottages in the Mekong Delta to a first-class Hotel in Phnom Penn. The care and support we received along the way was truly great. Our routes were never on busy thoroughfares but rather on well maintained and safe routes through villages and rice fields. The people of Vietnam and Cambodia were incredibly friendly. We even "crashed" a Vietnamese Wedding being invited to take our picture with the Bride and Groom and sample the Rice Wine. We are already considering our next trip with Art of Bicycles. We would highly recommend this company.
We loved this trip
We loved this trip. We cycled for 1 week with a brilliant guide and excellent van back up.The second week we hiked with another equally excellent guide. Both took us through amazing scenery and taught us so much about the history, flora, and fauna of this beautiful country. We sampled delicious local food and stayed in a great variety of accommodation along the way. This was booked as a special holiday for us celebrating our retirement. It exceeded all expectations and we would highly recommend this company