Enthralling Coastal Vietnam Bike Tour
---
Overview
One of the most popular cycling routes in Vietnam interspersed with coastal and mountain trails. Here lush countrysides, forests, and pristine beaches go hand in hand with bustling wet markets, charming old towns, and trendy young cities.
Explore temples, pagodas, and imperial citadels, visit fine old merchant houses or seek out some of the world's best warm water beaches. Welcome to Coastal Vietnam!
Finish
Nha Trang | 16:00hrs
Avg. dist. cycled
50km or 30mi
Highlights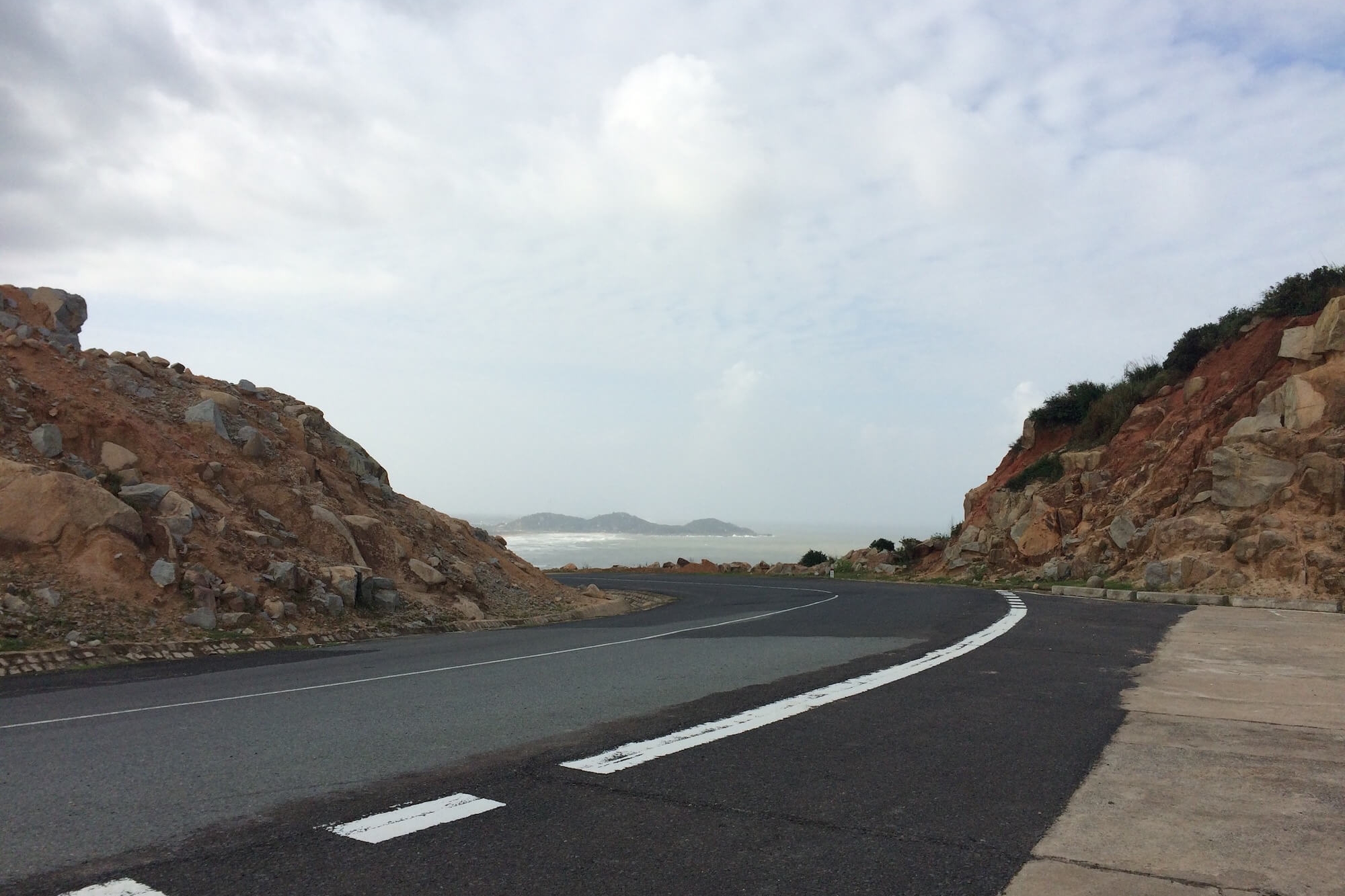 coastal route
A classic coastal route combined with spectacular hinterland trails
Brief Itinerary
| Day | Place | Hotel | Meals | Distance | Activity |
| --- | --- | --- | --- | --- | --- |
| DAY 1 | Hué – Hue Loop | The Scarlett | D | 25km / 15mi | cycling |
| DAY 2 | Lang Co Beach | Lang Co Beach Resort | B,L,D | 70km / 42mi* | cycling |
| DAY 3 | Hoi An | Ann Retreat | B,L,D | 70km / 42mi* | cycling |
| DAY 4 | Hoi An – My Son | Ann Retreat | B,L | 40km / 24mi* (optional) | |
| DAY 5 | Tam Ky | Le Dung Hotel | B,L,D | 50km / 30mi | cycling |
| DAY 6 | Quang Ngai | Cocoland River Beach Resort | B,L,D | 80km / 48mi* | cycling |
| DAY 7 | Qui Nhon | Seagull | B,L,D | 65km / 39mi* | cycling |
| DAY 8 | Tuy Hoa | Sala Beach | B,L,D | 70km / 42mi | cycling |
| DAY 9 | Nha Trang | | B,L | 70km / 42mi | cycling |
Detailed Itinerary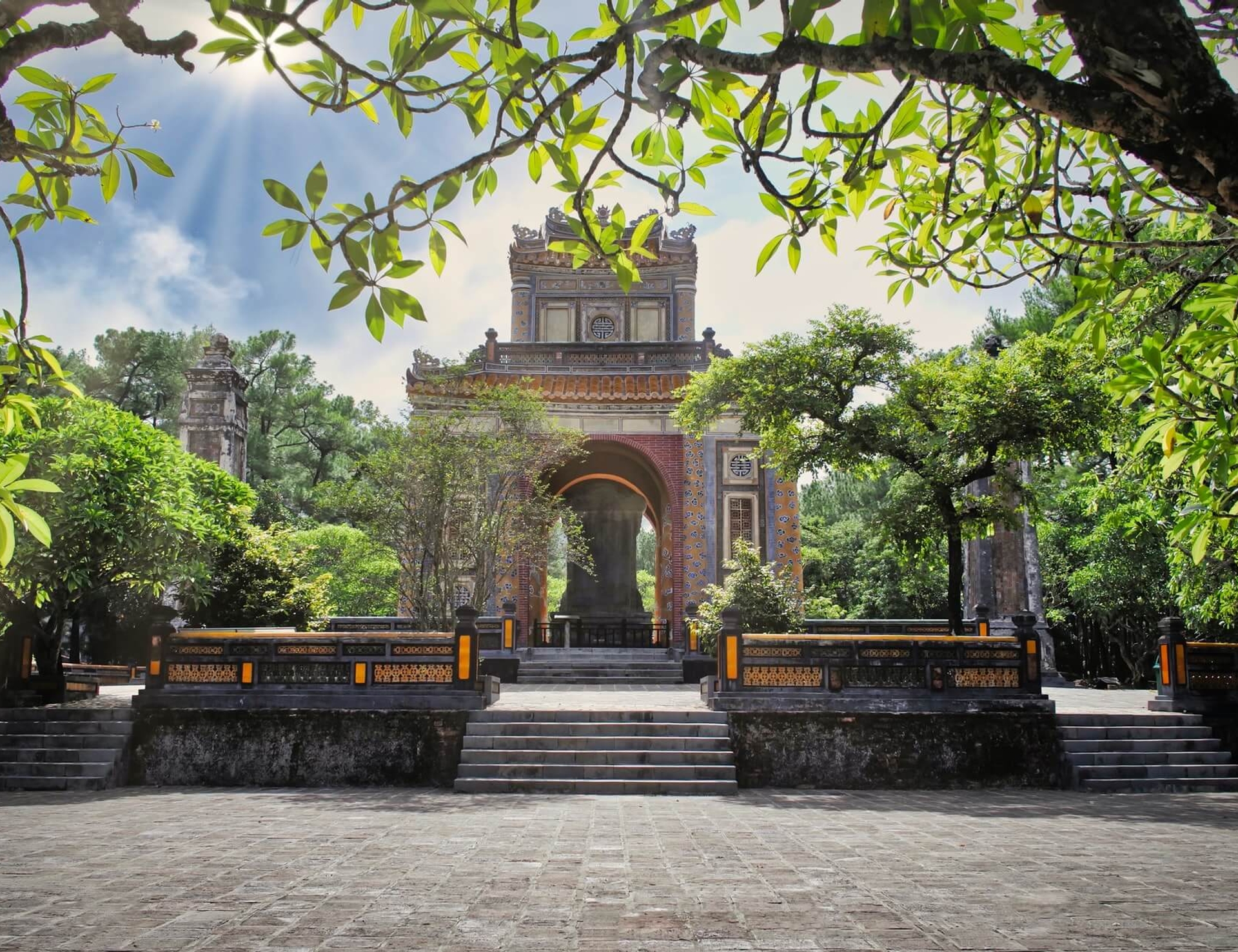 Day 1: Hué – Hue Loop
The UNESCO World Heritage town of Hué is your gateway to Coastal Vietnam.
Our guide meets you at your hotel at about 13:00hrs. Today take your bicycle out for a leisurely loop around the imperial town of Hué. Ride past the Citadel, Thien Mu Pagoda, Mausoleums, and the merchant's houses along the banks of the Perfume River and through quiet lanes with lush gardens. This is your first tryst with the Vietnamese way of life.
Meals:
D
Cycling Distance:
25km / 15mi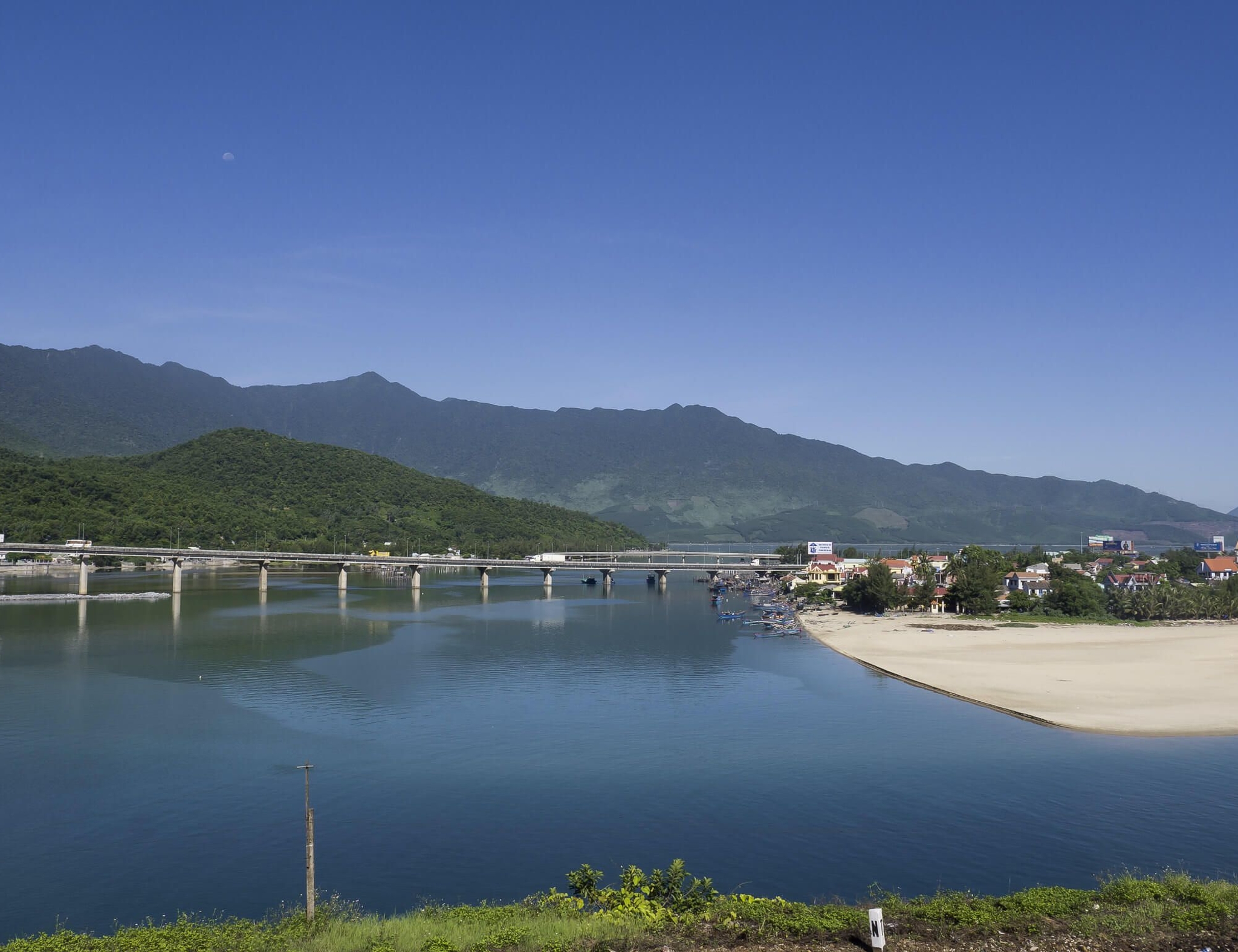 Day 2: Lang Co Beach
After a hearty breakfast, we head out of Hue to the coast. Begin riding off the beaten track along a picturesque, narrow peninsular road. Cross the estuary of the Perfume River and from here, ride over some low hills to the Phuoc Tuong Pass offering panoramic views of tranquil lagoon and coastline. We break for lunch by the gorgeous lagoon and continue riding towards Lang Co Beach.
Enjoy some good leisure beach time here.
Meals:
B,L,D
Cycling Distance:
70km / 42mi*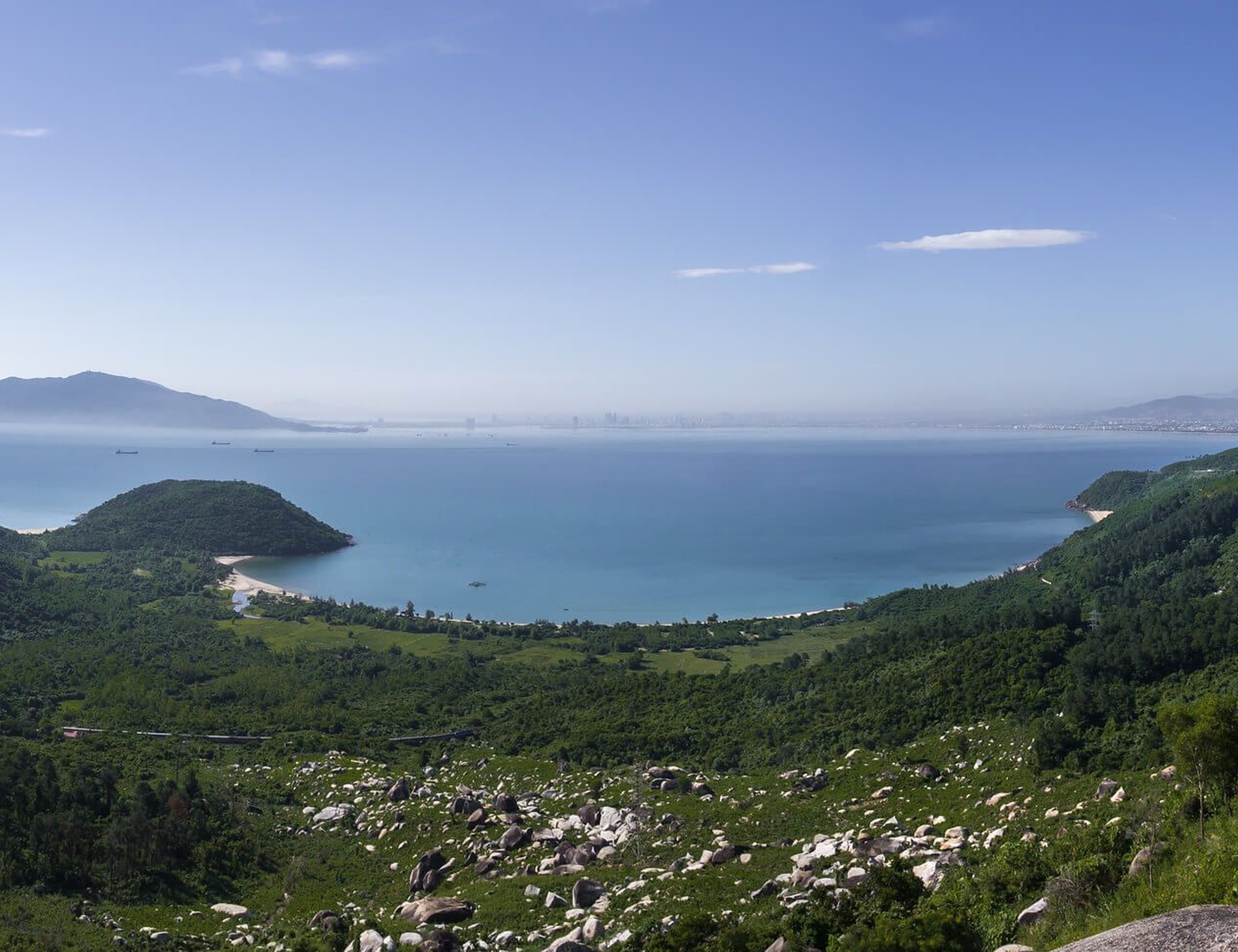 Day 3: Hoi An
Today get ready to conquer the highest pass of the ride. Cycle along the Lang Co Bay and through winding paths with spectacular views of wooden fishing boats, waterfalls, mountains, and pine forests. Conquer Hai Van pass for views of this splendid bay. This rugged pass is the final section of the Truong Son Range stretching to the sea. From the pass, enjoy the breathtaking descent to the base and ride through the commercial heartland of Central Vietnam, Danang, to Hoi An, a delightful old trading town and UNESCO World Heritage Site.
Meals:
B,L,D
Cycling Distance:
70km / 42mi*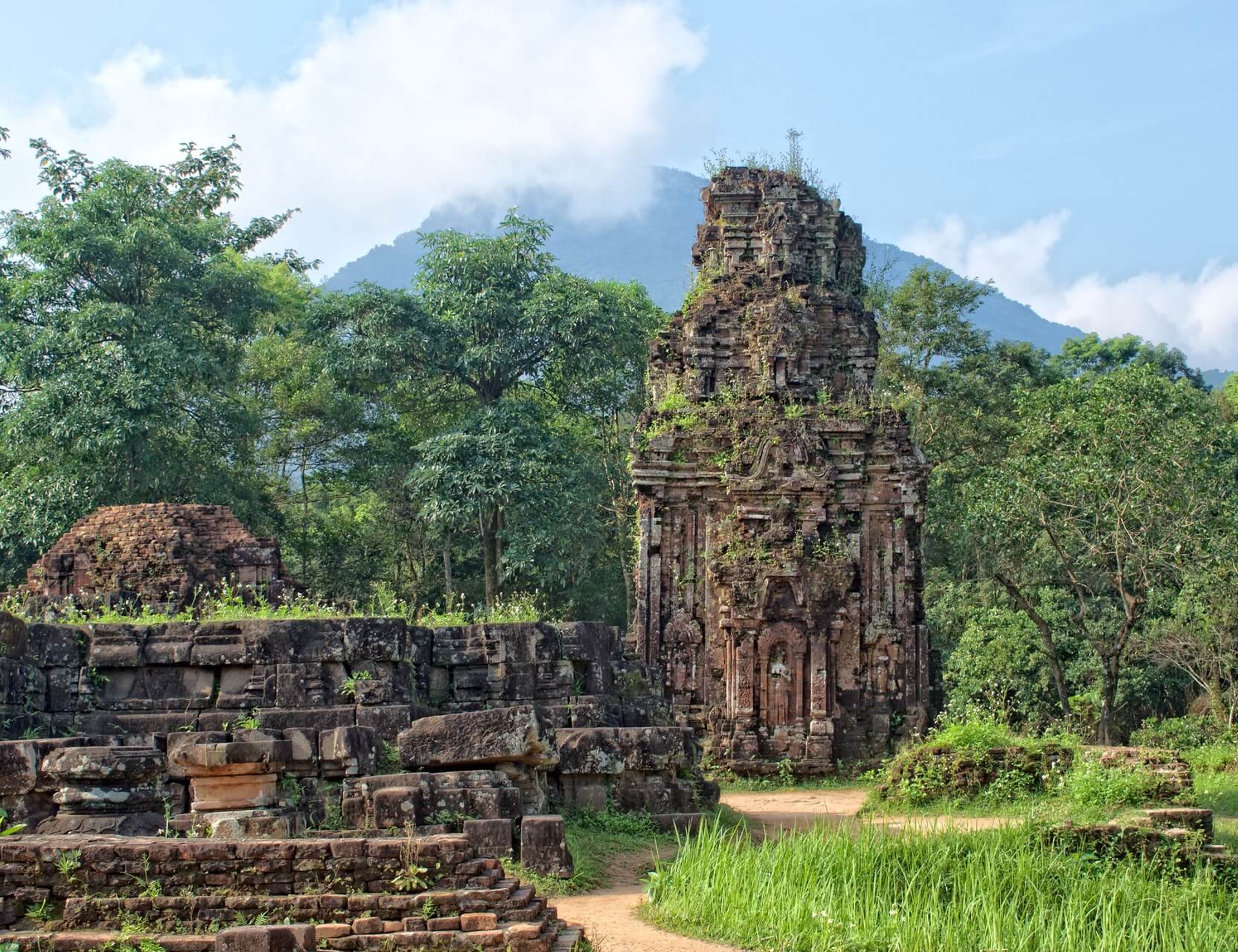 Day 4: Hoi An – My Son
The architectural beauty of Hoi An will captivate you as this UNESCO World Heritage Site offers a melange of Vietnamese, European, Chinese, Japanese monuments in an unhurried, timeless setting. Here, we ride to My Son, a cluster of abandoned and partially ruined Hindu temples constructed between the 4th and 14th century AD by the kings of Champa. Regarded as one of the foremost Hindu temple complexes in Southeast Asia and is the foremost heritage site of this nature in Vietnam. The initial riding is through the hinterland and the last leg has a bit of traffic, so ride carefully.
You can also take this as a rest day and enjoy the enchanting Hoi An town at leisure. A paradise for shoppers, a walk through the town gives a feel of an open-air museum.
Meals:
B,L
Cycling Distance:
40km / 24mi* (optional)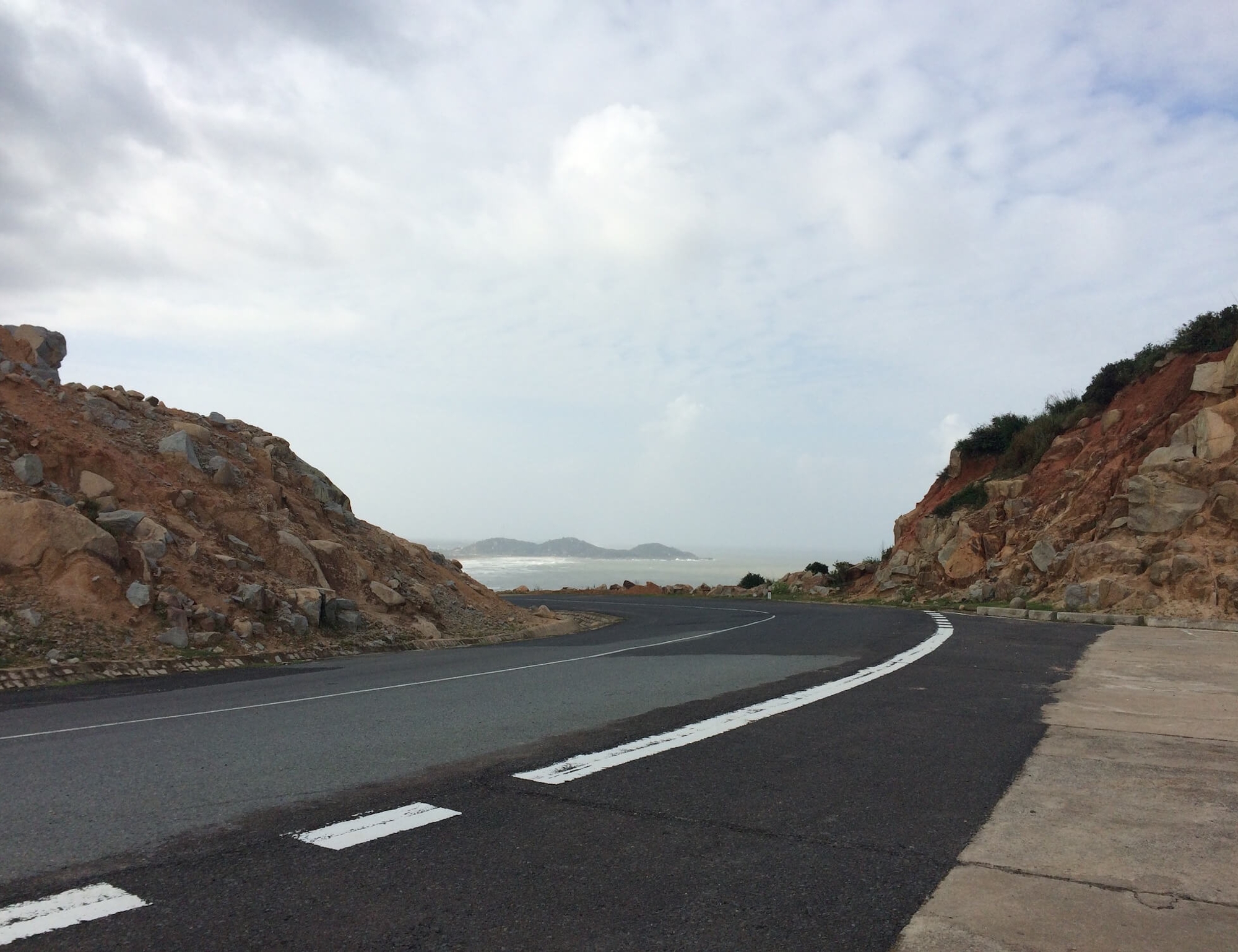 Day 5: Tam Ky
An extremely rural ride today through small villages, rice fields, and narrow paths. After reaching Tam Ky, explore the nearby sights 1000 years old Chien Dan Cham Tower or a beautiful fishing village and stunning murals of Bich Hoa Tam Thanh Village.
Meals:
B,L,D
Cycling Distance:
50km / 30mi
Day 6: Quang Ngai
A shuttle transfer for about 1hr brings us to our starting point of cycling. Follow the village road and ride past rural, rice-farming villages. Along the way, visit My Lai Massacre Memorial along the way. During the Vietnam War, a company of American soldiers brutally killed the majority of the population of My Lai. From Quang Ngai, continue riding through the forests and mountains ending at Highway 1 and then shuttle to Sa Huynh Resort for an overnight stay.
Meals:
B,L,D
Cycling Distance:
80km / 48mi*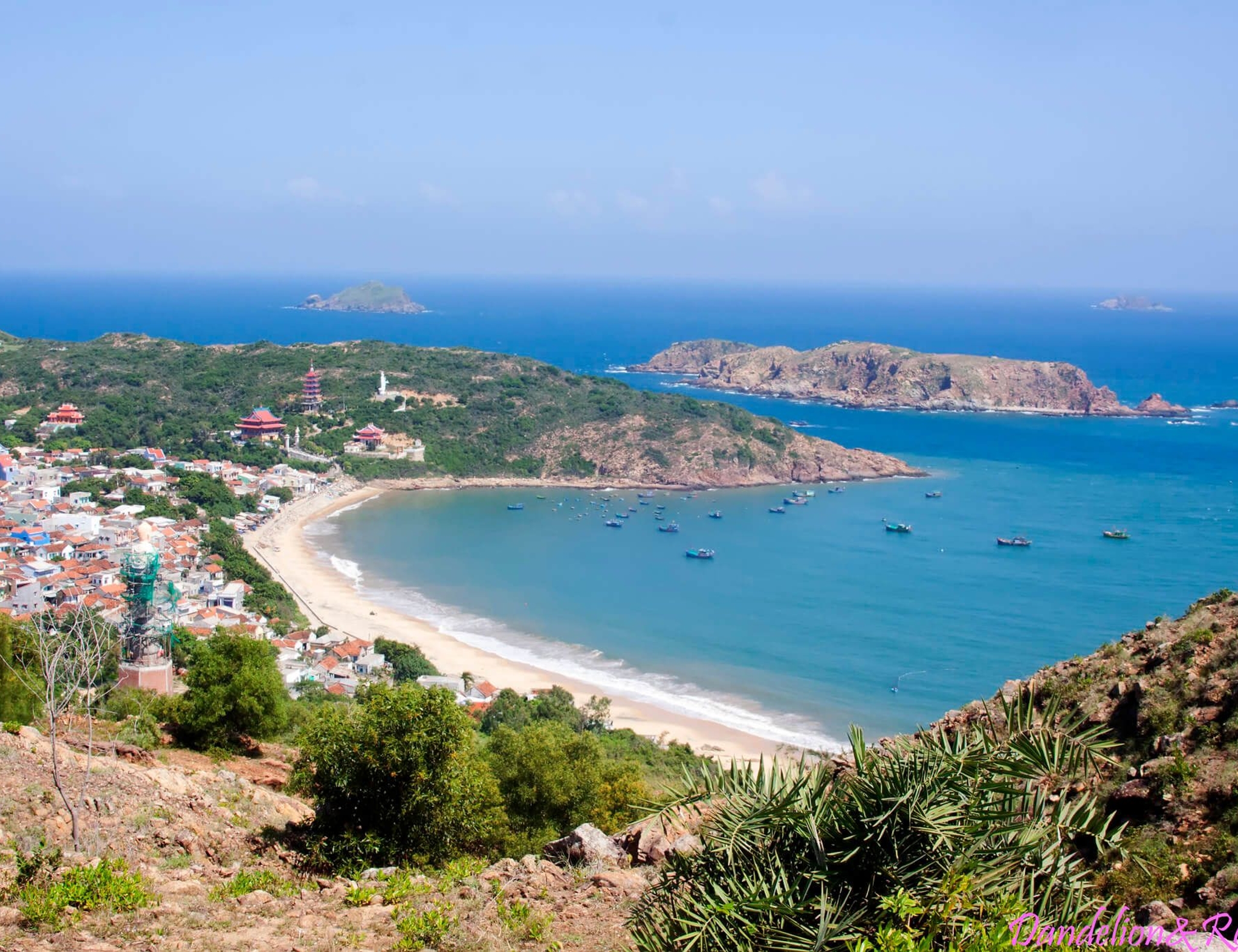 Day 7: Qui Nhon
Today bike in the tropical countryside, past tree-canopied rice farms and lush green mountains. The ride is largely flat with mountains looming in the backdrop all throughout. Stop off at a Cham tower – built by the Champa civilization who ruled the southern Vietnamese area for over a millennium up until the early 1800s. Later take a short transfer to Qui Nhon.
Meals:
B,L,D
Cycling Distance:
65km / 39mi*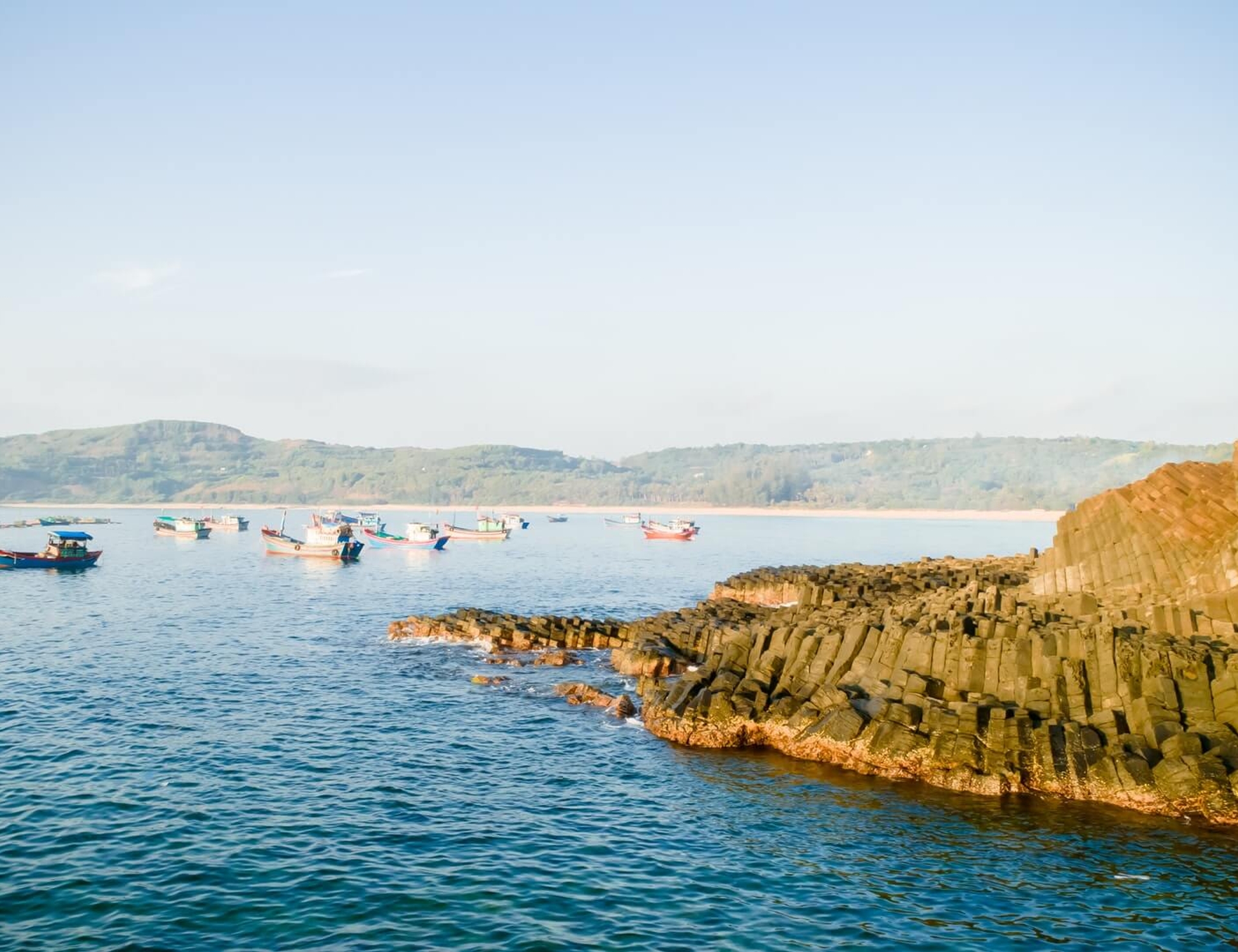 Day 8: Tuy Hoa
Today is a beautiful rolling route. A short transfer takes us off the highway and to the remote area where we start biking with the view of gorgeous forests and hills. The biking is through undulating terrain past beautiful villages and mountain views. After lunch, continue riding towards the main highway and then transfer to Tuy Hoa.
Meals:
B,L,D
Cycling Distance:
70km / 42mi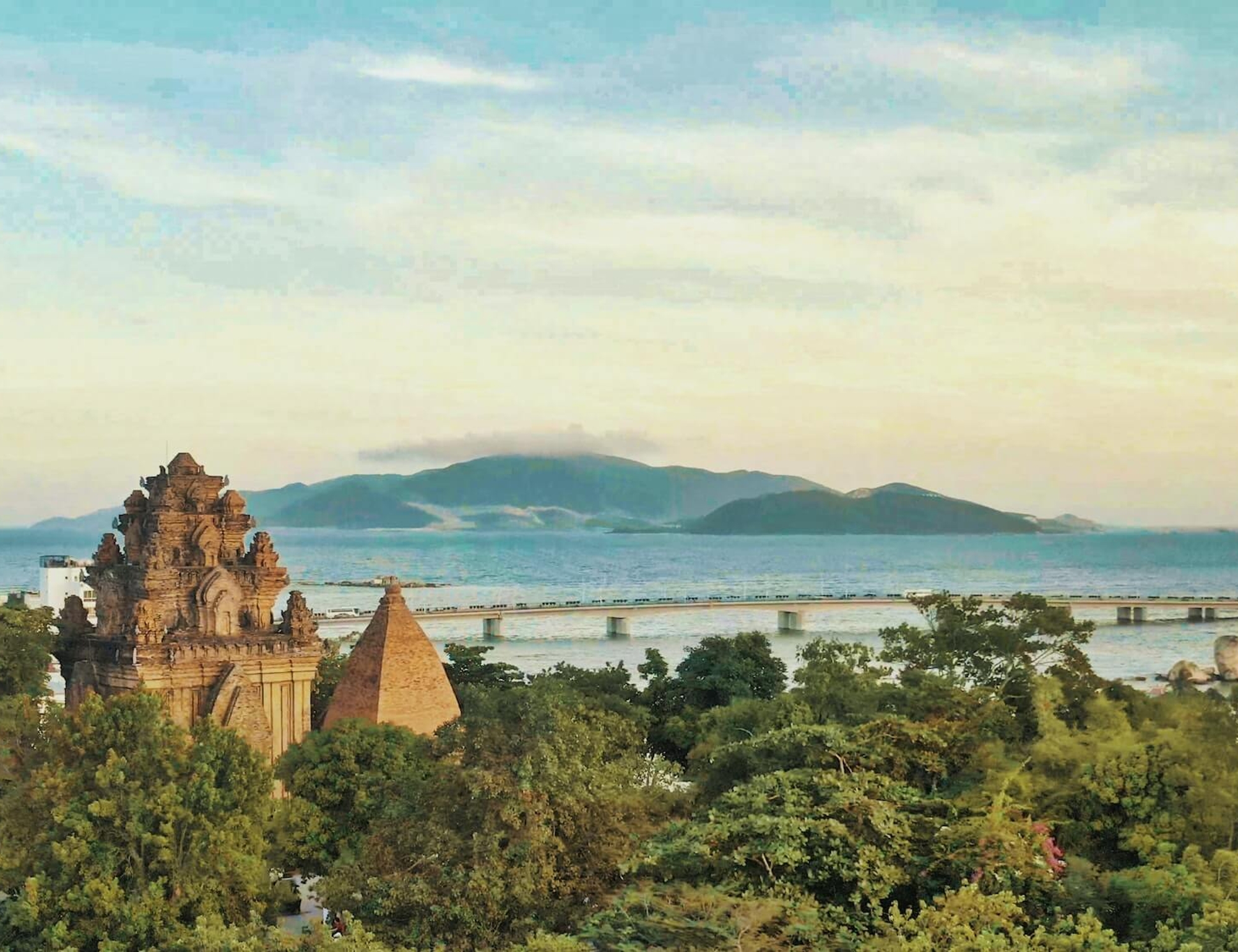 Day 9: Nha Trang
Another good day at the saddle. Ride past network of lush rice fields which blanket the valley. Admire the ocean view around the Vung Ro bay before meeting the pass which is a natural border between the provinces. Descend down to stunning Dai Lanh beach and take a break for a swim and lunch.
After lunch, continue riding along the coast and then turn on to the Hon Gom peninsular road for the final leg. This is our last day of riding along the Vietnamese coast and it's a long ride. Enjoy it to the fullest.
Before arriving at Nha Trang, visit the famous Po Ngar Cham Towers, built between the 7th and 12th centuries and still actively used for worship.
We aim to reach Nha Trang by 16:00hrs.
Meals:
B,L
Cycling Distance:
70km / 42mi
Map
Dates and Prices
Note:
Our base pricing is in USD. However, we can also quote in AUD, GBP, CAD, and EUR, and you can pay in the same. Please write us.
---
Couldn't find a trip with convenient dates?
Open your date as a join-in tour or customize further as private one.
We offer private departures on almost all our itineraries, and for groups of four or more, they cost the same as our standard trips!
---
Essential Info
Inclusions
LODGING
All hotels as mentioned in the tour details or similar (subject to availability).
trip leader
Expert Trip Leader(s) who look after your every need and add meaning to your vacation.
bike
Immaculately maintained bike with helmet, suited to a terrain.
shuttle
A Van support that follows the group of riders and carries all belongings.
meals
Meals as per itinerary. Guests are given the opportunity to dine on their own so that they discover a location independently.
refreshments
Refreshments and mineral water while cycling.
entrance
Entrance fees to most of the monuments and temples.
E-bikes
E-bikes are available on this trip at a surcharge. Please send a note to your tour consultant to book one.
Bikes
When you have a road and the thrill of a journey ahead of you, it's imperative to have a good bike to enjoy it. Our fleet majorly consist of the below bikes as a part of this tour. However, sometimes due to height or availability constraints, we may provide a different but similar quality bike.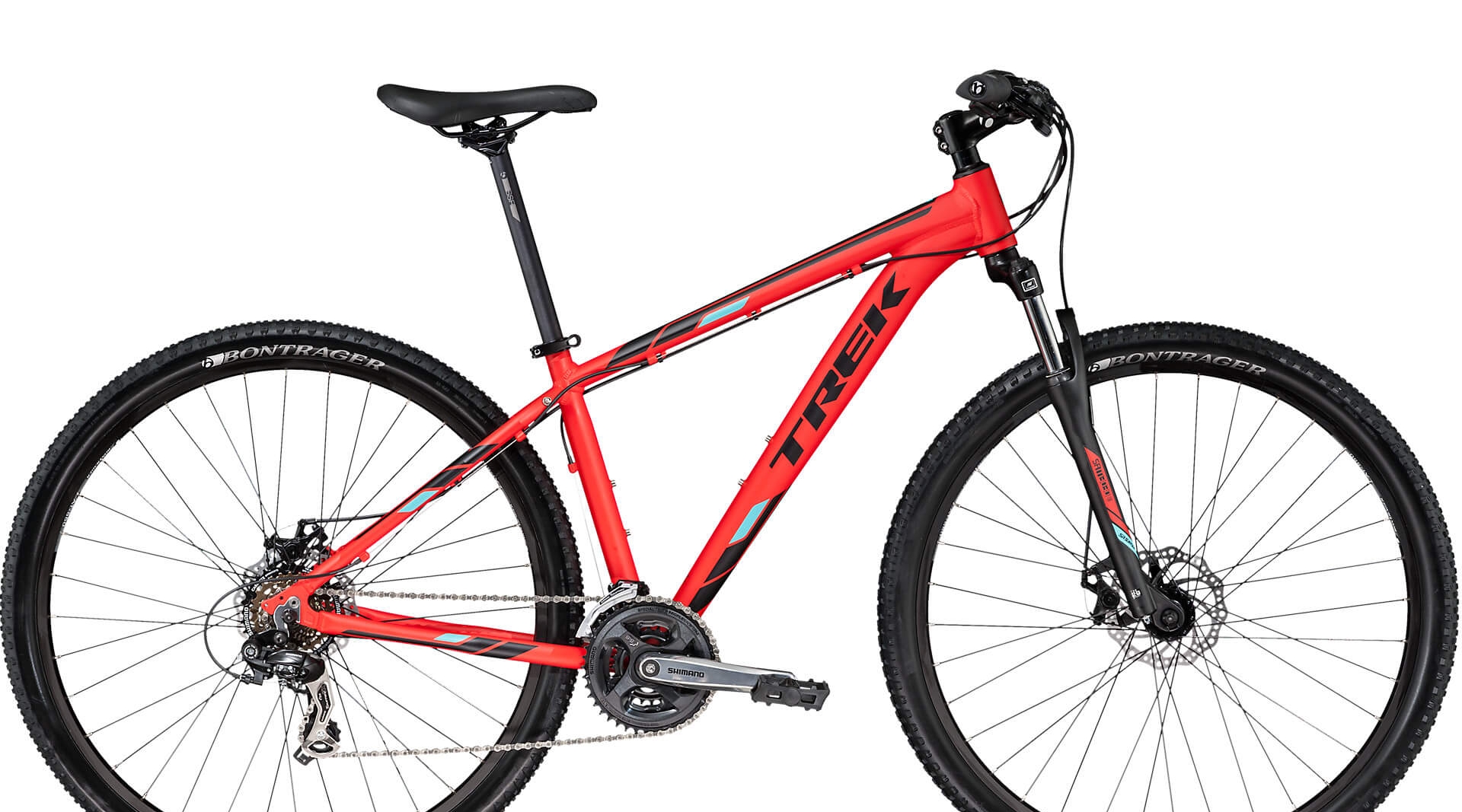 mountain
Included in your trip price
gravel
Included in your trip price
Weather
Coastal Vietnam is a narrow crescent-like coastal strip that is at times only 60 km wide. As a result, it experiences coastal weather phenomena such as high rainfall and occasional typhoons during the wet season that runs from September to December. Travelers during this season should be prepared for last-minute changes to the itinerary. The Best season to visit this region is from January to September with the average temperature hovering around 30°C.
Visa
Residents from a number of countries have visa exemption status for tourist visits to Vietnam. For a full list of up-to-date visa-exempt countries, see the Vietnam Foreign Affairs website.
e-Visa – The 'e-visa' process is newer and more streamlined. You can apply for an e-visa through the government website, then, once approved, simply print it out and present it upon arrival in Vietnam. The additional benefit of the e-visa is that it's valid at land borders, not just airports. The processing time ranges from 2 to 7 working days. We recommend applying 2 weeks in advance to avoid unexpected delays. Read more about tourist e-visas for Vietnam at the Vietnam Immigration portal and apply there.
While applying online for an approval letter, please ensure that you have the following documents:
Passport scanned copy: A scanned copy of your passport - front (main) page. It shouldn't be a mobile photo or a photo taken from a laptop. Strictly scanned copy done through a computer scanner.
Passport size photo: portrait photo (4*6 size, colored photo, white background, straight looking without glasses). A photo taken from a mobile or laptop may or may not work, so I would strictly advise getting one made through a nearby photo studio (retail shop) that specializes in taking photos for visas.
Here is an excellent resource on Vietnam visas that may be worth looking at.
Exclusions
Airport pickup and drop
We recommend to book direclty from airport or hotel.
meals
Some meals may not be included. Please check your itinerary.
Beverages
Beverages such as alcohol, tea, coffee, juice at a hotel or restaurant.
Reviews from our friends
We had an absolutely fabulous week
We had an absolutely fabulous week. Our tour guide Vu couldn't have been more friendly and informative and quickly assessed our cycling capabilities and acted accordingly. We loved each day as it came and went stopping for coffee and local lunch along the way. Hoinan was a particular highlight and 2 nights here was ideal. Huge variety of scenery from paddy fields and subsistence farming to huge swathes of new development right on pristine beaches- go now before they develop too much more !
Amanda Barclay from AU
5.0
Our favourite city was Hoi An
Our favourite city was Hoi An, picturesque and lovely at night. Least liked was the garbage everywhere. Pace and distances cycled were comfortable. Vien took us to meet his sister in a small farming village oneof the days. The ride was challenging but one of the most beautiful of the trip, and spending a lunchtime with his family was truly special. Appreciated that Vien brought us to mostly local restaurants with examples of real Vietnamese food, not just touristy food. The breakfasts at the hotels were excellent.