Riveting Saigon to Hanoi Bike Tour
---
Overview
A vivid and engrossing trip that starts at Saigon and takes you through spectacular mountain trails of Da Lat and the classic coastal route of Central Vietnam, ending at Hanoi.
Here lush countrysides and pristine beaches go hand in hand with bustling markets and charming old towns. Along the way, explore temples, pagodas, and imperial citadels, seek out some of the world's best warm-water beaches and enjoy awesome Vietnamese food as you move from South to North.
Avg. dist. cycled
50km or 30mi
Highlights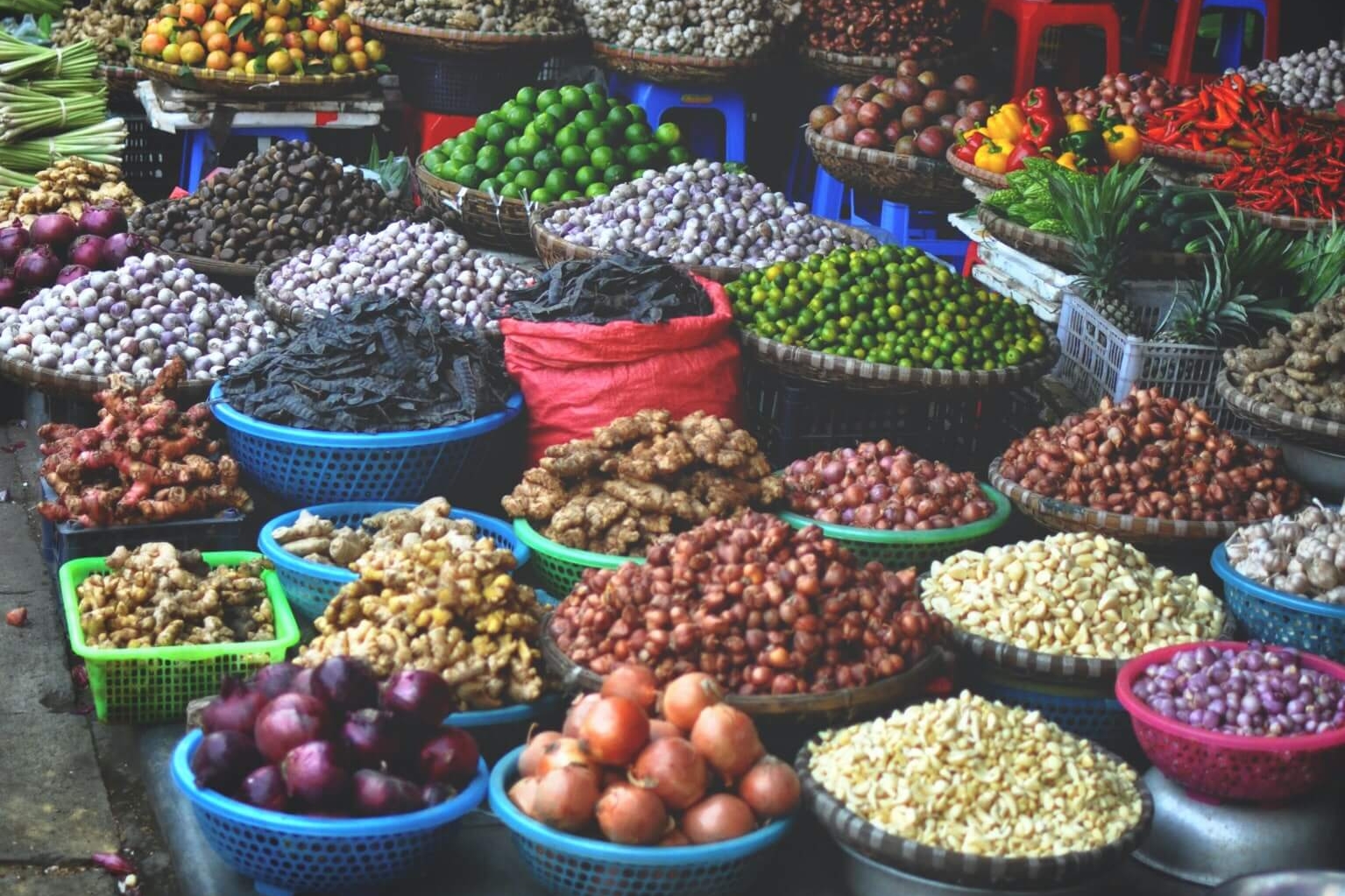 Saigon
Indulge in the history, culture and cuisine of Vietnam at Saigon where your leisurely Vietnam bike tour begins
Itinerary
Brief Itinerary
| Day | Place | Hotel | Meals | Distance | Activity |
| --- | --- | --- | --- | --- | --- |
| DAY 1 | Saigon | Silverland Yen | D | | |
| DAY 2 | Fly to Da Lat | Du Park Hotel | B,L,D | 30km / 18mi* | cycling |
| DAY 3 | Nha Trang | TTC Michelia | B,L,D | 100km / 60mi* | cycling |
| DAY 4 | Tuy Hoa | Sala Beach | B,L,D | 60km / 36mi* | cycling |
| DAY 5 | Quy Nhon | Seagull | B,L,D | 70km / 42mi* | cycling |
| DAY 6 | Quang Ngai | Sa Huynh Beach Resort | B,L,D | 65km / 39mi* | cycling |
| DAY 7 | Hoi An | Hoi An Travel Lodge | B,L,D | 65km / 39mi* | cycling |
| DAY 8 | Hoi An | Hoi An Travel Lodge | B | | |
| DAY 9 | Hue | The Scarlett | B,L | 86km / 54mi* | cycling |
| DAY 10 | Overnight train to Ninh Binh | Train | B,L,D | 25km / 15mi | cycling |
| DAY 11 | Cuc Phuong National Park | Cuc Phuong Resort & Villas | B,L,D | 40km / 24mi | cycling |
| DAY 12 | Mai Chau | Mai Chau Valley View | B,L,D | 60km / 36mi* | cycling |
| DAY 13 | Mai Chau | Mai Chau Valley View | B,L,D | 30km / 18mi* | cycling |
| DAY 14 | Hanoi | | B,L | 60km / 36mi* | cycling |
Accommodation - Casual Inns
Small luxury and boutique hotels that are true to their heritage and character and reflect local ethos are listed here as Casual Inns. They hold within them an unassuming charm and regional character that is an extension of the destination itself. Most of them fall under the 3-star or 4-star category with a possible mix of homestays.
We have chosen them carefully so that you are well-rested; get a drift of the local character or an enthralling view from your verandah. The above brief itinerary gives you a clickable list of hotels for your perusal.
Detailed Itinerary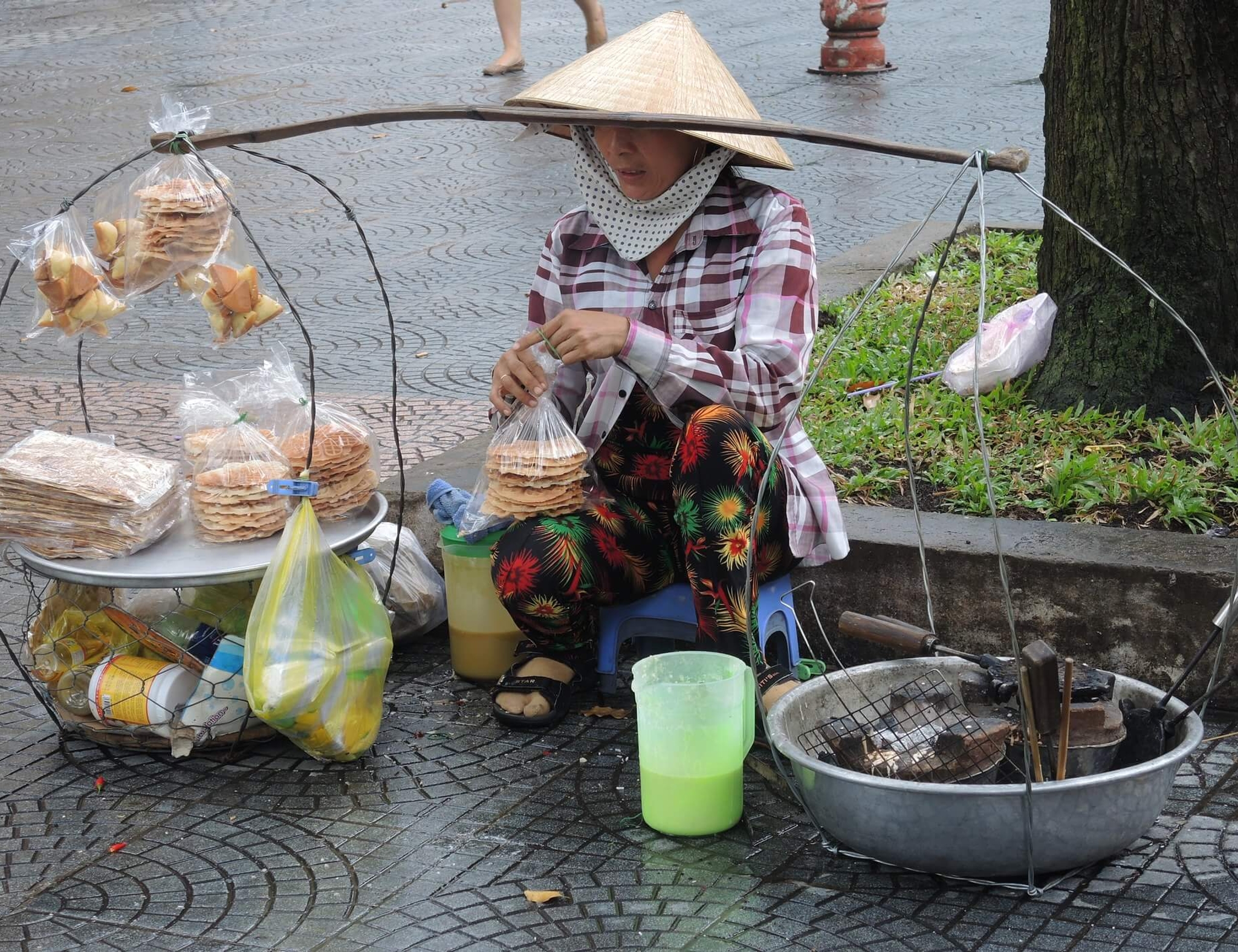 Day 1: Saigon
Our guide meets you at your hotel at 17:00hrs for a bike fitting followed by dinner to celebrate the start of our journey on a bike.
The morning is free for you to explore the city. We recommend exploring some of the most popular sites - Ben Thanh Market, Saigon Opera House, Continental Hotel, The Reunification Palace, Notre Dame Cathedral and Post Office, The War Remnants Museum, China Town (Cho Lon in Dist 5), Thien Hau Pagoda, Landmark 81 building and Jade Emperor Pagoda. It gives you an excellent introduction to the city's history with plenty of opportunities to soak up the unique mix of chaos and tranquility that is modern-day Saigon.
Meals:
D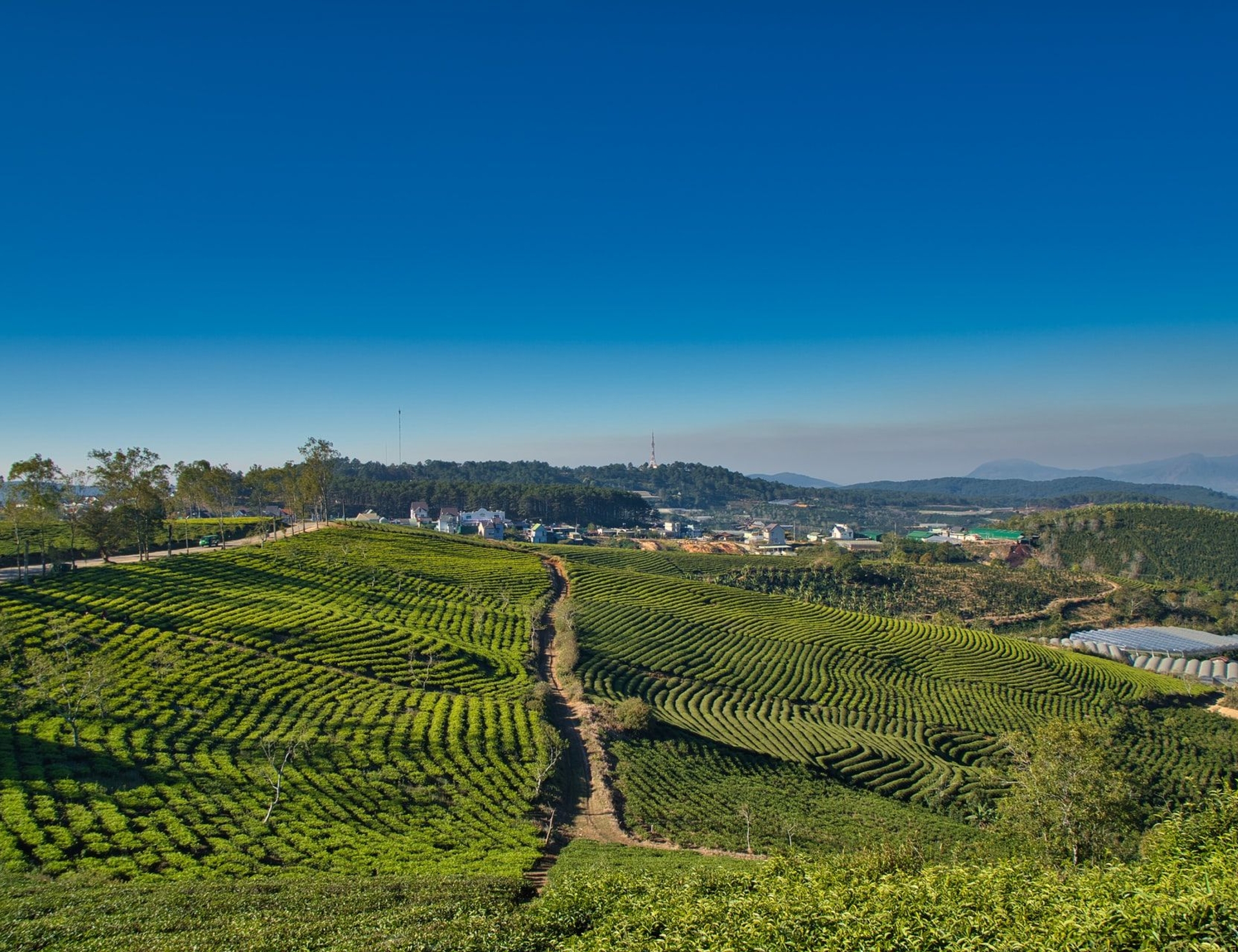 Day 2: Fly to Da Lat
Get up early today for a short flight to Da Lat, the jewel of the central highlands. The region is dotted with lakes, waterfalls, pine trees, and infinite flowers, making for a picturesque cycling adventure. Here we take a classic ride around Da Lat. Take in some spectacular views as we ride along Da Lat's pine-forested hills, picturesque flower farms, and past Xuan Huong Lake and Mount Langbian.
Meals:
B,L,D
Cycling Distance:
30km / 18mi*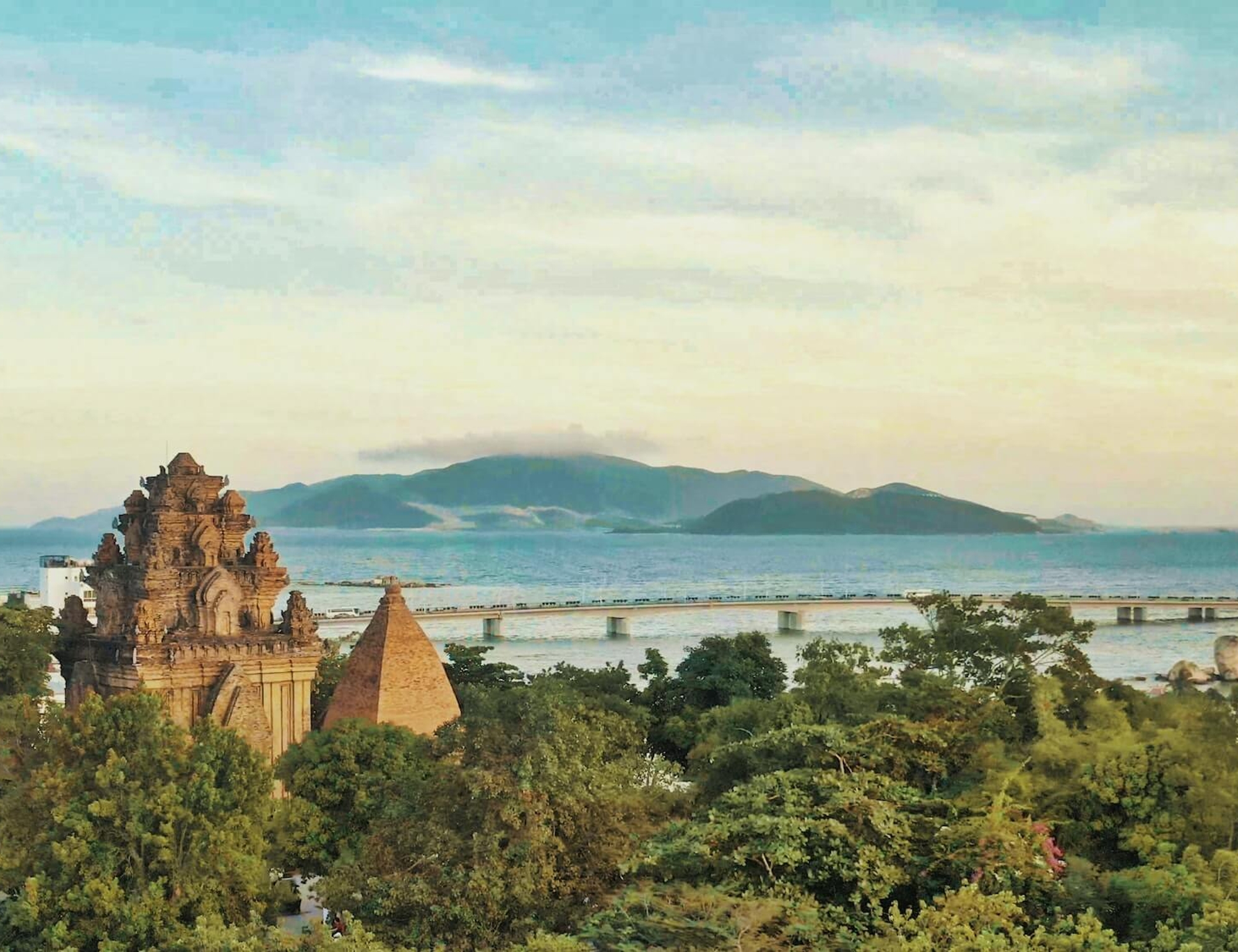 Day 3: Nha Trang
An awesome day on a bike today. Ride through the lush mountain range and conquer Hon Giao 1,600m mountain pass before arriving at Nha Trang, a classic beach resort town. The initial stretch is undulating past pine forests and then it's a sheer drop of 1,500m to the low lands. Break for lunch at a local restaurant by the river and continue riding on flat terrain through some gorgeous village trails. Hop into a shuttle for the last section to avoid a busy road.
Meals:
B,L,D
Cycling Distance:
100km / 60mi*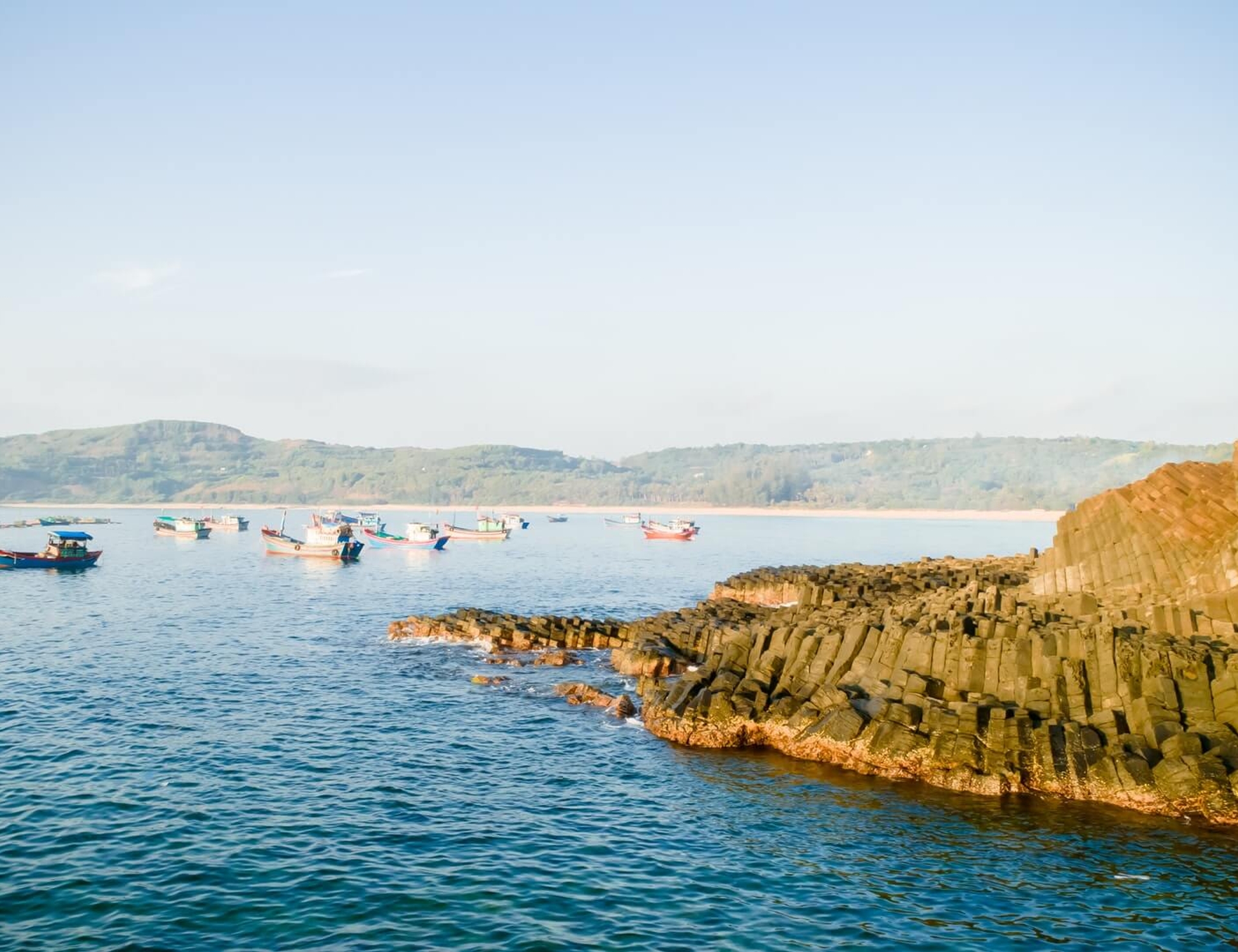 Day 4: Tuy Hoa
After a visit to the nearby Cham temple, ride a spectacular coastal trail to a nearby village. A shuttle transfer from here brings us to our lunch point by the ocean. Today, we have an early lunch. Continue riding along the sea and admire the delightful ocean views around the Dai Lanh beach before meeting the pass which is the natural border between the provinces. Descend down to stunning Vung Ro bay and take a break for a swim and some snacks.
This is our first day of riding along the Vietnamese coast and it's a long ride. Enjoy it to the fullest.
Meals:
B,L,D
Cycling Distance:
60km / 36mi*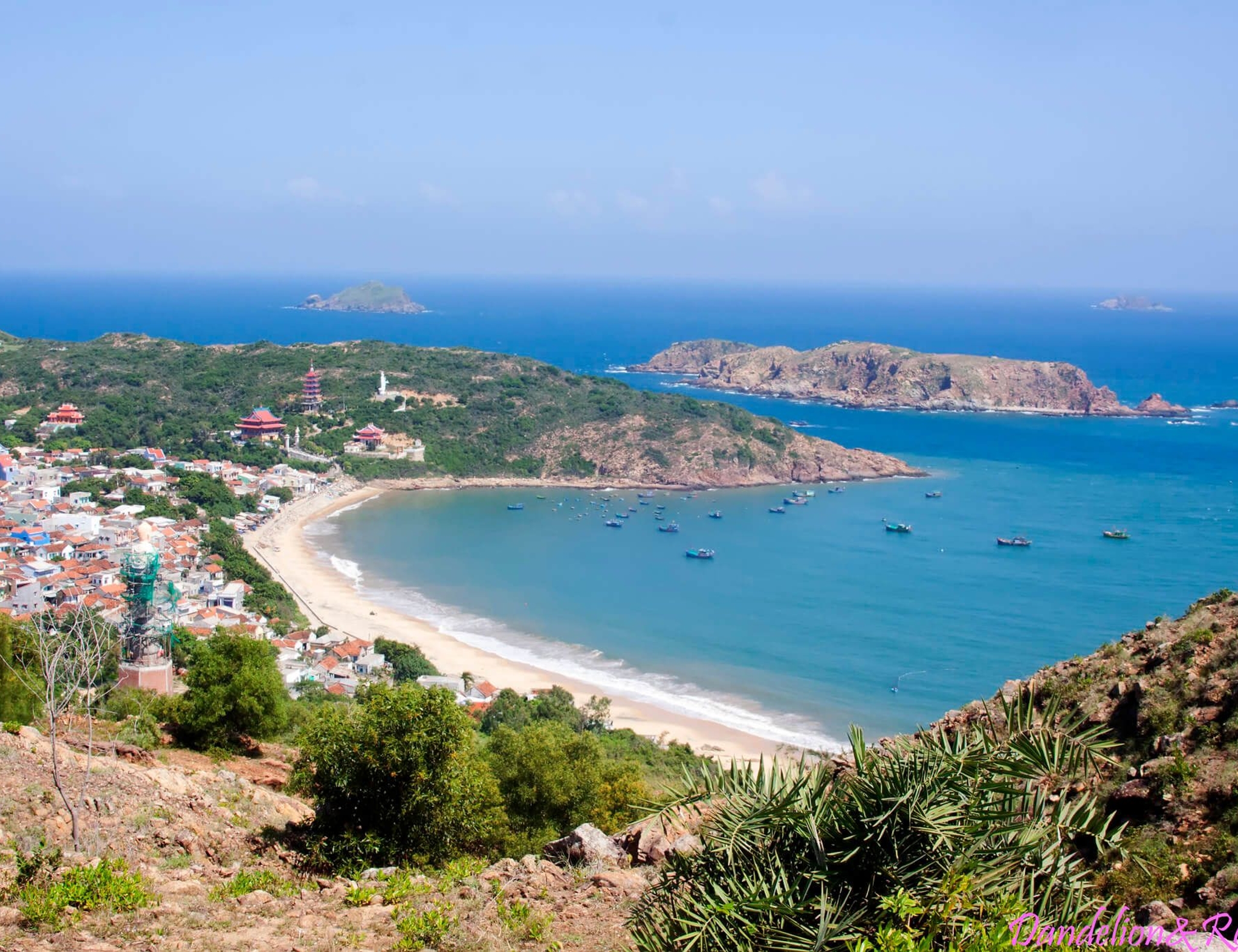 Day 5: Quy Nhon
A transfer of about 1hr today takes us off the highway and to the remote area where we start biking with the view of gorgeous forests and hills. The biking is through undulating terrain past beautiful villages and mountain views. After lunch, continue riding towards the main highway. Avoid the last leg of 10km as traffic picks up and transfer to Quy Nhon.
Meals:
B,L,D
Cycling Distance:
70km / 42mi*
Day 6: Quang Ngai
Visit Cham tower – built by the Champa civilization who ruled the southern Vietnamese area for over a millennium up until the early 1800s. Descendents of this culture, the Cham people, still live in Vietnam and neighboring Cambodia as well as Thailand. Later bike in the tropical countryside, past tree-canopied rice farms and lush green fields and paddies. Arrive at Sa Huỳnh and spend a night at a beach resort. The Sa Huỳnh culture flourished between 1000 BC and 200 AD, was most likely the predecessors of the Cham.
Meals:
B,L,D
Cycling Distance:
65km / 39mi*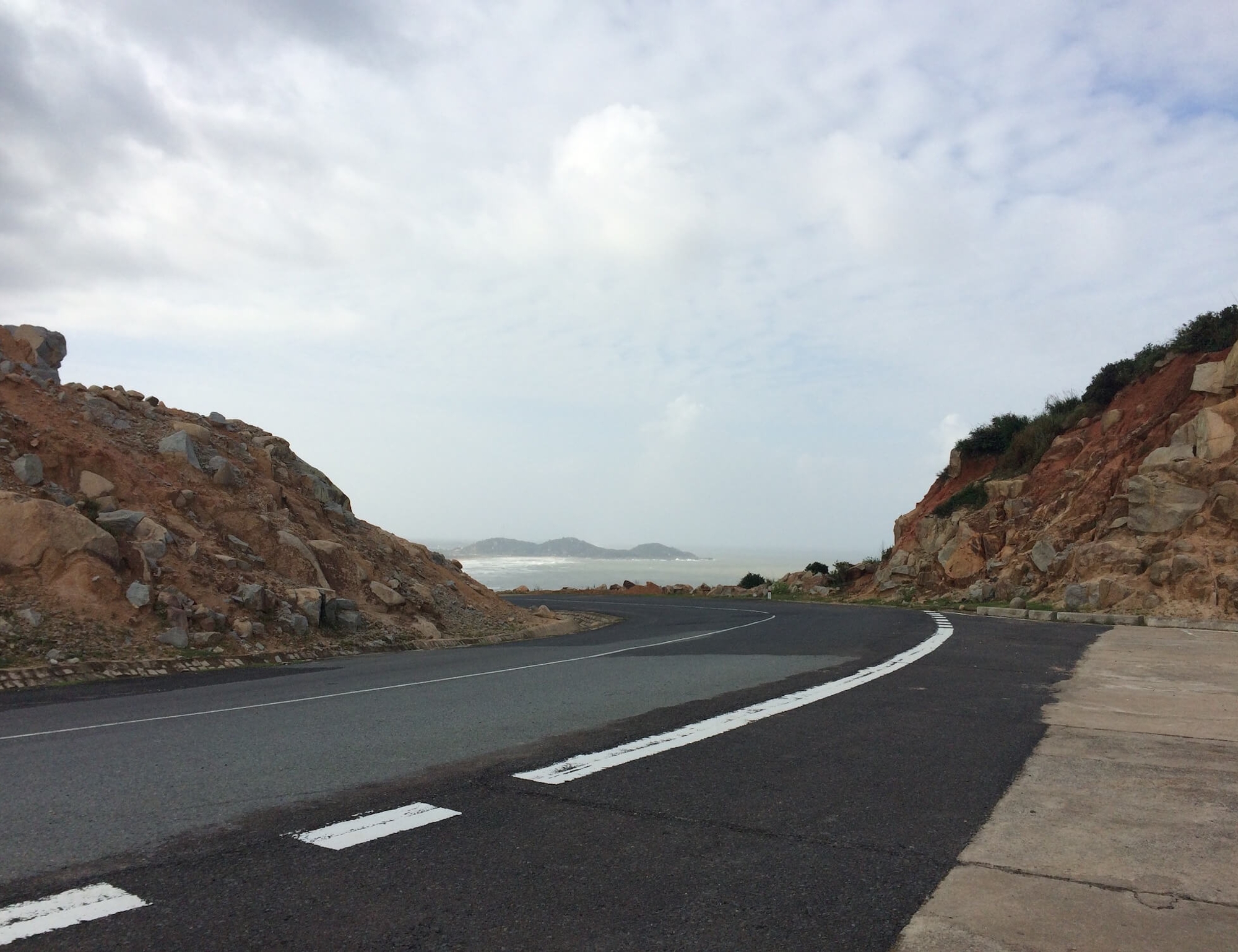 Day 7: Hoi An
A transfer of about 1hr brings us to our start of the day with a visit to My Lai Massacre Memorial. During the Vietnam War, a company of American soldiers brutally killed the majority of the population of My Lai. Ride from here through corn and vegetable plantations with our first true view of cowherds. After a ride of about 30km, take a shuttle again to Tam Ky for lunch and then ride past a network of lush rice fields and narrow interior rural trails. We end our day at Hoi An with a short transfer.
Meals:
B,L,D
Cycling Distance:
65km / 39mi*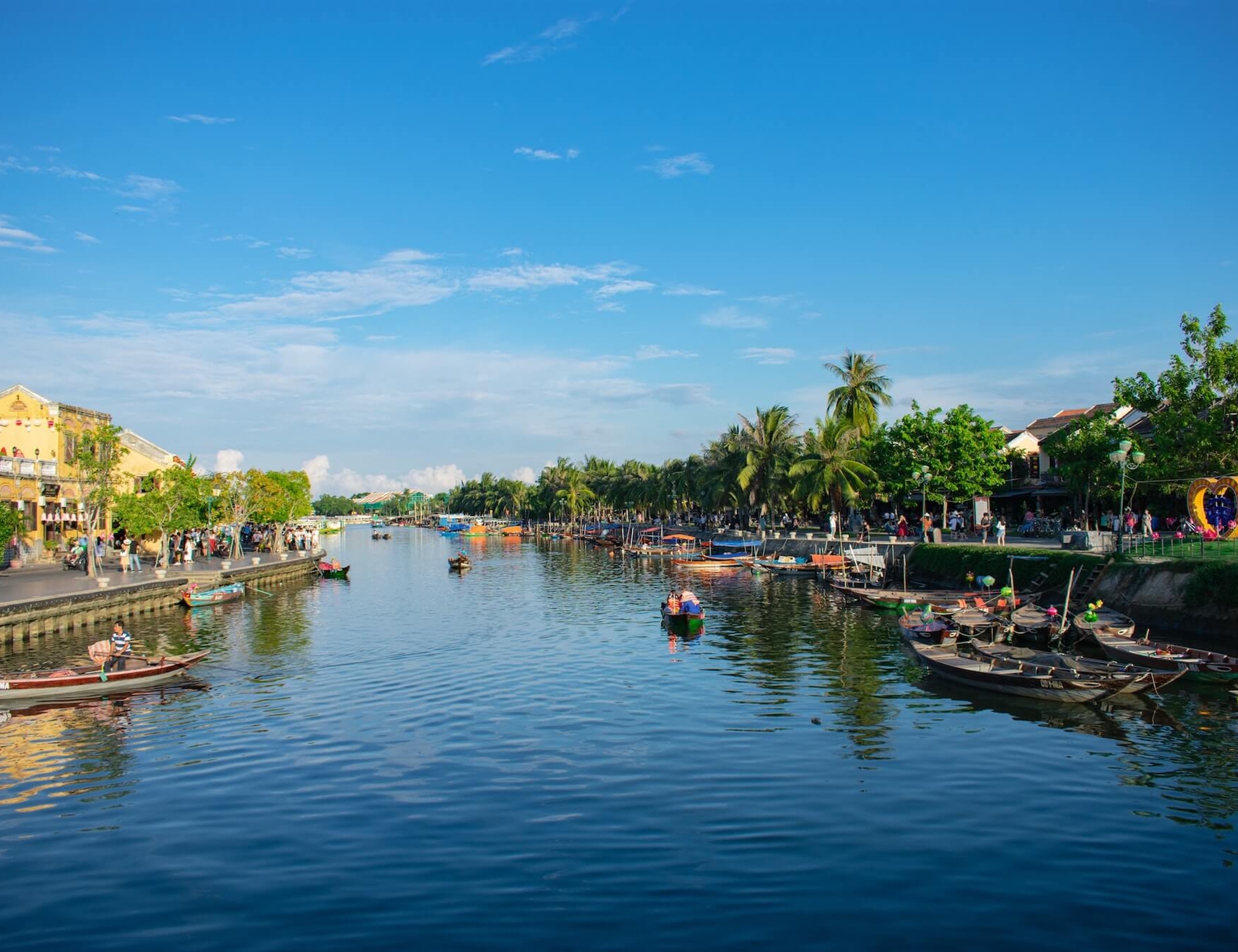 Day 8: Hoi An
The architectural beauty of Hoi An will captivate you as this UNESCO World Heritage Site offers a melange of Vietnamese, European, Chinese, and Japanese monuments in an unhurried, timeless setting.
Today you can plan your own day, and enjoy the enchanting Hoi An town at leisure. A paradise for shoppers, a walk through the town gives a feel of an open-air museum.
Meals:
B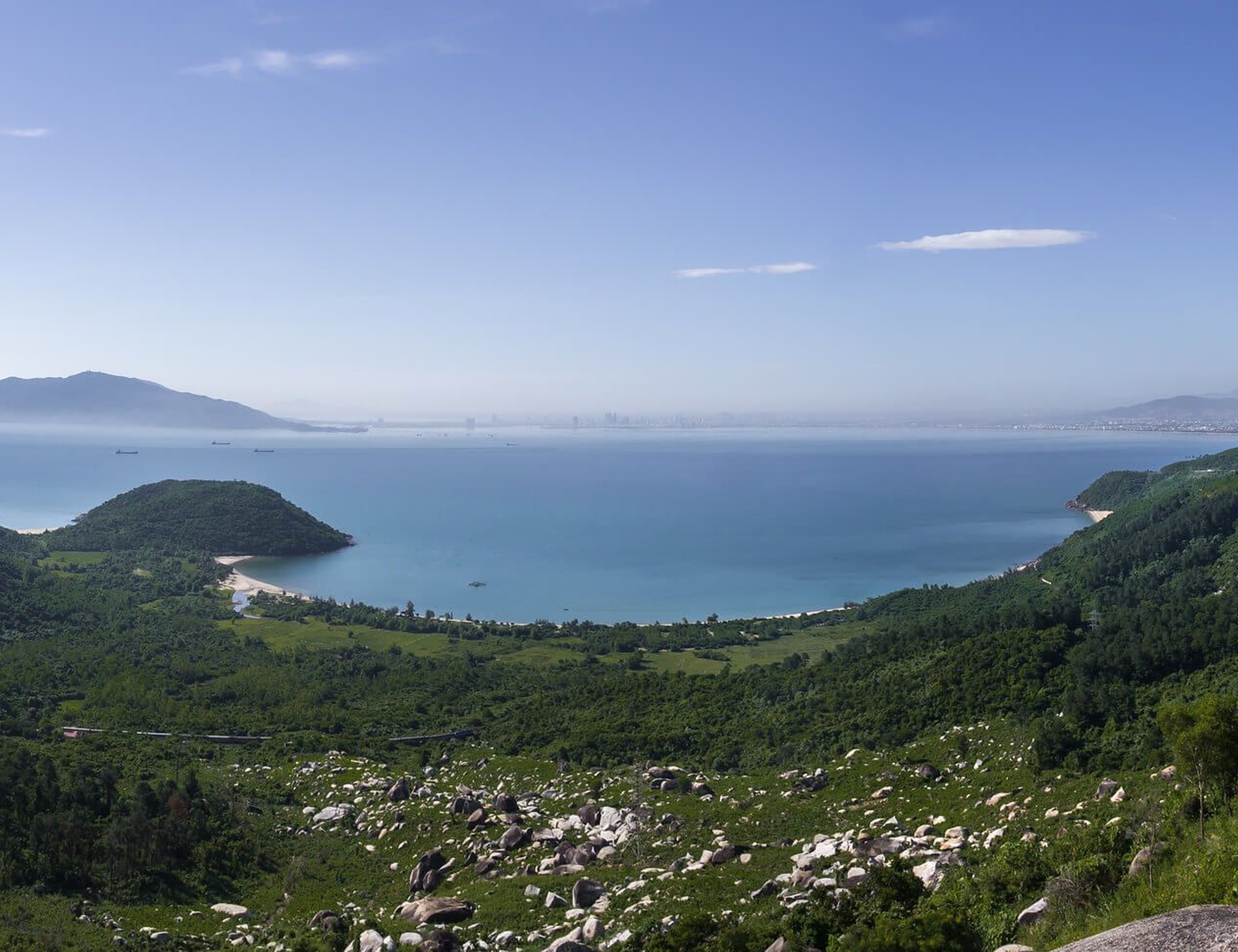 Day 9: Hue
We avoid riding on Da Nang's busy roads and transfer straight away to the point, 5km before the climb. Bike on over gradual hills in the coastal ride to climb Hai Van pass for views of this splendid bay and of wooden fishing boats, waterfalls, mountains, and pine forests. Ride the downhill with utmost care and stop for lunch by a delightful lagoon. A short transfer brings us to Phuoc Tuong where we ride the undulating mountain terrain and cross the gorgeous estuary of the Perfume River. Recharged, ride through the backroads and beaches of this region towards Hue, a must-visit in Vietnam.
Meals:
B,L
Cycling Distance:
86km / 54mi*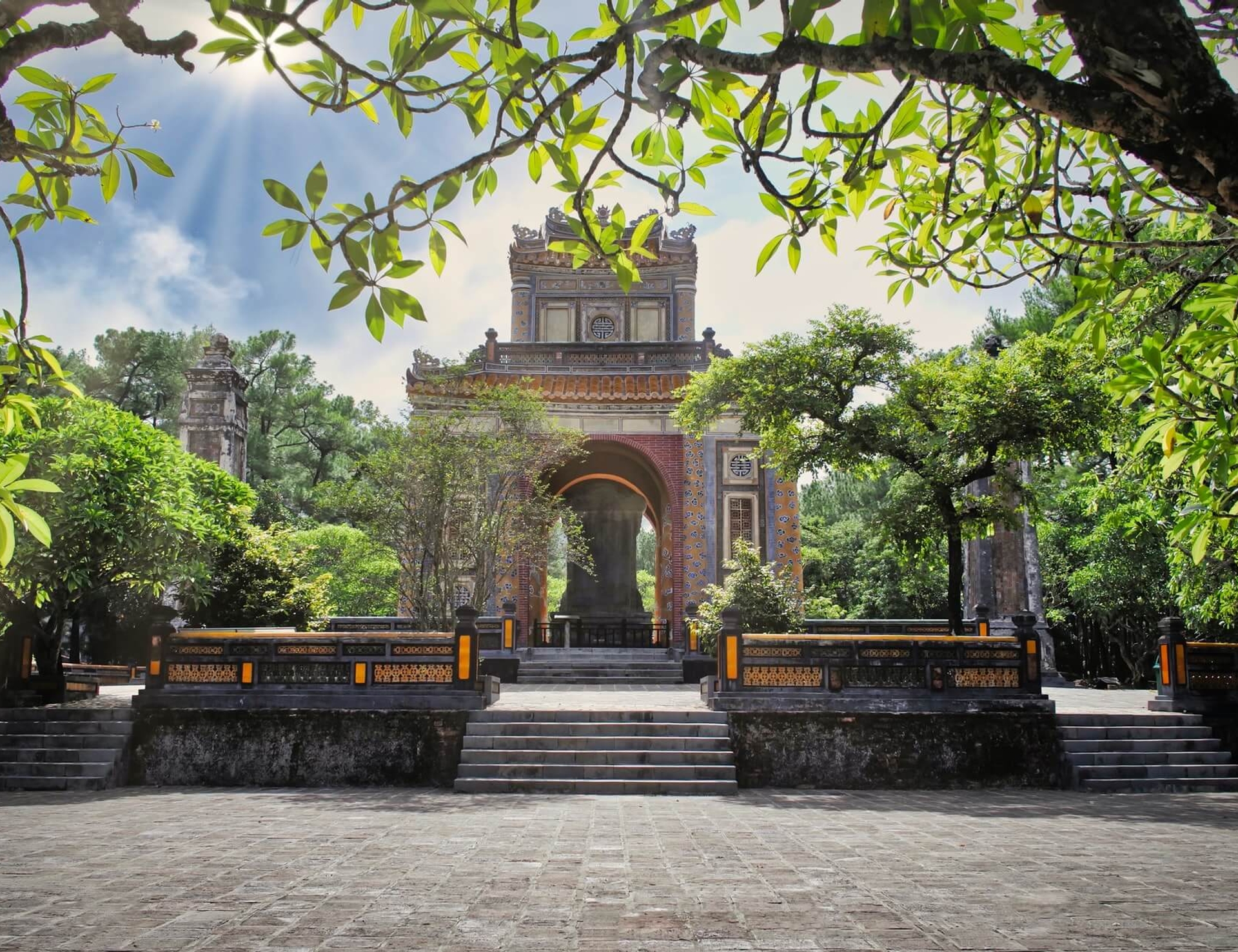 Day 10: Overnight train to Ninh Binh
Today take your bicycle out for a leisurely loop around the imperial town of Hué. Ride past the Citadel, Thien Mu Pagoda, Mausoleums, and the merchant's houses along the banks of the Perfume River and through quiet lanes with lush gardens.
In the evening, take an overnight train to Ninh Binh.
Meals:
B,L,D
Cycling Distance:
25km / 15mi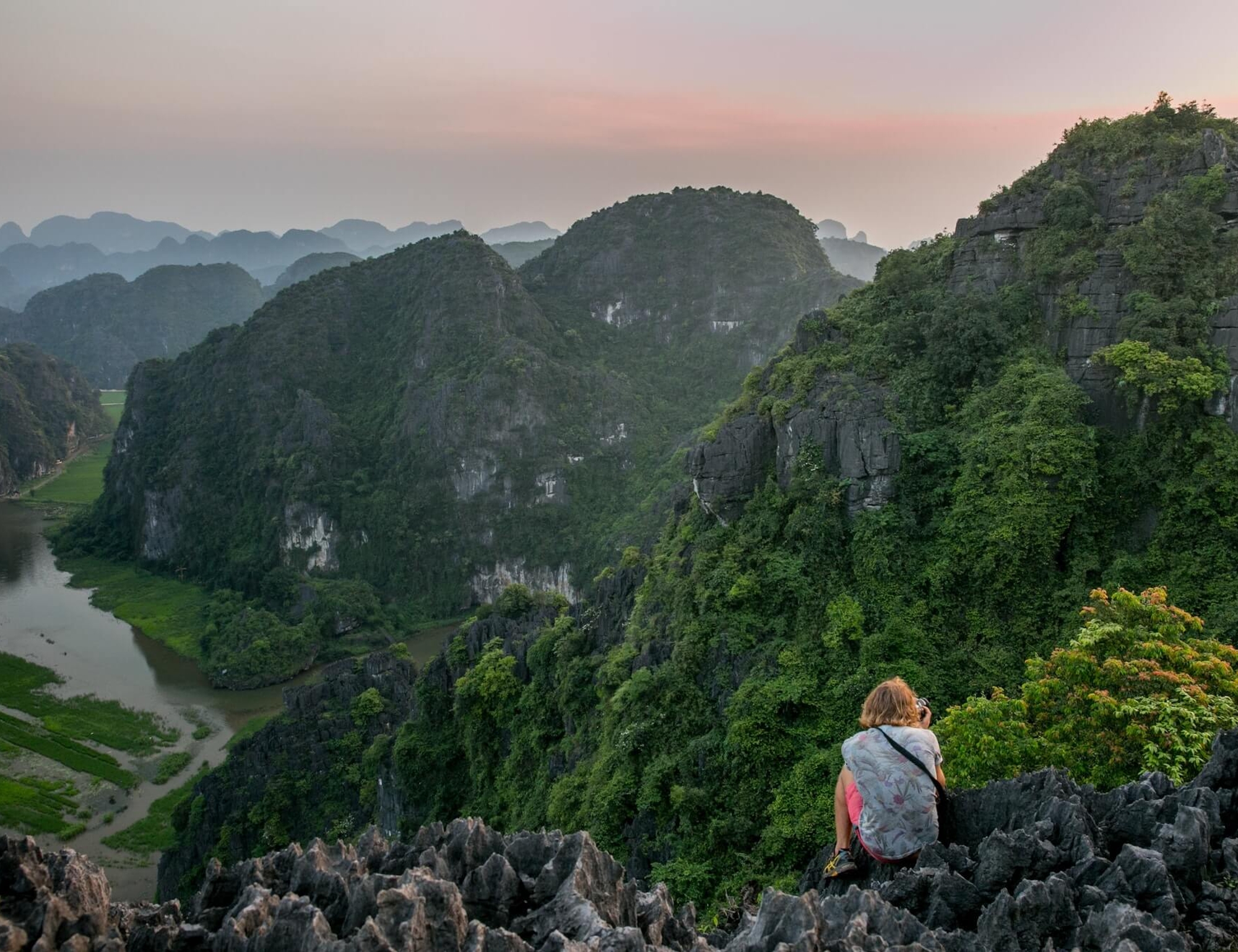 Day 11: Cuc Phuong National Park
Our representative picks you up at the station and transfer you to the restaurant for a quick freshen-up. A short cycling ride along the river brings us to Trang An, known as Halong Bay on land. The landscape is largely dominated by limestone mountains, rivers, caves, and pagodas. Here we take a boat ride and get to experience the magical scenery dotted with natural and cultural wonders.
We take a break at the ancient city of Hoa Lu for a quick temple tour and then continue riding towards Cuc Phuong National Park through the stunning landscape.
Meals:
B,L,D
Cycling Distance:
40km / 24mi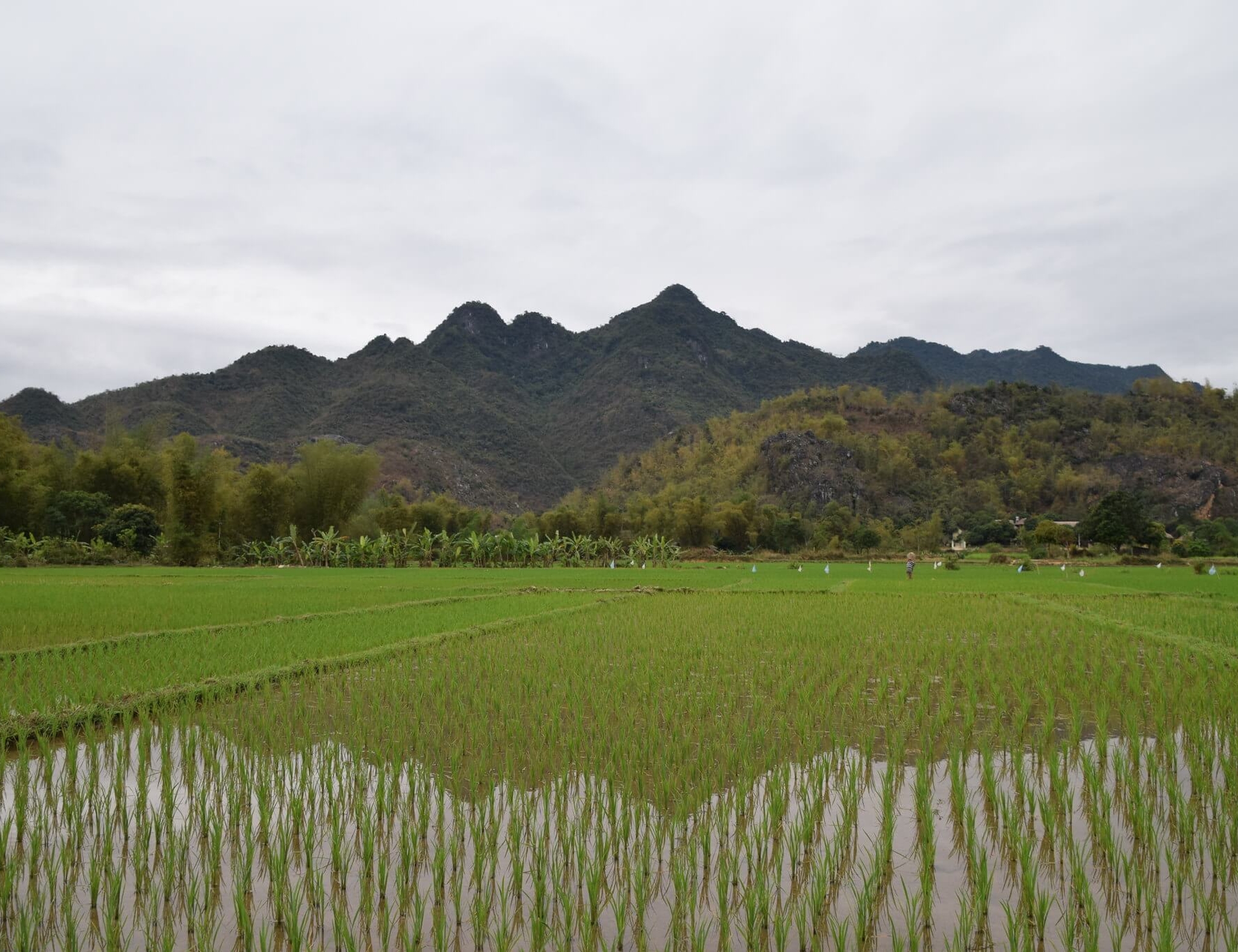 Day 12: Mai Chau
In the early morning hours, visit the Cuc Phuong National Park, an important site for biodiversity in Vietnam
It's a long day interspersed with transfers and rides. Cycle past spectacular mountain range with karst cliffs, terraced rice fields, and a typical agricultural landscape, ending at beautiful valleys of Mai Chau. The experience is truly unique as we get to experience a good change in landscape.
Mai Chau is a collection of villages and offers a true rural cycling experience.
Meals:
B,L,D
Cycling Distance:
60km / 36mi*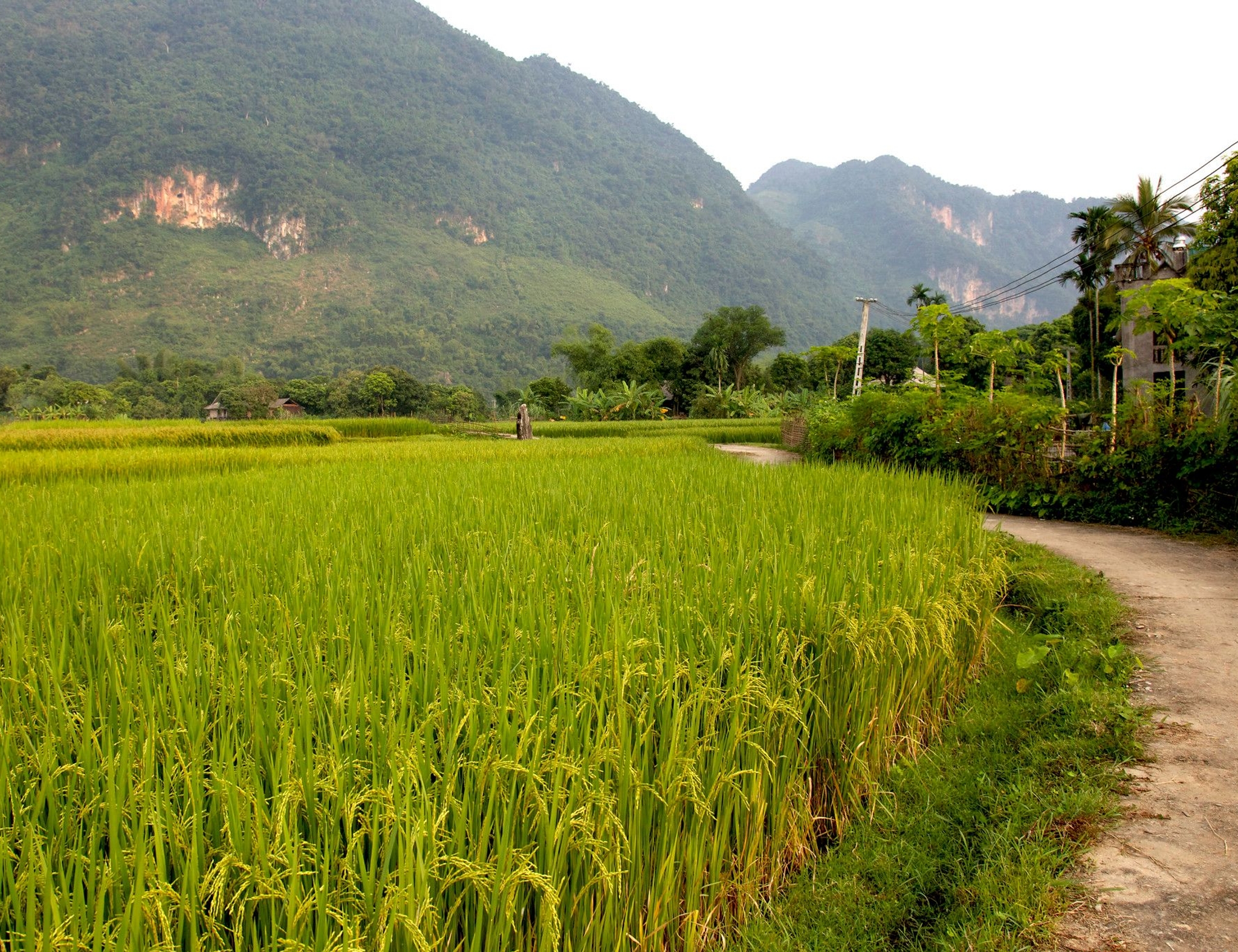 Day 13: Mai Chau
Today enjoy a thrilling loop around the gorgeous valley and experience Mai Chau village life at close quarters. It's an off-beat trail and some sections are over a gravel road. We pass by many bucolic villages where children come to greet us and through tumbling steams. The region is mainly inhabited by White Thai people.
Do enjoy the evening walking around the valley and admiring simple rural life amidst spectacular scenery.
Meals:
B,L,D
Cycling Distance:
30km / 18mi*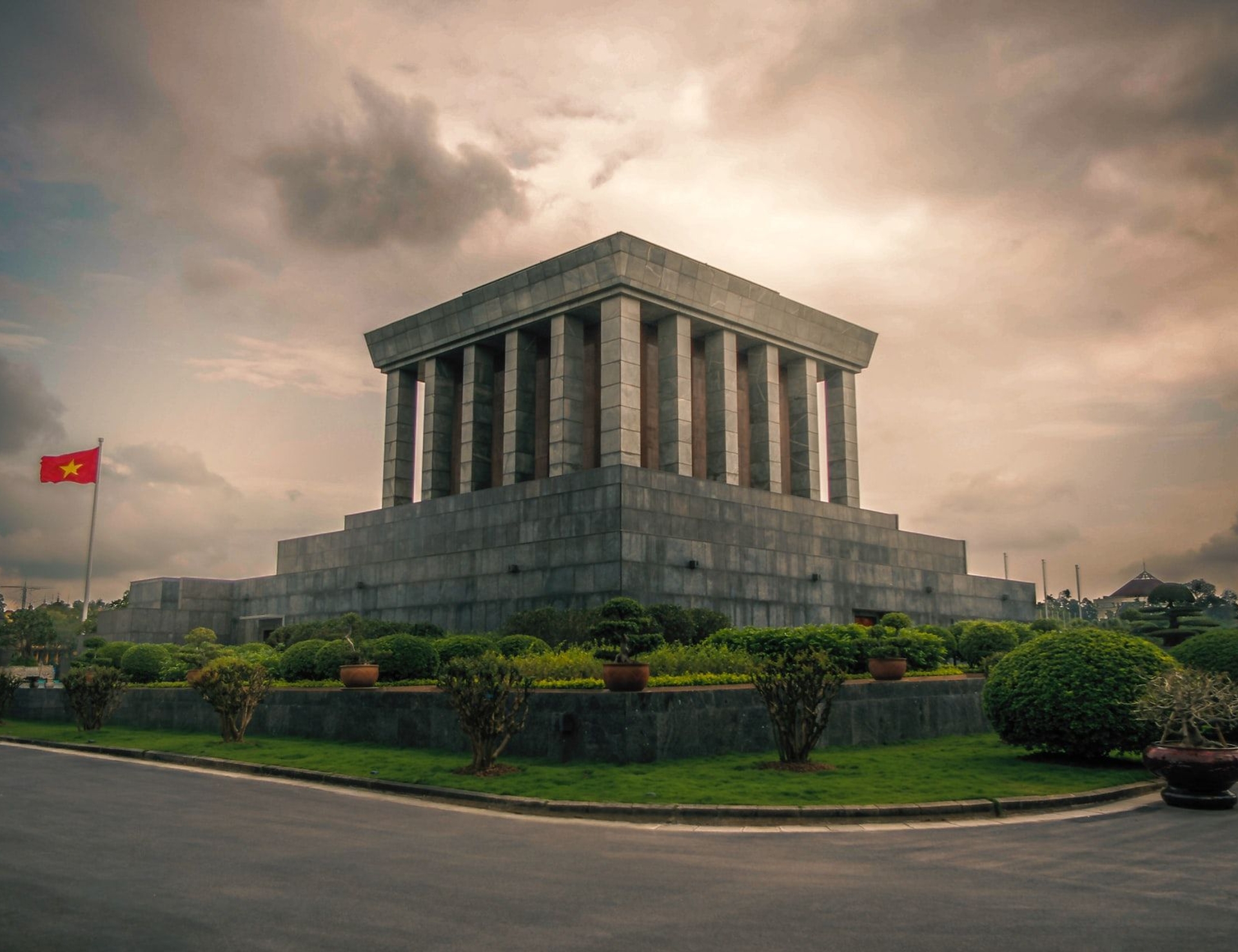 Day 14: Hanoi
The initial stretch has a bit of climb and then it delves down to the foothills of mountains. The topography is adorned with timber and fern trees. After around 45km, we stop for lunch along the Da reservoir and then make a transfer to Ky Son to cycle further along rivers and lakes. The cycling is up to yen Trung and then take a shuttle transfer to Hanoi.
Meals:
B,L
Cycling Distance:
60km / 36mi*
Map
Dates and Prices
NOTE:
Our base pricing is in USD. However, we can also quote in AUD, GBP, CAD, and EUR, and you can pay in the same. Please write us.
---
Couldn't find a trip with convenient dates?
Open your date as a join-in tour or customize further as private one.
We offer private departures on almost all our itineraries, and for groups of four or more, they cost the same as our standard trips!
---
Essential Info
Inclusions
LODGING
All hotels as mentioned in the tour details or similar (subject to availability).
trip leader
Expert Trip Leader(s) who look after your every need and add meaning to your vacation.
bike
Immaculately maintained bike with helmet, suited to a terrain.
shuttle
A Van support that follows the group of riders and carries all belongings.
meals
Meals as per itinerary. Guests are given the opportunity to dine on their own so that they discover a location independently.
refreshments
Refreshments and mineral water while cycling.
entrance
Entrance fees to most of the monuments and temples.
E-bikes
E-bikes are available on this trip at a surcharge. Please send a note to your tour consultant to book one.
Bikes
When you have a road and the thrill of a journey ahead of you, it's imperative to have a good bike to enjoy it. Our fleet majorly consist of the below bikes as a part of this tour. However, sometimes due to height or availability constraints, we may provide a different but similar quality bike.
mountain
Included in your trip price
mountain
Included in your trip price
Exclusions
Airport pickup and drop
We recommend to book direclty from airport or hotel.
meals
Some meals may not be included. Please check your itinerary.
Beverages
Beverages such as alcohol, tea, coffee, juice at a hotel or restaurant.
Reviews from our friends
A fantastic experience from start to finish
A fantastic experience from start to finish. Our guide was superb, very good while we were cycling and very knowledgeable when we were visiting cultural sites. He was also very funny and keen to make sure nothing got in the way of a good time. Our itinerary worked very well, with manageable amounts of riding each day. It was a very hot time of year and we were fairly exhausted at the end of the day. But, there was always a cold beer ready in the van when we finished riding. Accommodation was great, loved the boutique hotels. And the cuisine was always good and mostly excellent. We loved the whole experience, and made some new friends in the process.
The bike tour was good
The bike tour was good, though we would not recommend doing it during Tet. Much of the time (because of Tet) there was too much motorbike traffic, which is noisy and difficult to navigate. We had great guides, who provided us with lots of information about Vietnam and also listened closely to our expressed preferences. Hotels, for the most part, were well selected and very comfortable. We visited a number of historic sites and learned a lot about Vietnamese history. I recommend this tour company, and think it's a good value for the price.