Bombay to Goa Bike Tour
---
Overview
The hippies of the 60s and 70s probably traversed the same route before pitching for months in the sandy stretches of India's favourite beach destination, Goa. Only, your journey will far from the easy Boho life that they came here for, but the feeling is sure to be equally cathartic! In this cycling tour, we will start at Bombay, which represents mosaic of quintessential India experiences, past sun-washed beaches of coastal India, unassuming villages, and thickly green hillsides before finally landing in Goa. The trip is designed to take you through the vibrant coastal side trails, rich in enthralling landscapes, local interaction, cultural experiences, monuments and temples and a distinct array of food. Besides seeing India at close quarters, you will also encounter a multitude of cycling challenges, making this is a memorable trip from all ends.
Finish
Panjim, Goa | 12noon
Avg. dist. cycled
75km or 45mi
Highlights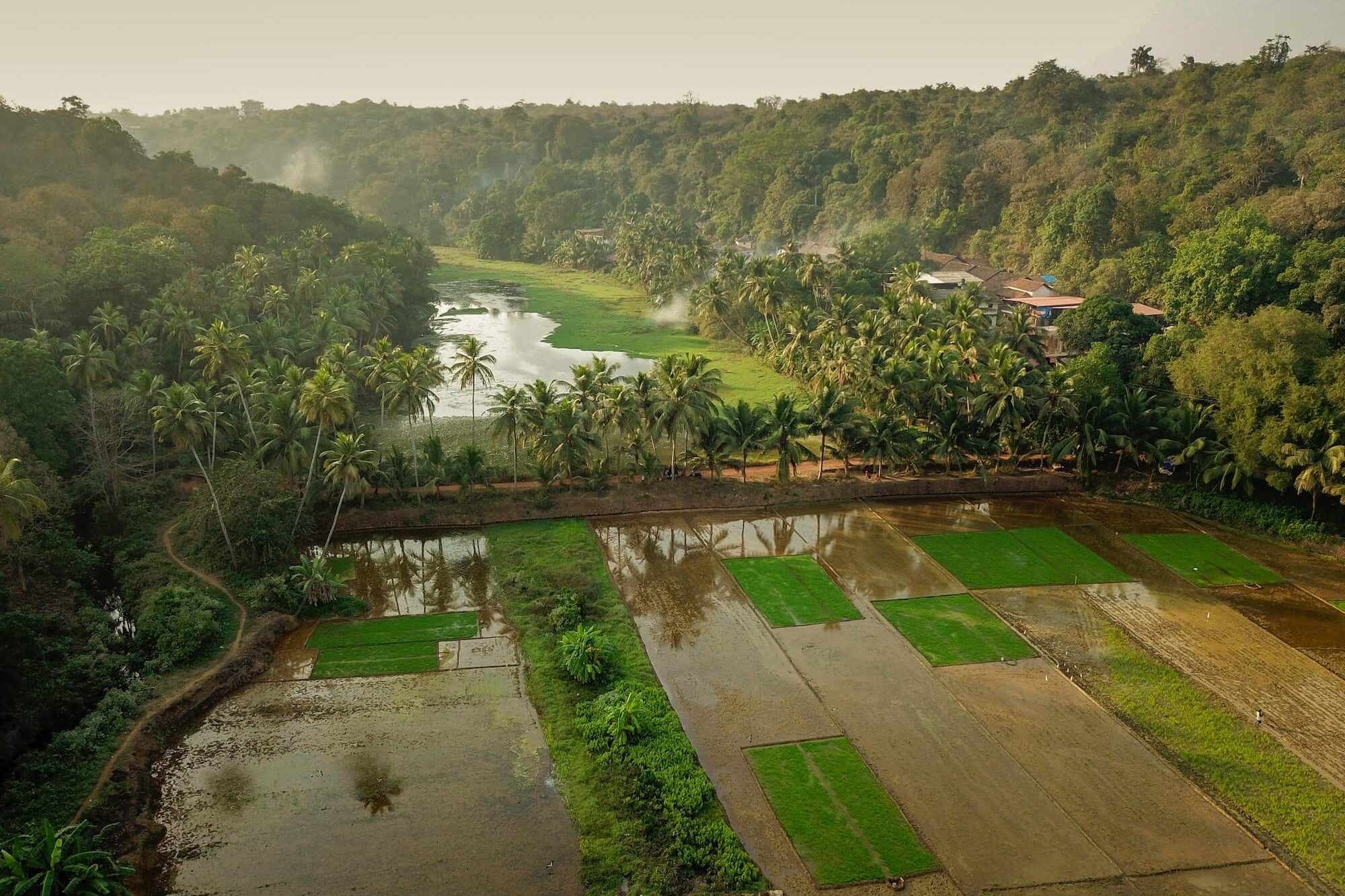 Western Ghats
A classic coastal ride through the Western Ghats, a mountain range that runs parallel to the western coast of the Indian peninsula. A UNESCO World Heritage Site and is one of the eight "hottest hot-spots" of biological diversity in the world
Itinerary
Brief Itinerary
| Day | Place | Hotel | Meals | Distance | Activity |
| --- | --- | --- | --- | --- | --- |
| DAY 1 | Bombay | The Gordon House | D | | |
| DAY 2 | Murud | Golden Swan Beach Resort | B,L,D | 80 km/48 miles | cycling |
| DAY 3 | Harnai Beach | Lotus Beach Resort | B,L,D | 110 km/66 miles | cycling |
| DAY 4 | Malgund | Madachya Banaat | B,L,D | 100 km/60 miles | cycling |
| DAY 5 | Malgund | Madachya Banaat | B | | |
| DAY 6 | Ambolgad | Samindar Beach House | B,L,D | 85 km/50 miles | cycling |
| DAY 7 | Devgad | Galaxy Resort | B,L,D | 52 km/31 miles | cycling |
| DAY 8 | Malvan | Saagar Sangam | B,L,D | 60 km/36 miles | cycling |
| DAY 9 | Tiracol, Goa | Tiracol Fort | B,L,D | 70 km/42 miles | cycling |
| DAY 10 | Panjim, Goa | Panjim Inn | B,L | 45 km/27 miles | cycling |
| DAY 11 | Panjim, Goa | | B | | |
Detailed Itinerary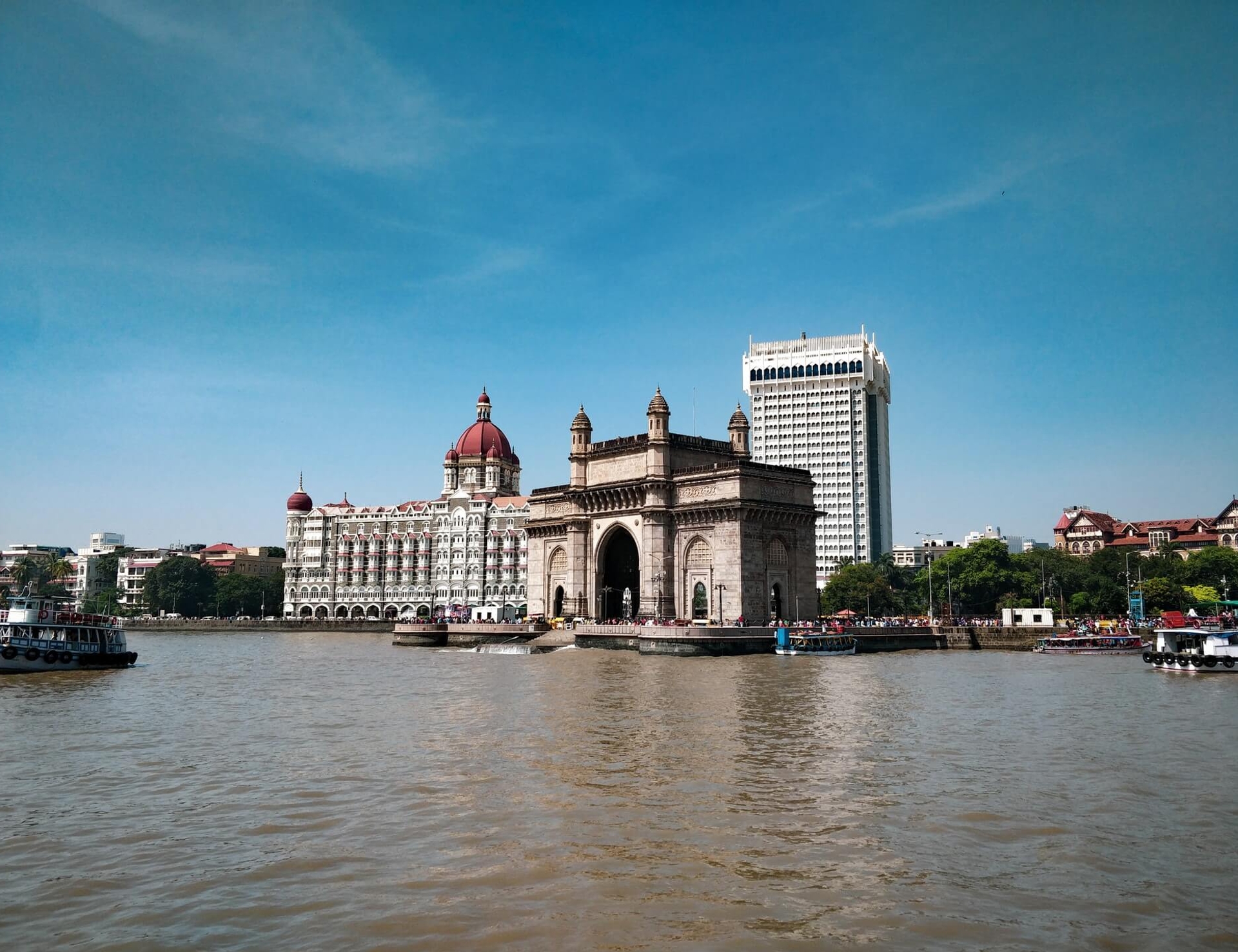 Day 1: Bombay
Arrive in Mumbai and meet your trip leader and check into the hotel. We have picked a chic, warm hotel in the heart of South Mumbai, so you are walking distance from buzz of Bombay! The Gordon House has bright, clean but slightly snug rooms – perfect to spend a night in the most pulsating area in town.
Today morning, you can explore the weathered historic streets of Colaba and close by areas. Start at the Gateway of India, a mammoth memorial at the edge of the sea, making your way into the Colaba shopping street jammed with small shops selling trinkets, antiques, shoes and more. Café Mondegar and Leopold are the food stalwarts of this road and a stop here is a must. Infact, this area has considerable reference in the famous book 'Shantaram' by Gregory David Roberts. Other places to swing by are Flora fountain, National Gallery of Modern Art, the Oval Cricket Maidan, Jehangir Hall and plenty of classy yet cosy boutiques, bookshops, galleries and cafes.
Our guide meets at your hotel at 17:00hrs for dinner to get acquainted with the entire team and a quick orientation to the route for the trip, safety tips and more.
Meals:
D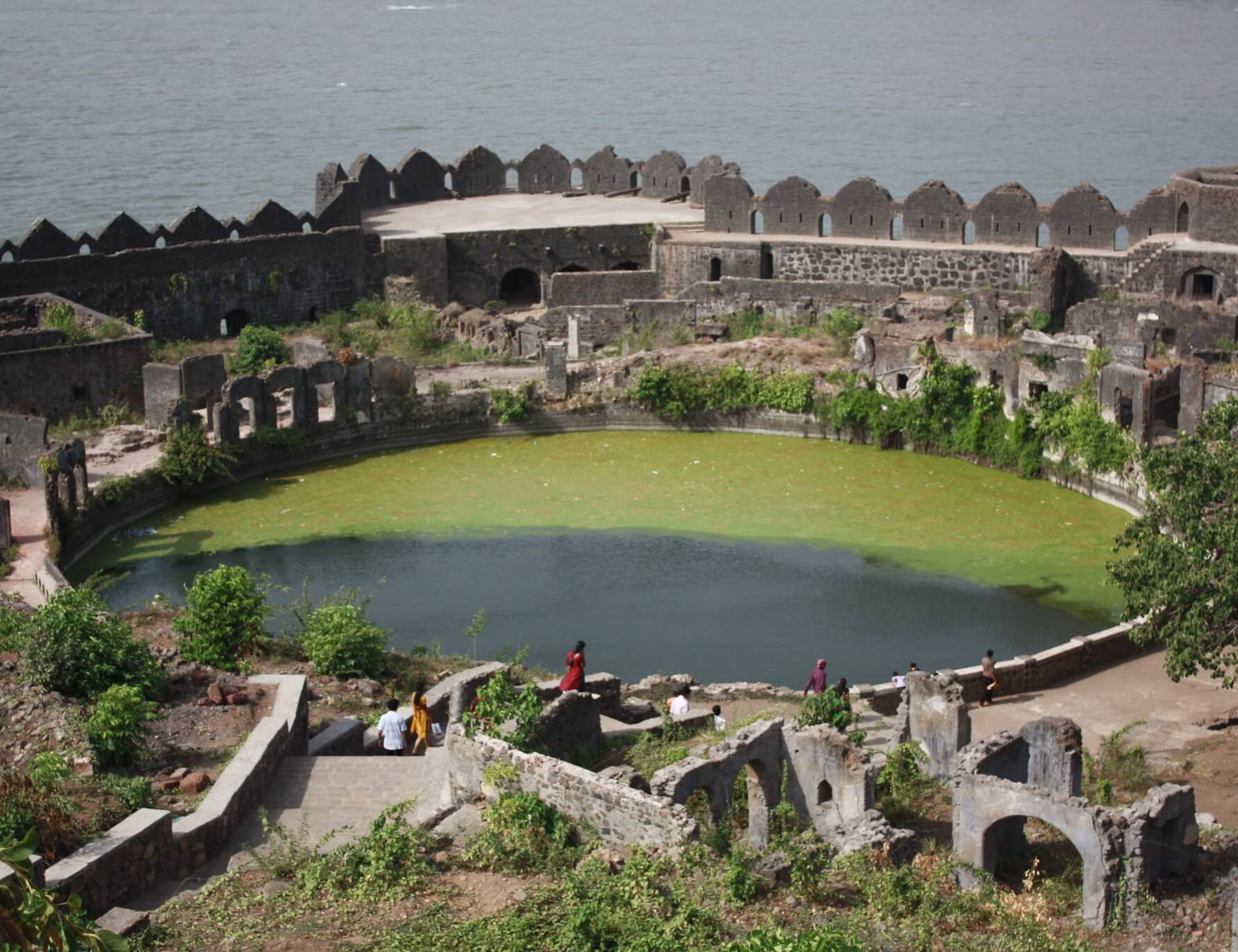 Day 2: Murud
The beach town of Murud is one of the most unassuming and relaxing destinations off Mumbai. We take a short ferry to Murud (don't confuse this with destination) and then hop onto to the bikes. Enjoy the paddy fields, green countryside mild hillocks on the distance.You know you've hit Murud when you can see thickets of tall trees and a brilliant open view of the sea. If time permits, we head out to see the local highlights like the Janjira Fort, Phansad Wildlife Sanctuary, an old Jewish synagogue, the wonderfully clean and untouched beaches and a few temples in the vicinity. This is also a great place to try the local Konkani food. Brilliant seafood awaits you in Murud.
Meals:
B,L,D
Cycling Distance:
80 km/48 miles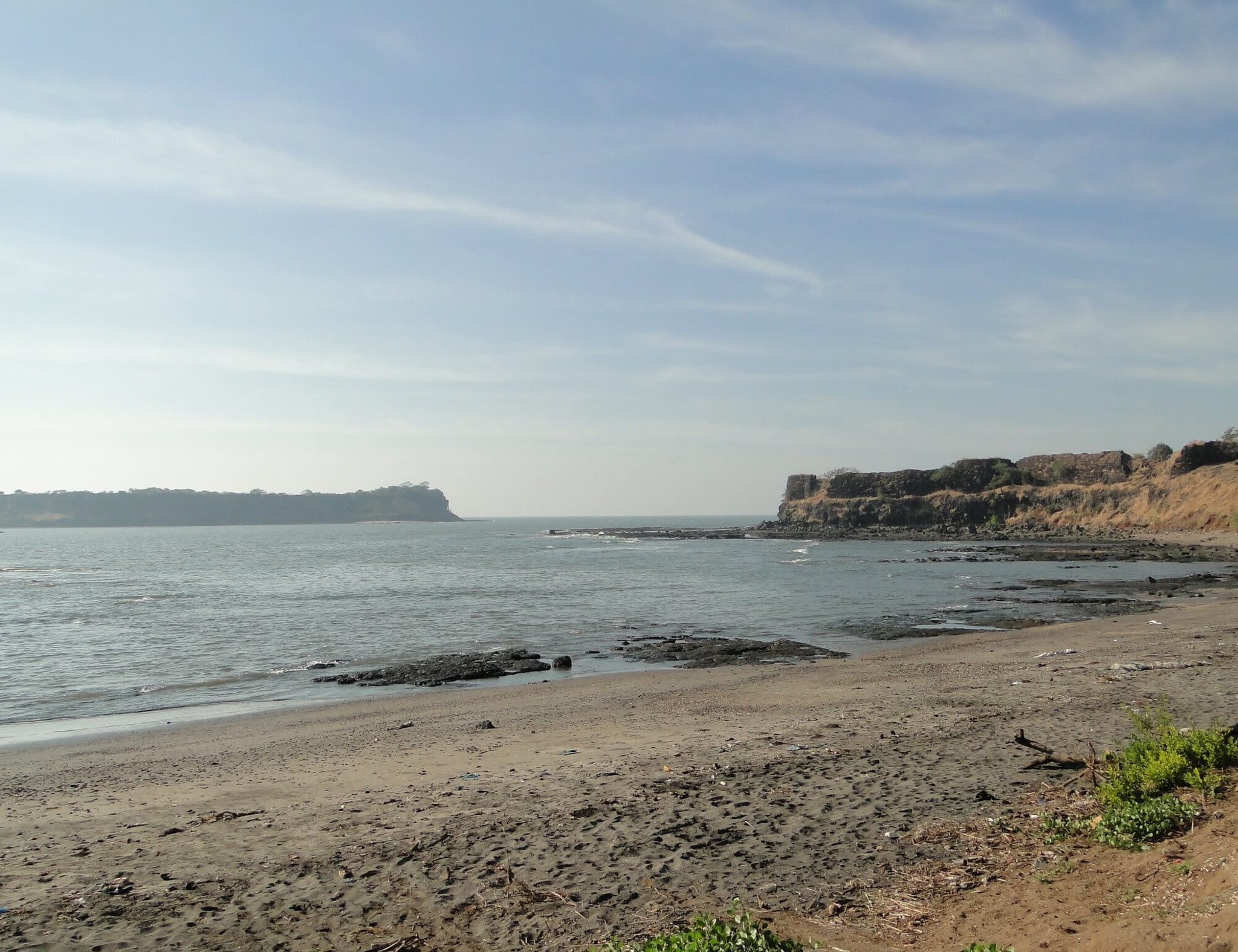 Day 3: Harnai Beach
This morning we start early and reach the Harnai beach through a classic coastal route. Gentle waves and the warm waters of this beach are largely untouched by the tourist rush. After settling down at the resort, head out for some local sight seeing, if you prefer. The Harnai beach, Burundi Beach, Suvarnadurg Fort and the Durga Devi Temple are few of the places that we can visit in the evening. Harnai is a fishing village and the most spectacular scene here is when hundreds of bright colorful boats come in with the catch in the evening – give them a hand pulling in the heavy nets or use this as a great photo-op to capture the flurry of activity.
Meals:
B,L,D
Cycling Distance:
110 km/66 miles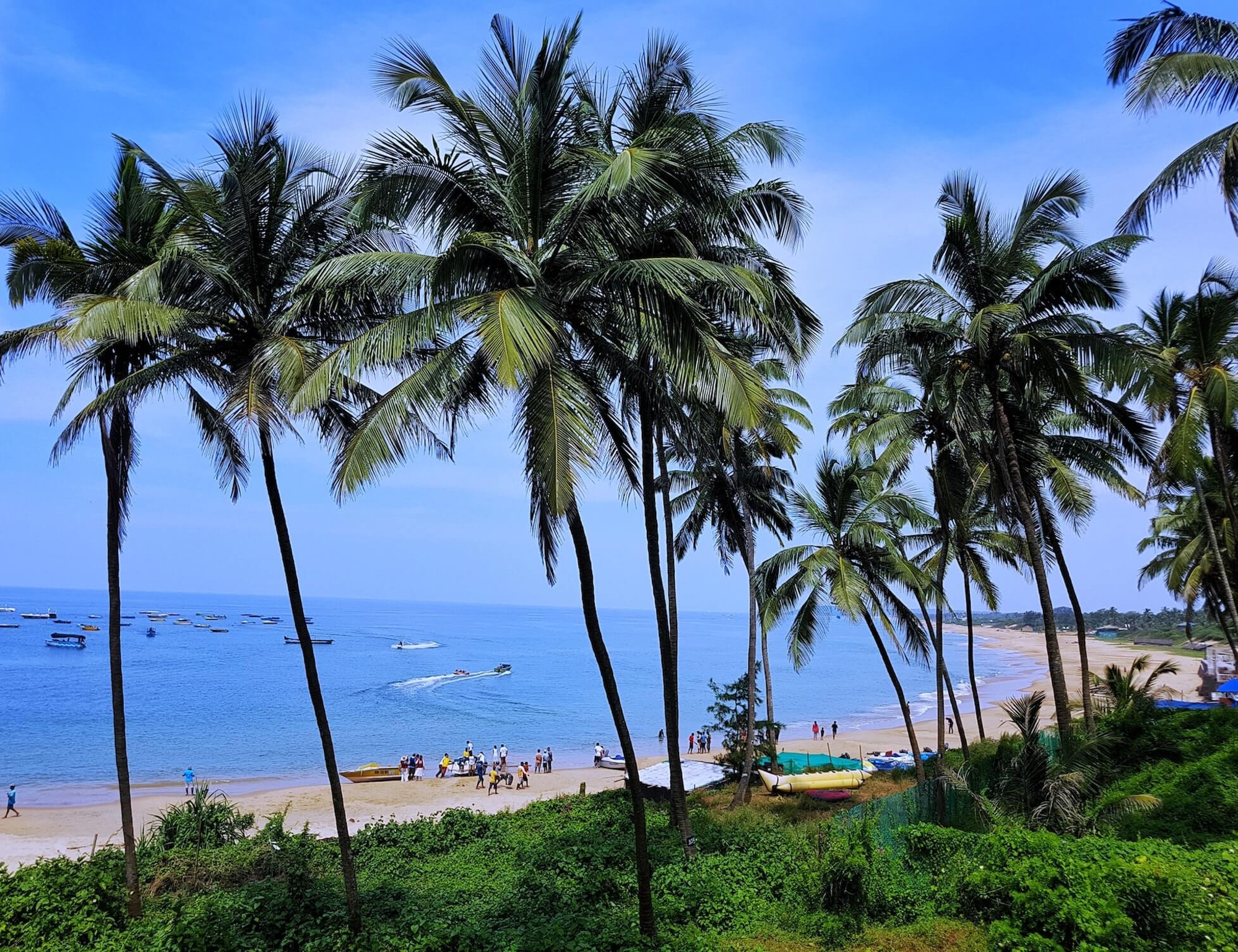 Day 4: Malgund
Another scenic ride along the sandy stretches. Enroute we come across fishing villages speckled with large drying nets, crammed colourful houses under casuarina stands and pristine clean beaches. If you want, we can stop for a short dip into the sea. Malgund is a beautiful seaside village with intermittent green patches on a large rockscape that surrounds the beach. This is particularly beautiful in the monsoons. Once we settle into out hotel/guest house, use this day to relax. You can choose to walk along the beach or stay in with some fresh juice/ tea and enjoy the view from your stay.
Meals:
B,L,D
Cycling Distance:
100 km/60 miles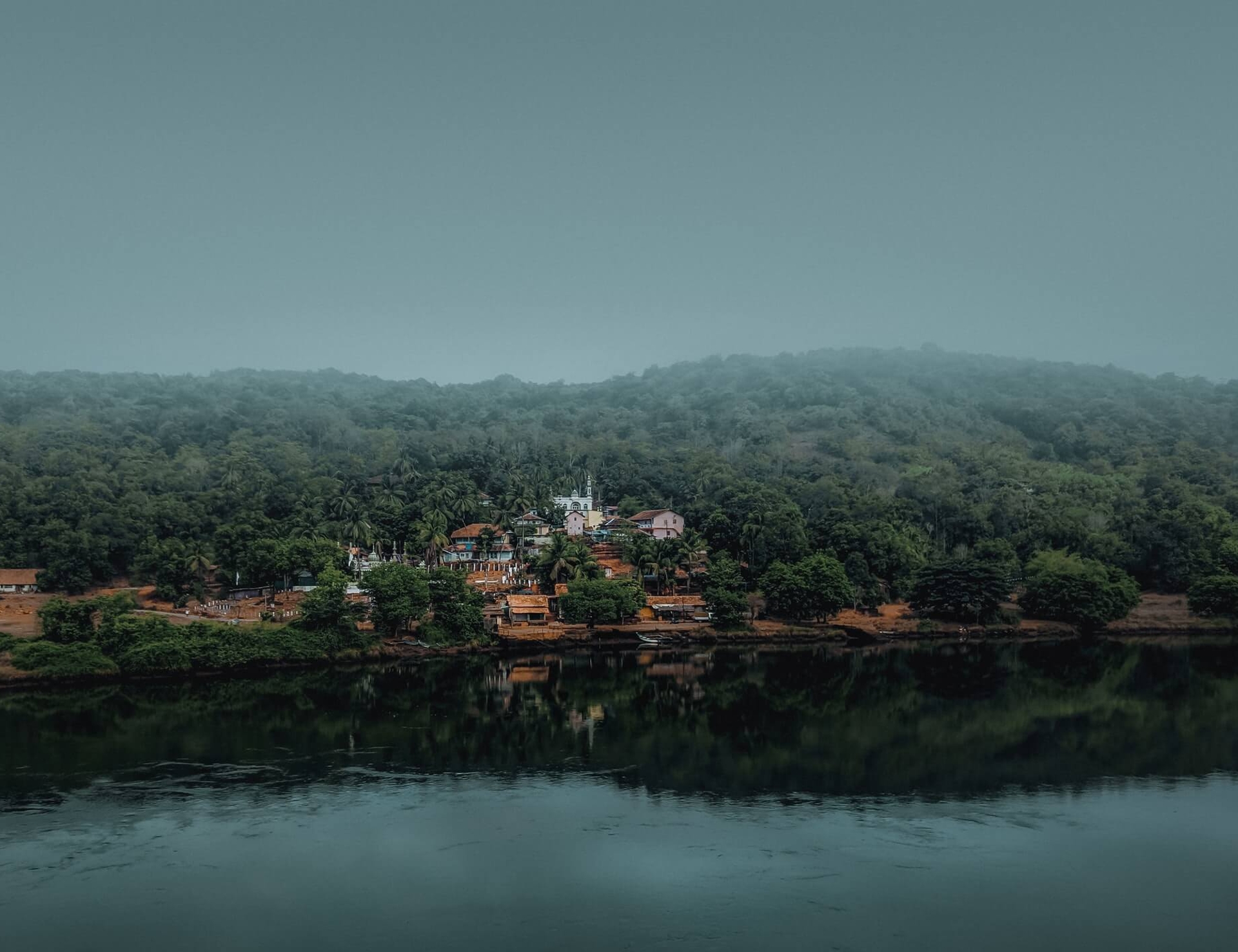 Day 5: Malgund
Today you can plan your own day. One of the most popular getaways from Mumbai, Ratnagiri is a short distance where we stay. It used to be a small inconspicuous seaside town. It still retains its simple unhurried vibe. Indulge in the delicious local food, step out to see some of the things that Ratnagiri is famous for: the Karthateshwar Temple, Lakshmi Keshav Temple, beaches and the Jaigad fort. As you trail the paths of Ratnagiri, you will notice how fertile the town is; Mango orchards, rice fields, coconut and cashew stands make the topography lush and therapeutic. Get spoilt at the wonderful Ratnagiri till we head out to out next pit stop.
Meals:
B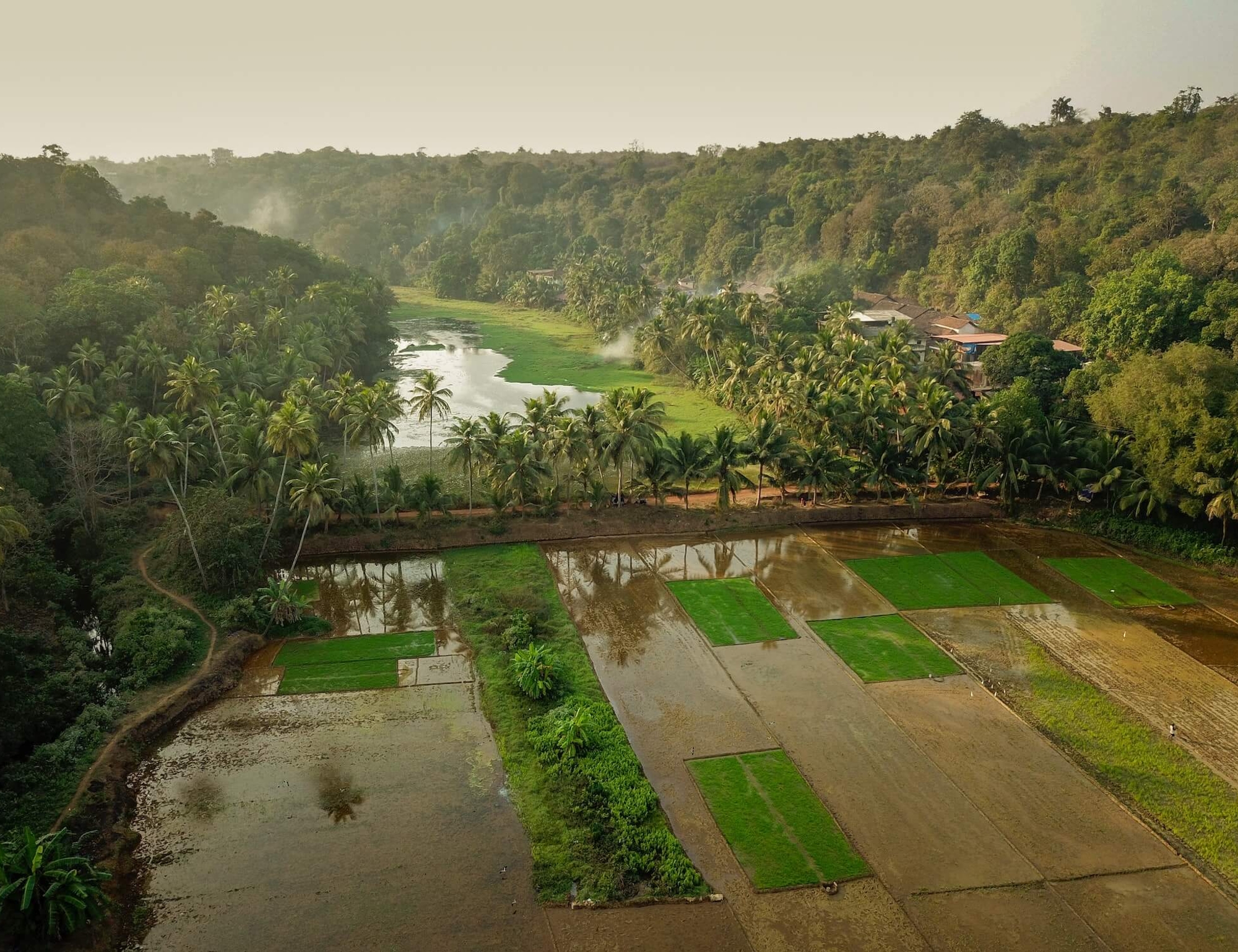 Day 6: Ambolgad
Coconut palms, fishing villages and sections along the coast keep us company till we reach Ambolgad. The village is known for its easy going 'do nothing' aura. Another day of relaxing by the rocky beachside punctuated by large flat rough sandy patches. This beach is safe for swimming though one should not venture in too deep.
Meals:
B,L,D
Cycling Distance:
85 km/50 miles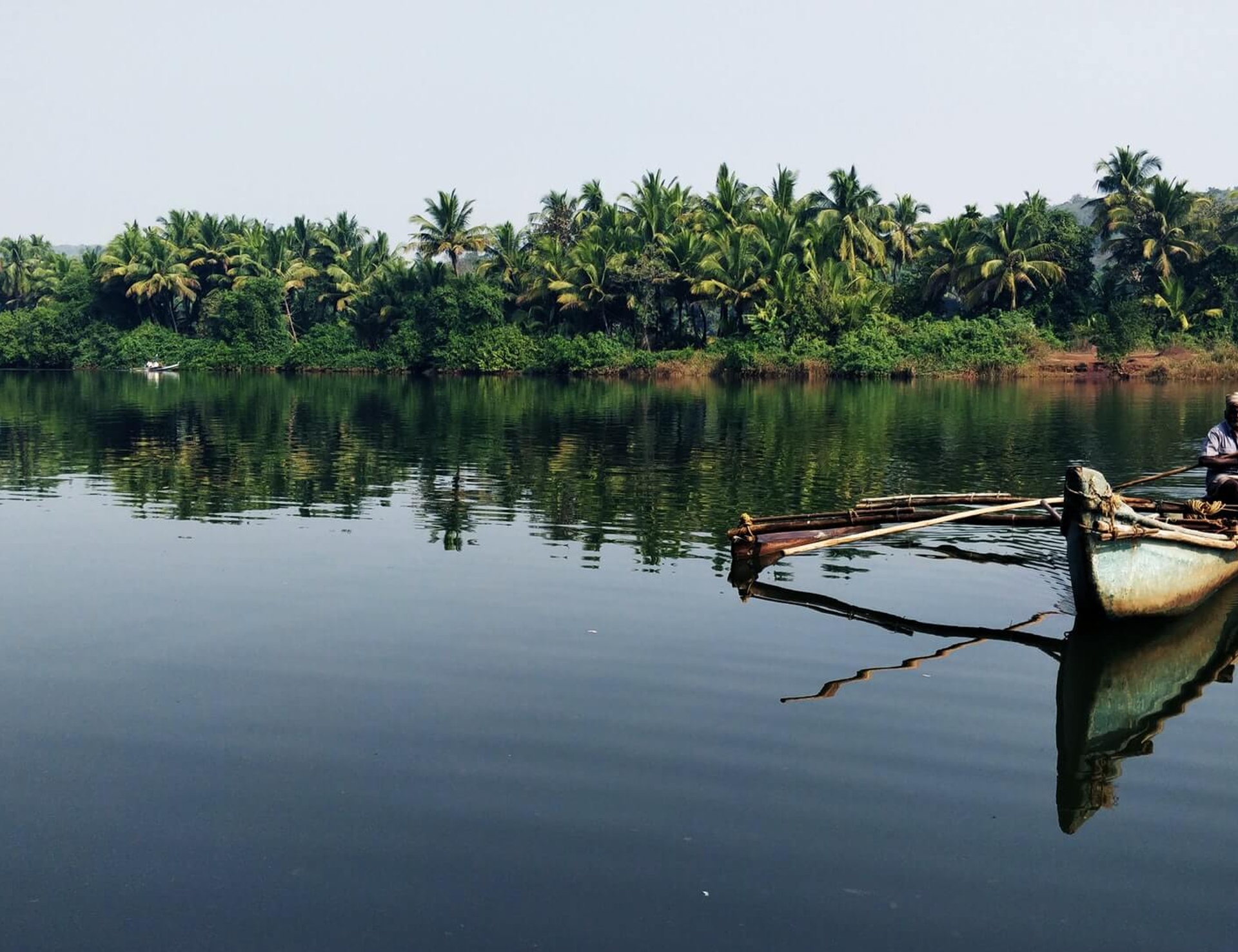 Day 7: Devgad
Today, we ride along the breezy Konakan coastline to our next destination, Devgad. The route is quite scenic, flanked by the sea on one side and casuarina stands on the other. We reach Devgad and check into one of the beach side resorts. The constant sound of the sea is therapeutic as you settle with a good book in the breezy verandah.
Meals:
B,L,D
Cycling Distance:
52 km/31 miles
Accommodation:
Galaxy Resort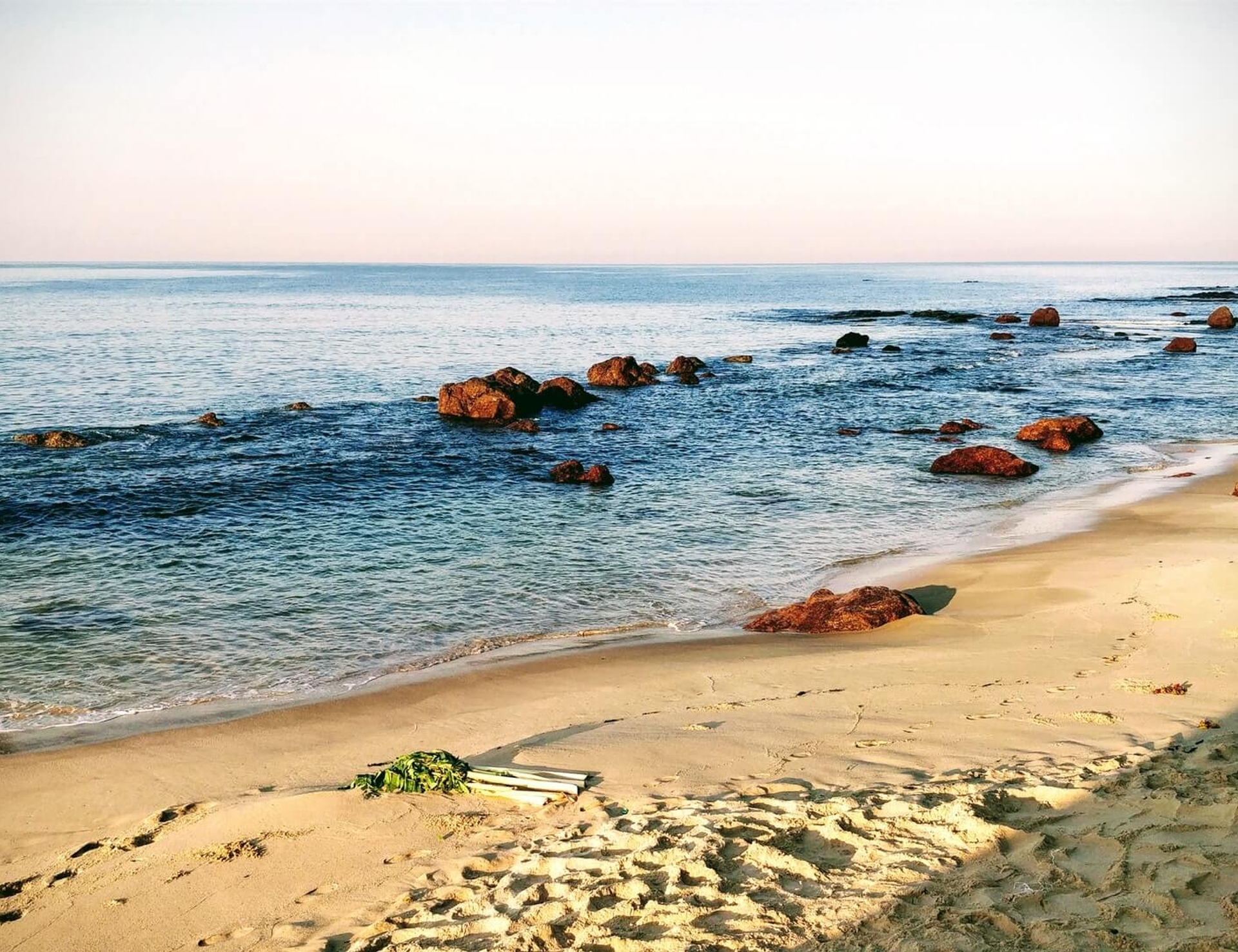 Day 8: Malvan
We hit the road early on this day to reach the gastronomically famous town of Malvan. Known for its famous coastal cuisine and natural beauty, it sits at the edge of the Arabian Sea. The town has a few sight seeing options like the Sindhudurg Fort, Tarkarli Beach, the Vetal Mandir, rock garden and snorkeling facilities. Food wise, coconut, rice and fish will take over the palate on this day. Adventure enthusiasts can opt for snorkeling with experts here. The water is pretty clear here and one can see corals and colourful marine life near the edge of the Sindhudurg fort.
Meals:
B,L,D
Cycling Distance:
60 km/36 miles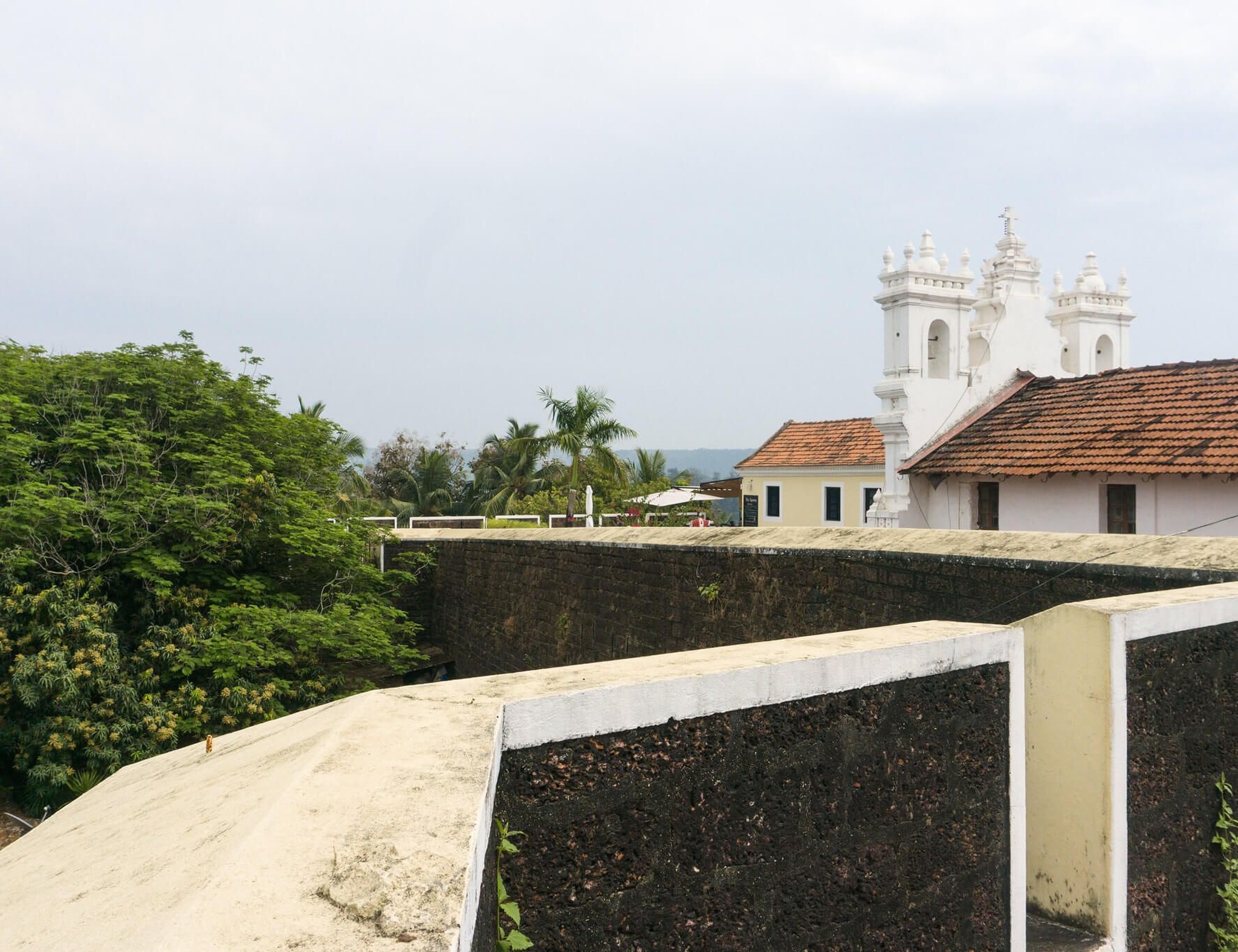 Day 9: Tiracol, Goa
Today we head to 17th century Tiracul Fort which commands spectacular views of Arabian sea. The Fort is now converted into a fine luxury hotel.
Meals:
B,L,D
Cycling Distance:
70 km/42 miles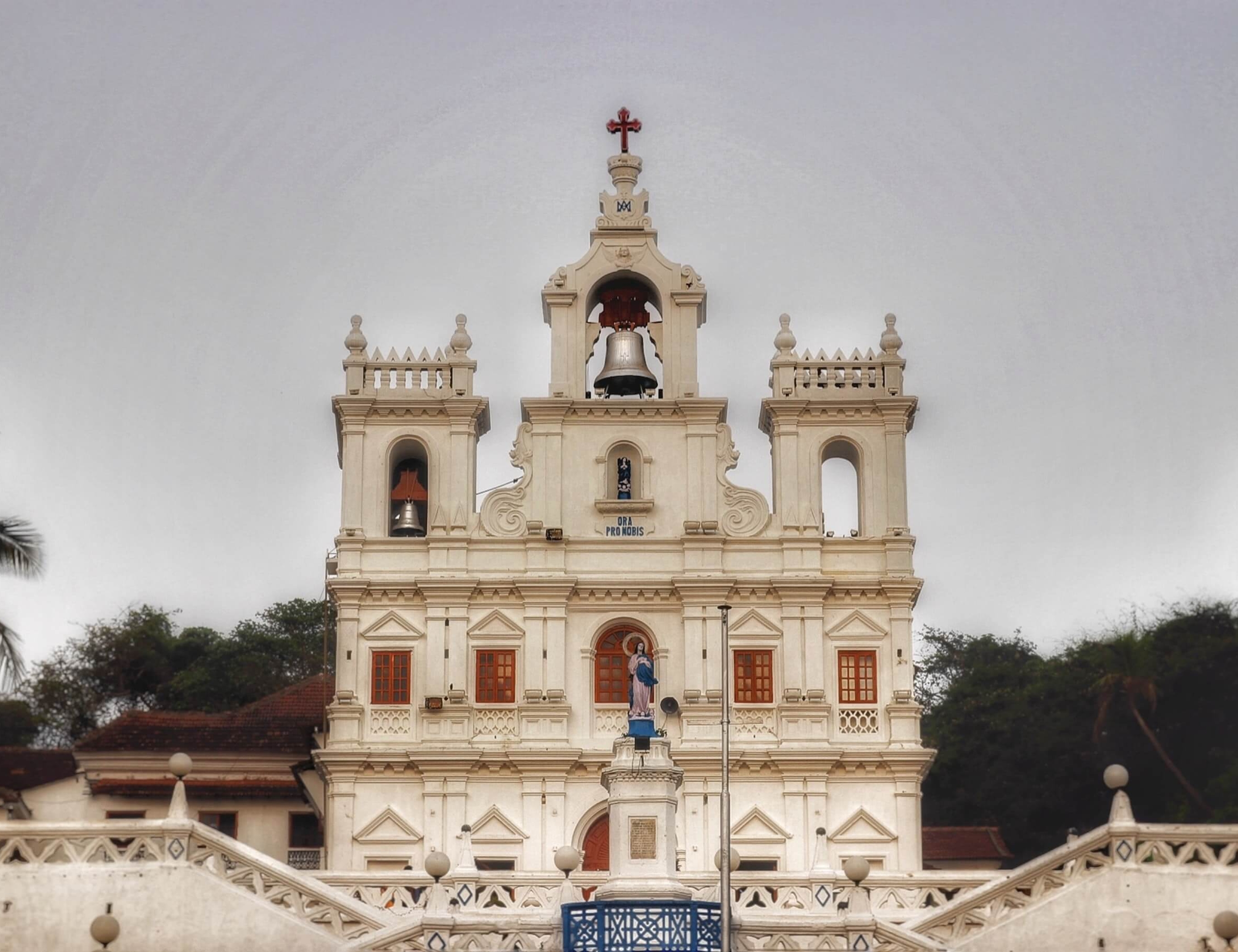 Day 10: Panjim, Goa
Today ride along a coastal route past various Goan beaches. Enjoy the sunny Goa at your own pace.
Meals:
B,L
Cycling Distance:
45 km/27 miles
Day 11: Panjim, Goa
Get ready for your onward travel.
Meals:
B
Map
Dates and Prices
Note:
Our base pricing is in USD. However, we can also quote in AUD, GBP, CAD, and EUR, and you can pay in the same. Please write us.
---
Couldn't find a trip with convenient dates?
Open your date as a join-in tour or customize further as private one.
We offer private departures on almost all our itineraries, and for groups of four or more, they cost the same as our standard trips!
---
Essential Info
Inclusions
LODGING
All hotels as mentioned in the tour details or similar (subject to availability).
trip leader
Expert Trip Leader(s) who look after your every need and add meaning to your vacation.
bike
Immaculately maintained bike with helmet, suited to a terrain.
shuttle
A Van support that follows the group of riders and carries all belongings.
meals
Meals as per itinerary. Guests are given the opportunity to dine on their own so that they discover a location independently.
refreshments
Refreshments and mineral water while cycling.
entrance
Entrance fees to most of the monuments and temples.
Bikes
When you have a road and the thrill of a journey ahead of you, it's imperative to have a good bike to enjoy it. Our fleet majorly consist of the below bikes as a part of this tour. However, sometimes due to height or availability constraints, we may provide a different but similar quality bike.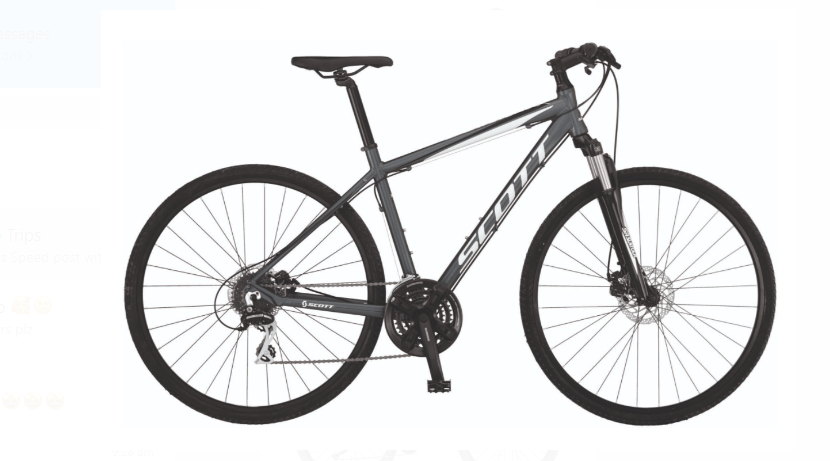 hybrid
Included in your trip price
Exclusions
Airport pickup and drop
We recommend to book direclty from airport or hotel.
meals
Some meals may not be included. Please check your itinerary.
Beverages
Beverages such as alcohol, tea, coffee, juice at a hotel or restaurant.