Bangalore to Goa Bike Tour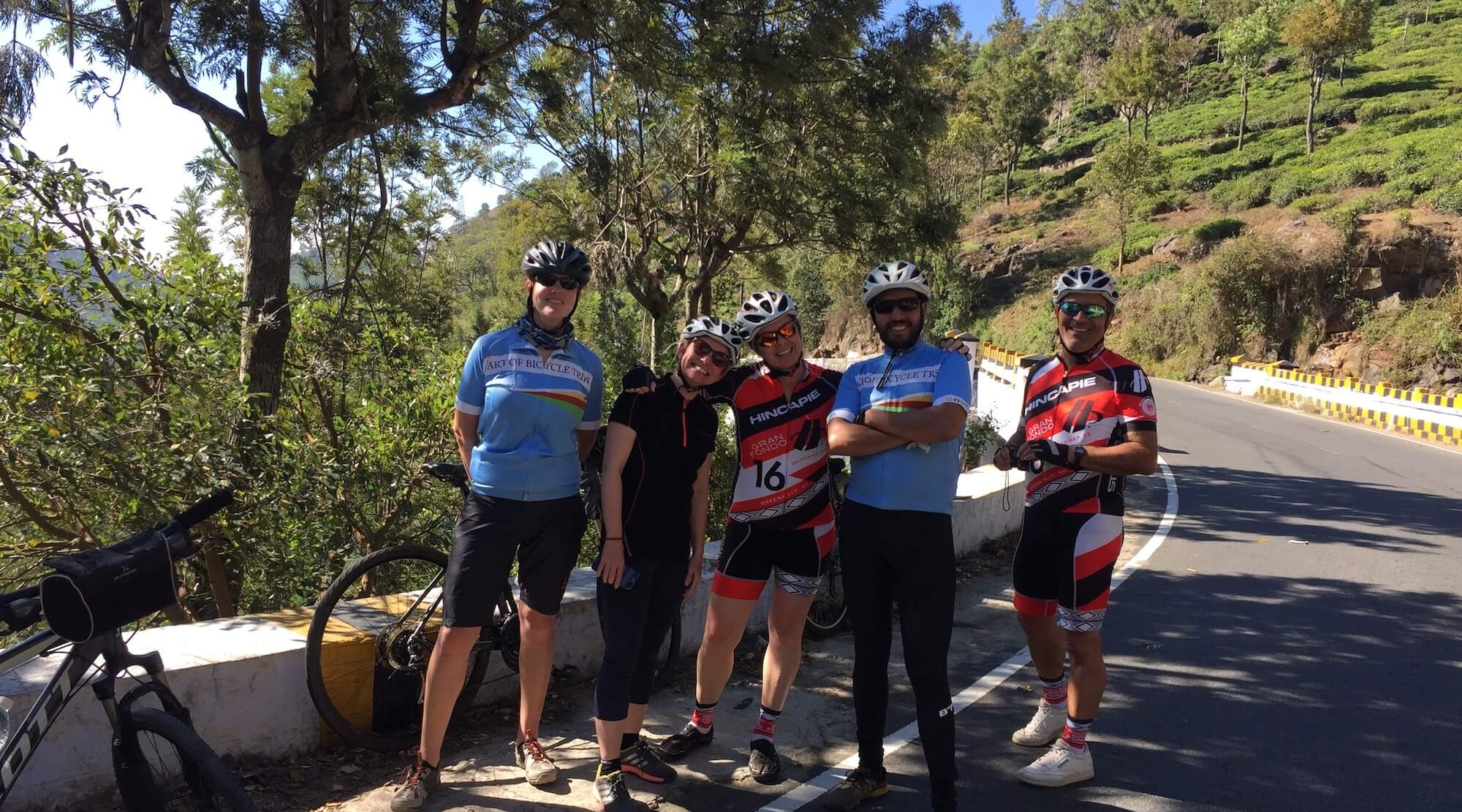 Overview
Dotted with ancient architectural wonders, thick green coffee plantations and golden sands, the Bangalore to Goa bike tour is topographically scintillating as well as a fulfilling cycling route. It's a trip into the past with thousands of years old temples, local flavors in food and language, and a great insight into South India's magnificent mountainscape, the Western Ghats. The journey starts in Mysore and traverses through dramatic landscapes to finish at Goa, an international tourist hotspot. In contrast to a modern Indian city, to the countryside villages, plush estates, and finally the easygoing beaches, the variety of experiences each day will keep the intrigue levels high!
On this safari, you'll lose yourself to the scenic hills draped with rich coffee plantations and spices. You'll bike through one of the major tropical evergreen forest regions of India and be dazzled by the ingenuity of master architects of the Hoysala period. There is no better way to end the journey by unwinding by the Goan shacks and enjoying the waters at the edge of the Arabian Sea.
Start
Bangalore | 17:00hrs
Avg. dist. cycled
55km or 33mi
Highlights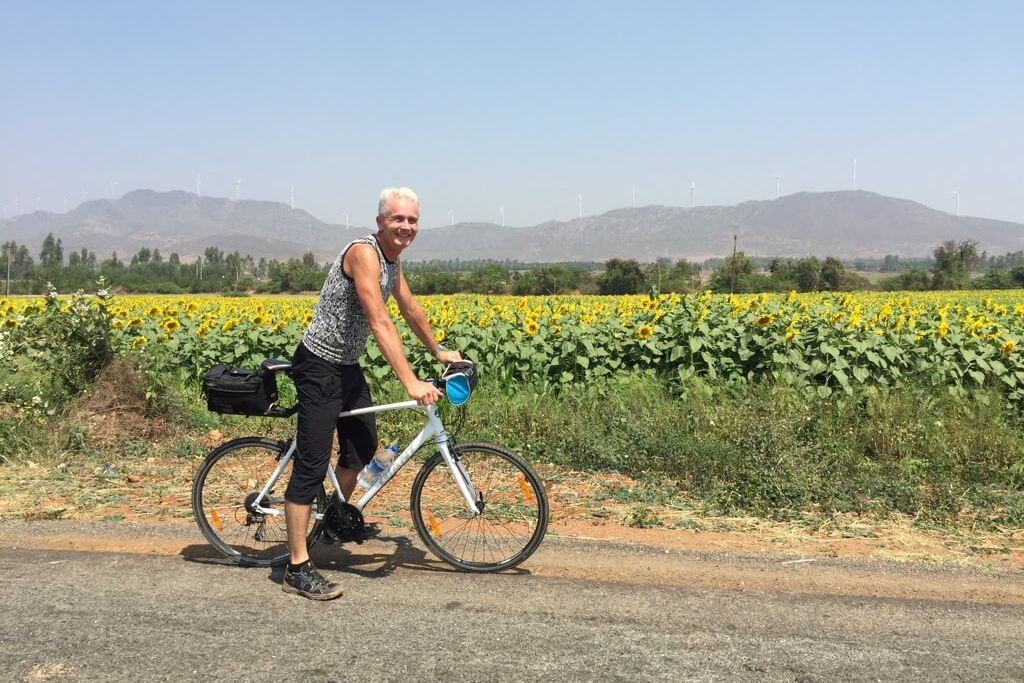 majestic landscape
Ride past the small rural hamlets, vast agricultural lands, mountains, plantations and a surreal other worldly landscape of mighty boulders and granite hills
Brief Itinerary
Detailed Itinerary
Day 1: Bangalore
Arrive and settle for a boutique stay, Casa Cottage, in the heart of the city. After resting for a short while, hit the arterial high street of the city, M.G Road. Criss-crossed by narrow streets lined with bookshops, contemporary clothes, pubs, cafes, and trinkets, the place is abuzz with shoppers in the evenings. Bangalore acquired itself the moniker of the 'beer capital' of India, with around 70 pubs in a radius of 2 km in this area.
Your Art of Bicycle Trips (ABT) tour leader meets you at 05:00 pm for bike fit and trip briefing over dinner.
Get well rested tonight.
Meals:
D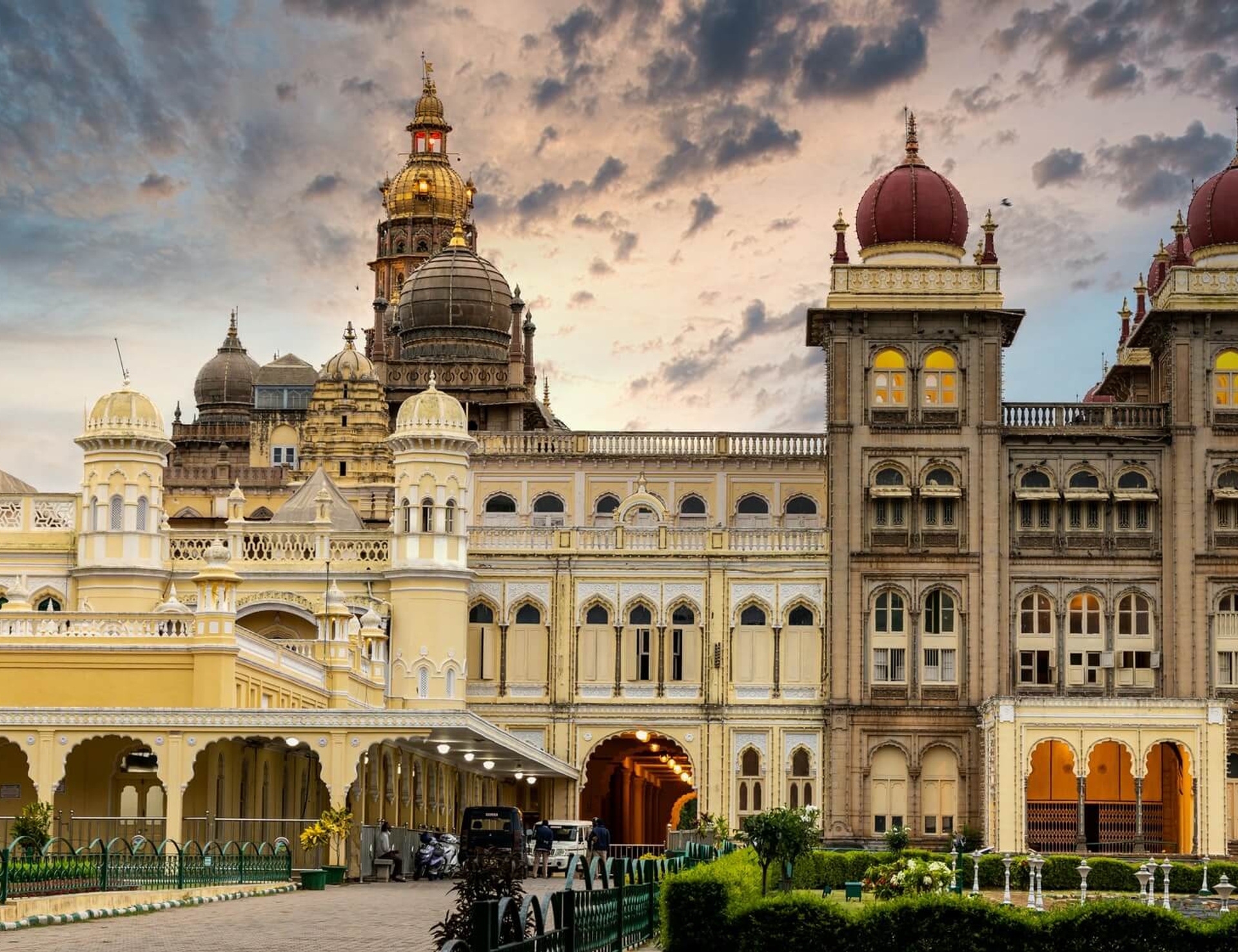 Day 2: Train to Mysore
We know you are eager to ride, but we get on a different set of wheels (a train), to omit the traffic and long transfer between the cities. Post-lunch (lunch is served on the train) is to take in the magnificent structures of Mysore.
We start with the palace, also known as Amba Vilas Palace is a 14th-century enthralling structure, which is beautifully lit at night on special days. After the historic sight, we make our way into the busy Devaraj market. The market is a concoction of sights, sounds, and smells – a real visual treat. Walk around the stalls stacked with conical mounds of Kumkum, stacks of glittering bangles, blocks of jaggery, and huge mounds of fragrant marigolds, jasmine, asters, and even antiques!
We convene tonight at the dinner to celebrate the start of a fabulous cycling journey.
Meals:
B,L,D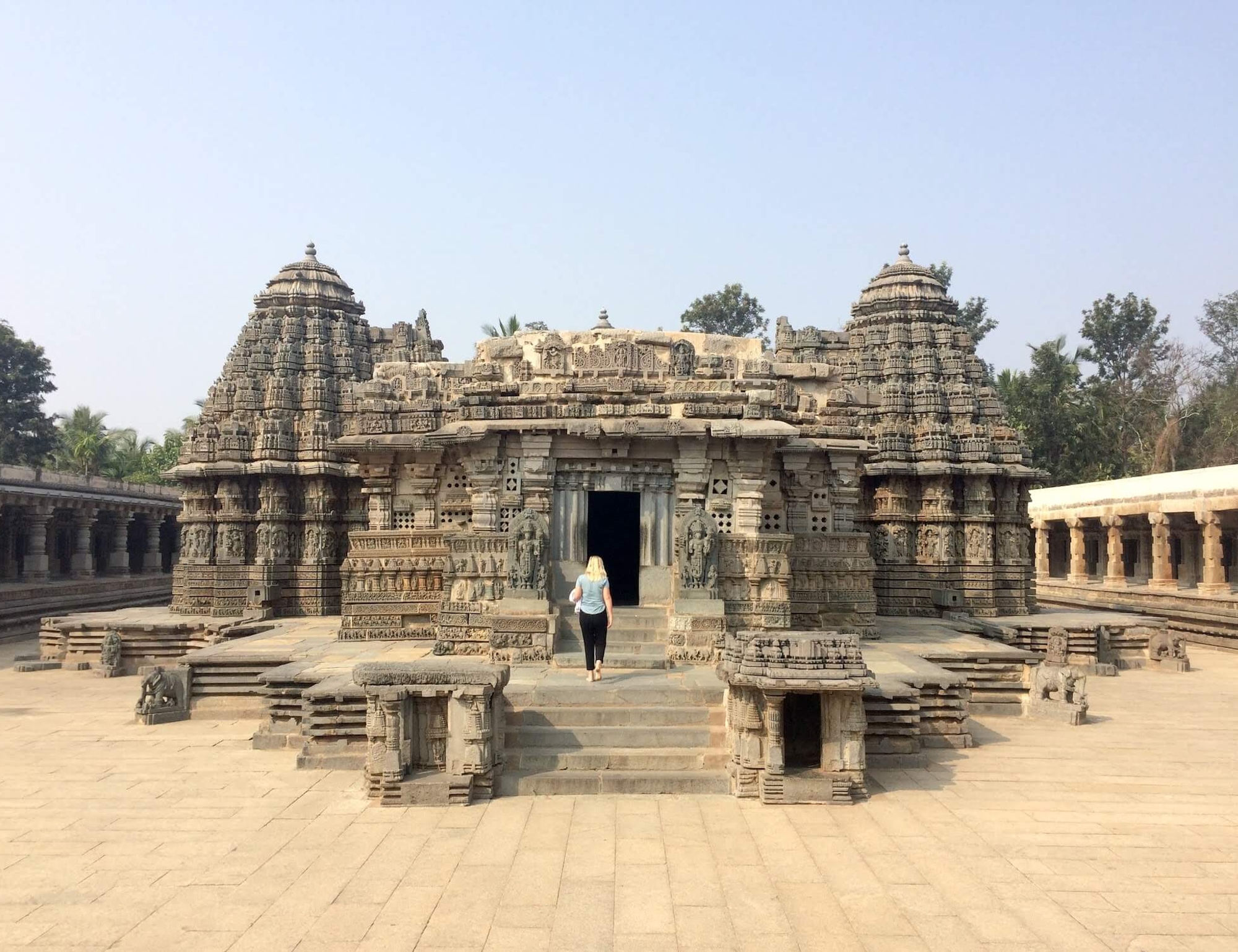 Day 3: Mysore
A short transfer of about 1hr brings us to Somnathpur Temple, a 13th century Vaishnava Hindu temple on the banks of River Kaveri at Somanathapura, Karnataka. The ornate temple is a classic illustration of the Hoysala architecture, built-in soapstone. Enjoy the stunning temple with our local guide.
Bike from here along the idyllic river Kaveri past paddy fields, sugarcane, banana plantations towards Srirangapatna, enclosed by the river Kaveri to form a river island. Srirangapatna was a scene of the decisive battle fought between Tipu Sultan and the British East India Company, a turning point in Indian history. End the ride with a well-deserved local meal.
Meals:
B,L
Cycling Distance:
50km /30mi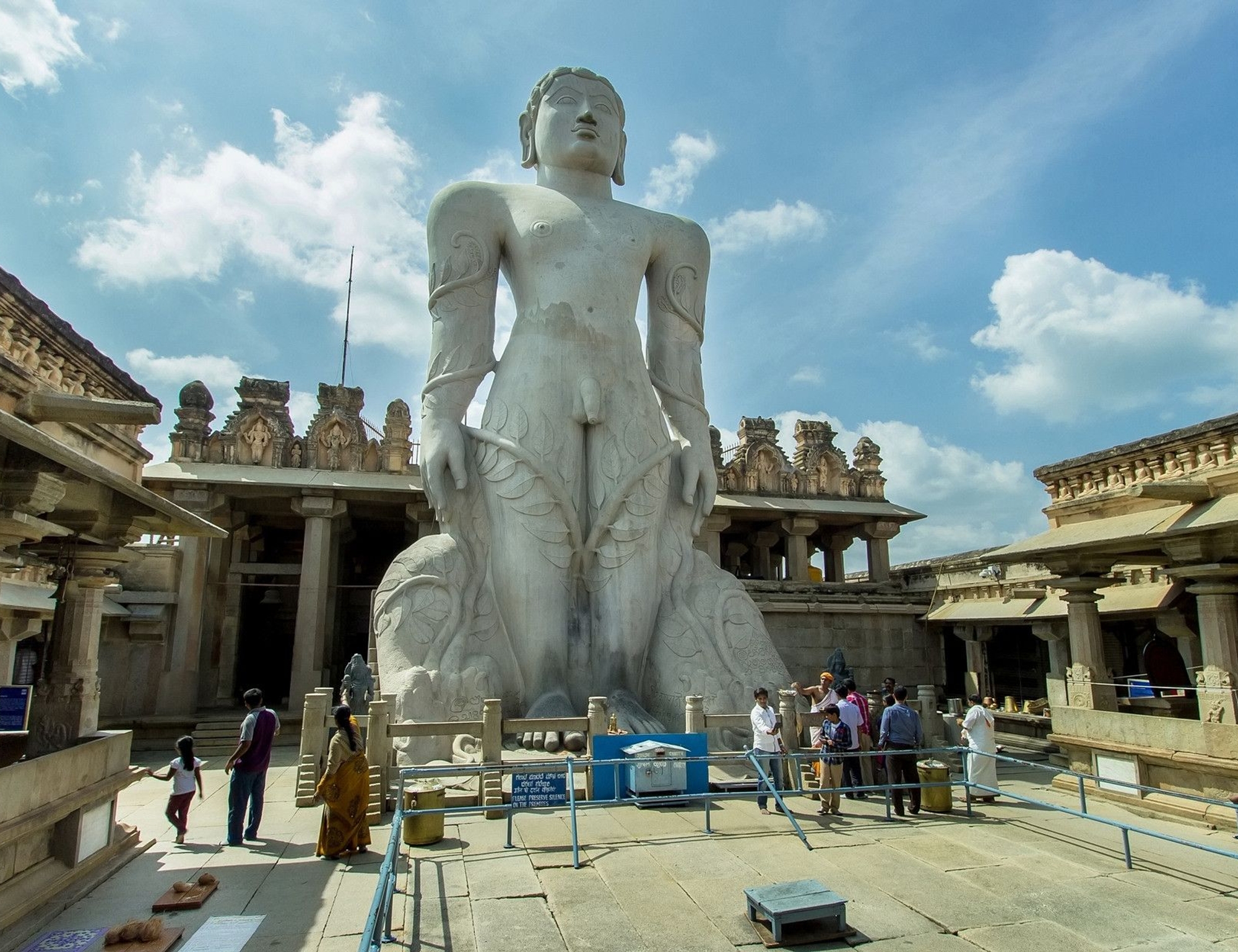 Day 4: Hassan
Take a short tour of the surroundings and get on the bikes for a ride toward Shravanbelagola, en route to Hassan. Shravanbelagola is a Jain pilgrimage with a mammoth statue of Gommateshvara Bahubali atop a hill, overlooking the town. The statue was constructed in 993 AD and is the subject of intrigue and reverence for many travelers. We make a short stop here and later head towards Hassan. The ride today is going to be nothing short of a roller coaster.
Meals:
B,L,D
Cycling Distance:
60km/36mi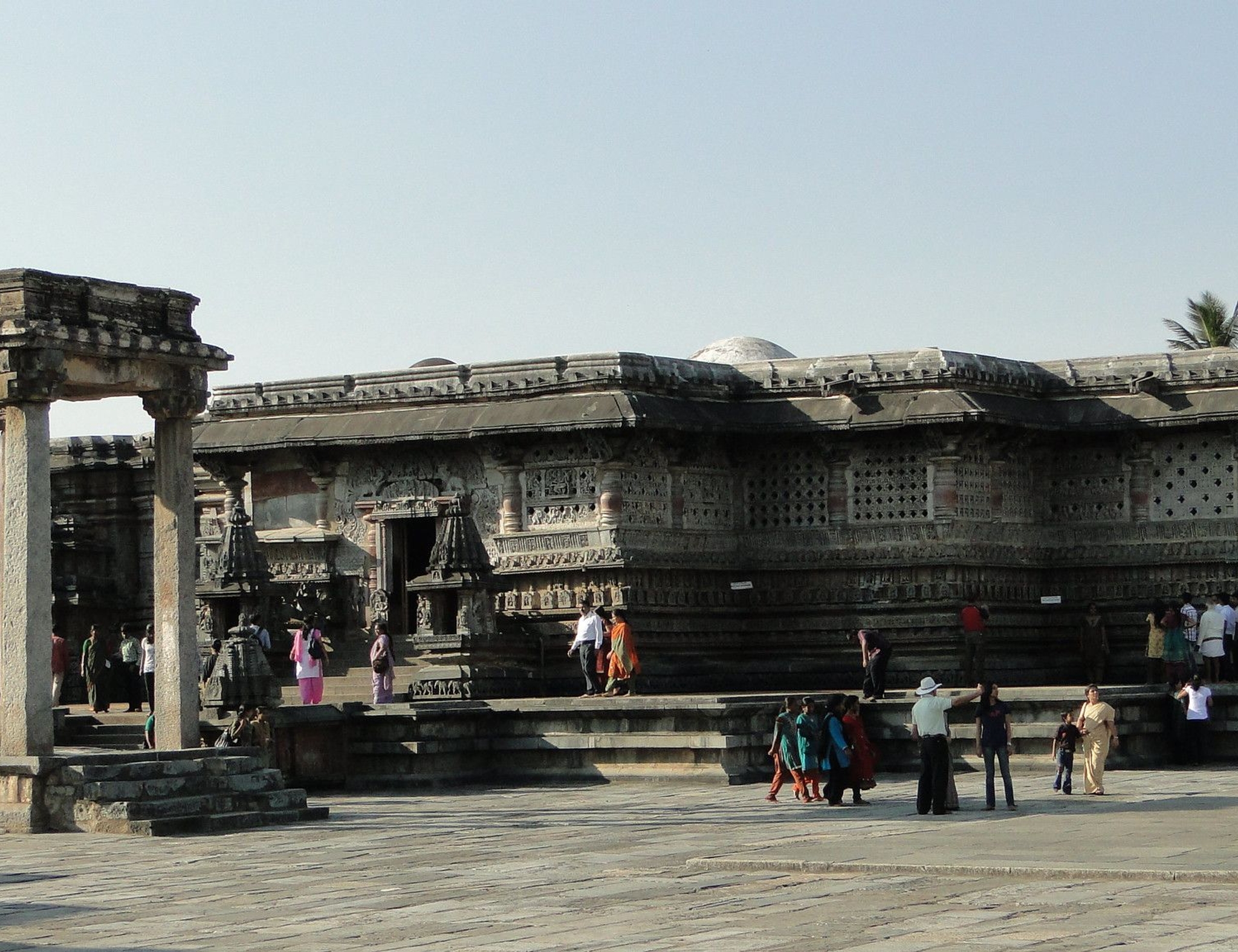 Day 5: Chikmagalur
We start riding from Hassan through the sparsely populated roads, through thick foliage, vast coffee plantations, and green paddy fields into Belur and then Halebidu, the two essential temple towns on this route. Dedicated to Lord Vishnu, the Belur temple is also known as the Chennakesava Temple. 103 years of hard work resulted in 4000 exquisite carvings in slate stone. You can see the Hoysala emblems, statues of dancing ladies and portions of the Indian epics unfold in the black stone. In Halebidu, the Shiva temple is similar in aesthetics but also has some distinct intricate features. The depiction of the mythological 'seven in one animal', Makara, and tales from Ramayana and Mahabharata are more explicit here. All this is better understood with a guide.
Time-dependent, we take a ride up or take the shuttle to Chikmagalur. Once you are past the town, the sprawling coffee estates start emerging, with a promise of copious cups of coffee and great weather.
Meals:
B,L,D
Cycling Distance:
60km/37mi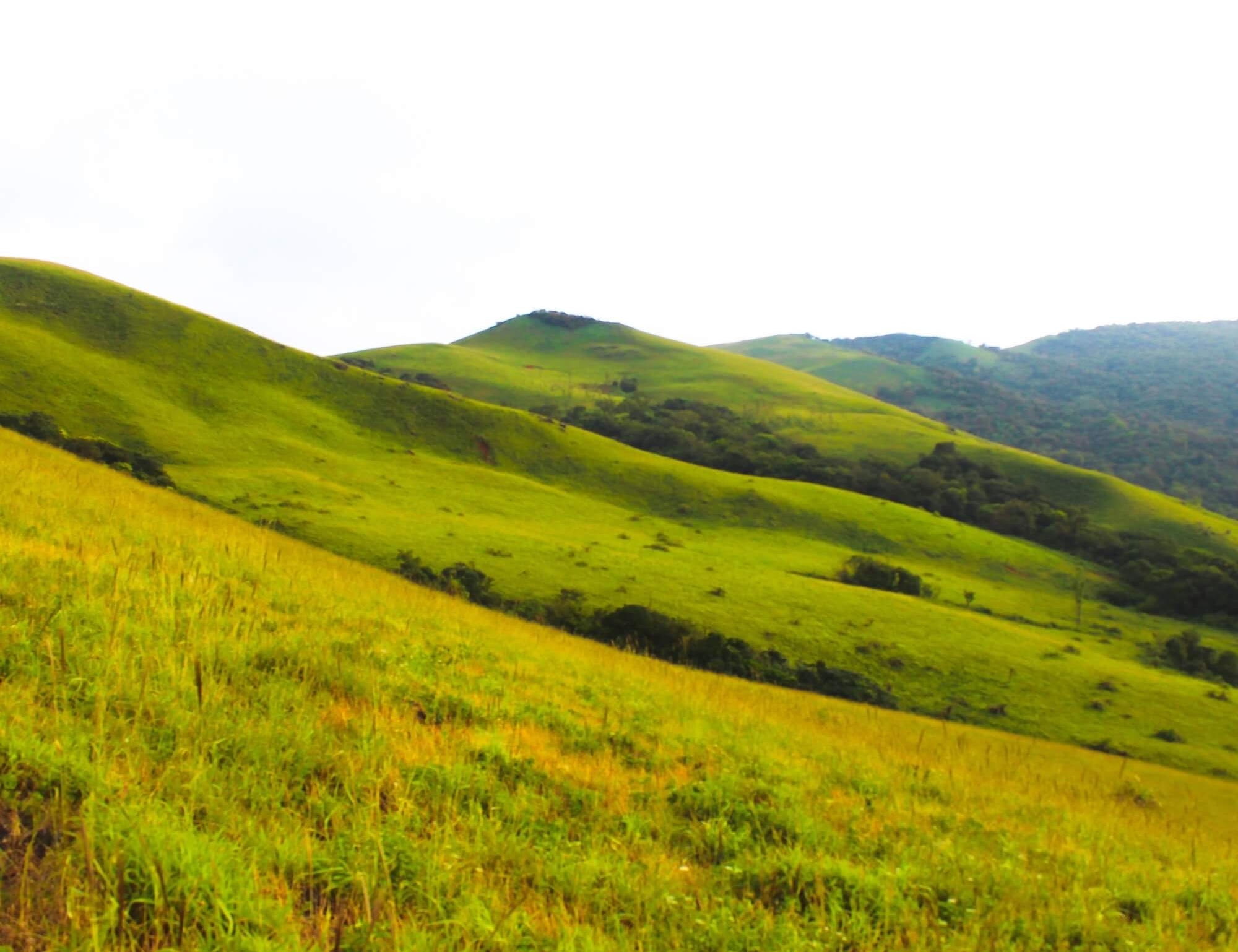 Day 6: Chikmagalur
Chikmagalur is one of the most picturesque stretches in Karnataka. With its dense forests and wealth of flora and fauna, it has been declared one of the 36-biodiversity hotspots in the world. You are free to plan your day with our help. Take a challenging ride up to the highest peak in Karnataka, Mullayangiri, at about 6,314 ft above sea level.
If you want to take it easy, simply step out and walk through the coffee plantations. You can also take a coffee plantation tour organized by your hotel.
Meals:
B,L,D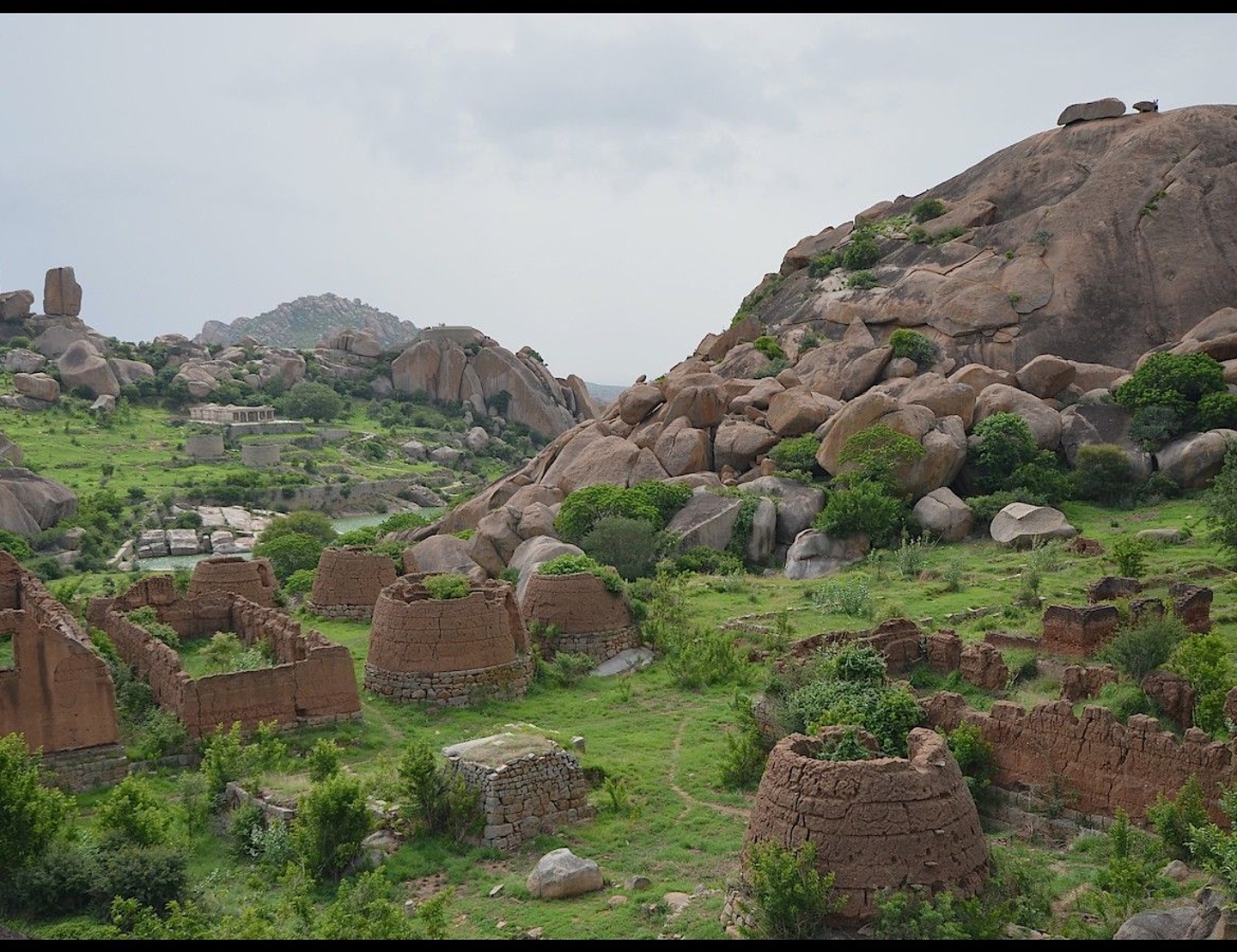 Day 7: Chitradurga
This morning, we cover some distance by the shuttle and then ride along the rural countryside, making our way to Karnataka's largest Military Fort, Chitradurga. En route, we see typical Indian village life – farmers at the fields, livestock lazing through grassy patches, small streams, and neat village huts in clusters.
Depending on arrival time, visit the astounding Fort either in the evening or morning of the next day.
Meals:
B,L,D
Cycling Distance:
80km/48mi
Accommodation:
Hotel Mayura Yatrinivas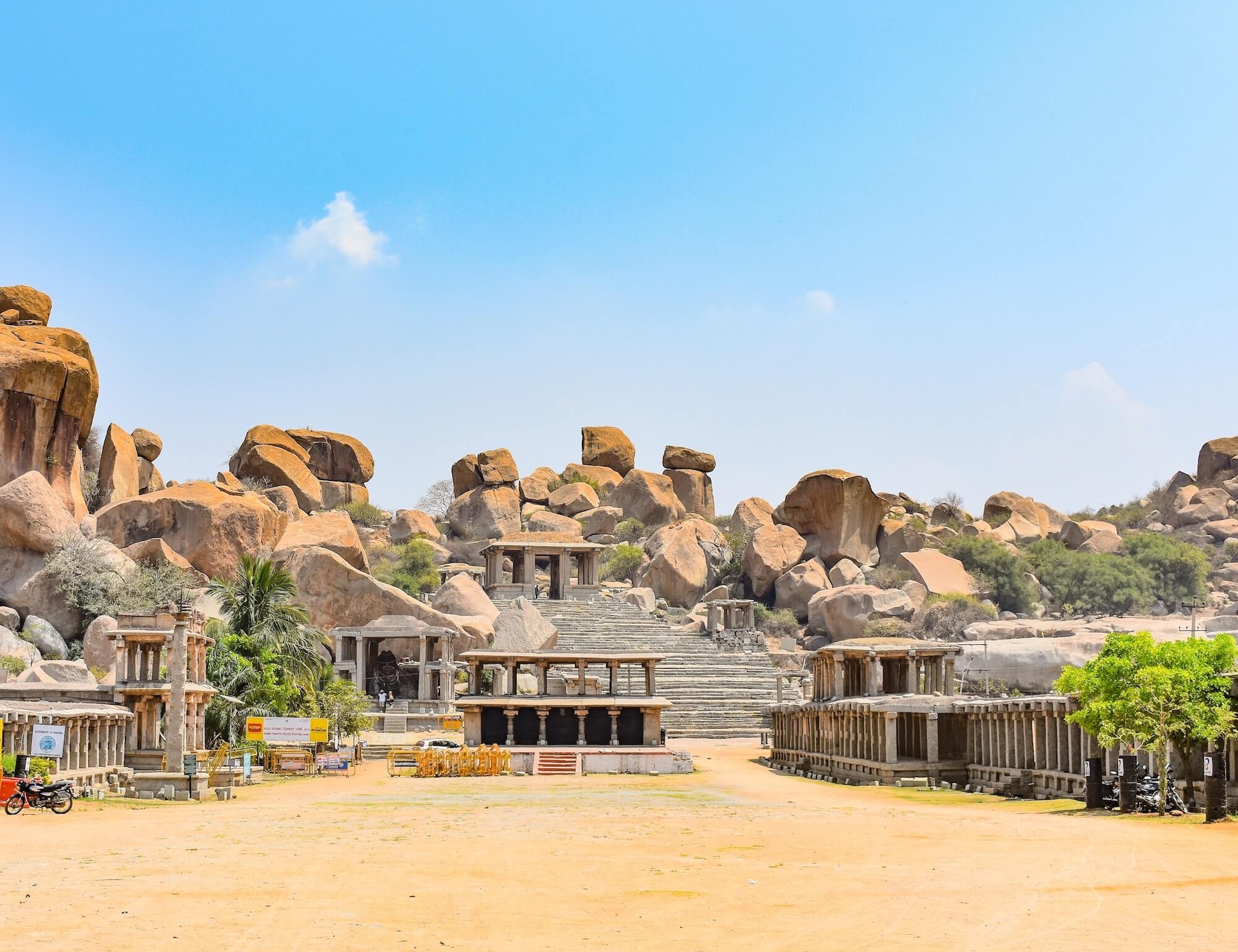 Day 8: Hampi
We take a shuttle transfer of about 3:30hrs to Hampi. Today discover the ruined city of Hampi on your bike that weaves through the centuries-old history and culture of this ghost city. Once the flourishing capital of one of the mightiest empires in South Asia, Hampi was sacked in 1565 after a terrible battle and never settled again. Evidence of its former glory lies strewn all around in the form of beautiful temples, magnificent statues, and royal edifices, all in ruins, and looking all the more spectacular for it.
Meals:
B,L,D
Cycling Distance:
50km/30mi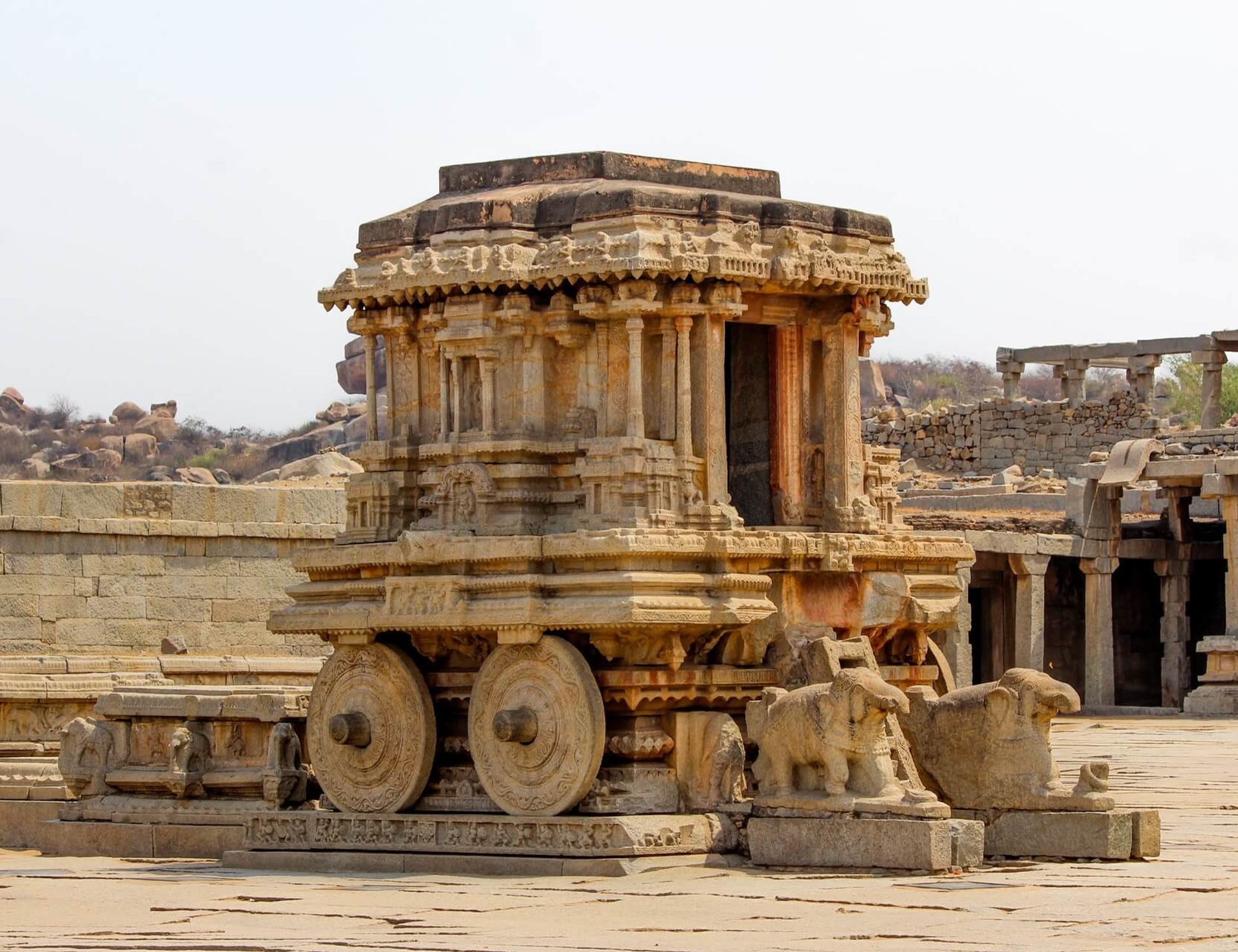 Day 9: Hampi
We cross the mighty Tungabhadra river as it flows by angrily confined to a narrow ravine by granite hills. Coracles float by as huge boulders stand at odd angles, quiet witnesses to over half a millennium of history. Ride past local villages, watch village folk at work in rice paddies and learn about the history and architecture of some of its most beautiful temples.
Meals:
B,L
Cycling Distance:
30km/18mi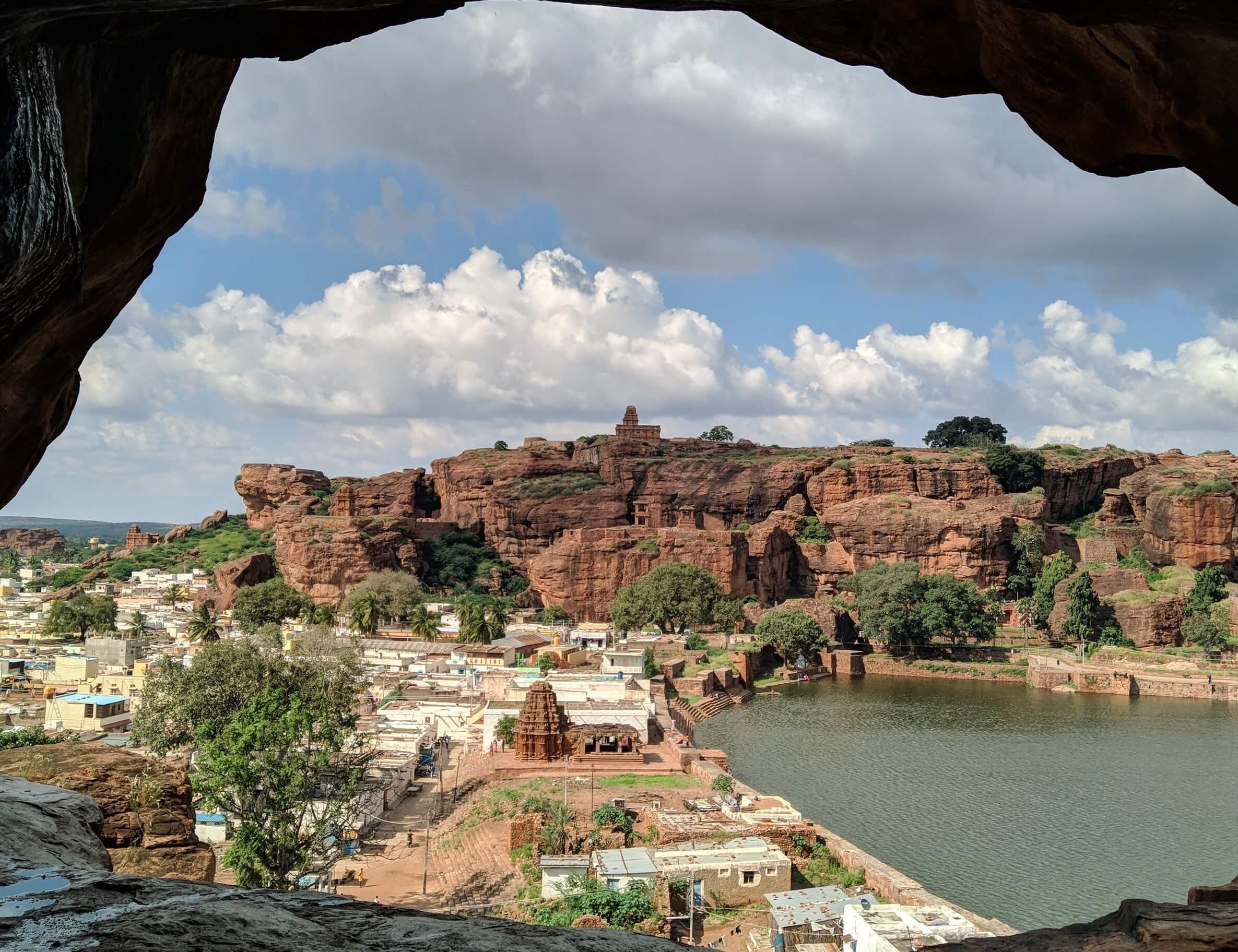 Day 10: Badami
We leave the spectacular Hampi and head towards Badami, a heritage town known for its ancient cave temples.
Meals:
B,L,D
Cycling Distance:
50km/30mi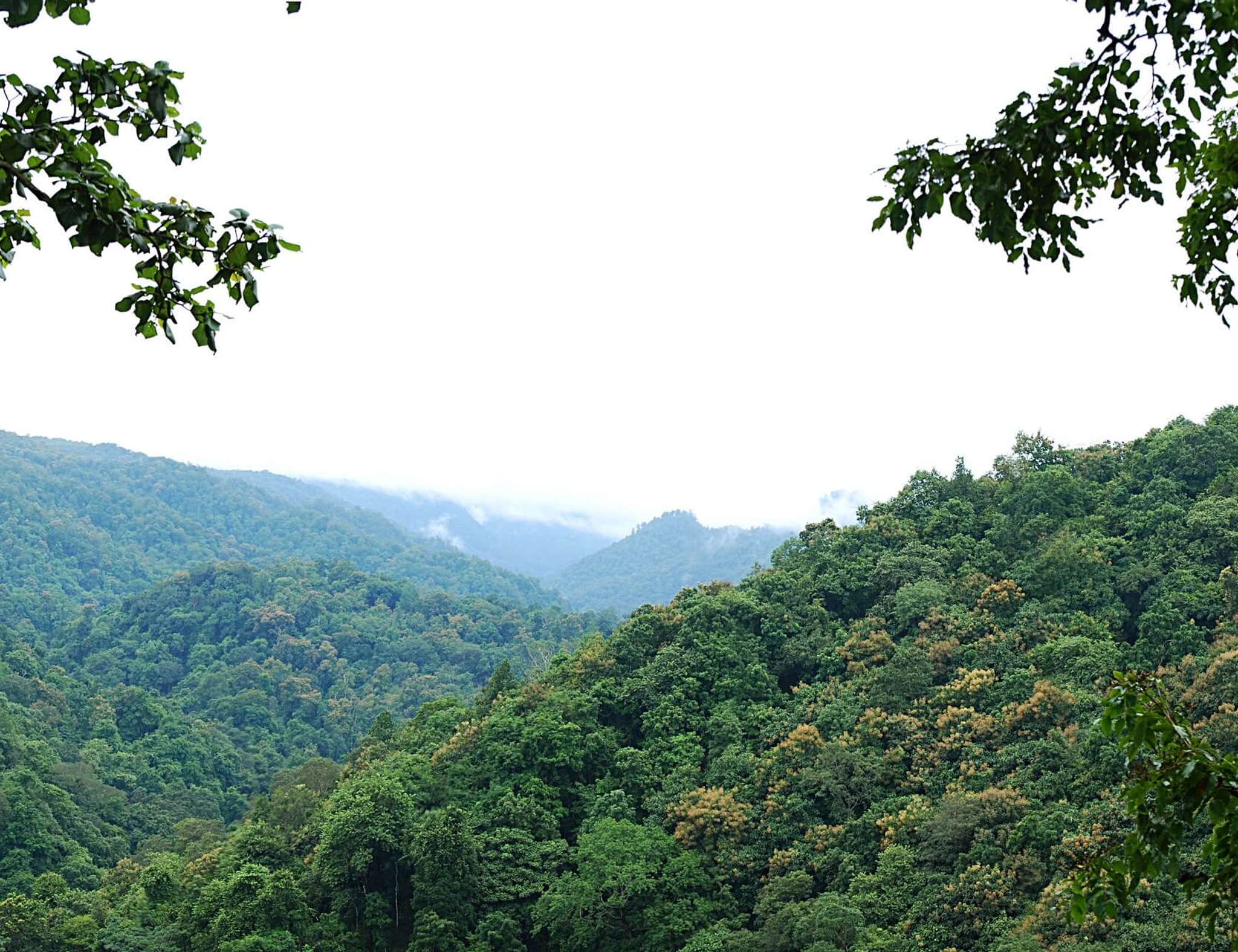 Day 11: Dandeli
It's a long day ahead of us as we are headed towards Dandeli today, passing through Hubbali, one of the largest cities in Karnataka. We plan to start early today with a transfer in the van, followed by cycling to Dandeli.
Here, we arrive at Dandeli and settle into our simple accommodation, surrounded by views and sounds of nature.
Meals:
B,L,D
Cycling Distance:
50km/30mi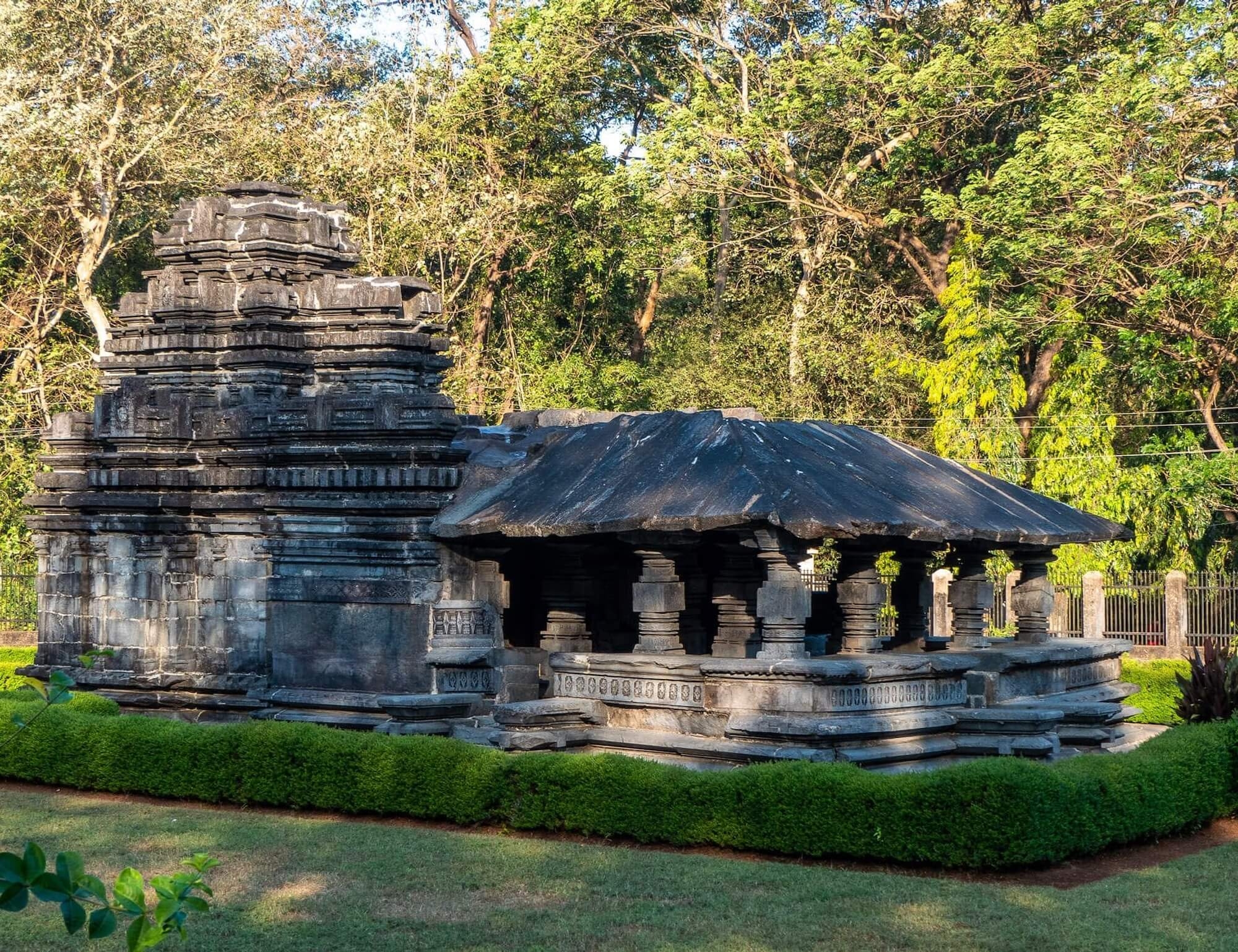 Day 12: Mollem, Goa
With a few uphills and a constantly green-forested region for the company, we enter Goa. The countryside area is brilliant to cycle around with rich green thickets and nothing but birdsong filling the air around. Our next stop is Mollem, where you can get a feel of rural Goa.
Meals:
B,L,D
Cycling Distance:
60km/36mi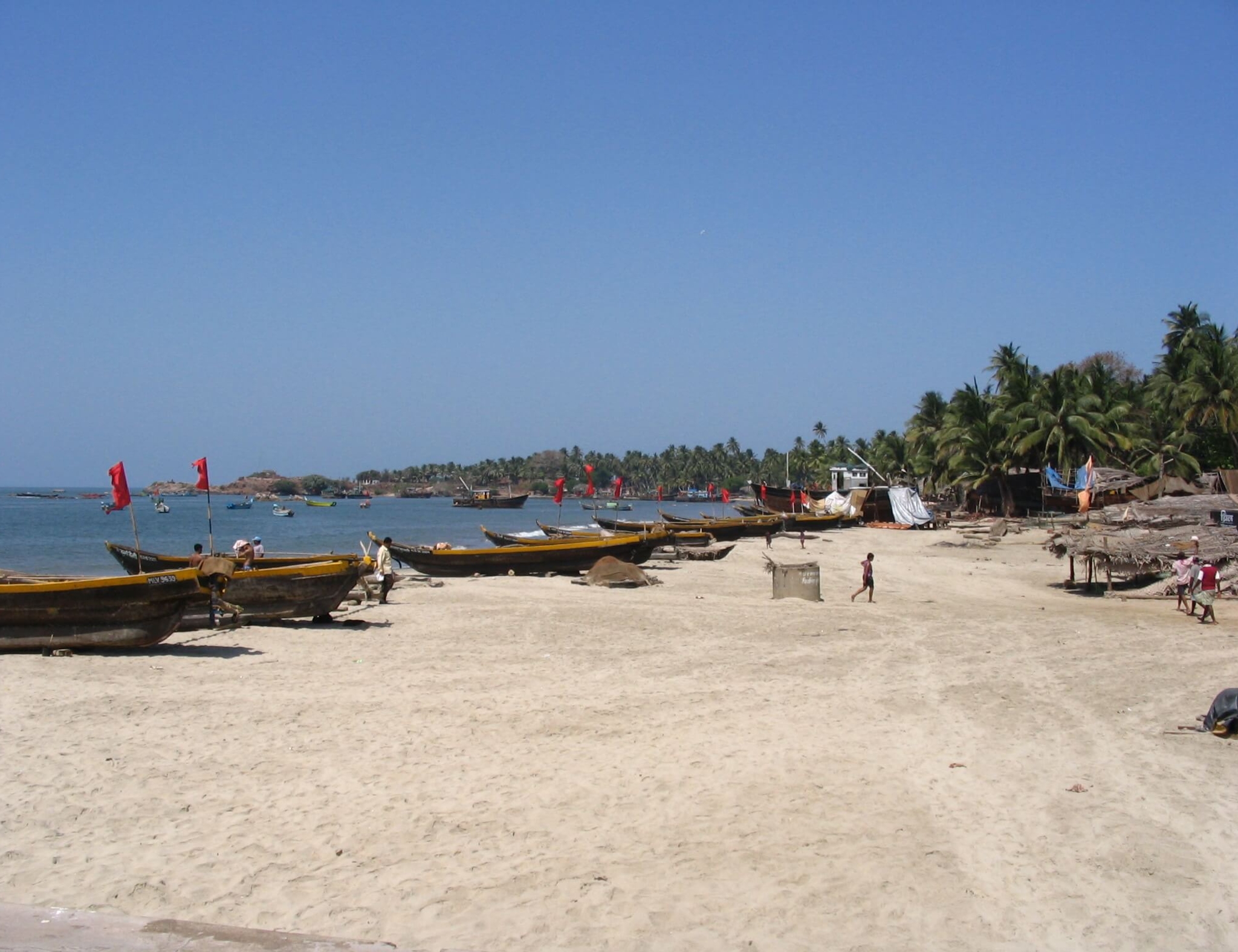 Day 13: Goan Beach
This morning, we make our way to Goan beaches. Ride past a road flanked by beautiful forests with a robust wildlife population. Continue riding to Cabo de Rama Fort for stunning views of the Ocean. It's a classic coastal route today with gradual climbs along the way.
Meals:
B,L
Cycling Distance:
70km/42mi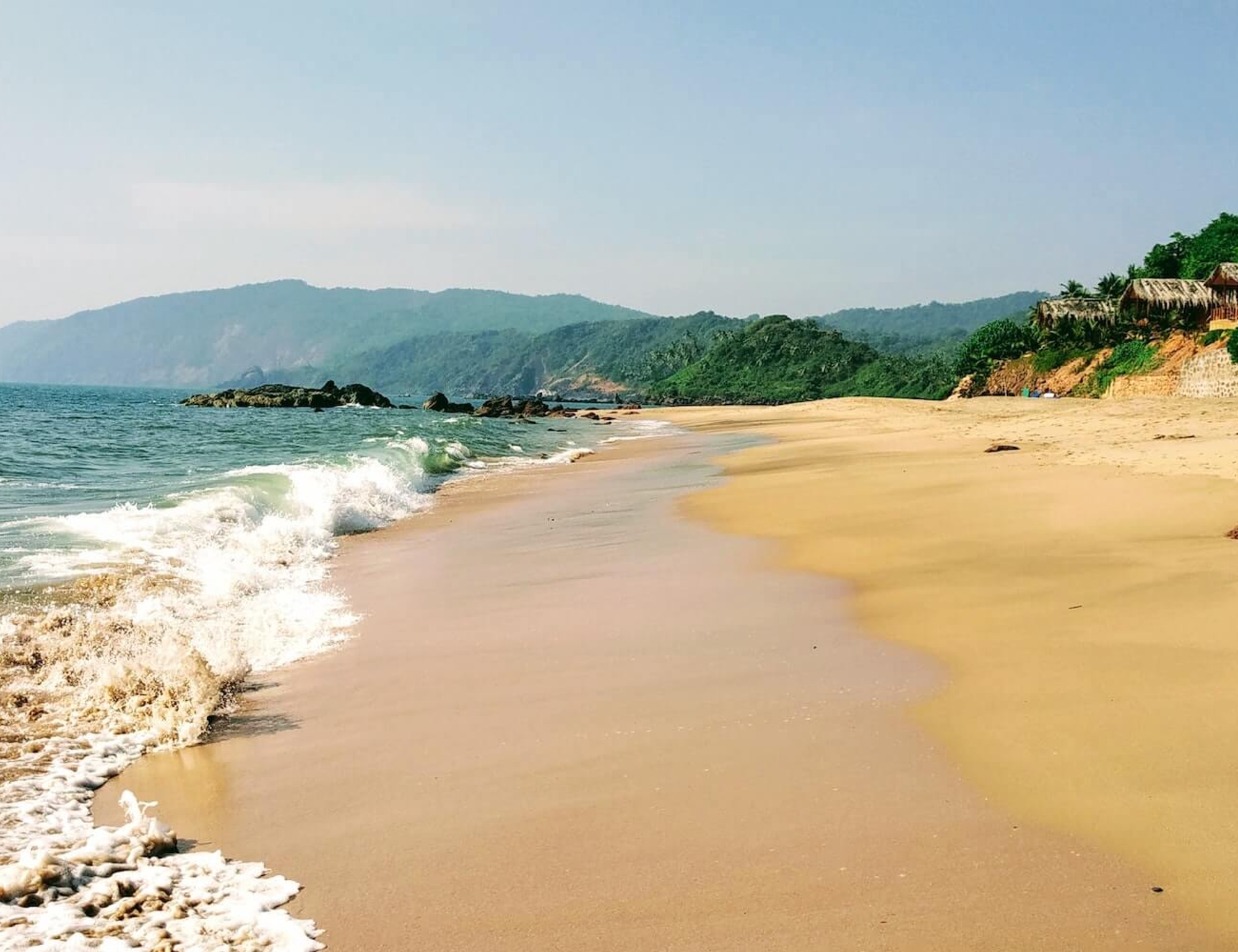 Day 14: Goa
For a leisurely final morning in Goa, consider taking a stroll along the beach.
Meals:
B
Ready to plan your adventure? Download a print-ready detailed itinerary.
Map
Dates and Prices
Members get an estimated 10% off on this trip.
---
$50/yearLearn more
---
Couldn't find a trip with convenient dates?
Open your date as a join-in tour or customize further as a private one.
---
Essential Info
Inclusions
LODGING
All hotels as mentioned in the tour details or similar (subject to availability).
trip leader
Expert Trip Leader(s) who look after your every need and add meaning to your vacation.
bike
Immaculately maintained bike with helmet, suited to a terrain.
shuttle
A Van support follows the group of riders and carries all belongings.
meals
Meals as per itinerary. Guests are given the opportunity to dine on their own so that they discover a location independently.
refreshments
Refreshments and mineral water while cycling.
entrance
Entrance fees to most of the monuments and temples.
E-bikes
E-bikes are available on this trip at a surcharge. Please send a note to your tour consultant to book one.
Exclusions
Airport pickup and drop
We recommend to book direclty from airport or hotel.
meals
Some meals may not be included. Please check your itinerary.
Beverages
Beverages such as alcohol, tea, coffee, juice at a hotel or restaurant.
Bikes
When you have a road and the thrill of a journey ahead of you, it's imperative to have a good bike to enjoy it. Our fleet majorly consist of the below bikes as a part of this tour. However, sometimes due to height or availability constraints, we may provide a different but similar quality bike.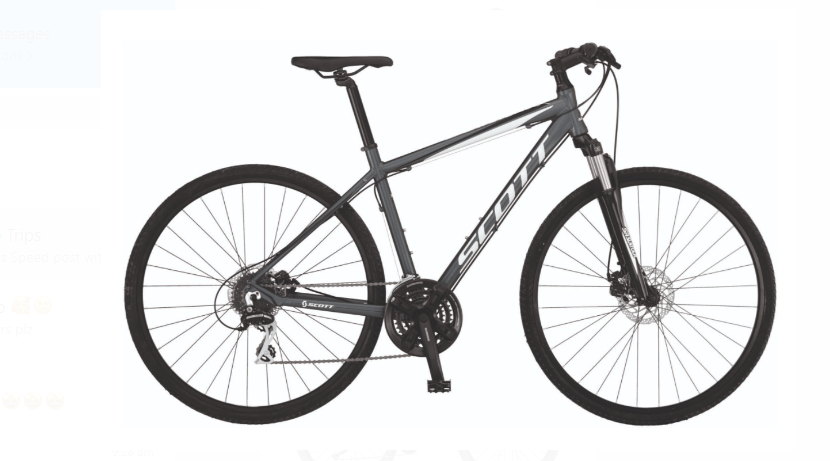 hybrid
Included in your trip price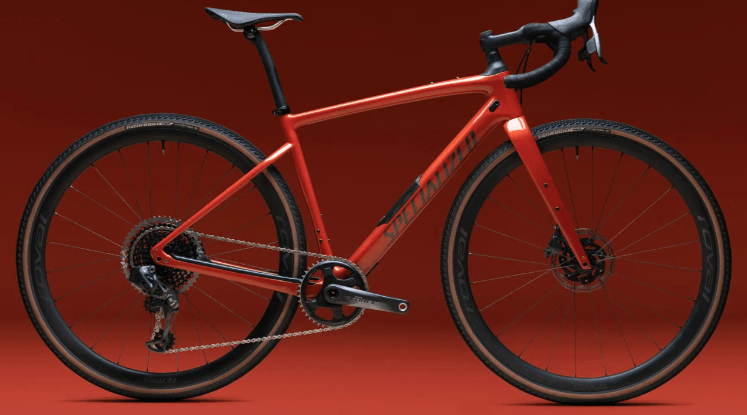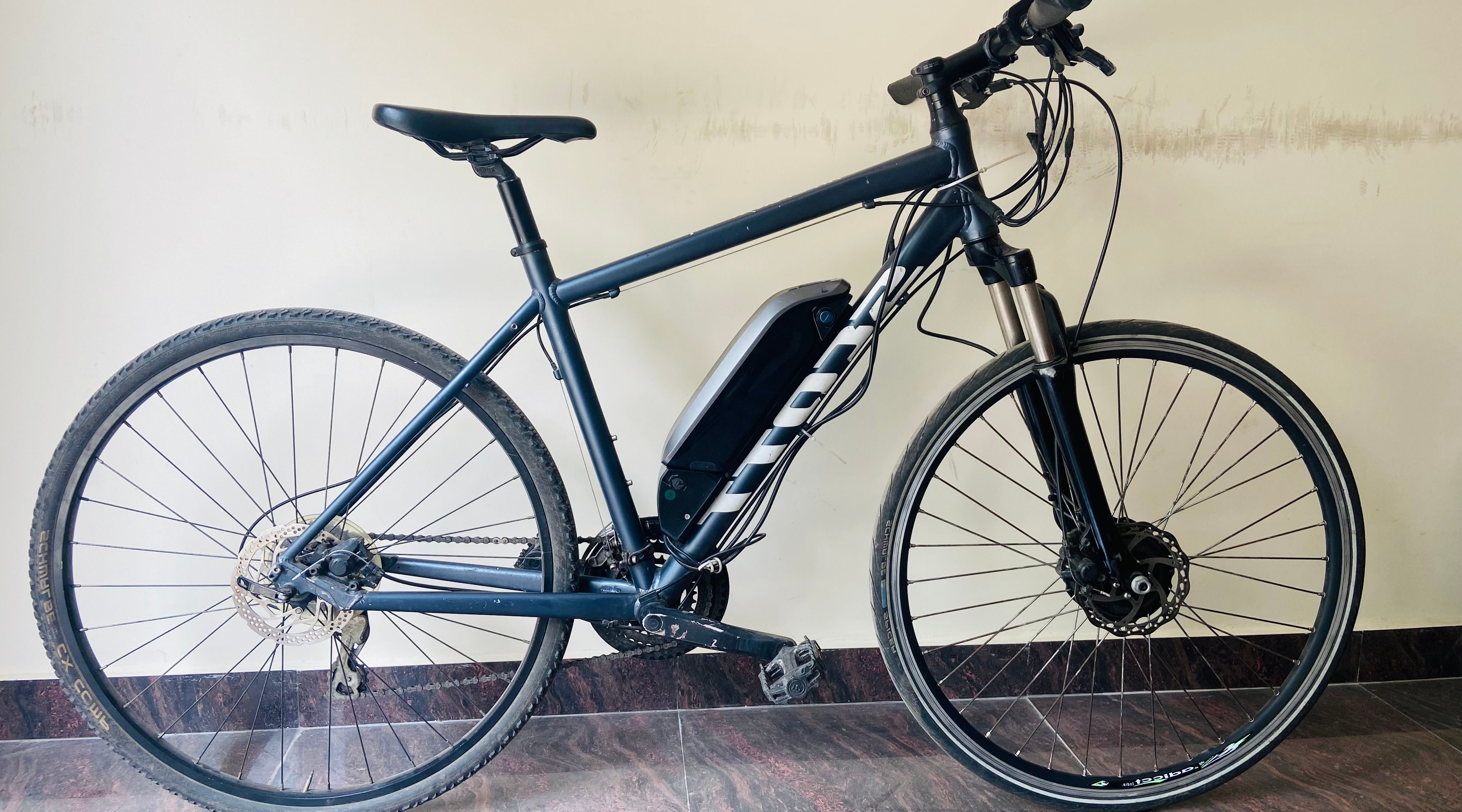 Visa
All foreign nationals entering India are required to possess a valid international travel document in the form of a national passport with a valid visa obtained from an Indian Mission or Post abroad. E-Visa has been made available by the Government of India to citizens of certain countries, including the United States of America. Details of the scheme are available on the dedicated website created for this purpose: e-Visa
e-Visa has 5 sub-categories viz. e-Tourist Visa (for 30 days/01 year/ 05 years), For e-Tourist and e-Business visa, Applicants may apply online minimum 4 days in advance of the date of arrival. Recent front-facing photographs with white backgrounds and photo pages of passports containing personal details like name, date of birth, nationality, expiry date etc, are to be uploaded mandatorily by the applicant. Additionally, one more document depending upon the e-Visa type would also be required to be uploaded. The application is liable to be rejected if the uploaded documents and photograph are not clear / as per specification.
Reviews from our friends
Stephen Broadbery from UK
5.0
Brilliant, brilliant, brilliant
Brilliant, brilliant, brilliant. Been with this group before, to Rajasthan, and here in Karnataka everything was laid on for us. The cycling was hard work at times but very rewarding. The accommodation was comfortable and clean. The food was excellent and plenty of it. The guides were very committed and took great care of us. I will definitely be using this company again to explore another part of fascinating India.
I really recommend the firm based on my two trips
This is my second trip with Art of Bicycle and I enjoyed them both immensely, even though they were quite different. The leaders had an informal style which allowed for changes to reflect the wishes of the group, weather, road conditions etc. The leaders were always ready to discuss aspects of local culture, local history etc and that added a lot to the trip. Mechanical problems or a minor accident were dealt with in a caring manner but with a low key approach. I really recommend the firm based on my two trips.
unforgettable
It is unforgettable, we are happy that we have done it, we saw so much, we liked ist, thank you to the guides and the driver.