Japan Bike Tours and Cycling Holidays
Boutique and personalized cycling & e-bike tours in Japan for every journey.
The Best Japan Bicycle Tours
Immerse yourself in the life of Japan on our unique bike tours in Japan. Japan is a country in East Asia made up of 6852 islands strung out like a pearl necklace across the northwest Pacific Ocean. More than three-fourths of Japan is mountainous. As a result, most of its population is concentrated in narrow plains along its coast, with the rugged mountains of the interior remaining thickly forested and restricted for human habitation. This makes cycling tours in Japan an extraordinary journey through pristine, untouched nature.
While spectacular coastlines, rivers, and verdant surroundings provide the perfect setting for a wholesome cycling holiday in Japan, it's the curated routes and onsens that really complement the trip. Expert guides, well-maintained cycles, and a backup vehicle is the backbone of the trip. Once done with the trip, we ensure you that you will fall in love with Japan, especially the delicious Sushi. We beckon you to Japan by bike!...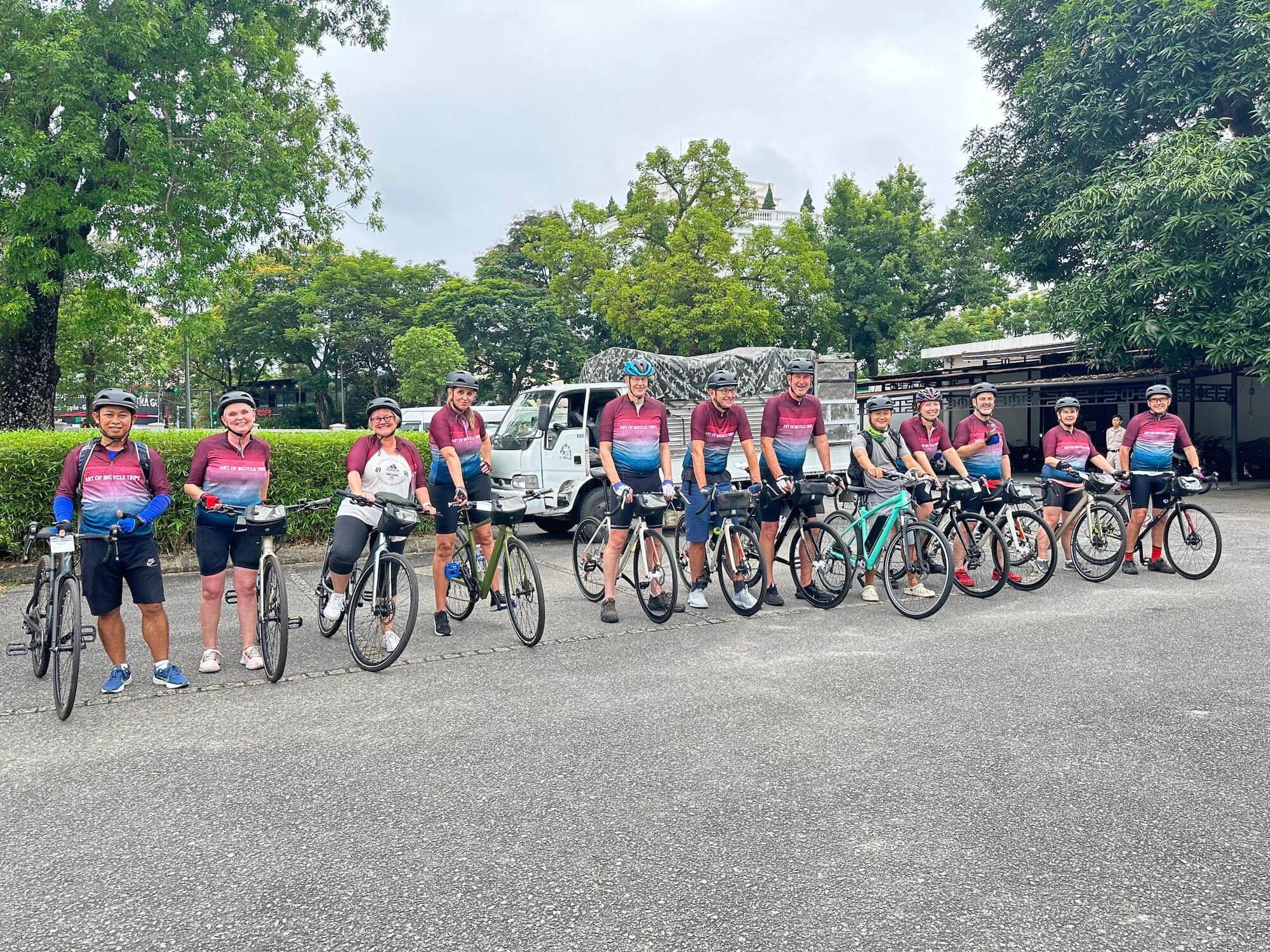 Japan cycling guide
Read our complete guide to cycling in Japan.
Reviews from our friends
Well organized, great guides
After having been on a great trip in Rajastan with Art of Bicycle, we knew they organized excellent trips. So when we heard about the Eastern Hokkaido trip in Japan, we had to go. The trip was wonderful: Well organized, great guides, cozy and often extravagant accommodations with onsens usually on site. Not to mention fabulous Japanese food always provided at lodgings. The terrain was varied. We saw wildlife and we stopped to see other sights along the way ( Ainu museum, hatchery , etc) We will look forward to another Art of Bicycle trip In the future!
Great company!
Great company using local guides dedicated to bicycle trips in more remote areas of the world. They chose a challenging but doable route with comfortable guest houses along the way. Bikes were in excellent condition and tuned up daily. Liked the sag wagon so I could jump in when it was raining or when I was done for the day.