Eastern Hokkaido Lakes & Coast Bike Tour
---
Overview
There's a lot more to Japan than just cherry blossoms, pagodas, and picture-postcard views of Mount Fuji towering over metropolitan Tokyo. This Japan cycling tour takes you far away from the trodden path of tourist traps and into the untouched wilderness of Hokkaido, Japan's northernmost island.
Situated along the border with Russia, Hokkaido is home to virgin Taiga forests, snow-covered volcanoes, caldera lakes formed due to volcanic eruptions, and a beautiful coastline along the northern Pacific Ocean.
The tour goes in a loop through natural forests and wetlands in the Kushiro Shitsugen and Akan–Mashu national parks, starting from Kushiro Marshland — famed for its cool summer and mist on Hokkaido's eastern coast — before heading into Hokkaido's wilderness, taking riders past thickly forested mountains, picturesque caldera lakes, rugged volcanic lakes, hot springs, quaint fishing villages, and ending in Kushiro again.
Avg. dist. cycled
60km/37mi
Highlights
Off-beat Hokkaido's eastern frontier
Discover the diverse terrain of Eastern Hokkaido, ranging from volcanic landscapes to expansive wetlands.
Brief Itinerary
Accommodation
These hotels include some of the most prestigious ones. Heritage properties, art décor contemporary places or chic boutique stays that are a notch above the rest is a part of this list.
Hotel Taito
A quality place to stay. The rooms are large and clean, the meals are excellent, and the staff is extremely helpful and friendly. The onsen is one of the best, with both large inside and outside baths.
Detailed Itinerary
Day 1: Tsurui
We meet at the Kushiro airport, to start our cycling holiday. Kushiro is famous as the home of the Red-crowned crane, one of the rarest species of crane in the world. We take a shuttle and drive 30 km out of town to a small dairy and farming village called Tsurui.
The word Tsurui in Japanese means "there are cranes". And guess what we'll be keeping our eyes peeled for during our stay here?
You guessed it right - the magnificent Red-crowned crane. Called Tancho in Japanese, the Red-crowned crane is recognized as a natural treasure in Japan, and there are few better places to observe it in its natural habitat than Tsurui.
While in Tsurui, we stay at a pleasant hotel that has natural hot springs, called onsen in Japanese, on its grounds. Once you've relaxed after soaking in the rejuvenating waters of the onsen, we meet for a bike fit and a tour briefing. We have dinner together to say Kanpai! to the start of a wonderful adventure. In case you didn't know, Kanpai is Japanese for Cheers.
Travel to the Meeting Point: We will meet at either Kushiro Station or Kushiro Airport (KUH) between 1:00 pm and 2:00 pm on the first day. If you wish to stay in Kushiro the night before, we are more than happy to assist you with booking your pre-tour accommodation. If you are flying into Kushiro Airport (KUH) from Tokyo on the first day, please reserve an early morning flight that arrives at KUH before 12:30 pm, allowing us to pick you up from the airport on the day. An alternative to flying is to travel by train (Japan Railway, abbr. JR), which spans 6 times a day between Sapporo and Kushiro. The cost is 9,990 yen for a reserved seat. Upon booking, please let us know your travel plans to Kushiro, and we will confirm in detail where and what time we will meet on the first day. You can see train timetables in English on the Japan Transit Planner website.
If you plan to arrive a day early, we recommend staying in Kushiro (near Kushiro Airport) for a night. You can hire a taxi from the airport and reach your hotel. La Vista Kushirogawa is one of the accommodations we utilize, but downtown also features Crown Plaza and Hotel WBF, which are popular among foreign travelers. Hotel WBF, in particular, offers more affordable options compared to the other two. For booking, Rakuten Travel serves as Japan's local OTA and its English booking engine is known for being user-friendly.
Our Day 1 is at Tsurui which is about 1hr from the Kushiro Airport. If you intend to stay at Tsurui, the easiest way to get there will be by taxi. The estimated cost is 15,000 yen, and it will take 1 hour from Kushiro Airport to Tsurui.
Meals:
D
Day 2: Kawayu Onsen
This is the first day of our cycling adventure. We get on our bikes and head in a north-easterly direction toward the famous Lake Kussharo. En route, we stop for lunch at a scenic hamlet called Teshikaga. The scenery consists of undulating hills, picture-perfect farms, and quiet backroads.
The day's highlight is Lake Kussharo. A caldero lake formed in a volcanic crater, it is nestled among low, rolling hills and green meadows. Because volcanic gasses are constantly being released into the lake, its water is acidic and supports little vegetation except for a rare species of cicada. Along its banks are located numerous hot springs situated among naturally-heated sands. The Kussharo, which completely freezes over in the winter, is often called the Loch Ness of Japan because of frequent reports of sightings of a lake monster. However, we'll have more interesting things to do for the night than go looking for monsters.
We stay for the night at a Ryokan in Kawayu Onsen.
Source © Komoot
Meals:
B,D
Cycling Distance:
70km/43mi
Day 3: Yoroushi Onsen
We move into the very heart of Hokkaido on this day as we start a gentle ascent toward the spectacular Lake Mashu. Mashu is often called the clearest lake in the world, and after a hard climb of 550m over 15 km, we get to find out why.
Sitting deep inside steep crater walls that rise over 200 m on all sides, Mashu is an endorheic lake, which means no water flows into it and none flows out. The transparency of its water was measured at an impressive 41.6 meters in 1931, whereas its nearest competitor, Lake Baikal in Central Asia was transparent only to a depth of 40.5 meters, giving Mashu the popular label of the clearest lake in the world. On most days, however, the lake is covered in mist and fog.
From the lake, we continue to ride onward through quiet roads surrounded by tall forests of fir and pine. Stopping for the night on the edge of Nakashibetsu, a town known for its dairy farms. This is a good place for spotting the famous Blakiston's Fish Owl, the largest owl species in the world, so keep your eyes and ears open to any calls of To Whit and To Who!
Source © Komoot
Meals:
B,D
Cycling Distance:
60km/37mi
Day 4: Odaito Onsen
We head north from Nakashibetsu today till we reach the Sea of Okhotsk which separates Japan from Russia. Okhotsk is recognized as having some of the richest biological resources in the world.
We bike along the coast, passing by quaint fishermen's villages until we reach Odaito Onsen, our stop for the night. The region is located in Notsuke Peninsula, the longest sandpit in Japan extending for 26 km. More importantly, the region is recognized as a Ramsar Convention site due to the extraordinary biodiversity its wetland ecosystem supports. The unique flora of this region includes the Mongolian Oak, the Sakhalin Fir, and the Japanese Iris.
We spend the night at a quiet lodge run by a fishing family and exchange stories while feasting on sumptuous local delicacies.
Source © Komoot
Meals:
B,D
Cycling Distance:
60km/37mi
Day 5: Nemuro
Having arrived at the sea, we now begin to travel in a southerly direction to start the second leg of our loop.
We start this day's cycling by continuing to skirt the Sea of Okhotsk until we arrive at Lake Furen. Another Ramsar site, the lake is an important bird-watching area. However, our highlight for the day is the town of Nemuro, which is where we also stop for the night.
Nemuro is one of the most important fishing centers in Hokkaido. It also has an important dairy industry. All this can mean only one thing — great food.
Nemuro is known for some of the best Sushi in Japan because of the quality of the fresh fish caught here. A must-try local delicacy is Tonkatsu or deep-fried pork cutlets served with butter-fried rice and demiglace sauce.
The terrain for the day's cycling remains mostly flat.
We stay for the night at a beautiful cottage overlooking Lake Furen.
Source © Komoot
Meals:
B,D
Cycling Distance:
65km/40mi
Day 6: Hamanaka
This is the longest day of biking, albeit one with some of the most beautiful views. We begin cycling this day towards the Kiritappu wetland, known as the wetland of flowers because of the vast variety of flowers that bloom here during the summer, presenting a view of a vast marshland of green grass and colorful flowers.
We continue cycling through undulating terrain to arrive at the hamlet of Hamanaka. Our hotel for the night has views of the Kiritappu wetland behind and the Pacific Ocean out front.
Source © Komoot
Meals:
B,D
Cycling Distance:
95km/60mi
Day 7: Kushiro
This is the last day of cycling on our adventure, and we make sure to make the most of it. We bike through undulating terrain along the Pacific coastline, getting some excellent views of the Pacific from vantage points. We cross lakes, rivers, and hills until we arrive at Akkeshi, a small town situated on the edge of a lake of the same name. Akkeshi is famed all over Japan for its prized oysters that are farmed all year round from Lake Akkeshi.
We have a stopover for lunch at Akkeshi before moving onwards to Konbumori, the terminal point of our cycling adventure. At Konbumori, we load our bikes into the van and take a short drive back into Kushiro, whence we had started.
Stay for the night at a hotel in downtown Kushiro.
Source © Komoot
Meals:
B,D
Cycling Distance:
75km/47mi
Day 8: Kushiro
We meet for breakfast in Kushiro to share tales of a fabulous adventure and say our goodbyes. Or Sayonara, as the Japanese say.
A group drop-off can be arranged on request to the Kushiro airport or the train station.
Meals:
B
Map
Dates and Prices
Note:
Our base pricing is in USD. However, we can also quote in AUD, GBP, CAD, and EUR, and you can pay in the same. Please write us.
Single Supplement
From US $350
E-Bike Upgrade
From US $180
---
Couldn't find a trip with convenient dates?
Open your date as a join-in tour or customize further as private one.
We offer private departures on almost all our itineraries, and for groups of four or more, they cost the same as our standard trips!
---
Essential Info
Inclusions
LODGING
All hotels as mentioned in the tour details or similar (subject to availability).
trip leader
Expert Trip Leader(s) who look after your every need and add meaning to your vacation.
bike
Immaculately maintained bike with helmet, suited to a terrain.
shuttle
A Van support that follows the group of riders and carries all belongings.
meals
Meals as per itinerary. Guests are given the opportunity to dine on their own so that they discover a location independently.
refreshments
Refreshments and mineral water while cycling.
entrance
Entrance fees to most of the monuments and temples.
Bikes
When you have a road and the thrill of a journey ahead of you, it's imperative to have a good bike to enjoy it. Our fleet majorly consist of the below bikes as a part of this tour. However, sometimes due to height or availability constraints, we may provide a different but similar quality bike.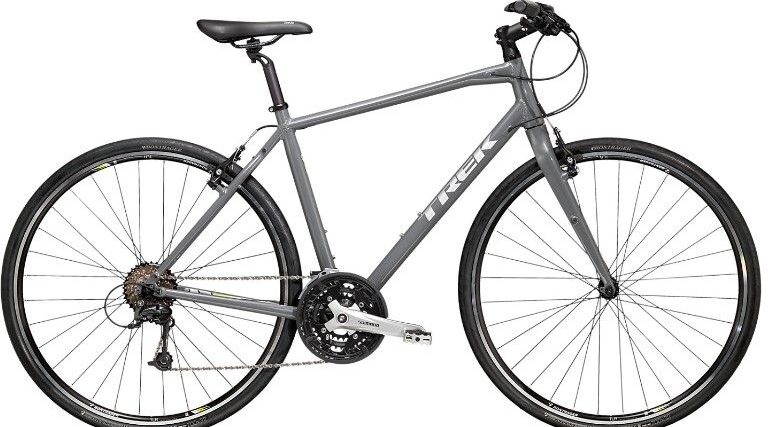 hybrid
Included in your trip price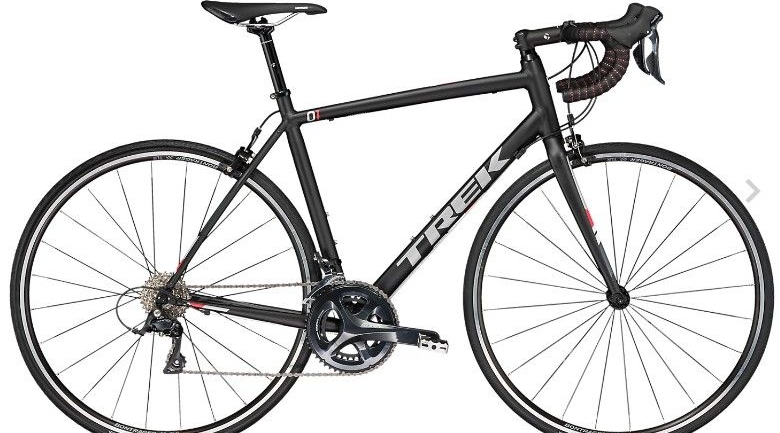 road
Included in your trip price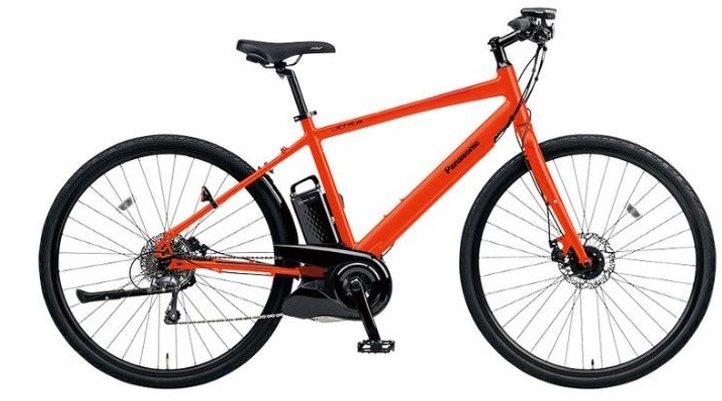 Weather
June to mid-September are the warm months and most suitable for cycling in Eastern Hokkaido. The region we're cycling on this trip is the coolest in Hokkaido and in all of Japan. It is just pleasant for cycling in Hokkaido as elsewhere is quite hot and humid in these summer months in Japan. The cold season lasts for 3.3 months, from December 10 to March 21.
September to October are the typhoon seasons. In Hokkaido we rarely get a typhoon, by the time it reaches the north of Japan, the typhoon has lost its power to a degree that it's no longer a typhoon. Several years ago, a typhoon affected Hokkaido badly in August, it caused flooding in some areas, but an occurrence like that is rare.
From the first week of October, we should expect to have the first snowfall of the season at any time. The average high temperature in Kushiro for October is 17 degrees Celsius, the low being 9. But sometimes unexpected, the early arrival of snow bring the temperature to as low as 3-5 degrees, which will be just too cold to cycle without proper winter gear.
When it is not safe to cycle in case of typhoons or flooding, we will still have to travel in the van to the next inn anyway, and on the way, we'll call into local museums and markets so people can still see and experience the local sites.
In conclusion, from June and up to the first week of October is fine for cycle touring.
Exclusions
Airport pickup and drop
We recommend to book direclty from airport or hotel.
meals
Some meals may not be included. Please check your itinerary.
Beverages
Beverages such as alcohol, tea, coffee, juice at a hotel or restaurant.
Reviews from our friends
Wonderful
Wonderful! The cycling was hard work at times but very rewarding. The accommodation was comfortable and clean. The food was excellent and plenty of it. The guides were very committed and took great care of us. I will definitely be using this company again to explore another part of Asia.
Overall we had a wonderful experience
Overall we had a wonderful experience on our bike tour. It allowed us to see and do things we wouldn't have been able to on our own. There were a few small logistical glitches, but overall the tour was well-organized. Our guide was knowledgeable and friendly. The bikes were in good condition. It will be a while before we go back but if/when we do we'd definitely consider doing another tour with Art of Bicycle Trips.
Wonderful Experience!
Overall we had a wonderful experience on our bike tour in Japan. It allowed us to see and do things we wouldn't have been able to do on our own. Our guide was knowledgeable and friendly. The bikes were in good condition. It will be a while before we go back to Japan but if/when we do we'd definitely consider doing another tour with Art of Bicycle Trips.