Bhutan Bike Tours and Cycling Holidays
Boutique and personalized cycling & e-bike tours in Bhutan for every journey.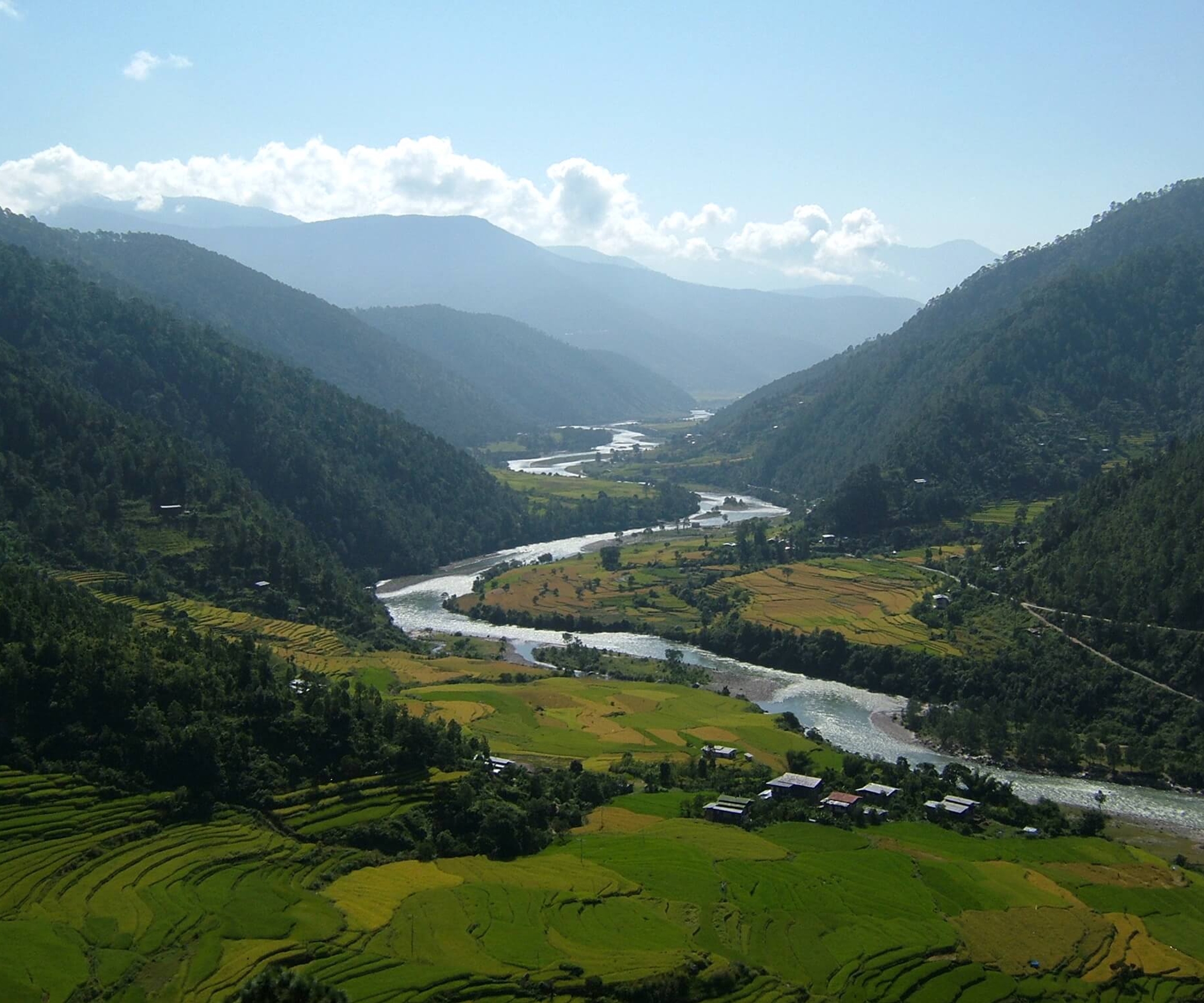 The Best Bhutan Bicycle Tours
Immerse yourself in the life of Bhutan on our unique bike tours in Bhutan. Experience the confluence of cultures from India, Nepal, Tibet, and China and take in views of the mighty Himalayas. With an unmatchable 'blueness' in the sky and wonderfully unique vistas of lofty mountains, monasteries perched on hilltops, and bright windows adorning white-washed 'Dzong-like' houses, Bhutan is nothing short of a topographical wonder! Looking at the surreal landscape around you, you will certainly be gasping from something other than the altitude. Surrender to the warm hospitality and savor your surroundings on an unforgettable cycling tour in Bhutan.
While spectacular mountainscapes and verdant surroundings provide the perfect setting for a wholesome cycling holiday in Bhutan, it's the curated routes and boutique hotels that really complement the trip. Expert guides, well-maintained cycles, and a backup vehicle is the backbone of the trip. Once done with the trip, we ensure you that you wil...
Reviews from our friends
Bhutan is an unspoiled
Best: Bhutan is an unspoiled, peaceful and beautiful destination. Our guide, Nim, and driver (Kalden) were kind, caring, flexible and knowledgeable. They were great company to share this amazing experience with.
The journey was excellent
The cycling was hilly but the journey was excellent. All the additional activities were well organized and tailored to our needs. The food (including vegetarian) was good and the guides were kind and helpful.
This was such a great trip!
This was such a great trip! From the stunning views during the biking sections to the cultural activities, this trip had it all. Mr. Sonam and crew took such great care of us and let us focus on enjoying our visit to Bhutan. We highly recommend Art of Bicycle.