Thailand Bike, Hike, Raft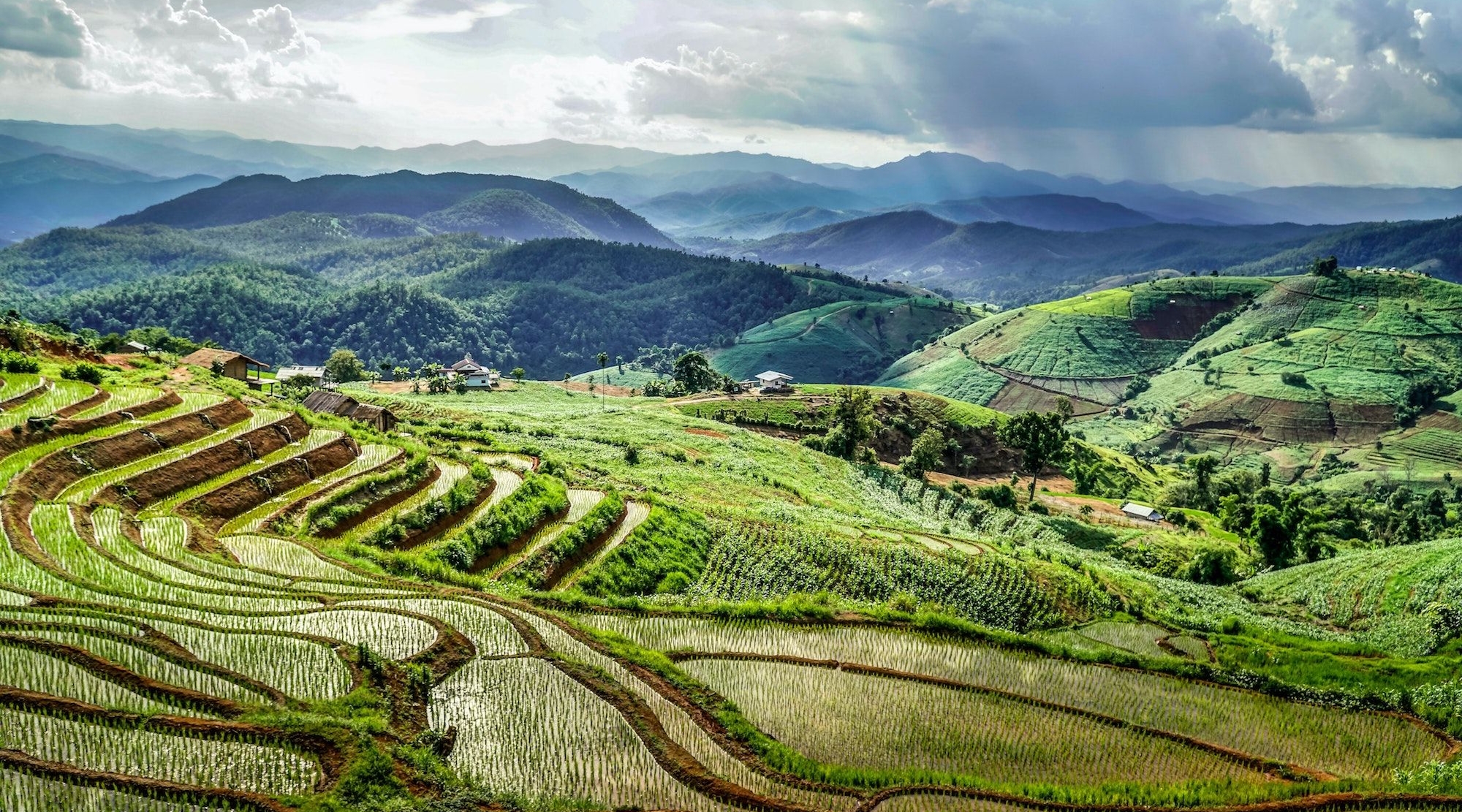 ---
Overview
An undulating route that combines the Golden Triangle with Chiang Mai through a myriad of activities; bike, hike, raft. Amidst lush jungles and limestone mountains pedal your way through bright green hues of paddy, and fruit plantations, and along the meandering Kok river, unfolding one dramatic scenery after another.
Hilltop farming to tea plantations, ancient wats, hill-tribe culture, bamboo huts by the river, and elephants lazily relaxing in the river – this is Thailand at its most authentic best!
Avg. dist. cycled
60km/37mi
Highlights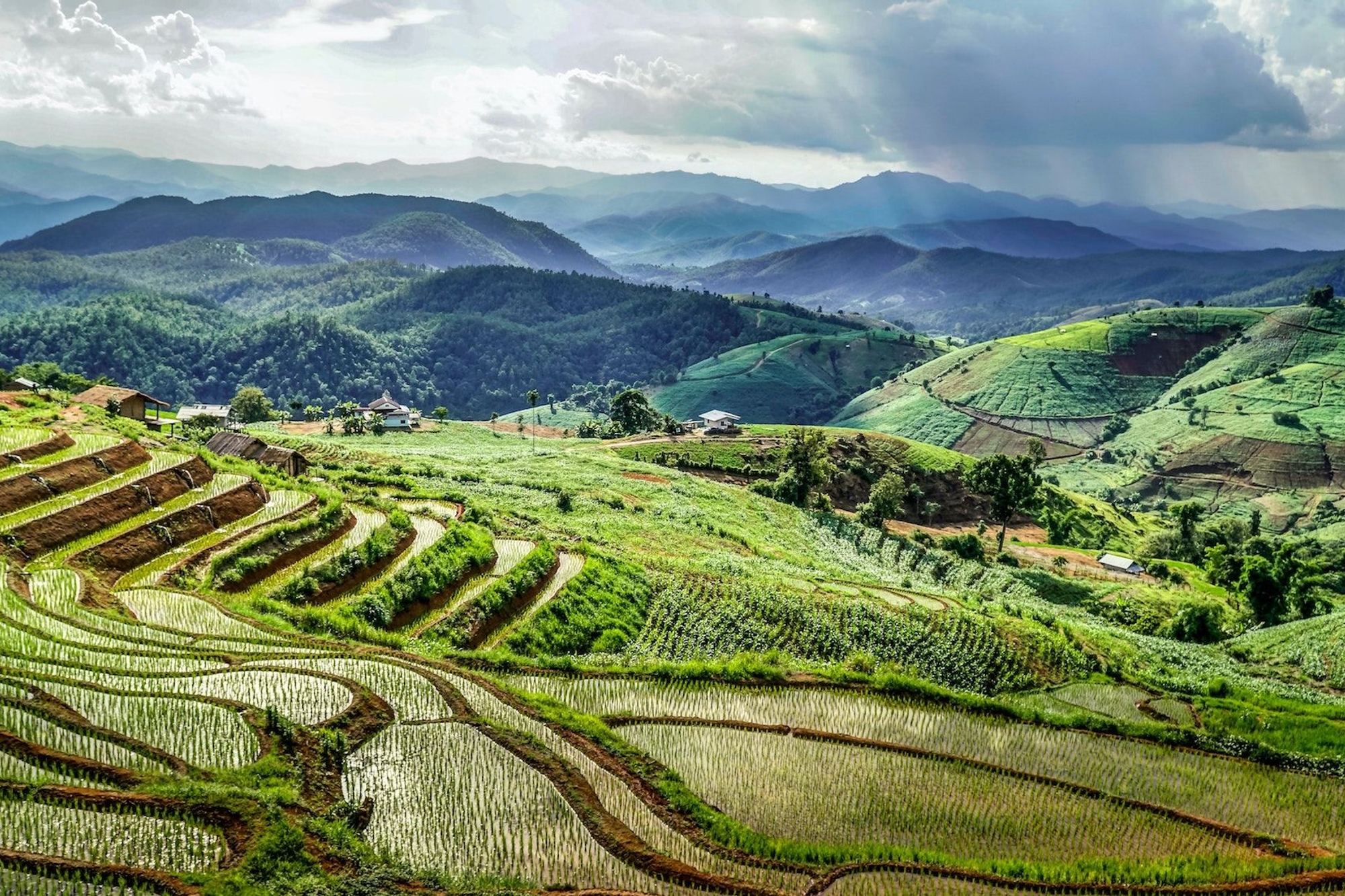 bike, hike, raft
Set out to experience Thailand in myriad ways; bike, hike, raft
Brief Itinerary
| Day | Place | Hotel | Meals | Distance | Activity |
| --- | --- | --- | --- | --- | --- |
| DAY 1 | Chiang Mai | Aksara Heritage | D | | |
| DAY 2 | Mae Taeng | Baan Rai Lanna | B,L,D | 55km/34mi | cycling |
| DAY 3 | Mae Ngat | Mountain Float | B,L,D | | rafting |
| DAY 4 | Phrao | Khum Lanna | B,L,D | 60km/37mi | cycling |
| DAY 5 | Doi Luang | Homestay | B,L,D | | hiking |
| DAY 6 | Phrao | Khum Lanna | B,L,D | | hiking |
| DAY 7 | Phrao | Khum Lanna | B | | |
| DAY 8 | Phayao | Naga Tara Resort | B,L,D | 60km/37mi | cycling |
| DAY 9 | Chiang Kham | Rico Resort | B,L,D | 70km/43mi | cycling |
| DAY 10 | Hike Phu Sang National Park | Laluna | B,L,D | | hiking |
| DAY 11 | Departure | | B | | |
Detailed Itinerary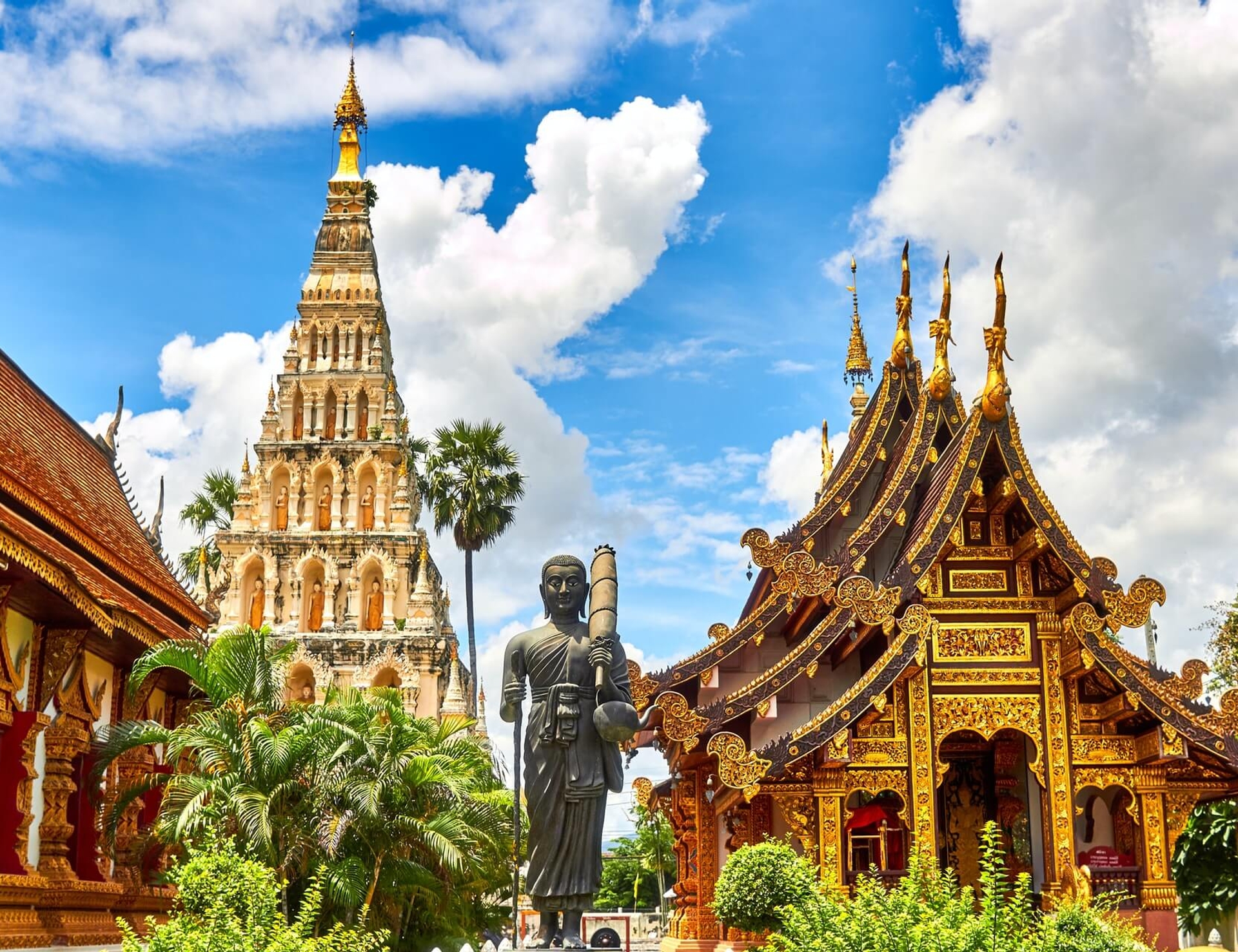 Day 1: Chiang Mai
Our guides meet you at your hotel and then shuttle you to the visitor center of Wiang Khum Kam. After getting fitted to your bike, you will ride through the ruins of Chiang Mai's original locations some 725 years ago. Enjoy lunch at a small cafe before continuing the ride to Baan Tawai a village renowned for its woodworking. Returning to Chiang Mai, you will be treated to a traditional Khantoke dinner with a classical dancing demonstration and northern foods.
Meals:
D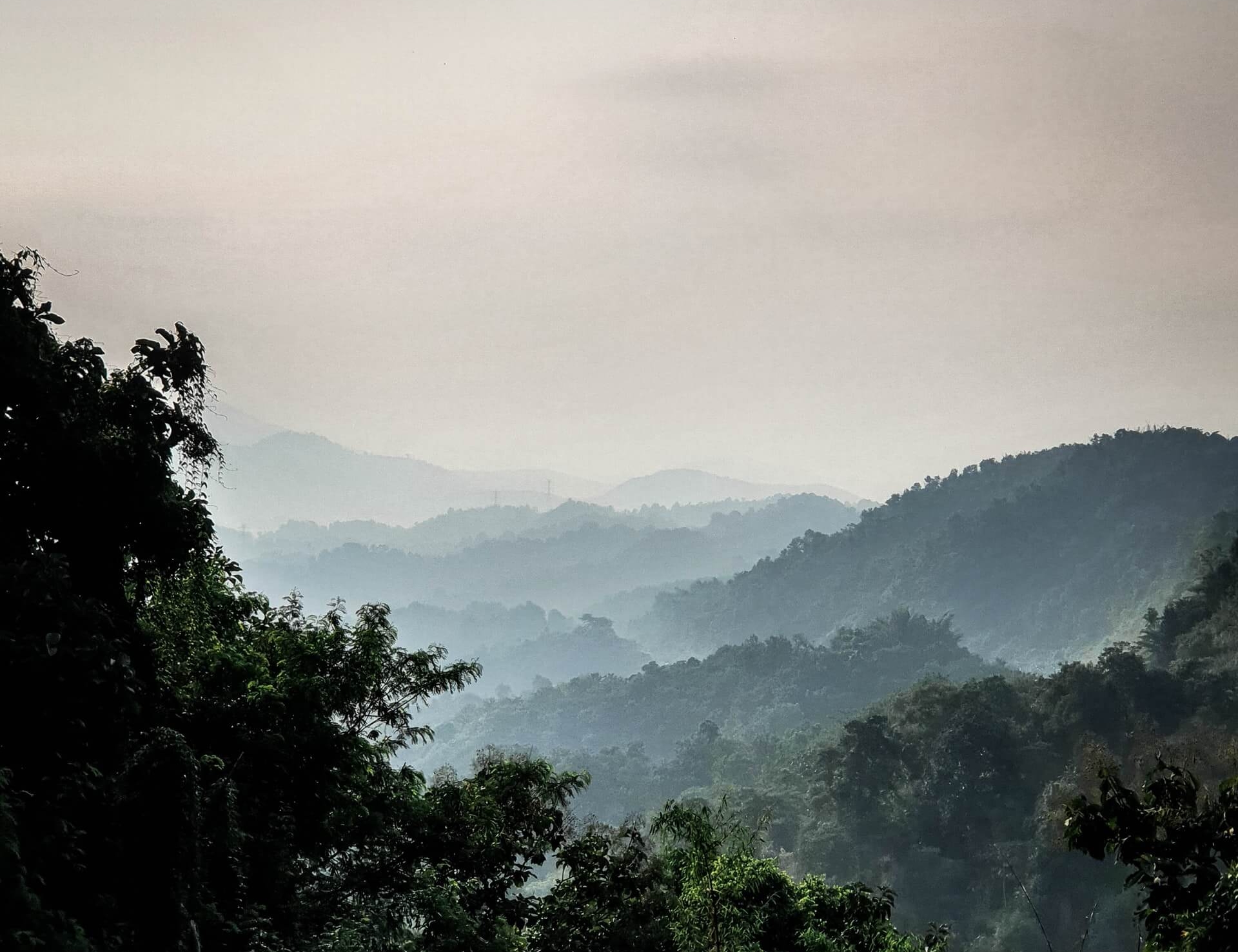 Day 2: Mae Taeng
After breakfast, your guides will lead you out of Chiang Mai, along quiet riverside roads, passing morning markets, school kids walking to school, and out into the countryside. We follow the river north, until lunchtime. The afternoon leg traverses quiet agricultural lands, perhaps emerald green with the latest rice crop, historic temples, and diminutive villages. Our lodge for tonight is tucked away in the forest surrounding Mae Malai.
Meals:
B,L,D
Cycling Distance:
55km/34mi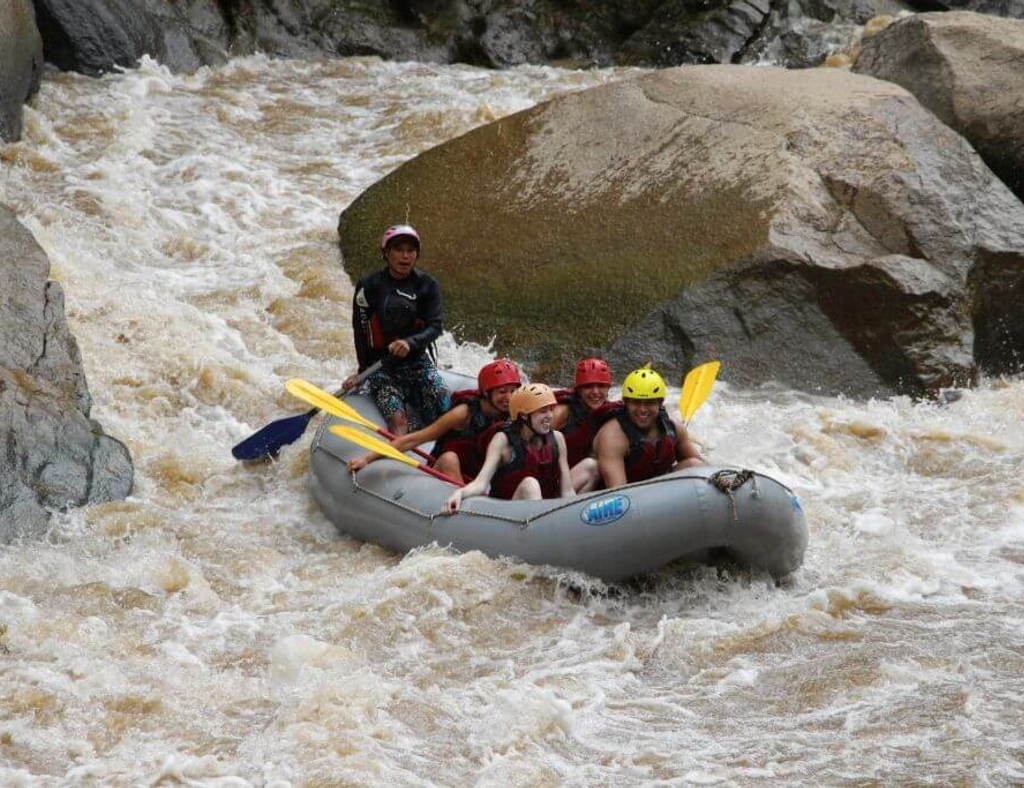 Day 3: Mae Ngat
In the morning we will shuttle a short way up the Mae Taman valley to meet with our rafting guides and get outfitted for an exciting morning of class 3 & 4 whitewater. From the river takeout, you will go by van to the extensive, colorful Wat Ban Den for a stroll through the ornate temple buildings and grounds. You head next to Mae Ngat lake where a long-tail boat whisks you to our floating hotel, with free time for swimming, canoeing, and relaxing.
Meals:
B,L,D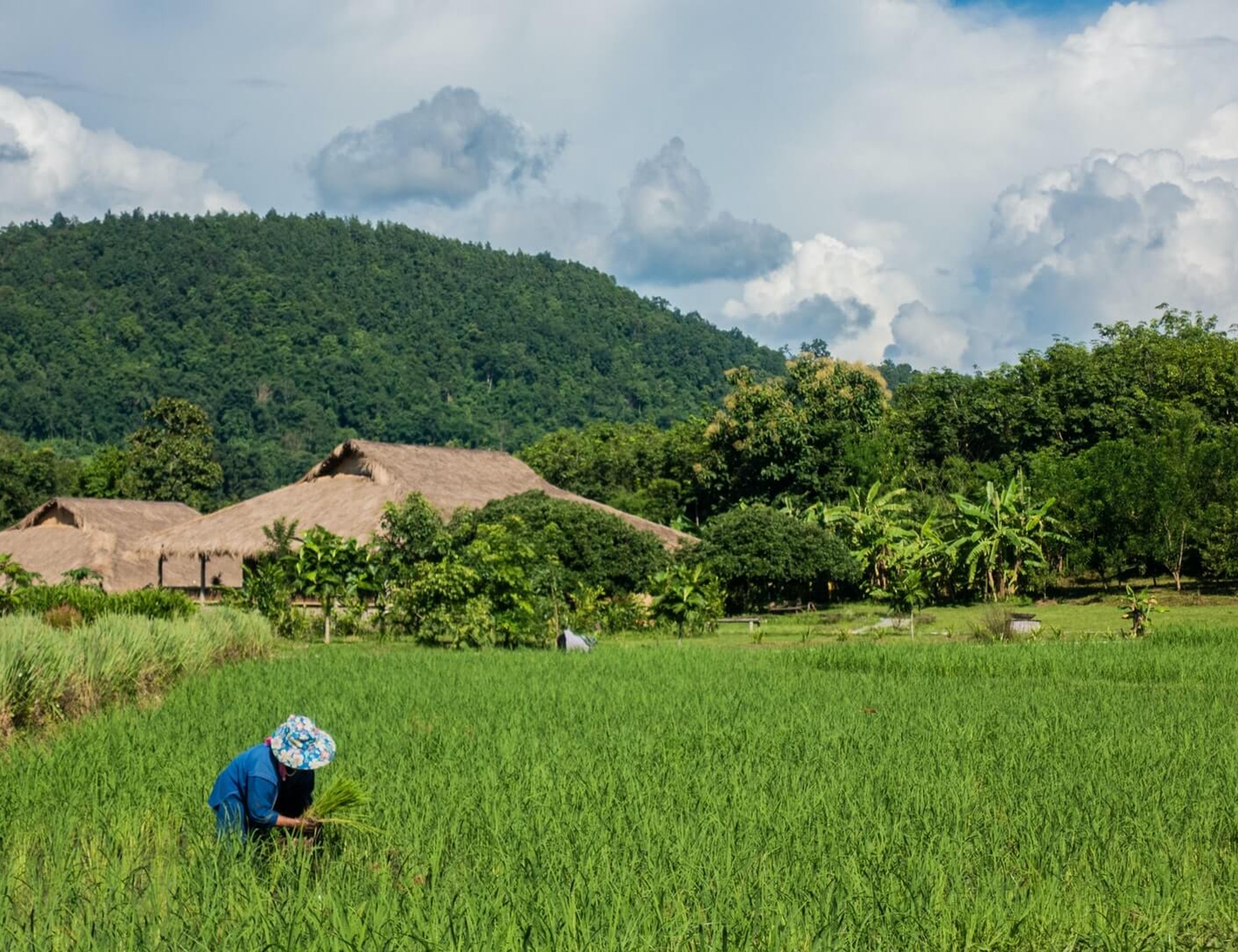 Day 4: Phrao
Returning to the shore after breakfast, the bikes await for a ride along the edge of Sri Lanna National Park, through lush forests and green farmlands, and visit Bua Tong (Sticky Falls) with its limestone "stairs". Upon reaching our overnight stop in Phrao, we will visit Wat Tham Dok Kham (reclining Buddha in a cave ) and perhaps learn a bit about local culture from our hosts. Plant lovers in the group can opt to visit a commercial orchid grower.
Meals:
B,L,D
Cycling Distance:
60km/37mi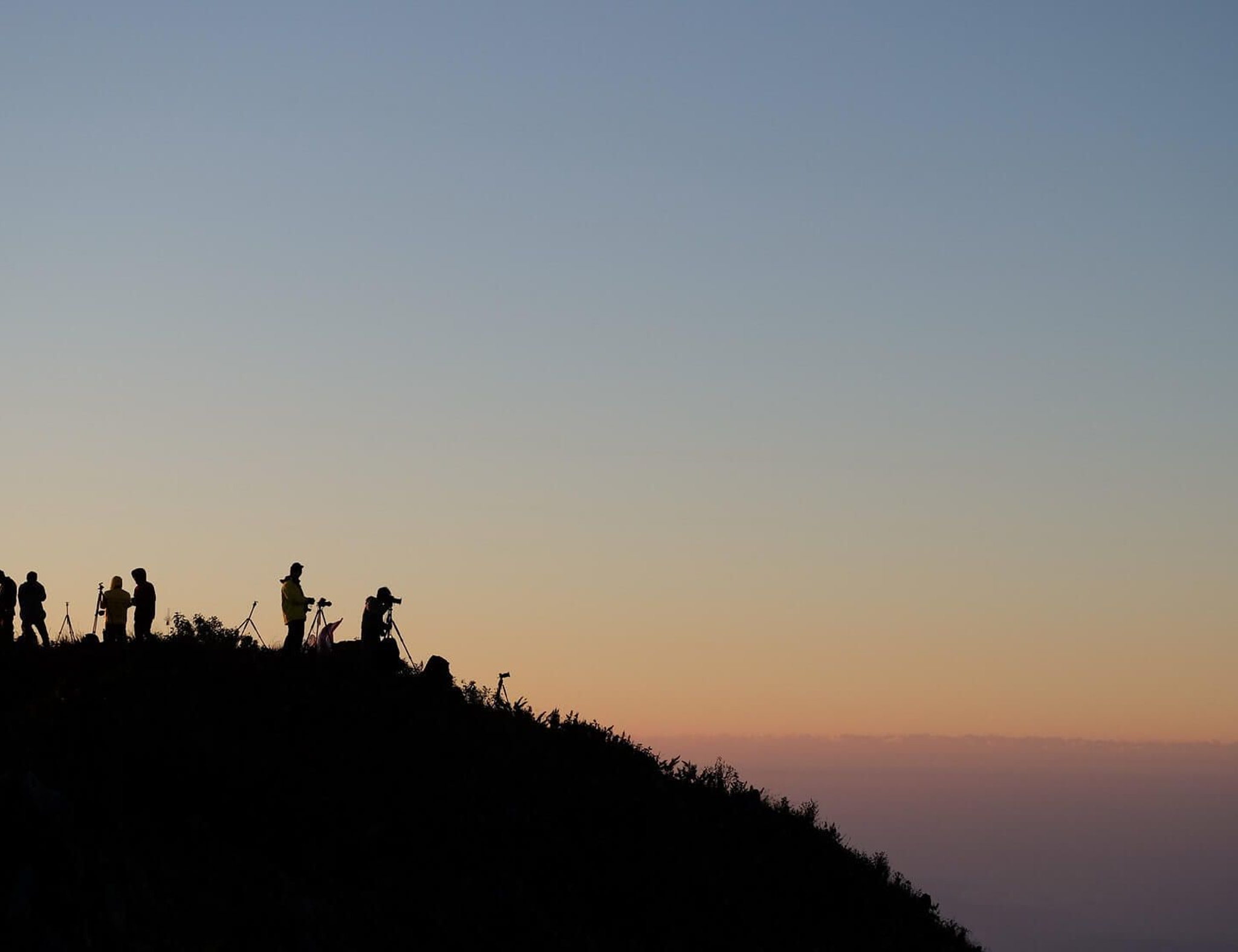 Day 5: Doi Luang
Time to break out the walking shoes, as you depart for an overnight trek along the trails, ridgelines, and through the forests of Doi Luang National Park. This park sees very few tourists, so we will have the trails pretty much to ourselves. Our overnight stop will be in a homestay in one of the mountain villages that still exists within the parklands. Lend a hand with dinner preparation to learn a bit about local foods and cooking.
Meals:
B,L,D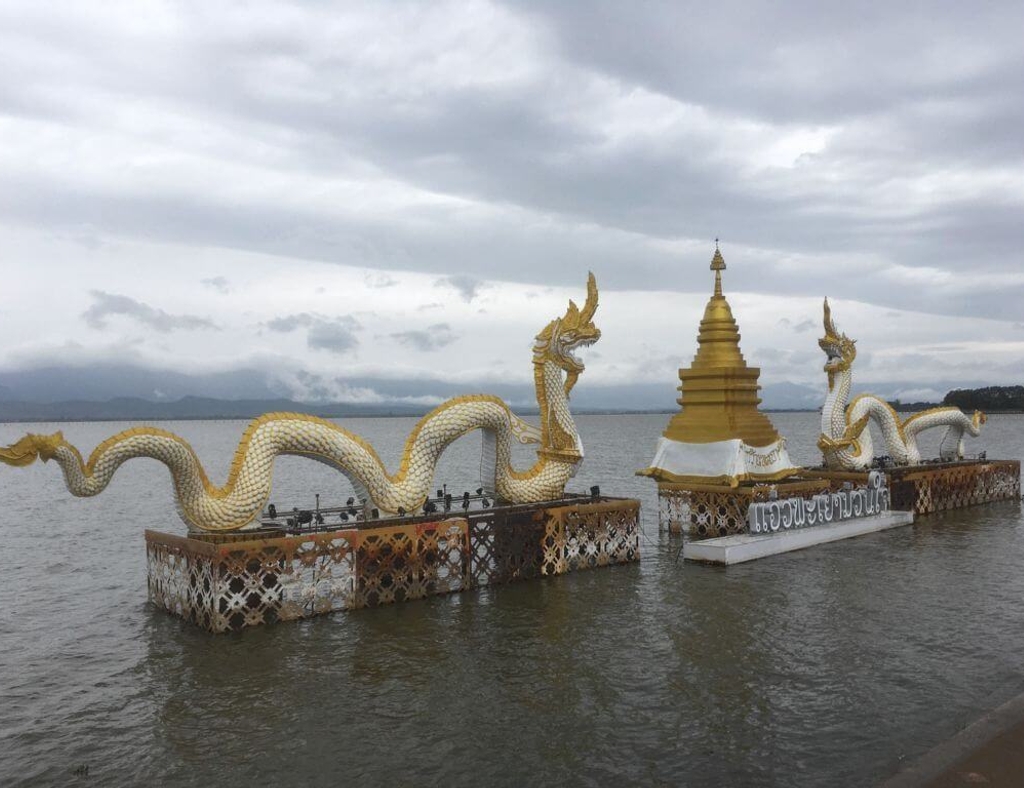 Day 6: Phrao
After finishing the trek, head for Phrao. The overnight stop will be in a Red Lahu Village and we will pass through Lisu villages.
Meals:
B,L,D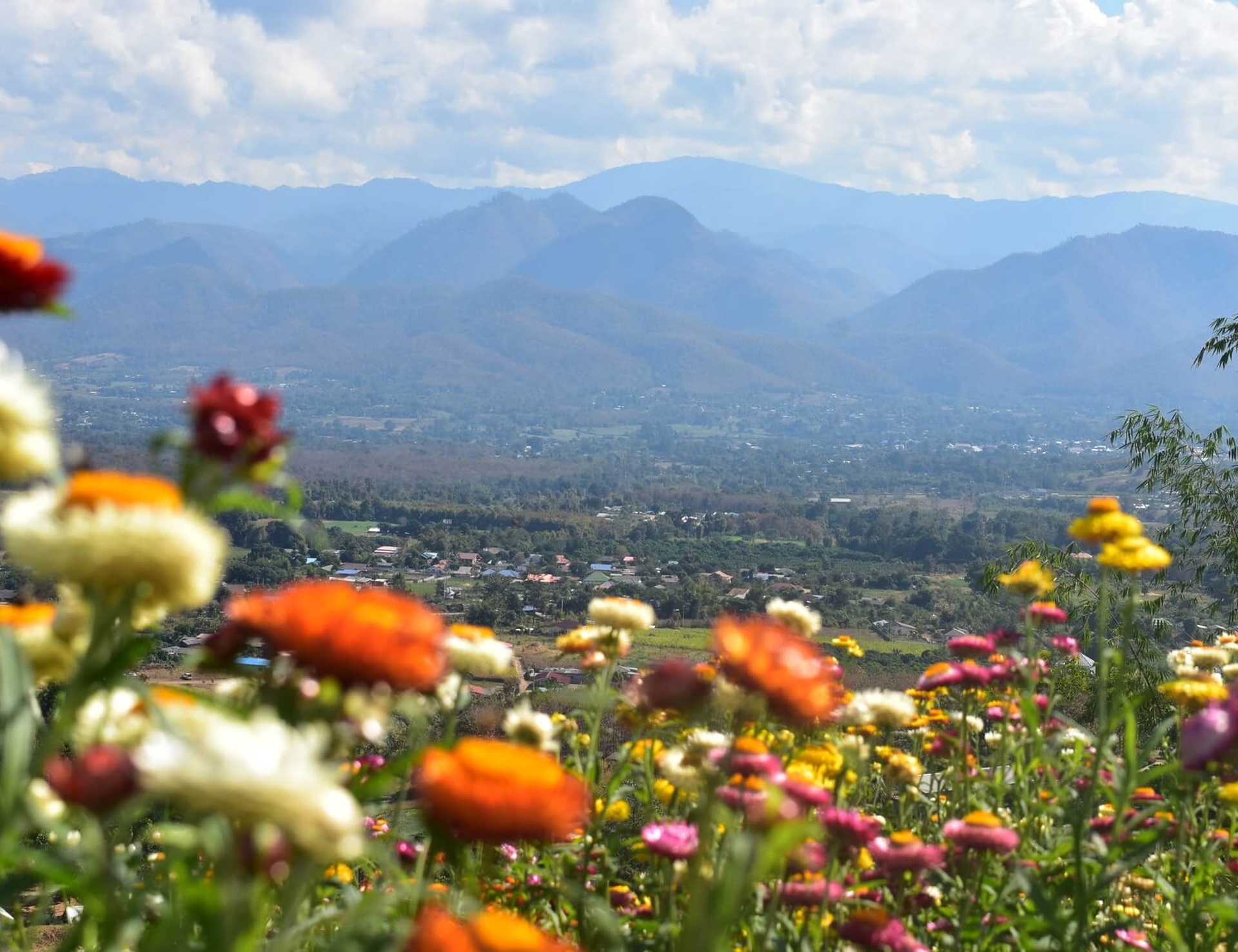 Day 7: Phrao
Today is a rest day. Here you have the options for a cooking class, Thai style vegetable carving, massage or simply in your verandah.
Meals:
B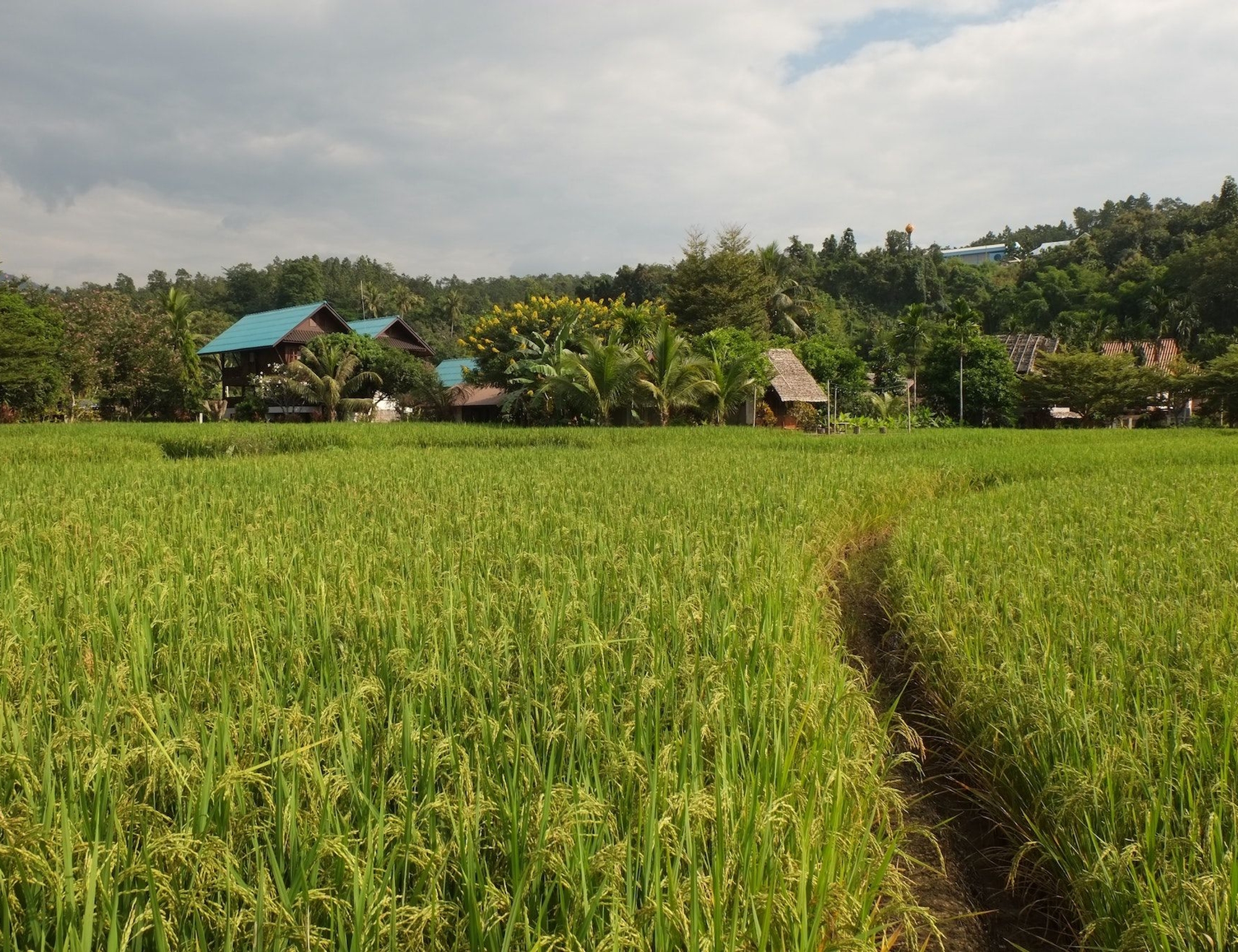 Day 8: Phayao
Today's leg starts with a bit of climbing, as you cycle across the mountain range separating Chiang Mai and Chiang Rai Provinces (1500m ascent over 20kms). Take a break from cycling to visit the Mae Poon Luang Royal Project, which was set up to educate hill tribe villagers about alternate money-making crops to drive out opium poppy growing. After lunch, we bike to Wiang Pa Pao, then shuttle to our hotel on the shores of Phayao Lake.
Meals:
B,L,D
Cycling Distance:
60km/37mi
Day 9: Chiang Kham
Our last day of cycling is through flat rural landscapes in areas that see few tourists. You will explore small villages, and colorful wats (temple compounds)en route to Chiang Kham home to Wat Namtaam, a huge Burmese-style teakwood temple. Discover more about the ethnic Tai people who inhabit the region at the Tai Lue Cultural Museum.
Meals:
B,L,D
Cycling Distance:
70km/43mi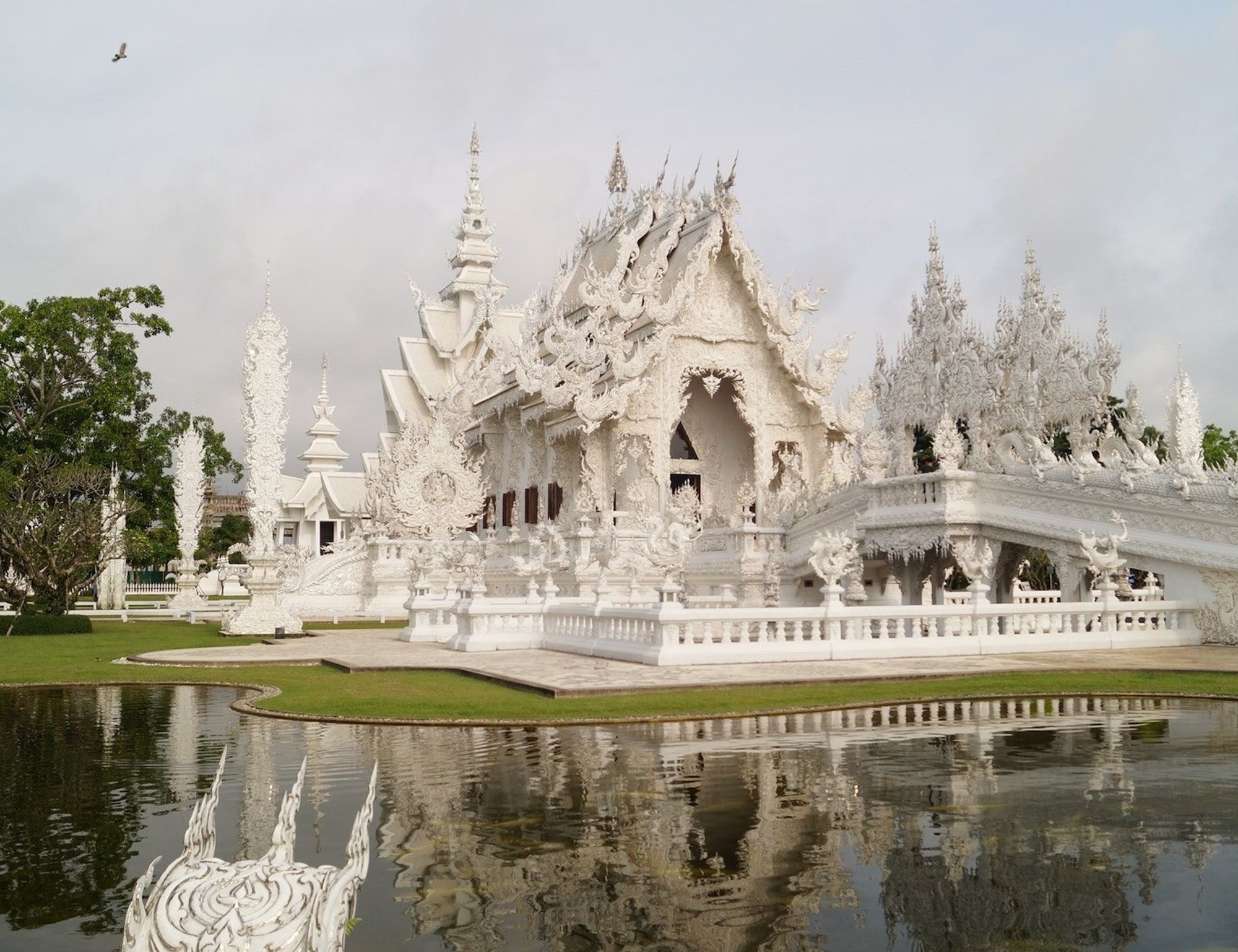 Day 10: Hike Phu Sang National Park
After breakfast, we will shuttle over to Phu Sang National Park, for a day hike to visit its unique hot spring-fed waterfall. After which we will head to Chiang Rai, to explore a couple of rather unique Wats, Wat Rong Kung, better known as the White Temple, and Wat Rong Suea Ten, the Blue Temple. Celebrate the end of a great adventure at your guide's favorite restaurant, Thong Tueng.
Meals:
B,L,D
Day 11: Departure
Extend your stay here or travel further as per your onwards plans.
Meals:
B
Map
Dates and Prices
Note:
Our base pricing is in USD. However, we can also quote in AUD, GBP, CAD, and EUR, and you can pay in the same. Please write us.
---
Couldn't find a trip with convenient dates?
Open your date as a join-in tour or customize further as private one.
We offer private departures on almost all our itineraries, and for groups of four or more, they cost the same as our standard trips!
---
Essential Info
Inclusions
LODGING
All hotels as mentioned in the tour details or similar (subject to availability).
trip leader
Expert Trip Leader(s) who look after your every need and add meaning to your vacation.
shuttle
A Van support follows the group of riders and carries all belongings.
meals
Meals as per itinerary. Guests are given the opportunity to dine on their own so that they discover a location independently.
refreshments
Refreshments and mineral water while cycling.
entrance
Entrance fees to most of the monuments and temples.
Exclusions
Airport pickup and drop
We recommend to book direclty from airport or hotel.
meals
Some meals may not be included. Please check your itinerary.
Beverages
Beverages such as alcohol, tea, coffee, juice at a hotel or restaurant.
Bikes
When you have a road and the thrill of a journey ahead of you, it's imperative to have a good bike to enjoy it. Our fleet majorly consist of the below bikes as a part of this tour. However, sometimes due to height or availability constraints, we may provide a different but similar quality bike.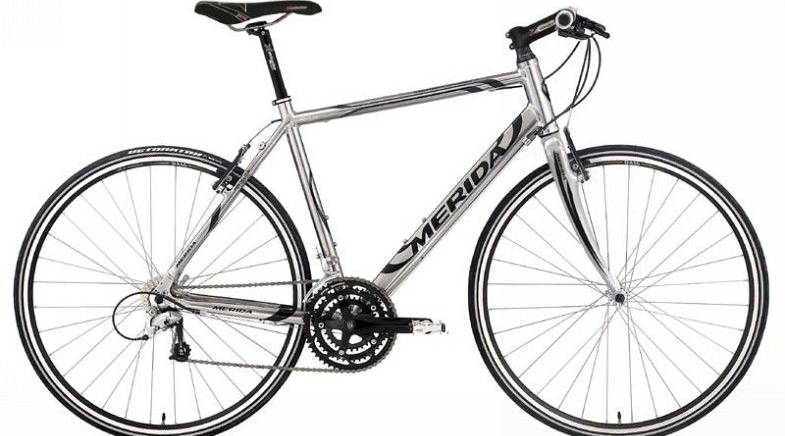 hybrid
Included in your trip price
Weather
The northern highlands in which Chiang Rai and Chiang Mai are located have a cooler climate than the rest of Thailand. The cycle tour season here consequently runs from October to March. During the months of December and January, night-time temperatures may dip below the freezing point in some parts.
The best time of year is winter (November through February). It is the dry season and temperatures are cooler. The north normally has no rain. Temperatures in the north are in the mid to upper 20s.
March through May is quite hot in the north (the upper 30s and low 40s) and probably a good time to avoid trips north of Bangkok.
June through October is the rainy season (or green season as the hotels like to call it). In the north, rains peak in August and are winding down in early October. Rain tends to be short but heavy tropical downpours, then clearing out, usually happening in the afternoon or evening, so cycling tours are still possible, however, it's good to avoid hiking during during this time.
Visa
As a tourist-friendly country, Thailand has a visa exemption rule under which tourists from over 64 listed countries are allowed to enter Thailand without a visa, provided they fulfill the following conditions:
They must enter Thailand through an international airport.
They must have arrived in Thailand strictly for the purposes of tourism.
They must possess, at the time of arrival, a return ticket for no later than 30 days from the date of entry.
They must have funds equal to a minimum of 10,000 THB per person at the time of entry.
Tourist visas may be valid for 15 to 30 days and need to be renewed if you wish to extend your stay. Longer visas of up to 90 days are issued to foreigners who wish to enter Thailand for business, study, or other special purposes.
Here is an excellent resource on Thailand visas that may be worthy to look at.