Northern Thailand & Laos: Chiang Mai to Luang Prabang Bike Tour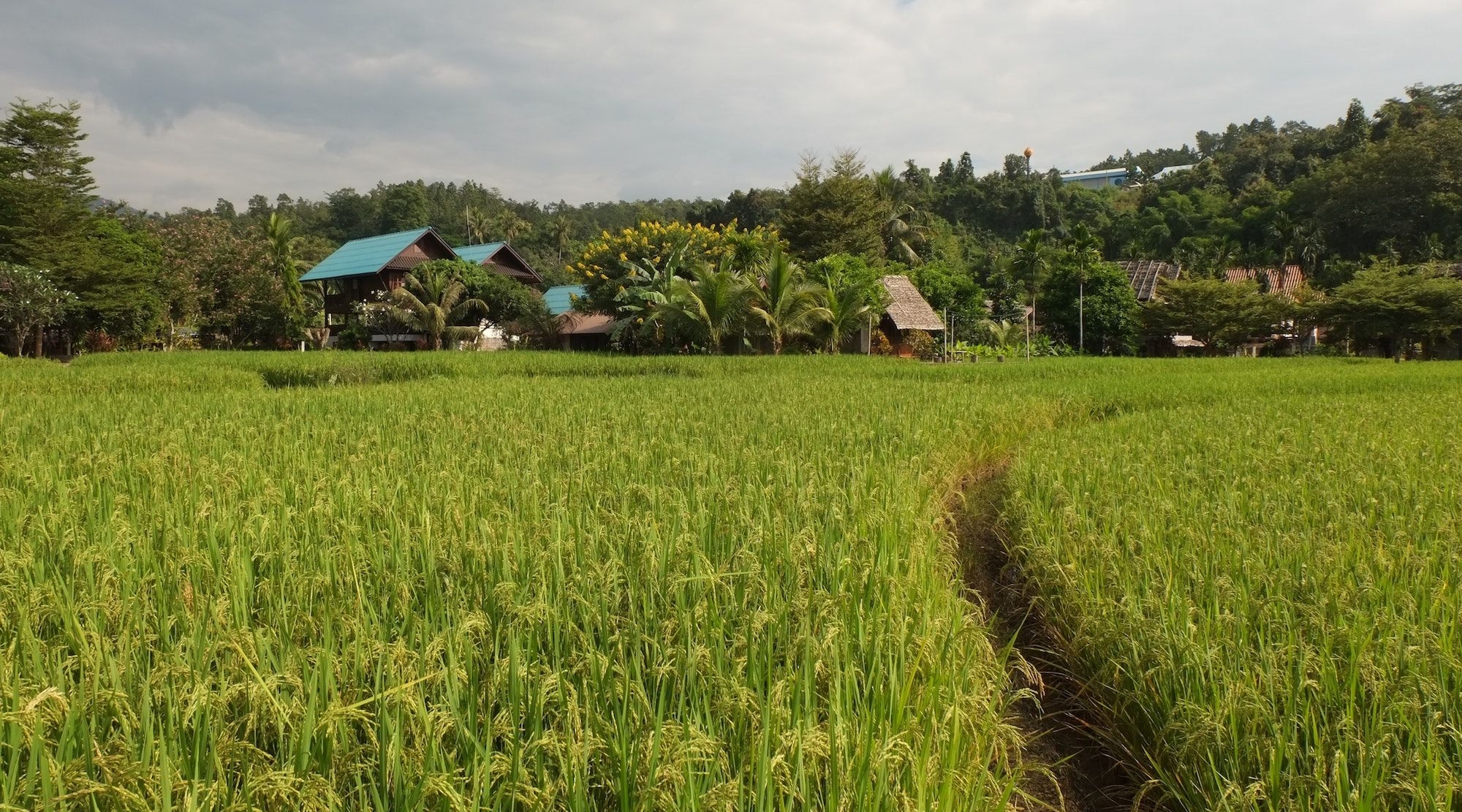 Overview
This trip takes us through the deep interior side of Northern Thailand and Laos, home to mountains covered with lush tropical forests. We ride through the verdant topography of Thailand and Laos, the exquisite Buddhist wats, the nose-dripping spicy food to die for, and lush paddy gently swaying in the breeze as we pedal along to the next destination across mountains, through deep valleys and riversides, full of local surprises. The terrain largely remains undulating, skirting along the beautiful rivers viz. Kok, Mekong, Nam Ou, and Nam Pak.
Start
Chiang Mai | 13:00hrs
Avg. dist. cycled
50km or 30mi
Highlights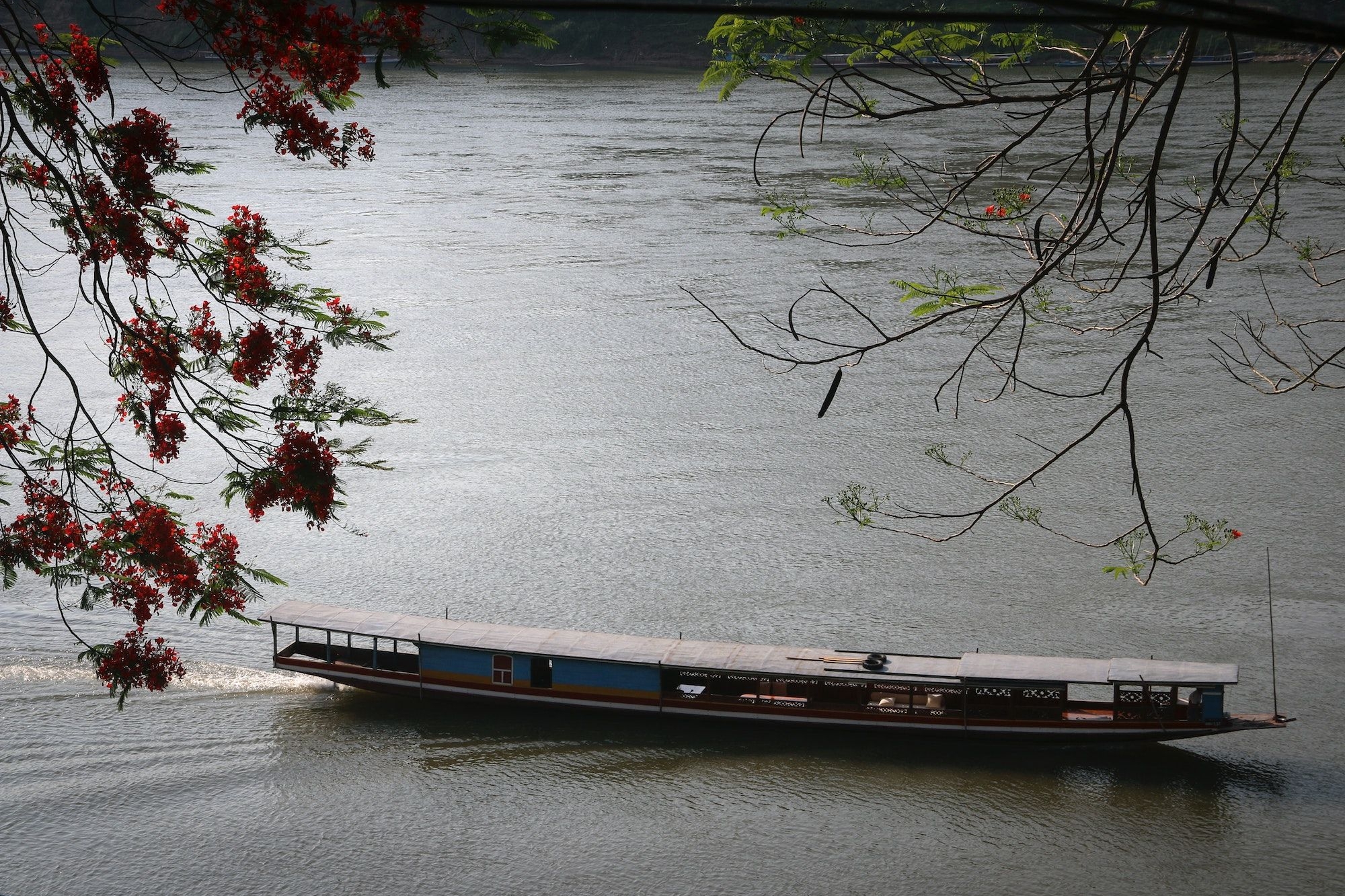 spellbinding rivers
The Rivers that we touch along this ride are special in their own way. Entire communities depend on them for a living. These arterial streams are a great way to know the destination better; whether you ride along them, or in tail boat in its waters.
Brief Itinerary
| Day | Place | Hotel | Meals | Distance | Activity |
| --- | --- | --- | --- | --- | --- |
| DAY 1 | Chiang Mai | Aksara Heritage | D | | |
| DAY 2 | Wat Ban Den | Le Cocotier | B,L,D | 65km / 40mi | cycling |
| DAY 3 | Chiang Dao | Chiang Kham Luang | B,L,D | 60km / 36mi | cycling |
| DAY 4 | Tha Ton | Maekok Village Resort | B,L,D | 60km / 42mi | cycling |
| DAY 5 | Mae Chan | Kornwat Garden Resort | B,L,D | 45km / 27mi | cycling |
| DAY 6 | Chiang Saen | Siam Triangle Hotel | B,L,D | 60km / 36mi | cycling |
| DAY 7 | Chiang Khong | Chiangkhong Teak Garden Riverfront | B,L,D | 65km / 39mi | cycling |
| DAY 8 | Boat to Pakbeng | Sanctuary Pakbeng Lodge | B,L,D | | |
| DAY 9 | Oudomxay | Nam Kat Yorla | B,L,D | 80km / 48mi | cycling |
| DAY 10 | Muang Khua | New Chaleunsouk | B,L,D | 70km / 42mi | cycling |
| DAY 11 | Boat to Nong Khiaw | Mandala Ou | B,L,D | | |
| DAY 12 | Luang Prabang | The Sanctuary Hotel | B,L | 70km / 42mi | cycling |
| DAY 13 | Luang Prabang | The Sanctuary Hotel | B,L,D | 30km / 18mi | cycling |
| DAY 14 | Luang Prabang | | B | | |
Detailed Itinerary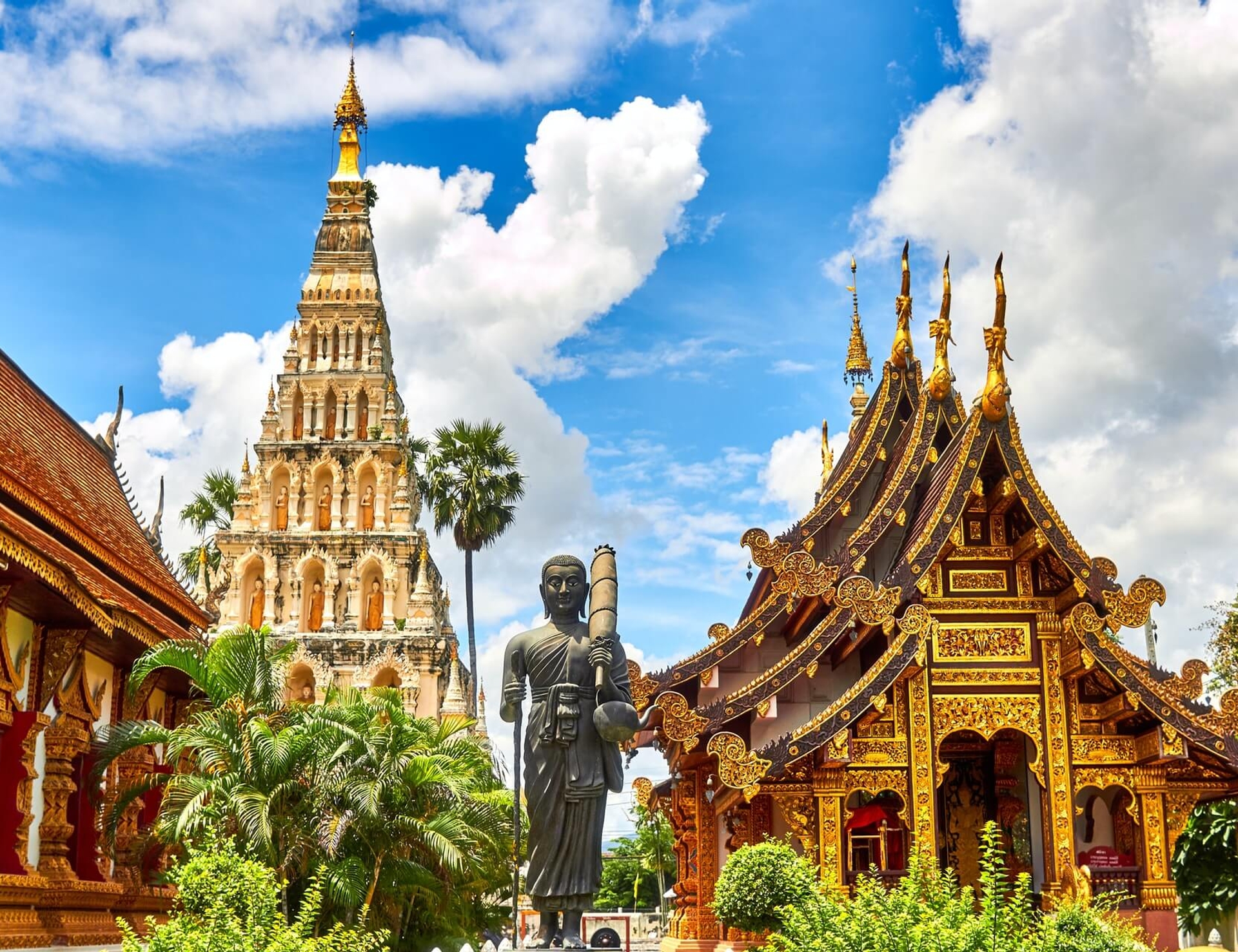 Day 1: Chiang Mai
Arrive in Chiang Mai and settle into your hotel. Our guide meets at your hotel, post-lunch at 13:00hrs for a bike fit followed by a walking tour of Chiang Mai. Today we visit some of the classic highlights of Chiang Mai.
We convene tonight to celebrate the start of our awesome journey on a bike.
Meals:
D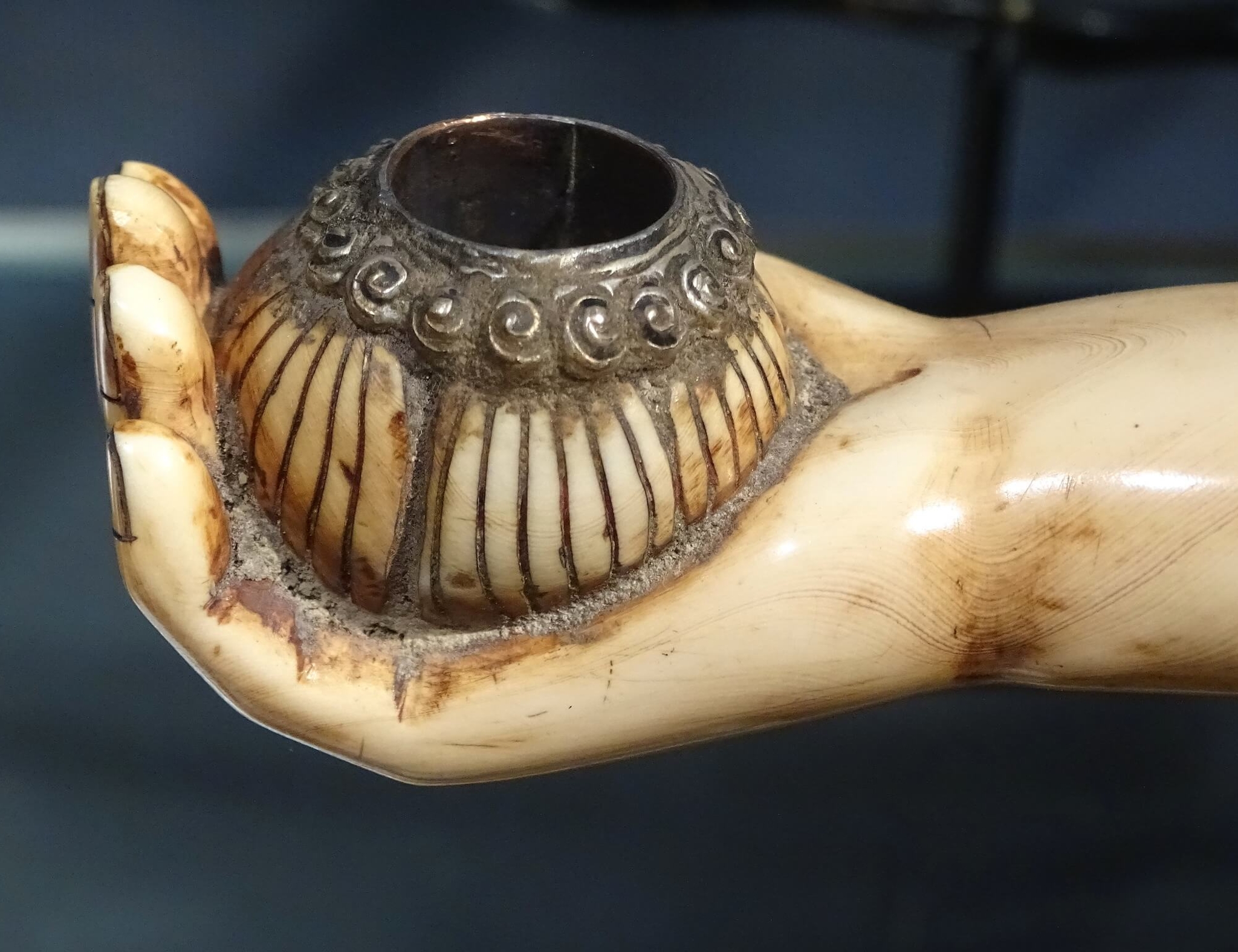 Day 2: Wat Ban Den
Our guide meets you at your hotel around 07:30 am. After breakfast, we will shuttle a short way out of town to avoid the morning rush hour, then hop on the bikes for a spin along the banks of the Ping River. One of Thailand's four main rivers, its water flows all the way to Bangkok. Along the way pass by flower farms growing chrysanthemums for use as Buddhist offerings. After lunch, we pick up a tiny rural road through the lush Mae Rim Valley with its quiet villages and old wooden temples. Visit the fresh market in Mae Malai before reaching our hotel overlooking vast rice fields with a backdrop of forested mountains.
Meals:
B,L,D
Cycling Distance:
65km / 40mi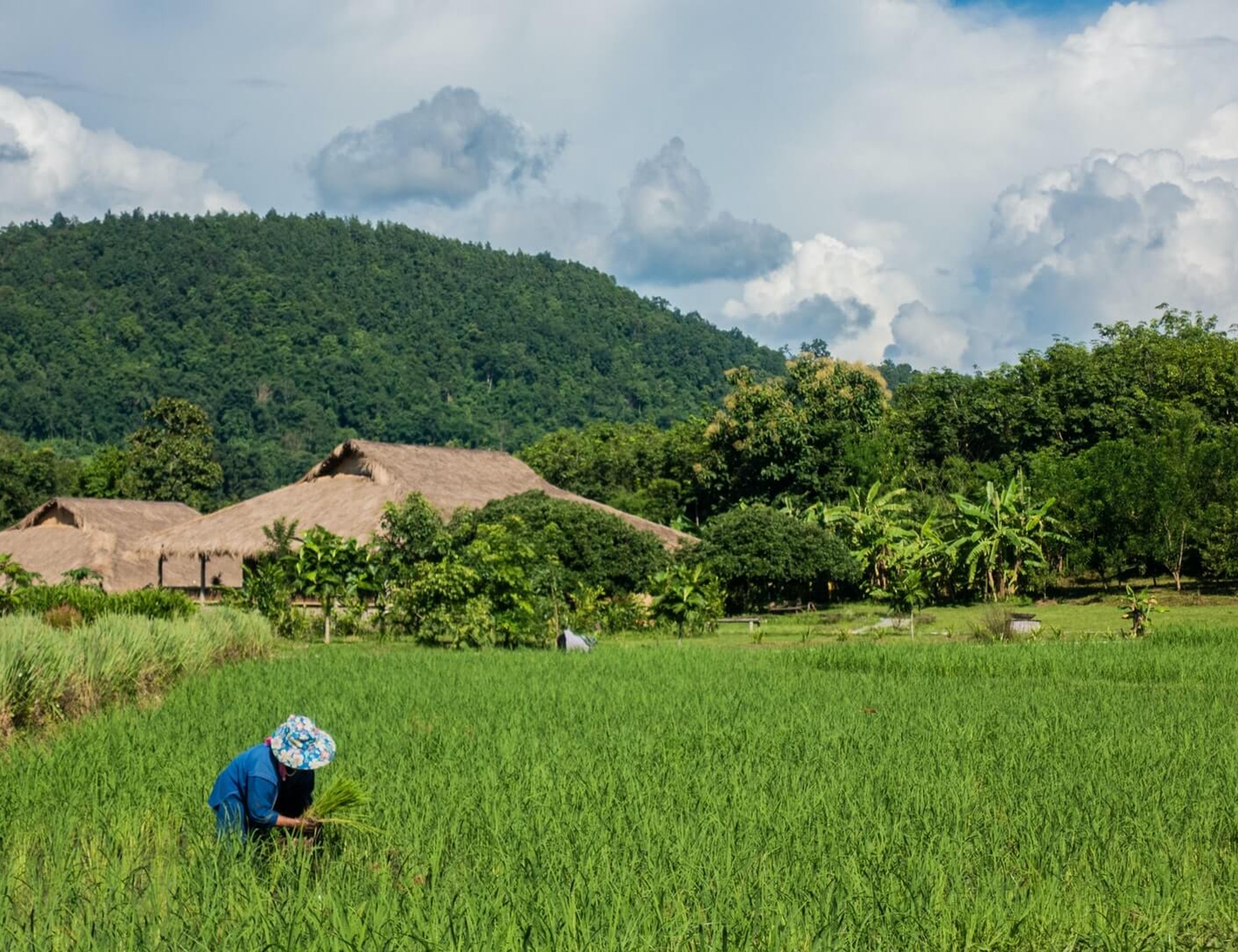 Day 3: Chiang Dao
Today's ride starts with cycling through a couple of small villages with old traditional wooden houses before you reach the expansive Wat Ban Den (temple). Each of its viharn (temple buildings) has been built in a different style. Riding north from here, you will roll through the Mae Ping gorge with its unique "air conditioning", air flowing off the mountains along creeks blows cool across the road like an air conditioner. The last stop before reaching the hotel will be a visit to Wat Tham Chiang Dao, a temple complex built into limestone caves in Doi Chiang Dao (Thailand's 3rd tallest peak).
Amidst lush jungles and limestone mountains, Chiang Dao is a heavenly escape from the heat of plains and a popular stop for birders and trekkers. The base of the mountain is a highly venerated wát marking the entrance to one of Thailand's deepest limestone caverns.
Meals:
B,L,D
Cycling Distance:
60km / 36mi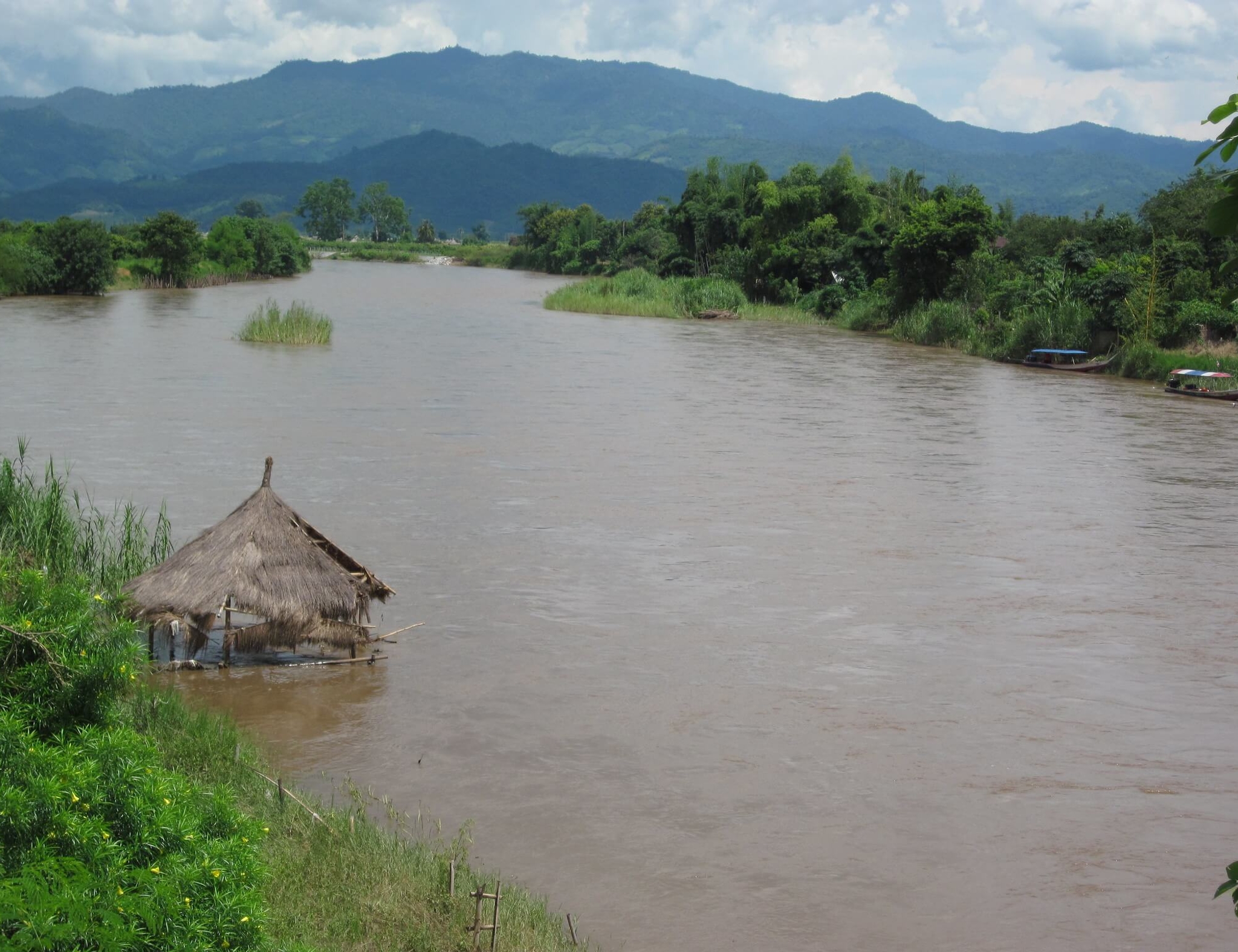 Day 4: Tha Ton
This morning we will shuttle up over the Chiang Dao mountains on our way to Chaiprakan. We will break up the drive with a visit to the Royal Project Shop and a hill tribe vegetable and fruit market a legacy of HM Rama 9 The Great. Remounting the bikes at Wat Tham Tab Tao, you will ride along quiet farm roads with a backdrop of karst cliffs. Our entire route today goes through small villages and farms today, growing everything from rice to vegetables to fruit. Check out a Burmese-style temple whose Buddha figurine is made of woven wicker.
We pace out our journey to Thaton and arrive at this beautiful town at the edge of a River. Thaton is one of the last towns bordering Myanmar in this area. The great part of this is that one gets to see the blend of Burmese, Thai, and Chinese influences in language and culture. Your hotel tonight overlooks the Mae Kok river.
Meals:
B,L,D
Cycling Distance:
60km / 42mi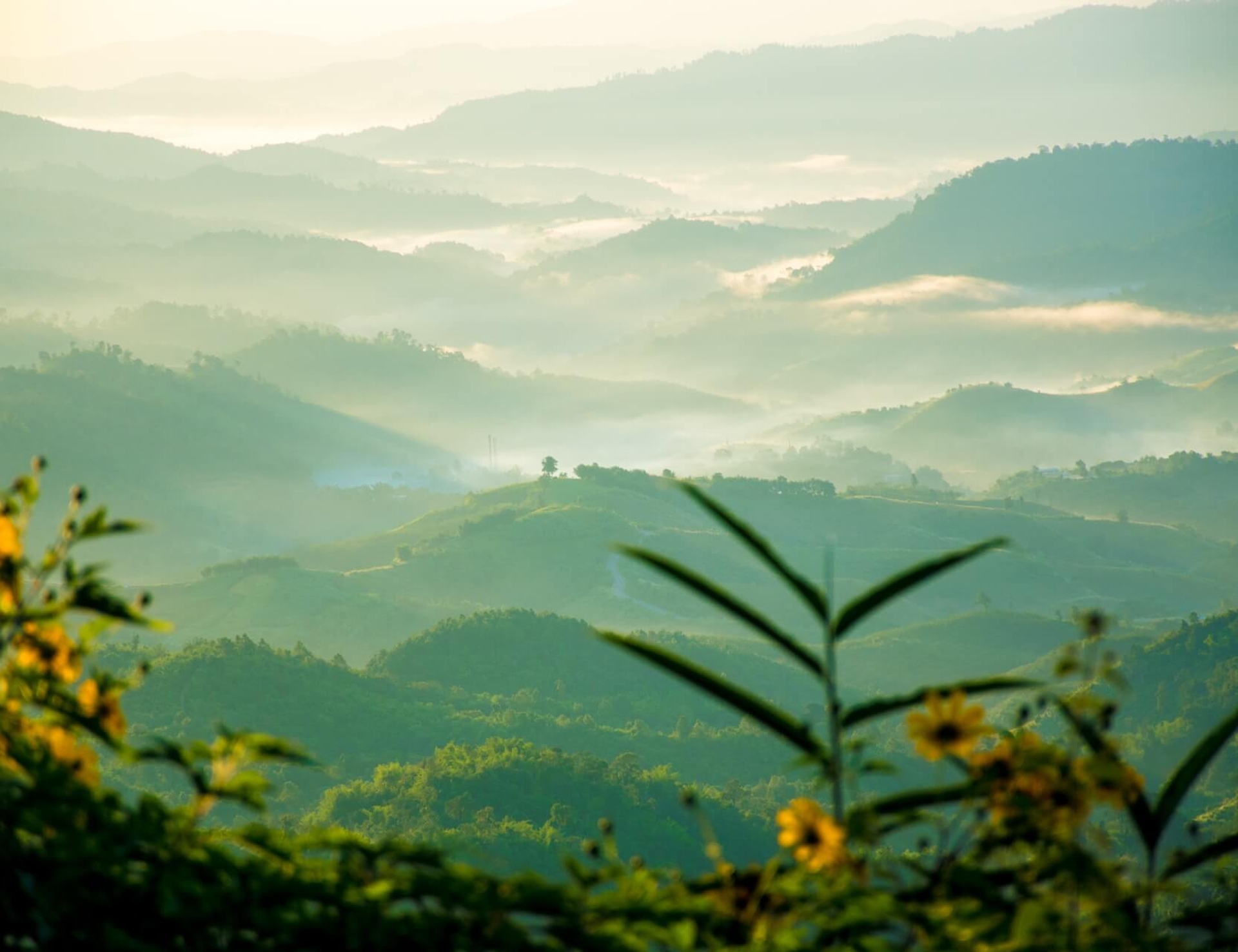 Day 5: Mae Chan
Ride along the river and make your way to Mae Salong. The river meanders through a rich green valley, unfolding one dramatic scenery after another. Hilltop farming to tea plantations, bamboo huts by the river – this is Thailand at its most authentic best!
Today is a tough day of climbing. The day starts with 25 km of easy biking followed by a slow uphill and then we hit the Baan Yapa climb having a 12 to 20 percent gradient for a few km. Thereafter, a downhill run followed by more big climbs in the 10 to 15 percent gradient going up towards Mae Chan. If riding seems too hard, you can always shuttle through the big climbs.
Mae Chan is a small tea trading town founded by KTM refugees (the losing side in the China civil war that started Mao's rule over the country). Here we stay at Kornwat Garden Resort which offers a tranquil view of lush greenery, a tea plantation, and an Ahka village view.
Meals:
B,L,D
Cycling Distance:
45km / 27mi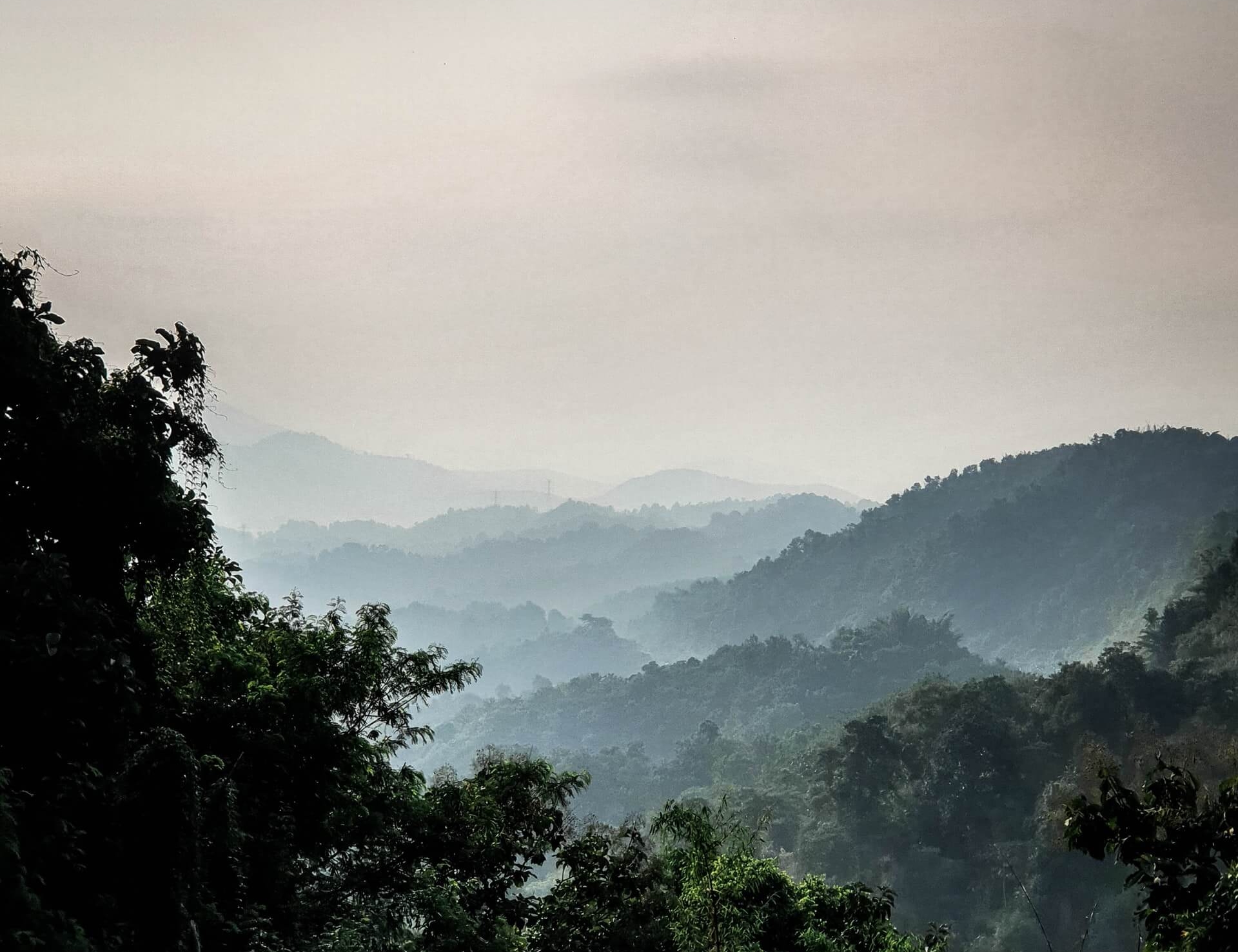 Day 6: Chiang Saen
We're back in the countryside this morning, with paddy fields for company. The ride is extremely refreshing as the crisp morning air and clear skies welcome you on the road. We reach Chiang Saen by afternoon and settle into the hotel. Relax for some time before setting out to see the confluence of Thailand, Thailand, and Myanmar, and the site for the infamous Golden Triangle. A great way to see this is from Wat Phrathat Phu Kao Hill. Chiang Saen is one of the most historic cities. What makes it more intriguing is the access from here to Thailand and Burma.
If time permits, we head out after lunch and see the spectacular Wats and visit the Hall of Opium. The Royal Project and Doi Tung Development Project have spent years battling the trade of opium and its social repercussions. The Hall of Opium was built to educate people about the dangers of drug abuse and also traces its history from its first use 5,000 years ago.
Meals:
B,L,D
Cycling Distance:
60km / 36mi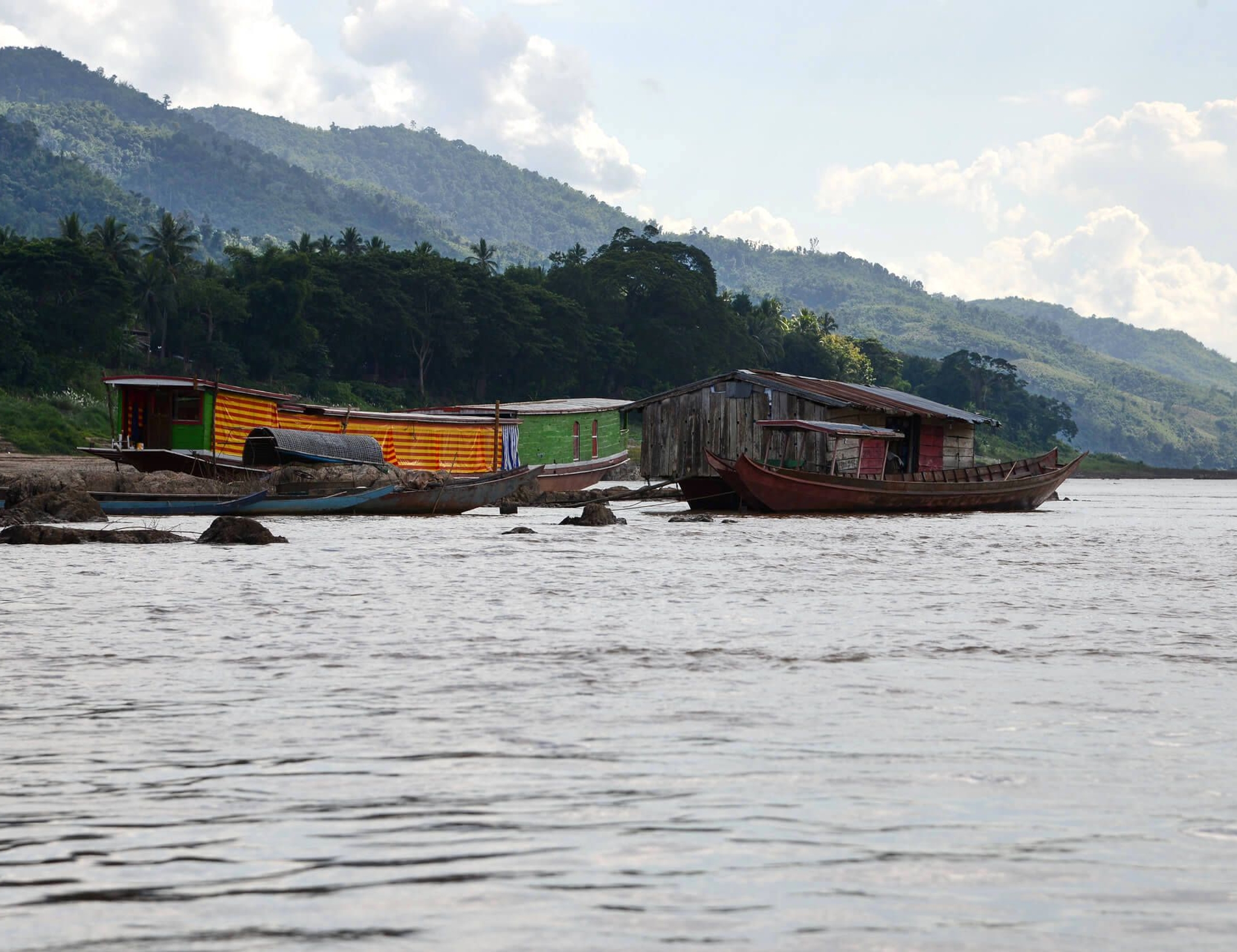 Day 7: Chiang Khong
This is the last day for soaking in Thailand's local life. We start early to utilize the full day. With the rich silted land by the Mekong River, a bike ride means that you tend to be surrounded by shades of green. There is agricultural land as far as your eyes can see. Ride past fruit orchards, paddy fields, and banana plantations and arrive at Chiang Khong.
Meals:
B,L,D
Cycling Distance:
65km / 39mi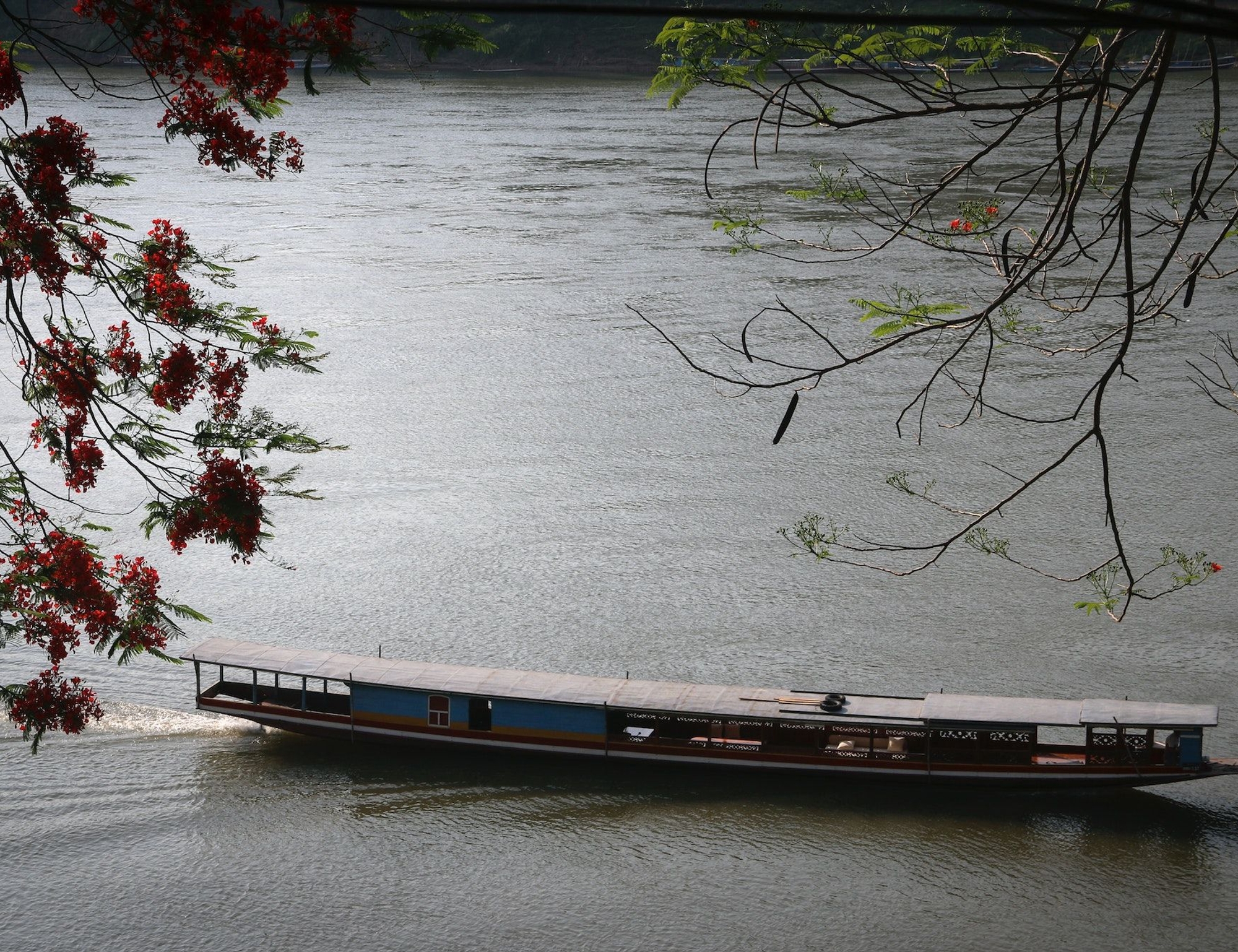 Day 8: Boat to Pakbeng
We cross the border and arrive at the Laos side. We transfer to the pier and board a huge traditional Mekong riverboat for the downstream cruise to Pak Beng, Laos. This portion of the Mekong is very remote, which sometimes allows glimpses of wildlife in the extensive forests. There are occasional stops at local hill tribe villages to meet people and observe life on the riverside.
Enjoy the lovely scenery along both sides of the Mekong cruising to today's destination.
Meals:
B,L,D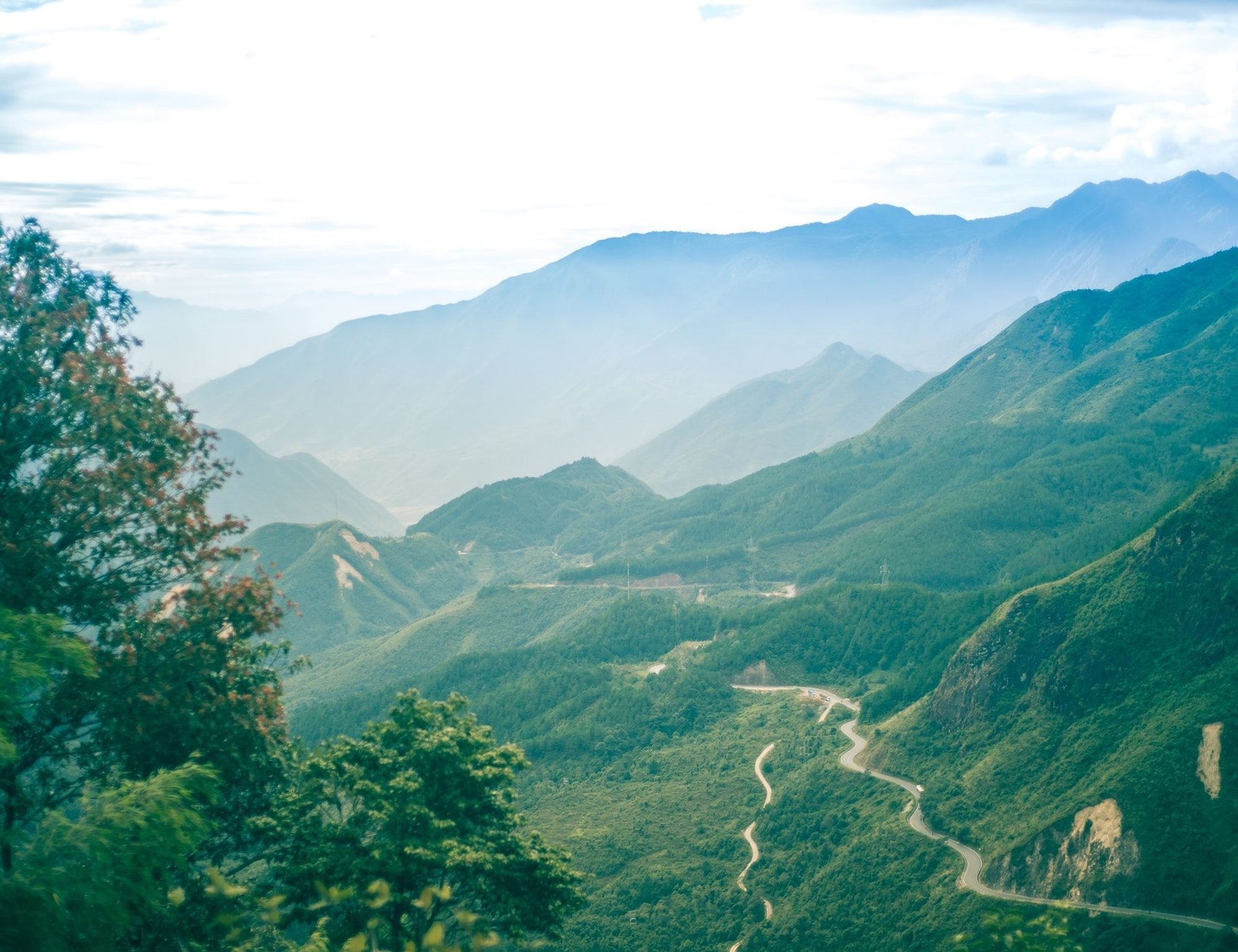 Day 9: Oudomxay
Today it's a long full day cycling to Oudomxay. This is one of the most spectacular stretches of long mountain roads. The road is dotted with small villages and provides a great way to get acquainted with local rural life. The dramatic limestone and green rolling hills formations make for great photographic opportunities. There will be plenty of opportunities to stop and admire the wonderful scenery. The journey passes through beautiful mountain ranges and H'mong hill tribe villages.
We take a short transfer around the city and continue cycling the last leg of 15km to the splendid resort of NamKat Yorla Pa, nestled in the forest on the banks of the river Kat.
Meals:
B,L,D
Cycling Distance:
80km / 48mi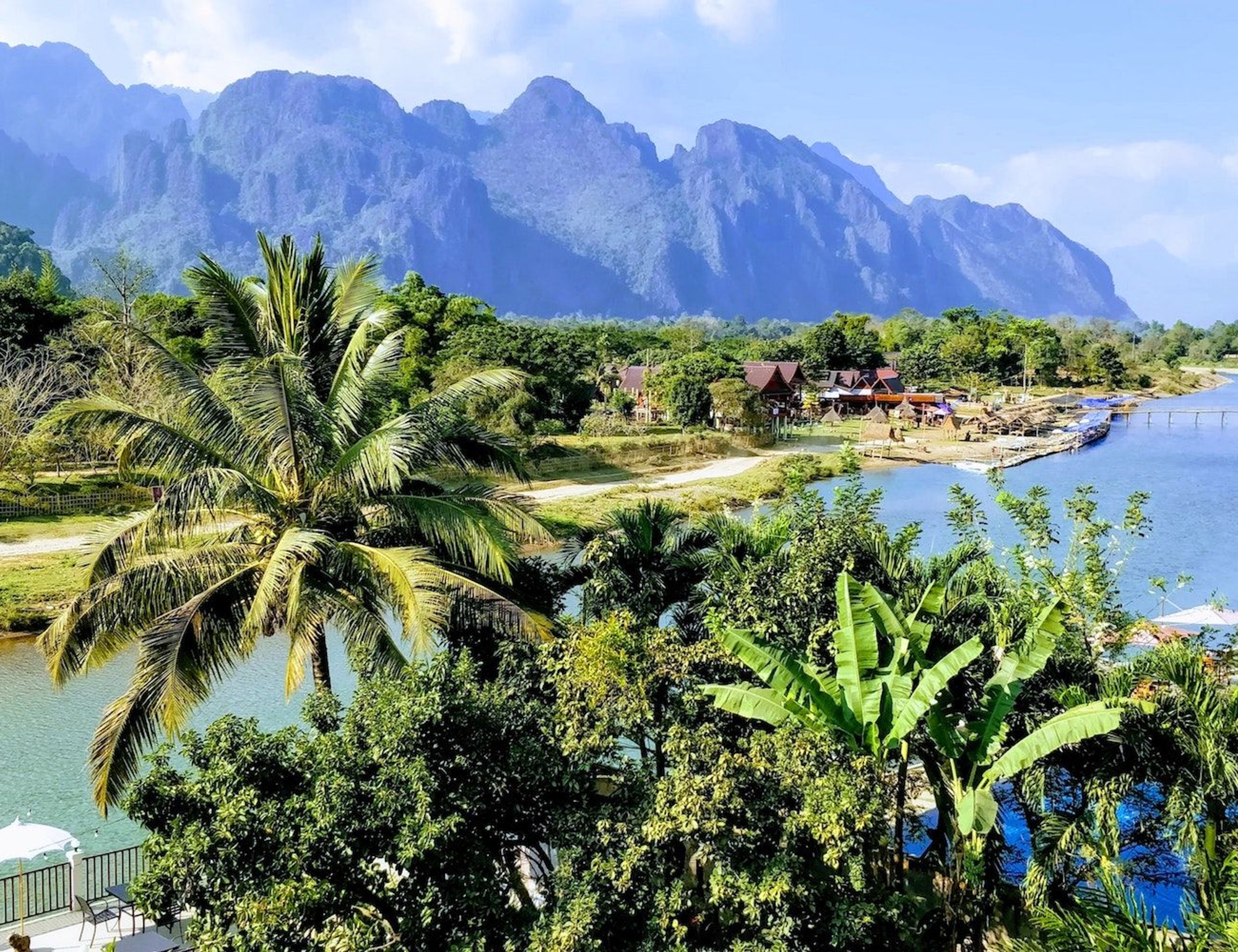 Day 10: Muang Khua
Another long and undulating ride today to Muang Khua. This is one of the most unvisited parts of Laos and the experience is truly unique. To get to the Muang Khua, we ride along the Nam Pak River. Along the way, you will notice how the homes are made of wood and bamboo. We spend some time here talking to the locals, just walking around, or just sitting at the edge of the river.
Meals:
B,L,D
Cycling Distance:
70km / 42mi
Accommodation:
New Chaleunsouk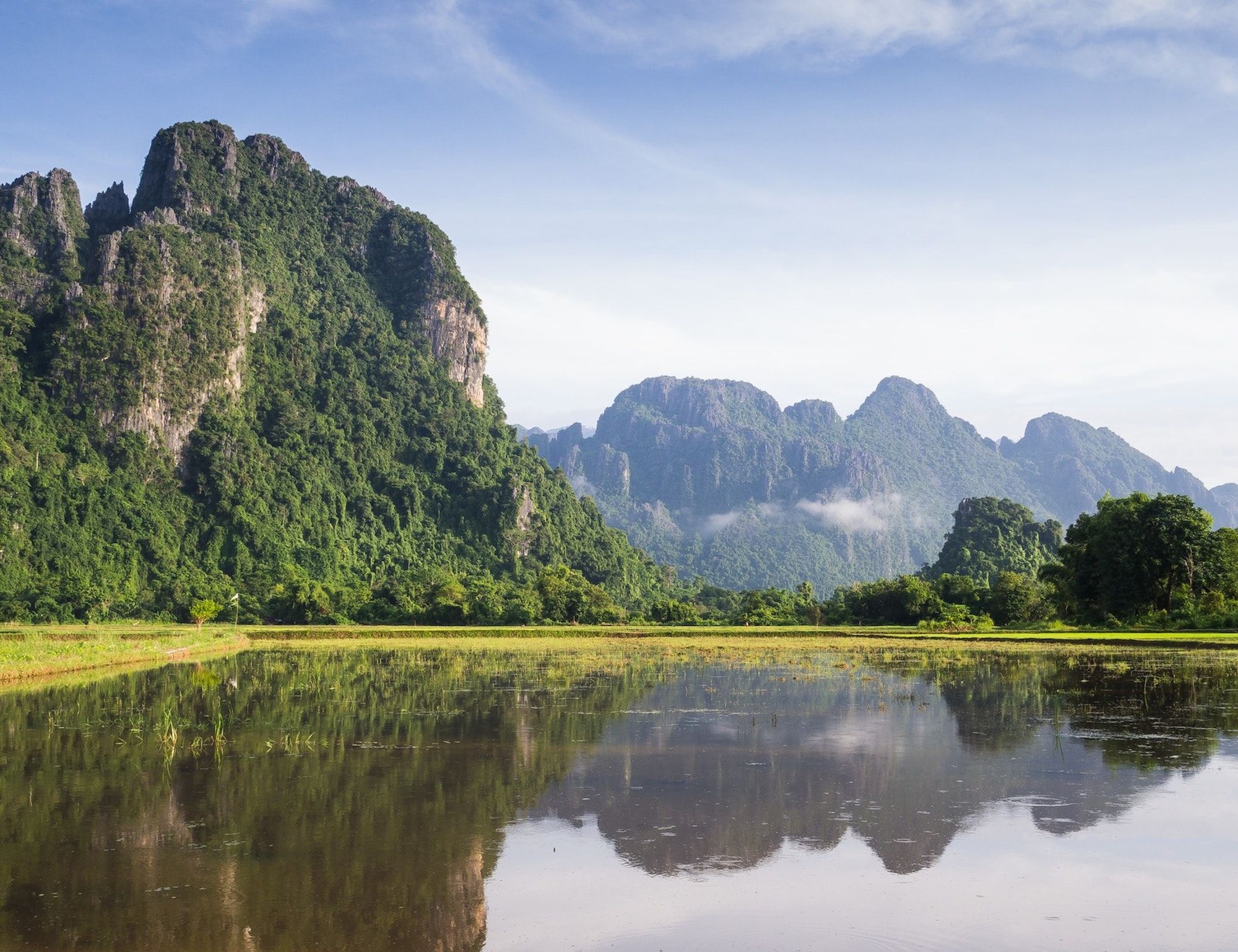 Day 11: Boat to Nong Khiaw
We ditch the cycles for an amazing boat ride in the Nam Pak River to Nong Khiaw. This is one of the most stunning journeys by the river in this region. The edge of the river is dotted with small villages and this is a great way of getting acquainted with local life. There are also limestone formations that make for great photographic experiences. The jaw-dropping landscape keeps you hooked to this for a long.
Meals:
B,L,D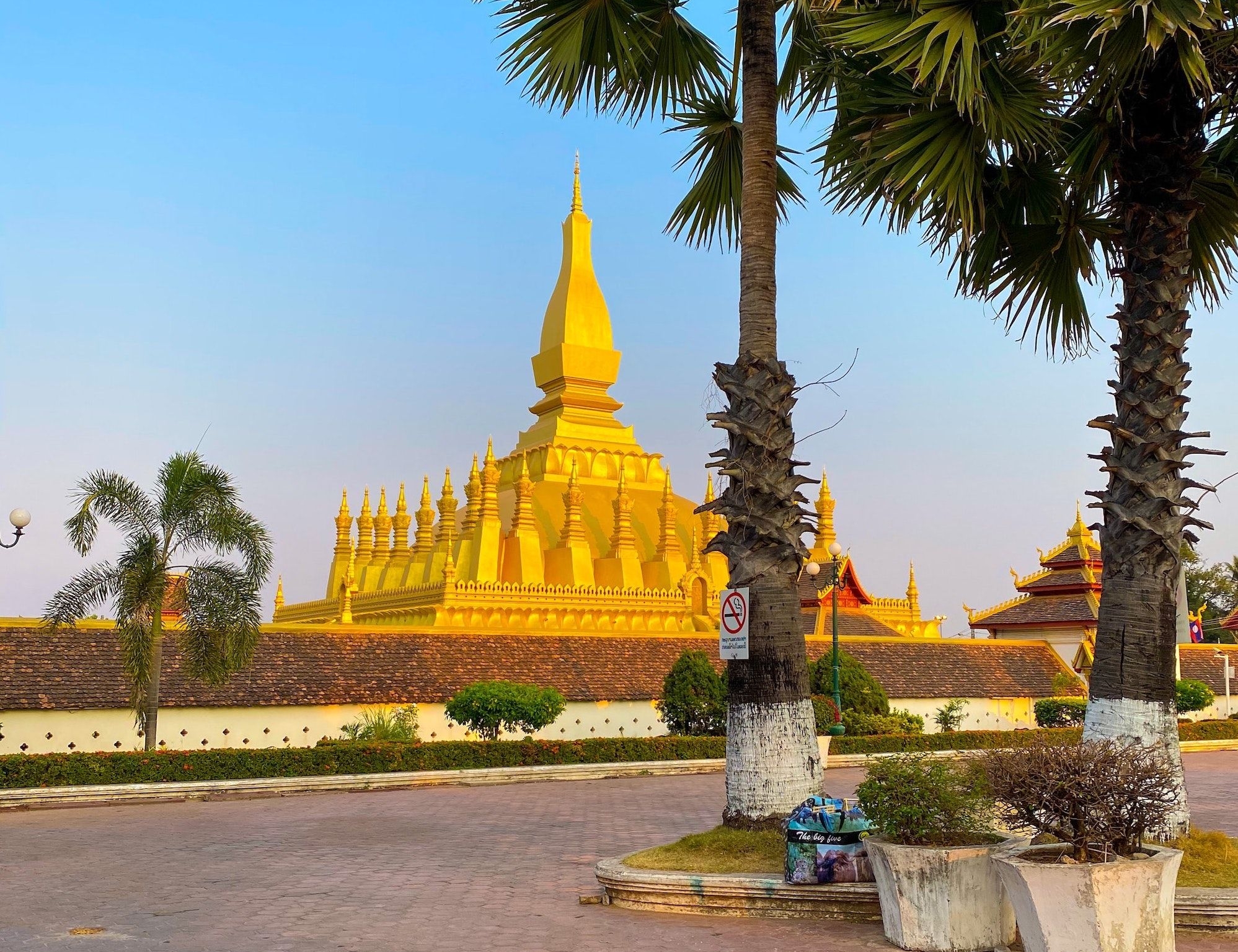 Day 12: Luang Prabang
Hop on a bike and ride along the undulating countryside skirting the Nam Pak River to Luang Prabang. Cycle out of the Nong Khiaw towards Pakmong. From here we transfer 40km and then cycle to visit Pak Ou Buddha Caves before a van rides back to the city. These caves have been home to many thousands of Buddha images that were placed here by local people since the 16th century when King Setthathirat found the caves and declared them a holy spot. Today many people still pay respect to this tradition.
In the evening, make your way to Mount Phousi for a beautiful tinge of orange in the sky and see the city bathe in the warm glow of the setting sun. This is an easy hike but is optional in case you are not feeling up to it, though we highly recommend it.
Today's dinner is on your own. We suggest eating dinner at a street stall so you can dig into the local delicacies. street stall so you can dig into the local delicacies. Lao food can be very meat-oriented. Chopped meat, chicken, or duck are common, but there are plenty of options for vegetarians as well. Our personal recommendation is the light and tasty Tam Mak houng or papaya salad, which is made from sliced raw papaya, garlic, chilly, peanuts, sugar, fermented fish sauce, and lime juice.
Meals:
B,L
Cycling Distance:
70km / 42mi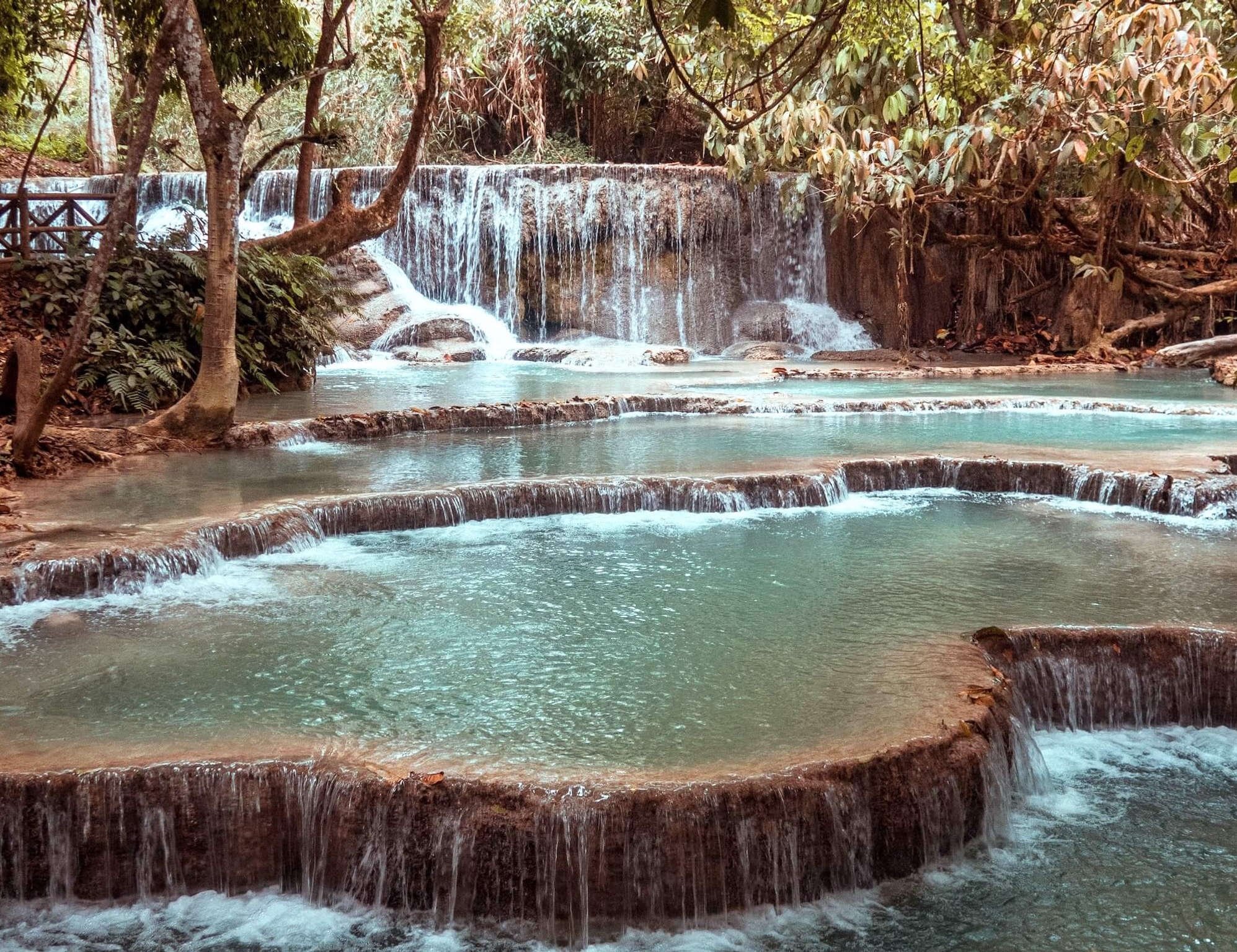 Day 13: Luang Prabang
Our main destination for the day is the hidden waterfall, Kung Si. Tucked away between thick foliage, the famous waterfall feels like a secret. The aquamarine waters are tempting, so do carry your swimwear along.
On our way to the waterfalls, we stop at the Great Project (called the Laos Buffalo Dairy), a project designed to educate Rural communities on Animal Husbandry and animal health care. They rent the Cattle from the villagers to enable a secure income for the community and use the milk to create Cheese and Spectacular Ice Cream. Today's lunch is served picnic style with an opportunity to get an unforgettable 'Buffalo Selfie'.
Dinner is at a Local NGO that trains marginalized youth for careers in the Hospitality industry. It is also one of the most exciting menus in town, with a balance between traditional and modern flavors.
Meals:
B,L,D
Cycling Distance:
30km / 18mi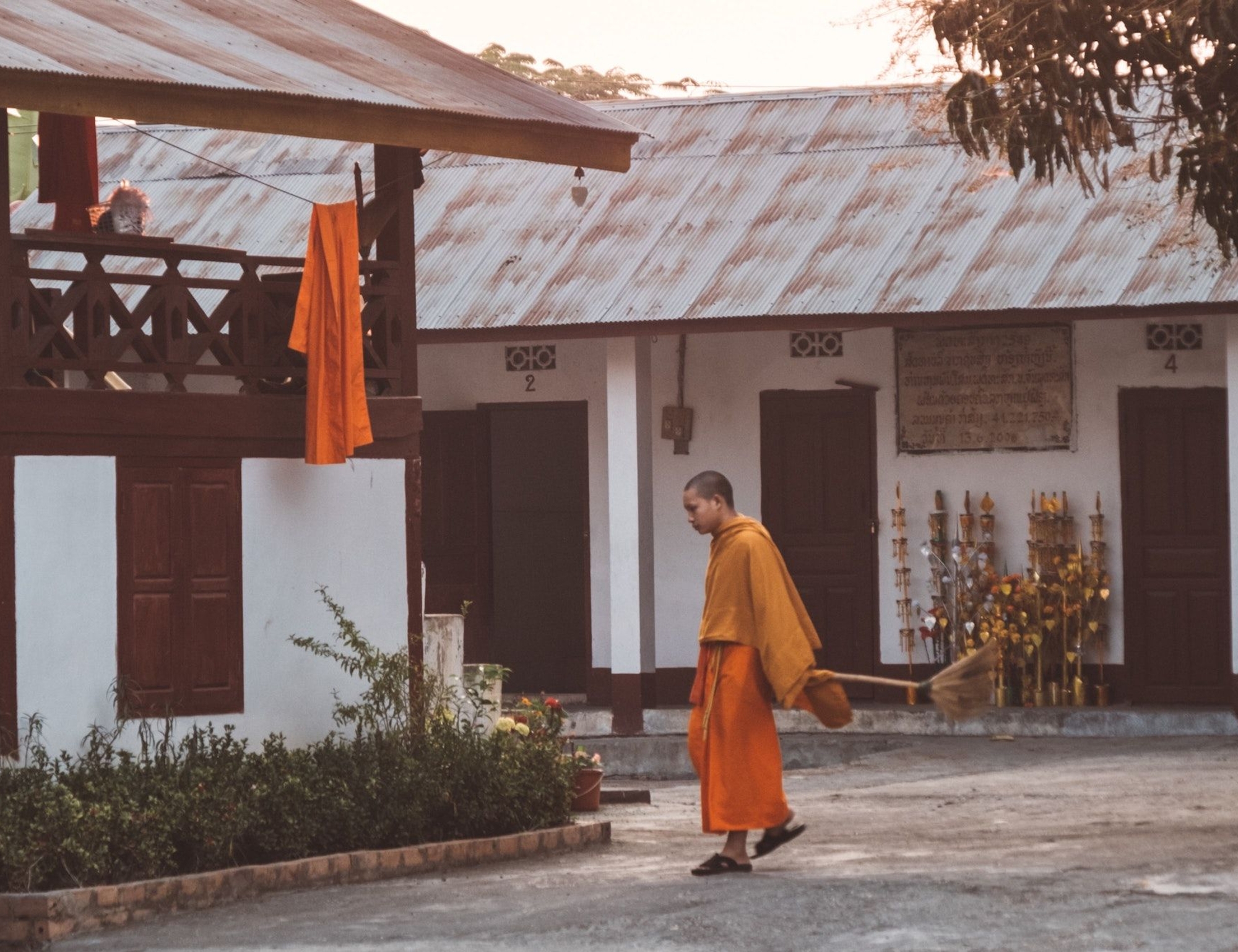 Day 14: Luang Prabang
Get up before sunrise today, and walk up to Mount Phousi for a beautiful tinge of orange in the sky and seeing the city bathe in the warm glow of the rising sun.
Please make arrangements as per your onward journey.
Meals:
B
Ready to plan your adventure? Download a print-ready detailed itinerary.
Map
Dates and Prices
Members get an estimated 10% off on this trip.
---
$50/yearLearn more
Single Supplement
From US $750
---
Couldn't find a trip with convenient dates?
Open your date as a join-in tour or customize further as a private one.
---
Essential Info
Inclusions
LODGING
All hotels as mentioned in the tour details or similar (subject to availability).
trip leader
Expert Trip Leader(s) who look after your every need and add meaning to your vacation.
bike
Immaculately maintained bike with helmet, suited to a terrain.
shuttle
A Van support follows the group of riders and carries all belongings.
meals
Meals as per itinerary. Guests are given the opportunity to dine on their own so that they discover a location independently.
refreshments
Refreshments and mineral water while cycling.
entrance
Entrance fees to most of the monuments and temples.
E-bikes
E-bikes are available on this trip at a surcharge. Please send a note to your tour consultant to book one.
Exclusions
Airport pickup and drop
We recommend to book direclty from airport or hotel.
meals
Some meals may not be included. Please check your itinerary.
Beverages
Beverages such as alcohol, tea, coffee, juice at a hotel or restaurant.
Bikes
When you have a road and the thrill of a journey ahead of you, it's imperative to have a good bike to enjoy it. Our fleet majorly consist of the below bikes as a part of this tour. However, sometimes due to height or availability constraints, we may provide a different but similar quality bike.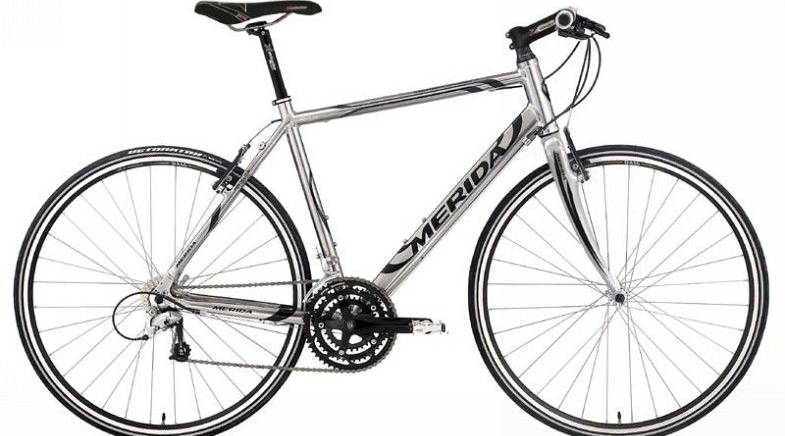 Merida Speeder T3 (Thailand)
hybrid
Included in your trip price
hybrid
Included in your trip price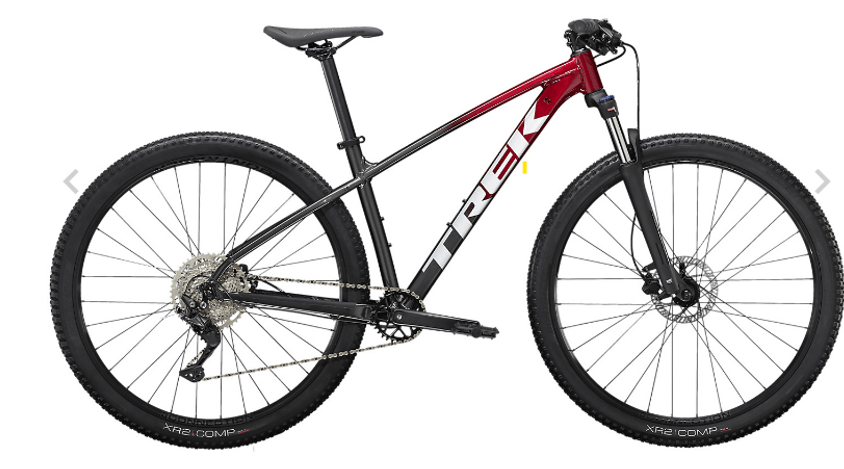 mountain
Included in your trip price
Weather
Thailand Weather
The northern highlands in which Chiang Rai and Chiang Mai are located have a cooler climate than the rest of Thailand. The cycle tour season here consequently runs from October to March. During the months of December and January, night-time temperatures may dip below the freezing point in some parts.
The best time of year is winter (November through February). It is the dry season and temperatures are cooler. The north normally has no rain. Temperatures in the north are in the mid to upper 20s.
March through May is quite hot in the north (the upper 30s and low 40s) and probably a good time to avoid trips north of Bangkok.
June through October is the rainy season (or green season as the hotels like to call it). In the north, rains peak in August and are winding down in early October. Rain tends to be short but heavy tropical downpours, then clearing out, usually happening in the afternoon or evening, so cycling tours are still possible.
In a nutshell, winter is great (Nov - Feb), summer (Apr-May) avoid going in the north, and the rest of the year is ok.
Laos Weather
The dry season runs from late October until May; June to October is characterized by heavy rainfall. The southwest monsoon generally arrives around May/July. Until July, rain comes mostly in the form of short downpours for an hour or so, clearing the way for clear skies. After July, rain reaches peak levels in August and September.
Though the weather can be sometimes quite unpleasant from June to September, there are benefits to this season. Nature comes to life, dry brown grasslands and forests become lush and green, the farmers welcome the season with full productivity, and lakes and rivers as well as waterfalls fill up and become stronger than ever.
Our cycling tours in Northern Laos majorly run from September to mid-April with Oct to Feb being the best months having low humidity and plenty of sunshine. Mar to May is characterized by high humidity and some smokey skies due to slash-and-burn agriculture.
Visa
Thailand Visa
Travelers wishing to enter Thailand have two options: through an airport or overland. Regardless of the mode of entry, the same rules apply to all travelers. Citizens of countries that can enter visa-free will receive a 30-day entry stamp, while those with a Tourist Visa will receive a 60-day entry stamp. Travelers from countries eligible for a Visa on Arrival will receive a 15-day entry stamp and a visa at the airport.
To comply with the rules, travelers entering visa-free or applying for a VOA must present an airline ticket that departs Thailand before their initial entry period ends (30 and 15 days, respectively). Other travelers may also be asked by the airline to show proof of a departing flight.
When applying for a VOA, travelers must be able to demonstrate that they have 10,000 THB for an individual or 20,000 THB for a family. For those entering visa-free or with a Tourist or Non-Imm visa, proof of financial ability must be shown in the form of 20,000 THB and 40,000 THB, respectively. It's important to note that cash is the only acceptable form of proof of financial ability, and credit cards or bank statements do not count. Any major currency is equivalent is acceptable.
Although the majority of travelers are not asked to show proof of financial ability, some travelers may occasionally be asked to do so at Immigration. Therefore, travelers should always be prepared to provide evidence of their financial ability.
Laos Visa
Tourist visas on arrival are available at certain ports of entry, and generally permit a stay of 30 days. At certain ports of entry, you can use an eVisa. See laoevisa.gov.la for more information. We recommend applying for e-visa in advance as that expedites the immigration process on arrival at Laos airport.
During this tour, we will enter Laos by means of Thai - Lao Friendship Bridge No.4. We strongly advise obtaining a Laos evisa ahead of time. When applying for your evisa online, please ensure that you select Thai - Lao Friendship Bridge No.4, Bokeo Province as your entry point.
You'll be transported to the Thai immigration station in a van on the Thailand side of the bridge. After completing the immigration process, you'll need to board a bus that transports you across the bridge to the Laotian immigration station located on the opposite side of the river. Tickets for the bus can be purchased after passing through Thai immigration and cost approximately 20 Baht per ticket. It's important to note that walking across the bridge is not permitted, as everyone is required to use the shuttle bus. Your luggage will be stored beneath the bus. Upon reaching the Lao immigration station and clearing your visa requirements with our team in Laos, you'll then take a Tuk Tuk to the Huay Xai dock, where you'll board a public boat for a scenic river cruise. It's advisable to arrive at the border early to ensure you catch the boat on time.
Reviews from our friends
Amazing experiences
We have done two trips with Art of Bicycle. Bangkok to Chiang Rai and Chiang Mai to Luang Prabang. Amazing experiences. Our guides, Noom and Sunni on the first, Noom and Fem, and Bon Chan on the second were exceptional – knowledgeable attentive and charming. Will be booking more tours soon.