Hanoi to Luang Prabang Bike Tour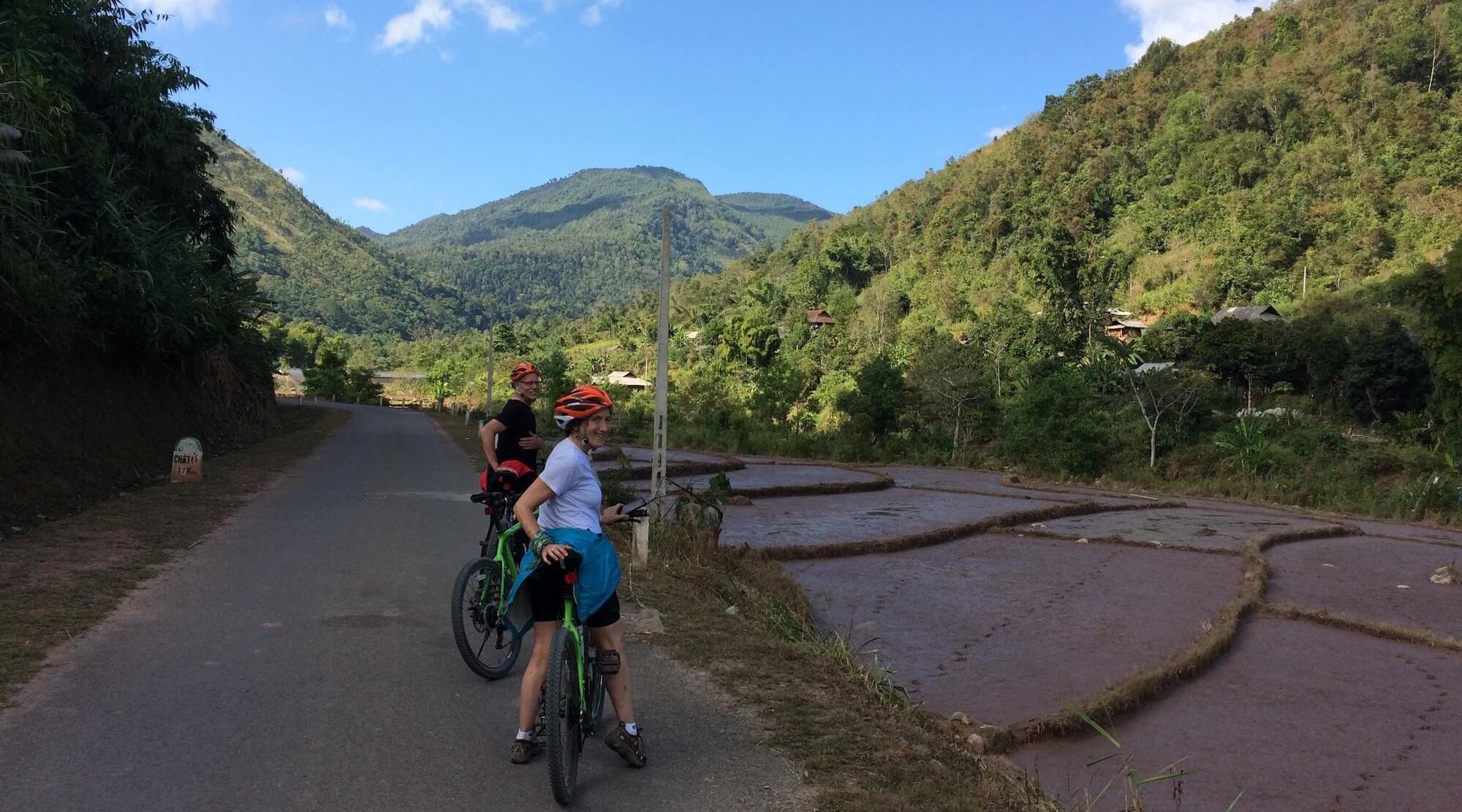 ---
Overview
Biking from Hanoi to Luang Prabang provides an incredibly diverse and scenic journey, as you pass through two different countries. The route promises an array of dramatic sceneries that will undoubtedly make your cycling experience even more memorable and enriching.
Throughout your ride, you'll be treated to the scenic beauty of beautiful rivers meandering through the countryside and the awe-inspiring karst mountain ranges. Along the way, take the opportunity to hike through the lush valleys, allowing you to immerse yourself in the authentic highland experience of Vietnam and Laos. The rivers play a significant role in these regions, acting as lifelines for the local communities, and as you cycle and explore at a leisurely pace, you'll have ample time to soak up the incredible vistas this intriguing country has to offer.
Prepare yourself for an unforgettable adventure that combines the thrill of cycling with the exploration of diverse landscapes and the discovery of the rich tapestry of life in Northern Vietnam & Laos.
Start
Hanoi, Vietnam | 17:00hrs
Finish
Luang Prabang, Laos
Avg. dist. cycled
60km or 36mi
Highlights
spectacular karst mountain ranges
The mighty rivers and spectacular karst mountain ranges become the focus of the trip as we skirt the edges of the two watery snakes for a long time. Once you are done with the trip, you will miss them.
Brief Itinerary
| Day | Place | Hotel | Meals | Distance | Activity |
| --- | --- | --- | --- | --- | --- |
| DAY 1 | Hanoi | Silk Path Boutique Hotel | D | | |
| DAY 2 | Overnight train from Hanoi to Lao Cai | Sapaly Overnight Train | B,L | | |
| DAY 3 | Lao Cai to Sapa | Eden Boutique | B,L,D | 30km / 18mi | cycling |
| DAY 4 | Lai Chau | Muong Thanh | B,L,D | 70km / 42mi | cycling |
| DAY 5 | Sin Ho | Thanh Binh Hotel | B,L,D | 60km / 36mi | cycling |
| DAY 6 | Muong Lay | Lan Anh 1 | B,L,D | 60km / 36mi | cycling |
| DAY 7 | Dien Bien Phu | Him Lam | B,L,D | 100km / 60mi | cycling |
| DAY 8 | Dien Bien Phu | Him Lam | B,L | | |
| DAY 9 | Muang Khua | New Chaleunsouk | B,L,D | 65km / 39mi | cycling |
| DAY 10 | Oudomxay | Namkat Yorla Pa Resort | B,L,D | 70km / 42mi* | cycling |
| DAY 11 | Pak Beng | Mekong Riverside Lodge | B,L,D | 70km / 42mi* | cycling |
| DAY 12 | Boat to Luang Prabang | Sala Prabang | B,L | 12km / 7mi | cycling |
| DAY 13 | Luang Prabang | Sala Prabang | B,L,D | 30km / 18mi | cycling |
| DAY 14 | Luang Prabang | | B | | |
Detailed Itinerary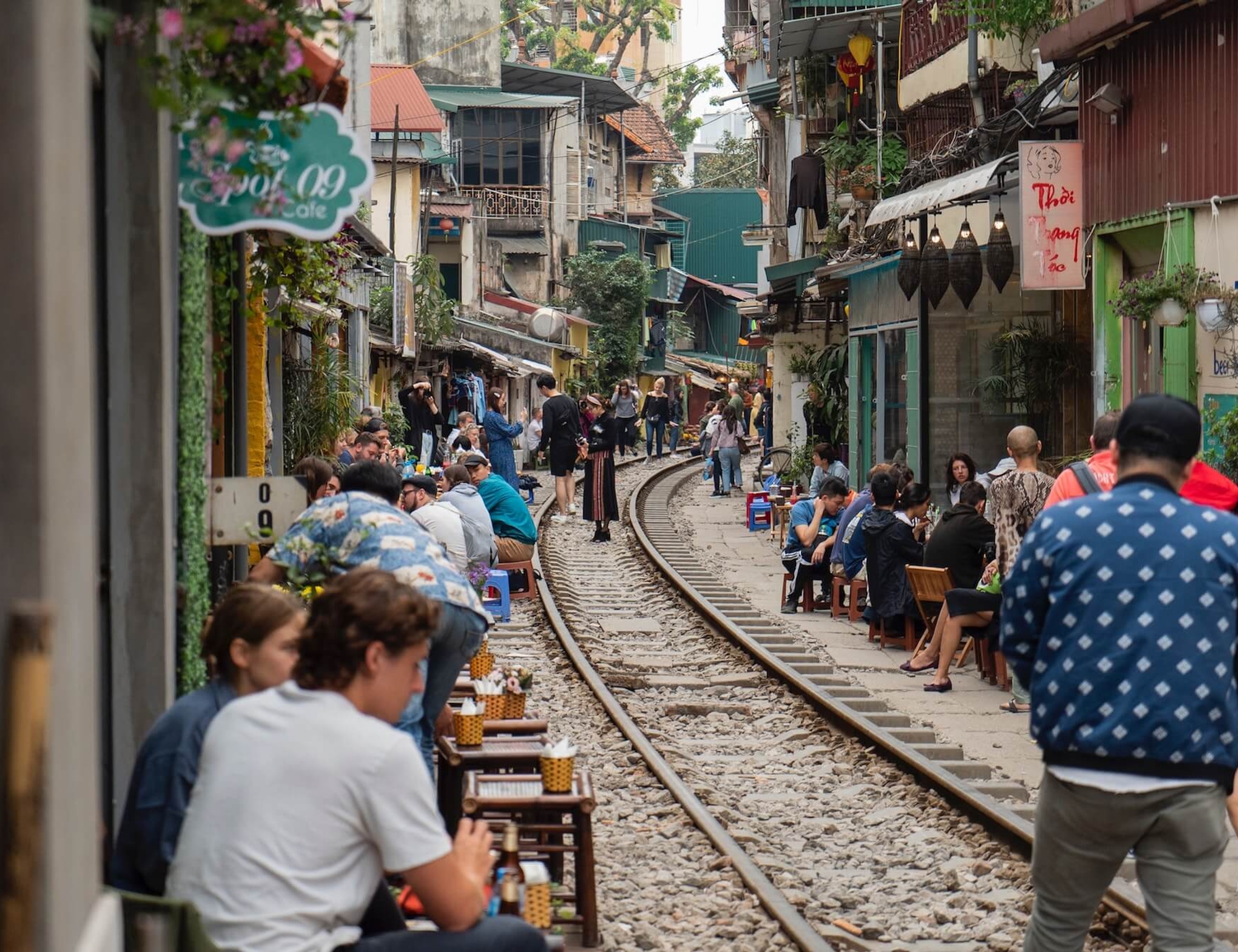 Day 1: Hanoi
Arrive in Hanoi and enjoy the day at leisure. Our guide meets you at your hotel at 17:00hrs for a bike fit and briefing over dinner tonight.
Meals:
D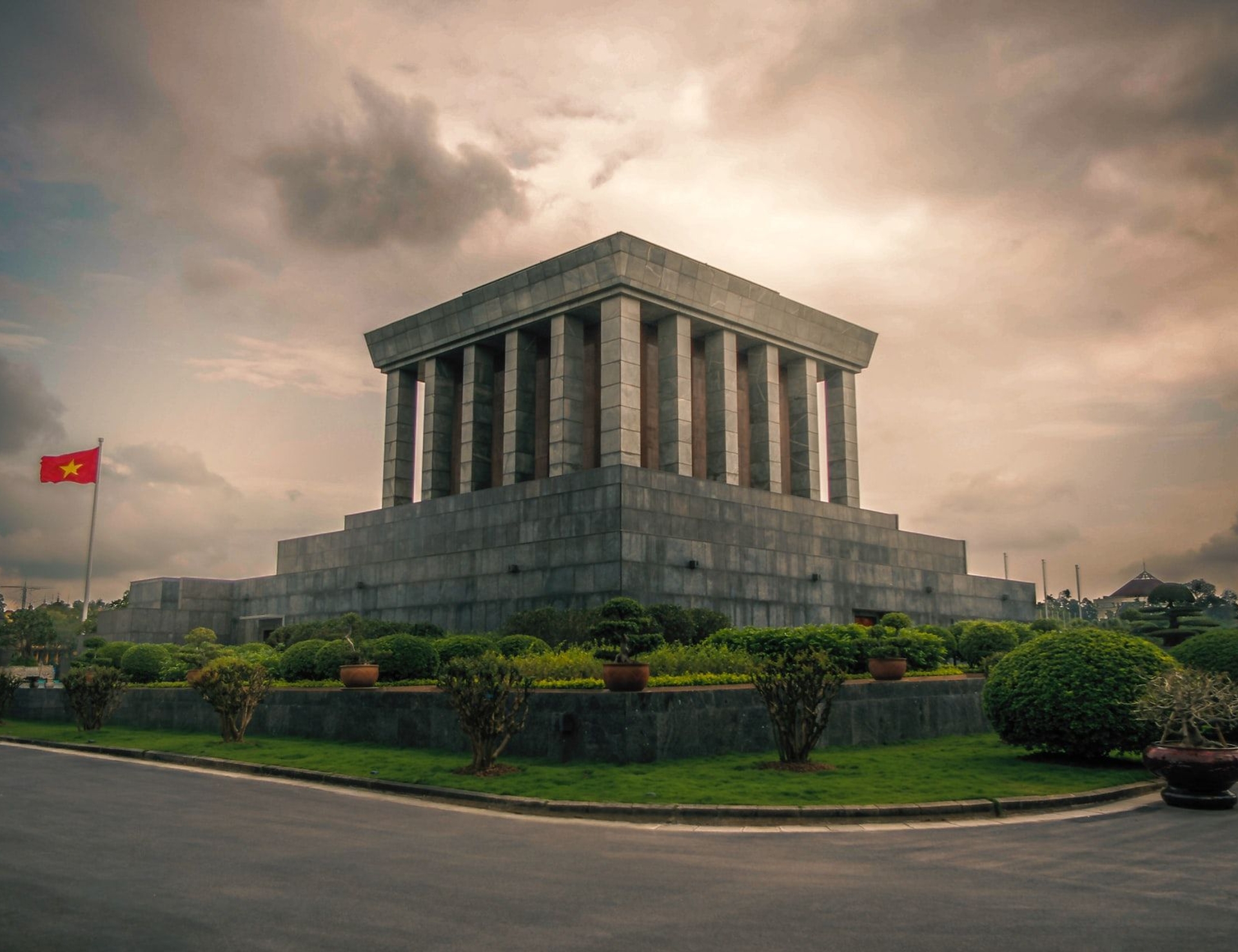 Day 2: Overnight train from Hanoi to Lao Cai
Today morning, walk the busy streets of Hanoi and visit some of the cultural and historical highlights of Hanoi; Ho Chi Minh Mausoleum, and One Pillar Pagoda, constructed nearly a millennium ago. Also, visit the Temple of Literature, dating back close to a thousand years, is a wonderfully preserved piece of ancient Vietnamese architecture and stands to honor the scholarly achievements of the country's academics and philosophers. Continue exploring the area around Hoan Kiem (Sword) Lake, the old quarter including Ngoc Son Temple, which sits perched on a little island in the lake.
The afternoon is free for you to relax or explore the markets. We meet again in the evening and take an overnight train from Hanoi to Lao Cai.
Meals:
B,L
Accommodation:
Sapaly Overnight Train
Day 3: Lao Cai to Sapa
Meet your tour guide at Lao Cai railway station and get transferred to Sapa. This morning, take a short hike around and visit some of the ethnic villages. After lunch, we go for a short bike ride, giving a glimpse of spectacular karst scenery and what is to come in the next few days.
Sapa is a spectacular hill station and home to the region's largest ethnic groups, Hmong and Dao people.
Meals:
B,L,D
Cycling Distance:
30km / 18mi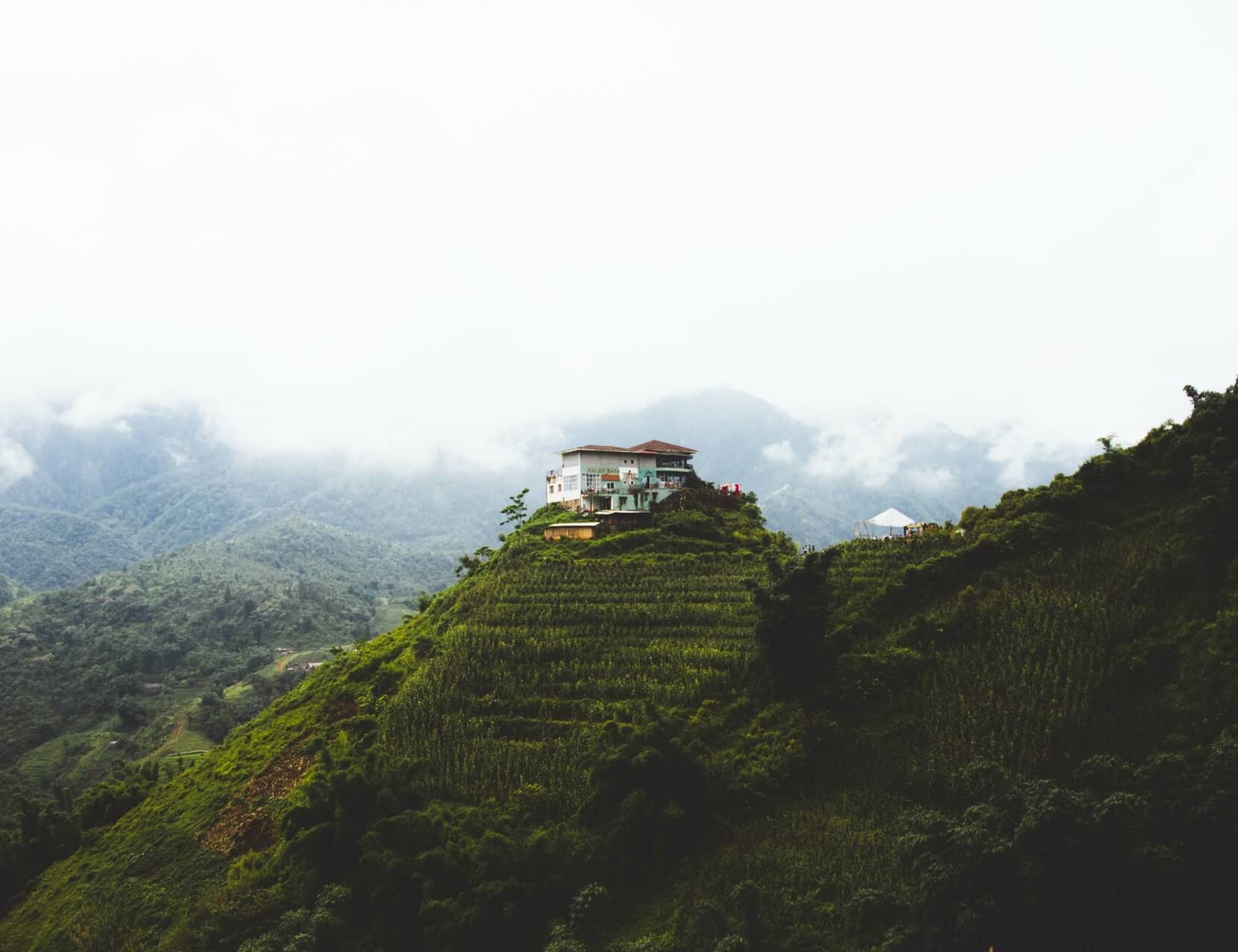 Day 4: Lai Chau
A classic ride today. Starting from your hotel at Sapa, we make a gradual climb up to Tram Ton Pass (2000m), Vietnam's highest mountain pass on the northern side of Fansipan and 15km from Sapa. The climb is rewarded with enchanting views of terraced rice fields, tea plantations, and innumerable streams. Enjoy a sheer drop to 750m in about 25km to the Lai Chao side. We stop here for lunch at a roadside restaurant and continue cycling to Lai Chau. The scenery is spectacular throughout the day and gives an opportunity for plenty of landscape photos. The region is mainly inhabited by white Thai and White Hmong people.
Meals:
B,L,D
Cycling Distance:
70km / 42mi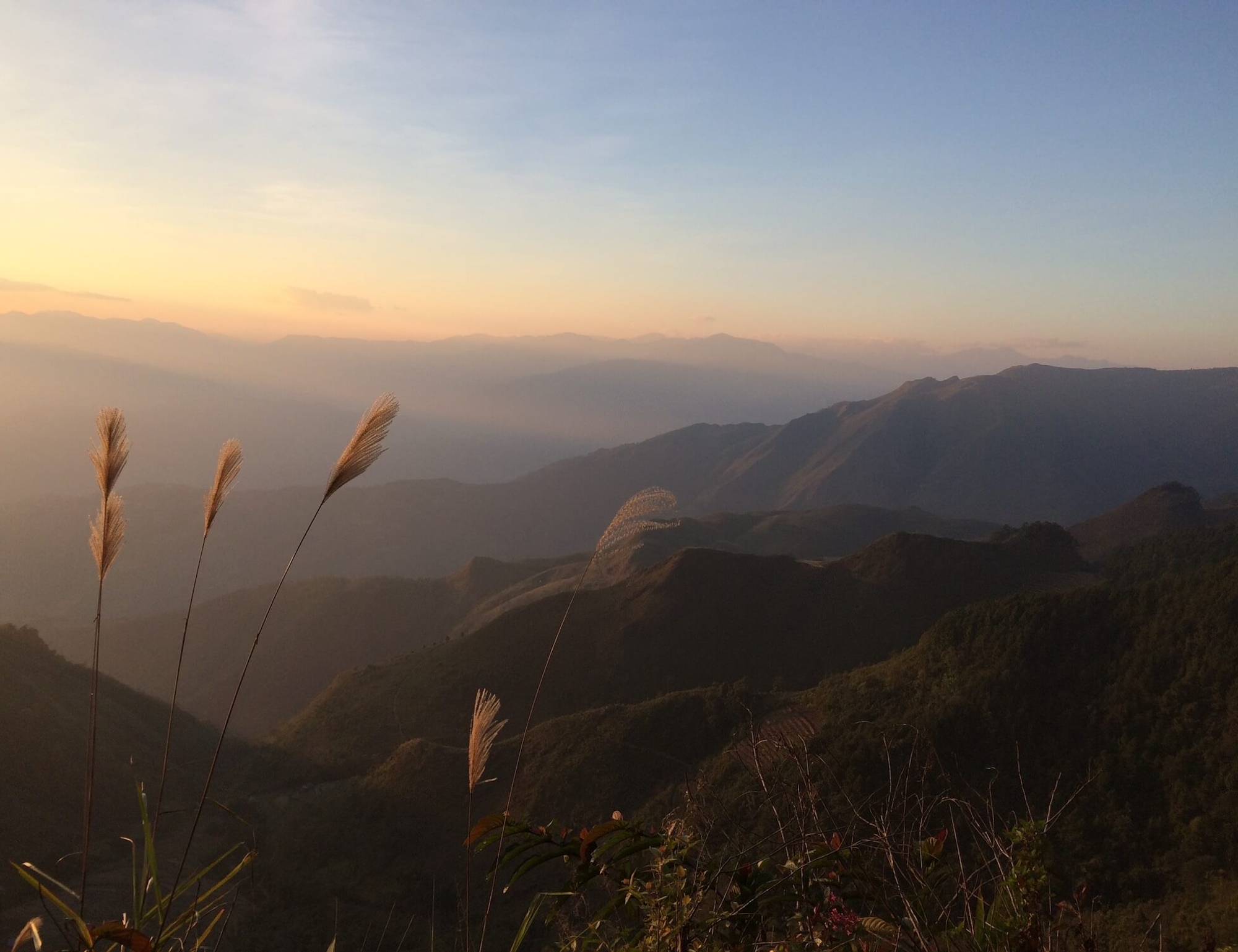 Day 5: Sin Ho
Sin Ho is regarded as a sleeping beauty. You'll be surprised that hardly anybody comes here and yet it boasts some of the best mountain scenery in this region. Another amazing day on a bike as we ride the old highway and reach Sin Ho. A tough day on a bike today, rewarded with amazing views all around.
Meals:
B,L,D
Cycling Distance:
60km / 36mi
Accommodation:
Thanh Binh Hotel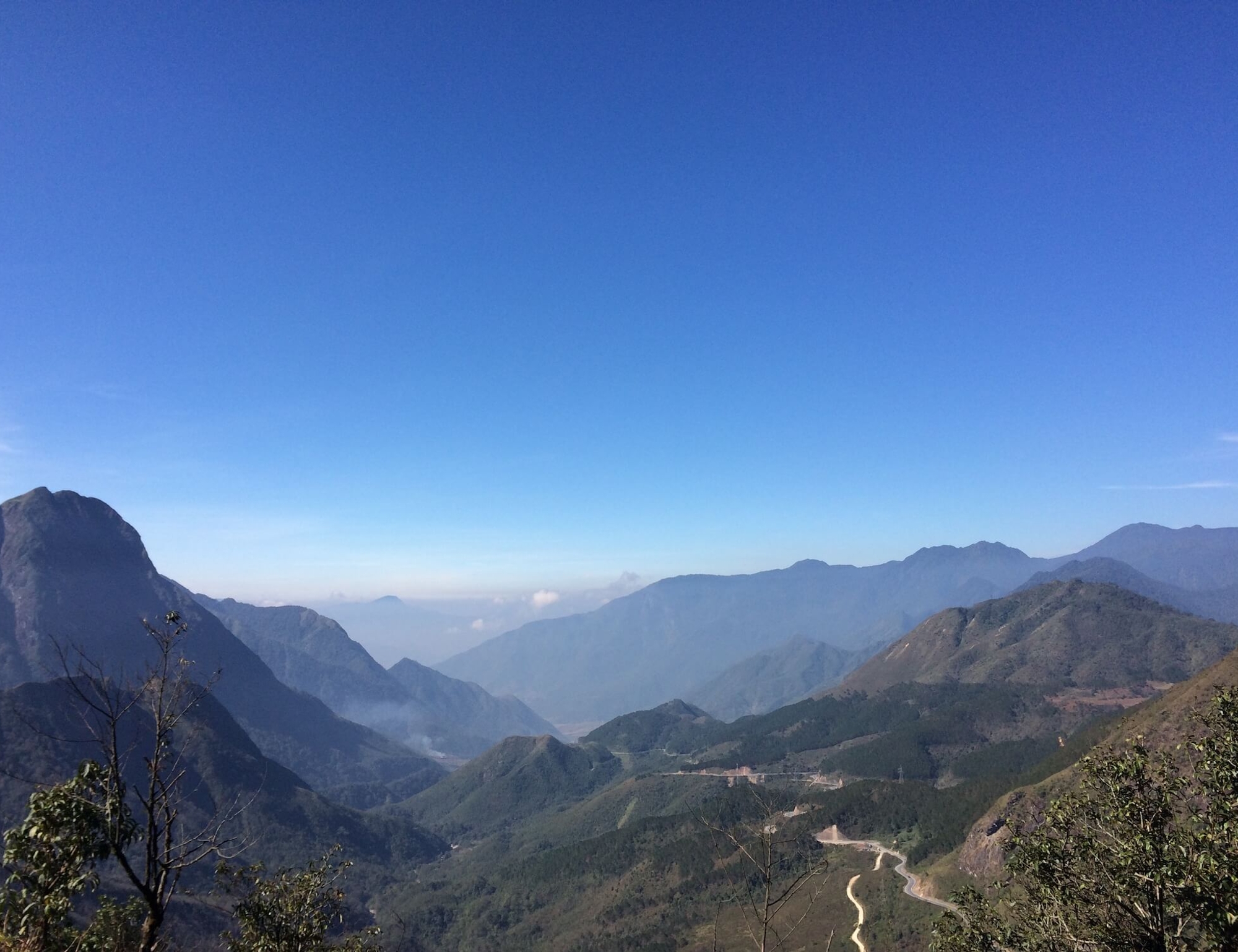 Day 6: Muong Lay
Go for a hike in a nearby area and discover the local life at close quarters. In the late morning, get ready to bike towards Muong Lay. Another good day on the bike as we make way past amazing topography to Muong Lay. Mostly a downhill ride today.
Meals:
B,L,D
Cycling Distance:
60km / 36mi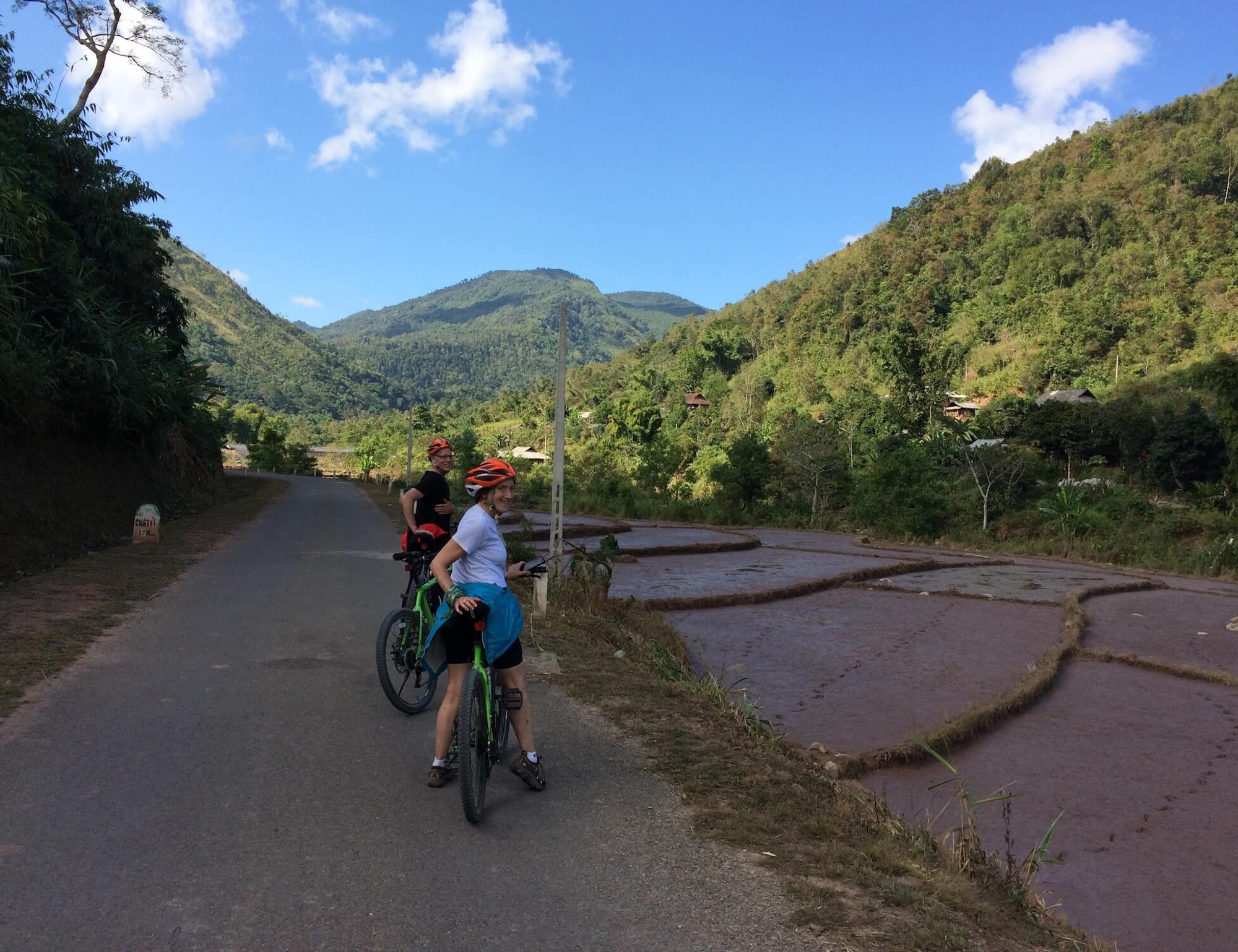 Day 7: Dien Bien Phu
Today is a long riding day. We cross few not-so-high passes along the way before arriving at Dien Bien Phu. The river plays a big part in today's cycling journey as we ride largely along the Nam Na river flanked by bananas and bamboo plantations, and past lush paddy fields.
Meals:
B,L,D
Cycling Distance:
100km / 60mi
Day 8: Dien Bien Phu
Visit some classic highlights of Dien Bien Phu such as A1 Hill and Dien Bien Phu Museum.
Meals:
B,L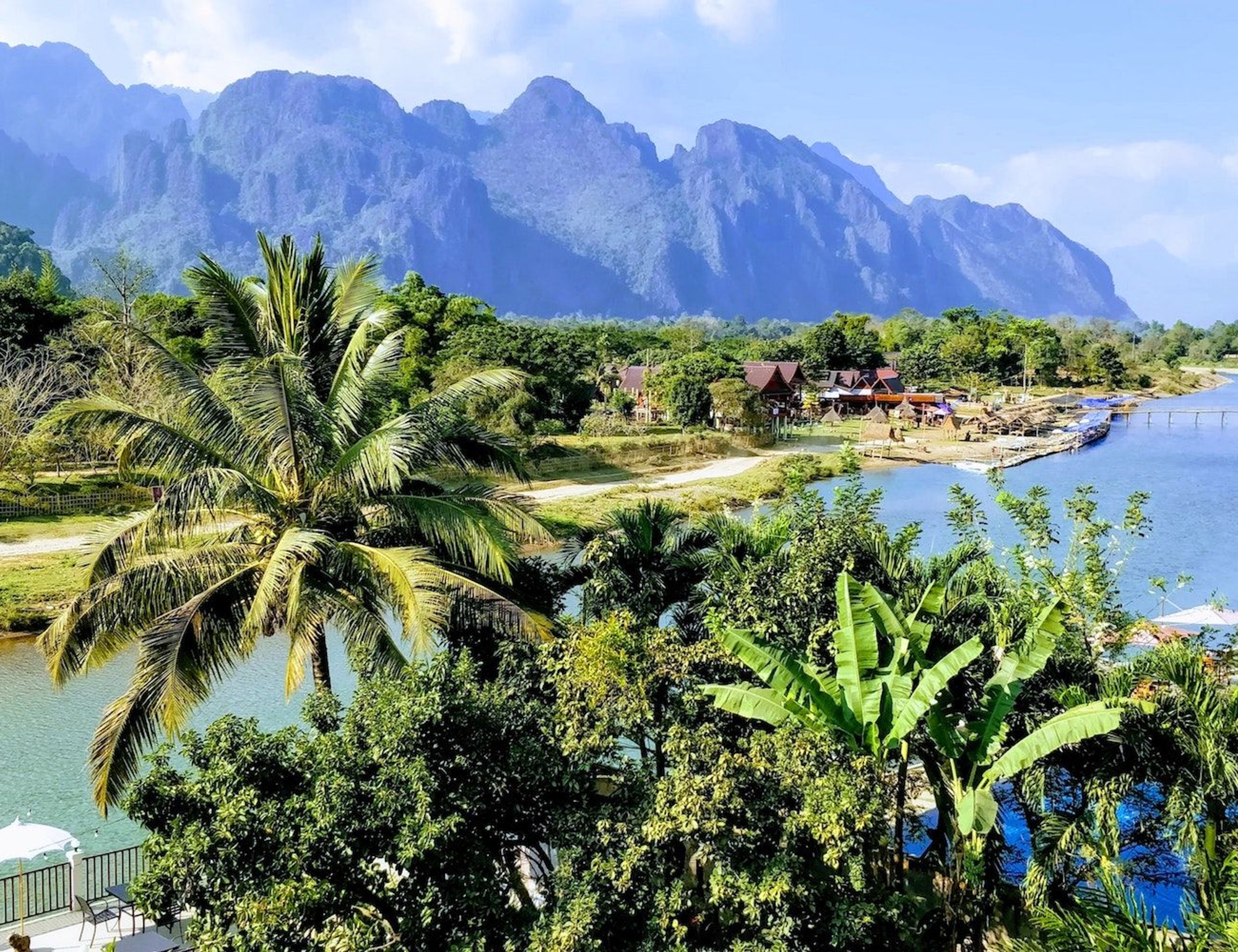 Day 9: Muang Khua
We take a transfer to Tay Trang, the border town between Vietnam and Laos. Meet our Lao guide and continue riding to Muang Khua. This is one of the most unvisited parts of Laos and the experience is truly unique.
Meals:
B,L,D
Cycling Distance:
65km / 39mi
Accommodation:
New Chaleunsouk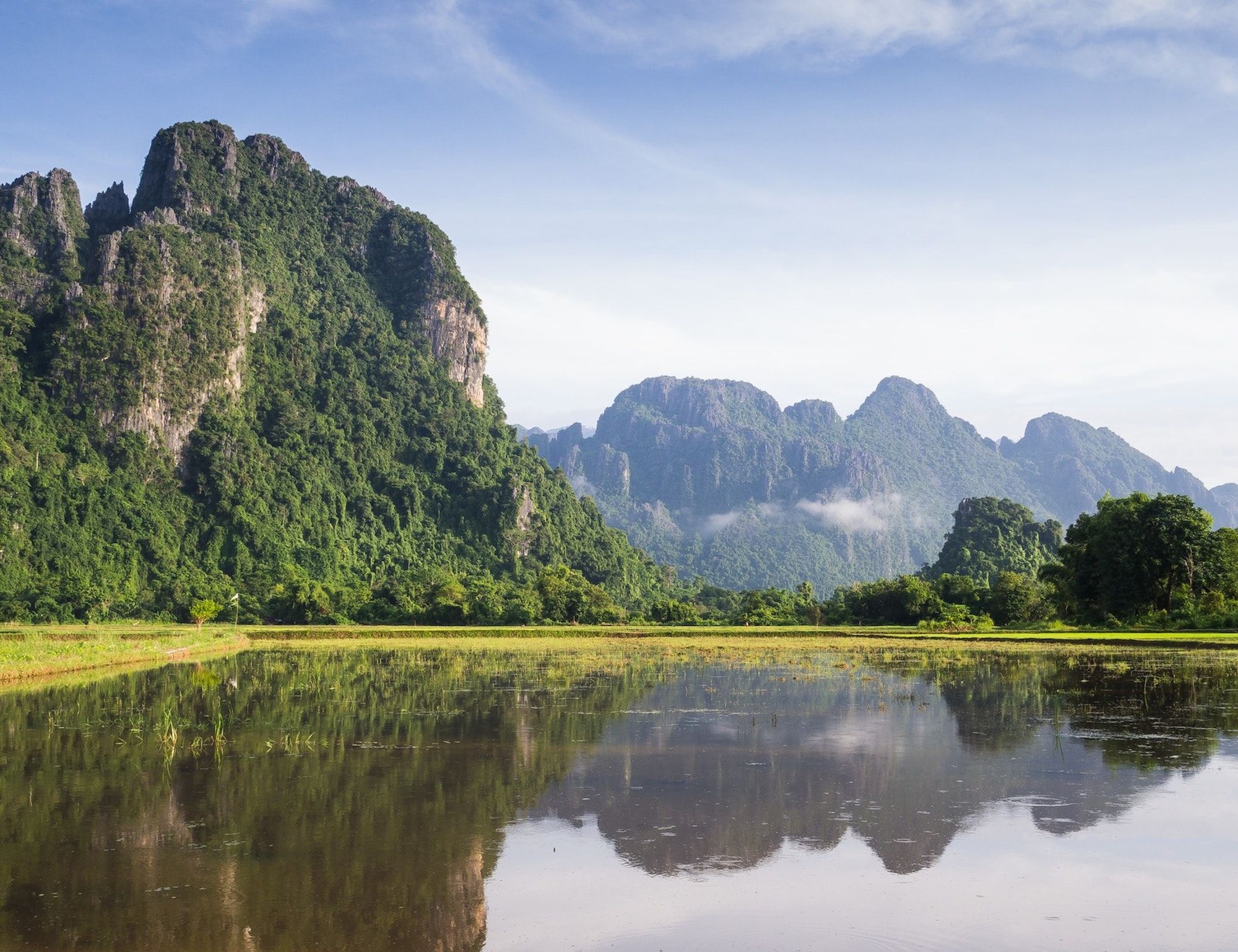 Day 10: Oudomxay
To get to the Oudomxay, we ride along the Nam Pak River. Along the way, notice how the homes are made of wood and bamboo. An undulating ride dotted with forests and river streams.
Meals:
B,L,D
Cycling Distance:
70km / 42mi*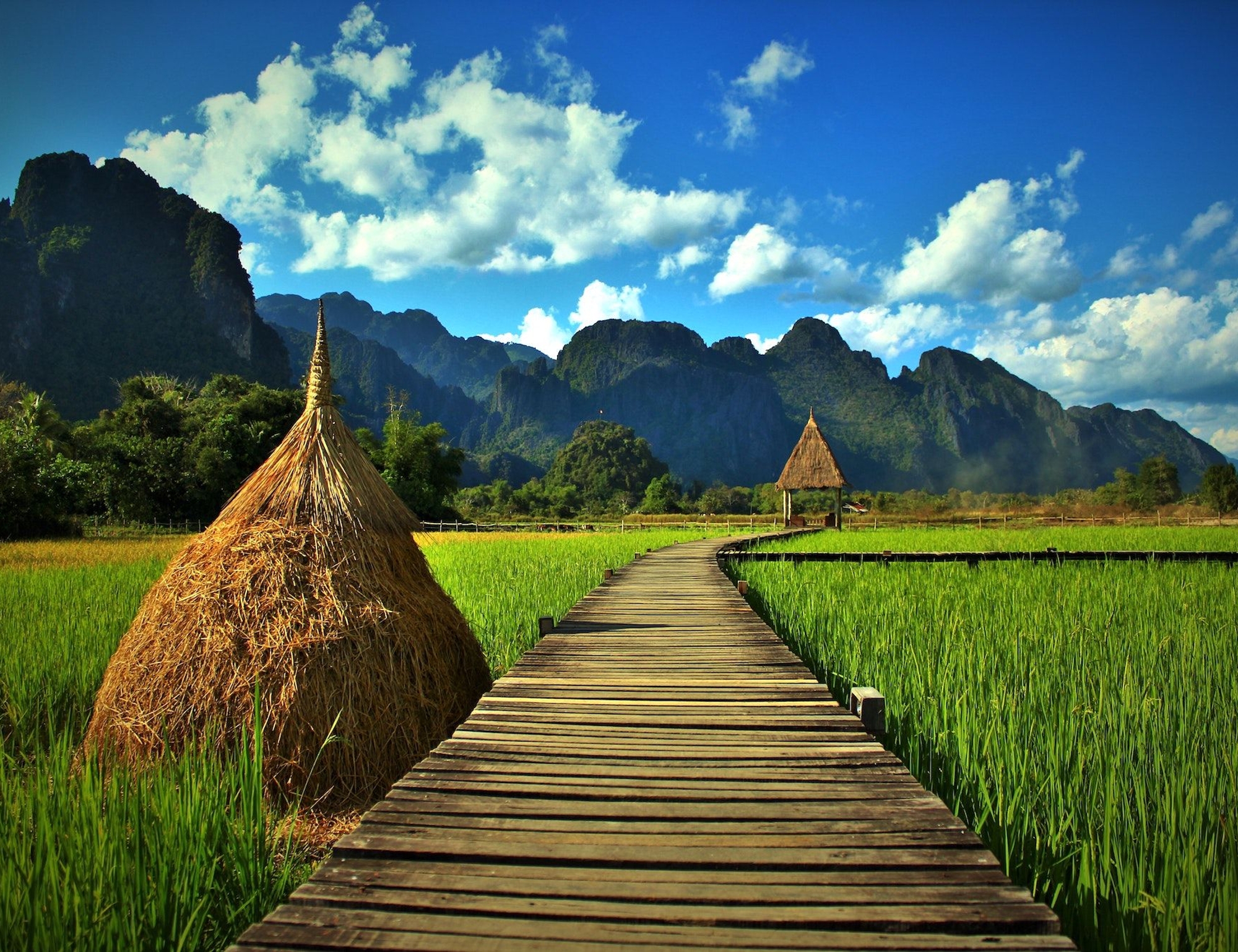 Day 11: Pak Beng
Today it's a long full day cycling to Pak Beng. This is one of the most spectacular stretches of long mountain road. The road is dotted with small villages and this is a great way to get acquainted with local rural life. The dramatic limestone and green rolling hills formations make for great photographic opportunities. There will be plenty of opportunities to stop and admire the wonderful scenery. The journey passes through beautiful mountain ranges and Hmong hill tribe villages.
Meals:
B,L,D
Cycling Distance:
70km / 42mi*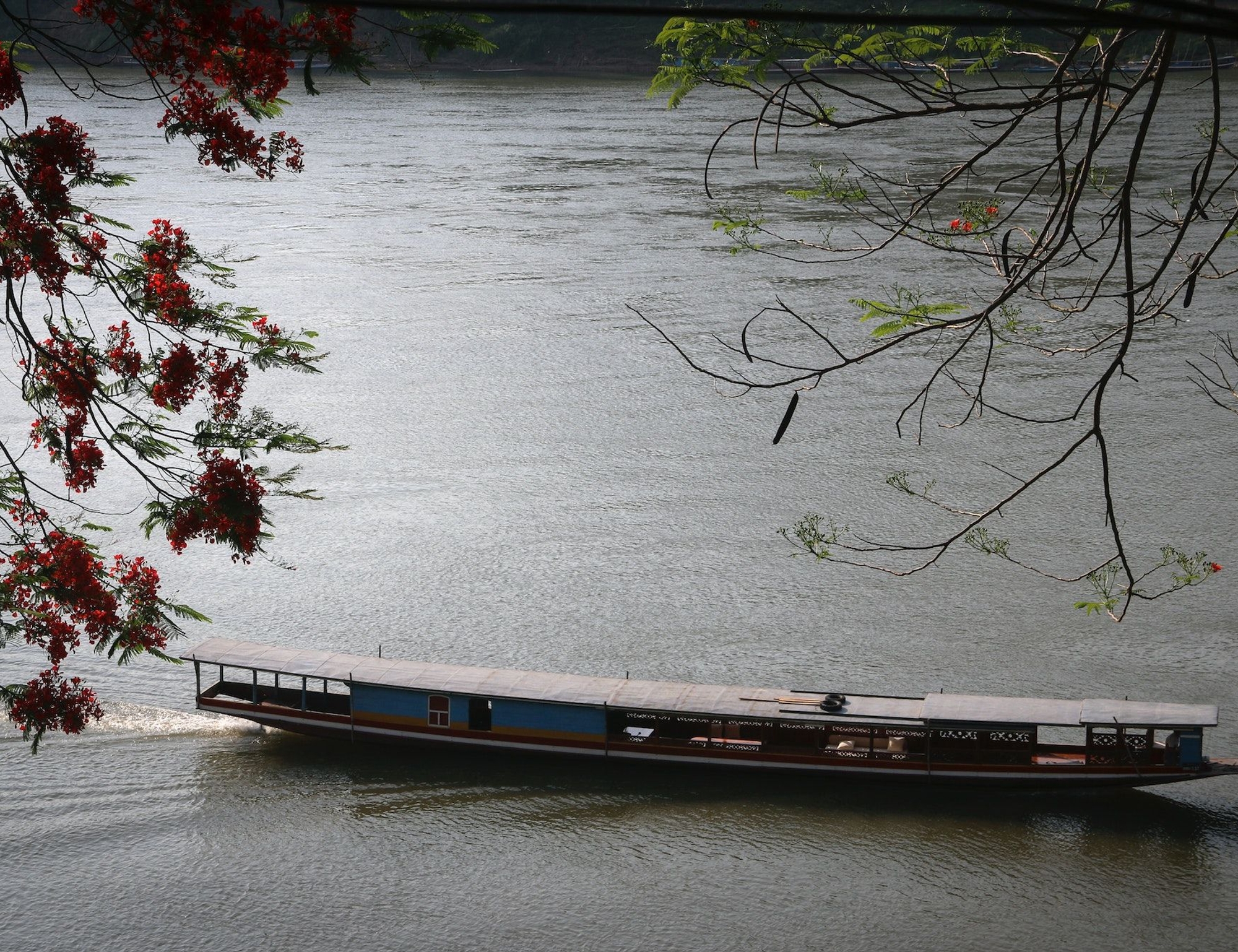 Day 12: Boat to Luang Prabang
We transfer to the pier and board a huge traditional Mekong riverboat for the upstream cruise to Luang Prabang, departure at 08.00 hrs. This portion of the Mekong is very remote, which sometimes allows glimpses of wildlife in the extensive forests. There are occasional stops at local hill tribe villages to meet people and observe life on the riverside. Lunch will be served on the boat. Enjoy the lovely scenery along both sides of the Mekong cruising to today's destination.
Arrive at Luang Prabang and enjoy a feel of an open-air museum. After rest and a short orientation, we leave to see the UNESCO world heritage city from the seat of a bicycle. This is a good way to warm up for riding on these roads and also see the most famous sights of Luang Prabang. The city has traces of French architecture as an erstwhile colony but is largely dotted with golden roofed wats (temples) amidst the raw topography of rugged mountains and lush environs. The combination is stunning!
Our guide meets you at your hotel at about 13:00hrs. Begin the afternoon tour by cycling around the old quarter of Luang Prabang, starting at Heuan Chan Heritage House and after to Luang Prabang's National Museum, formerly the Royal Palace. Displayed within is a collection of personal artifacts of the former Laotian Royal Family. Visit nearby Wat Mai – the five-tiered roof epitomizes the graceful Luang Prabang architectural style. Continue cycling along the Mekong River and stop at the hillside temple of Wat That Luang. Take a short walk and visit the ancient stupa called That Dam (the Black Stupa) before biking to Wat Visoun, the oldest living temple in Luang Prabang. Wat Visoun dates back to 1513 and contains a collection of antique wooden Buddha images. Continue along the Nam Khan River to Wat Xieng Thong – often considered to be Luang Prabang's most elegant. The temple is characterized by tiered roofs sweeping low to the ground and the impressive "tree of life" mosaic. Before sunset, cycle back to your hotel on the town's main street, stopping at Wat Sop and Wat Sen along the way.
Today's dinner is on your own. We suggest eating dinner at a street stall so you can dig into the local delicacies. street stall so you can dig into the local delicacies. Lao food can be very meat-oriented. Chopped meat, chicken, or duck are common, but there are plenty of options for vegetarians as well. Our personal recommendation is the light and tasty Tam Mak Houng or papaya salad, which is made from sliced raw papaya, garlic, chilly, peanuts, sugar, fermented fish sauce, and lime juice.
Meals:
B,L
Cycling Distance:
12km / 7mi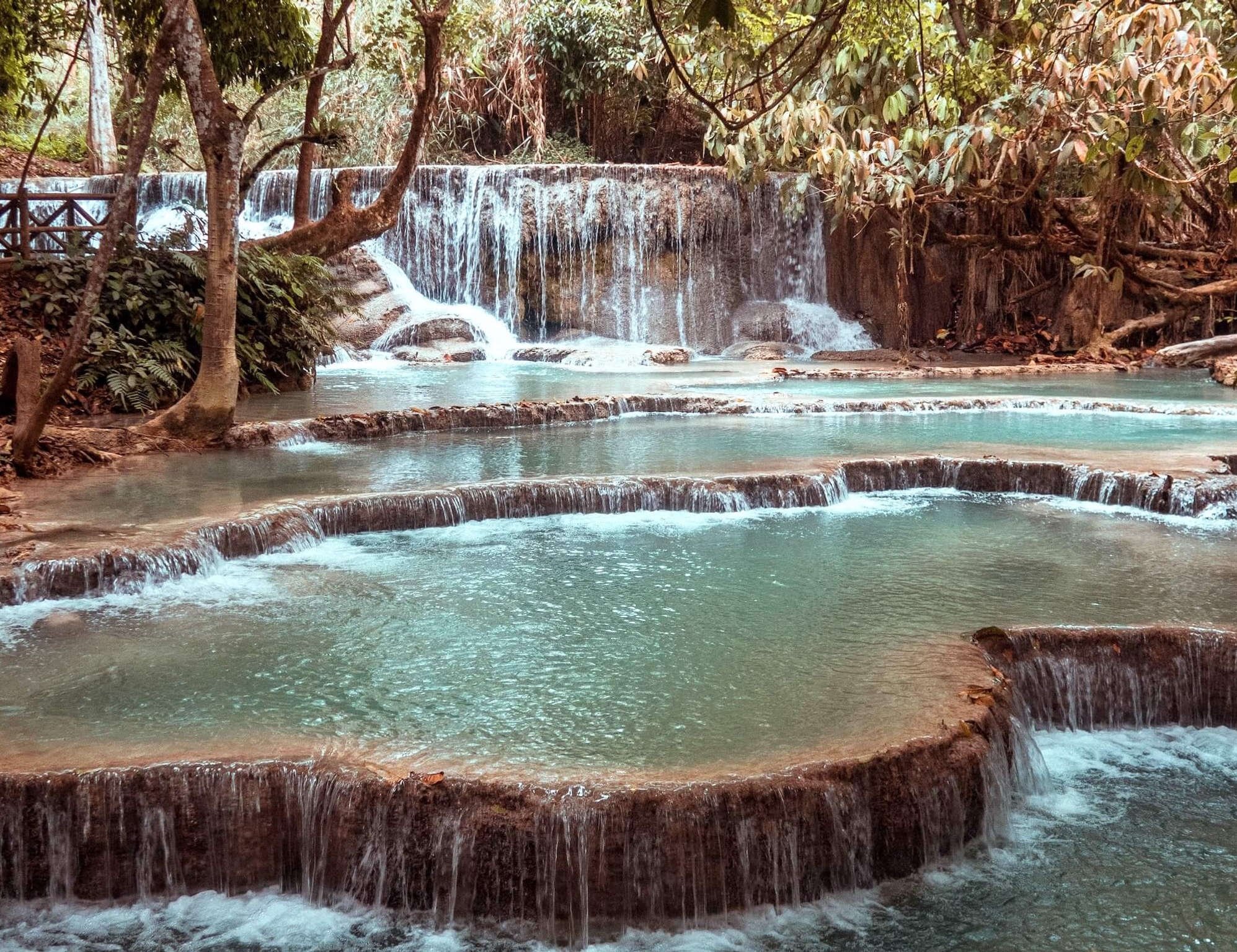 Day 13: Luang Prabang
Our main destination for the day is the hidden waterfall, Kung Si. Tucked away between thick foliage, the famous waterfall feels like a secret. The aquamarine waters are tempting, so do carry your swimwear along.
On our way to the waterfalls, we make a stop at the Great Project (called the Laos Buffalo Dairy), a project designed to educate the Rural communities in Animal Husbandry and basic animal health care. They rent the Cattle from the villagers to enable a secure income for the community and use the milk to create Cheese and Spectacular Ice Cream. Lunch is served Picnic style here and there is also an opportunity to get an unforgettable 'Buffalo Selfie'.
We also hike to the top of the falls. We spend until afternoon here and return to the town by a long-tail boat skirting the spectacular Mekong river. In the evening, we recommend visiting the famous night handicraft market. Shopping for local delights can be great fun, so enjoy your shopping time for the day.
Dinner is at a Local NGO who train marginalized youth for careers in the Hospitality industry. It is also one of the most exciting menus in town, a great balance between traditional and modern flavors.
Meals:
B,L,D
Cycling Distance:
30km / 18mi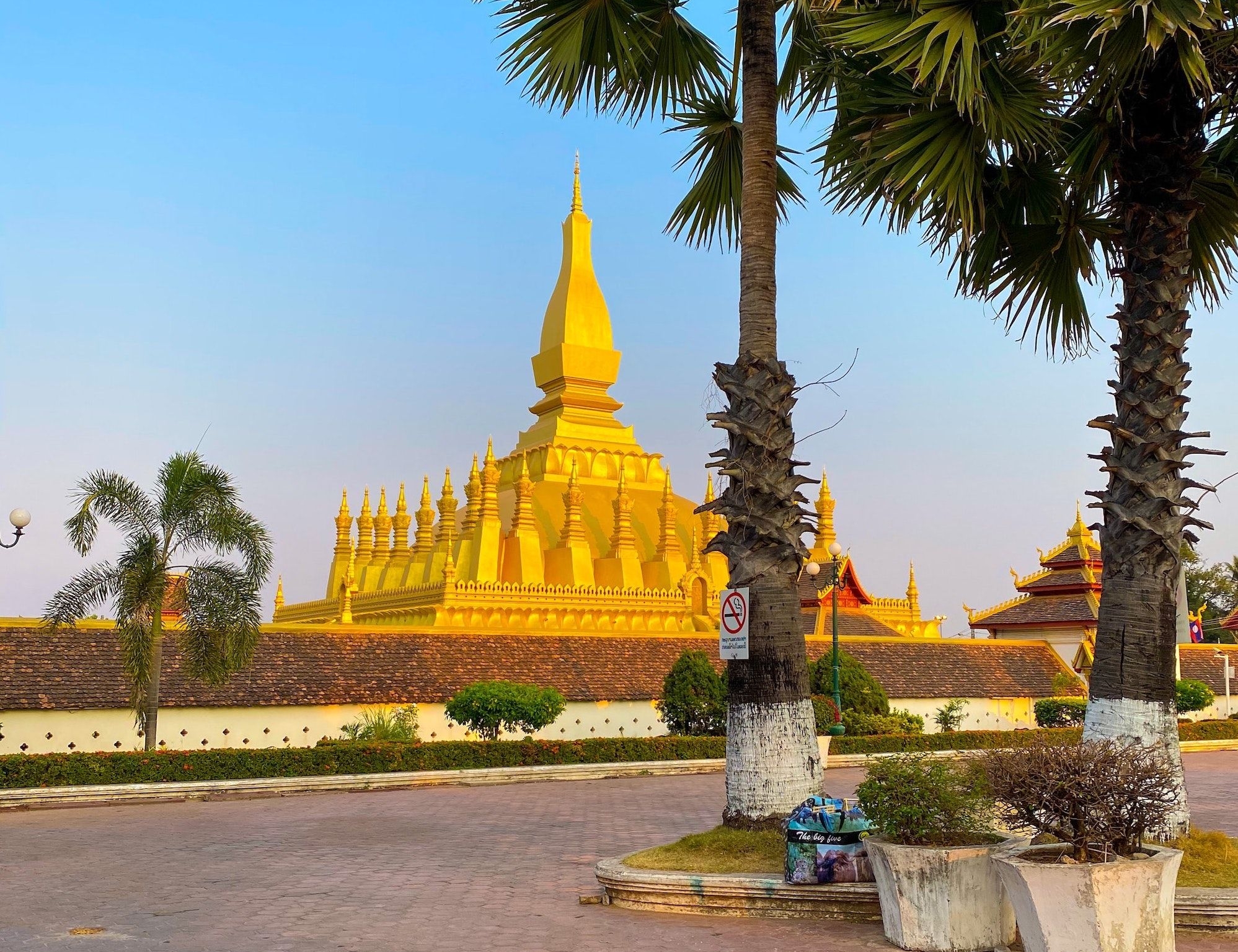 Day 14: Luang Prabang
Get up before sunrise today, and walk up to Mount Phousi for a beautiful tinge of orange in the sky and seeing the city bathe in the warm glow of the rising sun.
Please make arrangements as per your onward journey.
Meals:
B
Map
Dates and Prices
Note:
Our base pricing is in USD. However, we can also quote in AUD, GBP, CAD, and EUR, and you can pay in the same. Please write us.
---
Couldn't find a trip with convenient dates?
Open your date as a join-in tour or customize further as private one.
We offer private departures on almost all our itineraries, and for groups of four or more, they cost the same as our standard trips!
---
Essential Info
Inclusions
LODGING
All hotels as mentioned in the tour details or similar (subject to availability).
trip leader
Expert Trip Leader(s) who look after your every need and add meaning to your vacation.
bike
Immaculately maintained bike with helmet, suited to a terrain.
shuttle
A Van support follows the group of riders and carries all belongings.
meals
Meals as per itinerary. Guests are given the opportunity to dine on their own so that they discover a location independently.
refreshments
Refreshments and mineral water while cycling.
entrance
Entrance fees to most of the monuments and temples.
Exclusions
Airport pickup and drop
We recommend to book direclty from airport or hotel.
meals
Some meals may not be included. Please check your itinerary.
Beverages
Beverages such as alcohol, tea, coffee, juice at a hotel or restaurant.
Bikes
When you have a road and the thrill of a journey ahead of you, it's imperative to have a good bike to enjoy it. Our fleet majorly consist of the below bikes as a part of this tour. However, sometimes due to height or availability constraints, we may provide a different but similar quality bike.
hybrid
Included in your trip price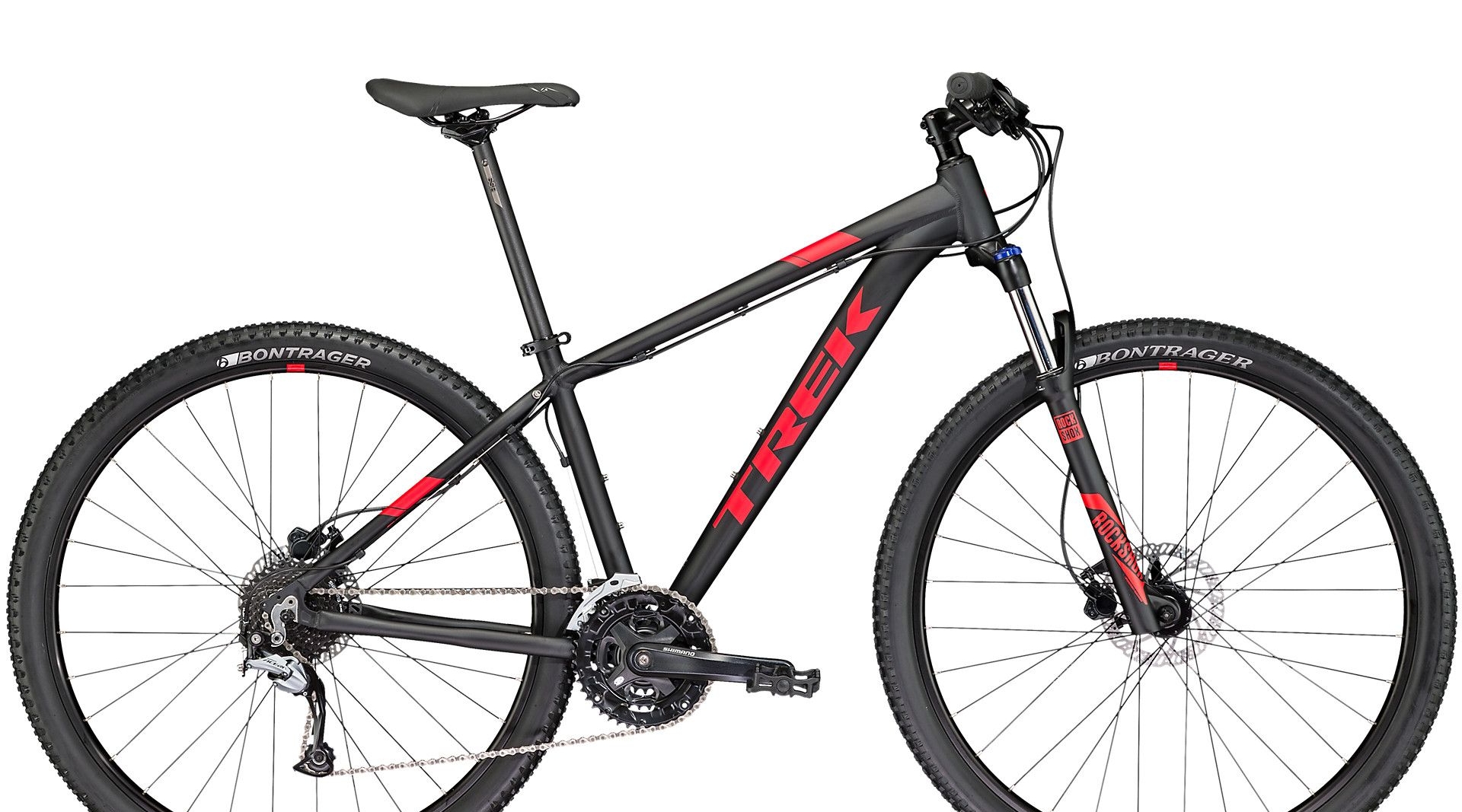 mountain
Included in your trip price
mountain
Included in your trip price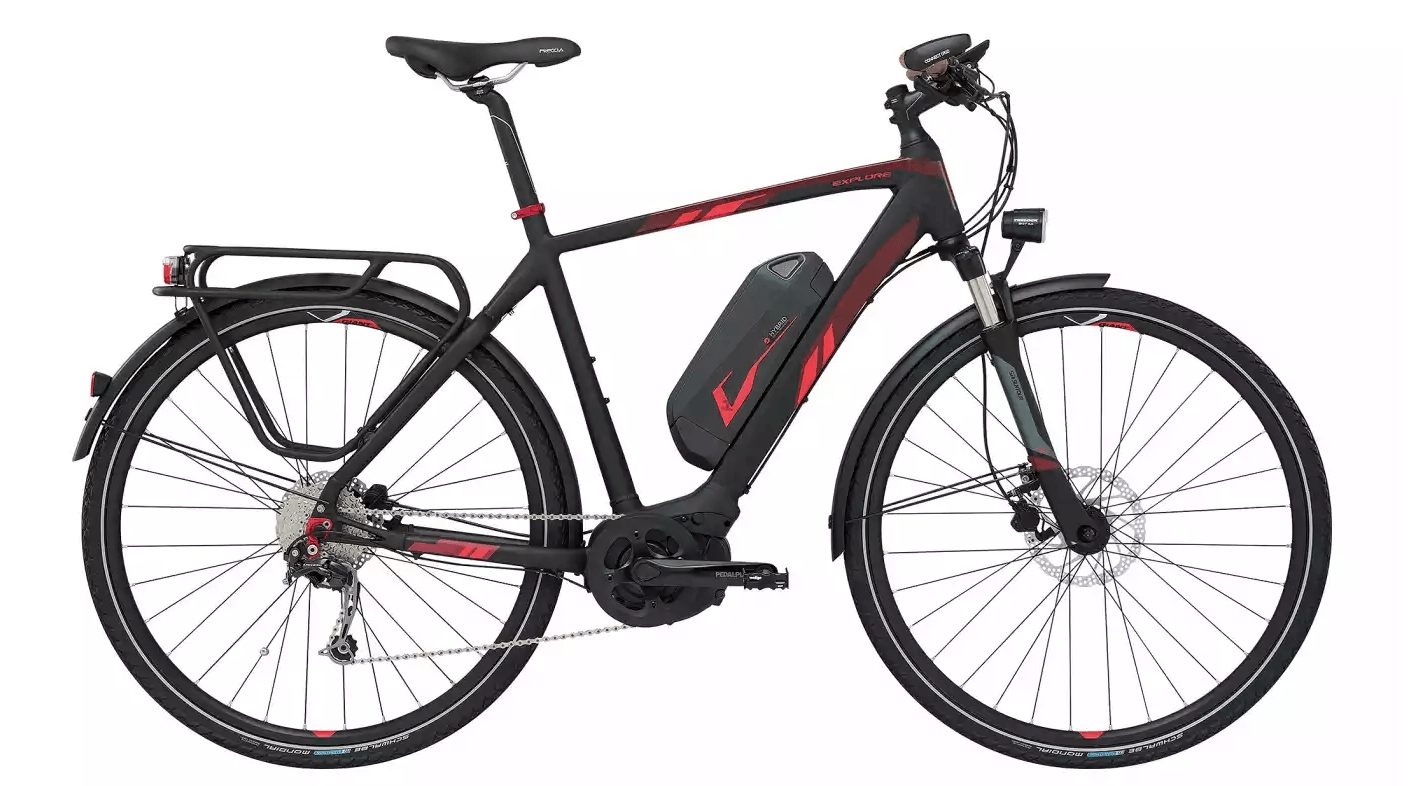 Giant Explore E+ (Vietnam)
ebike
Trek 3900 ebike (conversion kit)
ebike
Weather
Vietnam Weather
The cycling season in the northwestern mountains of Vietnam runs from late August to May. December and January are cold with light showers, and travelers need to prepare accordingly.
Laos Weather
The dry season runs from late October until May; June to October is characterized by heavy rainfall. The southwest monsoon generally arrives around May/July. Until July, rain comes mostly in the form of short downpours for an hour or so, clearing the way for clear skies. After July, rain reaches peak levels in August and September.
Though the weather can be sometimes quite unpleasant from June to September, there are benefits to this season. Nature comes to life, dry brown grasslands and forests become lush and green, the farmers welcome the season with full productivity, and lakes and rivers as well as waterfalls fill up and become stronger than ever.
Our cycling tours in Northern Laos majorly run from September to mid-April with Oct to Feb being the best months having low humidity and plenty of sunshine. Mar to May is characterized by high humidity and some smokey skies due to slash-and-burn agriculture.
Visa
Vietnam Visa
Residents from a number of countries have visa exemption status for tourist visits to Vietnam. For a full list of up-to-date visa-exempt countries, see the Vietnam Foreign Affairs website.
Starting August 15, 2023, the Vietnam government will start offering an e-visa valid for up to 90 days with multiple entries, replacing the current 30-day, single-entry option. Furthermore, passport holders from Denmark, Finland, France, Germany, Italy, Japan, South Korea, Russia, Spain, Sweden, and the United Kingdom will benefit from an extended visa exemption period of 45 days, up from the current 15 days. Eligible foreign nationals will either benefit from a longer duration of stay and greater flexibility with the extended e-visa validity of up to 90 days and multiple entries, or enjoy an extended visa exemption period of 45 days.
e-Visa – You can apply for an e-visa through the government website, then, once approved, simply print it out and present it upon arrival in Vietnam. The additional benefit of the e-visa is that it's valid at land borders, not just airports. The processing time ranges from 2 to 7 working days. We recommend applying 2 weeks in advance to avoid unexpected delays. Read more about tourist e-visas for Vietnam at the Vietnam Immigration portal and apply there.
While applying online for an approval letter, please ensure that you have the following documents:
Passport scanned copy: A scanned copy of your passport - front (main) page. It shouldn't be a mobile photo or a photo taken from a laptop. Strictly scanned copy done through a computer scanner.
Passport size photo: portrait photo (4*6 size, colored photo, white background, straight looking without glasses). A photo taken from a mobile or laptop may or may not work, so I would strictly advise getting one made through a nearby photo studio (retail shop) that specializes in taking photos for visas.
Here is an excellent resource on Vietnam visas that may be worth looking at.
Laos Visa
Tourist visas on arrival are available at certain ports of entry, and generally permit a stay of 30 days. At certain ports of entry, you can use an eVisa. See laoevisa.gov.la for more information. We recommend applying for e-visa in advance as that expedites the immigration process on arrival at Laos airport.
During this tour, we will enter Laos via Pang Hoc. We strongly advise obtaining a Laos evisa ahead of time. When applying for your evisa online, please ensure that you select Pang Hoc as your entry point.
Reviews from our friends
Great Job
Art of Bicycling did a great job customizing a route for us, plenty challenging, but also time to rest, relax and enjoy the beauty of this special place.