Noto Peninsula Coast to Coast Bike Tour
---
Overview
Bike along the rugged coastline of Noto Peninsula, one of the most beautiful coastal cycling routes anywhere in the world. The Noto peninsula offers some excellent cycling routes, especially along its rugged coastline which is every cyclist's delight. It is so isolated from the rest of Japan that until the medieval age, it was a place deposed kings and noblemen were banished to. However, it is this very isolation that has allowed Noto to develop its unique culture while remaining a relatively untouched and unexplored region of Japan.
Its Oku-noto no Aenokoto rice harvesting ritual is recognized by UNESCO as an intangible cultural heritage of humanity. Much of Noto's agricultural landscape is defined by the unique Satoyama and Satoumi agricultural techniques developed by its inhabitants, which are recognized as globally important agricultural heritage systems.
Cycling through the Noto Peninsula is a journey that takes you through alternately, one of the most unique agricultural landscapes on earth, and some of the most beautiful coastal scenery you will ever see. And of course, there are numerous Onsen springs and stays at Ryokan or traditional Japanese inns that make any holiday in Japan truly memorable.
Avg. dist. cycled
60km/36mi
Highlights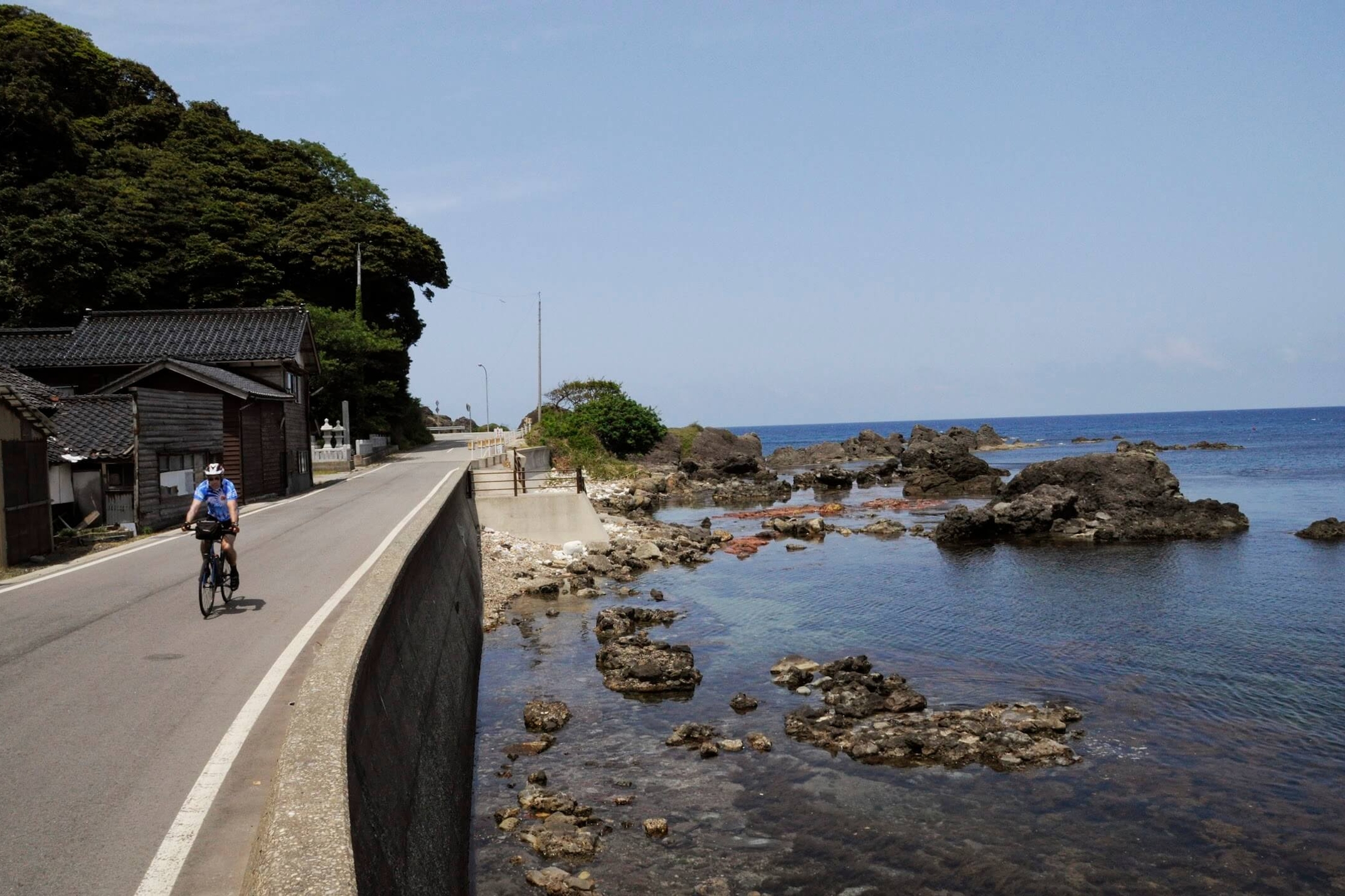 Noto Peninsula's dramatic coast
Bike along the rugged coastline of Noto Peninsula, one of the most beautiful coastal cycling routes anywhere in the world.
Itinerary
Brief Itinerary
Accommodation - Casual Inns
Small luxury and boutique hotels that are true to their heritage and character and reflect local ethos are listed here as Casual Inns. They hold within them an unassuming charm and regional character that is an extension of the destination itself. Most of them fall under the 3-star or 4-star category with a possible mix of homestays.
We have chosen them carefully so that you are well-rested; get a drift of the local character or an enthralling view from your verandah. The above brief itinerary gives you a clickable list of hotels for your perusal.
Detailed Itinerary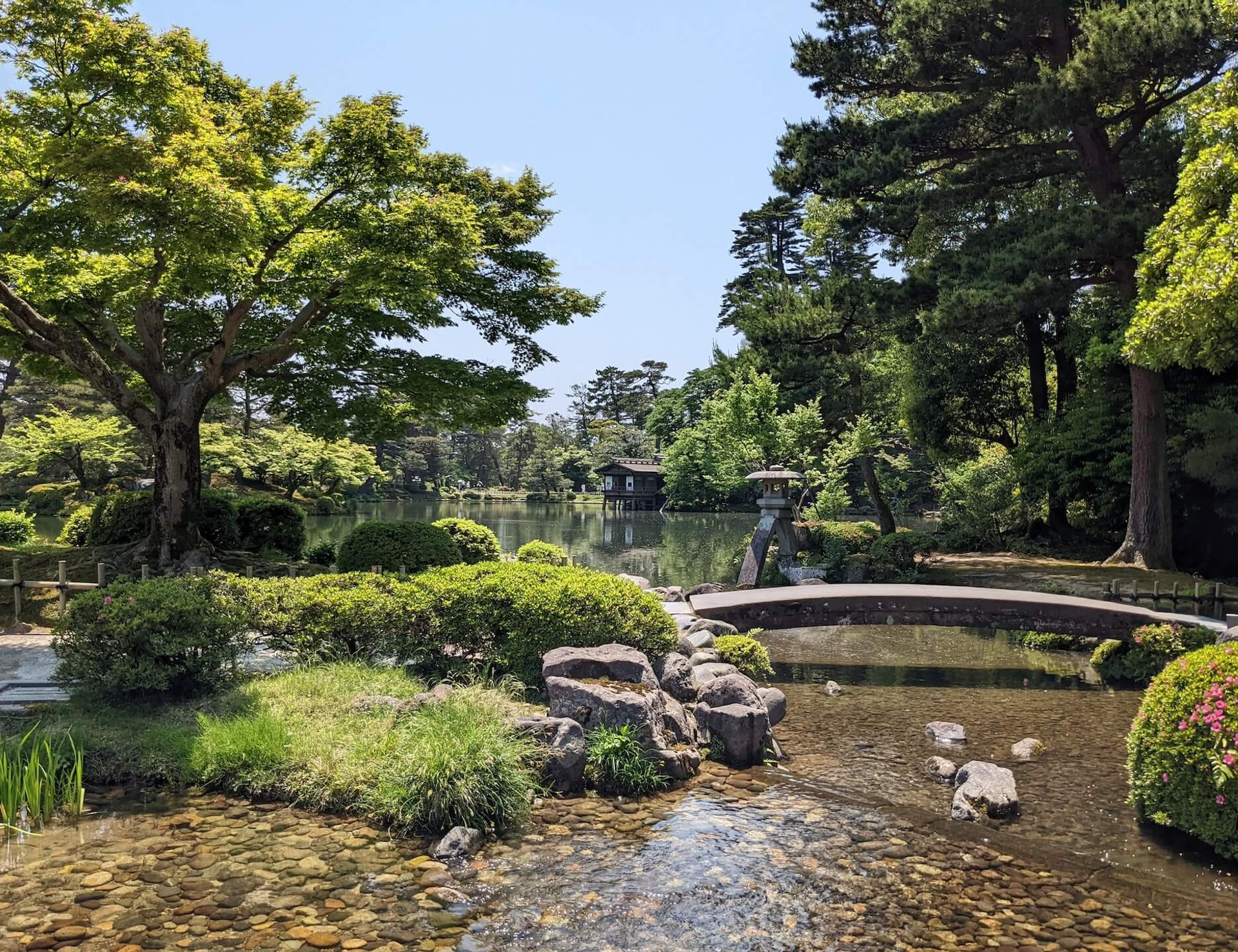 Day 1: Kanazawa
We meet at our hotel in Kanazawa at 5:00 PM. After an introductory meeting and bike fitting, we take a stroll through the city and enjoy a welcome dinner in town.
Kanazawa is a city of half a million inhabitants which is sometimes given the moniker of Little Kyoto, on account of its being a nerve center of cultural life in the region. Kanazawa has great food, beautiful wooden townhouses, and serene gardens.
However, the one thing that Kanazawa is known for, above all else, is its gold leaf craft. In fact, Kanazawa in Japanese literally translates to "gold marsh". Gold leaf is real gold that has been hand-beaten into a weightless, paper-thin sheet, which is then used in a range of products, from home decor to paintings, and even in food. The small town of Kanazawa makes all of Japan's gold leaf. So significant is the gold leaf craft of Kanazawa that UNESCO recognizes the Kanazawa gold leaf craft as an intangible cultural heritage of the world. A local delicacy we suggest you must try when in Kanazawa is the gold leaf ice cream, which is, as the name suggests, ice cream with gold leaf on it.
Yet another Kanazawa highlight is the Kenrokuen Garden, considered one of the three most beautiful landscaped gardens in Japan.
With so much to explore, you'll have your hands full in Kanazawa even before our cycling adventure has begun. This is why we recommend that you arrive a day earlier in Kanazawa to explore some of it on your own. Kanazawa is a 3.5-hour bullet train journey from Osaka and 3 hours by bullet train from Tokyo.
Meals:
D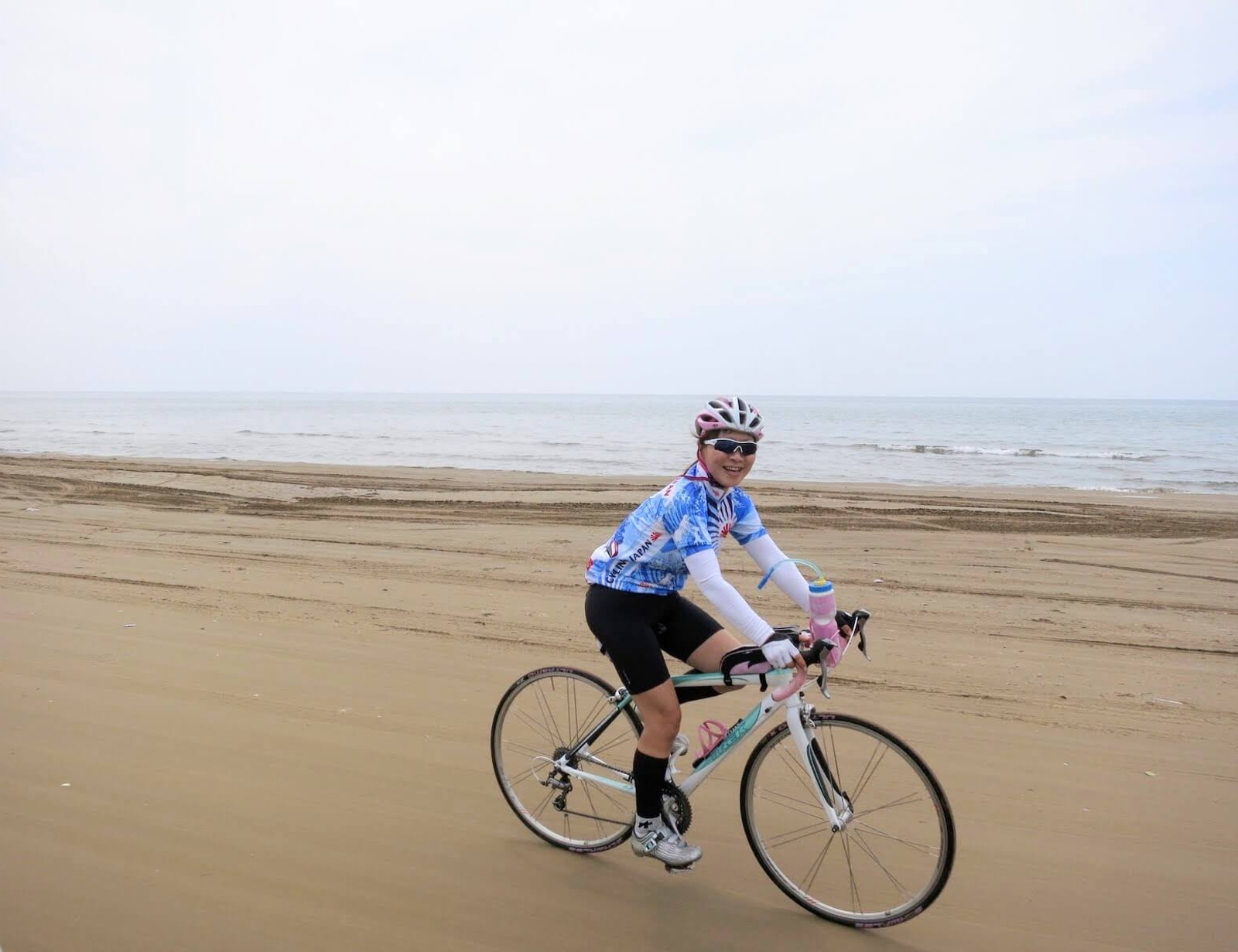 Day 2: Hakui
We begin our cycling journey by heading due west towards the Sea of Japan, and then taking a sharp northwards course to ride along the beach. The ride takes us to the famous Chirihama Nagisa Driveway — an 8 km stretch of hard-packed sand on which it is permissible to drive and bike. This makes it perhaps the only driveway of its kind anywhere in the world. We stop by the beach for lunch and then continue onwards to our destination, which is the small town of Hakui noted for its silk textile production. The day's cycling is relaxed and gentle, with a total ascent of about 300m. The stay tonight is at a traditional Japanese inn or Ryokan with a private bathroom and an onsen spa.
Meals:
B,D
Cycling Distance:
60km/36mi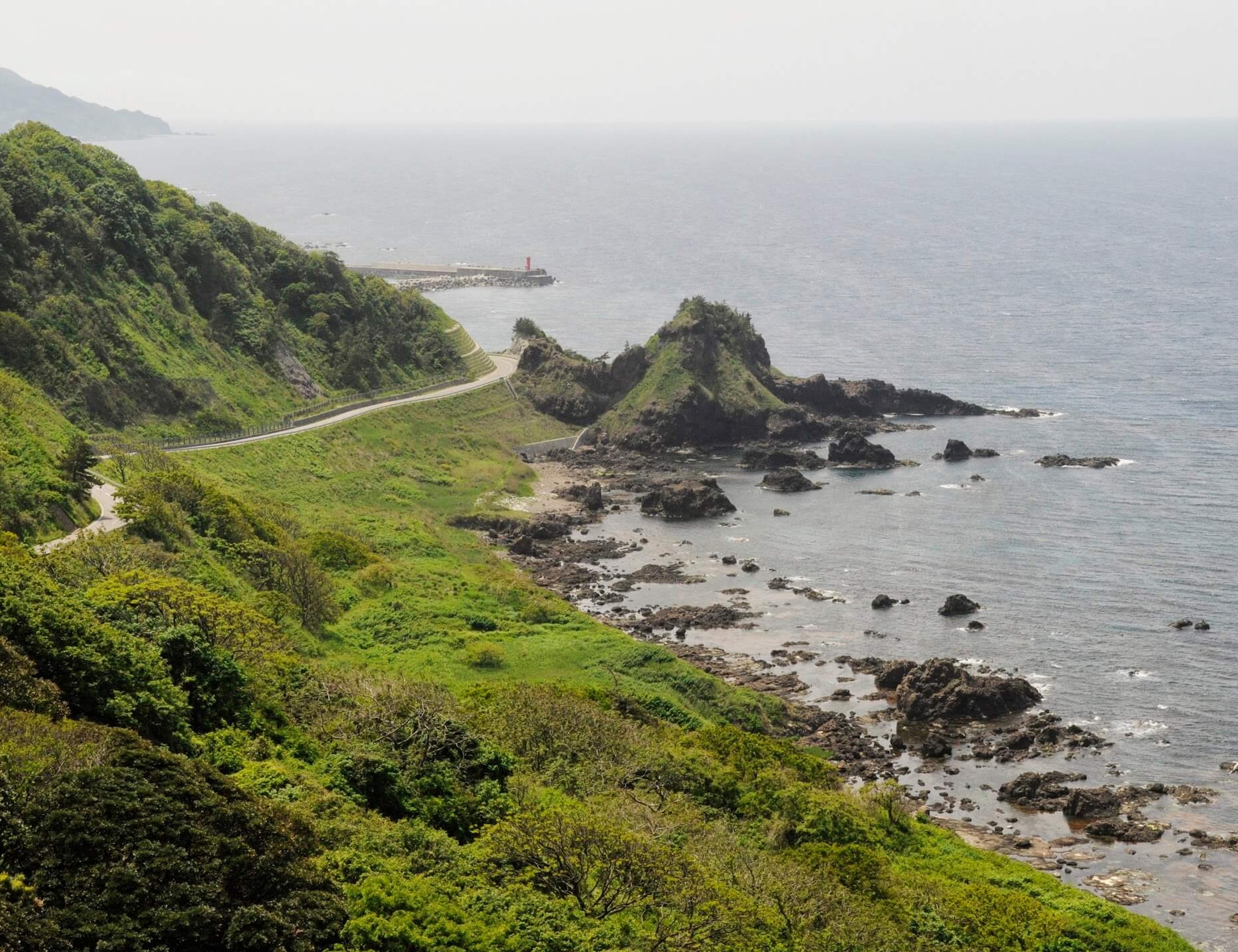 Day 3: Togi
We get on our bikes in the morning and continue heading due north along the coast. The sea is our constant companion on this day, and we cross several quaint fishing villages as we ride along the rugged Noto coastline. A particularly interesting phenomenon we get to observe this day is the fascinating rock formations along the coast, where the turbulent sea has shaped the rocks into interesting shapes over thousands of years. As we near the end of the day's ride, we might get to catch the sun going down into the sea behind the famous Hatago Iwa, or "married rocks" that are considered sacred in the Japanese Shinto religion. We end the day's ride at Togi, a town known for its ancient gold and silver mines. Today's ride is a little more challenging, with a maximum elevation gain of 700 m. We stay once again at a traditional Japanese Ryokan.
Meals:
B,D
Cycling Distance:
60km/36mi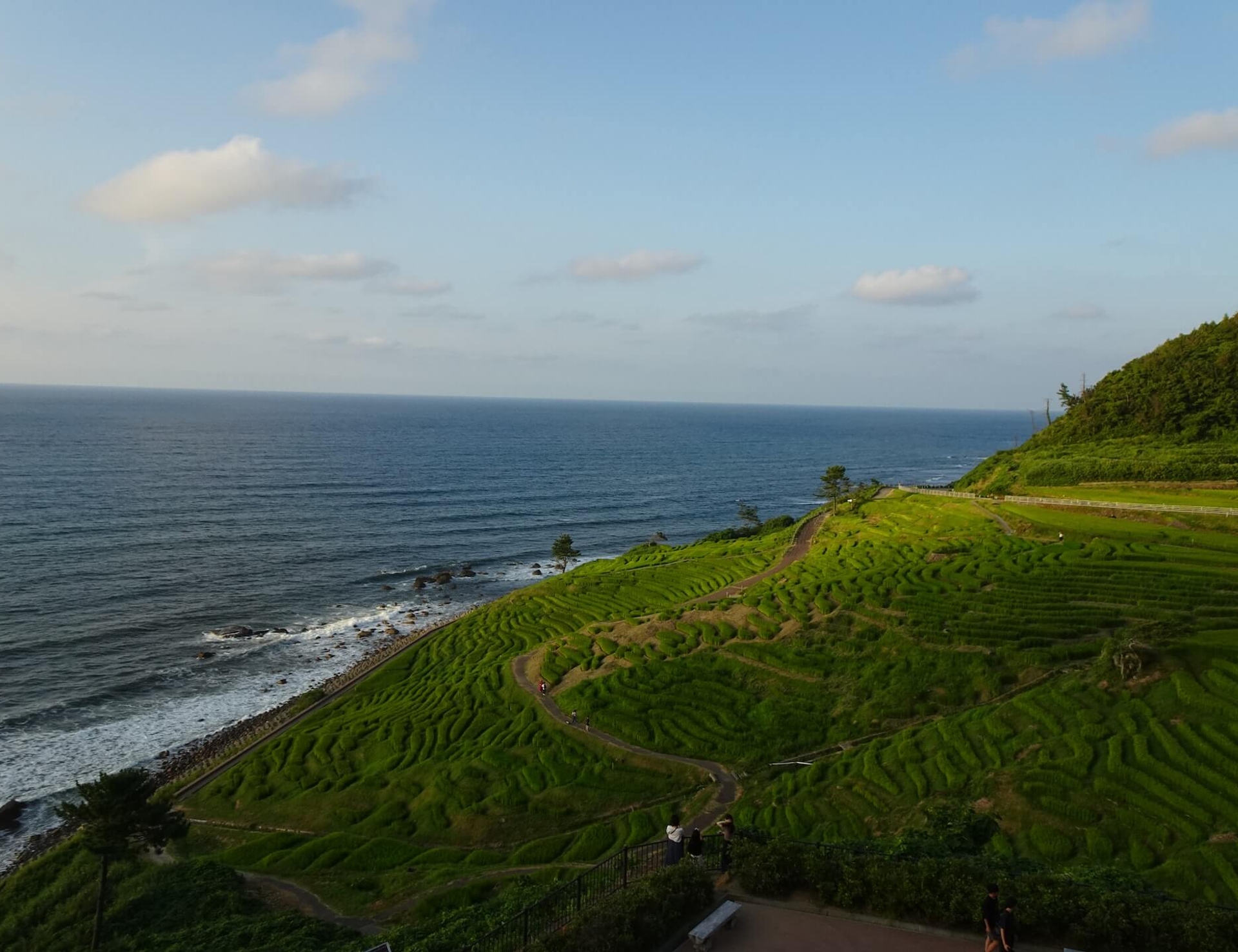 Day 4: Wajima
Today we strike a north-westerly course, straying away from the coast for a while as we ride through quiet backroads, passing by quaint wooden houses with black-tiled roofs to re-emerge along the coast. We even get to stop and step into one such house at the Kadomi Heritage House, where we experience firsthand what life inside a traditional Japanese wooden house is like. Today's ride is quite unlike anything you've experienced before, as we head towards our destination for the day, Wajima. Wajima is a small town of about 30,000 inhabitants that is known for two things — its lacquerware, and its 1000 rice fields. The latter is quite a spectacle, as these rice fields are lit using solar LED lights for four hours after sunset, presenting a mesmerizing sight of beautiful rice paddies lit in colorful light. Stay tonight is in a conventional three-star hotel.
Meals:
B
Cycling Distance:
60km / 36mi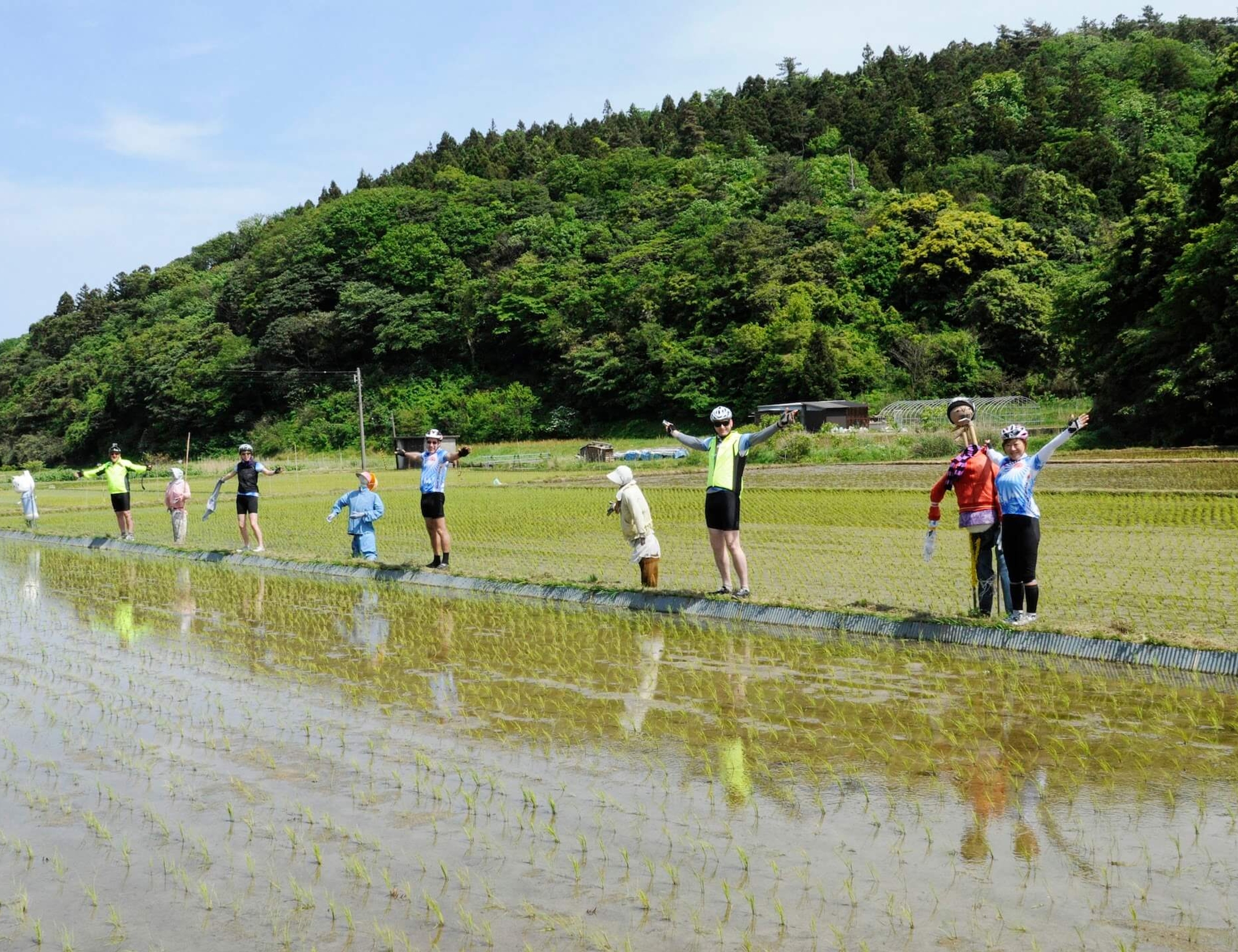 Day 5: Suzu
We start off the day with a visit to Wajima's famous morning market, one of the largest and oldest morning markets in Japan, having been in operation for over 1000 years. The market opens at 8 AM and stays running till about noon. Locals come to shop here for fresh sea and land produce. Visitors can buy souvenirs such as the famous Wajima lacquerware, or gold leaf-covered chopsticks. We then get on our bikes and ride past the famous 1000 rice fields and onwards in a northeasterly direction. Riding along the coast, we stop and see how salt is made from the sea using the ancient evaporation technique still in operation. You can even try your hand at the seawater spraying technique. We end the day's cycling at Suzu, which is the northernmost point in the Noto Peninsula. Today's ride has a few challenging climbs as we ride through a total elevation gain of 750 m. Stay once again, is a conventional three-star hotel.
Meals:
B,D
Cycling Distance:
72km/42mi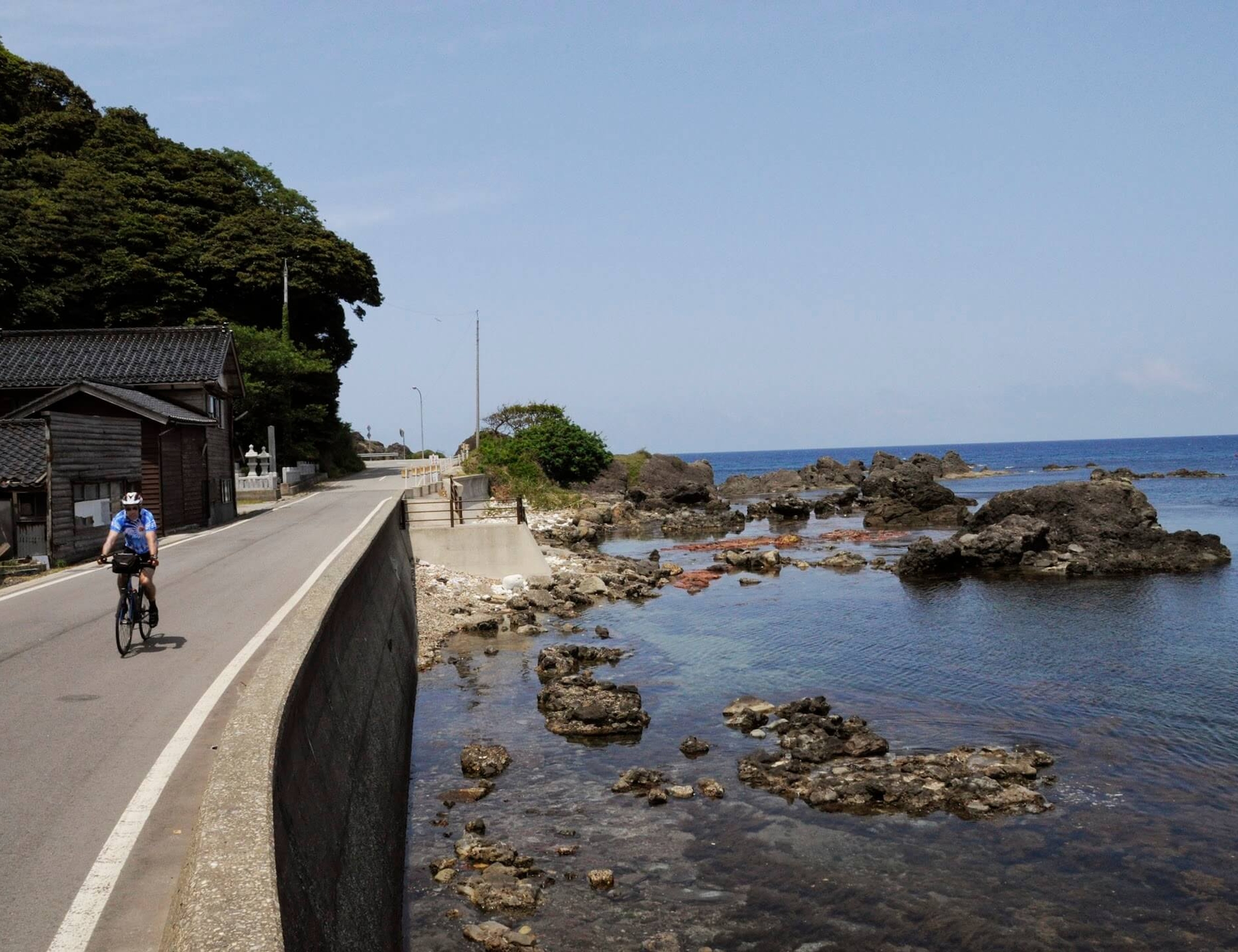 Day 6: Anamizu
Since Suzu is the northernmost tip of the Noto peninsula, we now start biking in a southerly direction. We bike past fishing villages and white sand beaches, where we get off our bikes and dip our feet in the sand, relaxing for some time. We then get back on our bikes and head towards our stop for the day, Anamizu. Anamizu is a town famous all over Japan for its oyster farms. Before we get to feast on some of the best oysters in Japan though, there are ups and downs to do, as today's ride takes us through an ascent of about 800 m. Stay once again, is at a conventional three-star hotel.
Meals:
B,D
Cycling Distance:
67km/40mi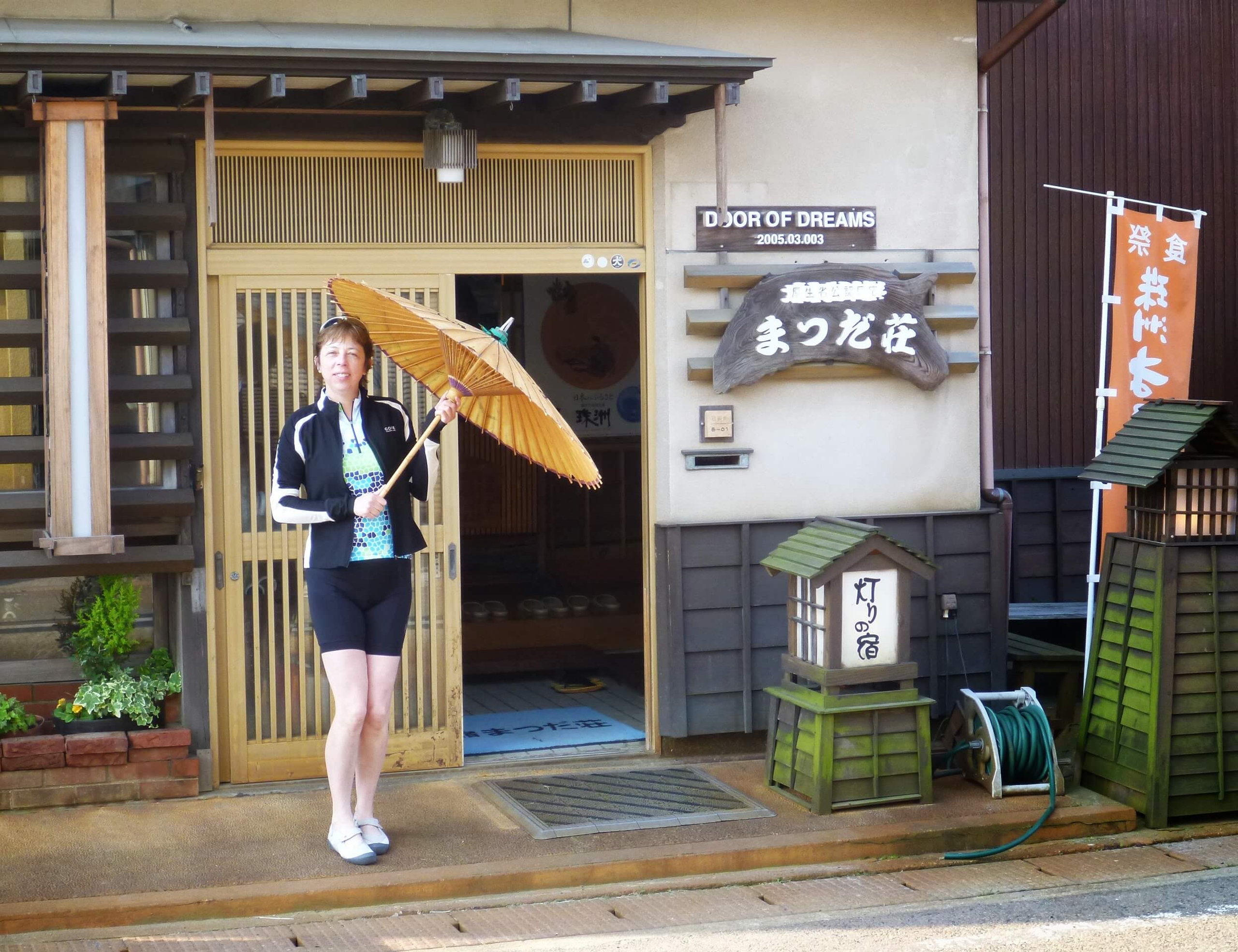 Day 7: Wakura Onsen
Today is the final day of riding, and perhaps also the most spectacular. We ride through Noto Jima Island, a small island cut off from the rest of the Noto Peninsula by small strips of the Sea of Japan, forming natural bays. We ride over the bridges that connect the island to mainland Noto, and since it is quiet all around, we get to stop and admire the view of the bay from the bridge. We then ride onwards to our destination for the day, the famous Wakura Onsen. Wakura Onsen is a system of hot water springs located close to Nanao Bay. It has existed as a resort town for well over 1000 years and enjoys a well-deserved reputation as one of the best hot water spring resorts in all of Japan. Stay tonight at a traditional Japanese Ryokan.
Meals:
B,D
Cycling Distance:
60km / 36mi
Day 8: Departure
We meet for breakfast in the morning to reminisce over a remarkable cycling adventure. The tour ends here. You can take a train from Wakura Onsen to Kanazawa (1 hour), Kyoto (4.5 hours), or Tokyo (4.5 hours).
Meals:
B
Map
Dates and Prices
Note:
Our base pricing is in USD. However, we can also quote in AUD, GBP, CAD, and EUR, and you can pay in the same. Please write us.
Single Supplement
From US $250
E-Bike Upgrade
From US $150
---
Couldn't find a trip with convenient dates?
Open your date as a join-in tour or customize further as private one.
We offer private departures on almost all our itineraries, and for groups of four or more, they cost the same as our standard trips!
---
Essential Info
Inclusions
LODGING
All hotels as mentioned in the tour details or similar (subject to availability).
trip leader
Expert Trip Leader(s) who look after your every need and add meaning to your vacation.
bike
Immaculately maintained bike with helmet, suited to a terrain.
shuttle
A Van support that follows the group of riders and carries all belongings.
meals
Meals as per itinerary. Guests are given the opportunity to dine on their own so that they discover a location independently.
refreshments
Refreshments and mineral water while cycling.
entrance
Entrance fees to most of the monuments and temples.
Bikes
When you have a road and the thrill of a journey ahead of you, it's imperative to have a good bike to enjoy it. Our fleet majorly consist of the below bikes as a part of this tour. However, sometimes due to height or availability constraints, we may provide a different but similar quality bike.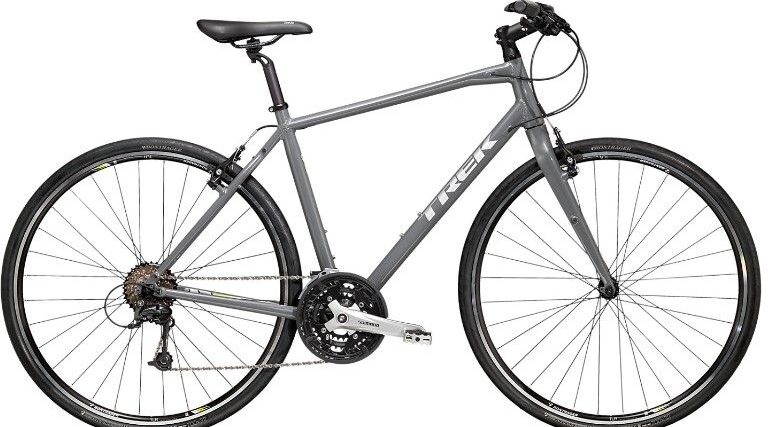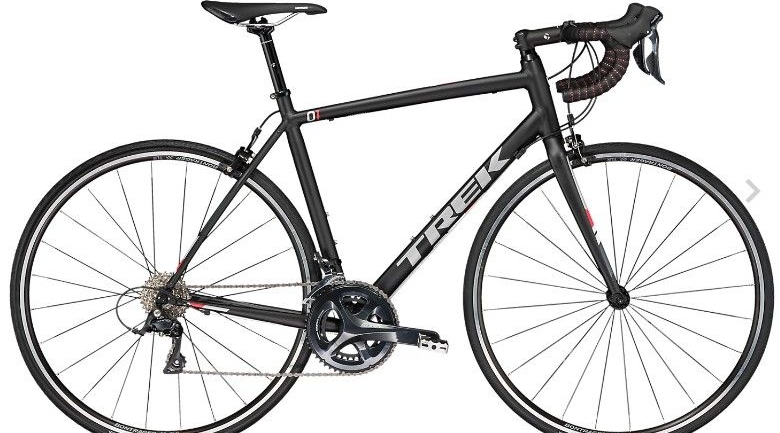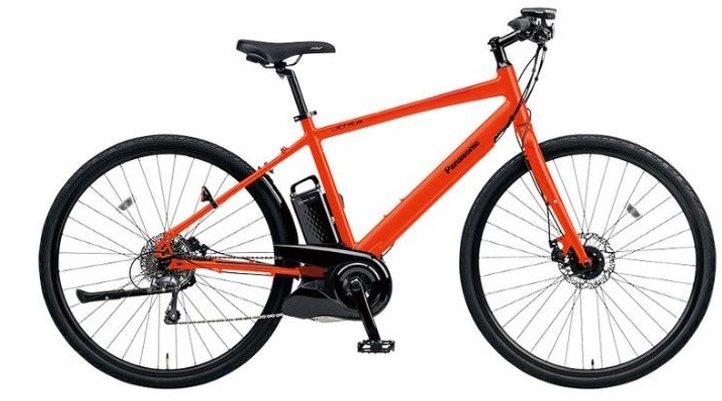 Weather
Mid-April to mid-June and mid-Sep to the end of Oct are the warm months with an average temperature of around 20 degrees and most suitable for cycling in the Noto Peninsula.
Exclusions
Airport pickup and drop
We recommend to book direclty from airport or hotel.
meals
Some meals may not be included. Please check your itinerary.
Beverages
Beverages such as alcohol, tea, coffee, juice at a hotel or restaurant.