Mae Hong Son Highlands Loop by Road Bike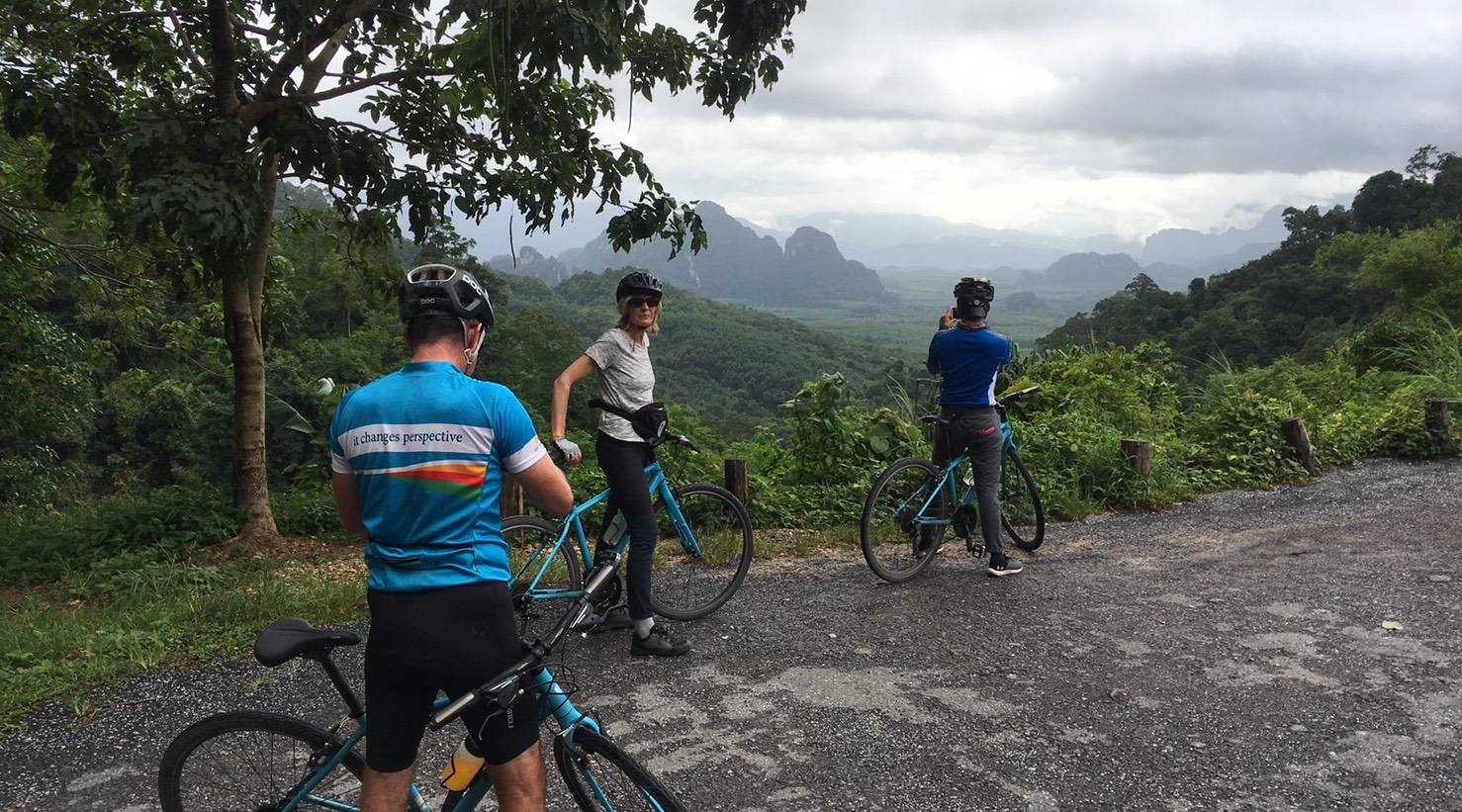 ---
Overview
A classic loop of a lifetime in the verdant topography of Thailand's interiors Mae Hong Son hills. Pedal along to your next destination across misty mountains, through deep valleys and riversides.
This tour takes you through the more remote landlocked region of Mae Hong Son.
Start
Chiang Mai | 13:00hrs
Level
moderate to challenging
Avg. dist. cycled
85km or 67mi
Highlights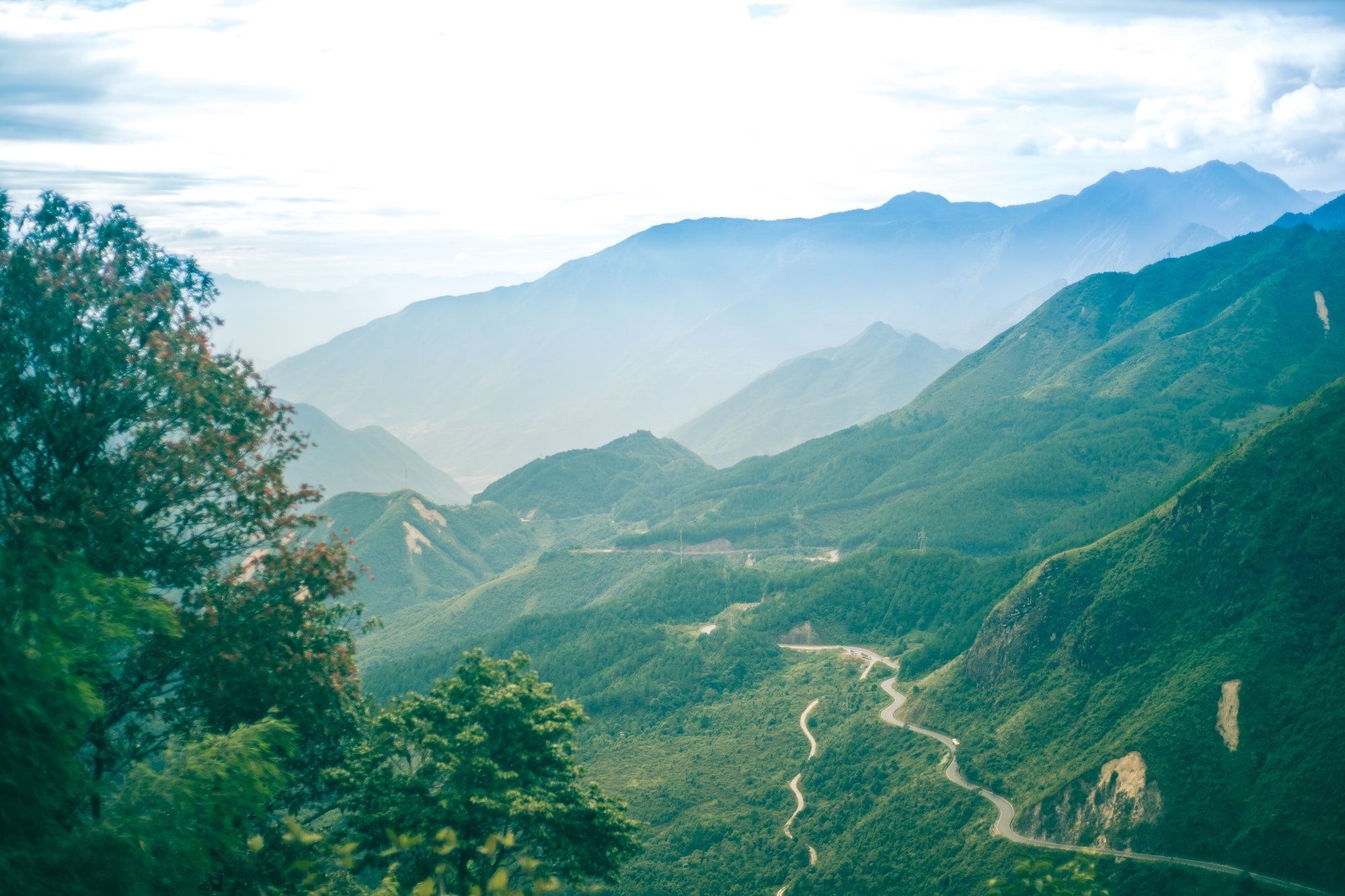 highland loop
A classic rolling highlands loop, one of the best in Thailand
Brief Itinerary
| Day | Place | Hotel | Meals | Distance | Activity |
| --- | --- | --- | --- | --- | --- |
| DAY 1 | Chiang Mai | Aksara Heritage | D | | |
| DAY 2 | Chom Thong | Doi Inthanon Riverside Resort | B,L,D | 75km / 45mi | cycling |
| DAY 3 | Bo Luang | Pak Doi OK Farm Stay | B,L,D | 72km / 42mi | cycling |
| DAY 4 | Mae Sariang | Riverhouse Hotel | B,L,D | 65km / 40mi | cycling |
| DAY 5 | Khum Yuan | MitKhoonYoum Hotel | B,L,D | 100km / 60mi | cycling |
| DAY 6 | Mae Hong Son | Palmhouse Normal Loft | B,L,D | 70km / 42mi | cycling |
| DAY 7 | Mae Hong Son | Palmhouse Normal Loft | B | | |
| DAY 8 | Soppong | Soppong River Inn | B,L,D | 68km / 42mi | cycling |
| DAY 9 | Pai | The Quarter Pai | B,L,D | 45km / 27mi | cycling |
| DAY 10 | Chiang Mai | Aksara Heritage Hotel | B,L,D | 100km / 60mi | cycling |
| DAY 11 | Departure | | B | | |
Detailed Itinerary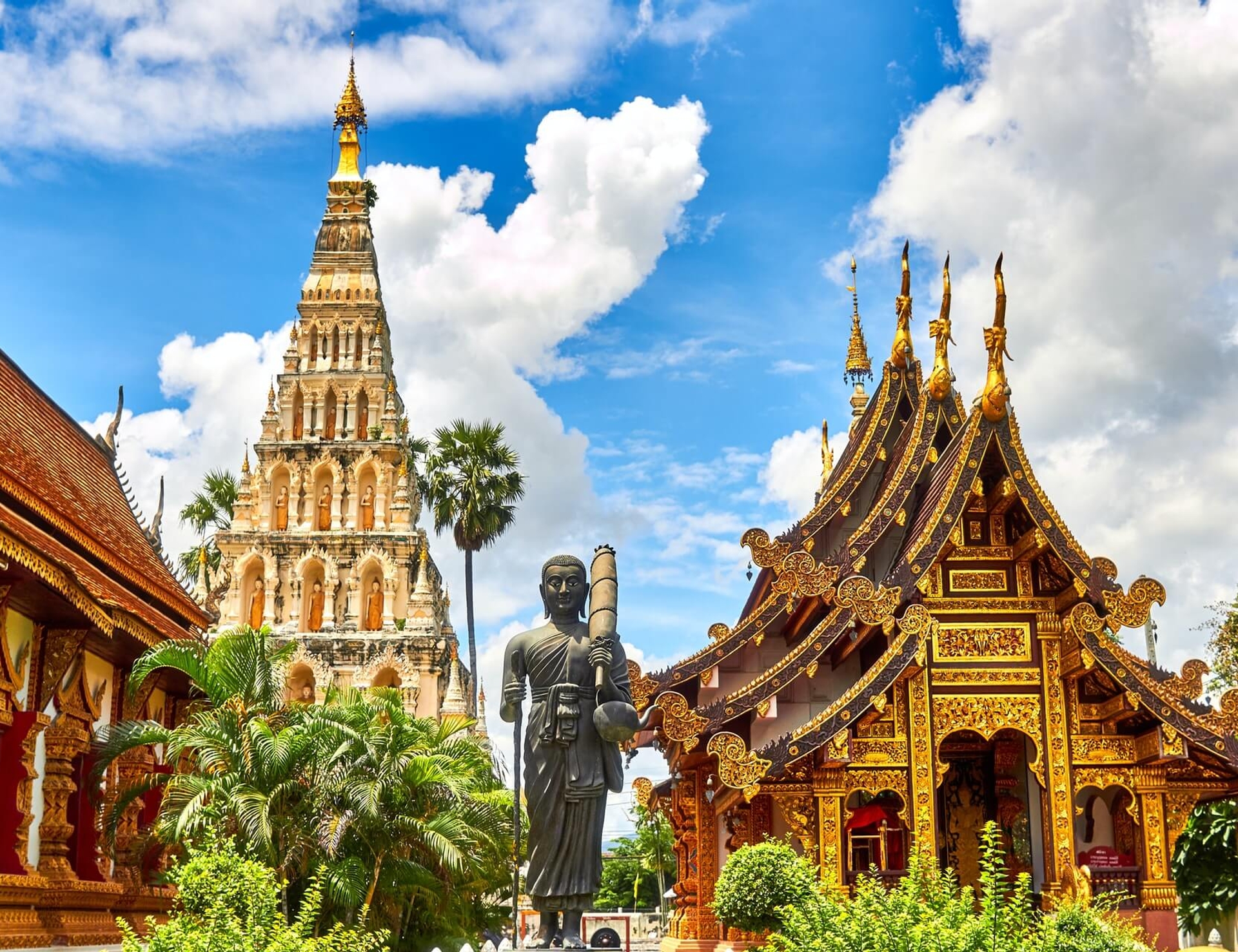 Day 1: Chiang Mai
Meet with your guides in the early afternoon at our hotel to enjoy a walking tour through parts of the Old City section of Chiang Mai. Discover stupa ruins dating back 700 years and historic wats (temples) sprinkled in among the shops and houses of locals. Gather for orientation and bike fitting before heading out for some excellent Lanna cuisine.
Meals:
D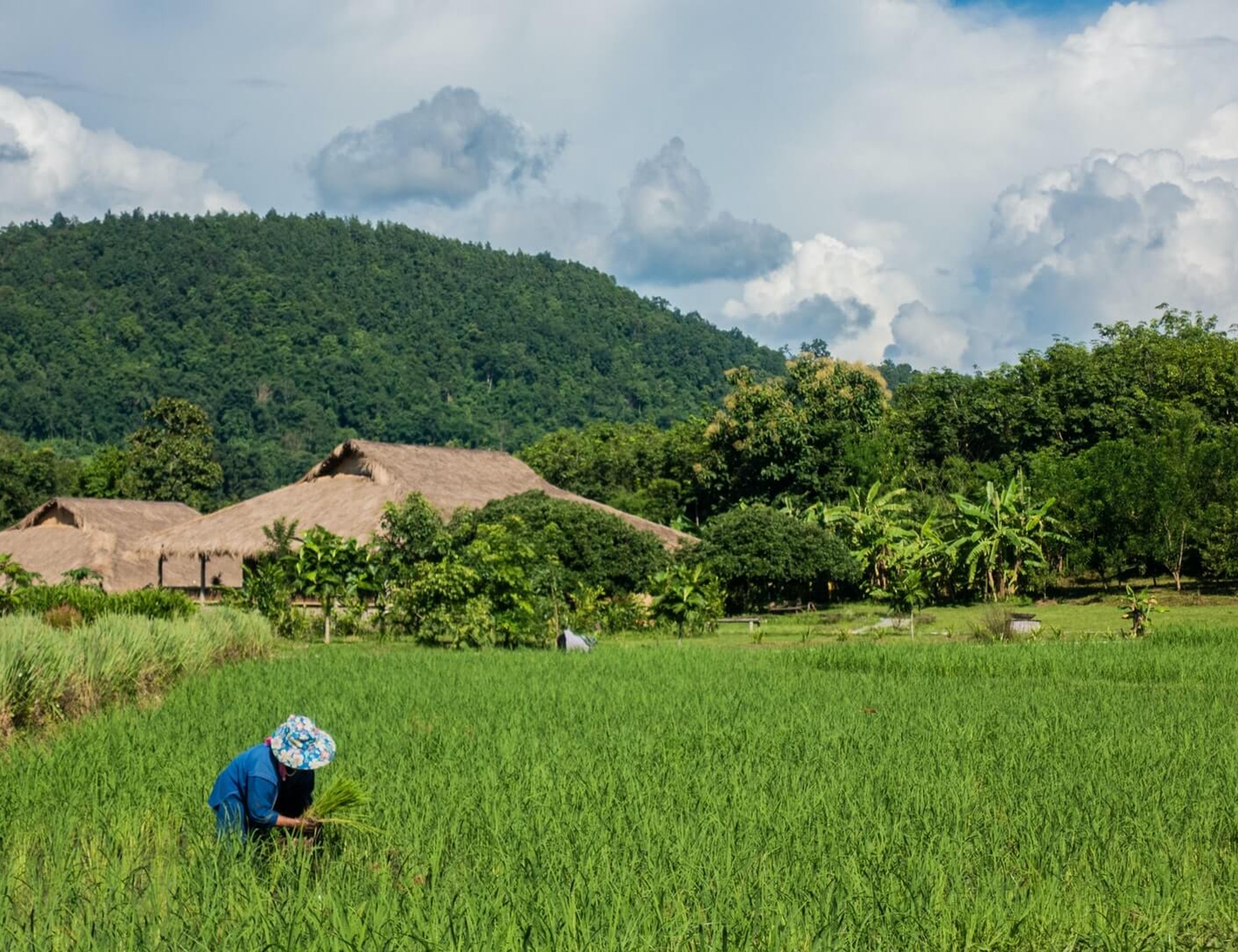 Day 2: Chom Thong
Avoiding morning rush hour, we will shuttle out to Wiang Khum Kam Visitor Center to start our ride. Cycle around this area where Chiang Mai was originally founded 735 years ago, exploring the ruins of ancient temples. From here the route turns south cycling along the Mae Ping (Ping River) through small villages, past fish farms, and through expansive longan orchards. Tonight we relax riverside at our hotel in Chom Thong.
Meals:
B,L,D
Cycling Distance:
75km / 45mi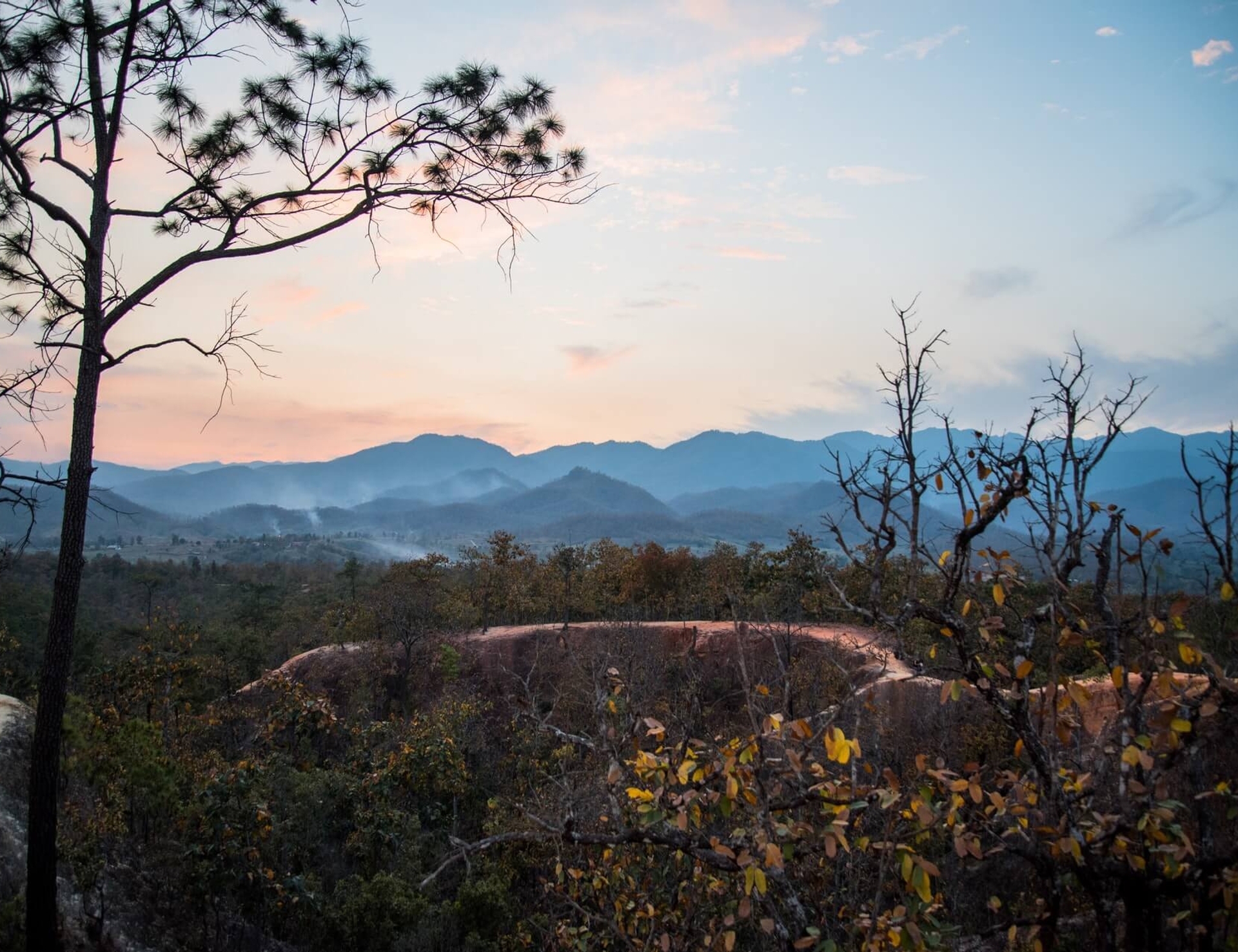 Day 3: Bo Luang
After breakfast enjoy a bit more riverside cycling before we turn towards the mountain and start the reason cyclists come here, alpine cycling. Today's ride starts in thick forests of teak and other trees, slowly gaining altitude along the Mae Chaem (Chaem River). Take a walking break to explore the Ob Luang Gorge, before reaching the tiny village of Bo Luang where we spend the night at a farm stay, enjoying a farm-to-table dinner.
Meals:
B,L,D
Cycling Distance:
72km / 42mi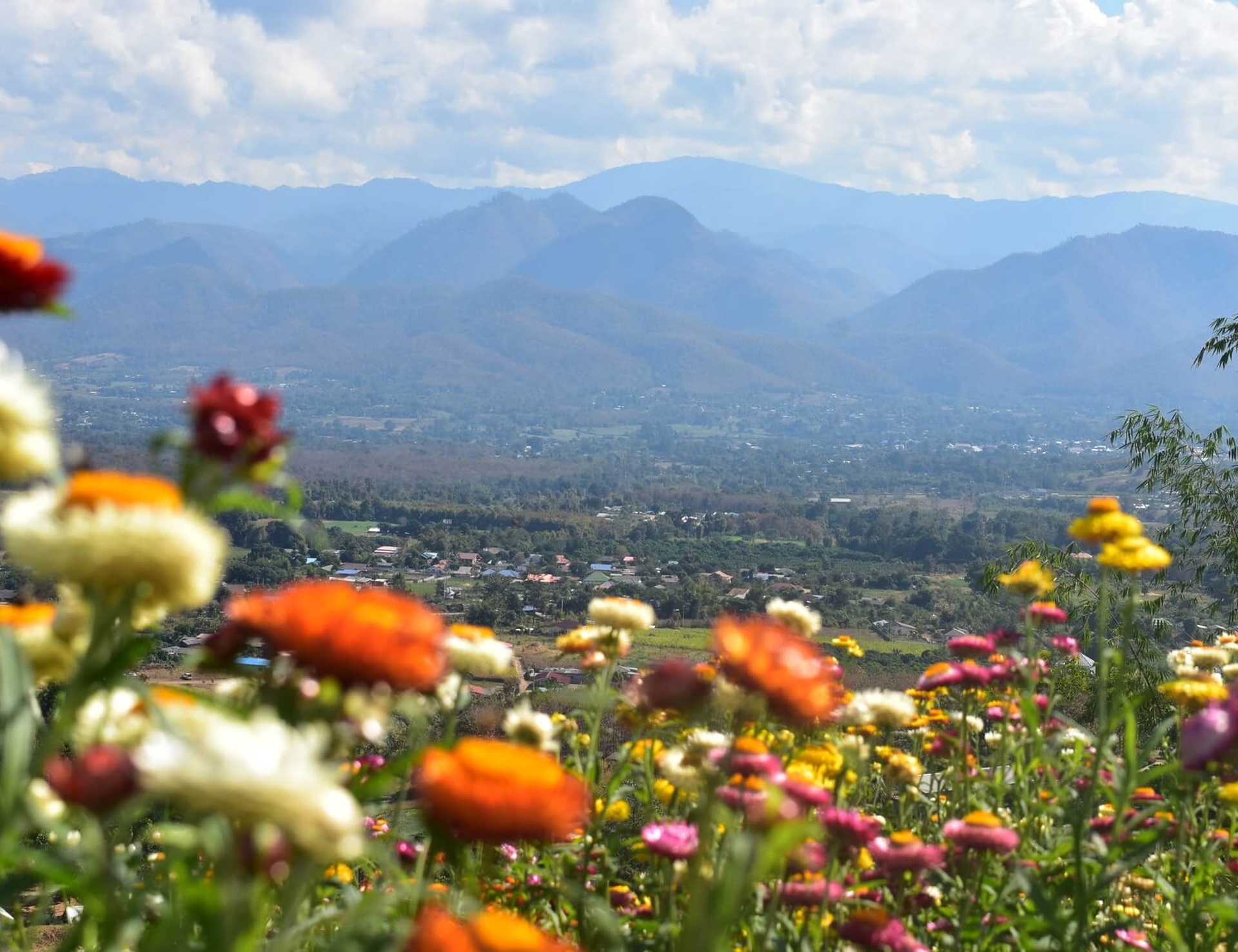 Day 4: Mae Sariang
Our route stays high in the Thong Chai Mountain Range, cycling up and down a number of smaller ridge lines as we cross over what many geologists believe to be the southeastern end of the Himalayas. In the afternoon we enjoy a downhill run to the Yuam River Valley and our overnight stop in Mae Sariang. Relax on the balcony of your room overlooking the river before dinner.
Meals:
B,L,D
Cycling Distance:
65km / 40mi
Day 5: Khum Yuan
Today you can plan your own day. Spend the day at leisure or take short walk around and explore some Wats.
Meals:
B,L,D
Cycling Distance:
100km / 60mi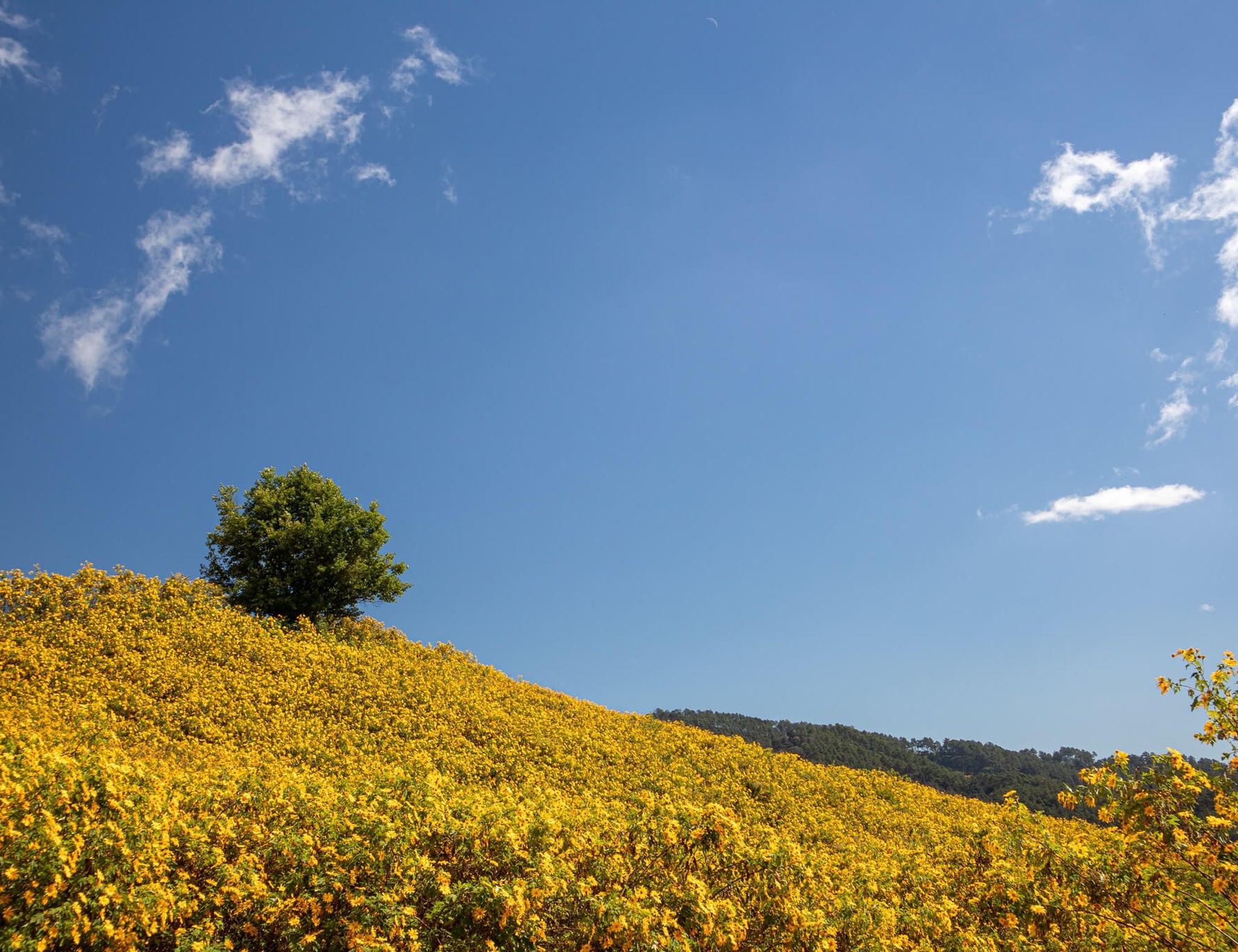 Day 6: Mae Hong Son
Another day of rolling terrain through forests, farmlands, and small towns. Enjoy photo breaks at several overlooks, then faster descending at the end of the day, a quick stop at Pha Bong Hot Spring before rolling into town. Our hotel sits in rice paddies on the edge of town, yet within walking distance of all the interesting aspects of the town.
Meals:
B,L,D
Cycling Distance:
70km / 42mi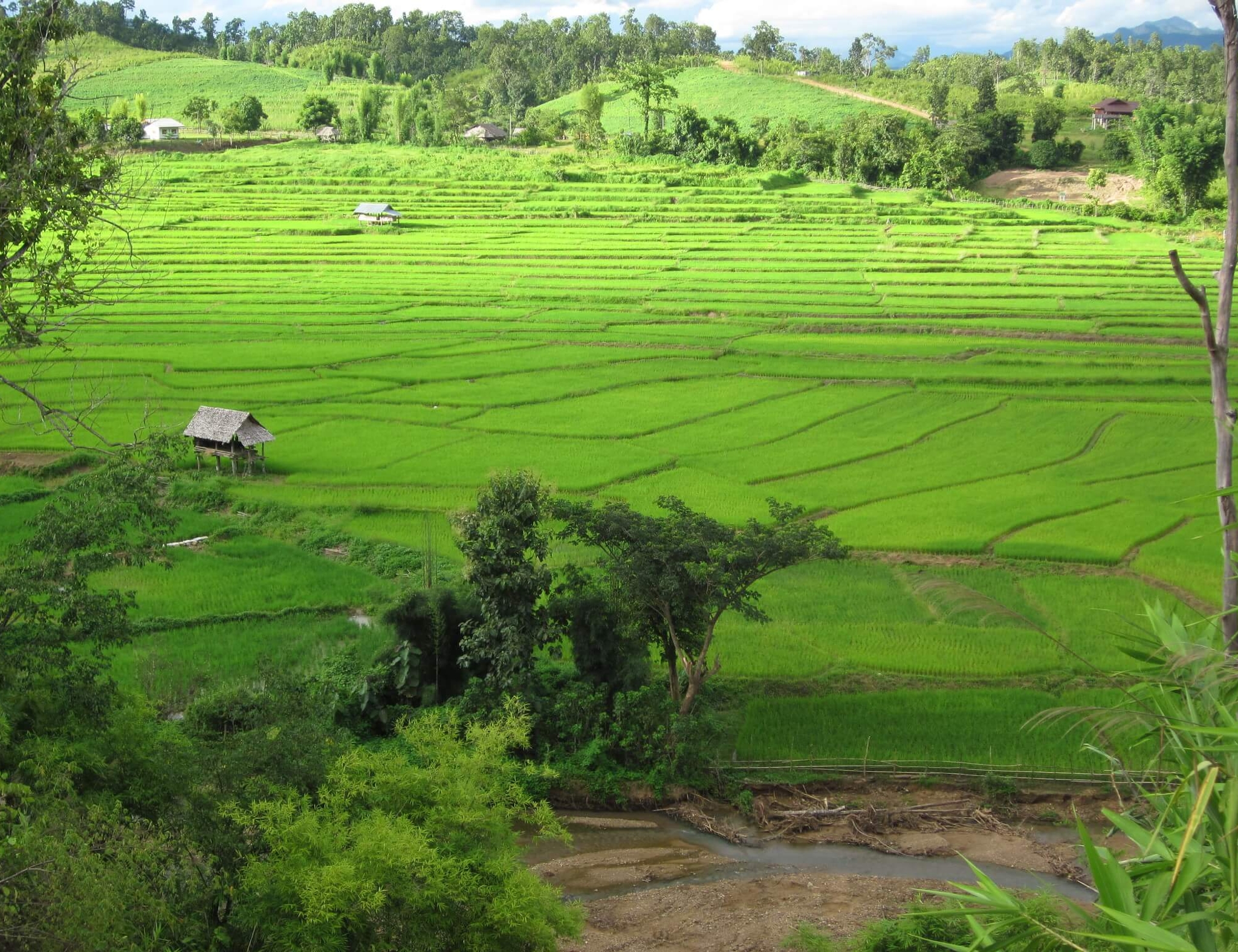 Day 7: Mae Hong Son
The day is to your leisure, perhaps stroll around Nong Chong Park to explore the Burmese-style temple complex or the night markets.
Meals:
B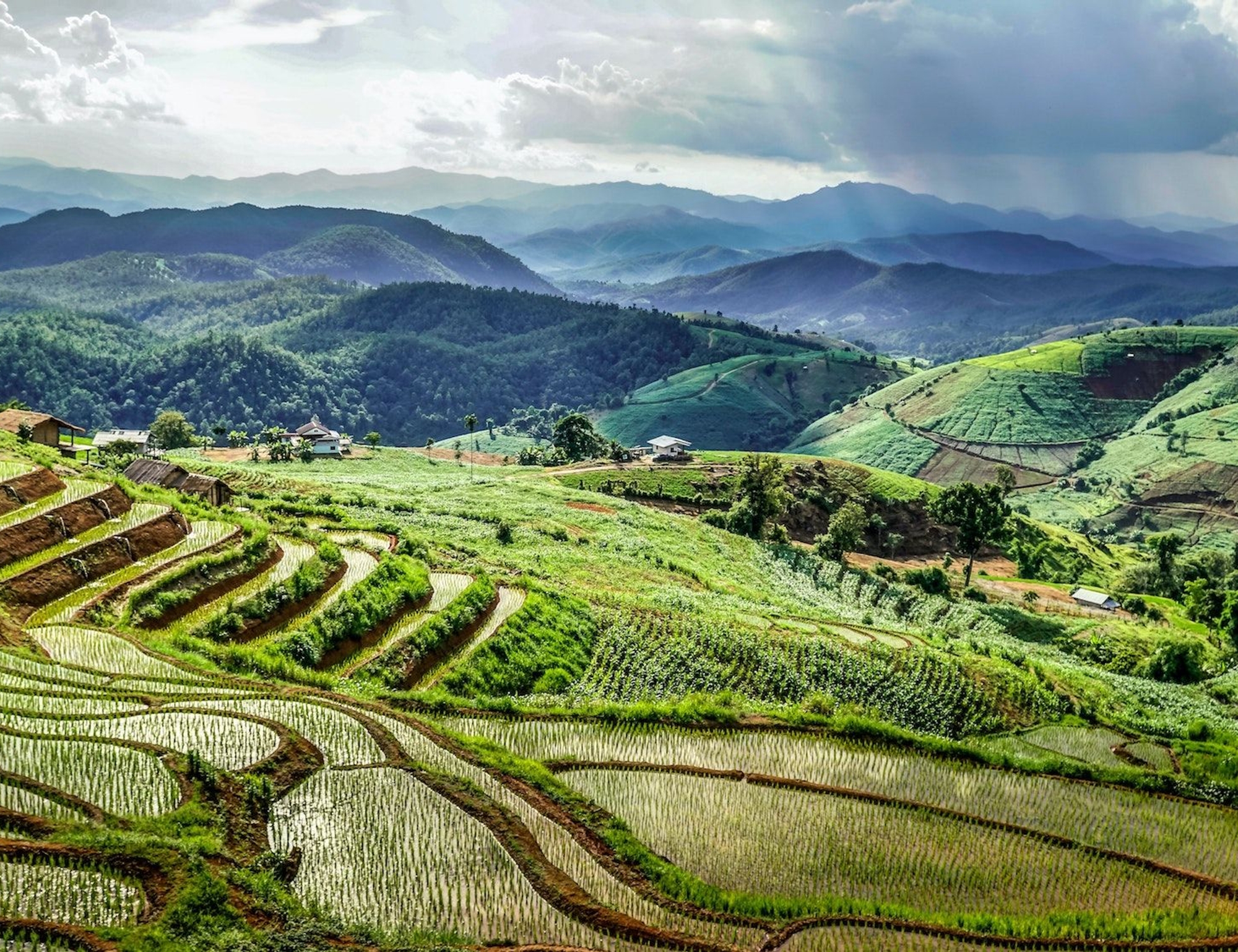 Day 8: Soppong
Today is what you have been building up your legs for as we tackle a couple of big climbs crossing back over the Thong Chai Mountain Range. Take a short break from cycling to visit Tham Pla the fish cave and So Tong Bamboo Bridge, before starting the first big climb. If time allows go to visit Tham Lod and catch the evening return of some 300,000 swallows to the cave.
Meals:
B,L,D
Cycling Distance:
68km / 42mi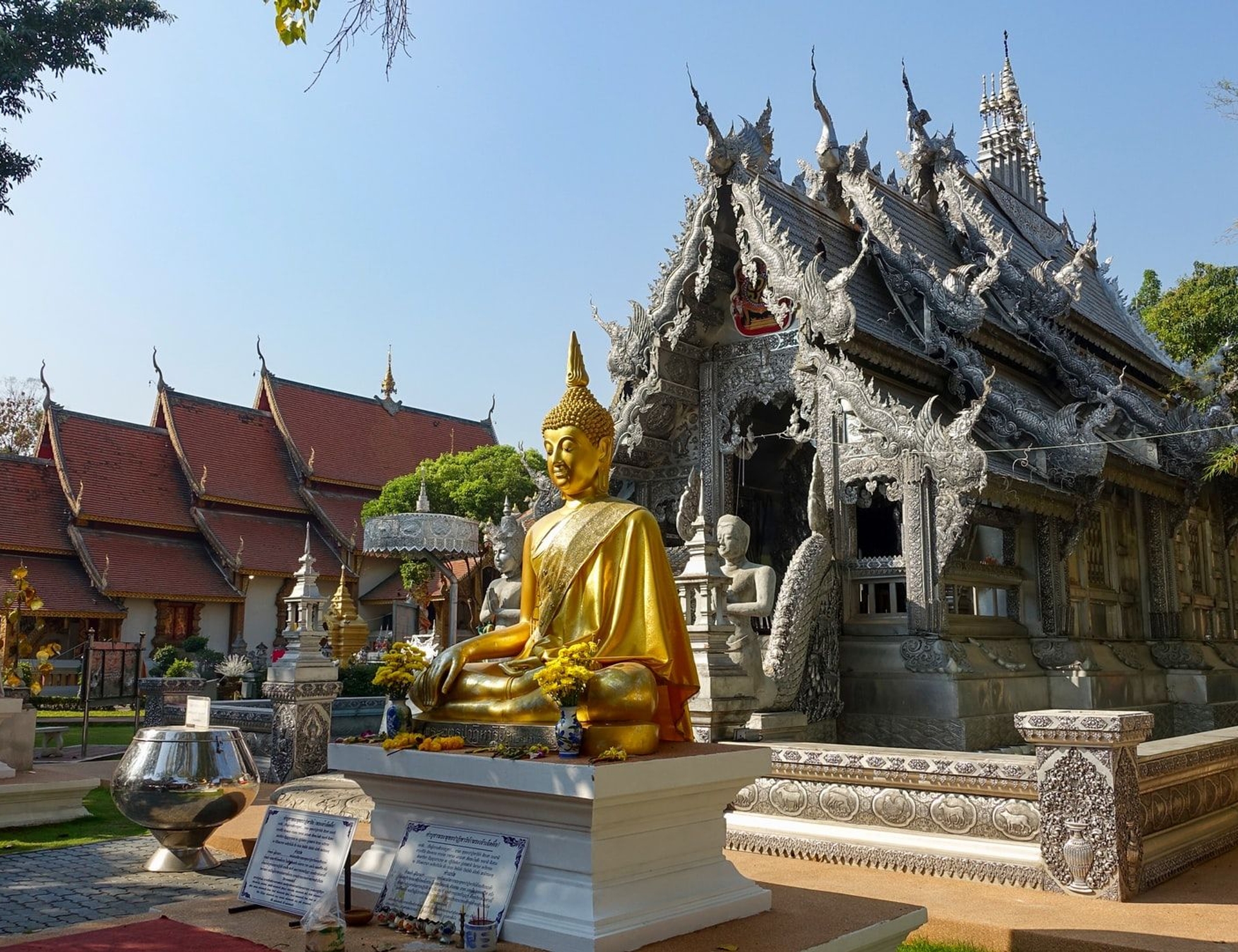 Day 9: Pai
You have one long uphill this morning gaining 1000 meters in 17 kms, then a long downhill runs to the mountain town of Pai. You have the afternoon free to explore this old hippy paradise, perhaps a hot spring visit or ride out to Pai Canyon or simply relax at the hotel.
Meals:
B,L,D
Cycling Distance:
45km / 27mi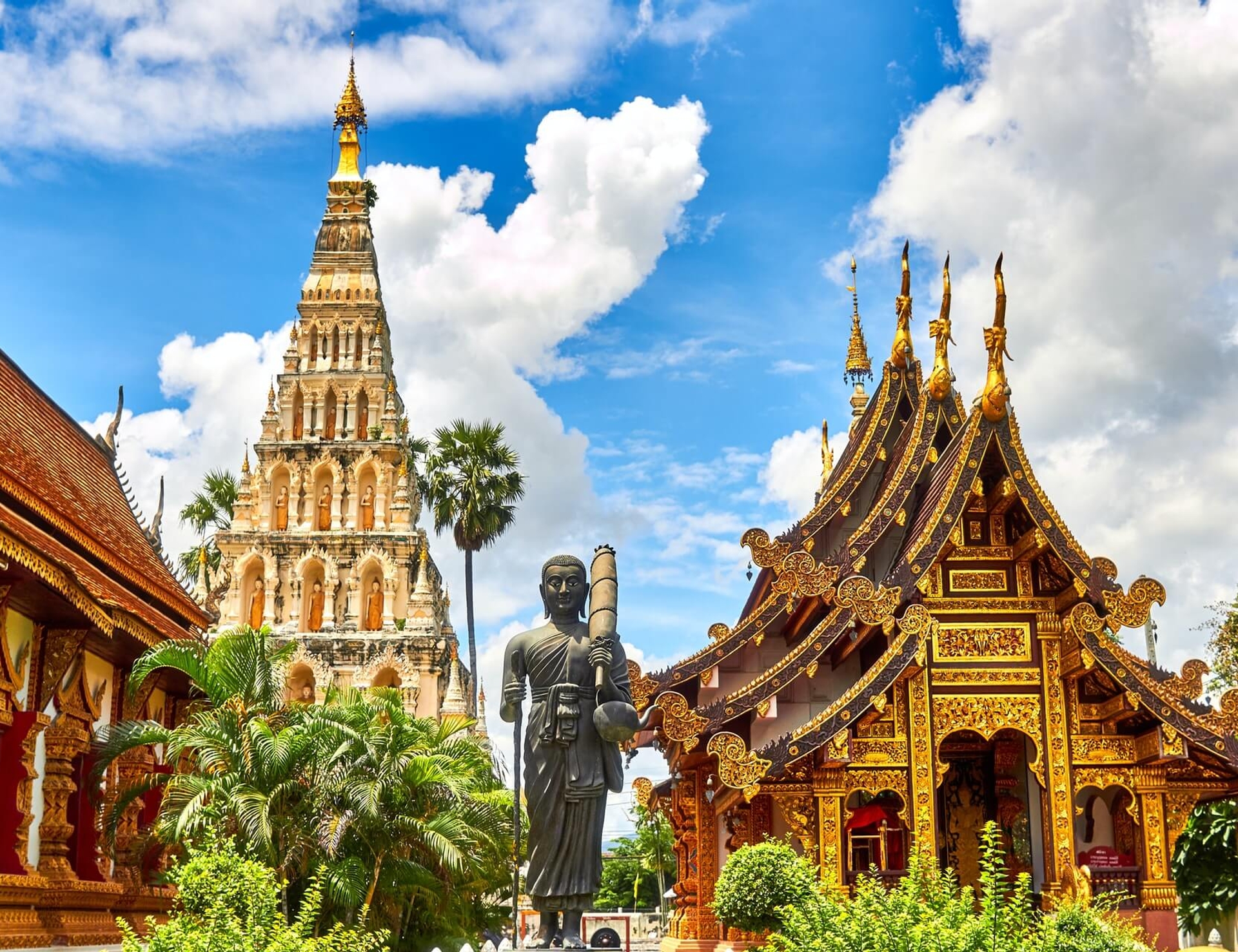 Day 10: Chiang Mai
The grand finale of our alpine cycling tour takes us over one of the highest points of the ride and then we start a downhill roller coaster, descending and climbing again and again until we find ourselves at the edge of the Ping River Valley again. We finish our descent out of the mountains into the Ping River Valley. Passing Mae Malai our ride picks up quiet farm roads along the Klong Kiat, an irrigation canal, with beautiful panoramic views of the valley and its surrounding mountains and no traffic. We will end the ride at Wat Mae Ket Noi, with its Good & Evil teaching garden full of rather bizarre and colorful statuary. We shuttle from here to our hotel to avoid downtown traffic.
Meals:
B,L,D
Cycling Distance:
100km / 60mi
Day 11: Departure
Travel further as per your onward travel plans.
Meals:
B
Map
Dates and Prices
Note:
Our base pricing is in USD. However, we can also quote in AUD, GBP, CAD, and EUR, and you can pay in the same. Please write us.
Single Supplement
From US $530
---
Couldn't find a trip with convenient dates?
Open your date as a join-in tour or customize further as private one.
We offer private departures on almost all our itineraries, and for groups of four or more, they cost the same as our standard trips!
---
Essential Info
Inclusions
LODGING
All hotels as mentioned in the tour details or similar (subject to availability).
trip leader
Expert Trip Leader(s) who look after your every need and add meaning to your vacation.
bike
Immaculately maintained bike with helmet, suited to a terrain.
shuttle
A Van support follows the group of riders and carries all belongings.
meals
Meals as per itinerary. Guests are given the opportunity to dine on their own so that they discover a location independently.
refreshments
Refreshments and mineral water while cycling.
entrance
Entrance fees to most of the monuments and temples.
Exclusions
Airport pickup and drop
We recommend to book direclty from airport or hotel.
meals
Some meals may not be included. Please check your itinerary.
Beverages
Beverages such as alcohol, tea, coffee, juice at a hotel or restaurant.
Visa
Travelers wishing to enter Thailand have two options: through an airport or overland. Regardless of the mode of entry, the same rules apply to all travelers. Citizens of countries that can enter visa-free will receive a 30-day entry stamp, while those with a Tourist Visa will receive a 60-day entry stamp. Travelers from countries eligible for a Visa on Arrival will receive a 15-day entry stamp and a visa at the airport.
To comply with the rules, travelers entering visa-free or applying for a VOA must present an airline ticket that departs Thailand before their initial entry period ends (30 and 15 days, respectively). Other travelers may also be asked by the airline to show proof of a departing flight.
When applying for a VOA, travelers must be able to demonstrate that they have 10,000 THB for an individual or 20,000 THB for a family. For those entering visa-free or with a Tourist or Non-Imm visa, proof of financial ability must be shown in the form of 20,000 THB and 40,000 THB, respectively. It's important to note that cash is the only acceptable form of proof of financial ability, and credit cards or bank statements do not count. Any major currency is equivalent is acceptable.
Although the majority of travelers are not asked to show proof of financial ability, some travelers may occasionally be asked to do so at Immigration. Therefore, travelers should always be prepared to provide evidence of their financial ability.
Here is an excellent resource on Thailand visas that may be worth to look at.