Bangkok to Chiang Rai Bike Tour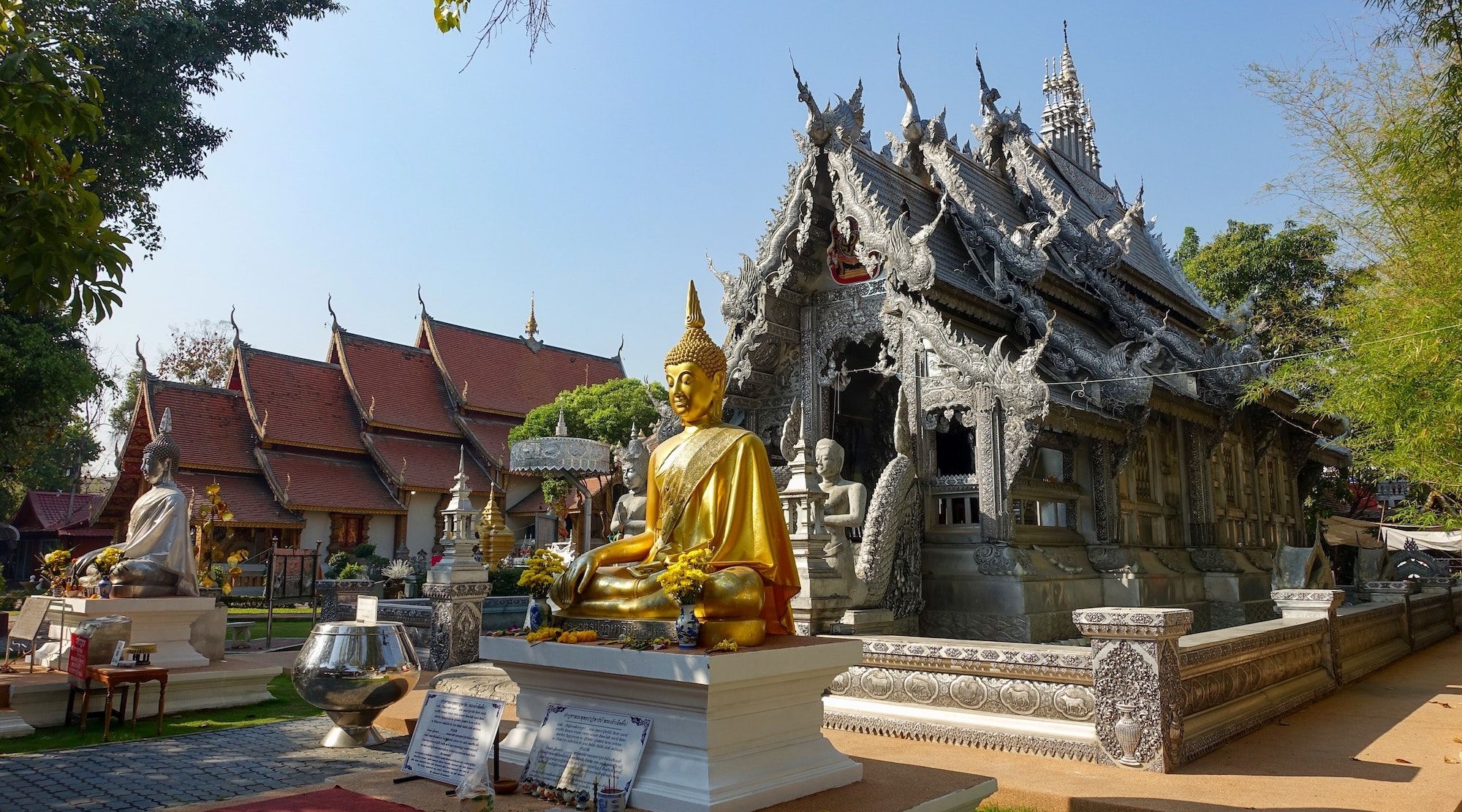 ---
Overview
On this trip, journey through the well-watered central plains, and northern mountain landscapes of Thailand. The initial half is flat as we wind our way through the plains followed by some spectacular undulating mountain trails in the second half of the trip.
Our trip is aimed at travelers who want to pace out their journey to really let the region sink in well. Enjoy Thailand's lush paddy gently swaying in the breeze, world heritage sites, river valleys, and hill-tribe culture, with karst mountains looming in the backdrop all throughout. Your tryst with rural Thailand.
Avg. dist. cycled
60km or 36mi
Highlights
rural experience
Your tryst with rural Thailand. The trip ensures that you get a peek inside local life of hinterland Thailand, ride by the paddy fields and get to see the ancient Wats of the country.
Brief Itinerary
| Day | Place | Hotel | Meals | Distance | Activity |
| --- | --- | --- | --- | --- | --- |
| DAY 1 | Bangkok | X2 Vibe Bangkok Sukhumvit Hotel | D | | |
| DAY 2 | Ayutthaya | Krungsri River Hotel | B,L,D | 30km / 18mi | cycling |
| DAY 3 | Nakhon Sawan | Bonito Chinos Resort | B,L,D | 70km / 42mi | cycling |
| DAY 4 | Kamphang Phet | Chakungrao Riverview Hotel | B,L,D | 80km / 48mi | cycling |
| DAY 5 | Sukhothai | Rueanthai Hotel | B,L,D | 70km / 42mi* | cycling |
| DAY 6 | Sukhothai | Rueanthai Hotel | B,L | 30km / 18mi* | cycling |
| DAY 7 | Uttaradit | Seeharaj Hotel | B,L,D | 60km / 36mi | cycling |
| DAY 8 | Lampang | Wianglakor Hotel | B,L,D | 70km / 42mi | cycling |
| DAY 9 | Chiang Mai | Kampaeng Ngam Hotel | B,L,D | 70km / 42mi | cycling |
| DAY 10 | Chiang Mai | Kampaeng Ngam Hotel | B | | |
| DAY 11 | Chiang Dao | Marisa Resort | B,L,D | 60km / 36mi | cycling |
| DAY 12 | Tha Ton | Huai Khum Resort | B,L,D | 80km / 48mi* | cycling |
| DAY 13 | Chiang Rai | Laluna Hotel and Resort | B,L,D | 50km / 30mi | cycling |
| DAY 14 | Chiang Rai | | B | | |
Detailed Itinerary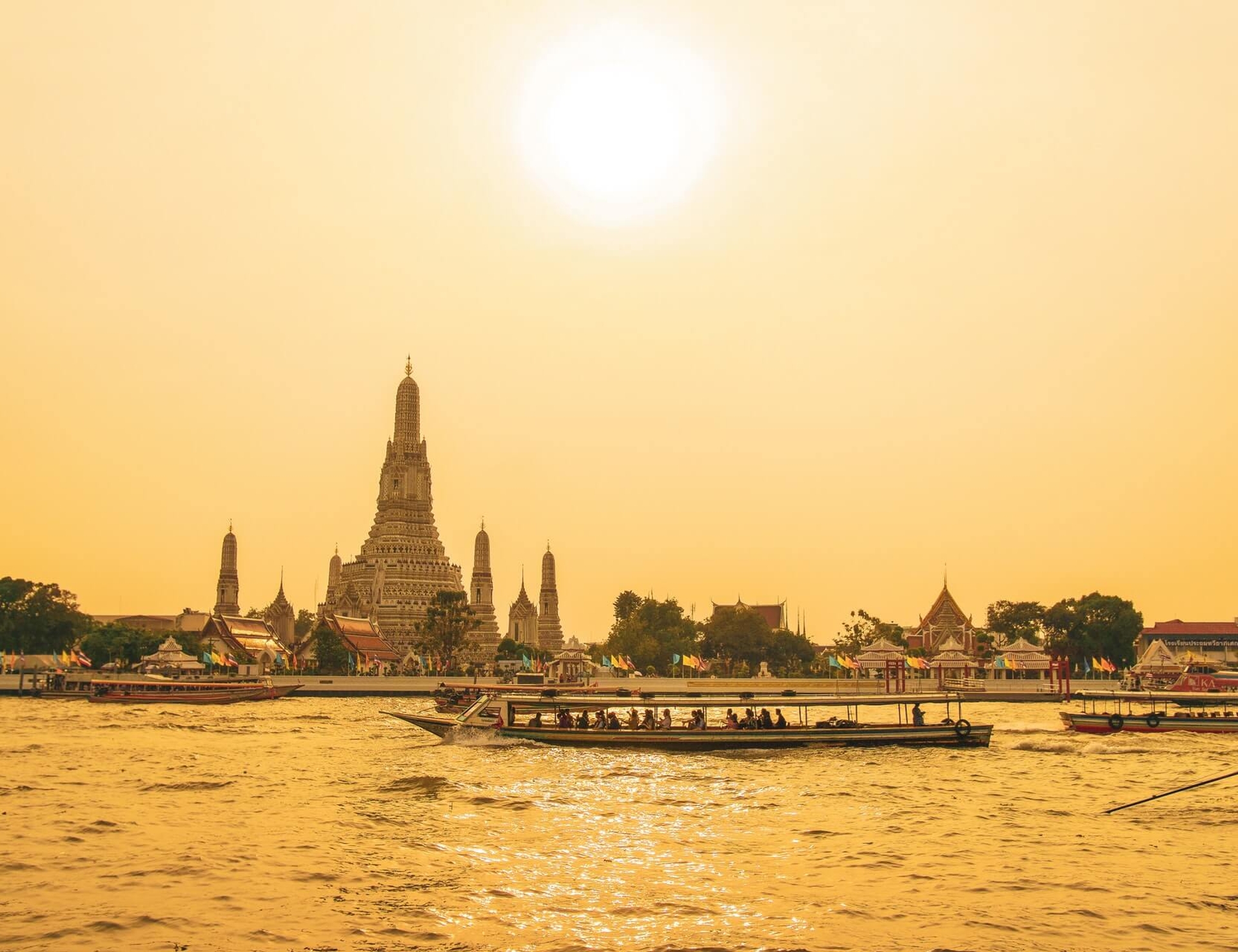 Day 1: Bangkok
Arrive in Bangkok and settle into your hotel. Today you can plan your own day visiting some of the classic highlights of Bangkok. Our guide meets you at 17.00hrs at your hotel lobby for a tour briefing. We convene tonight to celebrate the start of our awesome journey on a bike.
Meals:
D
Day 2: Ayutthaya
Our guide meets you at your hotel lobby at 7:30 am and we start with a shuttle transfer from Bangkok to Bang Pa-In. Visit the former summer palace of King Chulalongkorn here and then ride along the Chao Phraya River. Explore the stunning Ayutthaya Historical Park by bike and get to visit various Wats.
At night, we can choose to eat at the in-house restaurant, or head to get a taste of local fare. If your palate is new to Thai food, start with the more popular green curry and rice. Be well rested for the next morning, as we start our Thai adventure with a slightly longer day of cycling.
Meals:
B,L,D
Cycling Distance:
30km / 18mi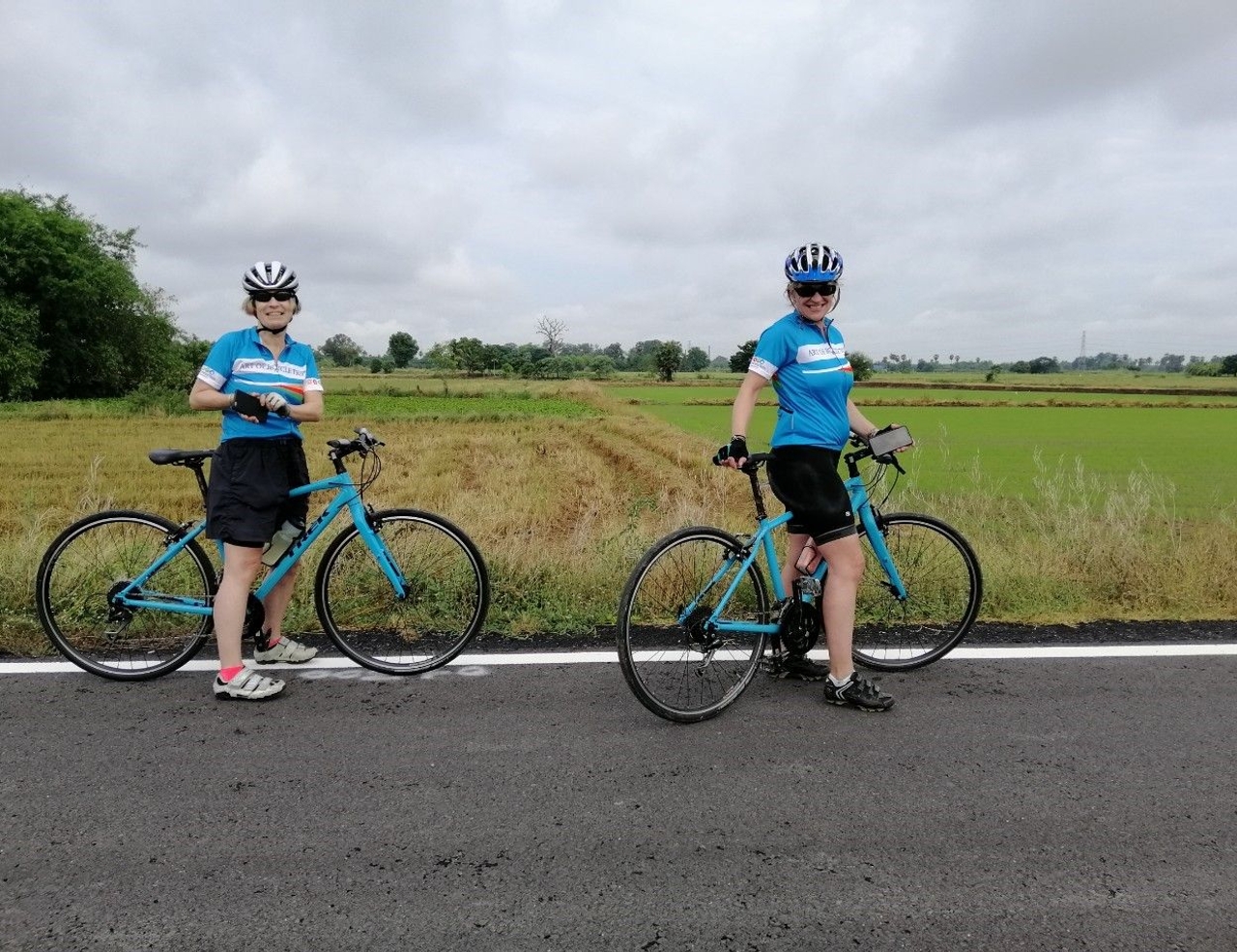 Day 3: Nakhon Sawan
We take a long shuttle transfer in the morning and then go more into the hinterlands of Northern Thailand. The landscape offers amazing insights into the hinterlands. As we ride through the bucolic villages, enjoy the sights of chickens, and geese, and monitor lizards with paddy fields and plantations in the backdrop.
Meals:
B,L,D
Cycling Distance:
70km / 42mi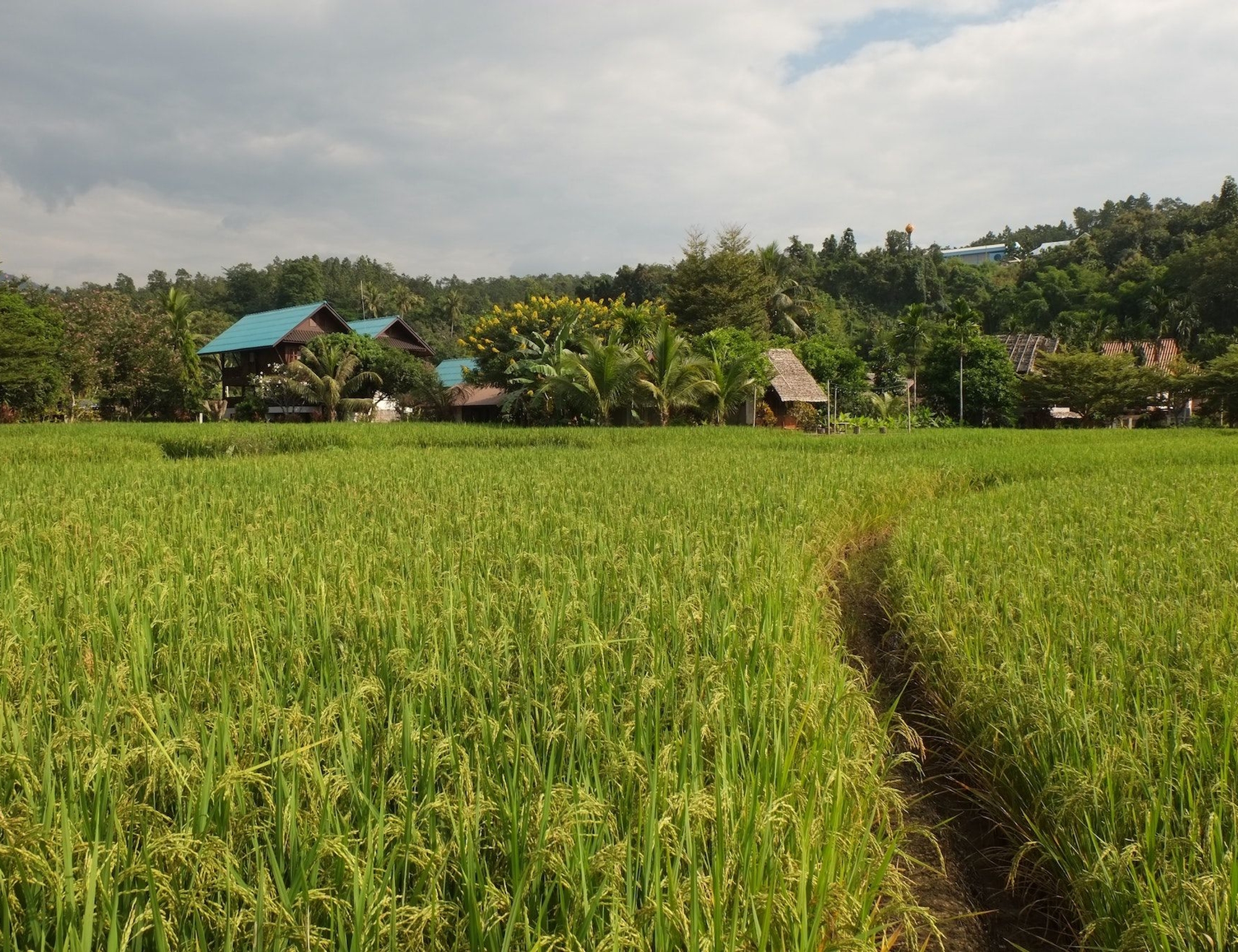 Day 4: Kamphang Phet
Today expect to see the hinterland whitewashed with bright green hues of paddy and fruit plantations. It is not uncommon to see water buffaloes ambling in a row making their way to the rice fields.
Meals:
B,L,D
Cycling Distance:
80km / 48mi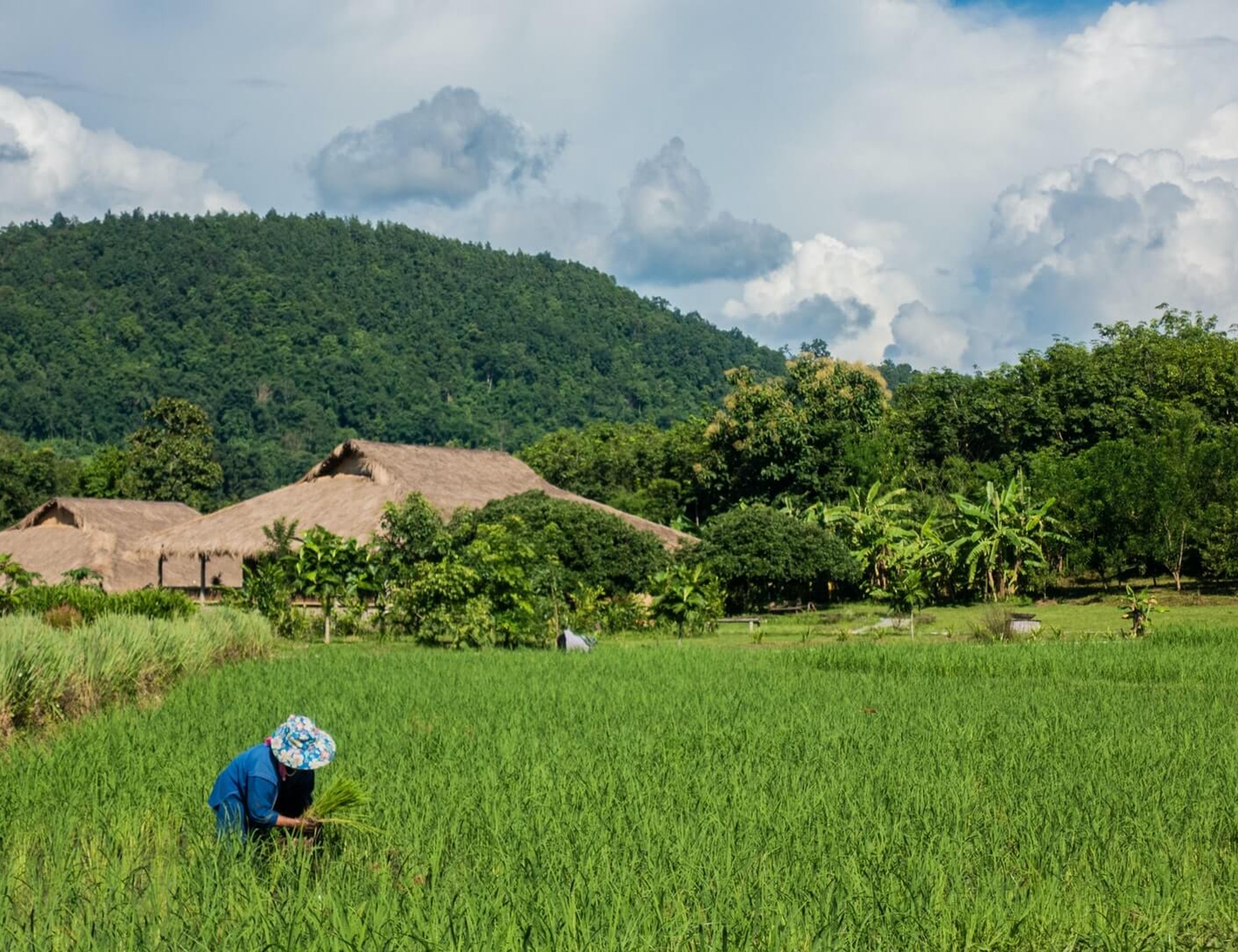 Day 5: Sukhothai
The paddy fields cling onto the side of the village road for almost the entire way. The ride is largely on flat roads. We also come across several bucolic villages on the way – perfect to get great photographs of the interiors of Thailand. The locals are quite friendly and don't be surprised if you are invited to a home for a cup of tea (or red Fanta).
Meals:
B,L,D
Cycling Distance:
70km / 42mi*
Day 6: Sukhothai
Today enjoy some of the classic highlights of the original capital of Thailand by bike.
Meals:
B,L
Cycling Distance:
30km / 18mi*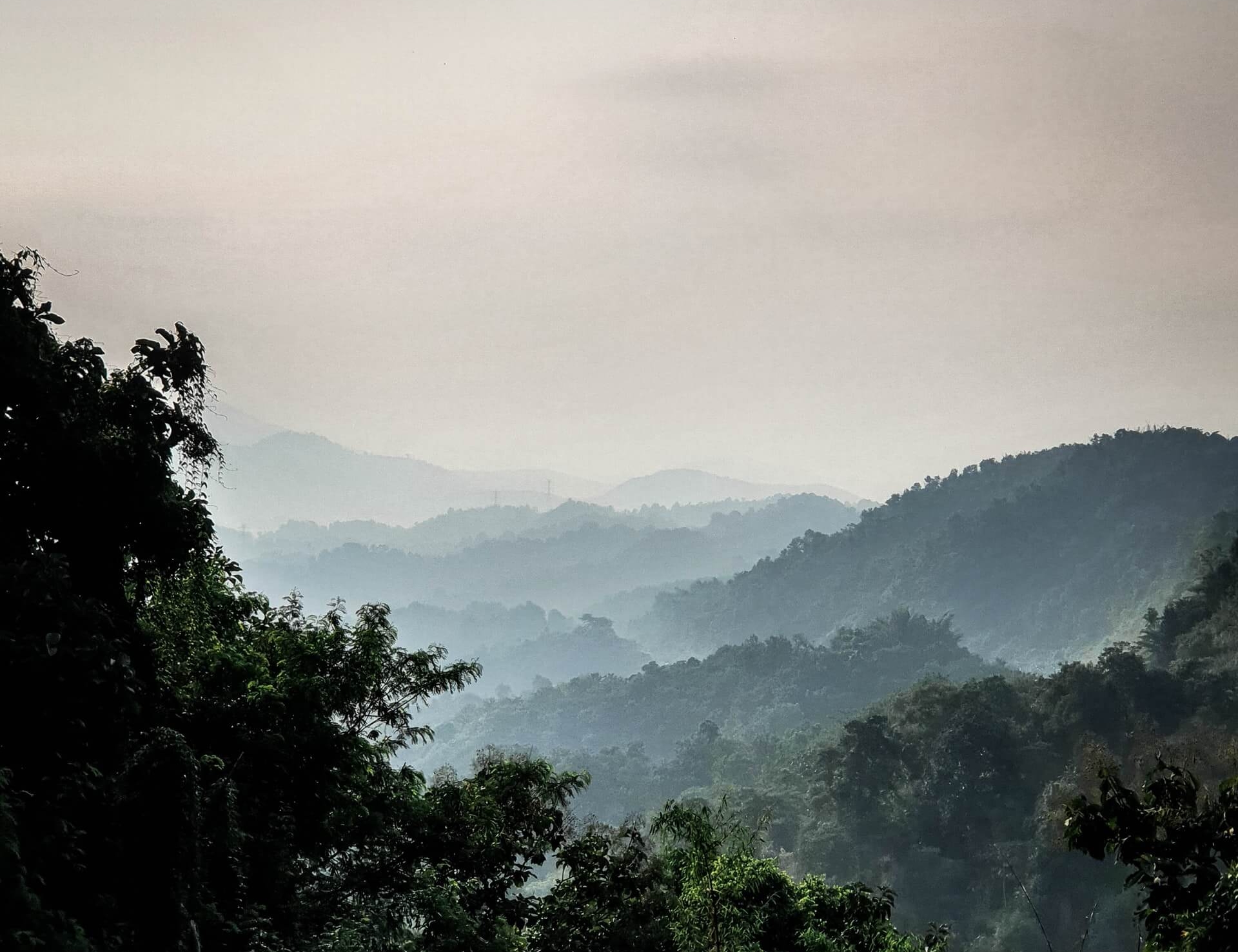 Day 7: Uttaradit
Our ride is through areas replete with vegetation – rice fields, papaya, and garlic being the most prominent.
Meals:
B,L,D
Cycling Distance:
60km / 36mi
Day 8: Lampang
Brace for an undulating ride today through a rich green valley, unfolding one dramatic scenery after another. Hilltop farming to teak plantations, bamboo huts by the river, and elephants lazily relaxing in the river- this is Thailand at its most authentic best! After being submerged in nature, we take the cycles and ride along the river.
Meals:
B,L,D
Cycling Distance:
70km / 42mi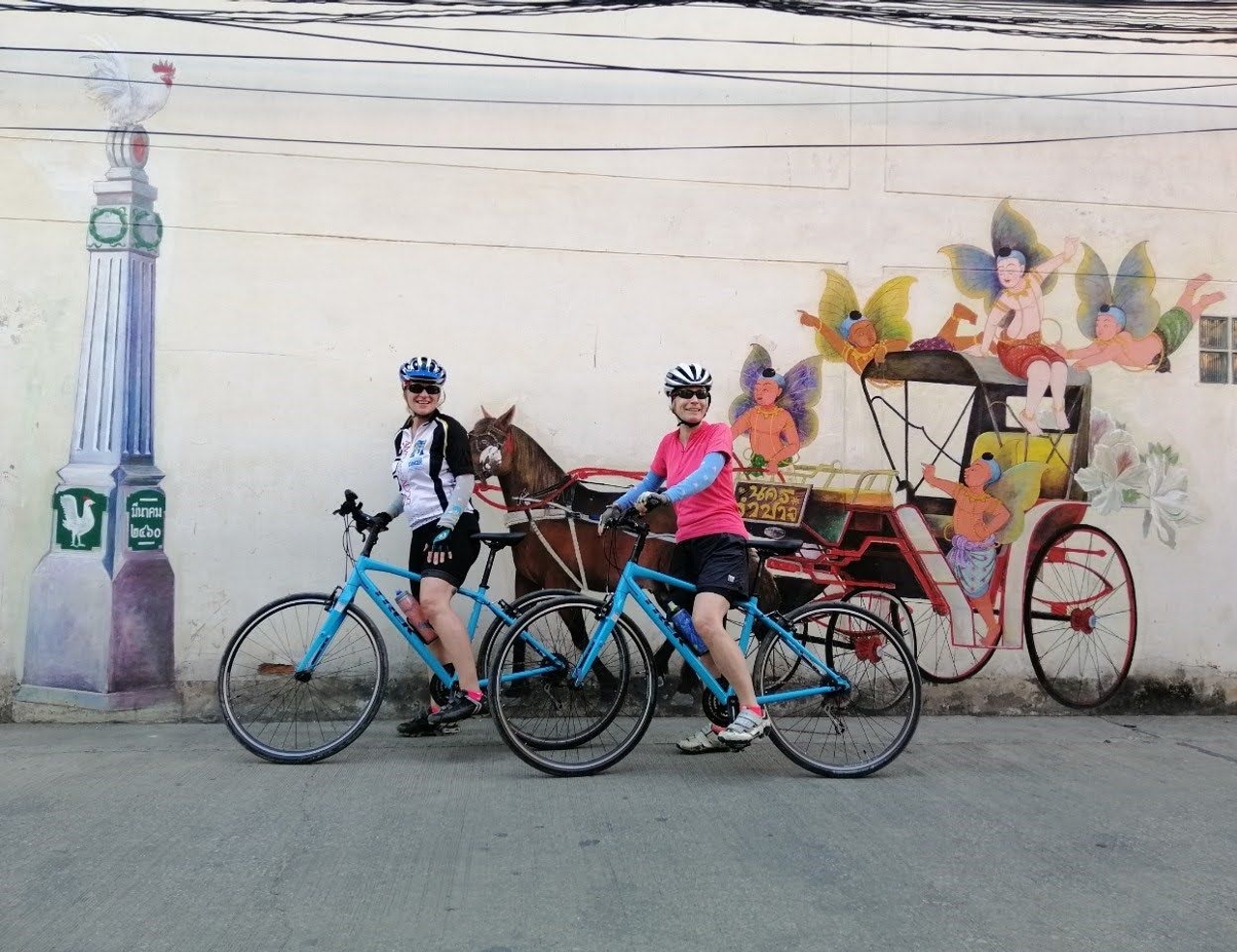 Day 9: Chiang Mai
The ride is extremely refreshing as the crisp morning air and clear skies welcome you on the road. We reach Chiang Mai by afternoon.
Meals:
B,L,D
Cycling Distance:
70km / 42mi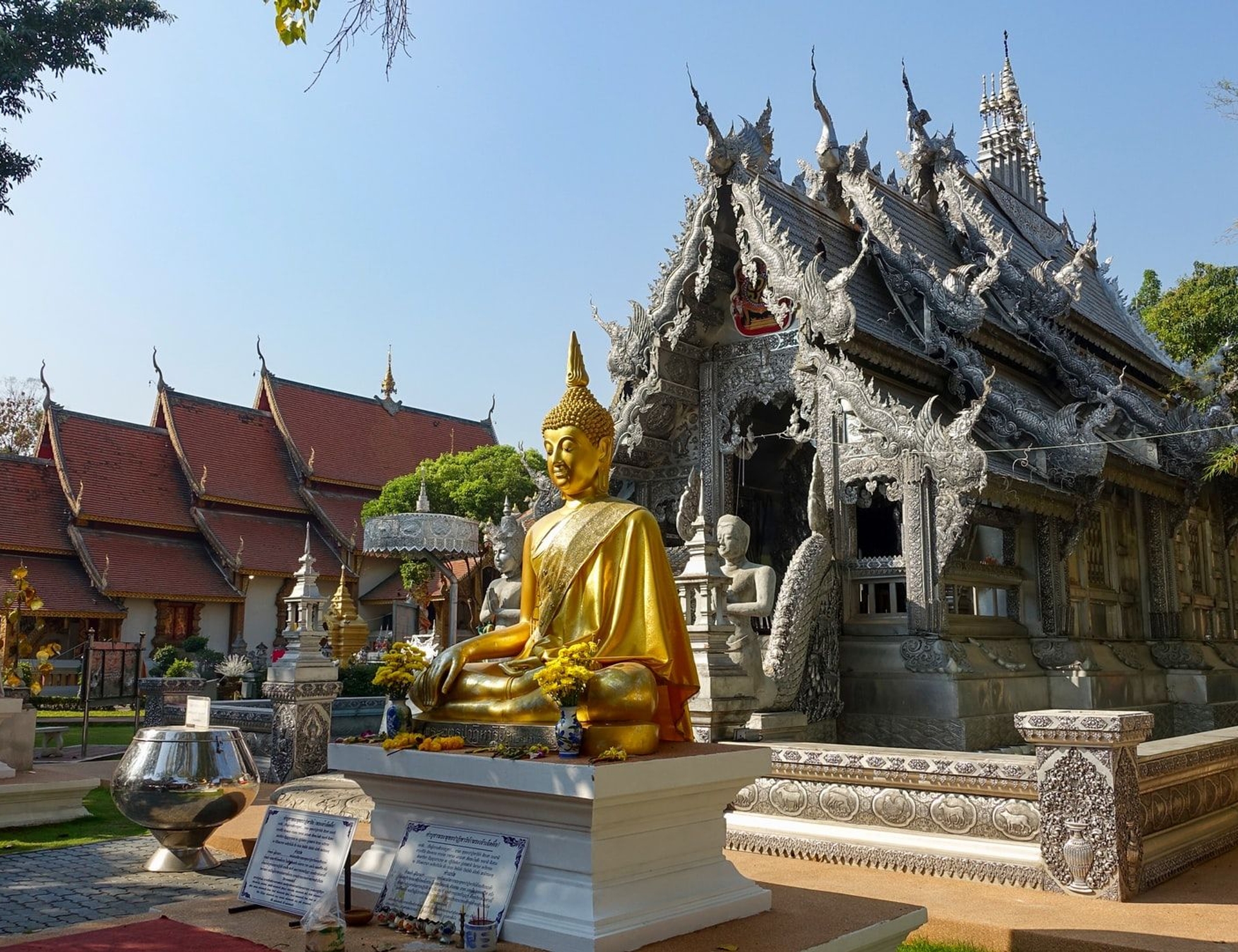 Day 10: Chiang Mai
Today you can plan your own day visiting some of the classic highlights of Chiang Mai by walk: Wats (temples) like Wat Chedi Luang and Wat Phra That Doi Suthep, Elephant Rescue Park where you can bathe and feed bareback elephants and gentle giants (7.45 – 14.00, need to book in advance).
Meals:
B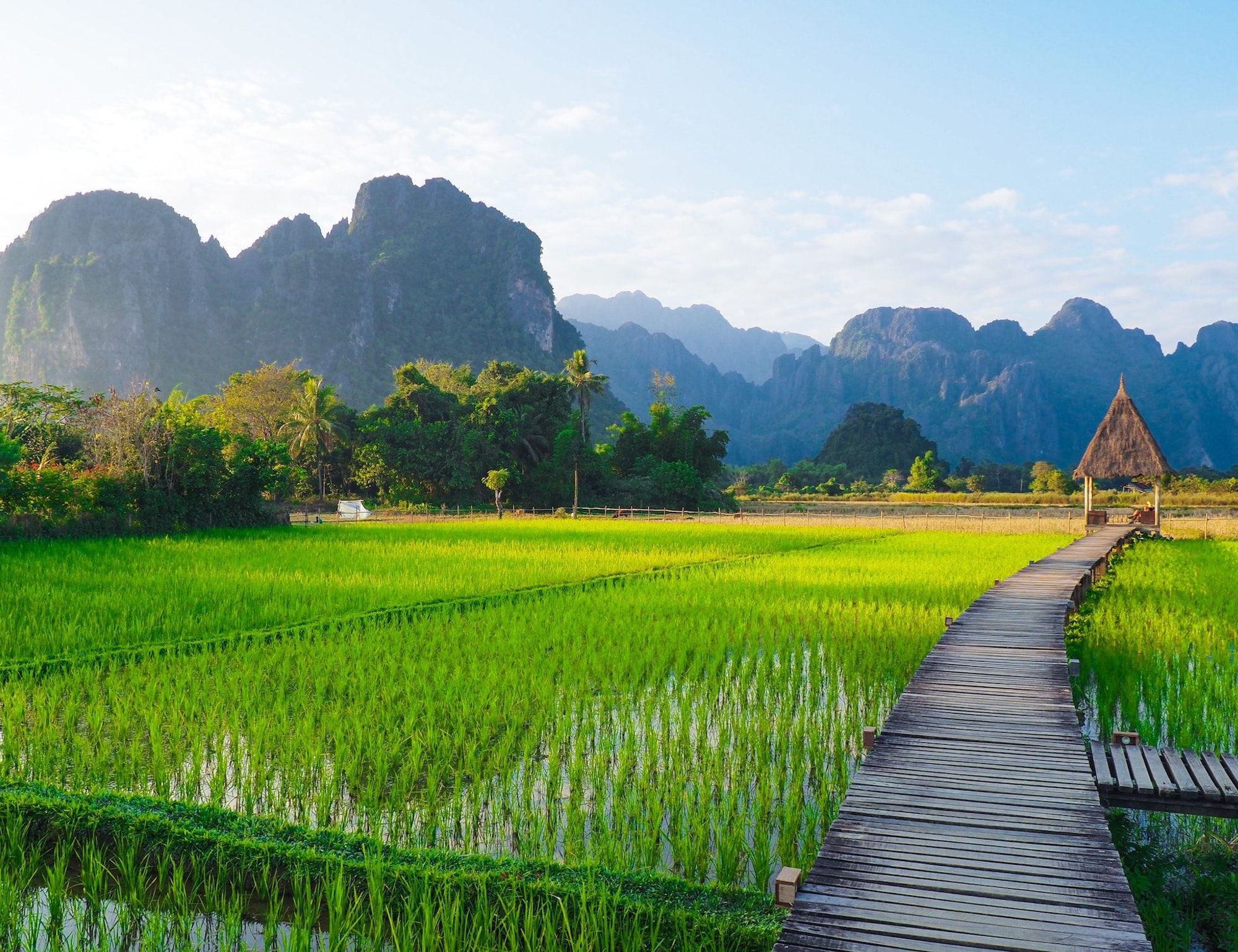 Day 11: Chiang Dao
Head out for a ride to the Chiang Dao, which lies on the northern part of the Chiang Mai district. Amidst lush jungles and limestone mountains, Chiang Dao is a heavenly escape from the heat of plains and a popular stop for birders and trekkers. The base of the mountain is a highly venerated wát marking the entrance to one of Thailand's deepest limestone caverns.
Meals:
B,L,D
Cycling Distance:
60km / 36mi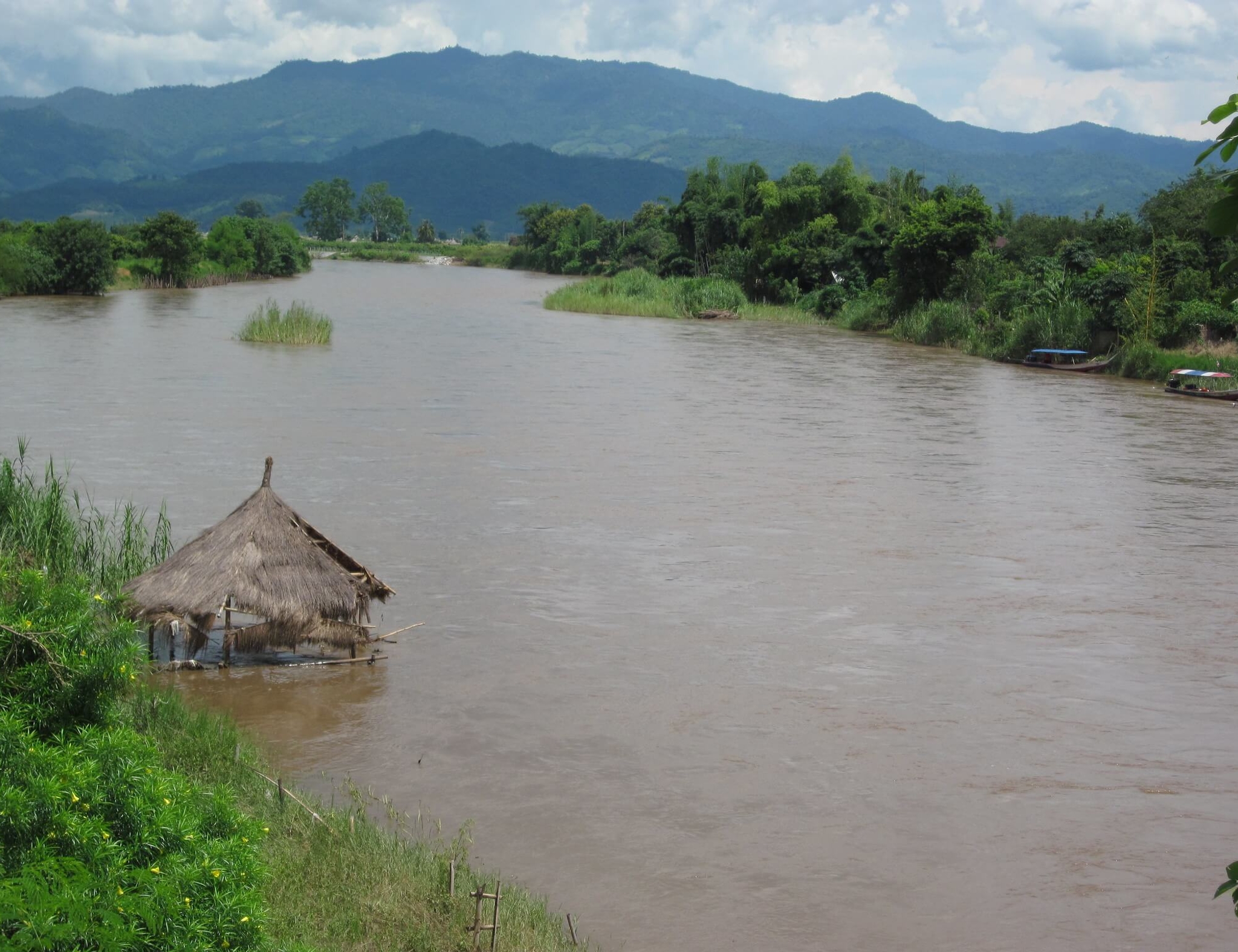 Day 12: Tha Ton
The day begins with a visit to Tub Tao Caves and a temple retreat. Later ride to Fang through hinterland trails dotted with farmlands. The ride from Fang to Thaton traverses across paddy fields. The fields cling onto the side of the village road for almost the entire way. The ride is mostly on flat roads, with occasional dips and climbs, which add to the interest for a cyclist. We also come across several villages on the way – perfect to get great photographs of the interiors of Thailand.
We pace out our journey to Thaton and arrive at this beautiful town at the edge of a River. Thaton is one of the last towns bordering Myanmar in this area. The great part of this is that one gets to see the blend of Burmese, Thai and Chinese influences in language and culture.
Meals:
B,L,D
Cycling Distance:
80km / 48mi*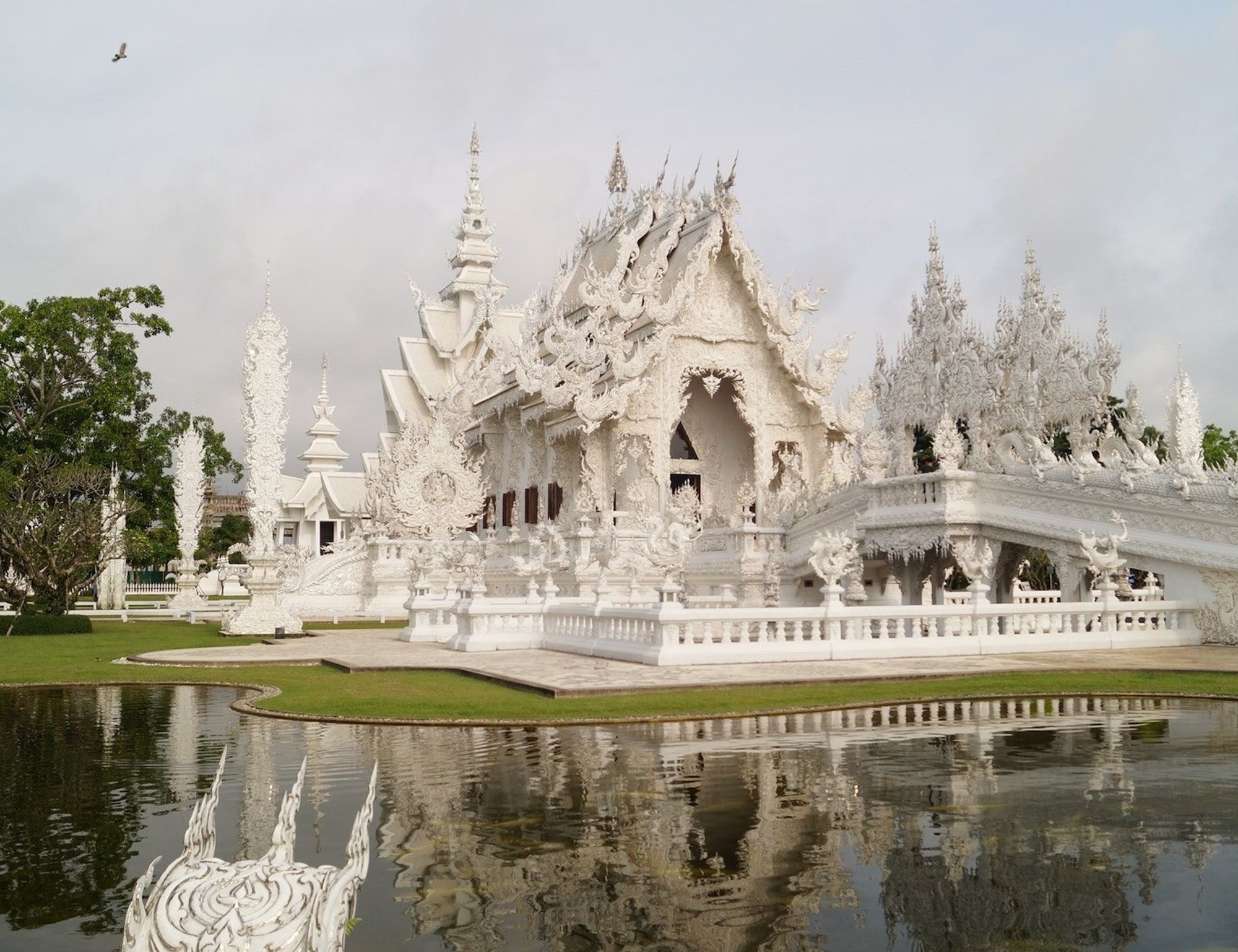 Day 13: Chiang Rai
We trade our bike with a long-tail boat today to arrive at a scenic riverside area. This brings us to our starting point for cycling. Ride past fruit orchards, paddy fields, banana plantations and arrive at Chiang Rai. The region is home to a distinct array of food, music, art, and lush landscapes.
Meals:
B,L,D
Cycling Distance:
50km / 30mi
Day 14: Chiang Rai
Travel as per your onward travel plans.
Meals:
B
Map
Dates and Prices
Note:
Our base pricing is in USD. However, we can also quote in AUD, GBP, CAD, and EUR, and you can pay in the same. Please write us.
---
Couldn't find a trip with convenient dates?
Open your date as a join-in tour or customize further as private one.
We offer private departures on almost all our itineraries, and for groups of four or more, they cost the same as our standard trips!
---
Essential Info
Inclusions
LODGING
All hotels as mentioned in the tour details or similar (subject to availability).
trip leader
Expert Trip Leader(s) who look after your every need and add meaning to your vacation.
bike
Immaculately maintained bike with helmet, suited to a terrain.
shuttle
A Van support follows the group of riders and carries all belongings.
meals
Meals as per itinerary. Guests are given the opportunity to dine on their own so that they discover a location independently.
refreshments
Refreshments and mineral water while cycling.
entrance
Entrance fees to most of the monuments and temples.
Exclusions
Airport pickup and drop
We recommend to book direclty from airport or hotel.
meals
Some meals may not be included. Please check your itinerary.
Beverages
Beverages such as alcohol, tea, coffee, juice at a hotel or restaurant.
Bikes
When you have a road and the thrill of a journey ahead of you, it's imperative to have a good bike to enjoy it. Our fleet majorly consist of the below bikes as a part of this tour. However, sometimes due to height or availability constraints, we may provide a different but similar quality bike.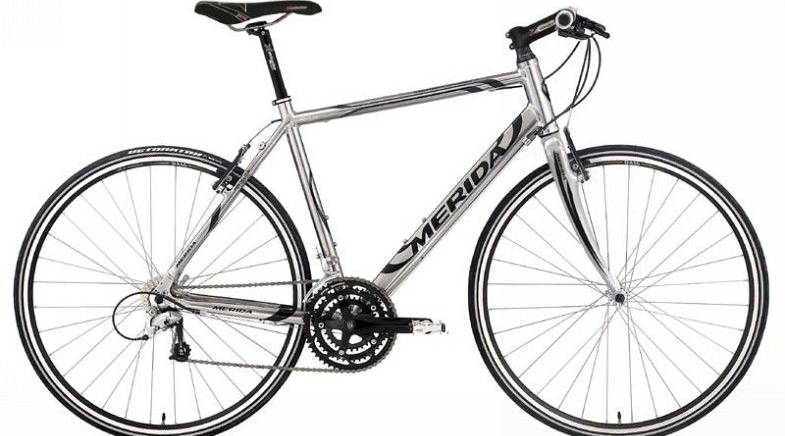 hybrid
Included in your trip price
Weather
The northern highlands in which Chiang Rai and Chiang Mai are located have a cooler climate than the rest of Thailand. The cycle tour season here consequently runs from October to March. During the months of December and January, night-time temperatures may dip below the freezing point in some parts.
The best time of year is winter (November through February). It is the dry season and temperatures are cooler. The north normally has no rain. Temperatures in the north are in the mid to upper 20s.
March through May is quite hot in the north (the upper 30s and low 40s) and probably a good time to avoid trips north of Bangkok.
June through October is the rainy season (or green season as the hotels like to call it). In the north, rains peak in August and are winding down in early October. Rain tends to be short but heavy tropical downpours, then clearing out, usually happening in the afternoon or evening, so cycling tours are still possible.
In a nutshell, winter is great (Nov - Feb), summer (Apr-May) avoid going in the north, and the rest of the year is ok.
Visa
Travelers wishing to enter Thailand have two options: through an airport or overland. Regardless of the mode of entry, the same rules apply to all travelers. Citizens of countries that can enter visa-free will receive a 30-day entry stamp, while those with a Tourist Visa will receive a 60-day entry stamp. Travelers from countries eligible for a Visa on Arrival will receive a 15-day entry stamp and a visa at the airport.
To comply with the rules, travelers entering visa-free or applying for a VOA must present an airline ticket that departs Thailand before their initial entry period ends (30 and 15 days, respectively). Other travelers may also be asked by the airline to show proof of a departing flight.
When applying for a VOA, travelers must be able to demonstrate that they have 10,000 THB for an individual or 20,000 THB for a family. For those entering visa-free or with a Tourist or Non-Imm visa, proof of financial ability must be shown in the form of 20,000 THB and 40,000 THB, respectively. It's important to note that cash is the only acceptable form of proof of financial ability, and credit cards or bank statements do not count. Any major currency is equivalent is acceptable.
Although the majority of travelers are not asked to show proof of financial ability, some travelers may occasionally be asked to do so at Immigration. Therefore, travelers should always be prepared to provide evidence of their financial ability.
Here is an excellent resource on Thailand visas that may be worth to look at.
Reviews from our friends
I will definitely book more trips
We biked from Bangkok to Chiang Rai in April/May 2019 with Art of Bicycle. The guide (Noom AlphaGo) and the support vehicle driver Prasertsak Duanchai (Sunni) were awesome. They anticipated needs and ensured that the trip ran very smoothly. The trip was guaranteed with only two participants (and there were only two of us) so it was like a private tour. Equipment was excellent and they carried an extra bike "just in case" which we appreciated. The one (slightly) negative observation - the hotels selected seemed to be away from the city centres so it was difficult to walk around the city centres at night or early AM. The operator seemed to want to offer hotels with swimming pools - which meant hotels with enough land on which to build swimming pools which meant hotels away from downtown. Some would say after a long day of biking that swimming pools are great but I prefer to be closer to the historical centre of a town. Restaurant and hotels at 3-4 star level mostly, but (they say) the best in the smaller towns we biked through. Can't say enough good things about the two guides and their attention to detail!! I will definitely book more trips with Art of the Bicycle!!
I definitely recommend this tour
My friend and I completed this trip in late April and early May. We had the most amazing time. First off, the bikes were great, good Trek hybrids. We were warned it was a hot time of year, and it was. But our guide and driver were exceptional. Noom is quite simply an exceptional guide. There were some dietary restrictions and Noom ensured they were met. The route was tuned to our specific preferences and the weather. He also went the extra step of finding us special arm sleeves to protect us from the blazing sun. That is just one example of the extra service we recieved. And our driver was there with the most amazing fruit breaks, cold water and cold towels. Being on bikes, we were able to visit tiny places and the country side. We really got the feel of the place. And Noom knows the entire area and always finds interesting places to go. I definitely recommend this tour.
Robert Schwartz from US
5.0
The trip was wonderfu
The trip was wonderful. Everything worked out very well. The bikes were great, the hotels were fine, the pools were appreciated, and the food was tremendous. The roads, to my welcome surprise, were smooth and well maintained. My strongest words go to the guide, Noom, and the driver. Nit. They gave us warm attention and shared their knowledge and love of Thailand with great spirit and warmth. Noom's hand signals made sure that we made every turn safely and avoided any road debris. Given that we were not used to riding on the left, his constant attention was well needed. We particularly enjoyed the last week of the trip as we left the flat roads of the center plains and moved into the hills of the North. Noom seemed to know many secret quiet country roads that allowed us to see the lush country side without fear of other vehicles.