Off-Beat Eastern Hokkaido Lakes & Coast Bike Tour
Overview
There's a lot more to Japan than just cherry blossoms, pagodas, and picture-postcard views of Mount Fuji towering over metropolitan Tokyo. This Japan cycling tour takes you far away from the trodden path of tourist traps and into the untouched wilderness of Hokkaido, Japan's northernmost island.
Situated along the border with Russia, Hokkaido is home to virgin Taiga forests, snow-covered volcanoes, caldera lakes formed due to volcanic eruptions, and a beautiful coastline along the northern Pacific Ocean.
The tour goes in a loop through natural forests and lakes in the Akan–Mashu national parks and Shiretoko national park, starting from Lake Abashiri — famed for sunniest place on Hokkaido's eastern coast — before heading into Hokkaido's wilderness, taking riders past thickly forested mountains, picturesque caldera lakes, rugged volcanic lakes, hot springs, quaint fishing villages, and ending in Abashiri again.
Read a comprehensive insight into the trip on our blog here.
Avg. dist. cycled
60km/37mi
Highlights
Off-beat Hokkaido's eastern frontier
Discover the diverse terrain of Eastern Hokkaido, ranging from volcanic landscapes to expansive wilderness. Ride through two national parks – Shiretoko National Park, Akan-Mashu National Park.
Brief Itinerary
Detailed Itinerary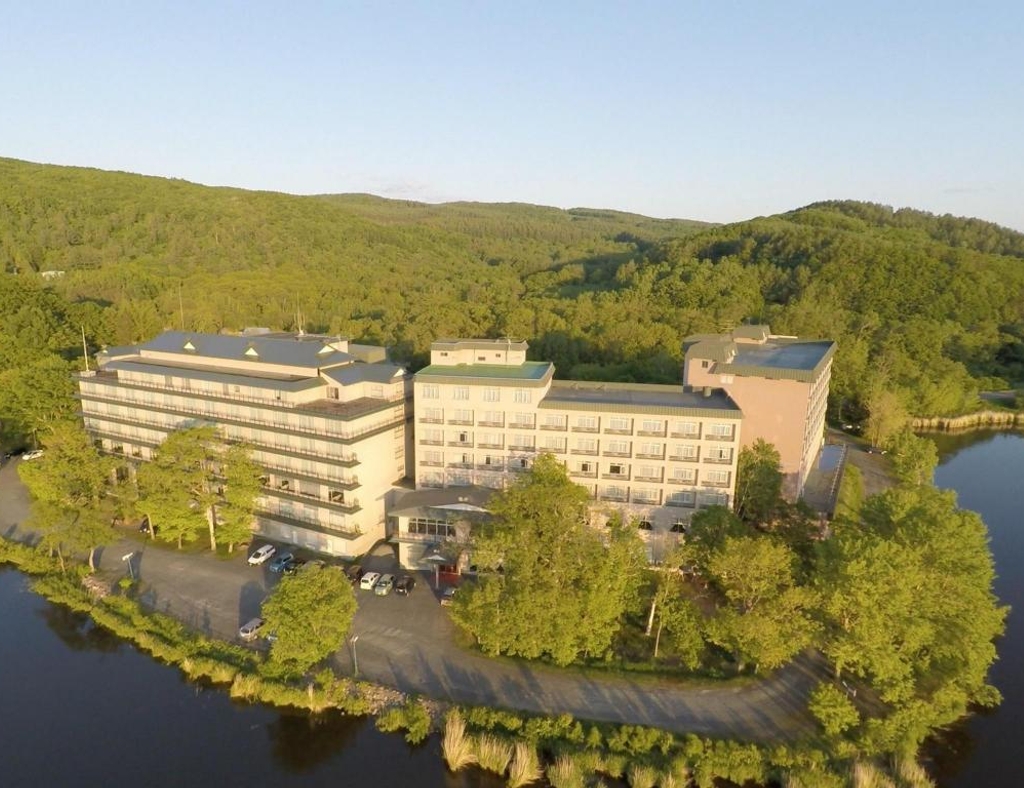 Day 1: Abashiri
We meet at the Memanbetsu Airport (Abashiri), to start our cycling holiday. Abashiri is situated on the coast of the Sea of Okhotsk, and is surrounded by beautiful natural landscapes, including the Sea of Okhotsk, Lake Abashiri, and the Shiretoko Peninsula.
We start our day with a visit to The Museum of Northern Peoples. This museum is dedicated to showcasing the cultures, traditions, and history of the indigenous peoples of the northern regions, with a particular focus on the Ainu people, giving us a perfect introduction to Eastern Hokkaido.
Post-museum visit, we do a bike fit, followed by a short, leisurely ride along the picturesque shores of Lake Abashiri and Lake Notoro. These serene lakes offer stunning vistas and a chance to immerse oneself in the tranquil surroundings of Eastern Hokkaido.
While in Abashiri, we stay at a lakeside hotel that has natural hot springs, called onsen in Japanese, on its grounds. Once we've relaxed after soaking in the rejuvenating waters of the onsen, we have dinner together to say Kanpai! to the start of a wonderful adventure. In case you didn't know, Kanpai is Japanese for Cheers.
Meals:
D
Cycling Distance:
40km / 24mi
Day 2: Utoro
We bike along the Okhotsk coastline, getting some excellent views of the sea from vantage points and through rolling hills and on a road popularly know as Road to Heaven. Sugar beet, potato, wheat, corn, and barley fields dot the landscape in the area.
We have a stopover for lunch before moving onwards to Shiretoko. Here we have the opportunity to explore the remarkable Shiretoko Peninsula, a designated UNESCO World Heritage Site, celebrated for its untouched wilderness, diverse ecosystems, and extraordinary biodiversity.
Meals:
B,D
Cycling Distance:
80km/48mi
Day 3: Rausu
In the early morning, we go on a scenic Shiretoko Five Lakes hike. Be on the look out for Brown Bear as we may have the chance to observe these majestic creatures in their natural habitat.
Later, our day begins with an invigorating challenge: a demanding ascent to a Shiretoko pass with a substantial 700-meter elevation gain. The climb may be strenuous, but the effort is well worth it. At the summit, you'll be rewarded with breathtaking panoramic views of the surrounding landscapes.
As we conquer the pass, the real thrill begins. A thrilling downhill descent awaits, leading us to Rausu, our stop for the night facing Kunashiri Island.
The waters near Rausu are teeming with marine life, making it a popular spot for whale-watching and dolphin-watching tours. Rausu is famous for its kelp forests, which are ecologically vital and serve as a habitat for various marine species. The local kelp, known as "Rausu kombu," is highly regarded for its culinary uses and is often used in Japanese cuisine.
Meals:
B,D
Cycling Distance:
35km/21mi
Day 4: Yoroushi Onsen
We head south from Rausu along the Sea of Okhotsk which separates Japan from Russia. Okhotsk is recognized as having some of the richest biological resources in the world and is renowned for its abundant biological resources, making it a hotspot for salmon fishing enthusiasts.
We bike along the coast, passing by quaint fishermen's villages. After 25km ride, the route turns inland area and runs through farmlands area until we reach Yoroushi Onsen.
Nestled in the scenic landscape, Yoroushi Onsen awaits, offering a serene retreat with its rejuvenating hot springs, providing a perfect opportunity to unwind and soak in the tranquility after a day of exhilarating cycling.
Meals:
B,D
Cycling Distance:
80km/48mi
Day 5: Yoroushi Onsen
Today spend the day at leisure. Yoroushi onsen has picture-perfect setting and is situated right at the edge of river and forest. Here take time to observe wild birds and animals.
This is a good place for spotting the famous Blakiston's Fish Owl, the largest owl species in the world, so keep your eyes and ears open to any calls of To Whit and To Who!
Meals:
B,D
Day 6: Kawayu Onsen
We move into the very heart of Hokkaido on this day as we start a gentle ascent toward the spectacular Lake Mashu. Mashu is often called the clearest lake in the world, and after a hard climb of 550m over 15 km, we get to find out why.
Sitting deep inside steep crater walls that rise over 200 m on all sides, Mashu is an endorheic lake, which means no water flows into it and none flows out. The transparency of its water was measured at an impressive 41.6 meters in 1931, whereas its nearest competitor, Lake Baikal in Central Asia was transparent only to a depth of 40.5 meters, giving Mashu the popular label of the clearest lake in the world. On most days, however, the lake is covered in mist and fog.
From the lake, we continue to ride onward through quiet roads surrounded by tall forests of fir and pine. Along the way, we make a detour to explore a sulfur mine along the route. This adds a unique and educational element to the adventure, allowing us to delve into the historical and geological significance of the area.
We stay for the night at a Ryokan in Kawayu Onsen, renowned for its therapeutic hot springs.
Meals:
B,D
Cycling Distance:
75km/45mi
Day 7: Akanko Onsen
Journeying through the challenging terrain of Akan Mashu National Park, the route presents formidable ascents, winding roads, and breathtaking vistas. Commencing at the rejuvenating Kawayu Onsen (130m), the trail follows the scenic shoreline of Lake Kussharo. En route, we stop for lunch at a local soba restaurant. Post-lunch, brace for a uphill ride with a 700-meter elevation gain.
The day's highlight is Lake Kussharo. A caldero lake formed in a volcanic crater, it is nestled among low, rolling hills and green meadows. Because volcanic gasses are constantly being released into the lake, its water is acidic and supports little vegetation except for a rare species of cicada. Along its banks are located numerous hot springs situated among naturally-heated sands. The Kussharo, which completely freezes over in the winter, is often called the Loch Ness of Japan because of frequent reports of sightings of a lake monster.
The day concludes with a stay at Akanko Onsen, a well-known hot spring resort.
Meals:
B,D
Cycling Distance:
70km/42mi
Day 8: Abashiri
On the final day, we visit an exclusive location within the forests surrounding Lake Akan, accessible only to authorized Ainu guides. The Ainu, Japan's indigenous people, have cultivated a distinctive culture deeply intertwined with nature. Here, we gain insights into their unique worldview, a perspective that may evoke a profound appreciation for the natural world. Immerse yourself in an authentic Ainu experience, including the opportunity to play the traditional Ainu instrument called 'mukkuri.' This secluded spot also ranks among the finest locations to witness the vibrant hues of autumn. Subsequently, we transport you to Memanbetsu Airport, approximately a one-hour journey.
Meals:
B
Ready to plan your adventure? Download a print-ready detailed itinerary.
Map
Accommodation
Each hotel has been thoughtfully selected to ensure an exceptional and memorable experience for guests.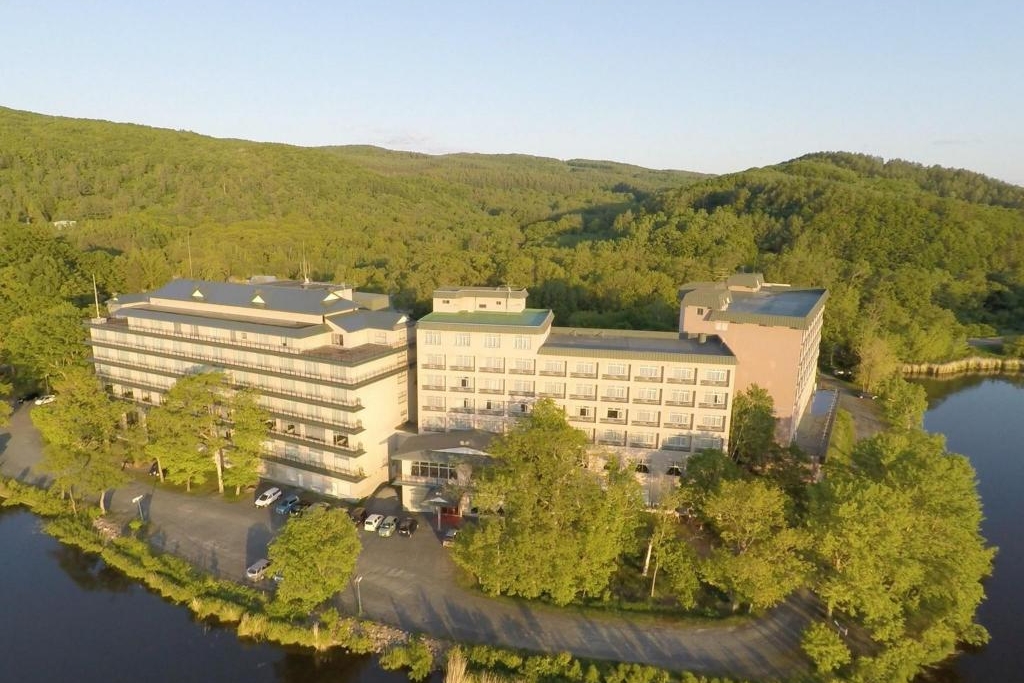 Hotel Abashirikoso
Set along the shore of Lake Abishiri, this informal hot spring hotel offers tranquil setting.
Dates and Prices
Members get an estimated 10% off on this trip.
---
$50/yearLearn more
Single Supplement
From US $350
E-Bike Upgrade
From US $180
---
Couldn't find a trip with convenient dates?
Open your date as a join-in tour or customize further as a private one.
---
Essential Info
Inclusions
LODGING
All hotels as mentioned in the tour details or similar (subject to availability).
trip leader
Expert Trip Leader(s) who look after your every need and add meaning to your vacation.
bike
Immaculately maintained bike with helmet, suited to a terrain.
shuttle
A Van support follows the group of riders and carries all belongings.
meals
Meals as per itinerary. Guests are given the opportunity to dine on their own so that they discover a location independently.
refreshments
Refreshments and mineral water while cycling.
entrance
Entrance fees to most of the monuments and temples.
E-bikes
E-bikes are available on this trip at a surcharge. Please send a note to your tour consultant to book one.
Exclusions
Airport pickup and drop
We recommend to book direclty from airport or hotel.
meals
Some meals may not be included. Please check your itinerary.
Beverages
Beverages such as alcohol, tea, coffee, juice at a hotel or restaurant.
Arrival & Departure Details
Arrival Details:
Travel to the Meeting Point: We will meet at Abashiri Airport (MMB) or Abashiri Station between 1:00 pm and 2:00 pm on the first day. If you wish to stay in Abashiri the night before, we are more than happy to assist you with booking your pre-tour accommodation. If you are flying into Abashiri Airport (MMB) from Tokyo on the first day, please reserve an early morning flight that arrives at MMB before 12:30 pm, allowing us to pick you up from the airport on the day. An alternative to flying is to travel by train (Japan Railway, abbr. JR). Upon booking, please let us know your travel plans to Abashiri, and we will confirm in detail where and what time we will meet on the first day. You can see train timetables in English on the Japan Transit Planner website. Regarding the train, we suggest booking tickets no later than a day before. They can be booked in person at the station but we recommend using JR East's handy online booking engine.
If you plan to arrive a day early, we recommend staying in Abashiri for a night. You can hire a taxi from the airport and reach your hotel. For booking, Rakuten Travel serves as Japan's local OTA and its English booking engine is known for being user-friendly.
Weather
Mid-June to mid-September are the warm months and most suitable for cycling in Eastern Hokkaido. The region we're cycling on this trip is the coolest in Hokkaido and in all of Japan. It is just pleasant for cycling in Hokkaido as elsewhere is quite hot and humid in these summer months in Japan. The cold season lasts for 3.3 months, from December 10 to March 21.
September to October are the typhoon seasons. In Hokkaido, we rarely get a typhoon, by the time it reaches the north of Japan, the typhoon has lost its power to a degree that it's no longer a typhoon. Several years ago, a typhoon affected Hokkaido badly in August, it caused flooding in some areas, but an occurrence like that is rare.
Visa
For a Japan visa, we recommend visiting the official website of the Japanese Ministry of Foreign Affairs (MOFA). Japan has implemented measures concerning visa exemption agreements with about 69 countries/regions, as mentioned in the above official link.
Reviews from our friends
Well organized, great guides
After having been on a great trip in Rajastan with Art of Bicycle, we knew they organized excellent trips. So when we heard about the Eastern Hokkaido trip in Japan, we had to go. The trip was wonderful: Well organized, great guides, cozy and often extravagant accommodations with onsens usually on site. Not to mention fabulous Japanese food always provided at lodgings. The terrain was varied. We saw wildlife and we stopped to see other sights along the way ( Ainu museum, hatchery , etc) We will look forward to another Art of Bicycle trip In the future!
Great company!
Great company using local guides dedicated to bicycle trips in more remote areas of the world. They chose a challenging but doable route with comfortable guest houses along the way. Bikes were in excellent condition and tuned up daily. Liked the sag wagon so I could jump in when it was raining or when I was done for the day.