Exquisite Thailand Luxury Bike Tour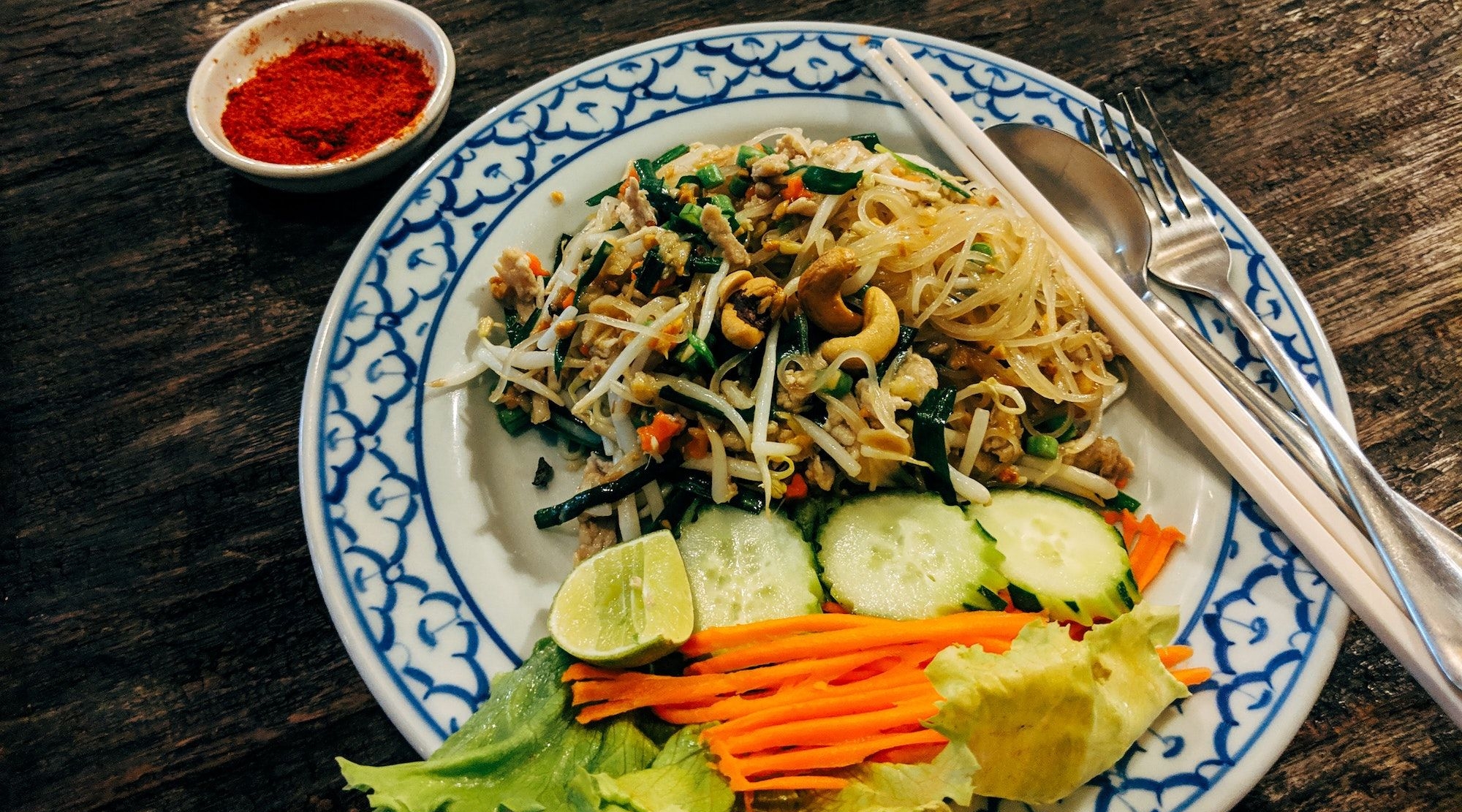 Overview
An undulating route that combines the Golden Triangle with Chiang Mai. Amidst lush jungles and limestone mountains pedal your way through bright green hues of paddy, fruit plantations, and along the meandering Kok river, unfolding one dramatic scenery after another.
Hilltop farming to tea plantations, ancient wats, hill-tribe culture, bamboo huts by the river, and elephants lazily relaxing in the river – this is Thailand at its most authentic best!
Start
Chiang Mai | 13:00hrs
Avg. dist. cycled
50km or 30mi
Highlights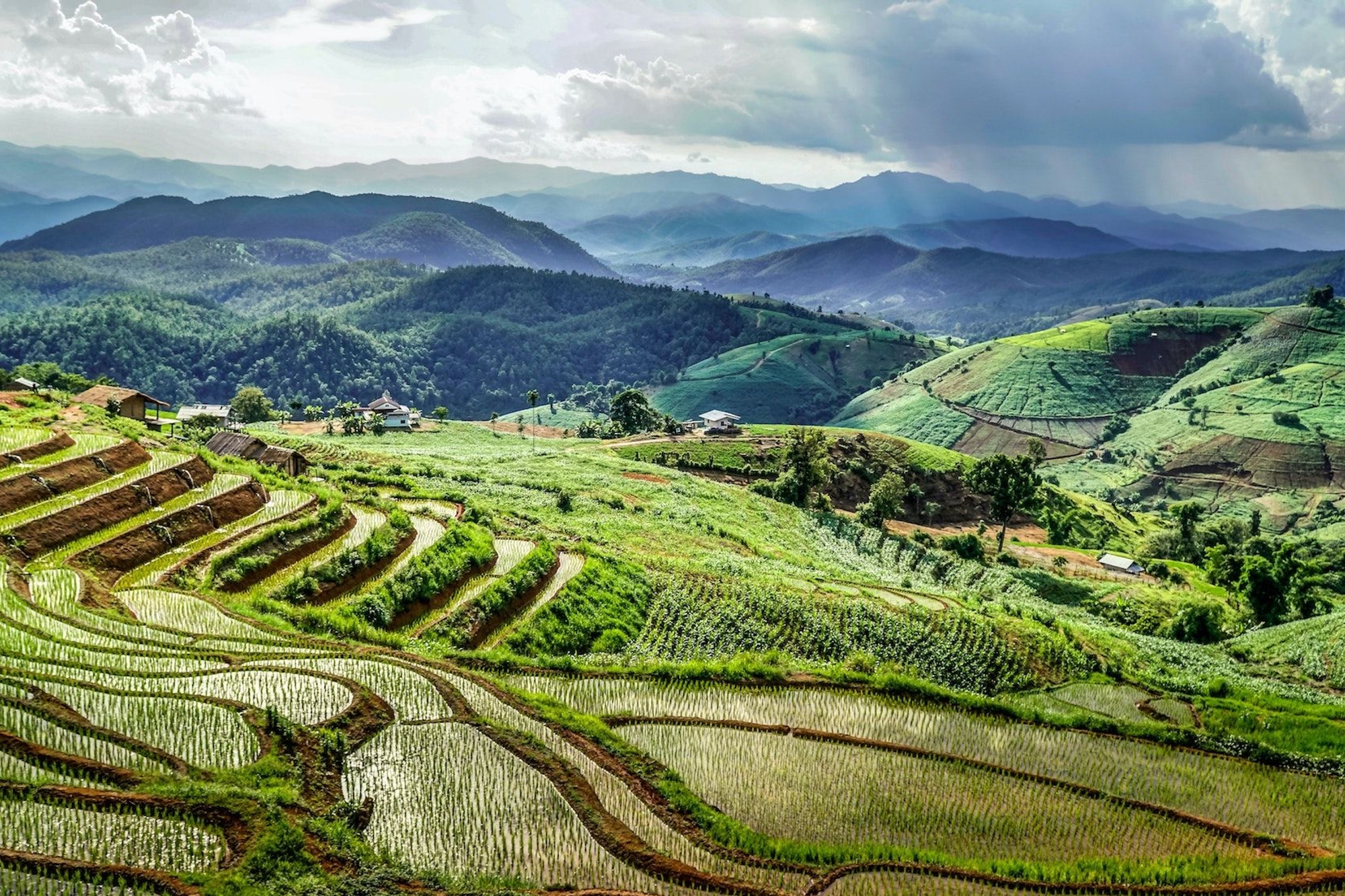 golden triangle
Set out to see the confluence of Thailand, Thailand and Myanmar, and the site for the infamous Golden Triangle.
Brief Itinerary
| Day | Place | Hotel | Meals | Distance | Activity |
| --- | --- | --- | --- | --- | --- |
| DAY 1 | Chiang Mai | Rachamankha Boutique Hotel | D | | |
| DAY 2 | Mae Malai | Mon Pana Nont Resort | B,L,D | 45km / 27mi | cycling |
| DAY 3 | Mae Malai | Mon Pana Nont Resort | B,L,D | 35km / 21mi | cycling |
| DAY 4 | Tha Ton | Maekok Village Resort* | B,L,D | 50km / 30mi | cycling |
| DAY 5 | Mae Chan | Katiliya Mountain Resort | B,L,D | 45km / 27mi | cycling |
| DAY 6 | Chiang Saen | Athita Hotel | B,L,D | 60km / 36mi | cycling |
| DAY 7 | Chiang Saen | Athita Hotel | B,L,D | | |
| DAY 8 | Chiang Rai | The Legend | B,L,D | 60km / 36mi | cycling |
| DAY 9 | Chiang Rai | | B | | |
Detailed Itinerary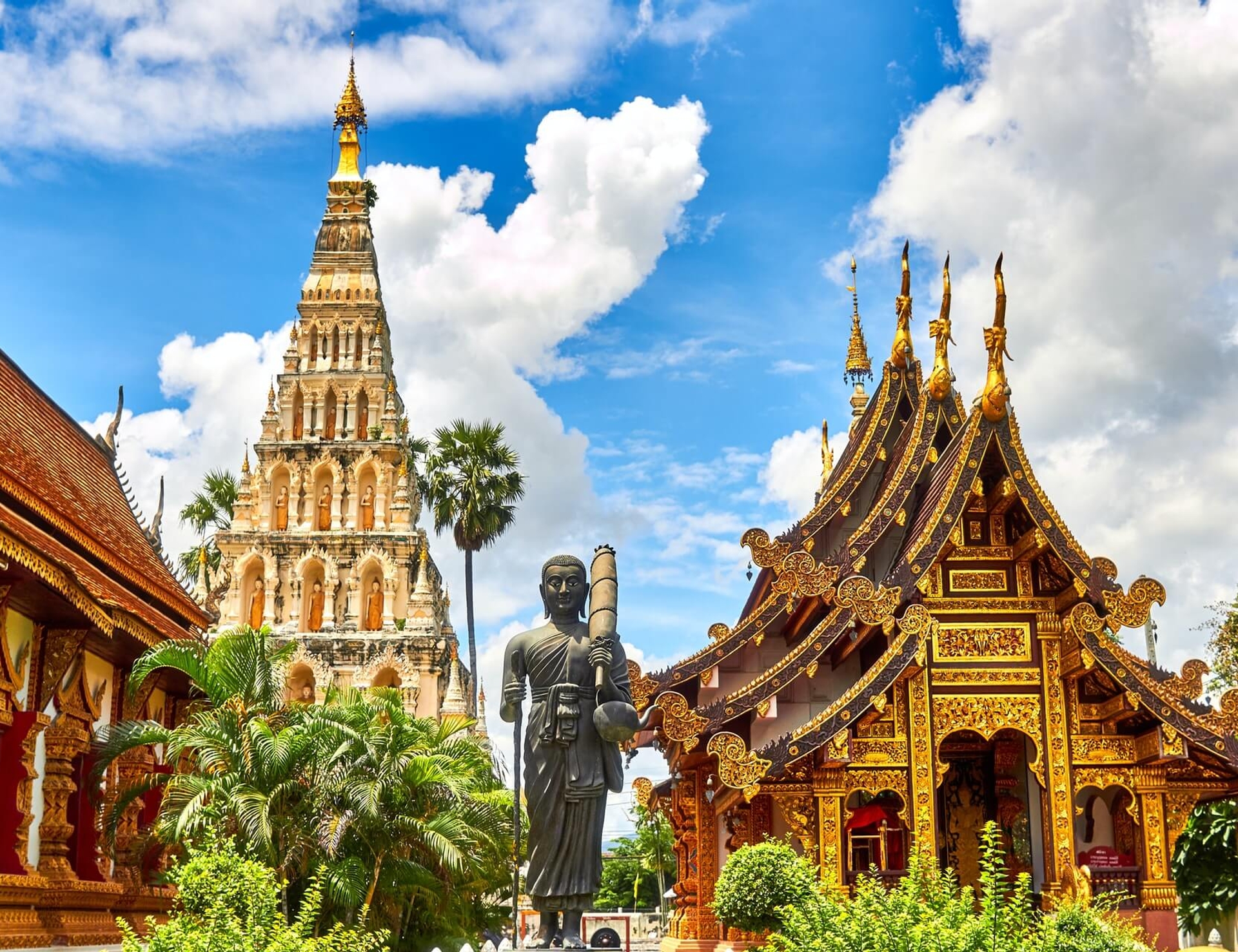 Day 1: Chiang Mai
Arrive in Chiang Mai and settle into your hotel. Our guide meets at your hotel, post-lunch at 13:00hrs for a bike fit followed by a walking tour of Chiang Mai. Today we visit some of the classic highlights of Chiang Mai.
We convene tonight to celebrate the start of our awesome journey on a bike.
Meals:
D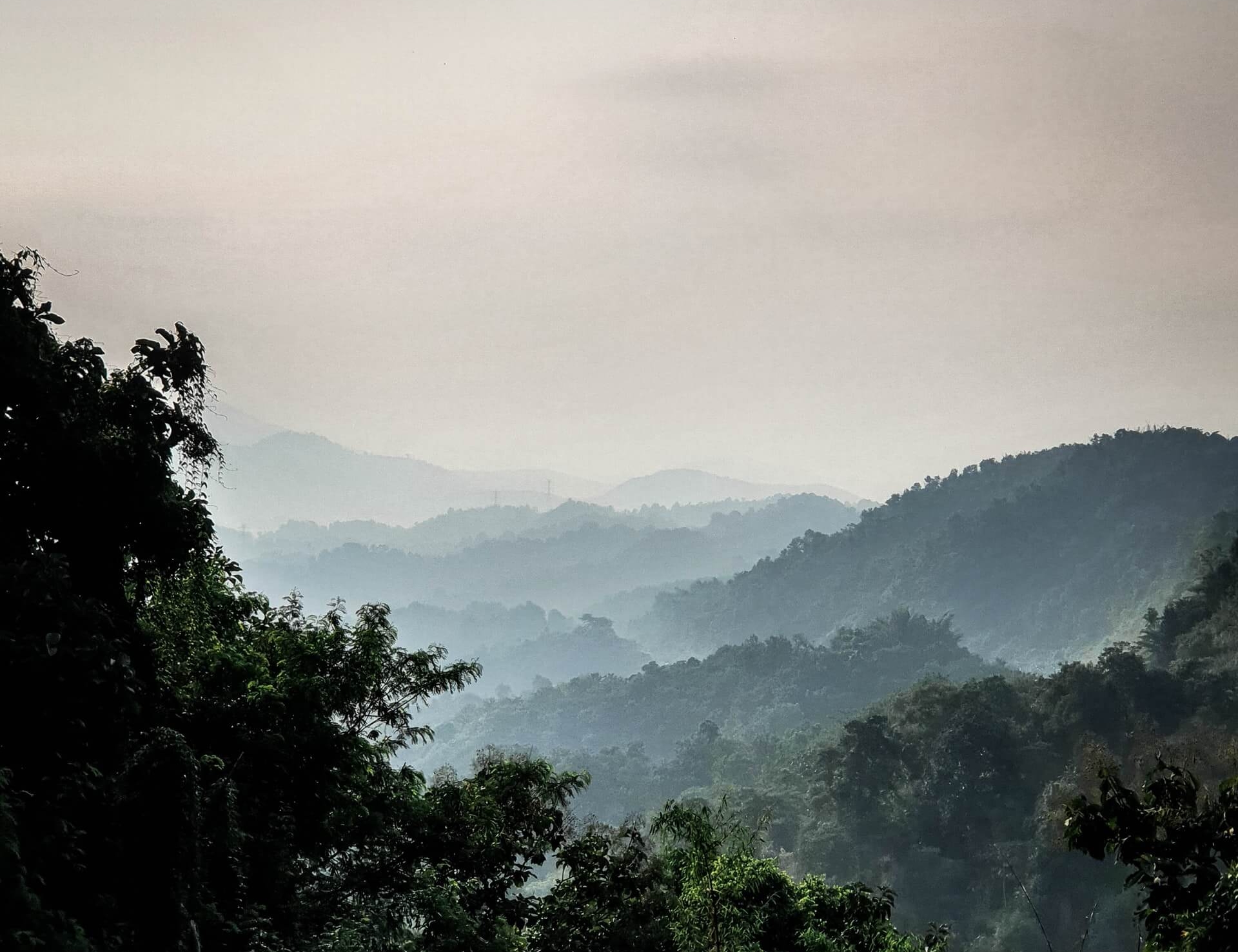 Day 2: Mae Malai
After the orientation, we head out for a ride into the valley, just so that you can get oriented to the terrain. Mae Taeng lies on the northern part of the Chiang Mai district, with the River Taeng, making it a rich, verdant area, full of natural off-the-beaten trails to explore. This is a haven for nature lovers.
At night, we can choose to eat at the in-house restaurant, or head to get a taste of local fare. If your palate is new to Thai food, start with the more popular green curry and rice. Be well rested for the next morning, as we start our Thai adventure with a slightly longer day of cycling.
Meals:
B,L,D
Cycling Distance:
45km / 27mi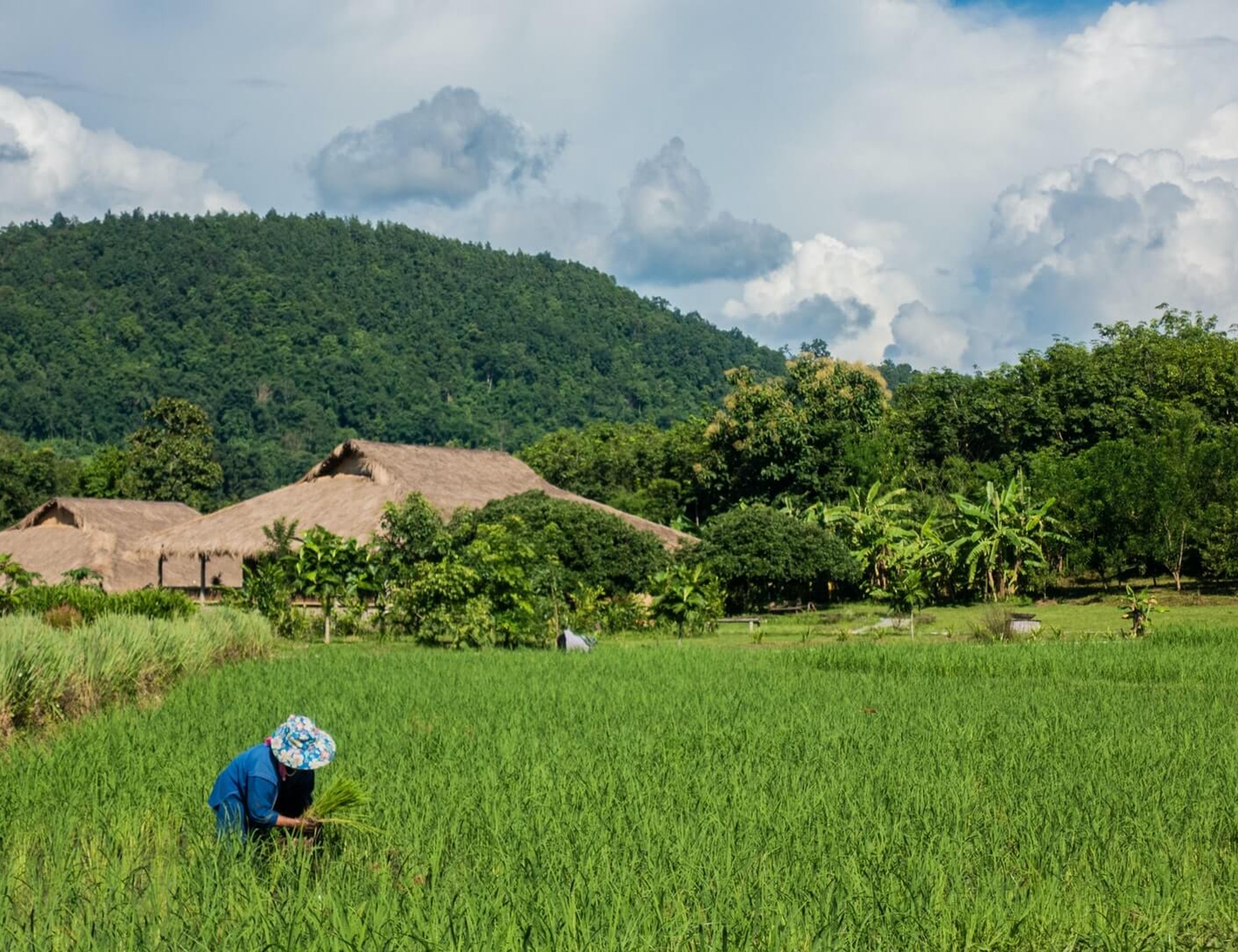 Day 3: Mae Malai
We start early on this day for a half-day loop around the valley, crossing many local villages in the hinterland. Though the ride is only 35 km, we will have a backup vehicle if needed. The idea is to take it slow and immerse ourselves in the local life of Mae Taeng. Expect to see the valley whitewashed with bright green hues of paddy, jungles, and fruit plantations.
It is not uncommon to see elephants ambling in a row making their way to the Woody Training Camp. We also ride along the River Mae Taeng and see how it is the main source of livelihood for the locals. Fishing and tourism make for a large part of the interaction with the river. We try and catch lunch at a local restaurant, to get acquainted with the authentic Thai fare.
Meals:
B,L,D
Cycling Distance:
35km / 21mi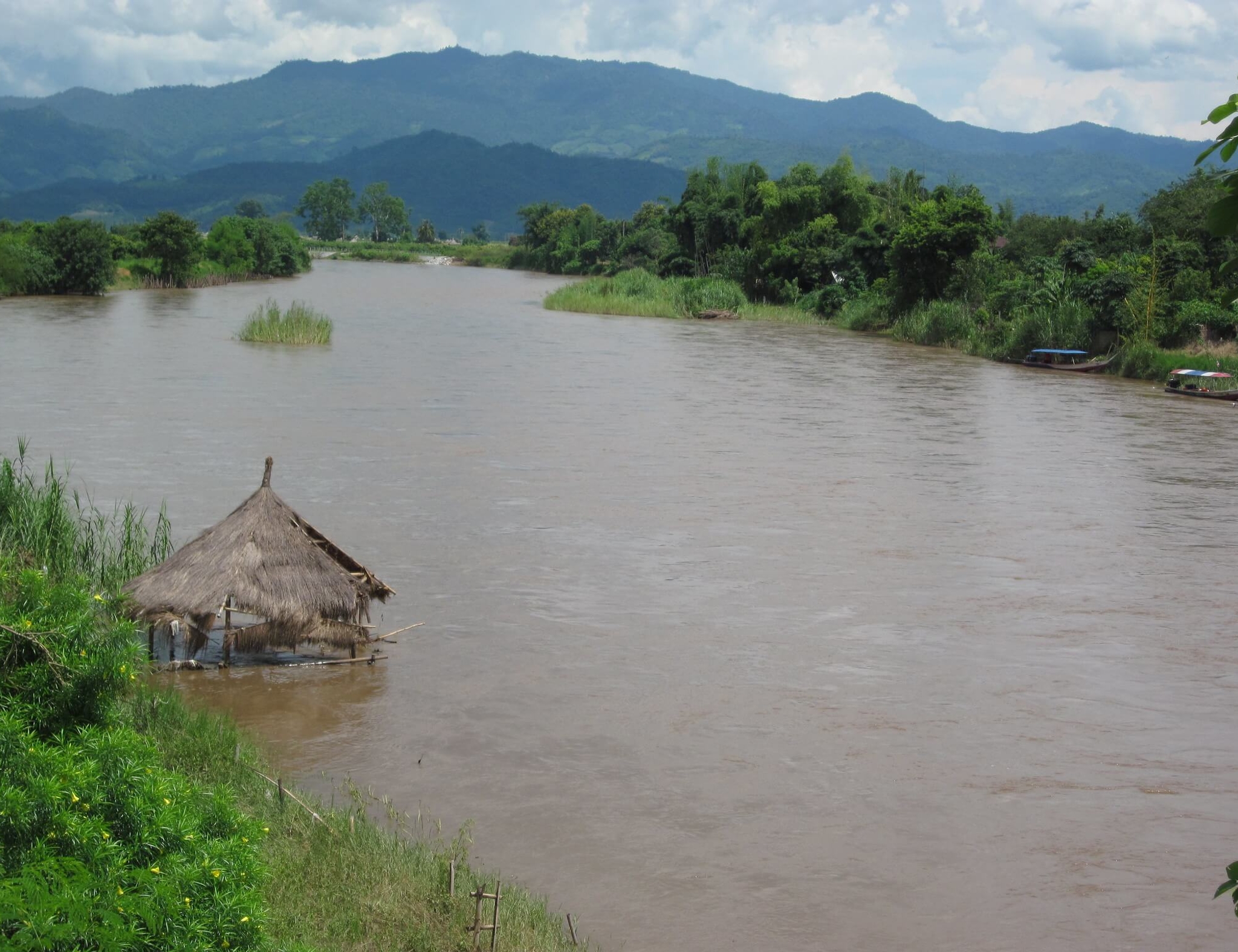 Day 4: Tha Ton
The day begins with a short ride in the shuttle to a small town called Fang. From here, the topography is much better to ride from. The ride from Fang to Thaton traverses across paddy fields. The fields cling onto the side of the village road for almost the entire way. The ride is mostly on flat roads, with occasional dips and climbs, which add to the interest for a cyclist. Today, you cover a significant distance of 50km. For those whose legs begin to fail them, there is always a backup! You can enjoy the ride from the comfort of the backup vehicle or the cycle. We also come across several villages on the way – perfect to get great photographs of the interiors of Thailand. The locals are quite friendly and don't be surprised if you are invited to a home for a cup of tea (or red Fanta).
We pace out our journey to Thaton and arrive at this beautiful town at the edge of a River. Thaton is one of the last towns bordering Myanmar in this area. The great part of this is that one gets to see the blend of Burmese, Thai and Chinese influences in language and culture.
Meals:
B,L,D
Cycling Distance:
50km / 30mi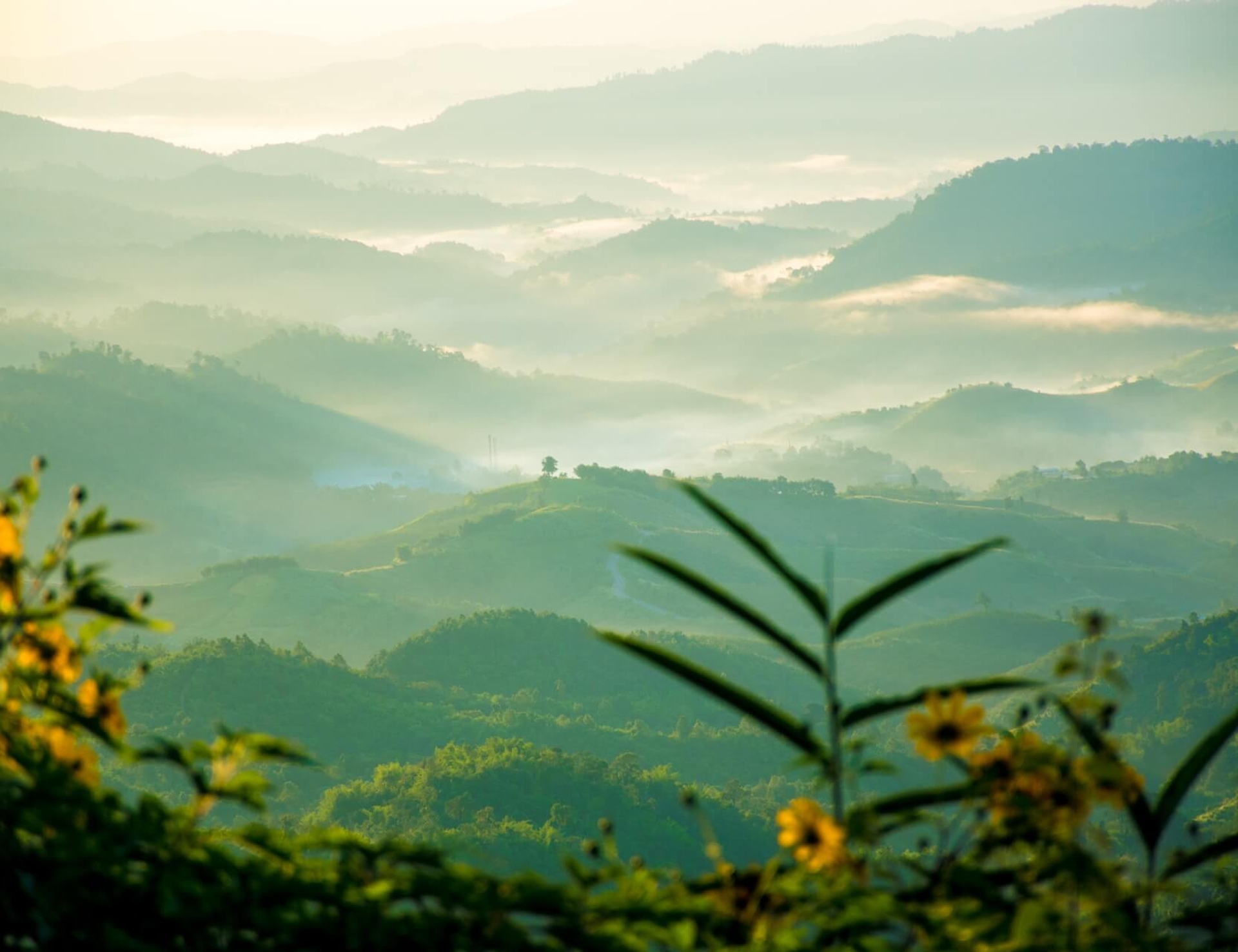 Day 5: Mae Chan
As we set off towards Mae Chan, we ride alongside the picturesque river, winding our way through a lush green valley that offers one breathtaking scenery after another. From hilltop farming to expansive tea plantations and charming bamboo huts by the river, this is the most authentic side of Thailand that you can experience.
Today's ride is going to be a challenging one. We start with a 25 km easy ride, followed by a slow uphill climb, and then brace ourselves for the tough Baan Yapa climb, with a gradient ranging from 12 to 20 percent over a few kilometers. After that, we enjoy a thrilling downhill run before embarking on more big climbs, with gradients ranging from 10 to 15 percent, as we make our way towards Mae Chan. If you find the climbs too difficult, there's always the option to shuttle through them.
Mae Chan is a quaint town known for its tea trading, founded by refugees from the losing side of the China civil war that led to Mao's rule over the country. Our accommodation for the night is the Katiliya Mountain Resort, which boasts stunning views of lush greenery, tea plantations, and an Ahka village. It's the perfect place to unwind and rejuvenate after a tough day of riding through the majestic countryside of Thailand.
Meals:
B,L,D
Cycling Distance:
45km / 27mi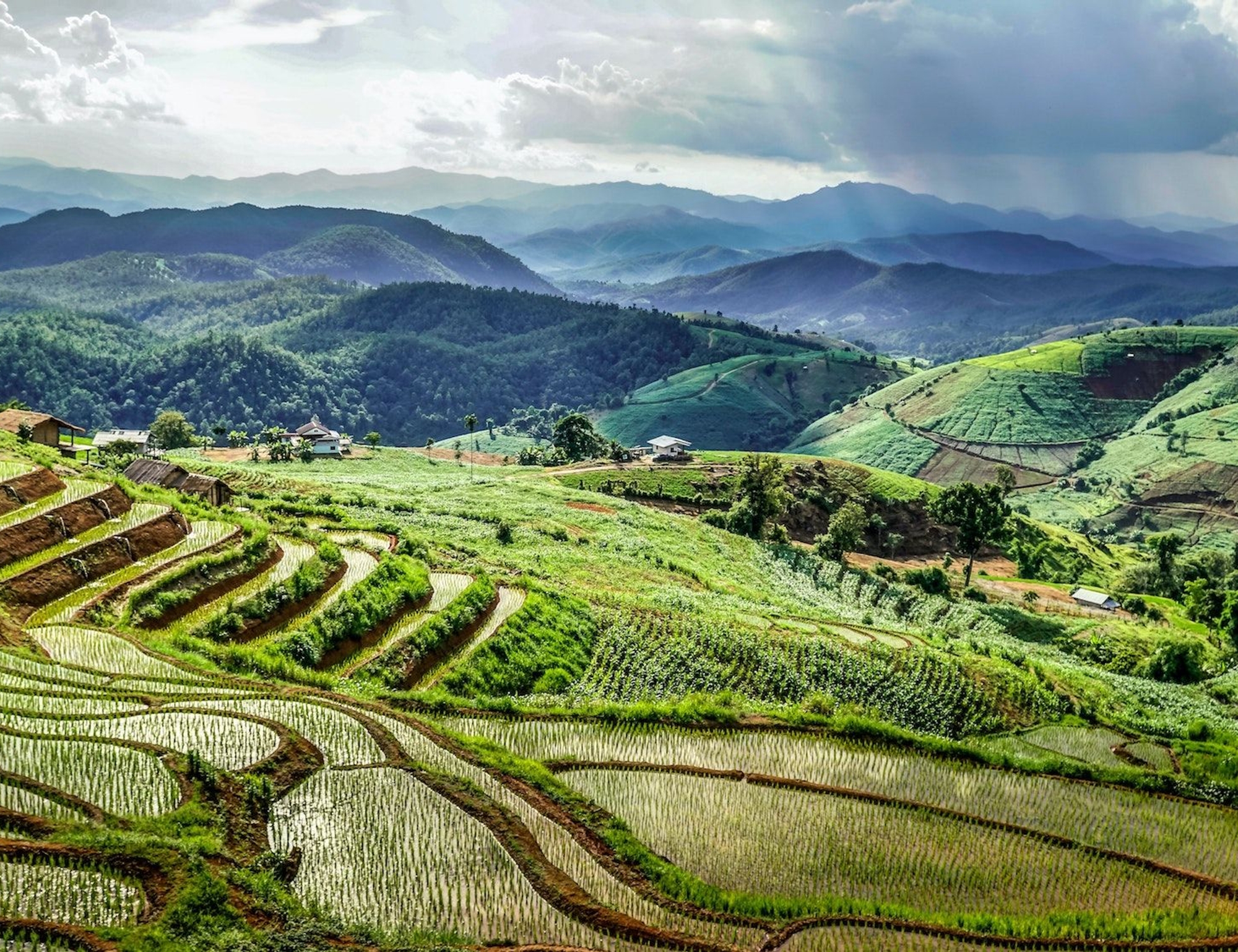 Day 6: Chiang Saen
This morning, we find ourselves back in the serene countryside, surrounded by vast paddy fields. The ride is invigorating, with the cool, fresh morning breeze and the clear skies providing a warm welcome on the road. By afternoon, we arrive at Chiang Saen, where we settle into our hotel and take a moment to unwind. Later, we embark on an adventure to witness the majestic confluence of Thailand, Laos, and Myanmar, and visit the renowned Golden Triangle. To get the best view, we head to Wat Phrathat Phu Kao Hill. Chiang Saen is a city steeped in rich history, and what makes it even more fascinating is its proximity to Thailand and Burma.
Meals:
B,L,D
Cycling Distance:
60km / 36mi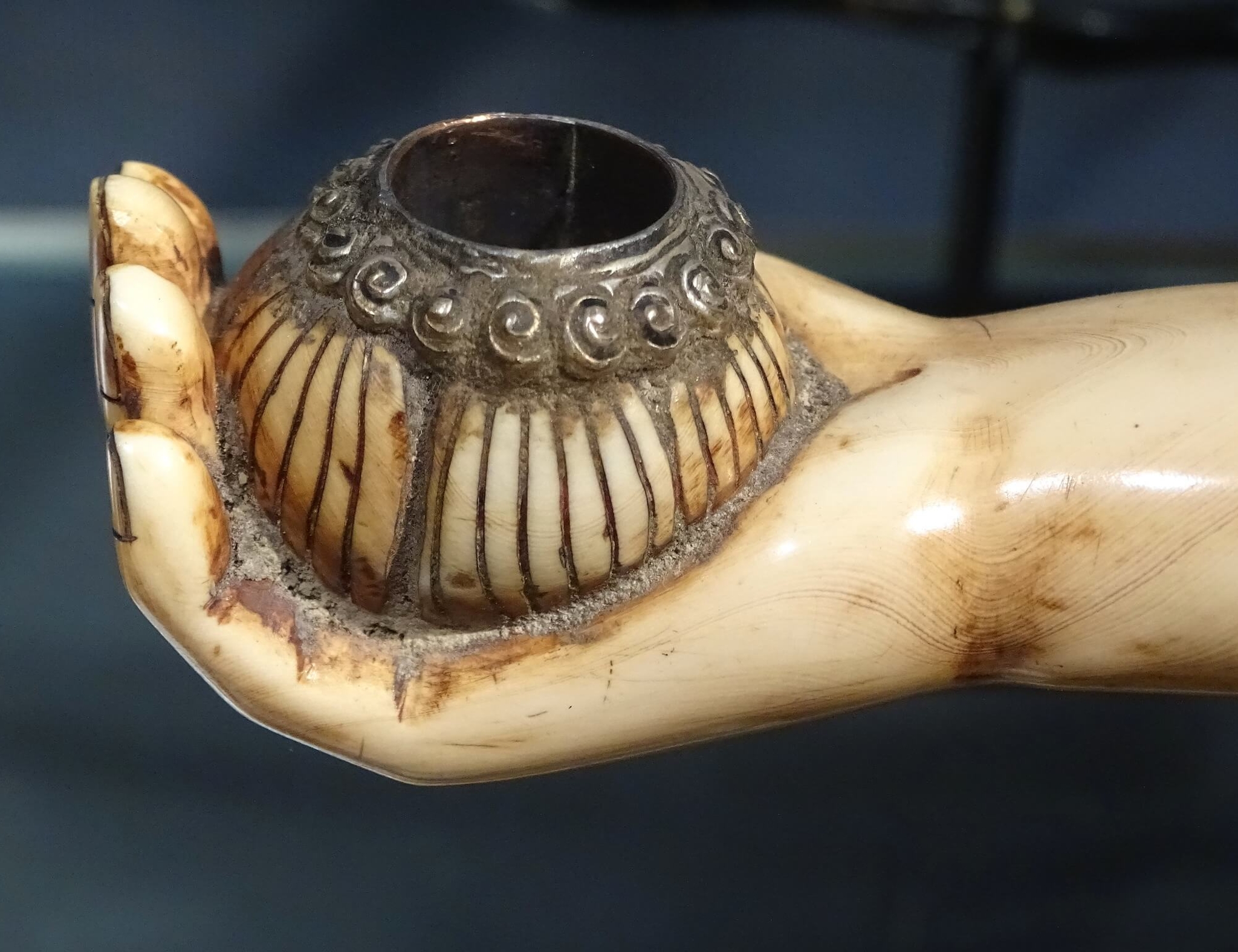 Day 7: Chiang Saen
After a hearty breakfast, we embark on an eye-opening journey to witness the breathtaking Wats, followed by a visit to the Hall of Opium. This particular attraction never fails to pique the interest of our group. It is hard to ignore the fact that this area was once one of the largest opium producers, and its trade had become a massive social menace for the locals.
However, the Royal Project and Doi Tung Development Project have been working tirelessly to eradicate the drug trade and its negative impact. The Hall of Opium was established to educate visitors about the dangers of drug abuse and trace its history from its first use 5,000 years ago. This experience is one of the most enlightening ones in Thailand, shedding light on the influence of drugs in the region. It's an experience that should not be missed.
Meals:
B,L,D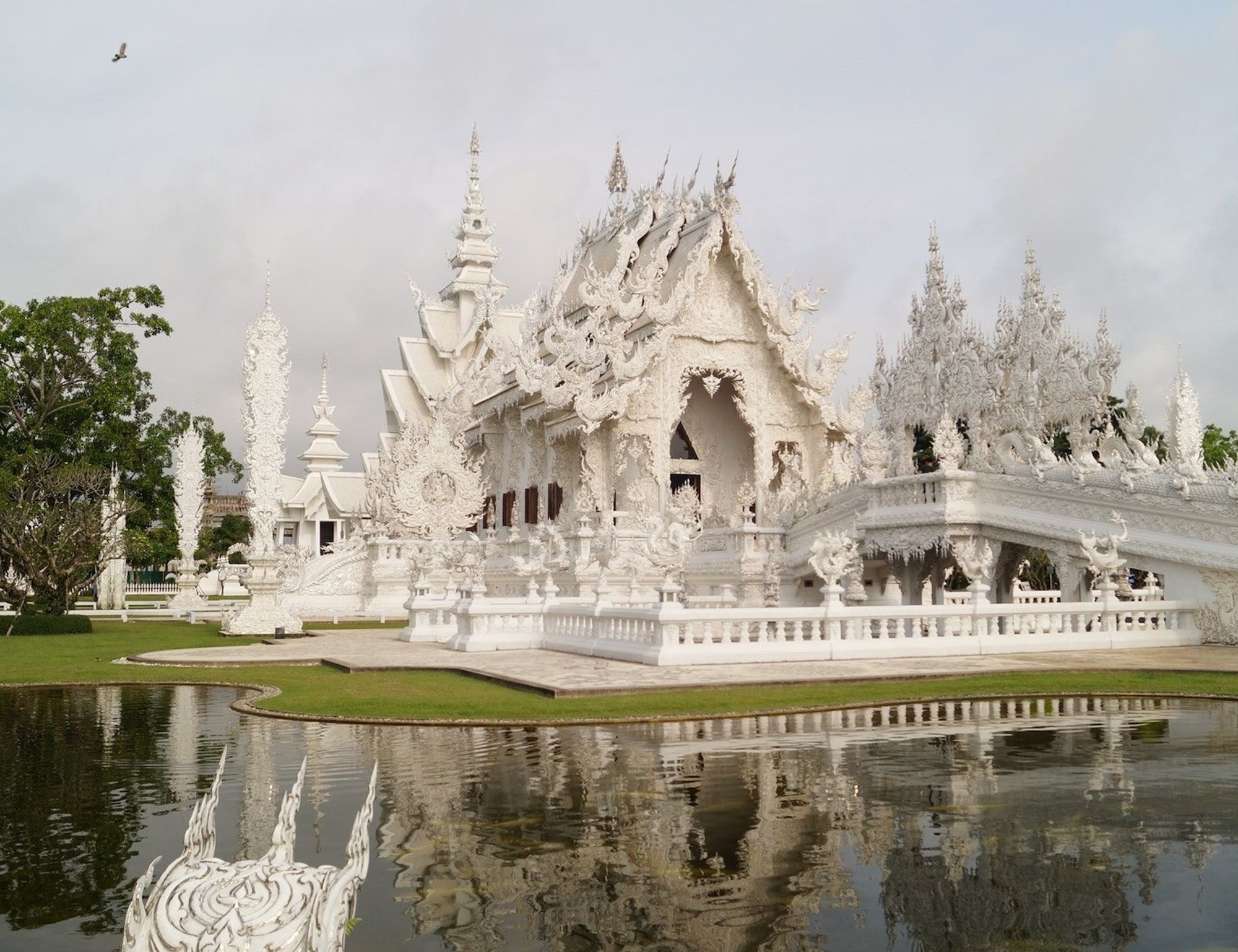 Day 8: Chiang Rai
As we make our way to Chiang Rai, we pass by enchanting fruit orchards, verdant paddy fields, and sprawling banana plantations, all offering a glimpse into the region's rich landscape and cultural heritage. Chiang Rai is a vibrant city that boasts a diverse array of food, music, art, and stunning natural scenery. You have the evening to yourself to explore the bustling night markets, brimming with local knick-knacks and street food vendors. The city of Chiang Rai truly comes to life in the evenings, with locals and tourists alike crowding the streets.
We'll end our adventure with a mouth-watering meal at one of the city's local restaurants. You can savor a new and delicious recipe or indulge in an old favorite for the last time. It's the perfect way to cap off an unforgettable journey through the breathtaking countryside of Thailand.
Meals:
B,L,D
Cycling Distance:
60km / 36mi
Day 9: Chiang Rai
Extend your stay here or travel further as per your onwards plans.
Meals:
B
Ready to plan your adventure? Download a print-ready detailed itinerary.
Map
Accommodation
Each hotel has been thoughtfully selected to ensure an exceptional and memorable experience for guests.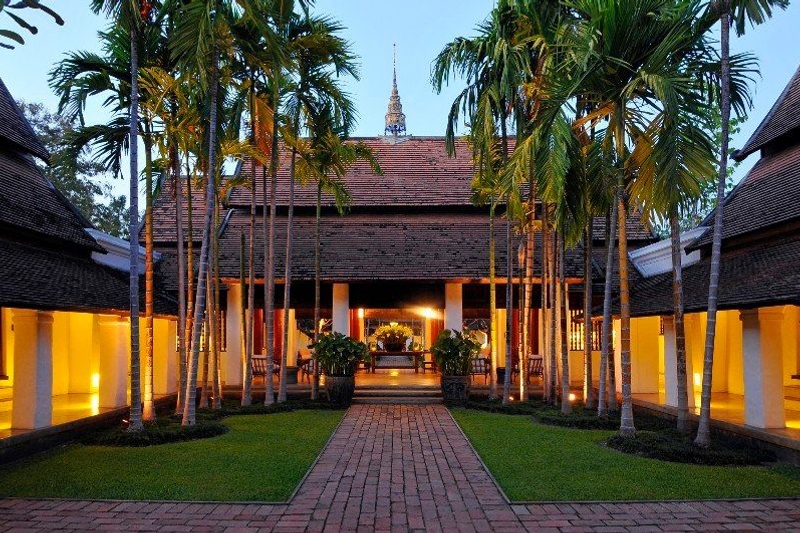 Rachamankha Boutique Hotel
Situated in the heart of historic Chiang Mai old city founded in 1296, this elegant and tranquil hotel is known for its traditional Lanna architecture, which reflects the rich cultural heritage of Northern Thailand.
Dates and Prices
Members get an estimated 10% off on this trip.
---
$50/yearLearn more
Single Supplement
From US $1,200
---
Couldn't find a trip with convenient dates?
Open your date as a join-in tour or customize further as a private one.
---
Essential Info
Inclusions
LODGING
All hotels as mentioned in the tour details or similar (subject to availability).
trip leader
Expert Trip Leader(s) who look after your every need and add meaning to your vacation.
bike
Immaculately maintained bike with helmet, suited to a terrain.
shuttle
A Van support follows the group of riders and carries all belongings.
meals
Meals as per itinerary. Guests are given the opportunity to dine on their own so that they discover a location independently.
refreshments
Refreshments and mineral water while cycling.
entrance
Entrance fees to most of the monuments and temples.
E-bikes
E-bikes are available on this trip at a surcharge. Please send a note to your tour consultant to book one.
Exclusions
Airport pickup and drop
We recommend to book direclty from airport or hotel.
meals
Some meals may not be included. Please check your itinerary.
Beverages
Beverages such as alcohol, tea, coffee, juice at a hotel or restaurant.
Bikes
When you have a road and the thrill of a journey ahead of you, it's imperative to have a good bike to enjoy it. Our fleet majorly consist of the below bikes as a part of this tour. However, sometimes due to height or availability constraints, we may provide a different but similar quality bike.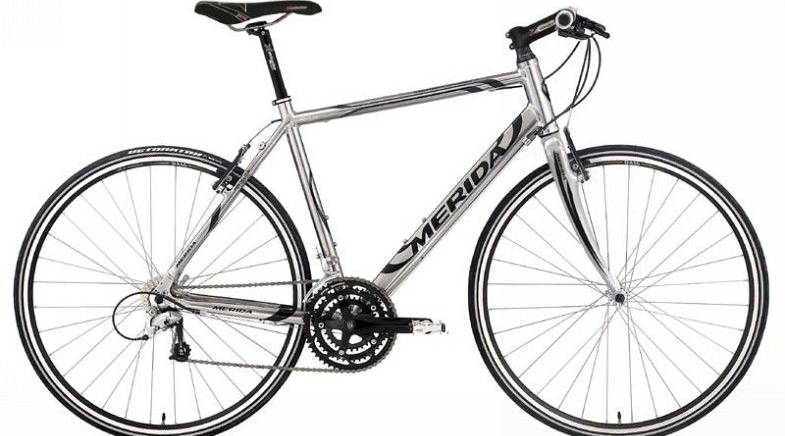 hybrid
Included in your trip price
Weather
The northern highlands in which Chiang Rai and Chiang Mai are located have a cooler climate than the rest of Thailand. The cycle tour season here consequently runs from October to March. During the months of December and January, night-time temperatures may dip below the freezing point in some parts.
The best time of year is winter (November through February). It is the dry season and temperatures are cooler. The north normally has no rain. Temperatures in the north are in the mid to upper 20s.
March through May is quite hot in the north (the upper 30s and low 40s) and probably a good time to avoid trips north of Bangkok.
June through October is the rainy season (or green season as the hotels like to call it). In the north, rains peak in August and are winding down in early October. Rain tends to be short but heavy tropical downpours, then clearing out, usually happening in the afternoon or evening, so cycling tours are still possible.
In a nutshell, winter is great (Nov - Feb), summer (Apr-May) avoid going in the north, and the rest of the year is ok.
Visa
Travelers wishing to enter Thailand have two options: through an airport or overland. Regardless of the mode of entry, the same rules apply to all travelers. Citizens of countries that can enter visa-free will receive a 30-day entry stamp, while those with a Tourist Visa will receive a 60-day entry stamp. Travelers from countries eligible for a Visa on Arrival will receive a 15-day entry stamp and a visa at the airport.
To comply with the rules, travelers entering visa-free or applying for a VOA must present an airline ticket that departs Thailand before their initial entry period ends (30 and 15 days, respectively). Other travelers may also be asked by the airline to show proof of a departing flight.
When applying for a VOA, travelers must be able to demonstrate that they have 10,000 THB for an individual or 20,000 THB for a family. For those entering visa-free or with a Tourist or Non-Imm visa, proof of financial ability must be shown in the form of 20,000 THB and 40,000 THB, respectively. It's important to note that cash is the only acceptable form of proof of financial ability, and credit cards or bank statements do not count. Any major currency is equivalent is acceptable.
Although the majority of travelers are not asked to show proof of financial ability, some travelers may occasionally be asked to do so at Immigration. Therefore, travelers should always be prepared to provide evidence of their financial ability.
Here is an excellent resource on Thailand visas that may be worth to look at.