Laos Bike Tours and Cycling Holidays
Boutique and personalized cycling & e-bike tours in Laos for every journey.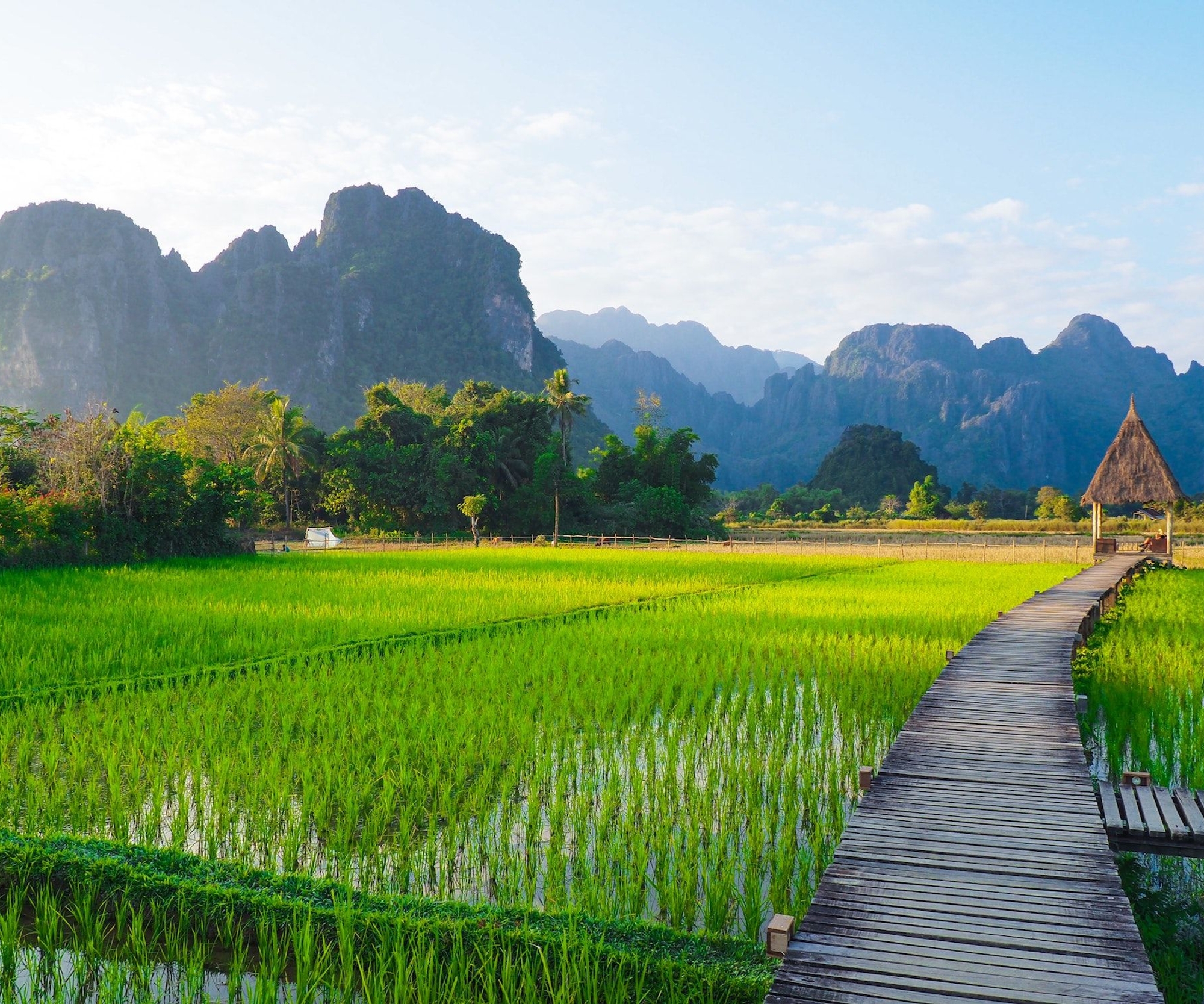 The Best Laos Bicycle Tours
Immerse yourself in the life of Laos on our unique bike tours in Laos. Meander through the beautiful Mekong, Nam Ou, and Nam Pak rivers, cave temples, and the royal cultural landscape of Luang Prabang to the limestone mountains that is Laos! A wondrous mix of boat rides, caves, mountains, and rivers creates an exciting mélange of the scenic fabric of Laos.
Our Laos cycling tours are aimed at travelers who want to pace out their journey to really let the destination sink in well – with Laos's lush paddy gently swaying in the breeze while you cycle along to your next destination, full of local surprises. While spectacular temples, monasteries, and verdant surroundings provide the perfect setting for a wholesome cycling holiday in Laos, it's the curated routes and boutique hotels that really complement the trip. Expert guides, well-maintained cycles, and a backup vehicle is the backbone of the trip. Once done with the trip, we ensure you that you will fall in love with Laos. And if you...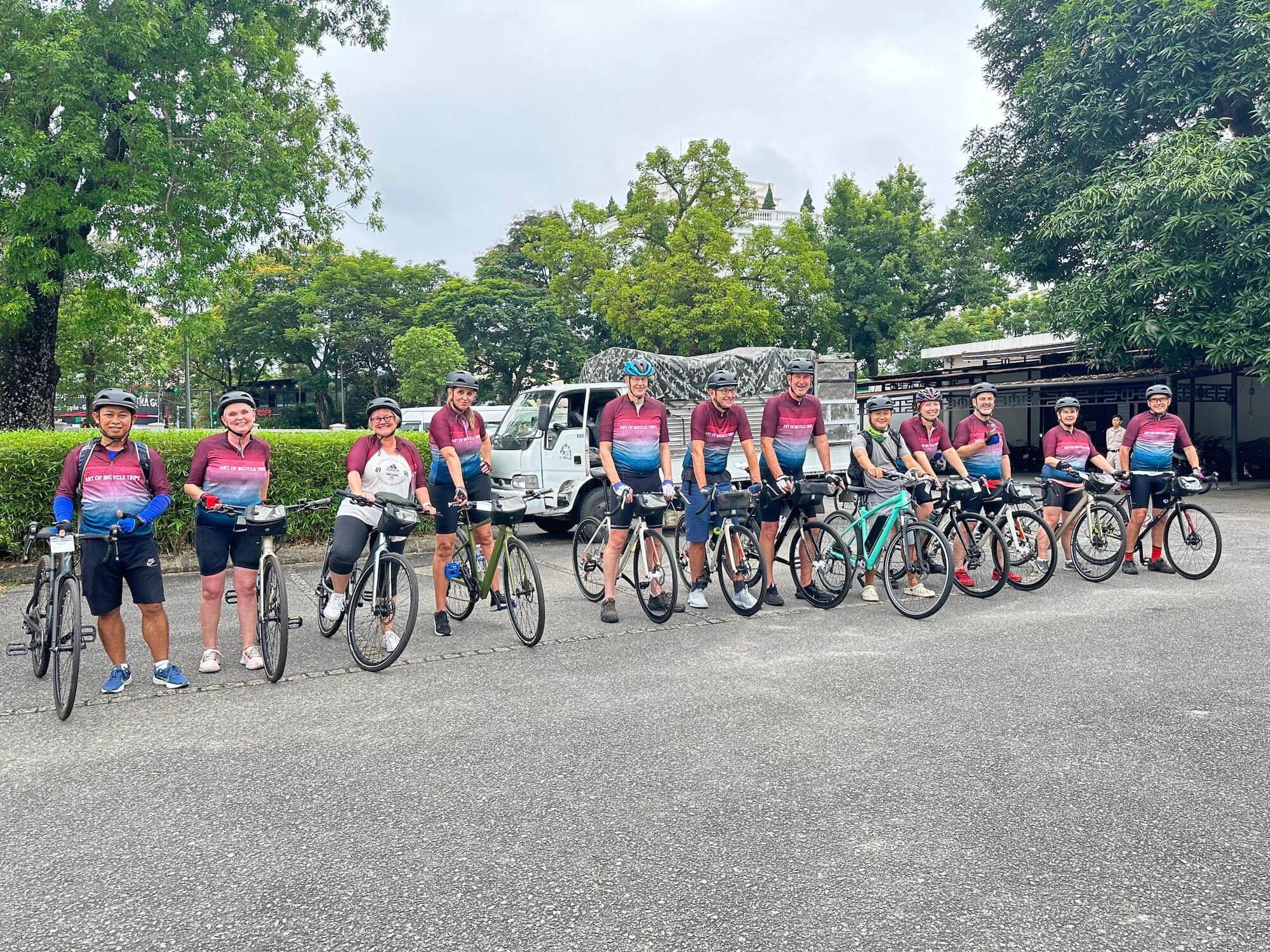 Laos cycling guide
Read our complete guide to cycling in Laos.
Reviews from our friends
Great Job
Art of Bicycling did a great job customizing a route for us, plenty challenging, but also time to rest, relax and enjoy the beauty of this special place.
Amazing experiences
We have done two trips with Art of Bicycle. Bangkok to Chiang Rai and Chiang Mai to Luang Prabang. Amazing experiences. Our guides, Noom and Sunni on the first, Noom and Fem, and Bon Chan on the second were exceptional – knowledgeable attentive and charming. Will be booking more tours soon.
Nicole & Andrew from US
5.0
phenomenal trip
Dao was phenomenal, the best guide I have ever had in all of my travels. He made us feel like family and taught us so much about Laos, the people, cuisine etc. It was a very special trip because of him. Driver mr dan was great too! Thank you Pankaj, we had a fantastic time and appreciate all you did to organize and make the trip special for us. Please keep us posted on any additional trips that you add! Happy new year!