Chile Bike Tours and Cycling Holidays
Boutique and personalized cycling & e-bike tours in Chile for every journey.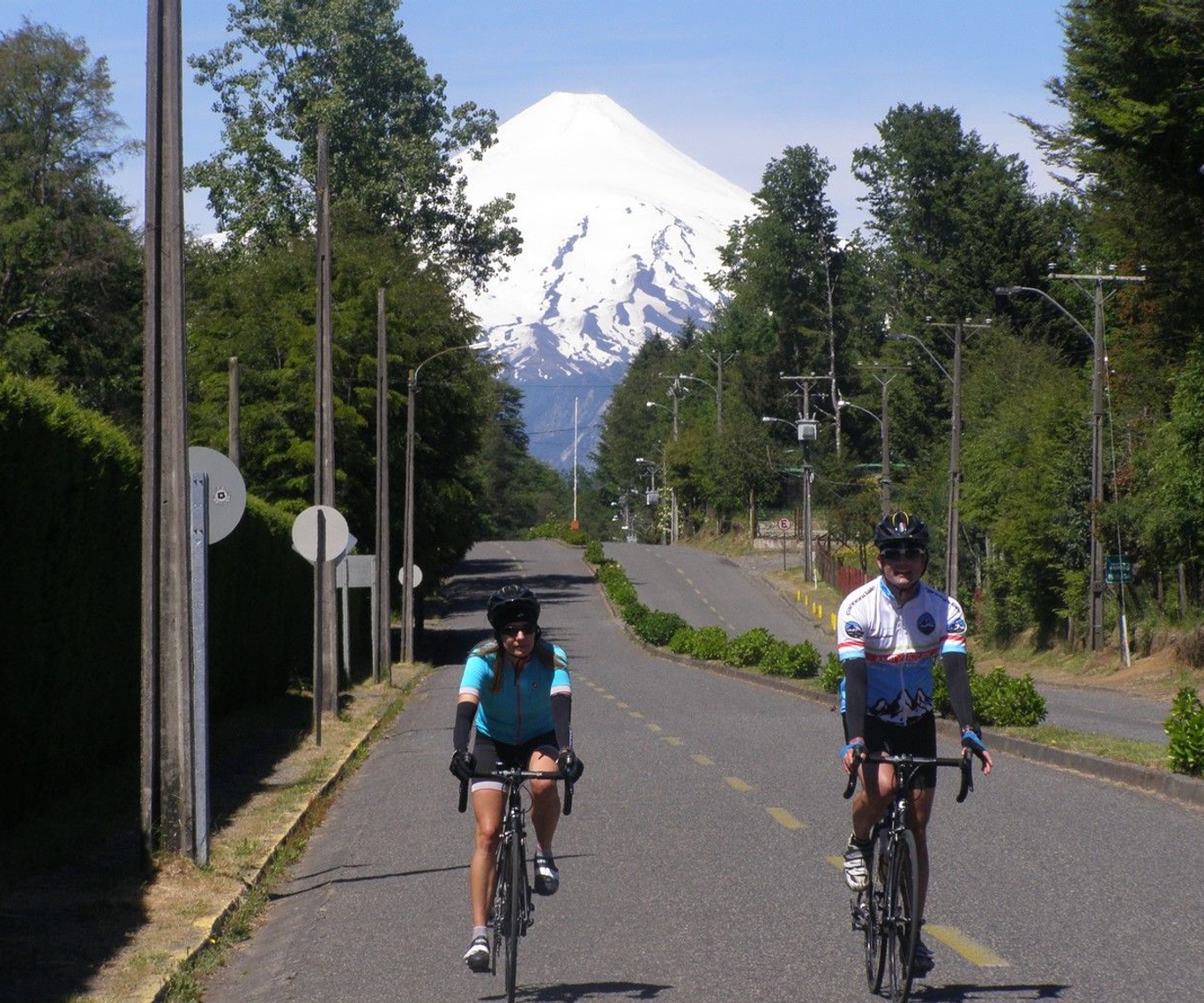 The Best Chile Bicycle Tours
Immerse yourself in the life of Chile on our unique bike tours in Chile. Chile is a country best described in superlatives. It is the southernmost country in the world, and the longest country in the world measured from north to south. Stretched out like a cello string between the latitudes 17 and 56°S, Chile covers an astounding spread of 4300 km. Sandwiched between the snow-clad Andes mountains to the west and the deep blue Pacific Ocean to the east, Chile is also the closest country in the world to Antarctica. Cycling tours in Chile, quite literally, take you to the edge of the inhabited world! Chile's landscape encompasses some of the most diverse geography and ecology on the planet. It is home to the Atacama Desert - the driest desert on the earth - as well as to the Ojos Del Salada, the highest active volcano on earth.
While an array of mountains and desert landscapes and verdant surroundings provide the perfect setting for a wholesome cycling holiday in Chile, it's the curate...
Explore Our Chile Cycling Holidays
Reviews from our friends
Great Adventure
Chile bike tour was a great adventure!!!!!!!! The sights, smells and scenery were all unforgettable. The trip description promised "Chile's famed lakes and volcanoes" and we were not disappointed. We enjoyed the variety of bicycling experiences through many different terrains.