Splendors of Slovenia and Croatia Bike Tour
---
Overview
Embark on a unique bike tour through Slovenia and Croatia, immersing yourself in their combined beauty. Experience diverse landscapes, from the limestone plateau to the scenic Istria Peninsula. Start in vibrant Ljubljana, voted Europe's best destination in 2022, and journey through the lush Vipava valley and Karst region, exploring the breathtaking Skocjan Caves. Ride the stunning country roads in Slovenia before reaching the charming seaside town of Piran. Cross into Croatia's Istria Peninsula, pedaling through rolling hills and picturesque villages, concluding in the coastal gem of Rovinj. If you're an active food lover, this unforgettable trip promises to be a topic of conversation for years to come!
Start
Ljubljana | 14:00 hrs
Finish
Ljubljana | 13:00 hrs
Avg. dist. cycled
50km or 30mi
Highlights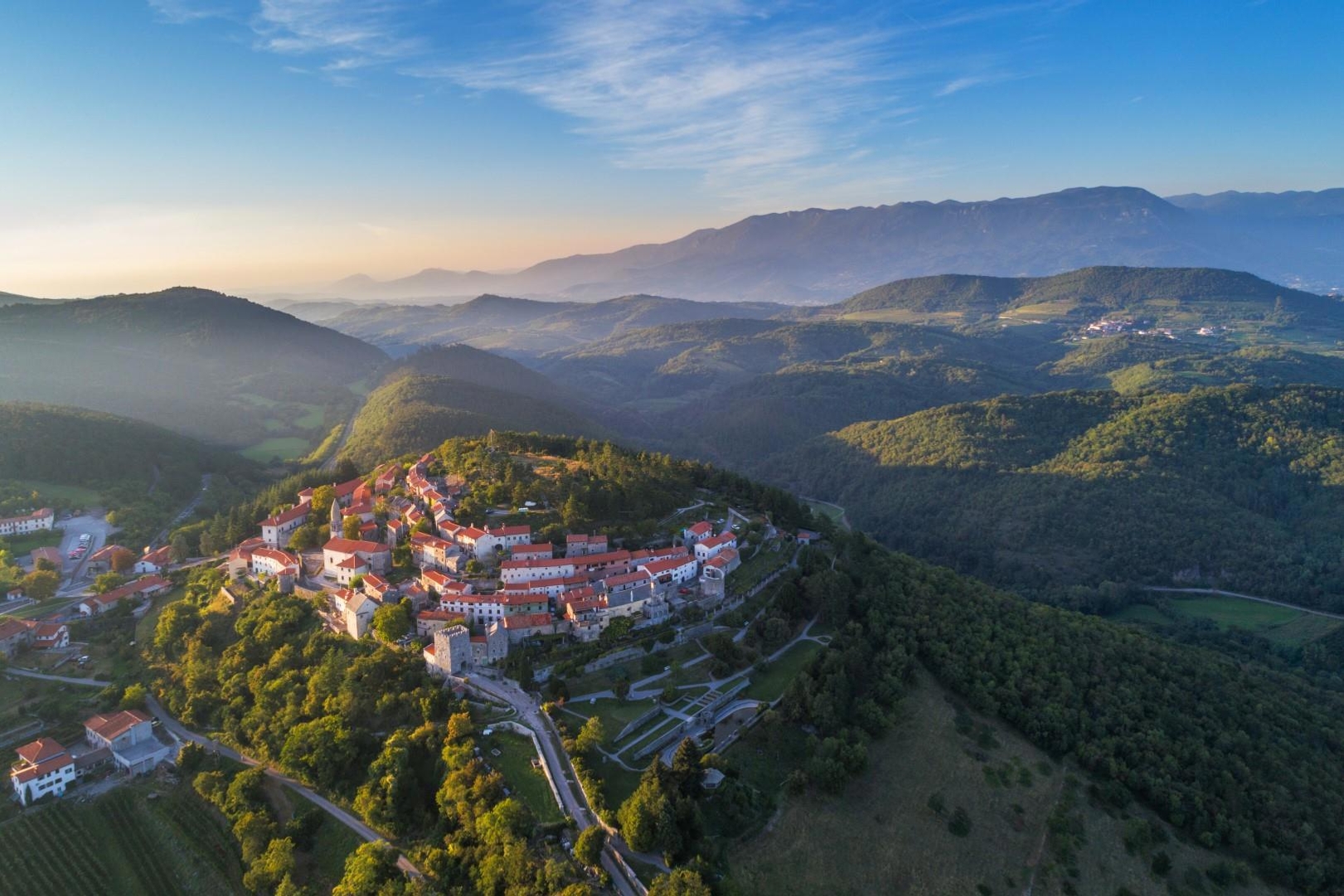 Stunning diversity
Experience Old Towns, Wine Country, Caves & the Adriatic Sea
Brief Itinerary
Accommodation
These hotels include some of the most prestigious ones. Heritage properties, art décor contemporary places or chic boutique stays that are a notch above the rest is a part of this list.
Hotel Cubo
Situated in a building of historical architecture that is under cultural heritage protection, boasts a modern and fresh design that offers a perfect balance. We understand that a great location, spacious rooms, and elegant furniture are only a part of an excellent hotel experience. What sets Hotel CUBO apart is its exceptional services and dedicated personnel who welcome guests with open arms, making them feel at home.
Detailed Itinerary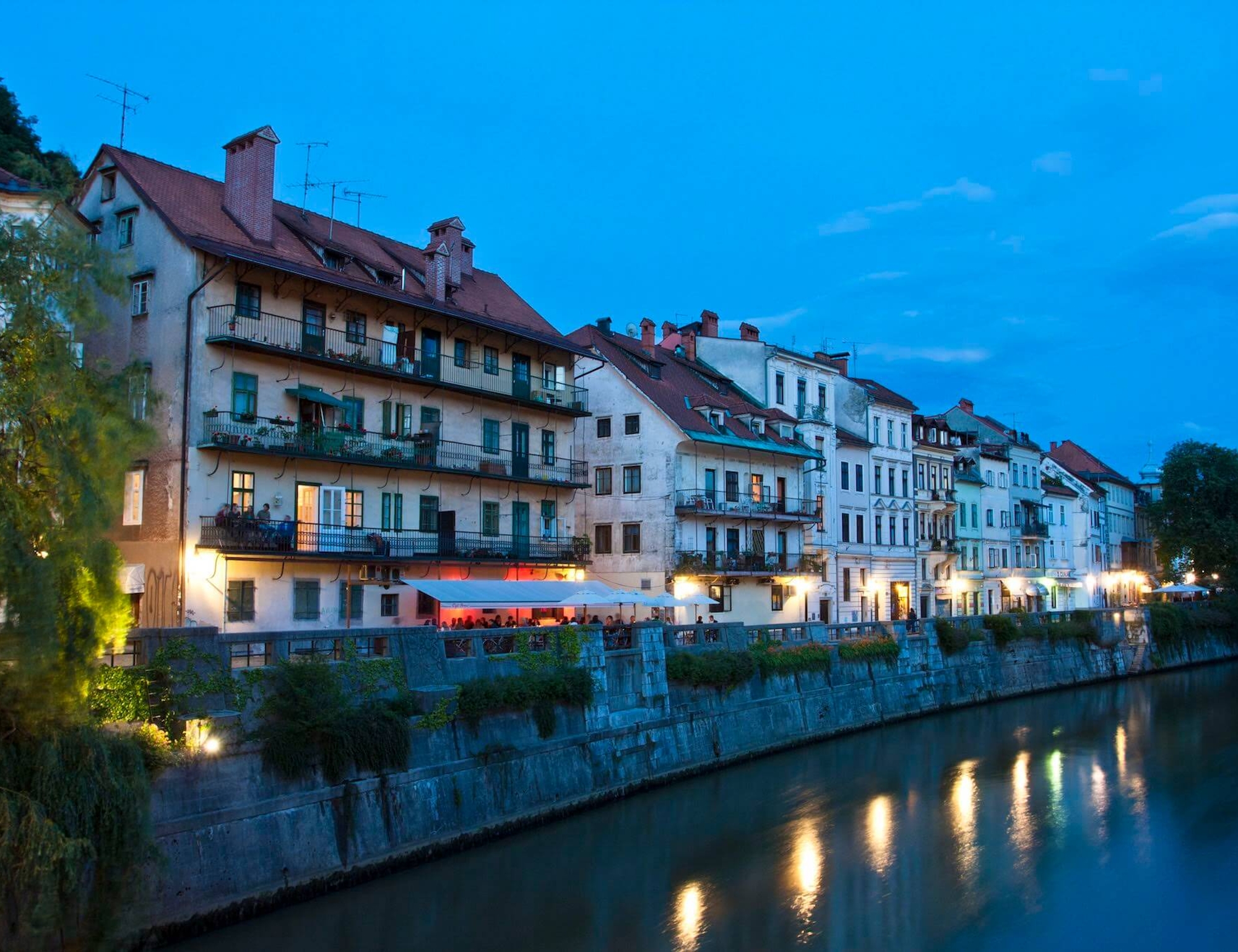 Day 1: Ljubljana
Welcome to the enchanting beauty of Slovenia! Upon arrival in Ljubljana, immerse yourself in the charm of this delightful European capital. Take the time to wander through its streets and squares, soak in the lively atmosphere, and ascend to the castle for a breathtaking view.
After lunch, around 2:00 pm, the group will gather to check the bikes and equipment before embarking on a warm-up ride, exploring the verdant surroundings of Ljubljana.
In the evening, your knowledgeable guide will provide a comprehensive presentation, acquainting you with all the details of your upcoming adventure, ensuring you are fully prepared for the journey ahead.
Meals:
D
Cycling Distance:
15km / 9mi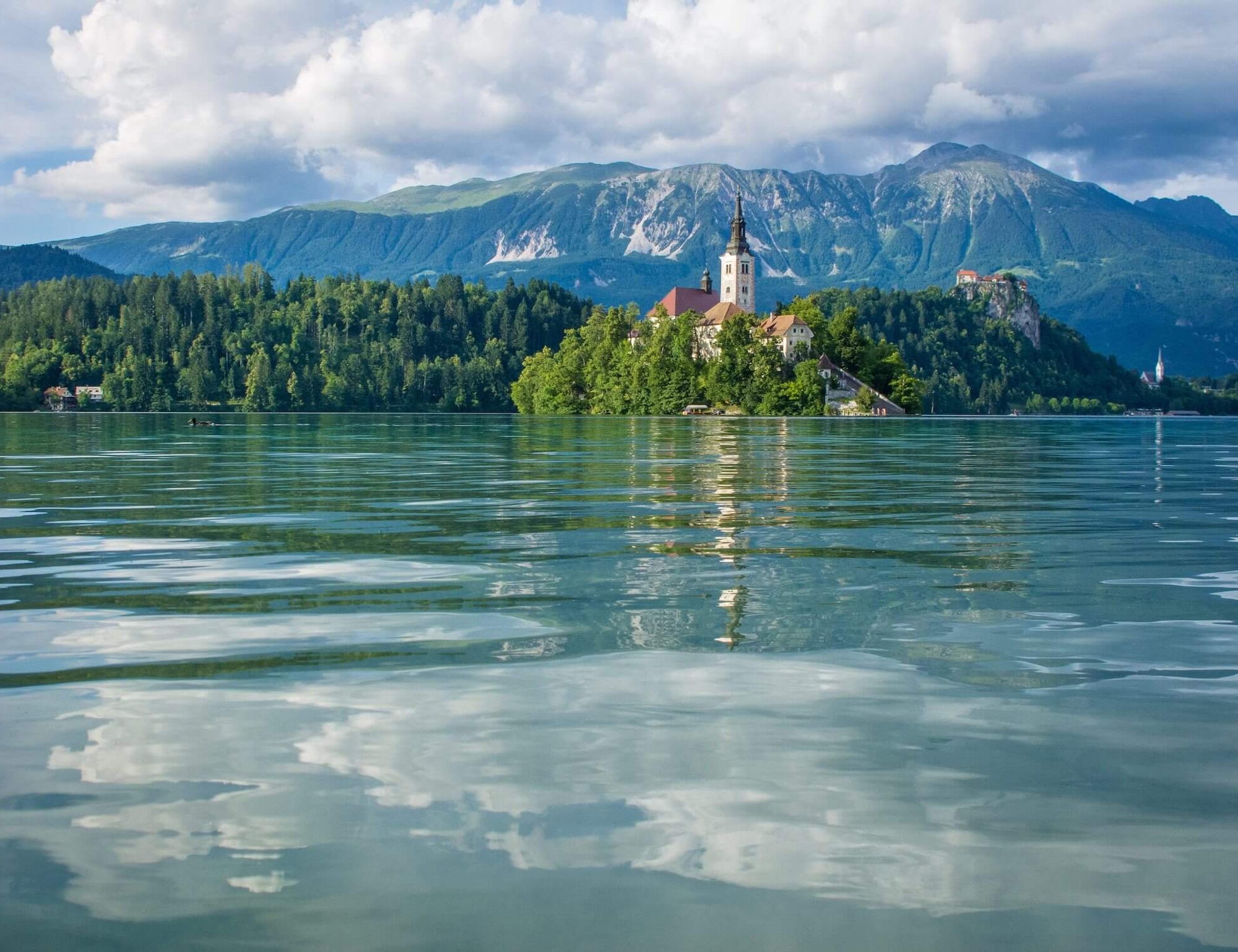 Day 2: Lake Bled
In the morning, a short 20-minute drive will take you to the starting point of today's ride. Pedal through charming alpine villages and scenic countryside, immersing yourself in the beauty of the surroundings. Take a delightful break in the medieval town of Radovljica for a refreshing cup of coffee. Conclude your ride at the breathtaking Lake Bled, where you'll indulge in a leisurely lunch and savor the mesmerizing views of the iconic Lake Bled island.
For those seeking more adventure, you have the option to extend your ride through a picturesque alpine valley nestled at the base of the majestic Julian Alps.
In the afternoon, our guide will meet you and transport you back to Ljubljana, where you can enjoy another exciting evening in the vibrant capital city.
Meals:
B,L
Cycling Distance:
50km / 30mi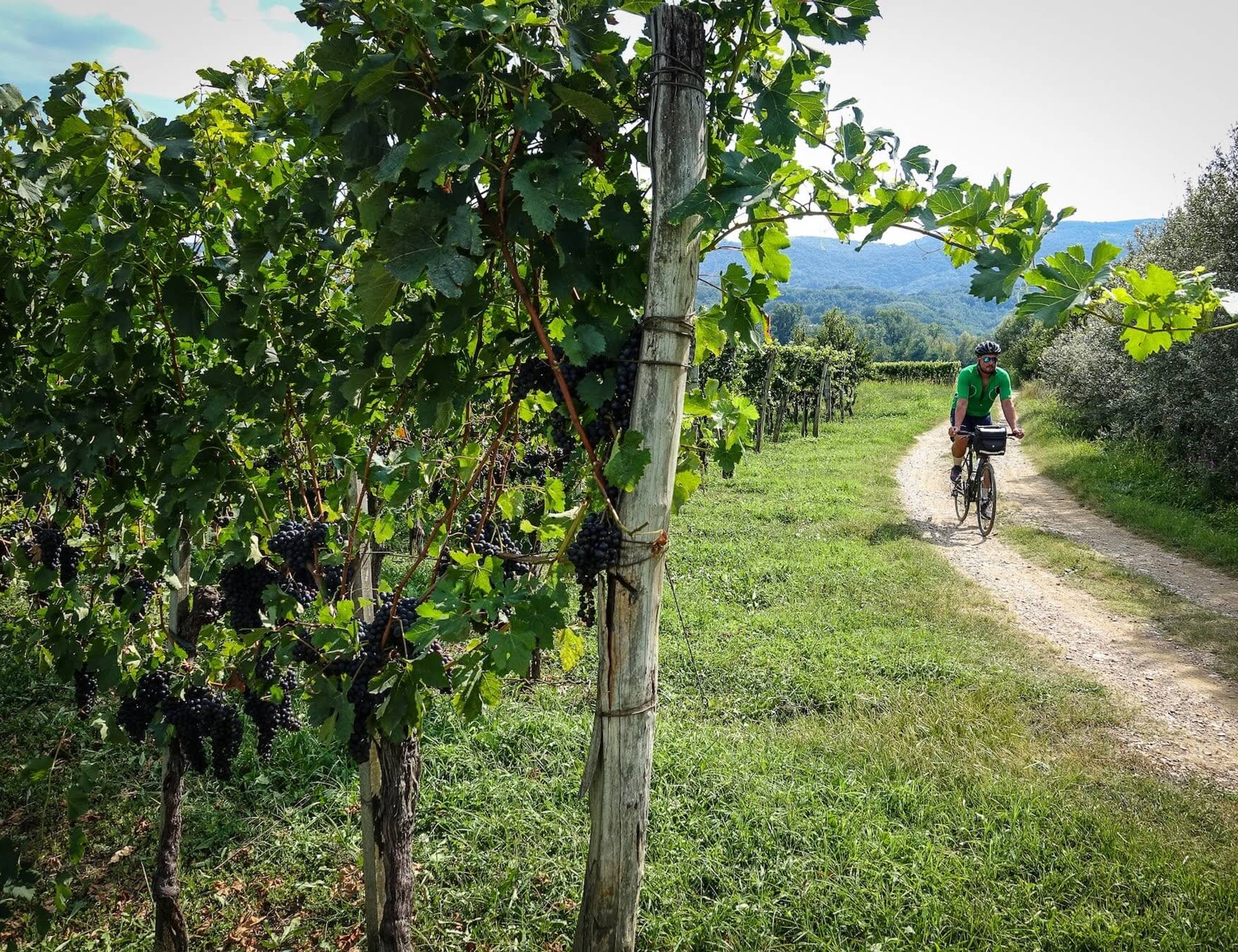 Day 3: Vipava Valley
After enjoying breakfast at the hotel, we will depart and drive southwest for approximately 40 minutes to reach the starting point of today's invigorating bike ride. Prepare to uncover the hidden treasures of the Vipava Valley, a rapidly emerging destination on Slovenia's wine and culinary map. Pedaling along the scenic backroads, we will traverse the undulating hills adorned with vineyards and traverse charming limestone villages. Along the way, you will have the opportunity to meet passionate local winemakers and savor delectable cheeses that showcase the region's culinary prowess. A delightful lunch in this serene setting will serve as the perfect prelude to the upcoming adventures.
As the day progresses, we will embark on a challenging uphill journey towards the Karst plateau. Our welcoming abode for the next two nights is a charming organic hotel operated by a delightful family. Here, the values of sustainability and reverence for nature are held in high regard, ensuring a truly remarkable and eco-conscious experience.
Meals:
B,L
Cycling Distance:
40km / 24mi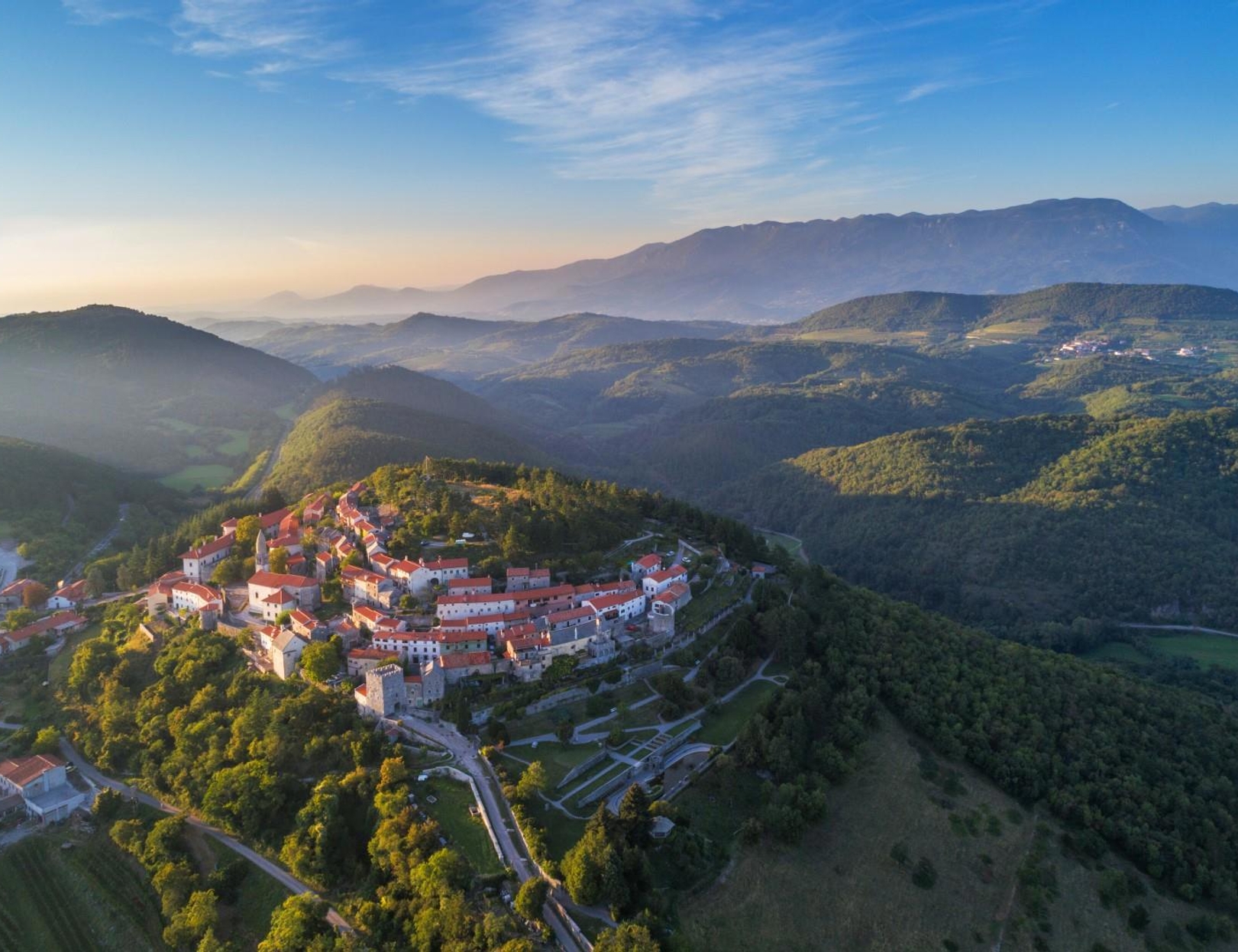 Day 4: Vipava Valley
Today, our exploration takes us to the mesmerizing Karst region, as we embark on a captivating loop ride starting right from our hotel's doorstep. The Slovenian Karst unveils a breathtaking landscape sculpted by the renowned Bora wind, adorned with vineyards, limestone formations, enchanting oak forests, and awe-inspiring vistas. The warm and genuine hospitality of the locals in this region is unparalleled, adding to the charm of our journey. While not an overly long ride, we will make several well-deserved breaks along the way to delve into the geography, history, and gastronomic delights that define this remarkable area.
During our adventure, we will have the opportunity to visit a local stonemason in his workshop, savor a delightful home-cooked lunch at a local farm, and explore the picturesque village of Stanjel, renowned as one of the most captivating karst settlements. Of course, we won't miss the chance to indulge in the exceptional karst prosciutto, a true culinary gem of the region.
As we immerse ourselves in the atmosphere, you may find that the Karst region bears a striking resemblance to Italy. It's no wonder, considering its proximity to the border and its historical ties to Italian influence in the past.
Meals:
B,L
Cycling Distance:
50km / 36mi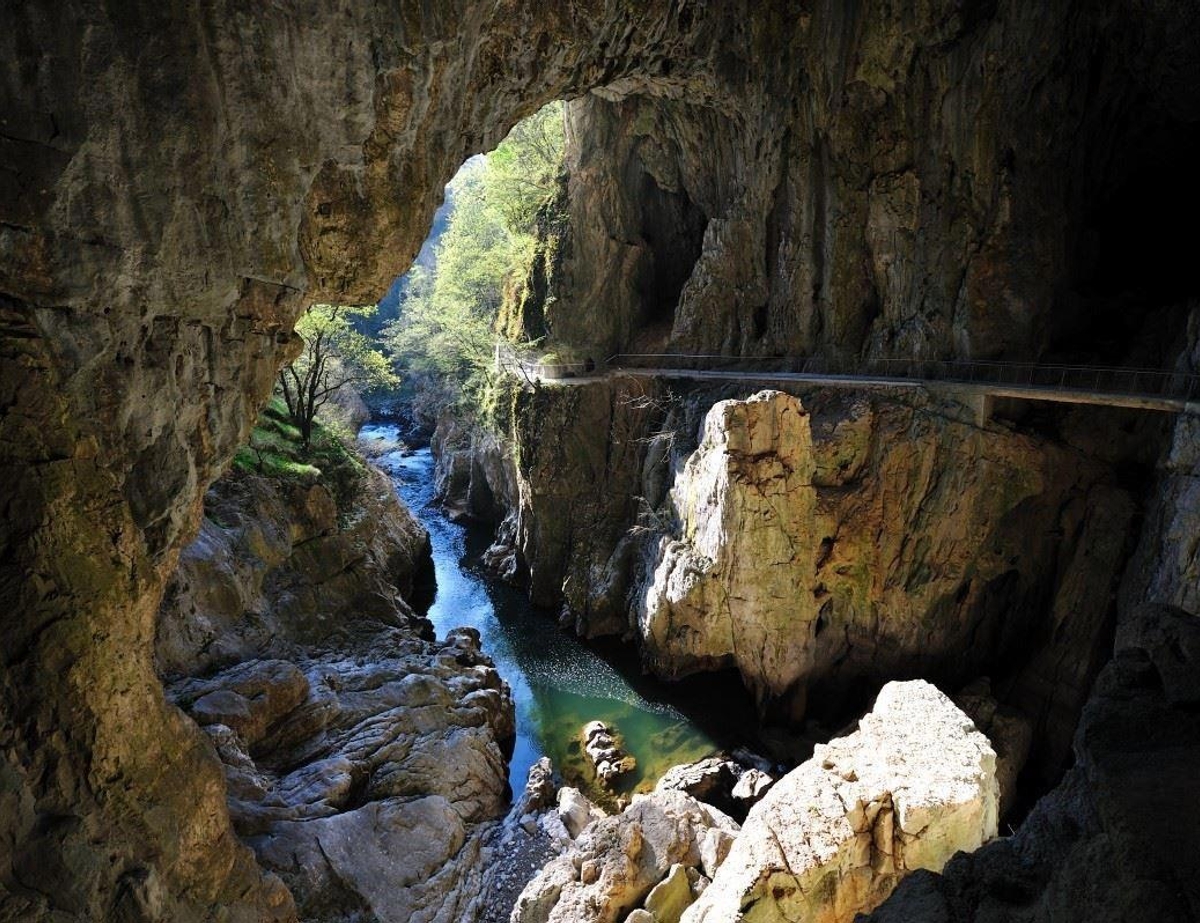 Day 5: Motovun, Croatia
This morning, we embark on an extraordinary adventure to one of Slovenia's most remarkable and precious treasures: the Skocjan Caves, designated as a UNESCO World Heritage Site. Led by a knowledgeable private guide, we will embark on a captivating 2-hour walking tour, delving into the intricate labyrinth of this mesmerizing cave system adorned with an abundance of stunning dripstones and other captivating limestone formations. The sheer magnitude of the caves, the mesmerizing underground river canyon, and the awe-inspiring trails that were bravely crafted by the first explorers are simply awe-inspiring. This incredible display of Mother Nature's immense power stands as one of the true highlights of our journey.
Following a satisfying lunch and a brief drive, we will arrive at the starting point of today's exhilarating bike ride. Once again, we hop on our bikes and traverse the idyllic Istrian sideroads, crossing the border into Croatia. Concluding the day's ride, we will encounter a fulfilling descent and a challenging uphill stretch that will lead us to the charming and picturesque town of Motovun, where we will be warmly welcomed for the next two nights, providing a delightful and comfortable sanctuary during our stay.
Meals:
B,L
Cycling Distance:
35km / 21mi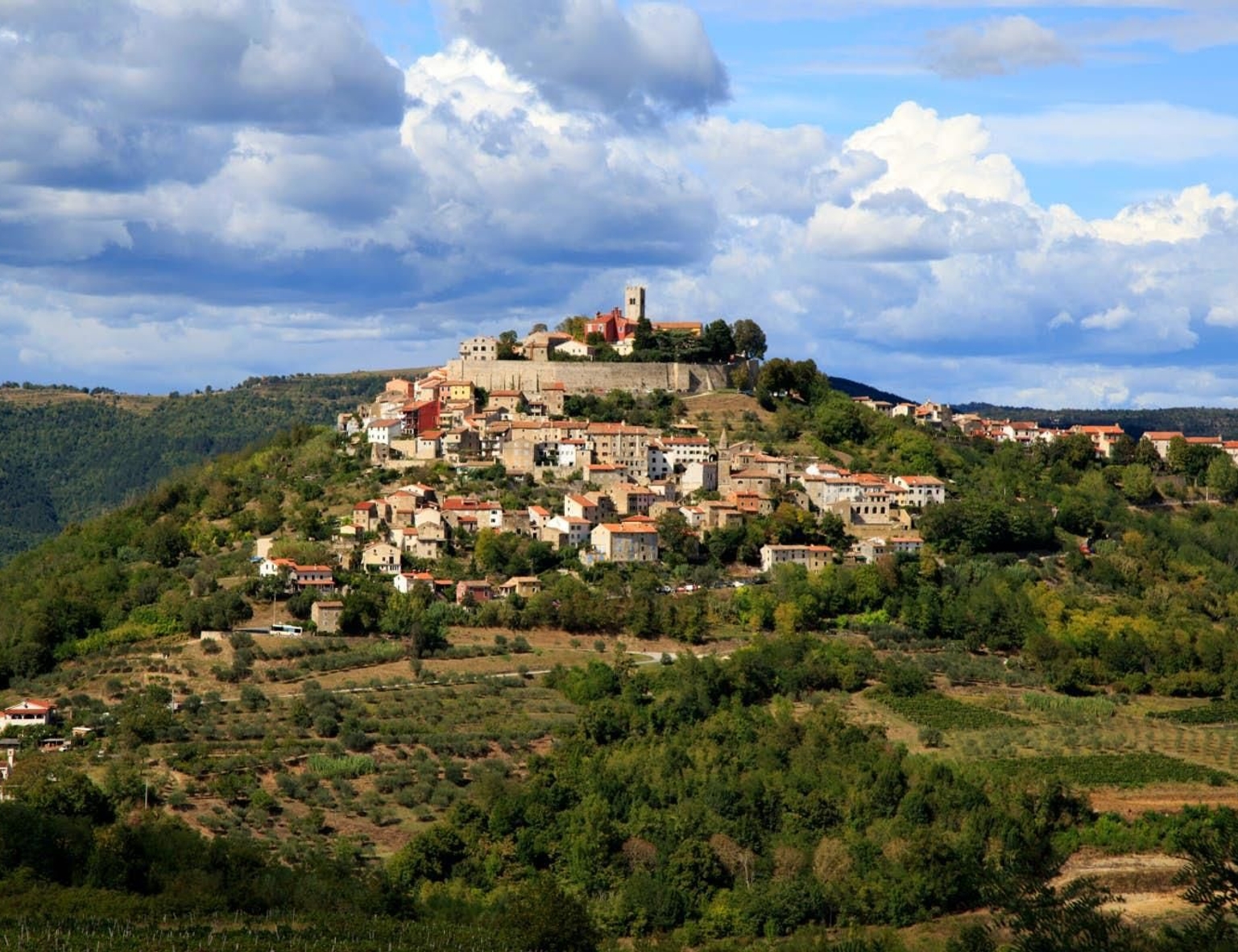 Day 6: Motovun
Immerse yourself in the captivating landscapes of the Istrian countryside as we embark on an unforgettable cycling journey. Today, we will embark on a captivating loop ride starting from the hotel. Get ready for an exhilarating experience as we traverse rolling hills along tranquil roads, passing through picturesque towns enveloped by olive groves and vineyards. Take your time to soak in the charm of old hilltop villages, indulge in a cup of coffee with breathtaking views, or treat yourself to a delightful gelato, savoring every flavor.
We will make a brief stop for a quick lunch at a local inn, ensuring we have ample energy for the grand finale of the day. Prepare for a unique adventure as we join a truffle hunter, venturing into the countryside in search of these culinary treasures. To cap off this extraordinary experience, we will gather with the truffle hunter's family for a truly remarkable dinner in the enchanting ambiance of their courtyard.
Our bike ride will encompass a mix of low-traffic local asphalt roads and sections on the renowned Parenzana trail, which includes some gravel paths. This combination promises a diverse and rewarding cycling experience through the Istrian countryside.
Meals:
B,L,D
Cycling Distance:
40km / 24mi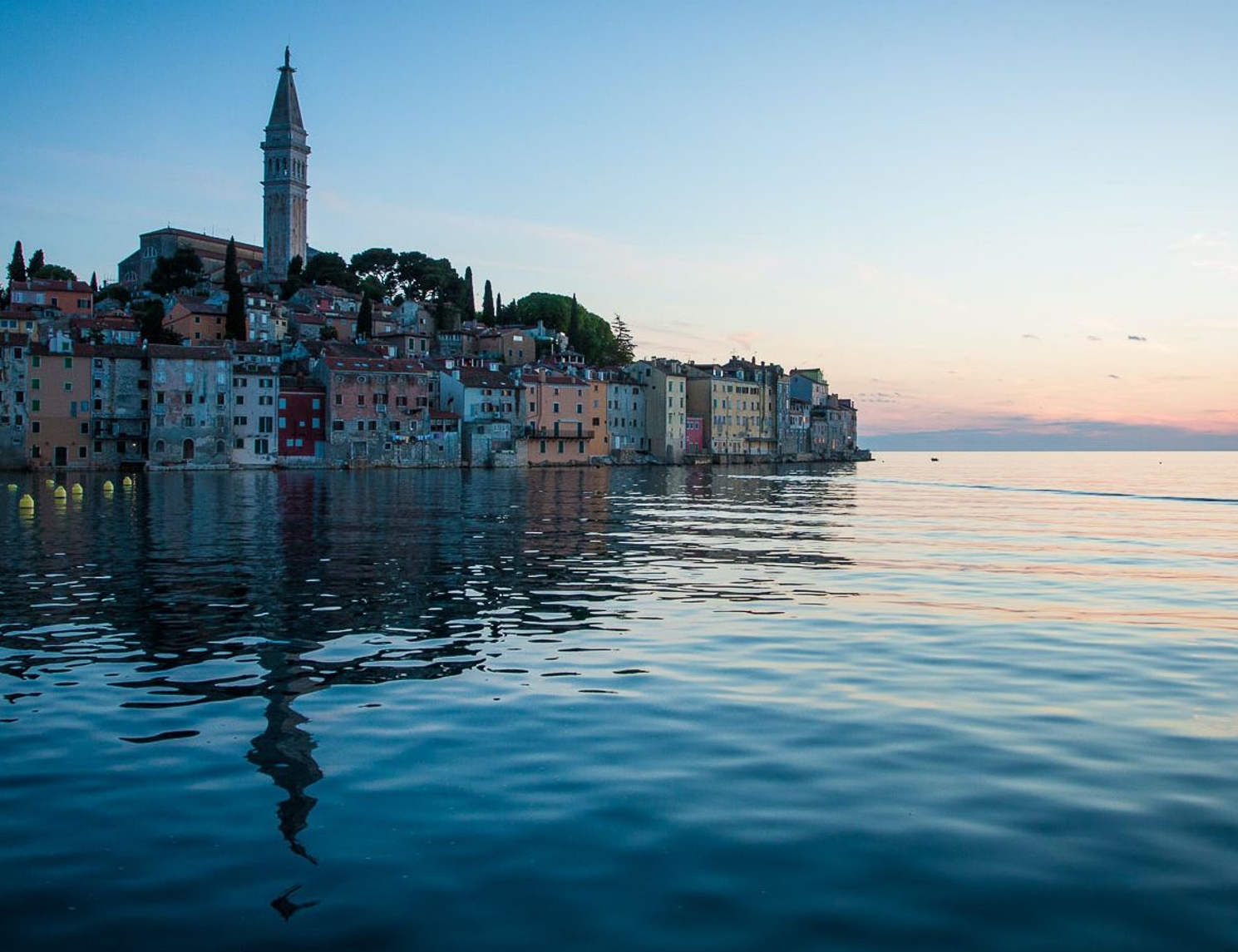 Day 7: Rovinj
Embark on the final leg of your remarkable journey as we head south. After a brief transfer, our route will lead us through the charming and often underrated town of Bale, where we'll pause for a delightful lunch. Rejuvenated and ready for more adventure, we'll venture onto the gravel side roads that will guide us to the breathtaking coastal town of Rovinj, considered one of Croatia's most picturesque gems.
Upon arrival, settle into your hotel nestled within the old town, where you can immerse yourself in the enchanting atmosphere of Rovinj. Wander through its narrow cobblestone streets, soak up the vibrant ambiance, and savor the final evening of your journey by the mesmerizing Adriatic Sea. Let the beauty of Rovinj create lasting memories as you bid farewell to this captivating coastal paradise.
Meals:
B,L
Cycling Distance:
50km / 30mi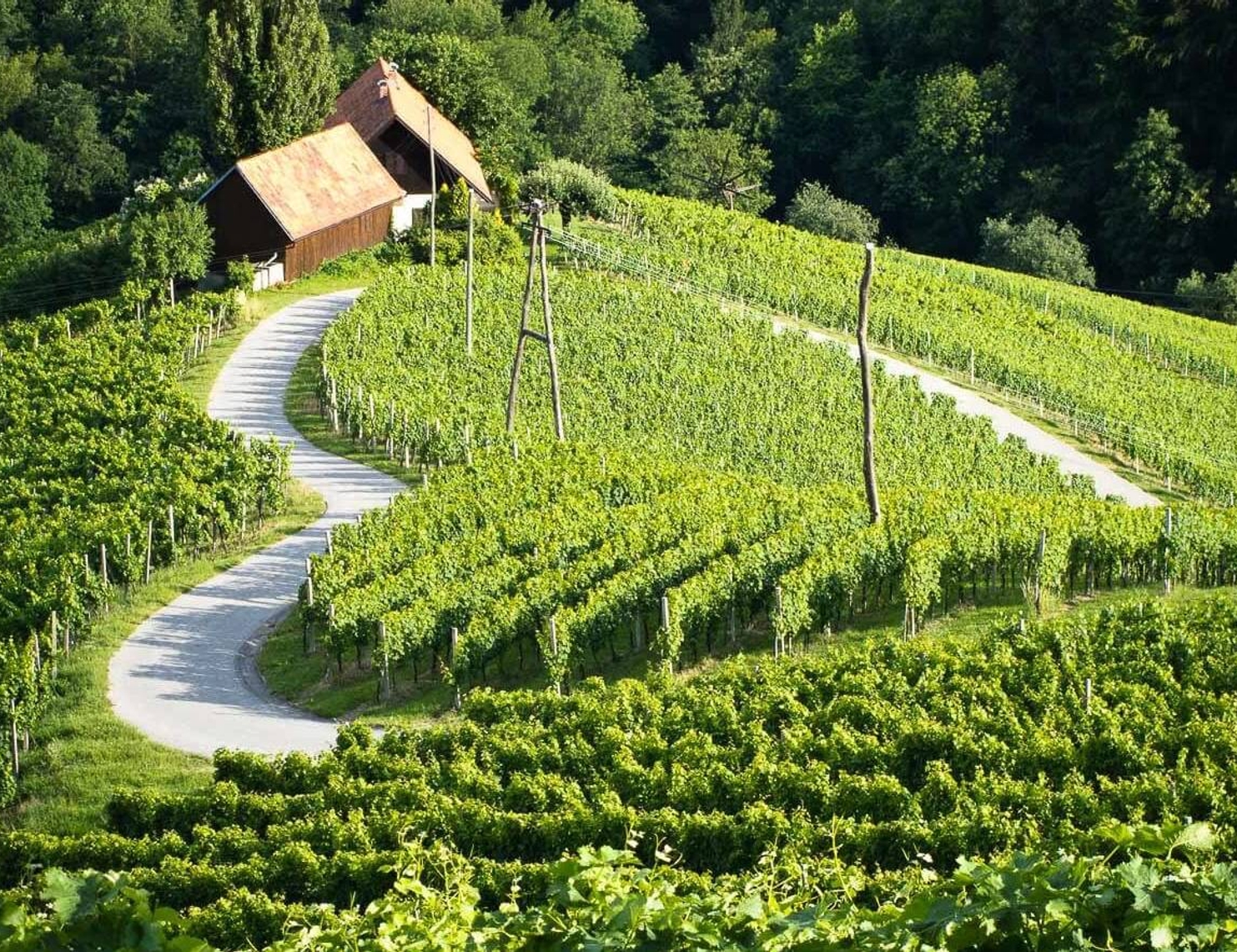 Day 8: Ljubljana
Indulge in a leisurely morning as we prepare for our return journey to Ljubljana. A transfer will be arranged, ensuring a comfortable and convenient trip back to the capital city. We anticipate reaching Ljubljana around 1:00 pm, with an estimated travel time of approximately 2.5 hours.
For your convenience, the nearest airports to consider for your departure are Pula, which is a mere 30 minutes away, Trieste (2 hours), Ljubljana (2 hours and 30 minutes), Zagreb (2 hours and 45 minutes), and Venice (3 hours). Choose the option that suits your travel plans best and bid farewell with fond memories of your incredible bike tour.
Meals:
B
Map
Dates and Prices
Note:
Our base pricing is in USD. However, we can also quote in AUD, GBP, CAD, and EUR, and you can pay in the same. Please write us.
Single Supplement
From US $995
E-Bike Upgrade
From US $235
---
Couldn't find a trip with convenient dates?
Open your date as a join-in tour or customize further as private one.
We offer private departures on almost all our itineraries, and for groups of four or more, they cost the same as our standard trips!
---
Essential Info
Inclusions
LODGING
All hotels as mentioned in the tour details or similar (subject to availability).
trip leader
Expert Trip Leader(s) who look after your every need and add meaning to your vacation.
bike
Immaculately maintained bike with helmet, suited to a terrain.
shuttle
A Van support that follows the group of riders and carries all belongings.
meals
Meals as per itinerary. Guests are given the opportunity to dine on their own so that they discover a location independently.
refreshments
Refreshments and mineral water while cycling.
entrance
Entrance fees to most of the monuments and temples.
E-bikes
E-bikes are available on this trip at a surcharge. Please send a note to your tour consultant to book one.
Bikes
When you have a road and the thrill of a journey ahead of you, it's imperative to have a good bike to enjoy it. Our fleet majorly consist of the below bikes as a part of this tour. However, sometimes due to height or availability constraints, we may provide a different but similar quality bike.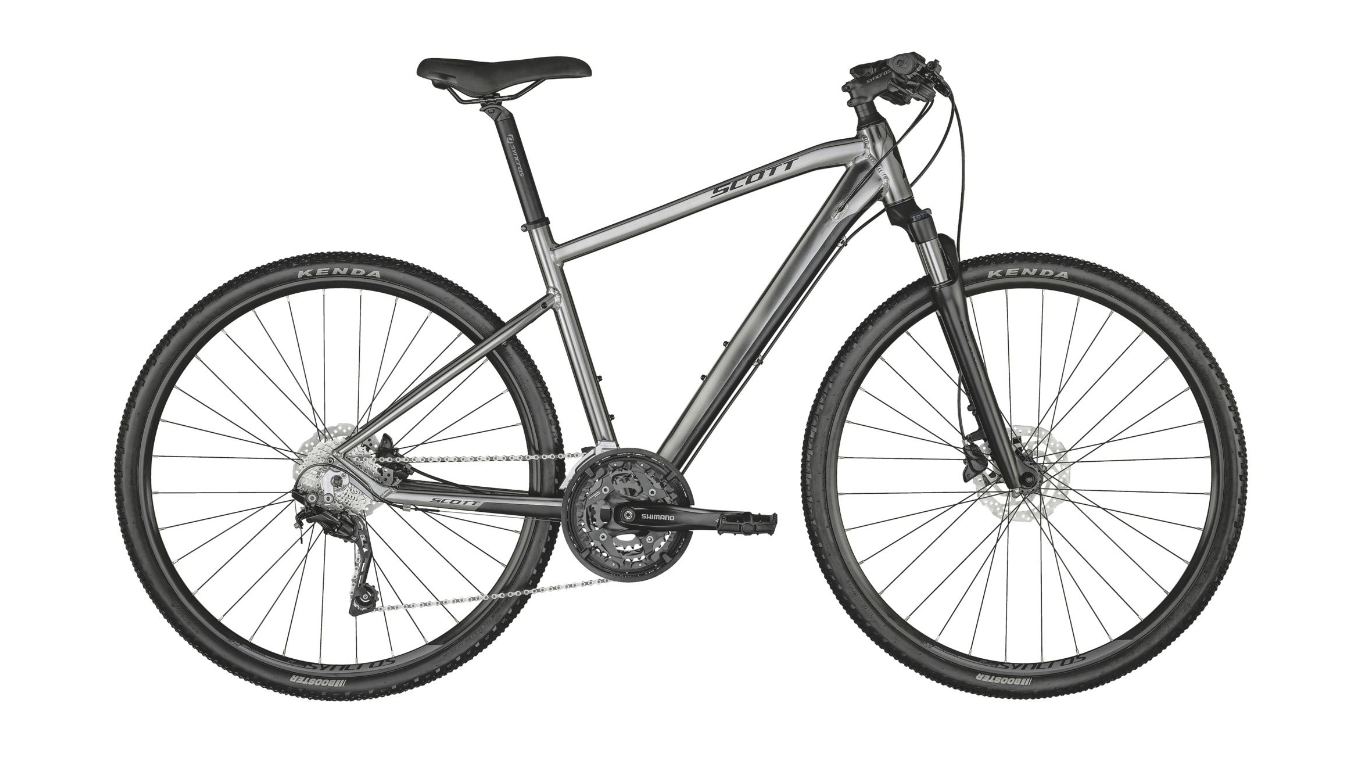 hybrid
Included in your trip price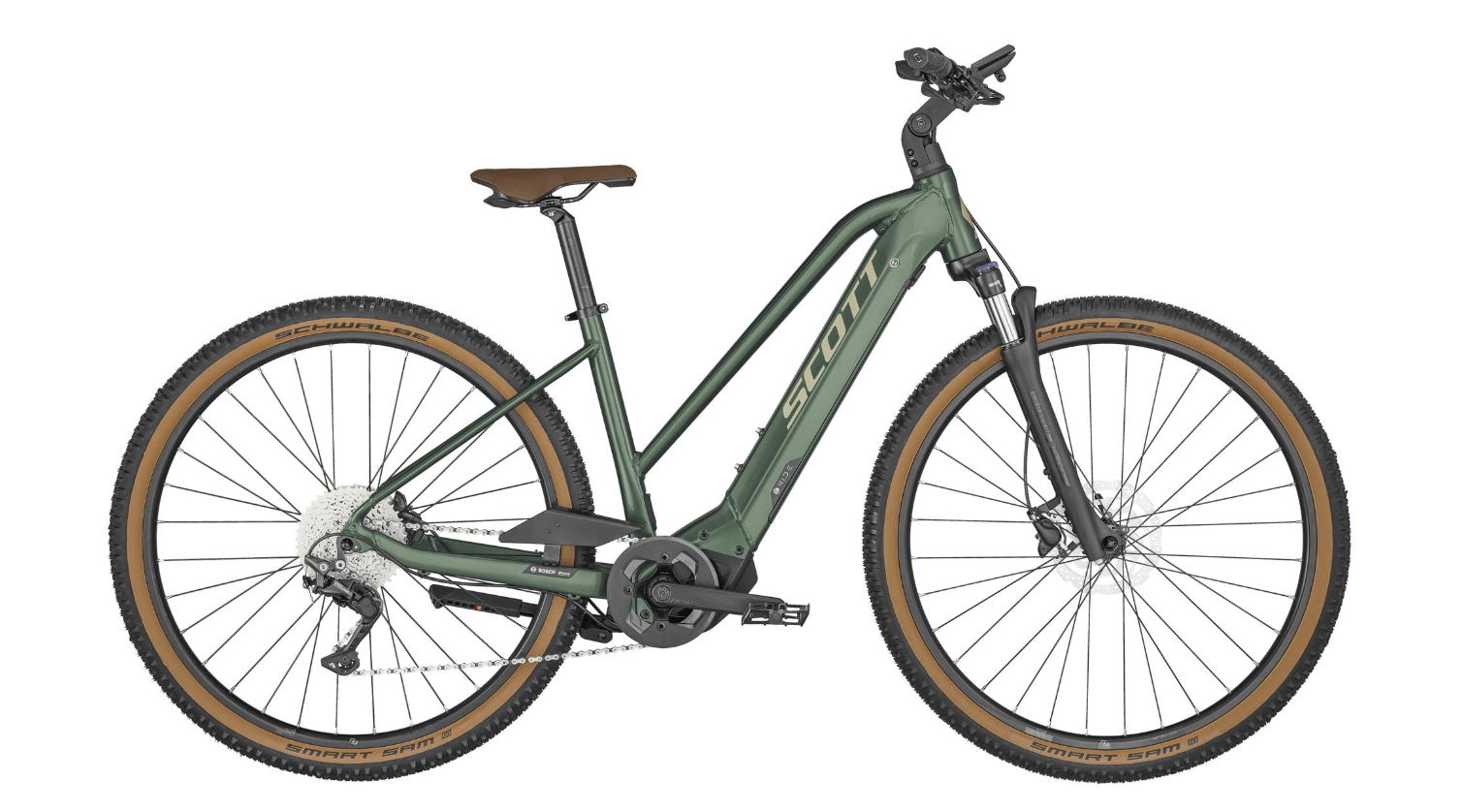 Exclusions
Airport pickup and drop
We recommend to book direclty from airport or hotel.
meals
Some meals may not be included. Please check your itinerary.
Beverages
Beverages such as alcohol, tea, coffee, juice at a hotel or restaurant.