Mae Hong Son Highlands Loop
---
Overview
A classic loop of a lifetime in the verdant topography of Thailand's interiors Mae Hong Son hills. Pedal along to your next destination across misty mountains, through deep valleys and riversides.
This tour takes you through the more remote landlocked region of Mae Hong Son.
Start
Chiang Mai | 13:00hrs
Level
moderate to challenging
Avg. dist. cycled
85km or 67mi
Group size
Min. 2, Max. 14
Highlights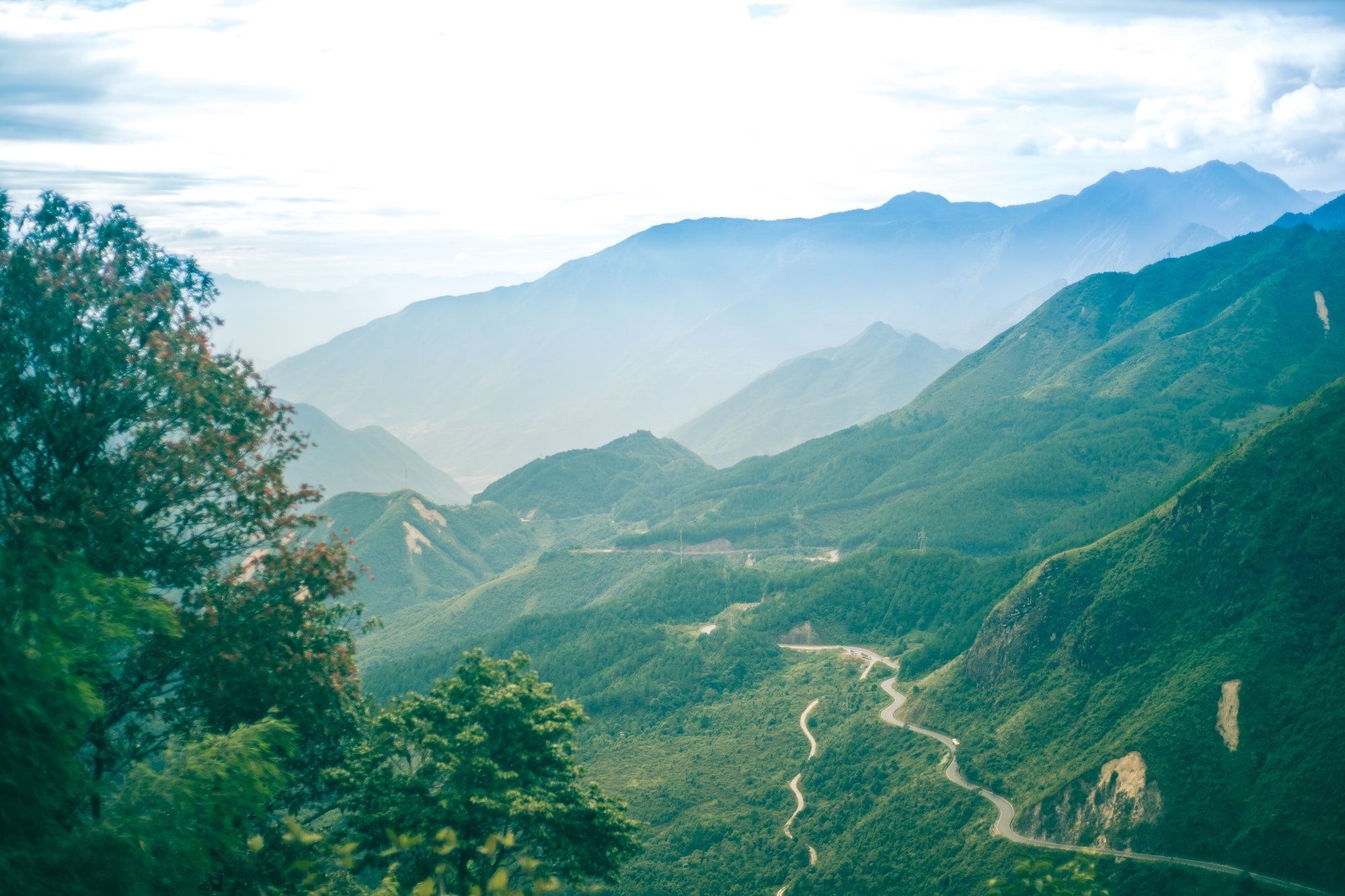 highland loop
A classic rolling highlands loop, one of the best in Thailand
Itinerary
Brief Itinerary
| Day | Place | Hotel | Meals | Distance | Activity |
| --- | --- | --- | --- | --- | --- |
| DAY 1 | Chiang Mai | Shewe Wana Boutique Resort and Spa | D | | |
| DAY 2 | Mae Taeng | Cool Downs Resort | B,L,D | 50km / 30mi | cycling |
| DAY 3 | Pai | The Quarter | B,L,D | 100km / 60mi | cycling |
| DAY 4 | Mae Hong Son | Fern Resort | B,L,D | 100km / 48mi | cycling |
| DAY 5 | Mae Hong Son | Fern Resort | B | | cycling |
| DAY 6 | Khun Yuam | Mit Khoon Yuam Hotel | B,L,D | 60km / 36mi | cycling |
| DAY 7 | Mae Sariang | Riverhouse Hotel | B,L,D | 100km / 60mi | cycling |
| DAY 8 | Mae Cham | Chaem Muang House | B,L,D | 100km / 60mi | cycling |
| DAY 9 | Chiang Mai | Shewe Wana Boutique Resort and Spa | B,L,D | 70km / 42mi | cycling |
| DAY 10 | Chiang Mai | | B | | cycling |
Detailed Itinerary
Day 1: Chiang Mai
Arrive in Chiang Mai and settle into your hotel. Today visit some of the classic highlights of Chiang Mai by walk: Wats (temples) like Wat Chedi Luang and Wat Phra That Doi Suthep; Patara Elephant Farm where you can bathe, feed elephants and gentle giants. We convene tonight to celebrate the start of our awesome journey on a bike.
Meals:
D
Day 2: Mae Taeng
After the orientation, we head out for a ride into the valley, just so that you can get oriented to the terrain. Mae Taeng lies on the northern part of the Chiang Mai district, with the River Taeng, making it a rich, verdant area, full of natural off-the-beaten trails to explore. This is a haven for nature lovers.
At night, we can choose to eat at the in-house restaurant, or head to get a taste of local fare. If your palate is new to Thai food, start with the more popular green curry and rice. Be well rested for the next morning, as we start our Thai adventure with a slightly longer day of cycling.
Meals:
B,L,D
Cycling Distance:
50km / 30mi
Day 3: Pai
Get ready for a long day on a bike today! Pai, situated at the banks of Pai river, is home to numerous waterfalls and hot springs, surrounded by mountains covered with lush tropical forests. Ride the winding terrain combined with gradual climbs from low-lying riverside valleys to steep mountain trails. The descent into Pai is through lush paddy fields.
Meals:
B,L,D
Cycling Distance:
100km / 60mi
Day 4: Mae Hong Son
Today, we cover a significant distance. For those whose legs begin to fail them, there is always a back up! We also come across several villages on the way – perfect to get great photographs of the interiors of Thailand.
As we leave Pai, the initial part has good climb with peak at about 1,450m and then its a sheer drop and we pace out our journey to Mae Hong Son and arrive at this beautiful remote town surrounded by hills. It is one of the bordering towns with Myanmar in this area. The great part of this is that one gets to see the blend of Burmese and Thai and area is inhabited by Shan and H'mong hill tribes.
Meals:
B,L,D
Cycling Distance:
100km / 48mi
Day 5: Mae Hong Son
Today you can plan your own day. Spend the day at leisure or take short walk around and explore some Wats.
Meals:
B
Day 6: Khun Yuam
This is a rarely visited destination, so we are likely not to encounter many tourists – pleasantly aloof from Thailand's massive influx of tourists and lacks the cosmopolitan influence. Our ride today is a bit undulating and runs in parallel to the Burmese border. Another good day on a bike through spectacular mountain scenery.
Meals:
B,L,D
Cycling Distance:
60km / 36mi
Day 7: Mae Sariang
After being submerged in nature, we take the cycles and ride to the charming riverside town, surrounded by hills and lush paddy fields. Again, the route largely remains undulating with no climb in sight.
Meals:
B,L,D
Cycling Distance:
100km / 60mi
Day 8: Mae Cham
Another long day on bike today with fabulous mountain greenery to give company.
Meals:
B,L,D
Cycling Distance:
100km / 60mi
Day 9: Chiang Mai
This is the last day for soaking in Thailand's moutain life. We start early to utilize the full day. There is agricultural land as far as your eyes can see.
Meals:
B,L,D
Cycling Distance:
70km / 42mi
Day 10: Chiang Mai
Travel further as per your onward plans.
Meals:
B
Dates and Prices
---
Couldn't find a trip with convenient dates?
Open your date as a join-in tour or customize further as private one.
We offer private departures on almost all our itineraries, and for groups of four or more, they cost the same as our standard trips!
---
Essential Info
Inclusions
LODGING
All hotels as mentioned in the tour details (subject to availability). All options are personally reviewed.
trip leader
Expert Trip Leader(s) who look after your every need and add meaning to your vacation.
bike
Immaculately maintained bike with helmet, suited to a terrain.
shuttle
A Van support that follows the group of riders and carries all belongings.
meals
Meals as per itinerary. Guests are given the opportunity to dine on their own so that they discover a location independently.
refreshments
Refreshments and mineral water while cycling.
entrance
Entrance fees to most of the monuments and temples.
Exclusions
Airport pickup and drop
We recommend to book direclty from airport or hotel.
meals
Some meals may not be included. Please check your itinerary.
Beverages
Beverages such as alcohol, tea, coffee, juice at a hotel or restaurant.