Dramatic Northern Laos Bike Tour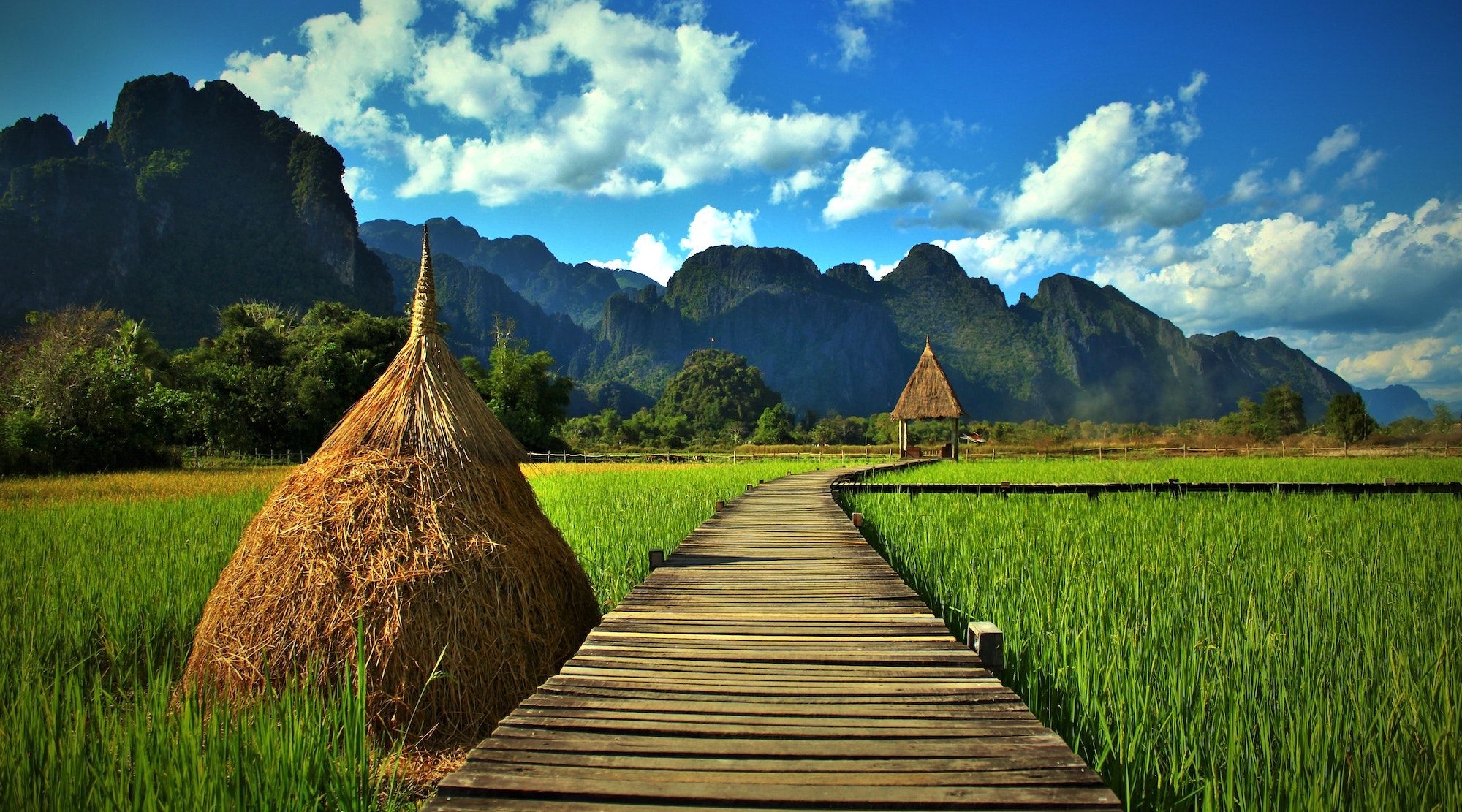 Overview
A wholesome tour that connects the two most visited cities, Luang Prabang and Vientiene in Laos through an array of mountain landscapes. Northern Laos is home to mountains covered with lush tropical forests, river valleys, and hill-tribe cultures. The rolling terrain combined with gradual climbs from low-lying riverside valleys is just perfect – a cyclist's delight. Here we get to ride along the three beautiful rivers viz. Mekong, Nam Ou, and Nam Pak. When you want to take a break, switch from your bike's saddle to a seat on a slow boat. This is an excellent way to see and experience life along the rivers of Laos. The rivers are the lifelines here and you can soak up the beautiful vistas of this intriguing country, at a leisurely pace and meet its people too, only on the slow boats.
Start
Luang Prabang | 13:00hrs
Avg. dist. cycled
60km or 36mi
Highlights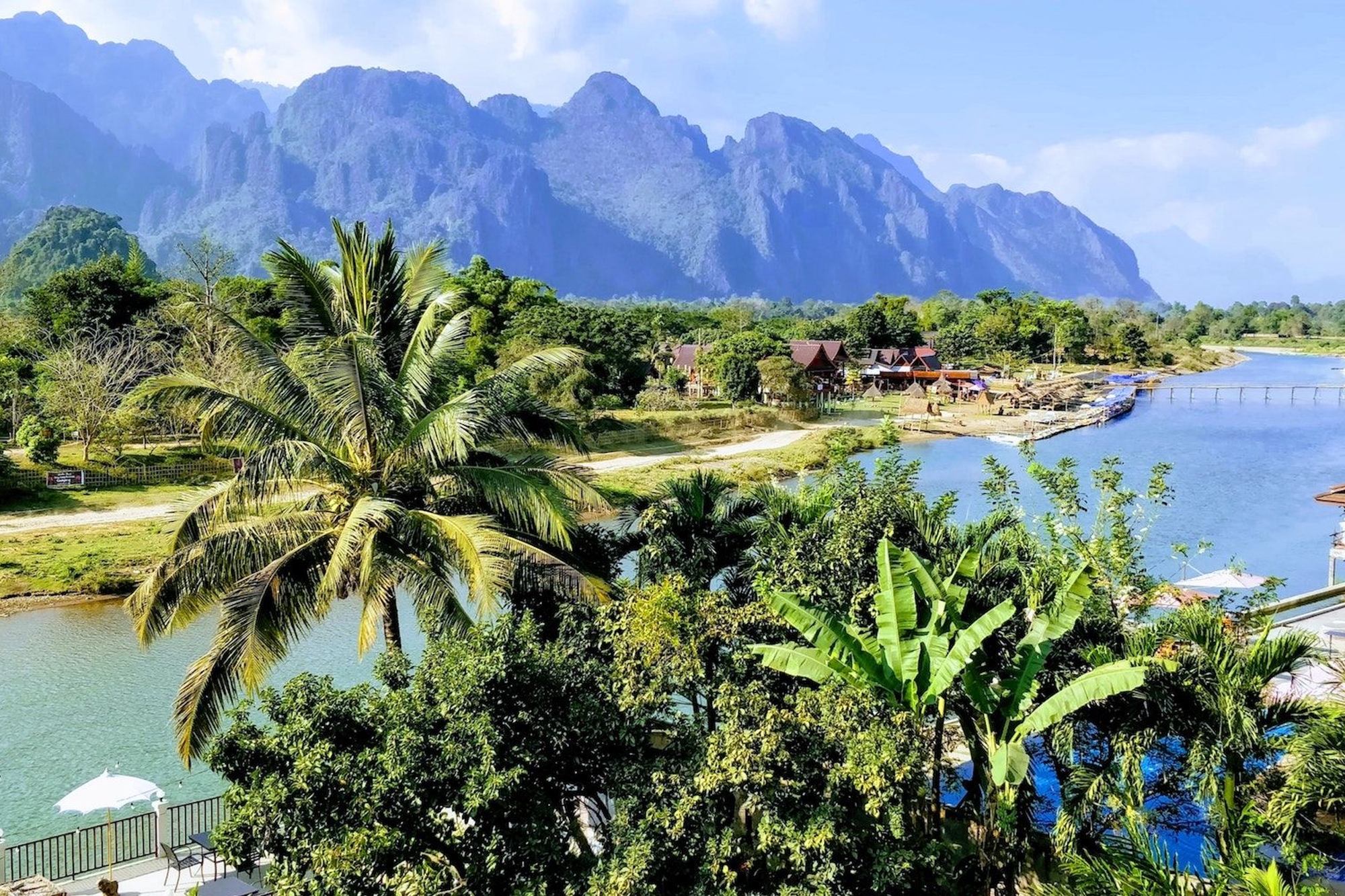 Mekong River
The Mekong and Nam Pak rivers become the focus of the trip as we skirt the edges of the two watery snakes for a long time. Once you are done with the trip, you will miss them.
Brief Itinerary
| Day | Place | Hotel | Meals | Distance | Activity |
| --- | --- | --- | --- | --- | --- |
| DAY 1 | Luang Prabang | The Sanctuary Hotel | D | 12km / 7mi | cycling |
| DAY 2 | Luang Prabang | The Sanctuary Hotel | B,L | 30km / 18mi | cycling |
| DAY 3 | Boat to Pak Beng | Sanctuary Pakbeng Lodge | B,L,D | | |
| DAY 4 | Oudomxay | Namkat Yorla Pa Resort | B,L,D | 70km / 42mi | cycling |
| DAY 5 | Muang Khua | New Chaleunsouk GH | B,L,D | 70km / 42mi | cycling |
| DAY 6 | Boat to Nong Khiaw | Mandala Ou | B,L,D | | |
| DAY 7 | Nong Khiaw | Mandala Ou | B,L | | |
| DAY 8 | Luang Prabang | Chitdara | B,L | 70km / 42mi | cycling |
| DAY 9 | Kasi | Vanphisit GH | B,L,D | 60km / 36mi | cycling |
| DAY 10 | Vang Vieng | Bearlin Bungalows | B,L,D | 60km / 36mi | cycling |
| DAY 11 | Vang Vieng | Bearlin Bungalows | B,L | 30km / 18mi | cycling |
| DAY 12 | Nam Ngum Lake | Dansavanh Resort | B,L,D | 25km / 15mi | cycling |
| DAY 13 | Vientiane | La Seine Hotel | B,L,D | 60km / 36mi* | cycling |
| DAY 14 | Vientiane | | B | | |
Detailed Itinerary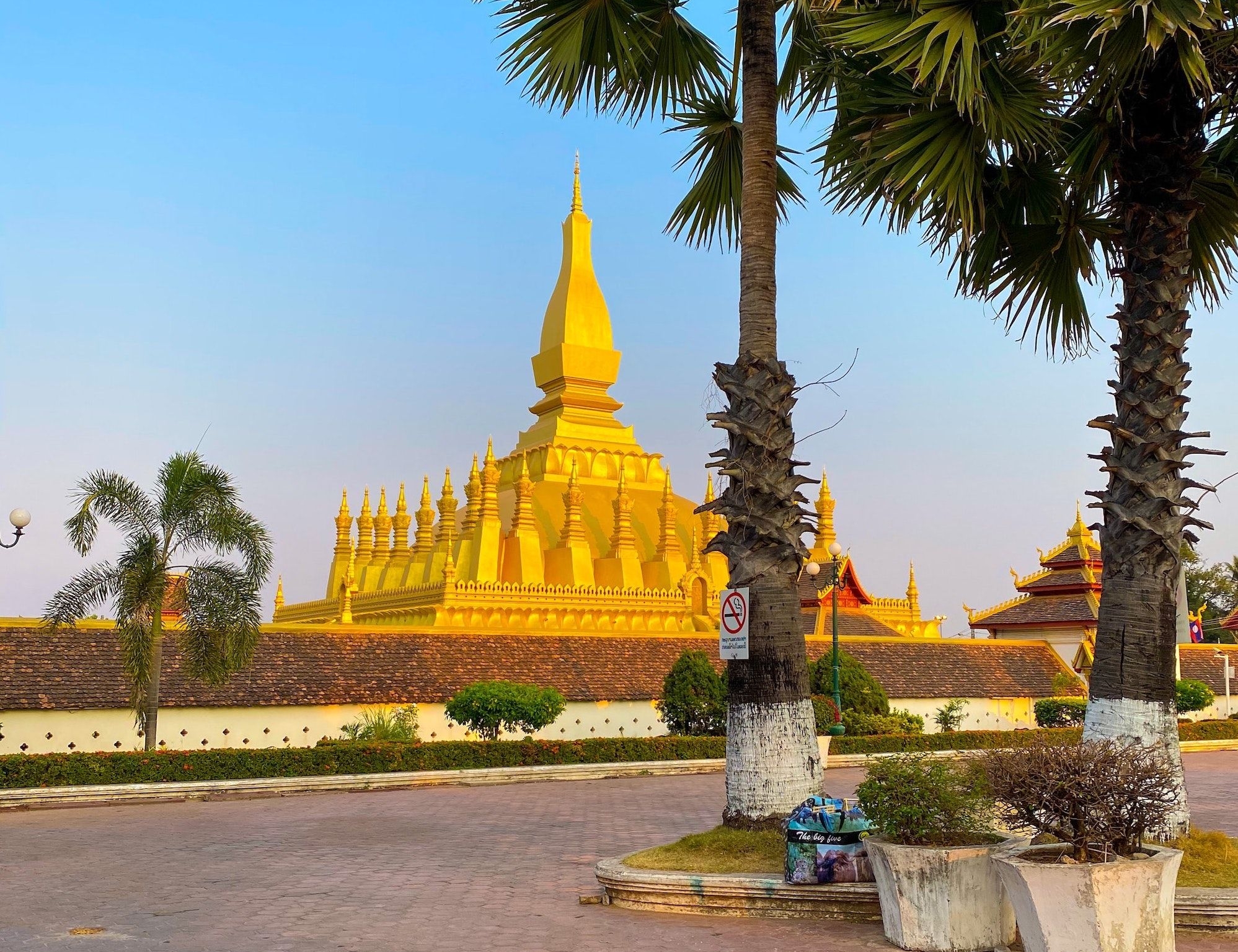 Day 1: Luang Prabang
Our guide meets you post-lunch at 13:00hrs at your hotel.
Begin the afternoon tour by cycling around the old quarter of Luang Prabang, starting at Heuan Chan Heritage House and after to Luang Prabang's National Museum, formerly the Royal Palace that displays a collection of personal artifacts of the former Laotian Royal Family. Visit nearby Wat Mai – the five-tiered roof epitomizes the graceful Luang Prabang architectural style. Continue cycling along the Mekong River and stop at the hillside temple of Wat That Luang. Take a short walk and visit the ancient stupa called That Dam (the Black Stupa) before biking to Wat Visoun, the oldest living temple in Luang Prabang. Wat Visoun dates back to 1513 and contains a collection of antique wooden Buddha images. Continue along the Nam Khan River to Wat Xieng Thong – often considered to be Luang Prabang's most elegant. The temple is characterized by tiered roofs sweeping low to the ground and the impressive "tree of life" mosaic. Before sunset, cycle back to your hotel on the town's main street, stopping at Wat Sop and Wat Sen along the way.
Meals:
D
Cycling Distance:
12km / 7mi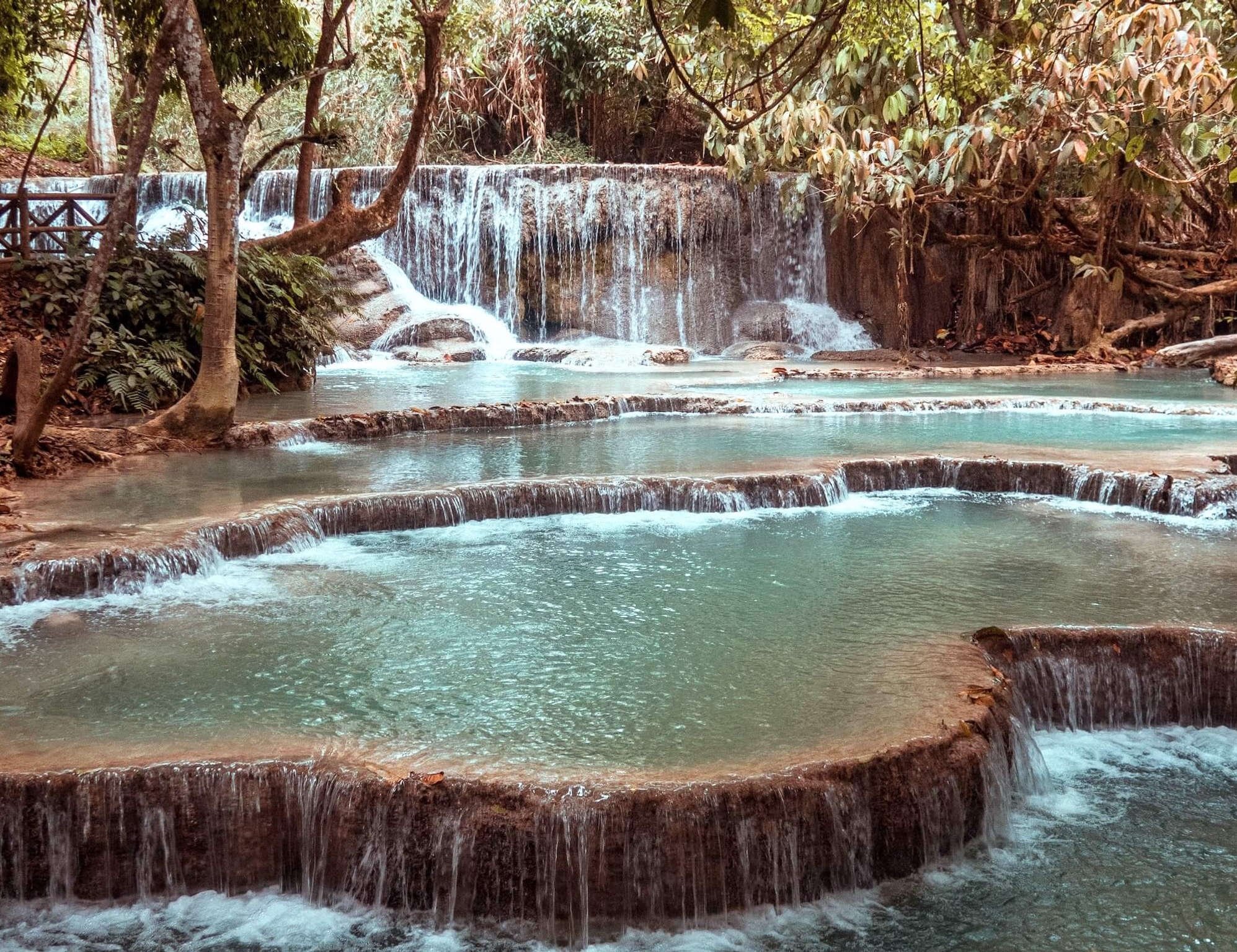 Day 2: Luang Prabang
Our main destination for the day is the hidden waterfall, Kung Si. Tucked away between thick foliage, the famous waterfall feels like a secret. The aquamarine waters are tempting, so do carry your swimwear along.
On our way to the waterfalls, we stop at the Great Project (called the Laos Buffalo Dairy), a project designed to educate the Rural communities on Animal Husbandry and animal health care. They rent the Cattle from the villagers to enable a secure income for the community and use the milk to create Cheese and Spectacular Ice Cream. Today's lunch is served picnic style with an opportunity to get an unforgettable 'Buffalo Selfie'.
Dinner is at a Local NGO that trains marginalized youth for careers in the Hospitality industry. It is also one of the most exciting menus in town, with a balance between traditional and modern flavors.
Today's dinner is on your own. We suggest eating dinner at a street stall so you can dig into the local delicacies. Lao food can be very meat-oriented. Chopped meat, chicken, or duck are common, however, there are plenty of options for vegetarians. Our recommendation is light and tasty Tam Mak houng or papaya salad, made from sliced raw papaya, garlic, chilly, peanuts, sugar, fermented fish sauce, and lime juice.
Meals:
B,L
Cycling Distance:
30km / 18mi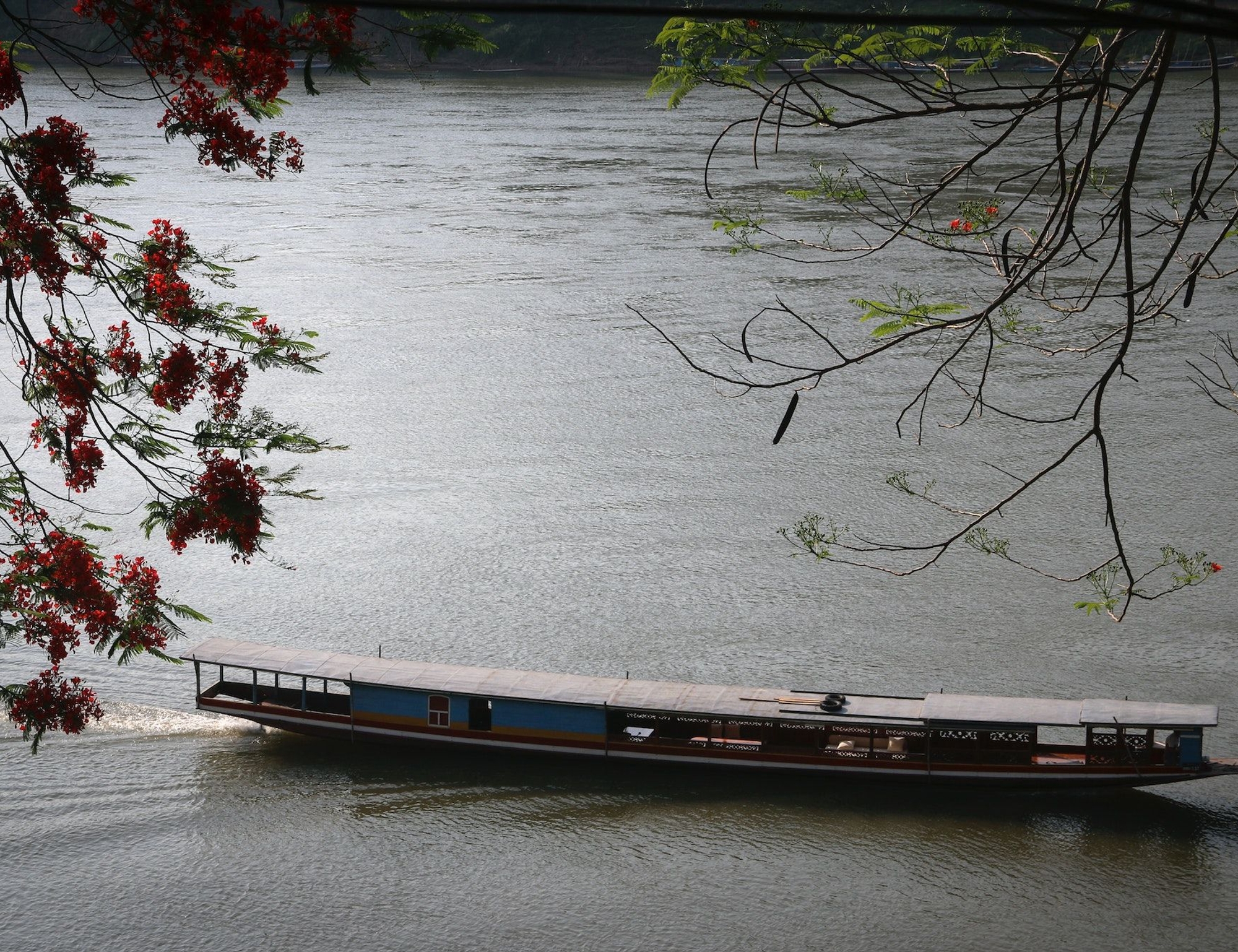 Day 3: Boat to Pak Beng
We transfer to the pier and board a huge traditional Mekong riverboat for the upstream cruise to Pak Beng, departure at 08.00 hrs. This portion of the Mekong is very remote, which sometimes allows glimpses of wildlife in the extensive forests. There are occasional stops at local hill tribe villages to meet people and observe life on the riverside. Lunch will be served on a boat and you may have the opportunity to stop and visit local villages. Enjoy the lovely scenery along both sides of the Mekong cruising to today's destination.
Meals:
B,L,D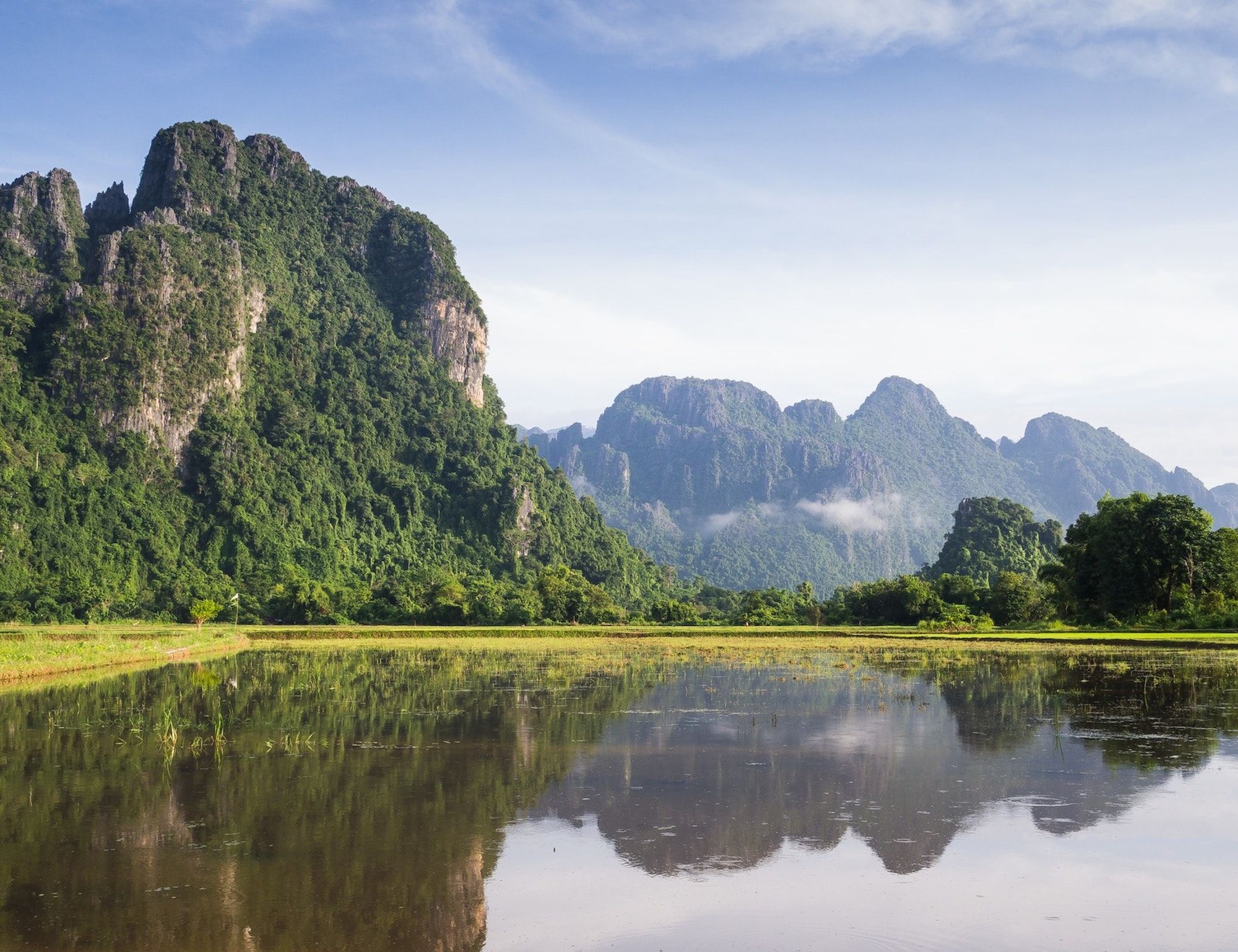 Day 4: Oudomxay
Today it's a long full day cycling to Oudomxay. This is one of the most spectacular stretches of long mountain road. The road is dotted with small villages and this is a great way to get acquainted with local rural life. The dramatic limestone and green rolling hills formations make for great photographic opportunities. There will be plenty of opportunities to stop and admire the wonderful scenery. The journey passes through beautiful mountain ranges and Hmong hill tribe villages.
Meals:
B,L,D
Cycling Distance:
70km / 42mi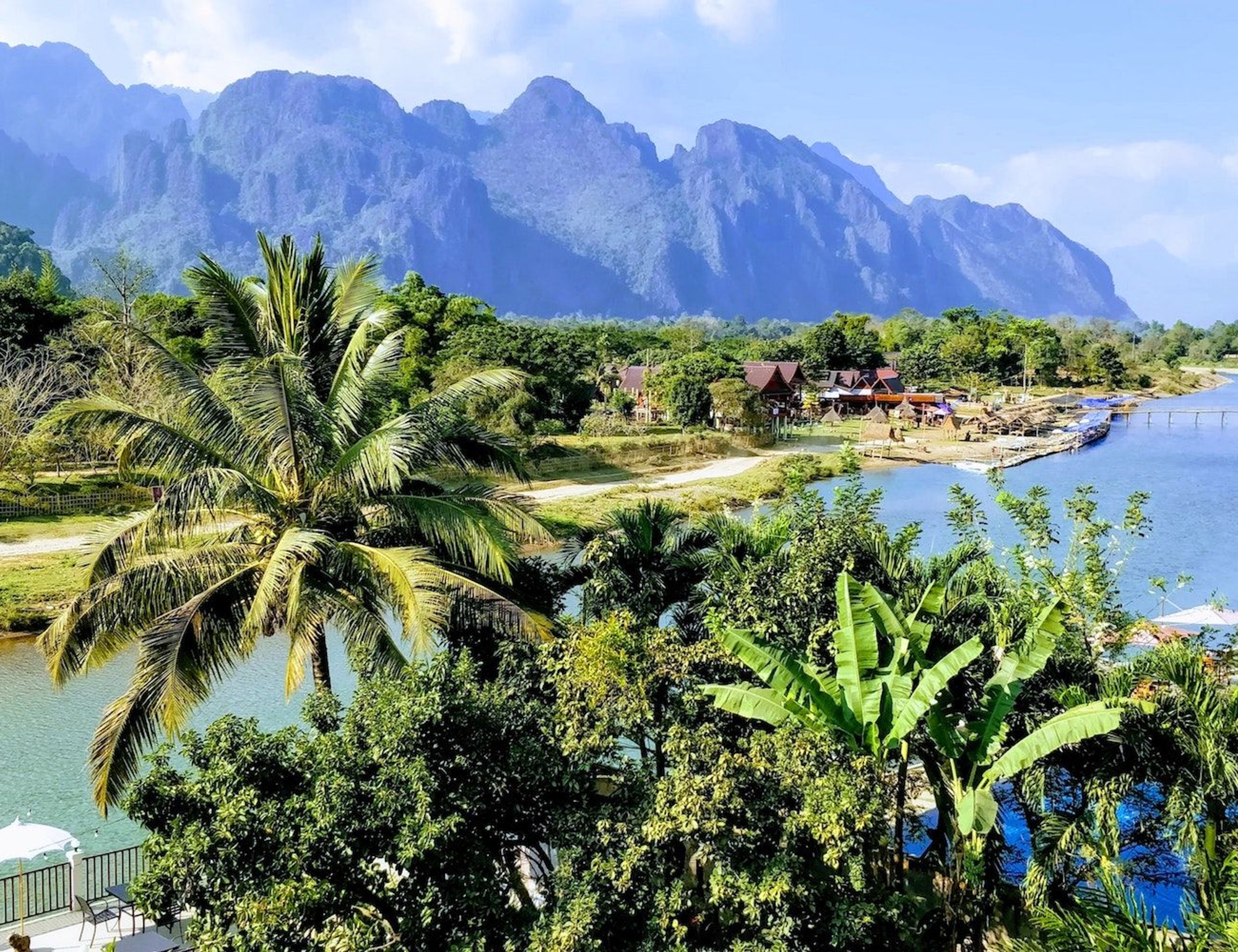 Day 5: Muang Khua
We continue riding to Muang Khua. This is one of the most unvisited parts of Laos and the experience is truly unique. To get to the Muang Khua, we ride along the Nam Pak River. Along the way, you will notice how the homes are made of wood and bamboo. We spend some time here talking to the locals, just walking around, or just sitting at the edge of the river.
Meals:
B,L,D
Cycling Distance:
70km / 42mi
Accommodation:
New Chaleunsouk GH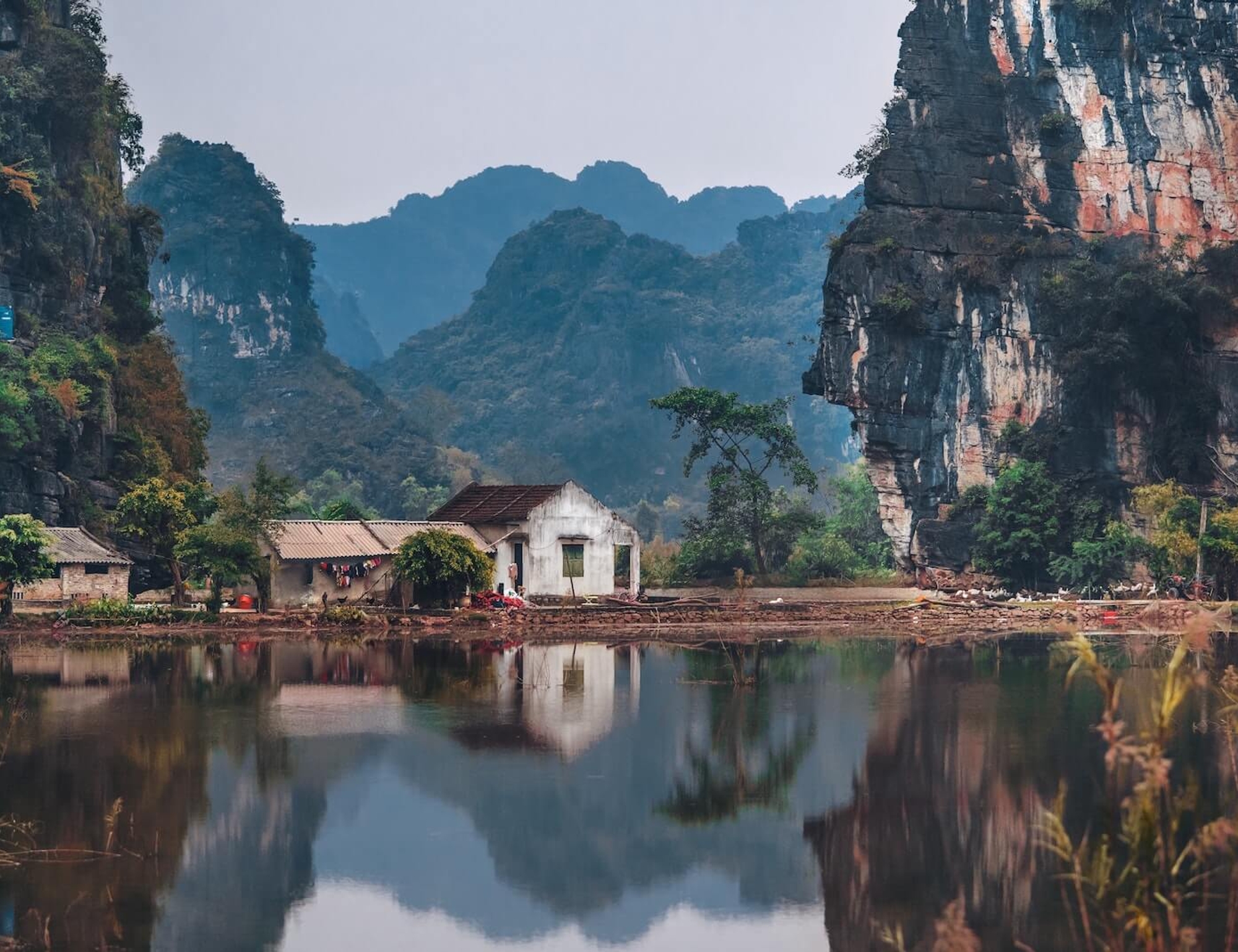 Day 6: Boat to Nong Khiaw
We ditch the cycles for an amazing boat ride in the Nam Pak River to Nong Khiaw. This is one of the most stunning journeys by the river in this region. The edge of the river is dotted with small villages and this is a great way of getting acquainted with local life. There are also limestone formations that make for great photographic experiences. The jaw-dropping landscape keeps you hooked to this for a long.
Meals:
B,L,D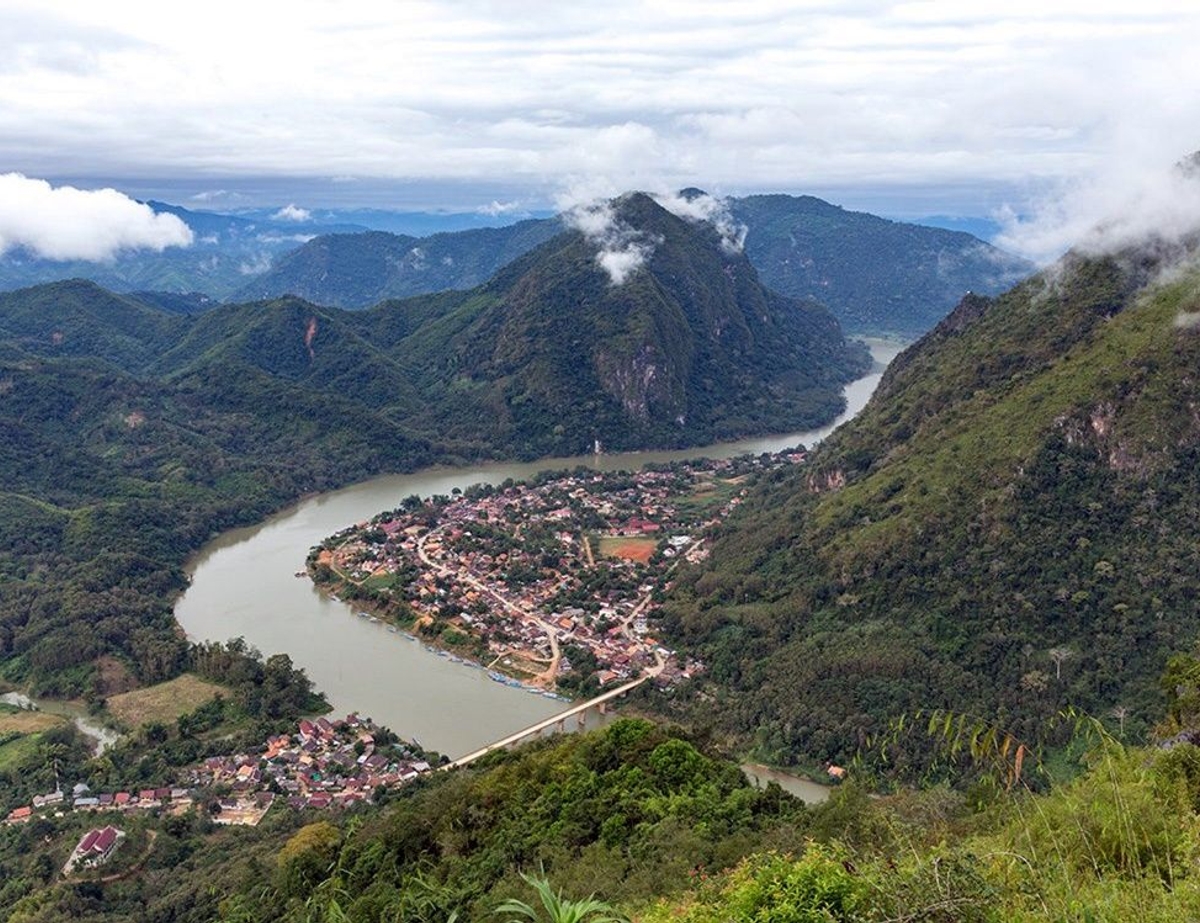 Day 7: Nong Khiaw
Today you can take it as a rest day and enjoy the tranquil setting of Nong Khiaw at leisure.
Those who are up for a hiking activity can start the day with a boat ride on the Nam Ou to a small village where you can learn about the way of life along this river. Then trek through small streams and rice paddies to reach the base of the 100 waterfalls. For the next few hours, you will see only water and jungle and hear the sound of clear waterfall cascades. The pools around you are very inviting for a refreshing splash.
Our guide leads us through the cascades and prepares a local-style lunch on the falls in the middle of it all. Then take a small villagers' trail from the top of the falls back down into the valley; along the way, you'll take in views of the landscapes of the Nam Ou Valley.
Hiking back to the village, we'll have more time to observe the daily life here before heading back by a small boat to Nong Khiaw.
Meals:
B,L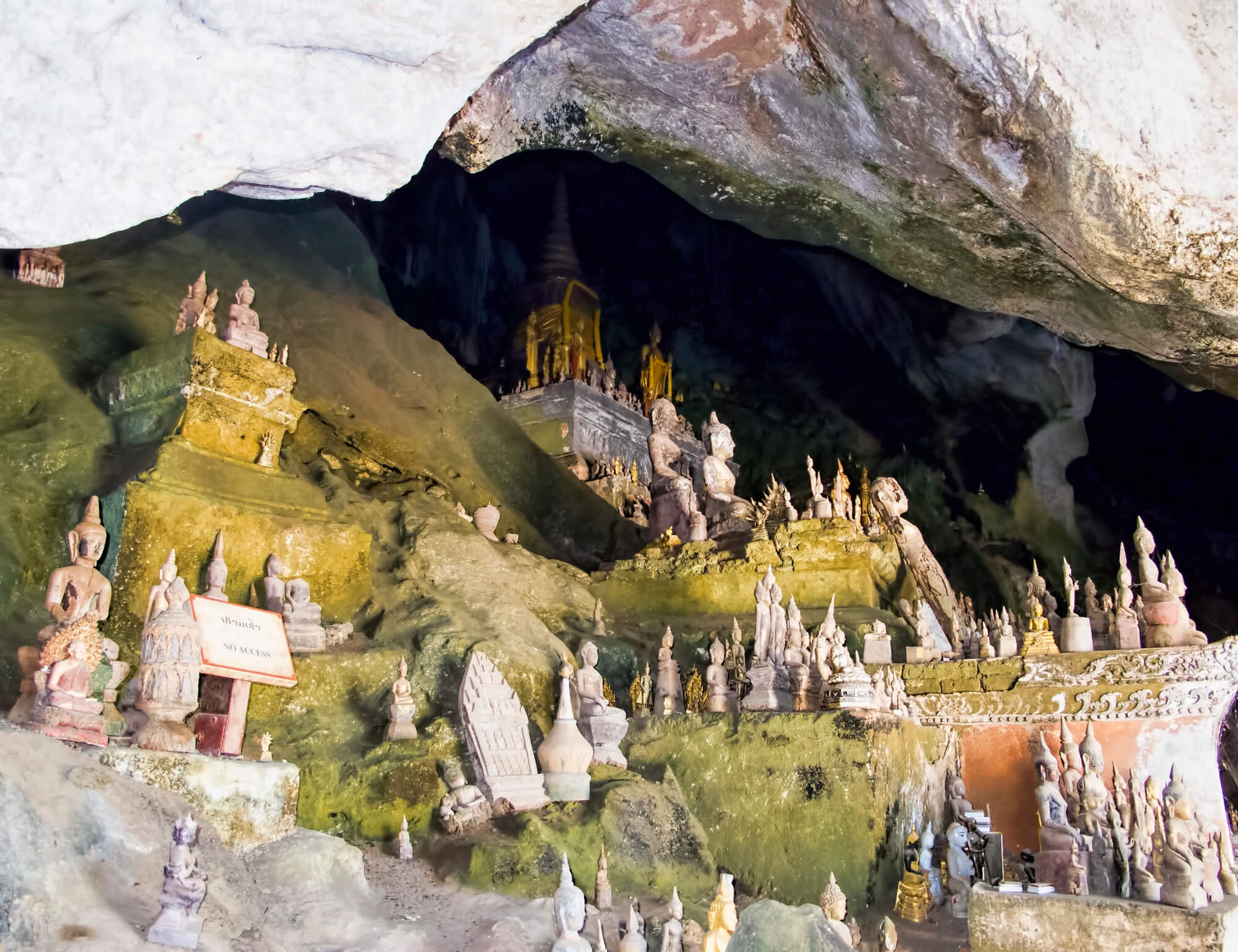 Day 8: Luang Prabang
Hop on a bike and ride along the undulating countryside skirting the Nam Pak River to Luang Prabang. Cycle out of the Nong Khiaw towards Pakmong. From here we transfer 40km and then cycle to visit Pak Ou Buddha Caves before a van rides back to the city. These caves have been home to many thousands of Buddha images that were placed here by local people since the 16th century when King Setthathirat found the caves and declared them a holy spot. Today many people still pay respect to this tradition.
In the evening, make a way to Mount Phousi for a beautiful tinge of orange in the sky and see the city bathe in the warm glow of the setting sun. This is an easy hike but is optional in case you are not feeling up to it, though we highly recommend it.
Meals:
B,L
Cycling Distance:
70km / 42mi
Day 9: Kasi
A transfer of about 2hrs brings us to Kiu Kacham, situated at an altitude of 1,350m. From here, the ride is largely undulating until Phou Khoun, followed by a long descent to the valley of Kasi. The magical landscape is dominated by some of the highest limestone mountains and Hmong villages.
Meals:
B,L,D
Cycling Distance:
60km / 36mi
Accommodation:
Vanphisit GH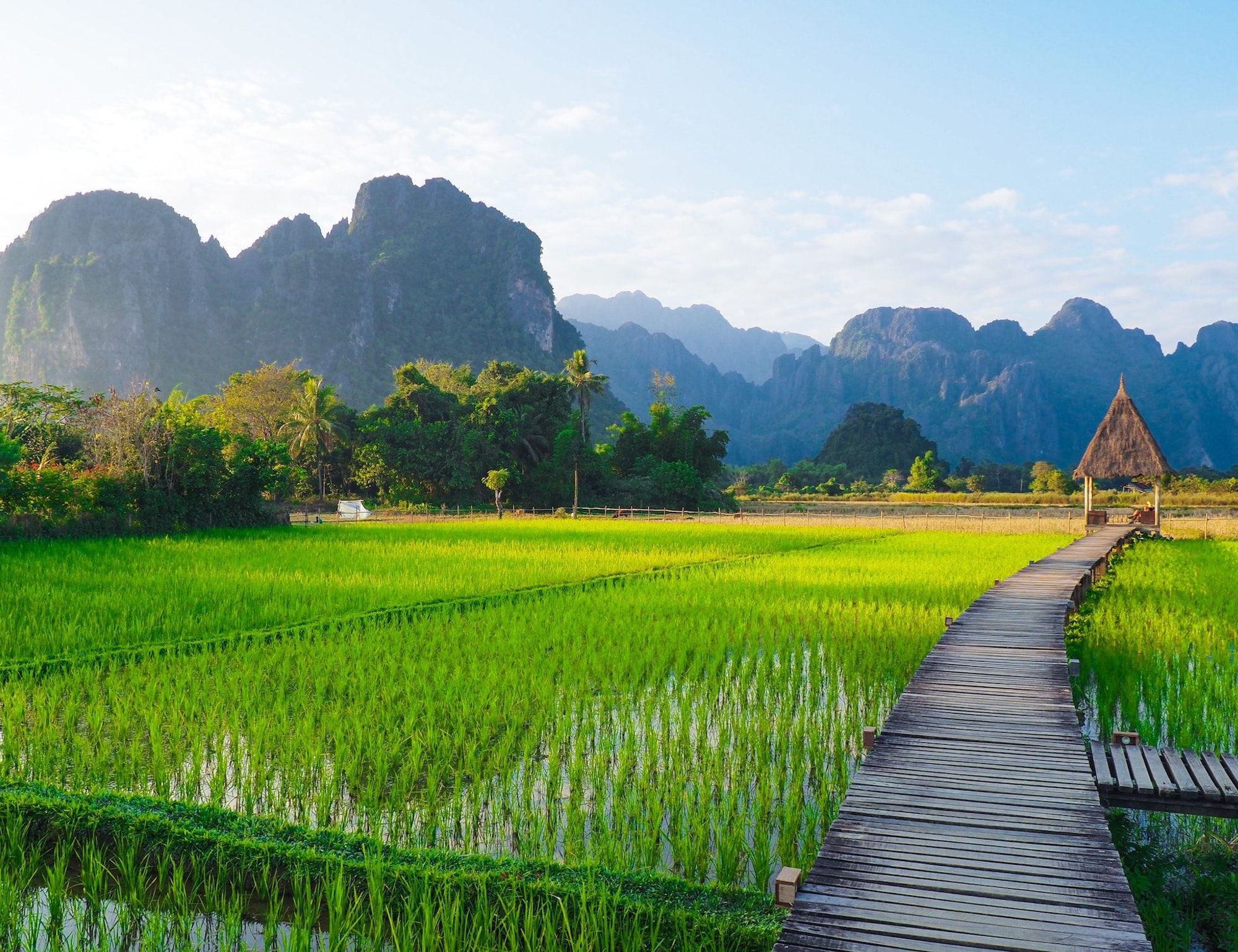 Day 10: Vang Vieng
Today enjoy gentle rolling hills to Vang Vieng past spectacular karst ranges, green fields, and lumbering water buffalos. Vang Vieng has a magical setting on the Nam Song river. It's surrounded by dramatic karst cliffs, hundreds of caves. bucolic villages and blue lagoons.
In the afternoon, we do a side trip and visit the Tham Xang or Tham Hoi caves, set among the dramatic limestone scenery on the banks of the Nam Song River.
Meals:
B,L,D
Cycling Distance:
60km / 36mi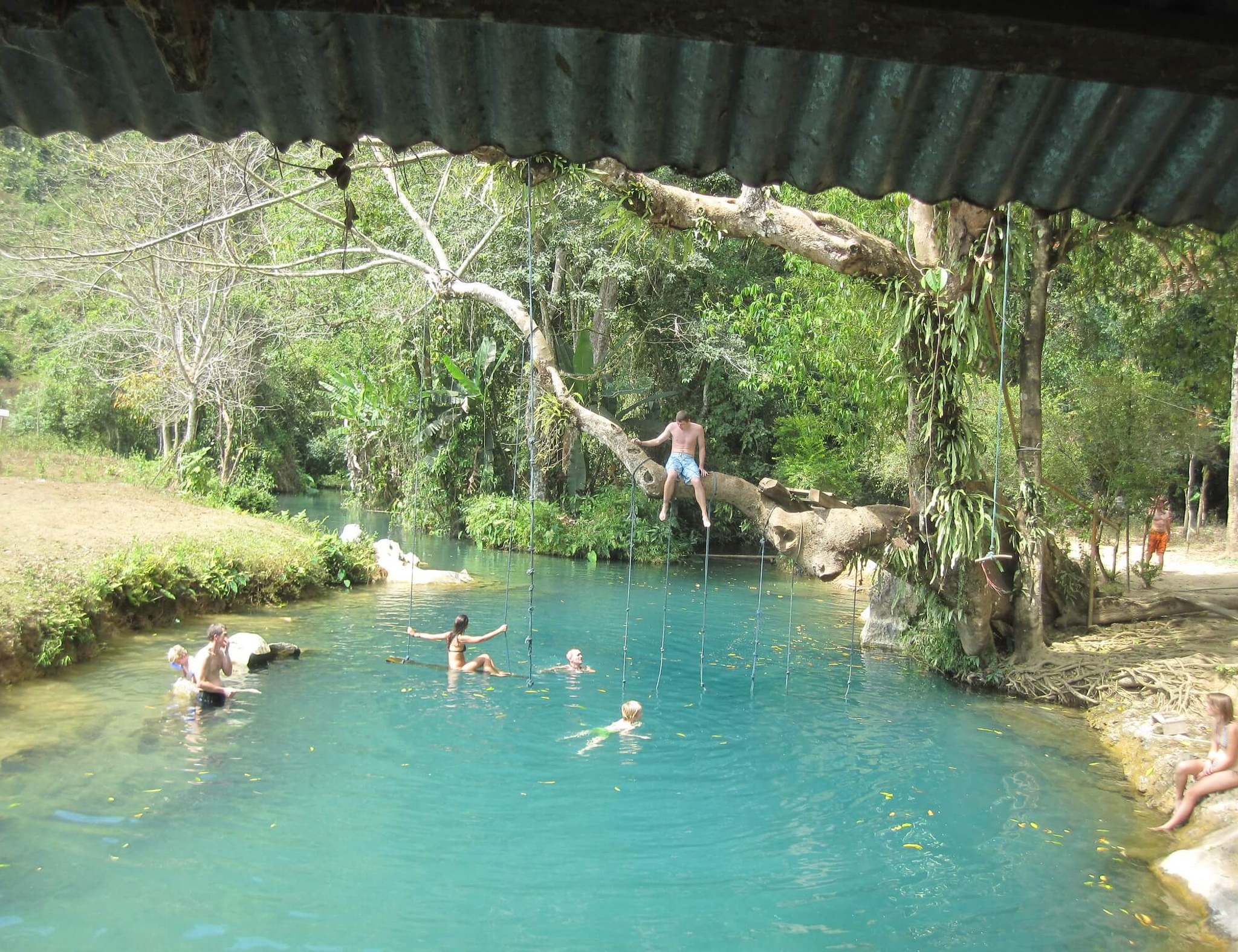 Day 11: Vang Vieng
Today we cycle the dirt road to the peaceful and secluded Blue lagoon 3 for a refreshing dip, the rest of the day is free to enjoy the vibe of the town
Meals:
B,L
Cycling Distance:
30km / 18mi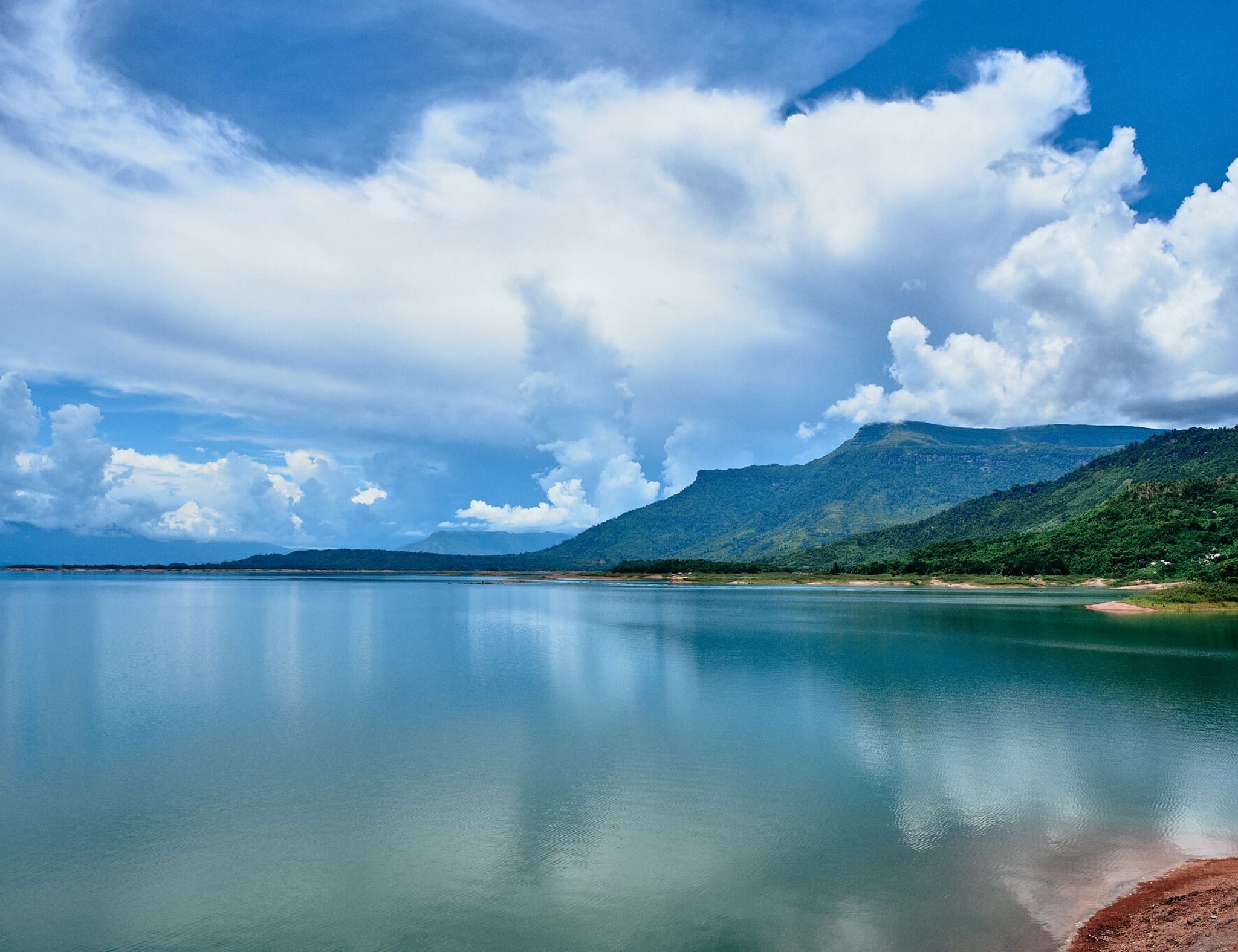 Day 12: Nam Ngum Lake
Laos is a landlocked country and today's ride evokes some excitement about coastal life. We transfer to the 'sea of Laos', a 250 sq km, artificial Lake Nam Ngum. A 2hrs blissful boat ride brings us to the dam and we break for lunch here.
Our hotel for the evening overlooks the lake.
Meals:
B,L,D
Cycling Distance:
25km / 15mi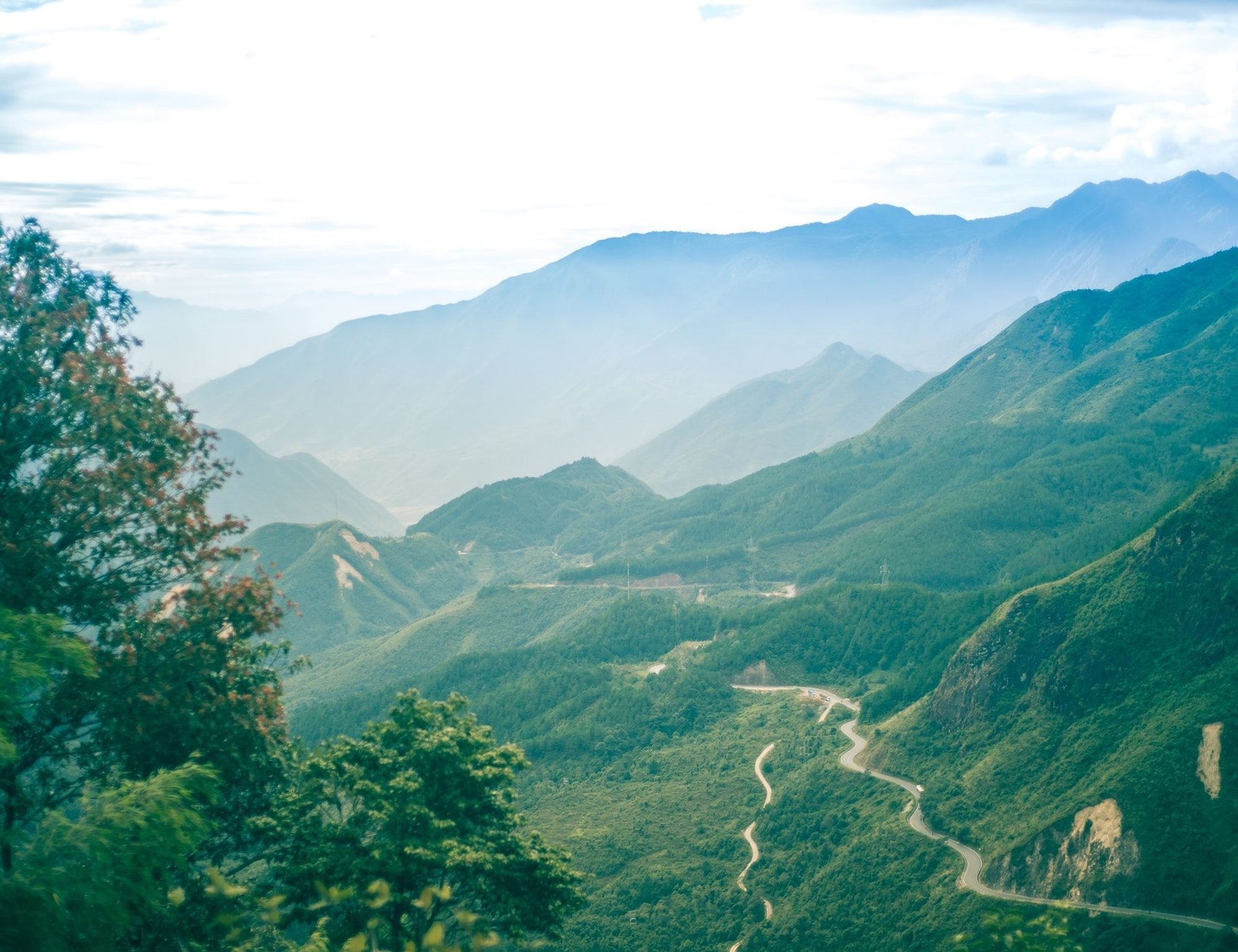 Day 13: Vientiane
Our day begins with a short transfer to the quaint village of Ban Khene, a delightful prelude to our final cycling leg that will lead us to Vientiane, the capital city of Laos.
As we mount our bikes, the landscape unfolds before us, revealing lush paddy fields that stretch out to the horizon. With each pedal stroke, we are treated to stunning vistas of the Phou Khao Khouay mountain range, creating a visual symphony of nature's beauty.
Vientiane, nestled on the banks of the mighty Mekong River, beckons us as we approach it in the early afternoon, around 2 pm. With ample time on our hands before our farewell dinner, we seize the opportunity to immerse ourselves in the city's rich cultural tapestry.
Our sightseeing adventure commences with an exploration of iconic landmarks, starting with the Patuxay monument—a remarkable architectural homage to the Arc de Triomphe. If time allows, we'll also have the opportunity to visit one of the majestic temples, Pha That Luang, bathed in the gentle afternoon light.
In the evening, we delve into the local rhythm of life by strolling along the bustling walking street that lines the riverside. The vibrant atmosphere envelopes us as we take in the sights and sounds of the city. To cap off our unforgettable journey, we indulge in a delectable local-style BBQ, savoring the flavors of Laos as we come together for our final meal, creating cherished memories to carry with us as we bid adieu to this remarkable adventure.
Meals:
B,L,D
Cycling Distance:
60km / 36mi*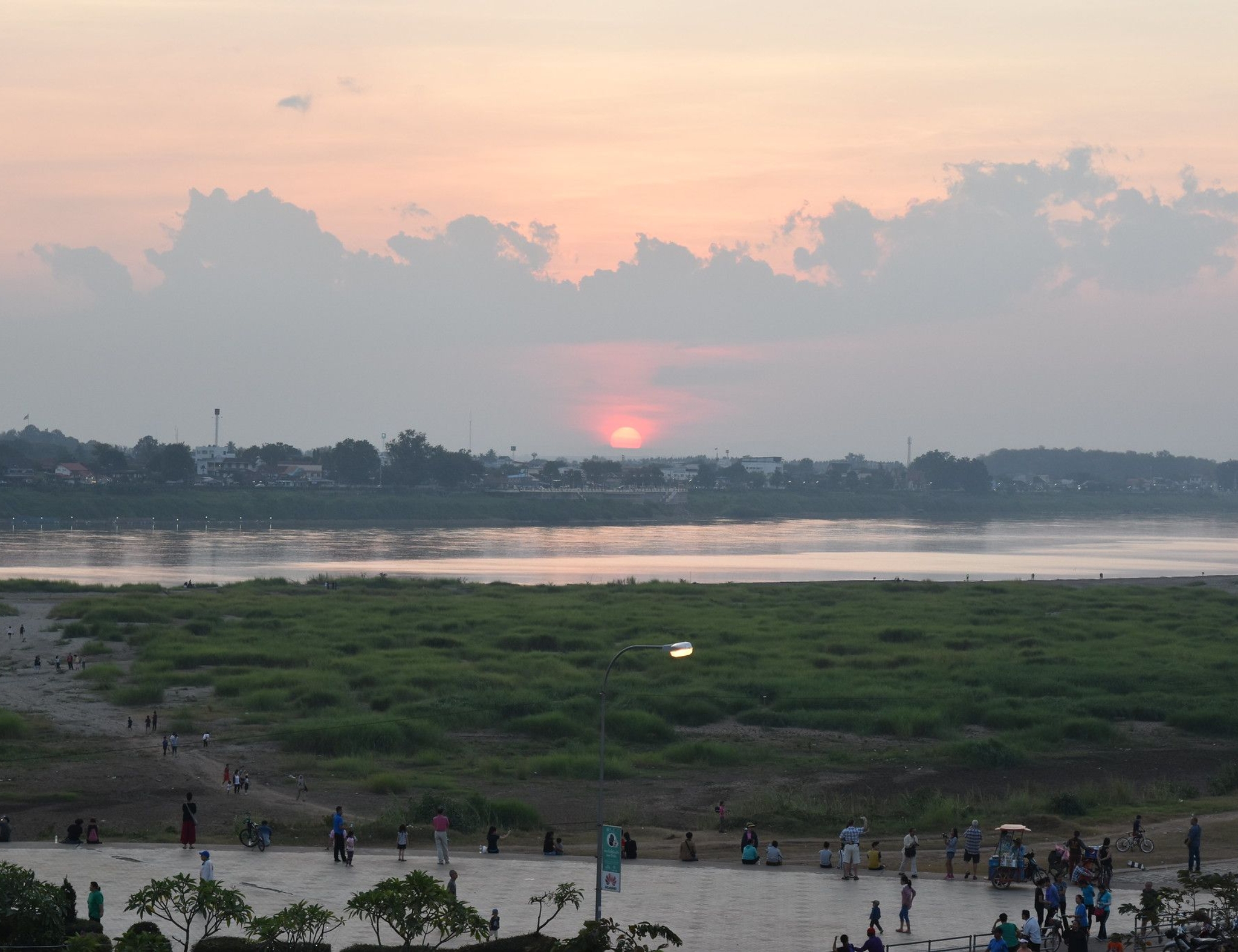 Day 14: Vientiane
Travel further as per your onward journey.
Meals:
B
Ready to plan your adventure? Download a print-ready detailed itinerary.
Map
Dates and Prices
Members get an estimated 10% off on this trip.
---
$50/yearLearn more
Single Supplement
From US $675
E-Bike Upgrade
From US $210
---
Couldn't find a trip with convenient dates?
Open your date as a join-in tour or customize further as a private one.
---
Essential Info
Inclusions
LODGING
All hotels as mentioned in the tour details or similar (subject to availability).
trip leader
Expert Trip Leader(s) who look after your every need and add meaning to your vacation.
bike
Immaculately maintained bike with helmet, suited to a terrain.
shuttle
A Van support follows the group of riders and carries all belongings.
meals
Meals as per itinerary. Guests are given the opportunity to dine on their own so that they discover a location independently.
refreshments
Refreshments and mineral water while cycling.
entrance
Entrance fees to most of the monuments and temples.
E-bikes
E-bikes are available on this trip at a surcharge. Please send a note to your tour consultant to book one.
Exclusions
Airport pickup and drop
We recommend to book direclty from airport or hotel.
meals
Some meals may not be included. Please check your itinerary.
Beverages
Beverages such as alcohol, tea, coffee, juice at a hotel or restaurant.
Bikes
When you have a road and the thrill of a journey ahead of you, it's imperative to have a good bike to enjoy it. Our fleet majorly consist of the below bikes as a part of this tour. However, sometimes due to height or availability constraints, we may provide a different but similar quality bike.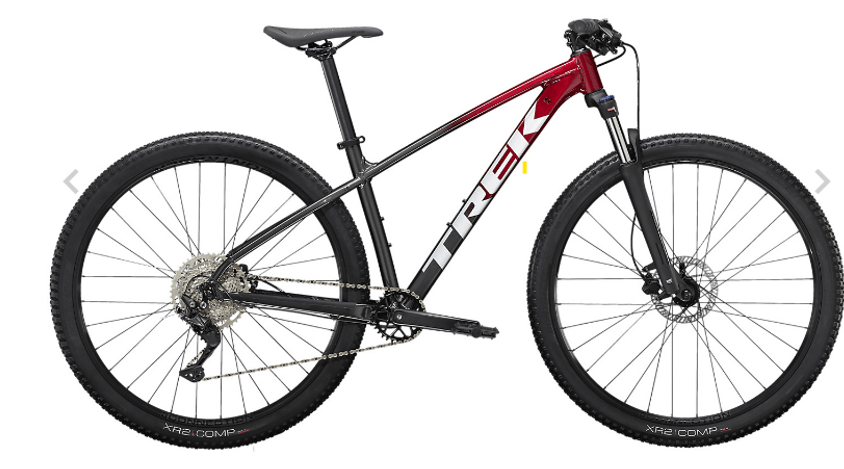 mountain
Included in your trip price
Weather
The dry season runs from late October until May; June to October is characterized by heavy rainfall. The southwest monsoon generally arrives around May/July. Until July, rain comes mostly in the form of short downpours for an hour or so, clearing the way for clear skies. After July, rain reaches peak levels in August and September.
Though the weather can be sometimes quite unpleasant from June to September, there are benefits to this season. Nature comes to life, dry brown grasslands and forests become lush and green, the farmers welcome the season with full productivity, and lakes and rivers as well as waterfalls fill up and become stronger than ever.
Our cycling tours in Northern Laos majorly run from September to mid-April with Oct to Feb being the best months having low humidity and plenty of sunshine. Mar to May is characterized by high humidity and some smokey skies due to slash-and-burn agriculture.
Visa
Tourist visas on arrival are available at certain ports of entry, and generally permit a stay of 30 days. At certain ports of entry, you can use an eVisa. See laoevisa.gov.la for more information. We recommend applying for e-visa in advance as that expedites the immigration process on arrival at Laos airport.