Vivid Sri Lanka Bike Tour
---
Overview
This trip entails traveling back in time to 2500 years ago to the heart of the Sri Lankan civilization. A land that is bound to mesmerize you, Srilanka offers the most vivid and diverse experiences for travellers within the confines of its relatively small size. Packed with jungle safaris, beaches, tea plantations, and exotic countryside. We traverse through the entire stretch of Srilanka, starting in the central northern province of Sigiriya, going southwards till we hit the southern edge, Galle.
Enjoy Sri Lanka's rock fortress at Sigiriya and the medieval capital of Polonnaruwa. Besides the ancient trail, enjoy the hill station of Nuwara Eliya, home to the tea planters community, and elephants at Udawalawe. Local cuisine blended with aromatic spices, architecturally acclaimed temples, heritage sites, and a scenic cycling route will engage your senses as you bike through vivid Sri Lanka.
Avg. dist. cycled
50km or 30mi
Highlights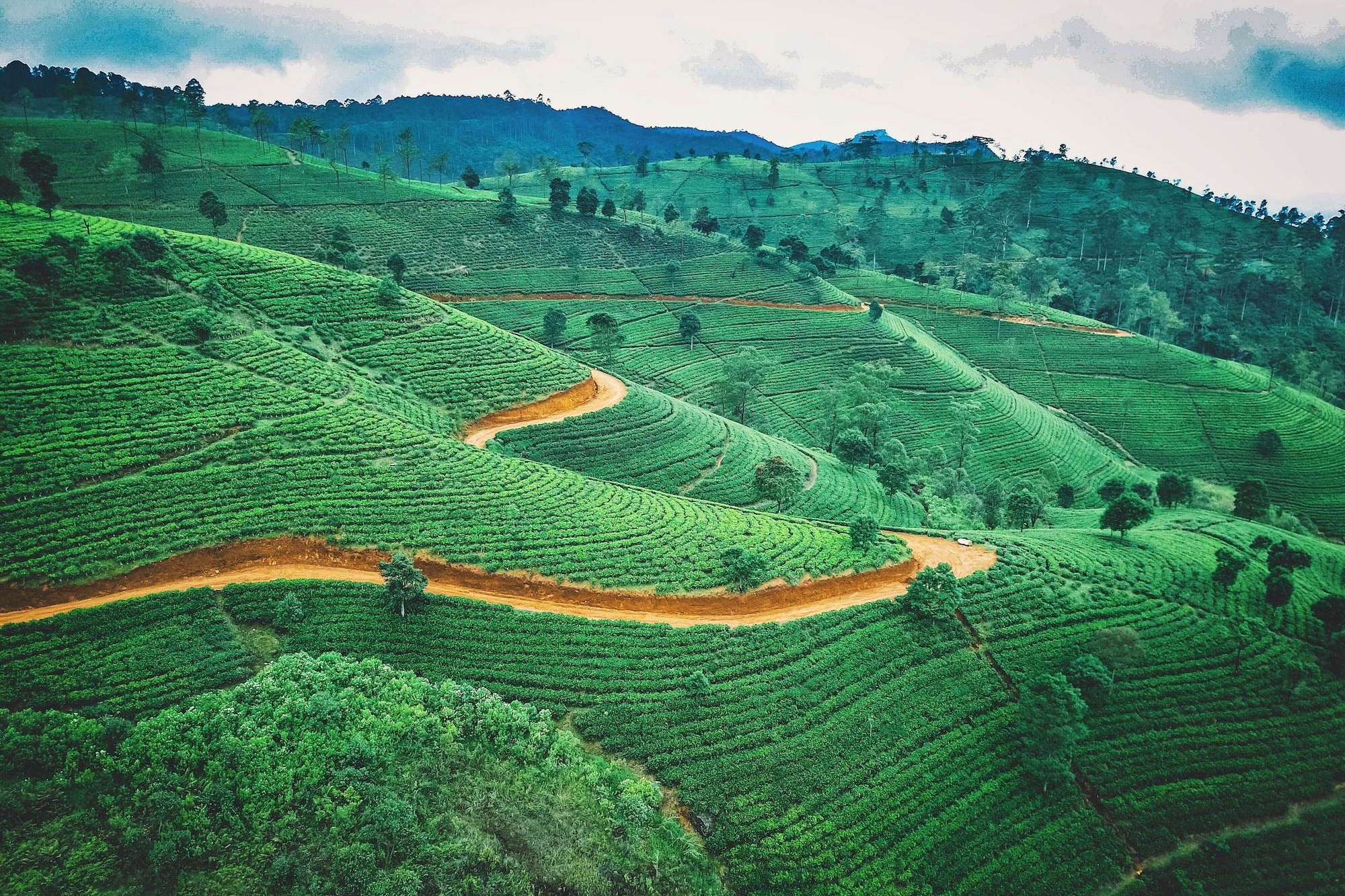 Varied topography
Ride through the the different topographies of Sri Lanka – tea plantations, beaches, meandering irrigation canals, hills, forests and historic towns
Itinerary
Brief Itinerary
| Day | Place | Hotel | Meals | Distance | Activity |
| --- | --- | --- | --- | --- | --- |
| DAY 1 | Negombo | Hotel J | D | | |
| DAY 2 | Dambulla | Sigiriana Resort | B,L,D | 50km / 30mi* | cycling |
| DAY 3 | Dambulla | Sigiriana Resort | B,L,D | 45km / 27mi | cycling |
| DAY 4 | Polonnaruwa | Pharo Lake | B,L,D | 80km / 48mi* | cycling |
| DAY 5 | Kandy | Viyana Boutique | B,L,D | 70km / 42mi* | cycling |
| DAY 6 | Kandy | Viyana Boutique | B | | |
| DAY 7 | Nuwara Eliya | The Rock | B,L,D | 65km / 40mi | cycling |
| DAY 8 | Nuwara Eliya | The Rock | B,L | 35km / 21mi | cycling |
| DAY 9 | Ella | Lakshmis Hotel | B,L,D | 55km / 33mi* | cycling |
| DAY 10 | Udawalawe National Park | Kalu's Hideaway | B,L,D | 60km / 36mi* | cycling |
| DAY 11 | Tangalle | Eva Lanka Hotel | B,L,D | 60km / 36mi* | cycling |
| DAY 12 | Galle | The Heritage Galle Fort | B,L,D | 50km / 30mi* | cycling |
| DAY 13 | Colombo | | B | | |
Accommodation - Casual Inns
Small luxury and boutique hotels that are true to their heritage and character and reflect local ethos are listed here as Casual Inns. They hold within them an unassuming charm and regional character that is an extension of the destination itself. Most of them fall under the 3-star or 4-star category with a possible mix of homestays.
We have chosen them carefully so that you are well-rested; get a drift of the local character or an enthralling view from your verandah. The above brief itinerary gives you a clickable list of hotels for your perusal.
Detailed Itinerary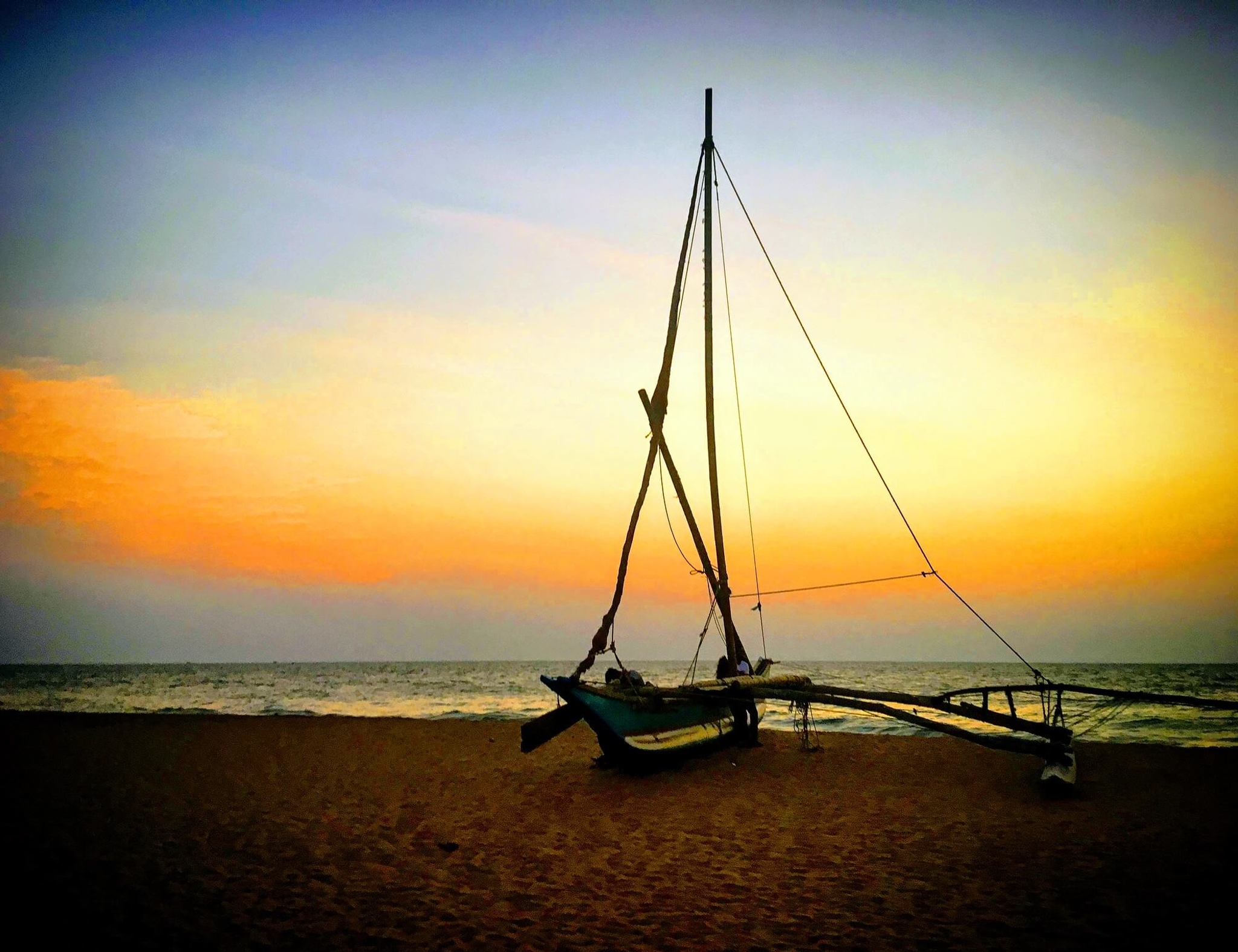 Day 1: Negombo
We suggest that you arrive in Sri Lanka at least one day in advance and settle in at your hotel in Negombo near the Bandaranaike International Airport to recover from your flight journey.
Our guide meets you at your hotel at 17:00hrs. We do bike fit and convene over dinner tonight.
Meals:
D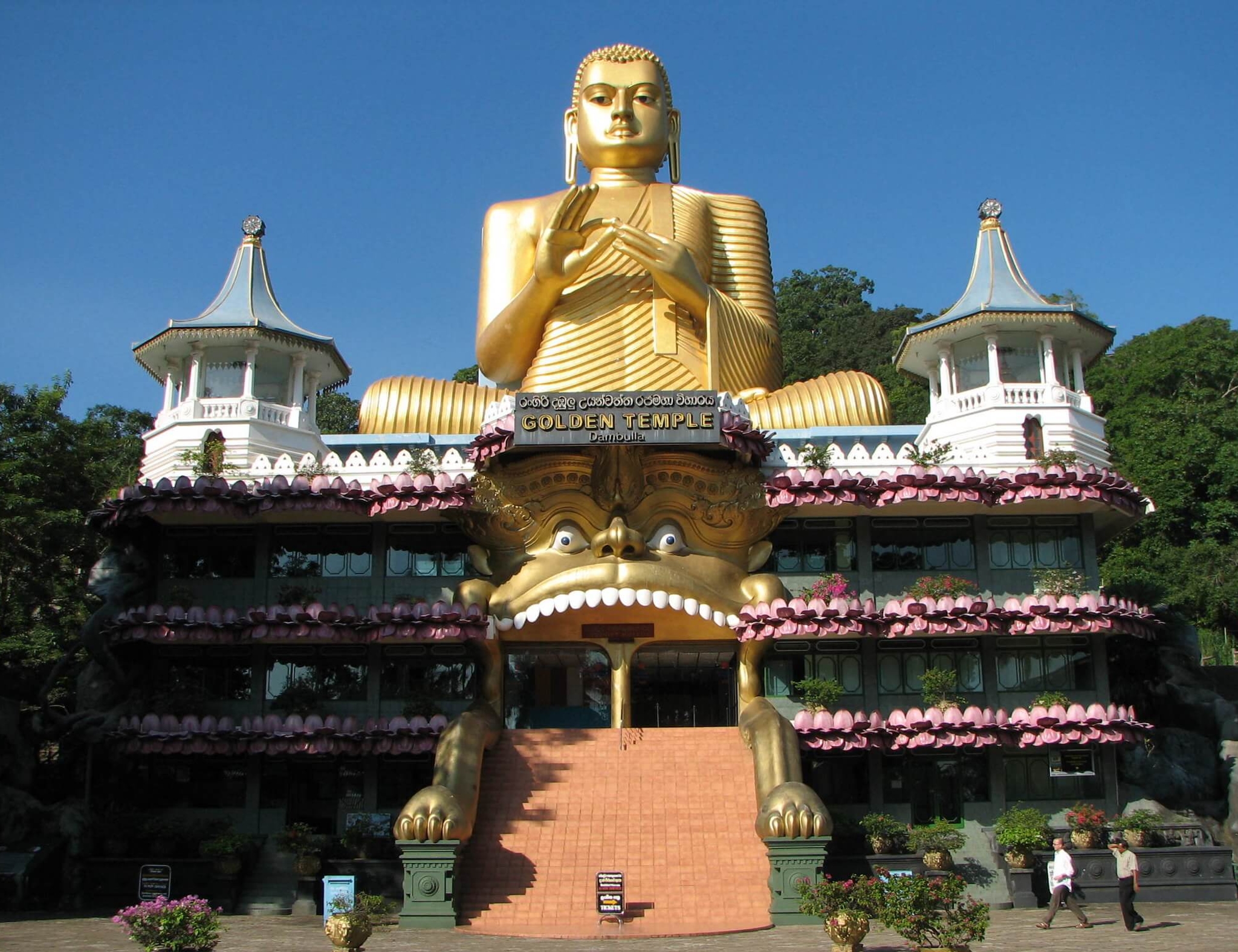 Day 2: Dambulla
Meet your tour leader at your hotel in Negombo and get ready for a ride to Dambulla. An easy-paced ride will take us through the rural hamlets of Sri Lanka and we finally arrive in Dambulla.
Meals:
B,L,D
Cycling Distance:
50km / 30mi*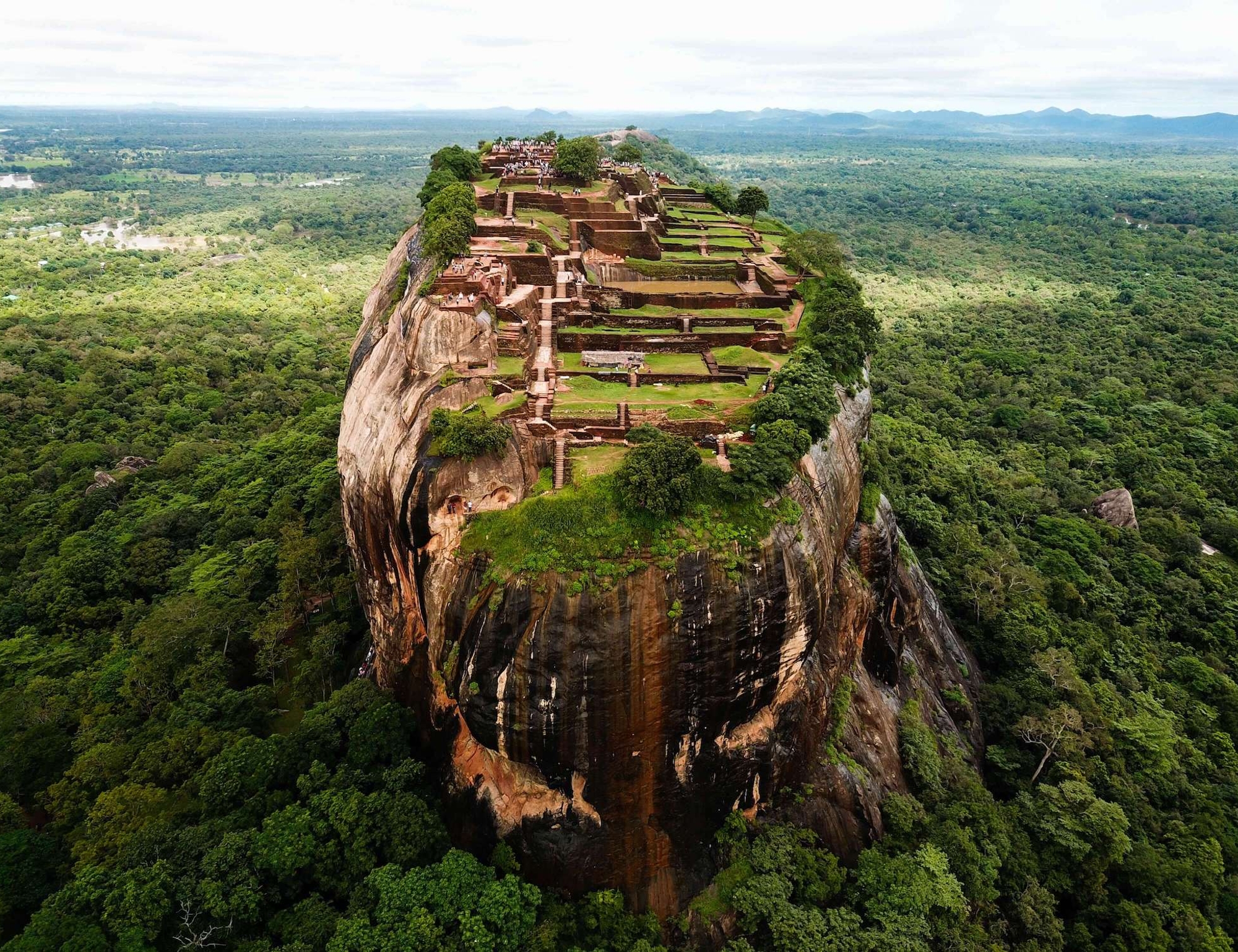 Day 3: Dambulla
Have an early morning breakfast and get ready to take a classic loop around Sigiriya visiting Dambulla cave along the way. We start the exploration in the backdrop of the large Lion Rock after which the town was named. We ride along gravel roads following an old irrigation canal to Dambulla, the 2nd century BC Buddhist cave temple. One has to walk up some distance to see the five caves, which still house many ancient Buddha statues.
Post-lunch, head to the 5th-century rock fortress of Sigiriya. Sigiriya is a small town named after the huge 'Lion Rock'. It was here that King Kasyapa decided to forge his roots, build a palace on a high rock and embellish its sides with frescos. The last part of the climb, starting from the 'lion paw' is quite steep. The ruins of the palace on the summit are surpassed only by the magnificent aerial view of the surrounding jungle.
Meals:
B,L,D
Cycling Distance:
45km / 27mi
Day 4: Polonnaruwa
History awaits to be explored today, as we ride to Polonnaruwa, an ancient kingdom of Sri Lanka, which came into existence during the 12th century. The initial stretch is through a forest, with lots of greenery. The ride is mostly flat with few rolling patches in between. Post-lunch, we explore the remains of this architectural wonder and later return to the hotel to relax rest of the evening.
Meals:
B,L,D
Cycling Distance:
80km / 48mi*
Day 5: Kandy
Wake up to the rhythm of nature and to the music of birds. Back on the saddle, we ride through a forest, with lots of greenery. For some time, we ride along with a large water tank in Minneriya. The ride is truly extraordinary.
Our next base to explore Sri Lanka's cultural capital, Kandy. Perched amongst the tea-clad hills of the Kandy Plateau, this is home to one of the most significant sites for Buddhists: the Temple of Sacred Tooth Relic.
Meals:
B,L,D
Cycling Distance:
70km / 42mi*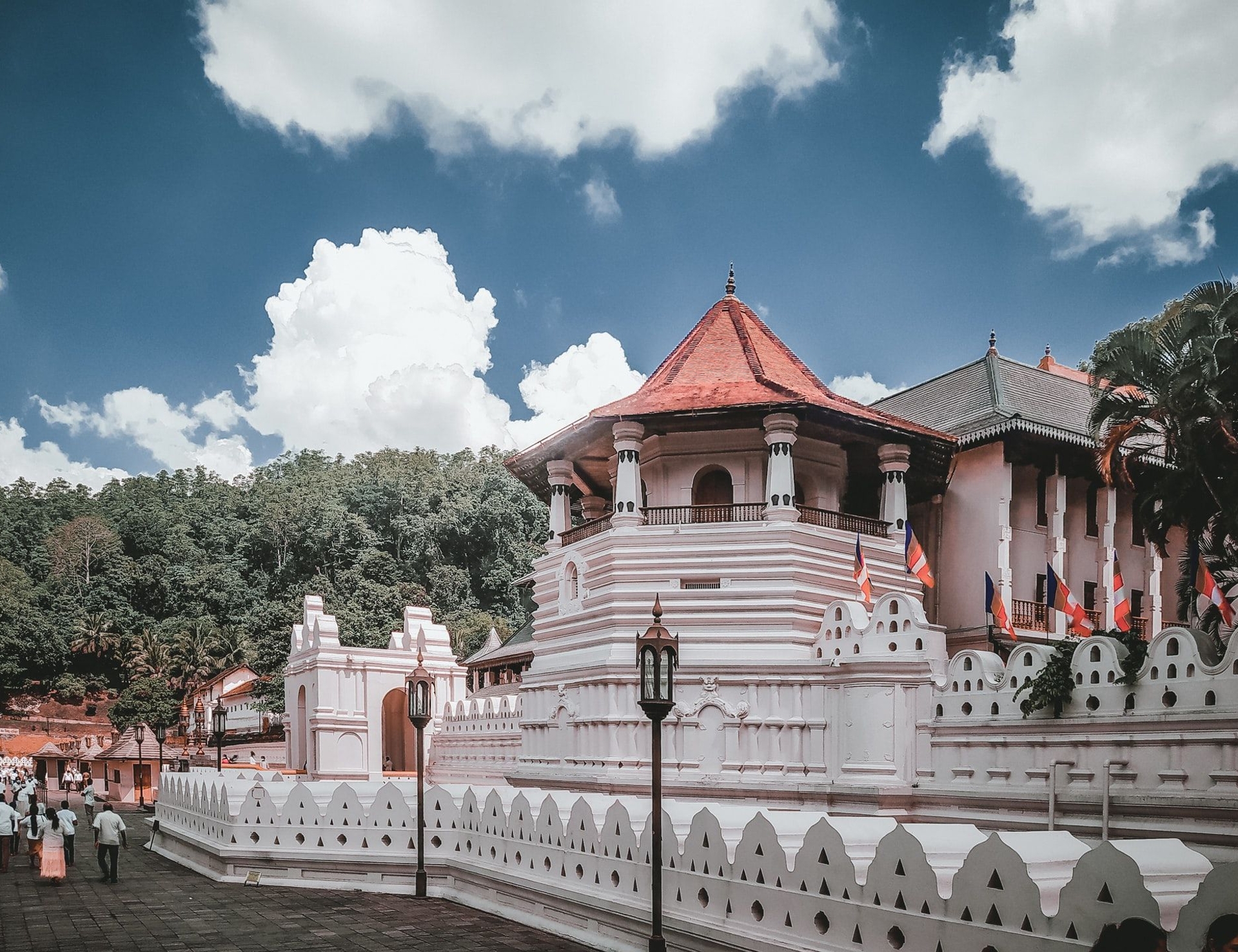 Day 6: Kandy
Today you can plan your own day. If you wish, visit the Temple of the Tooth Relic after lunch, a temple held in great Buddhist veneration, and located in the royal palace complex of the former Kingdom of Kandy and houses the relic of the tooth of Buddha. Of the rituals performed in this temple, the one held on Wednesday is of great importance. The tooth is washed with a herbal concoction, which is said to have healing powers; the water is distributed amongst devotees.
Meals:
B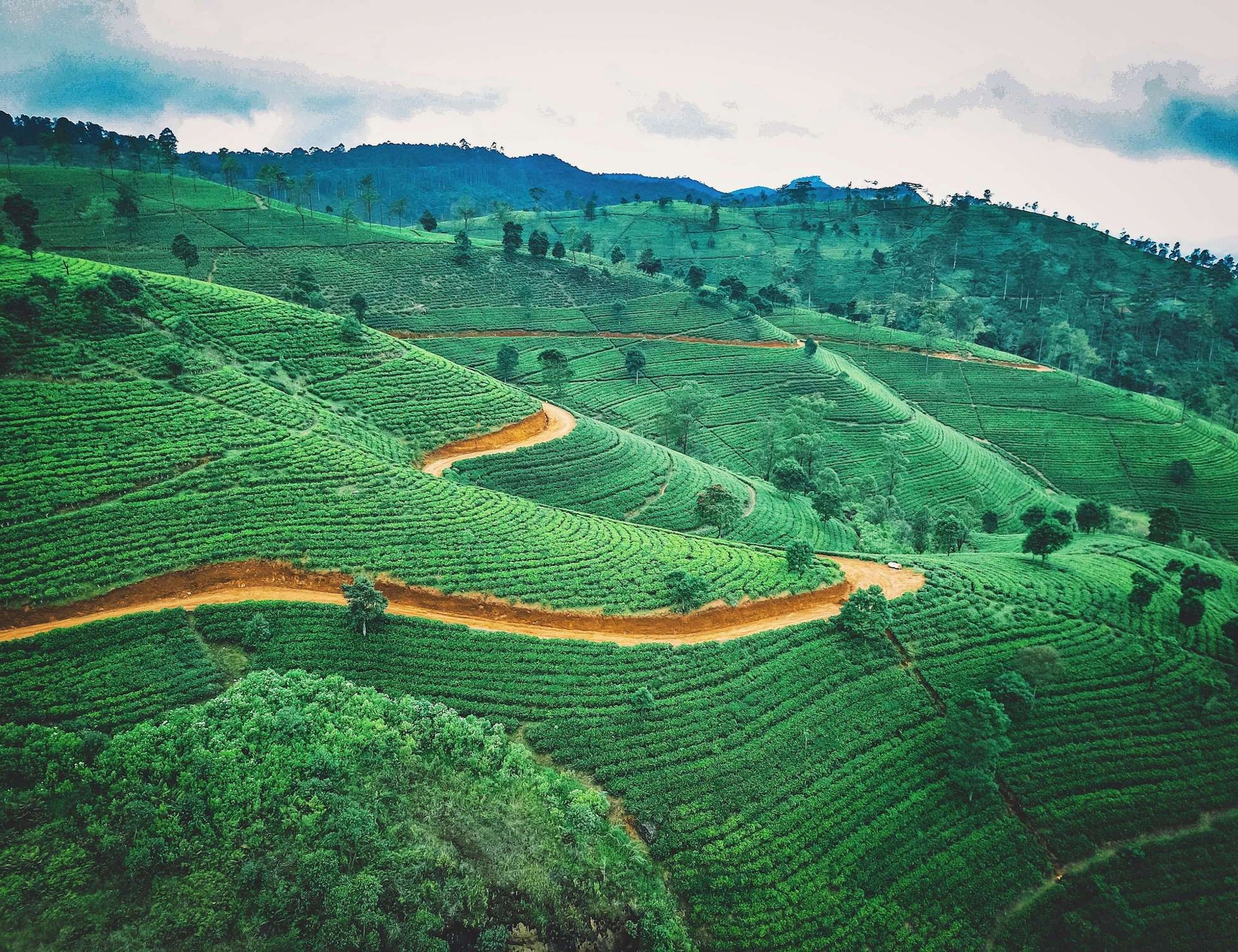 Day 7: Nuwara Eliya
Today is the most spectacular ride past tea plantations to Sri Lanka's old British tea valley, Nuwara Eliya. With gradual climbs and few steep hills to conquer, it is a beautiful journey that takes us to the hill country of Sri Lanka with a climb of about 1,400m. Cycling may be hard sometimes and the only thing that will keep you going is picturesque scenery, reservoirs, waterfalls, and panoramic views of beautiful mountain ranges.
Meals:
B,L,D
Cycling Distance:
65km / 40mi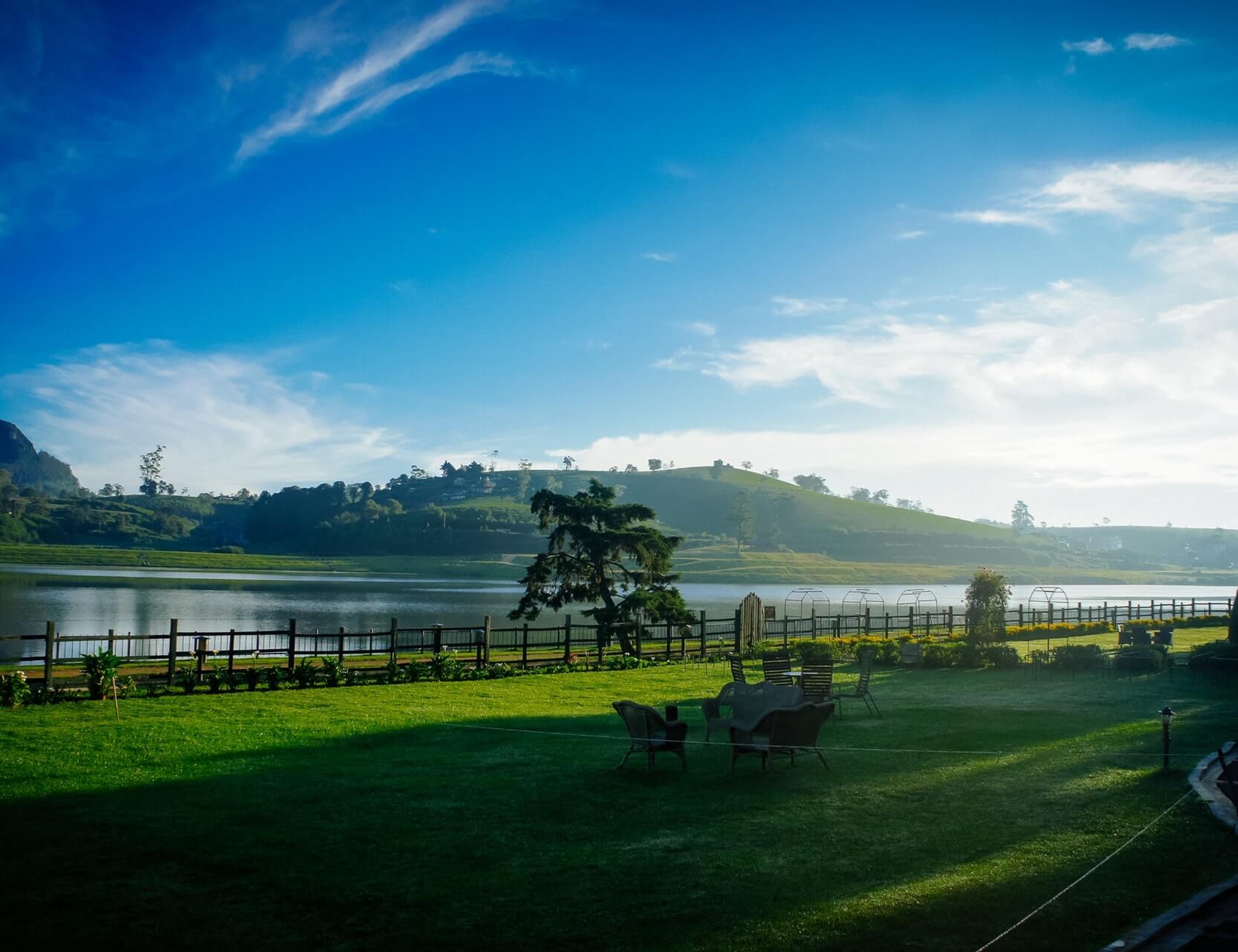 Day 8: Nuwara Eliya
It's a classic loop today around Nuwara past tea plantations and waterfalls. Clumpy green hills covered in a moss-like carpet of bright tea shrubs, keep us company through the ride. Nuwara is known as the hilly respite from the plains of Colombo, so expect clean crisp cool air to refresh you completely.
On our ride, we encounter tea pickers, undulating hills, small villages, and small shops on the corners of the roads. Feel free to strike up a conversation. You will be delighted at the eagerness and warmth of Srilankans, to make guests feel at home.
In the evening, enjoy a stroll in the town.
Meals:
B,L
Cycling Distance:
35km / 21mi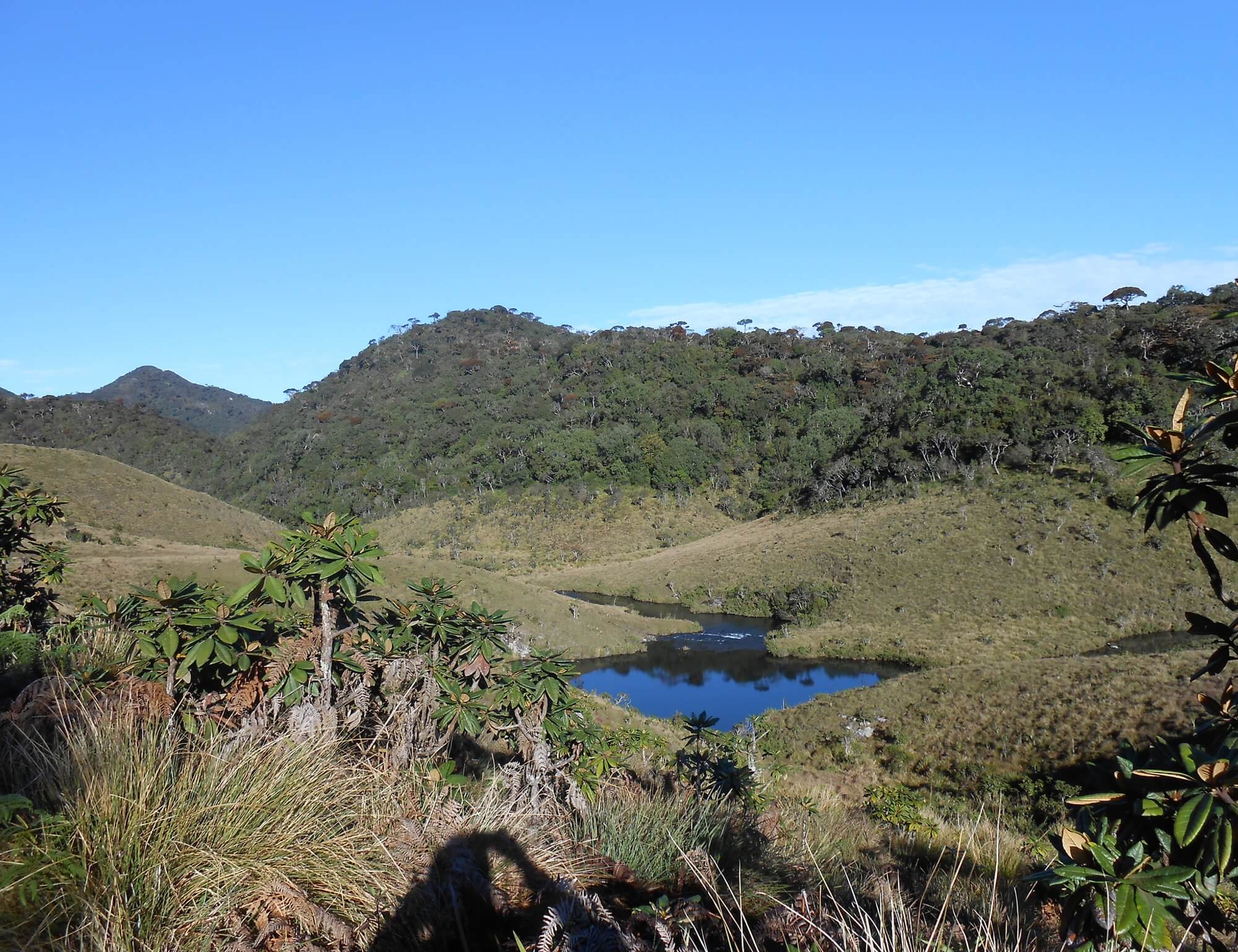 Day 9: Ella
Today we explore Horton Plains. After an early breakfast, we transfer to Horton plains for a walk till Worlds end.
Horton Plains is one of Sri Lanka's better-known National Parks – a vast stretch of grasslands and thick forests known for its avian life and thickly green vegetation. This is the only national park in the country that you can explore on foot, although on designated trails. It's here that the country's three major rivers initiate, making it one of the most fertile lands on this soil. World's End is a dramatic scenic viewing point in the park, which can be reached by a 4km-walking trail.
We have lunch and a further ride towards our destination, Ella. Riding from Nuwara, we pass through grasslands, forests, dairy farms, windmills to reach Ella. Standing at an elevation of 1,041m, Ella is a little off-beat town when compared to Nuwara Eliya with views of green mountains around.
Meals:
B,L,D
Cycling Distance:
55km / 33mi*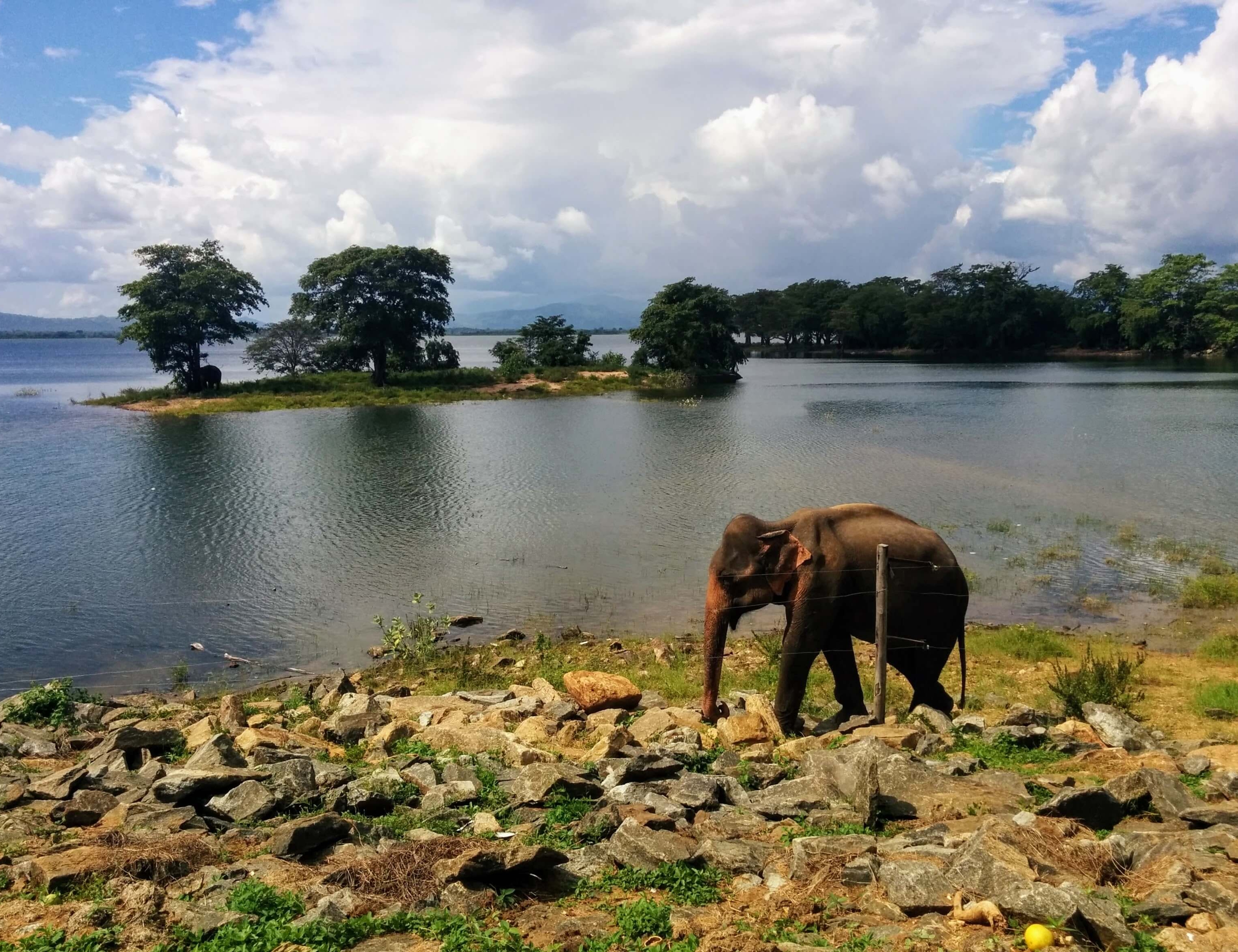 Day 10: Udawalawe National Park
Ella is an excellent place for a walk and a short hike. We recommend taking an early morning hike to nearby areas such as Little Adam's Peak or Rawana Falls.
Have a late morning start and ride to Udawalawe National Park along gravel roads, through forests with grasslands, shrubs, and teak plantations of Sri Lanka. Be careful while riding through an initial descend as we drop from about 900m to 80m within a short distance. After a long patch of flat terrain, finally enter the Udawalawe National Park, home to hundreds of Sri Lankan Elephants and other wild animals.
A true jungle experience with well-planned safaris and knowledgeable staff, the national park helps you assimilate the wildlife at close quarters.
Meals:
B,L,D
Cycling Distance:
60km / 36mi*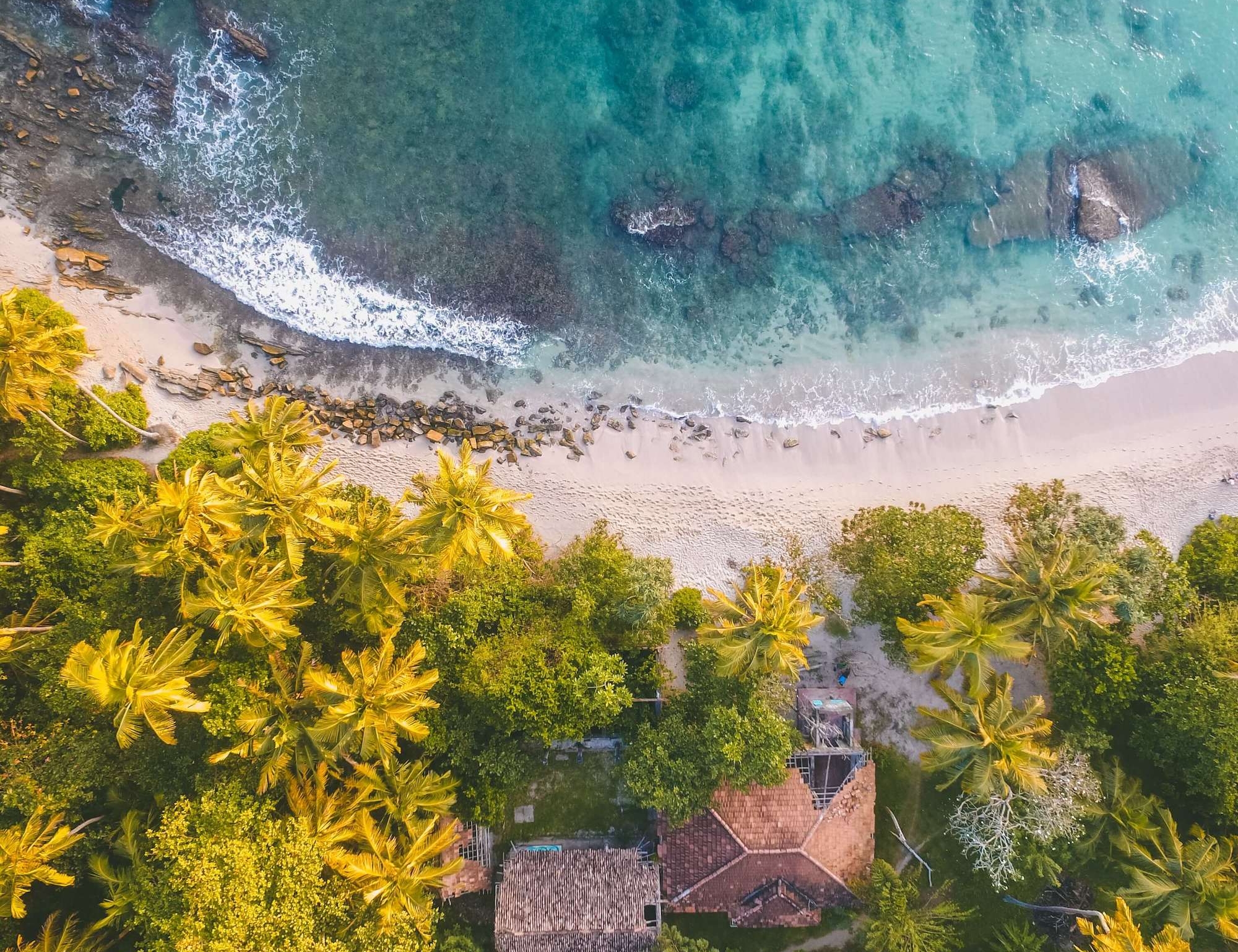 Day 11: Tangalle
Go on an early morning safari in Udawalawe in search of Elephant herds. And, then off to Tangalle, following one of the irrigation canals flowing towards the south. Time for an infusion of something different in the topography – bananas! The crisp air of the countryside and the rural setting is perfect to understand and enjoy the interiors of the country. As we close into Tangalle, that's when the warm clammy seaside air hits you, sometimes heavy with the weight of the smell of fish. If we stick to timing, there will be no better way to spend the evening than to see the sun descending into the Indian Ocean, off the coast of Sri Lanka.
Meals:
B,L,D
Cycling Distance:
60km / 36mi*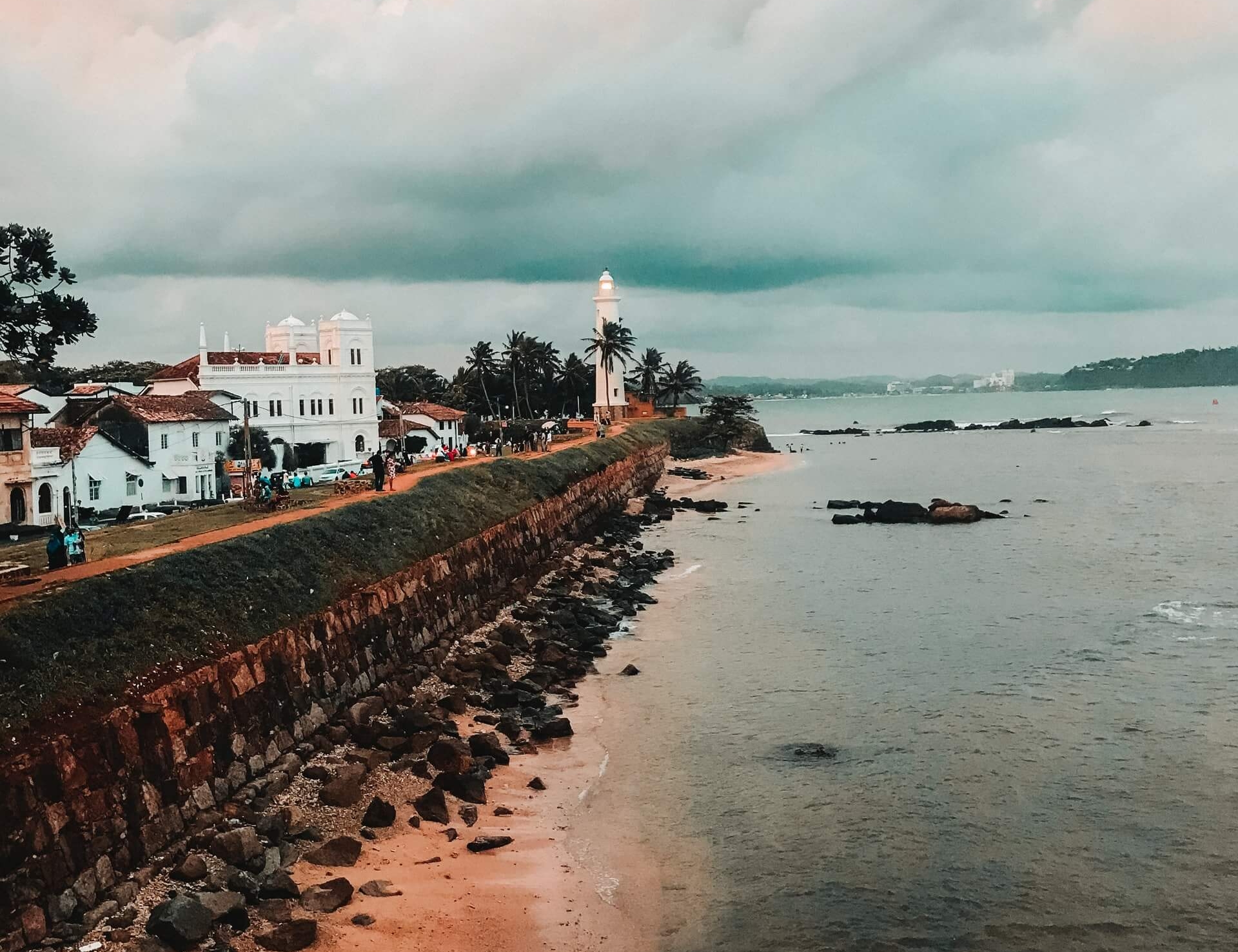 Day 12: Galle
Ride to Galle through coastal and interior trails. Post-lunch, explore Galle Fort on foot. Erstwhile Gimhathiththa, the town is rife with Dutch and Portuguese architectural remnants, museums, cathedrals, and a beautiful coastline to enjoy the sunny beaches.
Meals:
B,L,D
Cycling Distance:
50km / 30mi*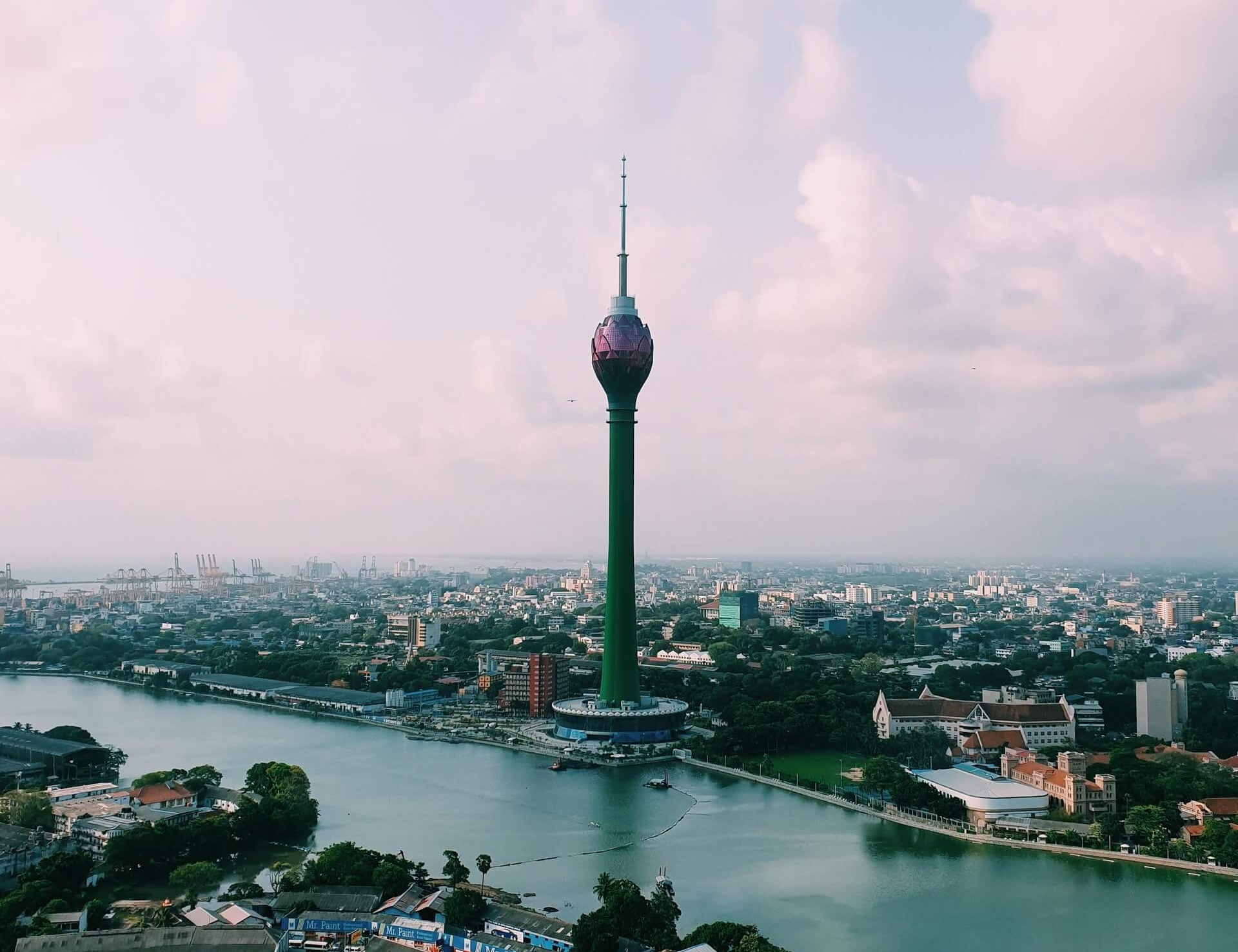 Day 13: Colombo
Extend at Galle and spend the days at leisure or transport to the Colombo International Airport for your onward journey.
Meals:
B
Map
Dates and Prices
Note:
Our base pricing is in USD. However, we can also quote in AUD, GBP, CAD, and EUR, and you can pay in the same. Please write us.
Single Supplement
From US $550
E-Bike Upgrade
From US $300
---
Couldn't find a trip with convenient dates?
Open your date as a join-in tour or customize further as private one.
We offer private departures on almost all our itineraries, and for groups of four or more, they cost the same as our standard trips!
---
Essential Info
Inclusions
LODGING
All hotels as mentioned in the tour details or similar (subject to availability).
trip leader
Expert Trip Leader(s) who look after your every need and add meaning to your vacation.
bike
Immaculately maintained bike with helmet, suited to a terrain.
shuttle
A Van support that follows the group of riders and carries all belongings.
meals
Meals as per itinerary. Guests are given the opportunity to dine on their own so that they discover a location independently.
refreshments
Refreshments and mineral water while cycling.
entrance
Entrance fees to most of the monuments and temples.
E-bikes
E-bikes are available on this trip at a surcharge. Please send a note to your tour consultant to book one.
Weather
With a tropical climate, Sri Lanka has two cycles of monsoon which bring rain to the west and south-west coastal lines from May to September, and between October and February, it rains in northern regions and east coastline. Although the rains are generally short, with occasional heavy downpours.
Leaving out the monsoon season, the remaining months receive plenty of sunshine and are mostly dry. Temperatures remain fairly consistent year-round, with coastal regions averaging from 25 to 32°C and the mountain regions from 15 to 20°C. Sri Lanka is humid as well with relative humidity ranging between 60% & 90%.
Predominantly, Sri Lanka is almost a year-round cycling destination and our bike tours run around the year.
Visa
Most travelers require a visa to visit Sri Lanka. The process for acquiring one is relatively straightforward. For trips to Sri Lanka of up to 30 days, visas, also known as ETAs (Electronic Travel Authorization), can be obtained from the government's Department of Immigration and Emigration website. The Electronic Travel Authorization System is available online or at the port of entry. Visitors are strongly urged to use the online system to avoid lengthy delays at the port of entry.
Exclusions
Airport pickup and drop
We recommend to book direclty from airport or hotel.
meals
Some meals may not be included. Please check your itinerary.
Beverages
Beverages such as alcohol, tea, coffee, juice at a hotel or restaurant.
Reviews from our friends
Malcolm Rodley from AU
5.0
Excellent outing
Excellent outing, we were looked after very well, the bikes were good, the guides were very nice people, accommodation was of good quality.
we very much enjoyed our tour
Overall with we very much enjoyed our tour and bike ride through Sri Lanka. Sri Lanka is an awesome place to visit. We were very happy with the quality and maintance of the bikes. The tour guide was confident and flexible to our needs. The hotels were generaly of a high standard and some exceeding our expectations. Our driver was always very careful and mindful to lock the vechicle so we could safely leave our belongings in the bus.The food was generally delicious and plentiful but perhapes not as much protein (meat) as we are use to while riding. Snacks were always available and bus never far away. The extra activities were fantastic and really added to the trip and experience of Sri Lanka . The Safari was the highlight. Would have loved more time in the highlands exploring the tea plantaions and doing an extra hike !
simply fantastic
Cycling in sri lanka was a fantastic combination of challenging physical activity; beautiful weather; stunning scenery; exotic plants and wildlife; and fascinating history and culture.