Classic Sri Lanka Luxury Bike Tour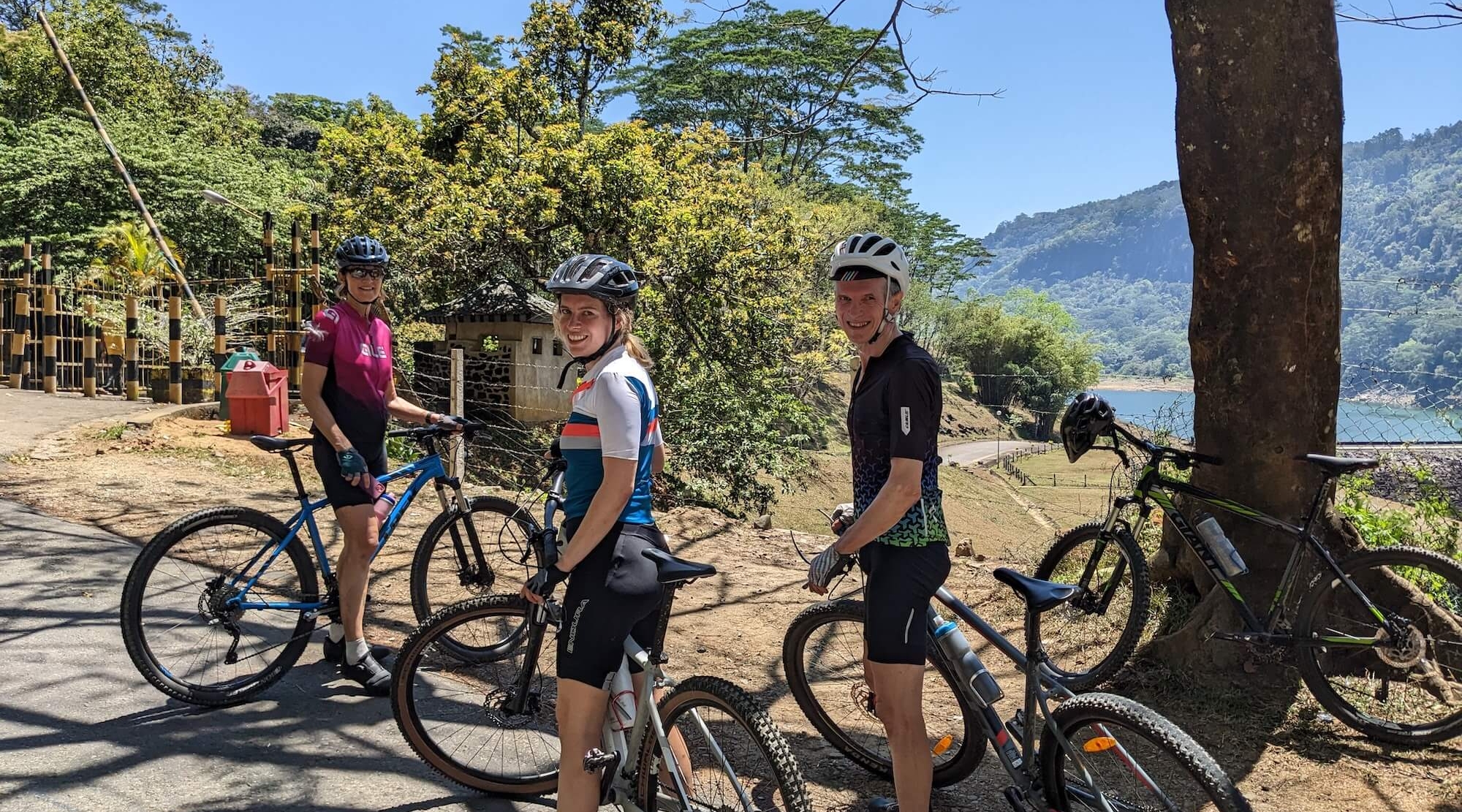 Overview
A land that is bound to mesmerize you, Sri Lanka offers the most vivid and diverse experiences for travelers within the confines of its relatively small size. Packed with jungle safaris, beaches, tea plantations, and exotic countryside. We traverse through the entire stretch of Sri Lanka, starting in the central northern province of Sigiriya, going southwards till we hit the southern edge, Galle.
Experience the charming hill station of Nuwara Eliya, where the tea planters community resides, and witness the beauty of Udawalawe's elephants in their natural habitat. Highlights include a stunning 90-min train journey to Ella, a hike to World's End, and a visit to the famed Nine Arch Bridge.
While ancient temples, monasteries, and verdant surroundings provide the perfect setting for a wholesome holiday, it's the luxurious boutique hotels that really complement the trip. We have chosen some of the best properties to balance the rigor of cycling, so you can pamper your senses in soothing spas, serene swimming pools, and excellent hospitality.
Avg. dist. cycled
50km or 30mi
Highlights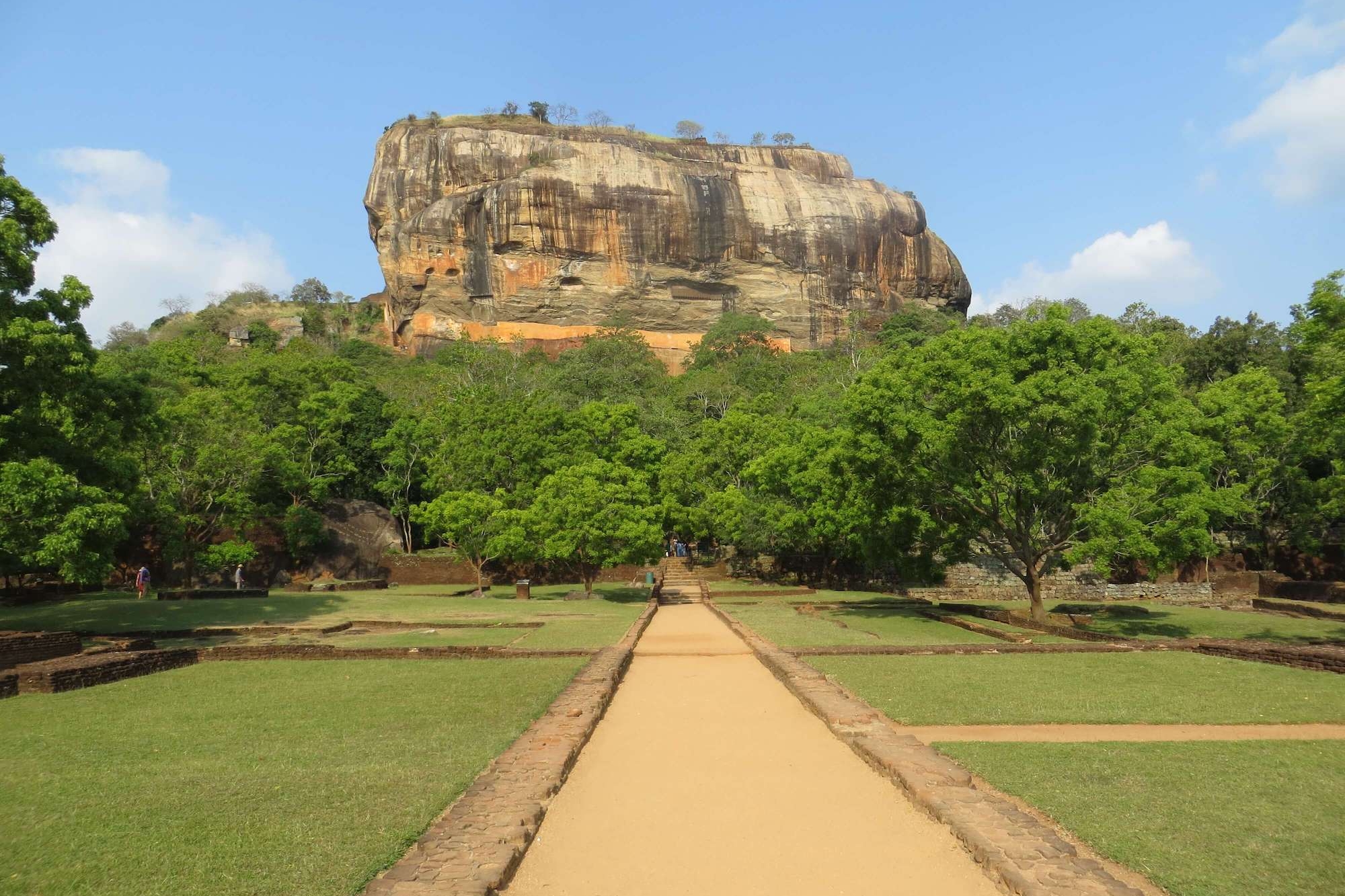 Monuments and temples
Get acquainted with the remnants of a historically rich period of the country with its array of monuments and temples.
Brief Itinerary
Day
Place
Hotel
Meals
Distance
Activity
DAY 1
Negombo
Jetwing Blue
D
DAY 2
Sigiriya
Vil Uyana
B,L,D
40km / 24mi

cycling

DAY 3
Sigiriya
Vil Uyana
B,L,D
45km / 27mi

cycling

DAY 4
Polonnaruwa
Ekho Lake House
B,L,D
80km / 48mi

cycling

DAY 5
Kandy
Elletron Bungalow
B,L,D
70km / 42mi

cycling

DAY 6
Kandy
Elletron Bungalow
B
DAY 7
Nuwara Eliya
Oliphant Boutique Villa
B,L,D
70km / 42mi

cycling

DAY 8
Ella
98 Acres Resort and Spa
B,L,D
30km / 18mi

cycling

,

hiking

DAY 9
Koslanda
Living Heritage
B,L,D
45km / 27mi

cycling

DAY 10
Udawalawe National Park
Grand Udawalawe Safari Resort
B,L,D
80km / 48mi

cycling

DAY 11
Tangalle
Anantara Peace Haven
B,L
60km / 36mi

cycling

DAY 12
Colombo via Galle
B
40km / 24mi

cycling
Detailed Itinerary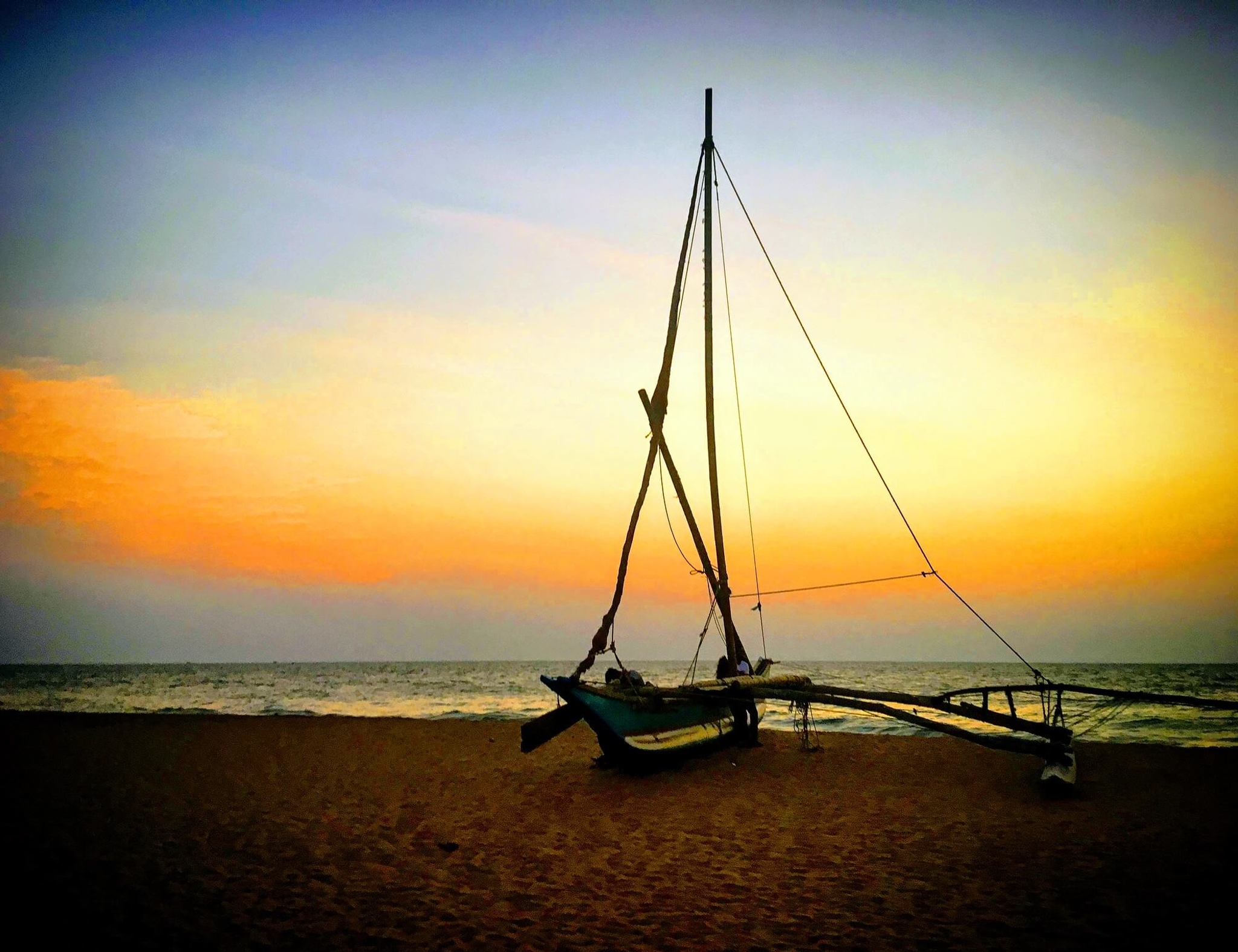 Day 1: Negombo
On the day of the tour, our guide will meet you at your hotel in the evening at 17:00hrs. We'll use this time to do a bike fit to ensure that your cycling experience is as comfortable as possible. After that, we'll have a relaxing dinner together and go over the briefing for the tour.
Negombo is a vibrant coastal town with a mix of Dutch and Portuguese architecture and a bustling fish market. If you have time, we recommend exploring the town's canals, beaches, and historic sites. You could also take a boat ride to the nearby Muthurajawela Marsh, which is home to a variety of bird species and other wildlife.
Meals:
D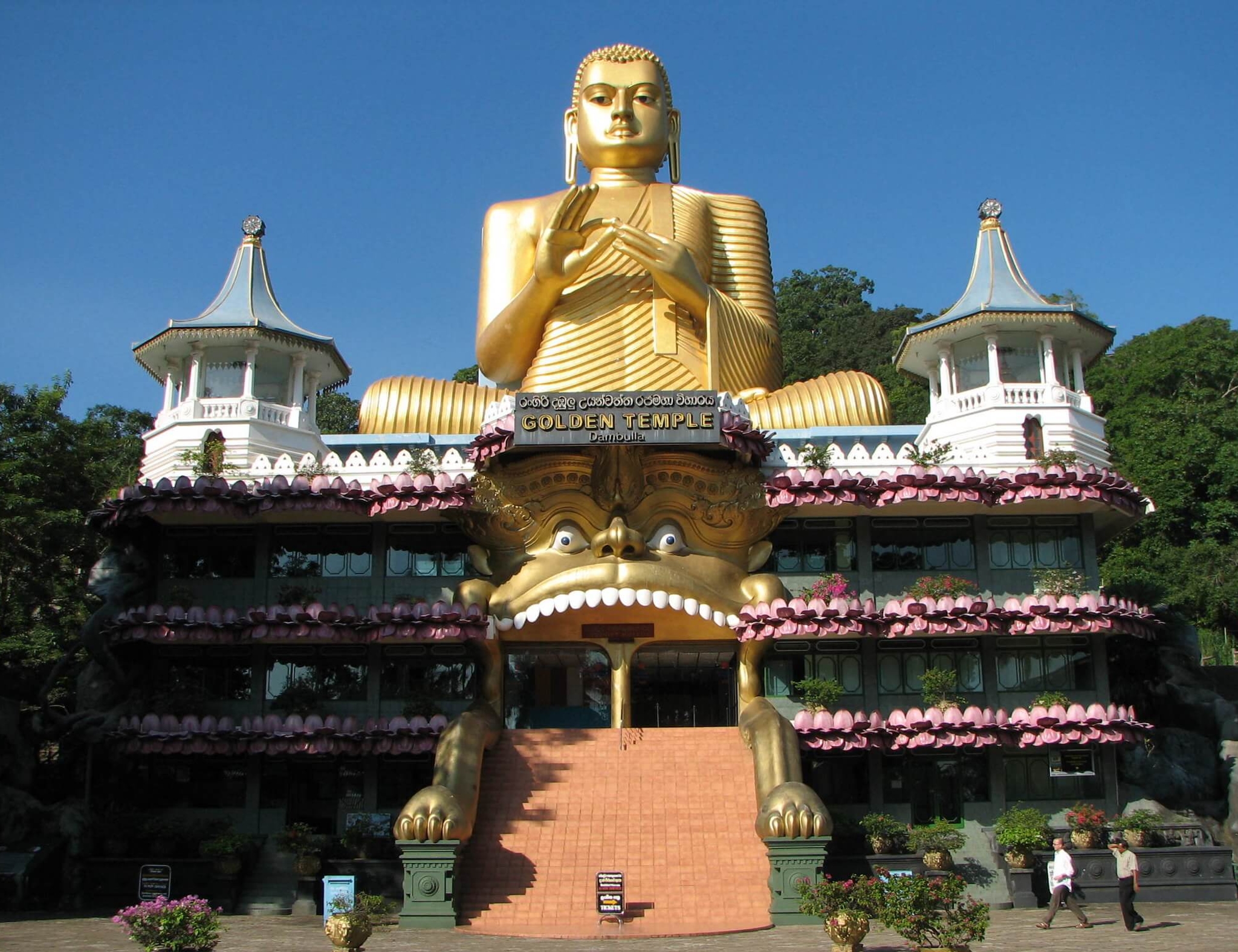 Day 2: Sigiriya
Today we recommend hitting the road early to avoid the heat. After a short transfer, get ready for the day's cycling. An easy-paced ride that takes us along the stunning coastal route with stops at fish markets. Later we turn inland and take a shuttle transfer of about 3hrs to Sigiriya.
Sigiriya is a small town named after the large Lion Rock. It was here that King Kasyapa decided to forge his roots, build a palace on a high rock and embellish its sides with frescos. The rock was converted into a Buddhist monastery after the King's death, right until the 14th century.
Settle in at the Vil Uyana Hotel. The hotel is ensconced between paddy fields, with earthy cottages.
Meals:
B,L,D
Cycling Distance:
40km / 24mi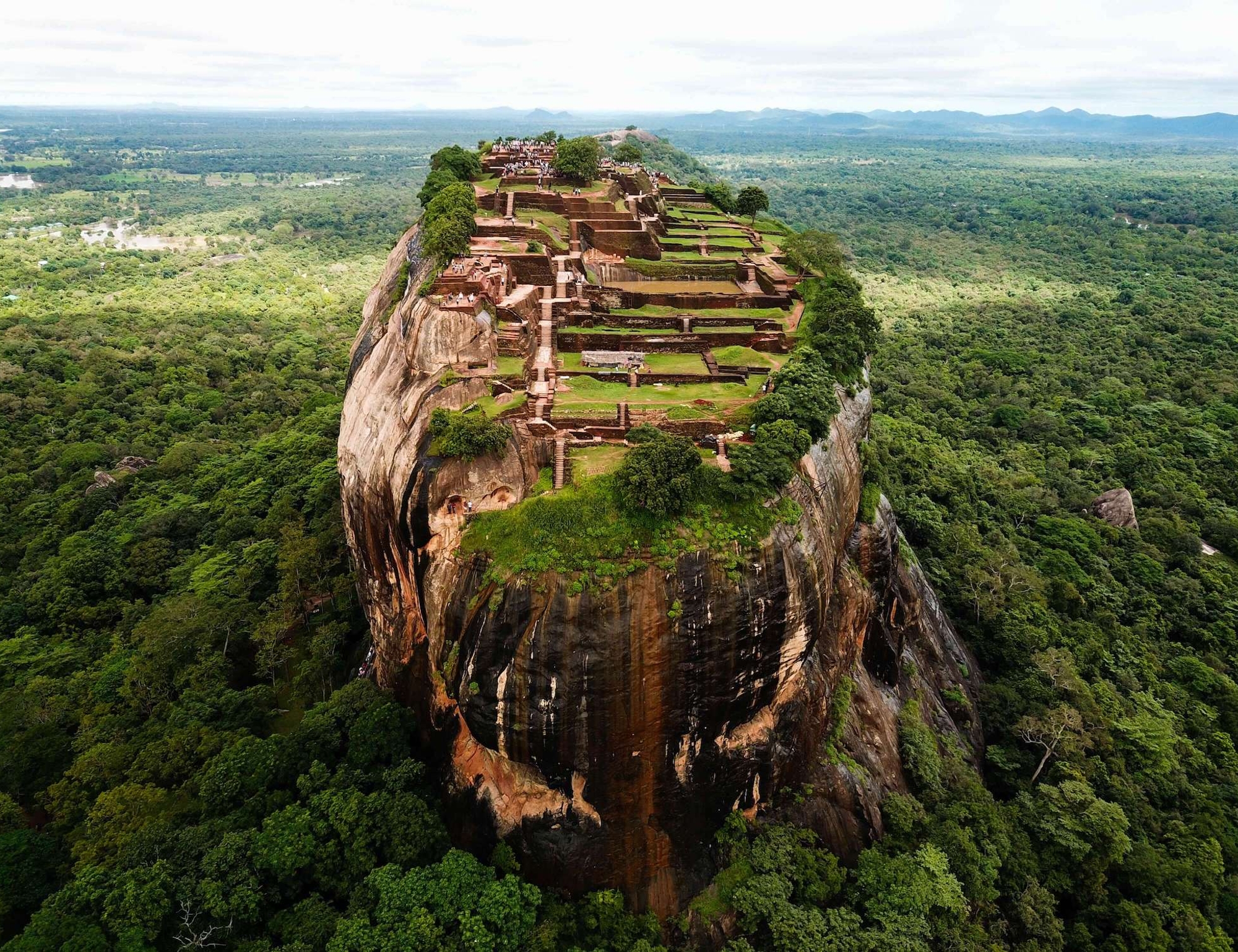 Day 3: Sigiriya
Start the day with an early morning breakfast and get ready to take a classic loop around Sigiriya visiting Dambulla cave along the way. We start the exploration in the backdrop of the large Lion Rock after which the town was named. We ride along gravel roads following an old irrigation canal to Dambulla, the 2nd century BC Buddhist cave temple. One has to walk up some distance to see the five caves, which still house many ancient Buddha statues.
Post-lunch, head to the 5th-century rock fortress of Sigiriya. The last part of the climb, starting from the 'lion paw' is quite steep. The ruins of the palace on the summit are surpassed only by the magnificent aerial view of the surrounding jungle.
Meals:
B,L,D
Cycling Distance:
45km / 27mi
Day 4: Polonnaruwa
Today we go on a journey to uncover the rich history of Sri Lanka as we ride to Polonnaruwa, an ancient kingdom that dates back to the 12th century. Our journey starts with a picturesque ride through a lush forest, surrounded by vibrant greenery. The terrain is mostly flat, with a few gentle rolling patches that add to the adventure.
Upon arriving at Polonnaruwa, we'll be transported back in time as we explore the remains of this once-thriving city. Designated as a UNESCO World Heritage Site, Polonnaruwa boasts an impressive collection of ancient structures, including the Royal Palace, the Quadrangle, the Gal Vihara, and the Lotus Pond. The city's architectural wonders are renowned for their intricate carvings, beautiful frescoes, and advanced irrigation systems, showcasing the ingenuity of its people.
Later in the evening, we return to the hotel, rejuvenated by the fascinating discoveries of the day. Polonnaruwa is not just a city of historical significance but is also a haven of natural beauty, surrounded by lush forests, lakes, and rivers, providing a perfect destination for those who love adventure and nature. A visit to Polonnaruwa is an unforgettable experience that should not be missed.
Meals:
B,L,D
Cycling Distance:
80km / 48mi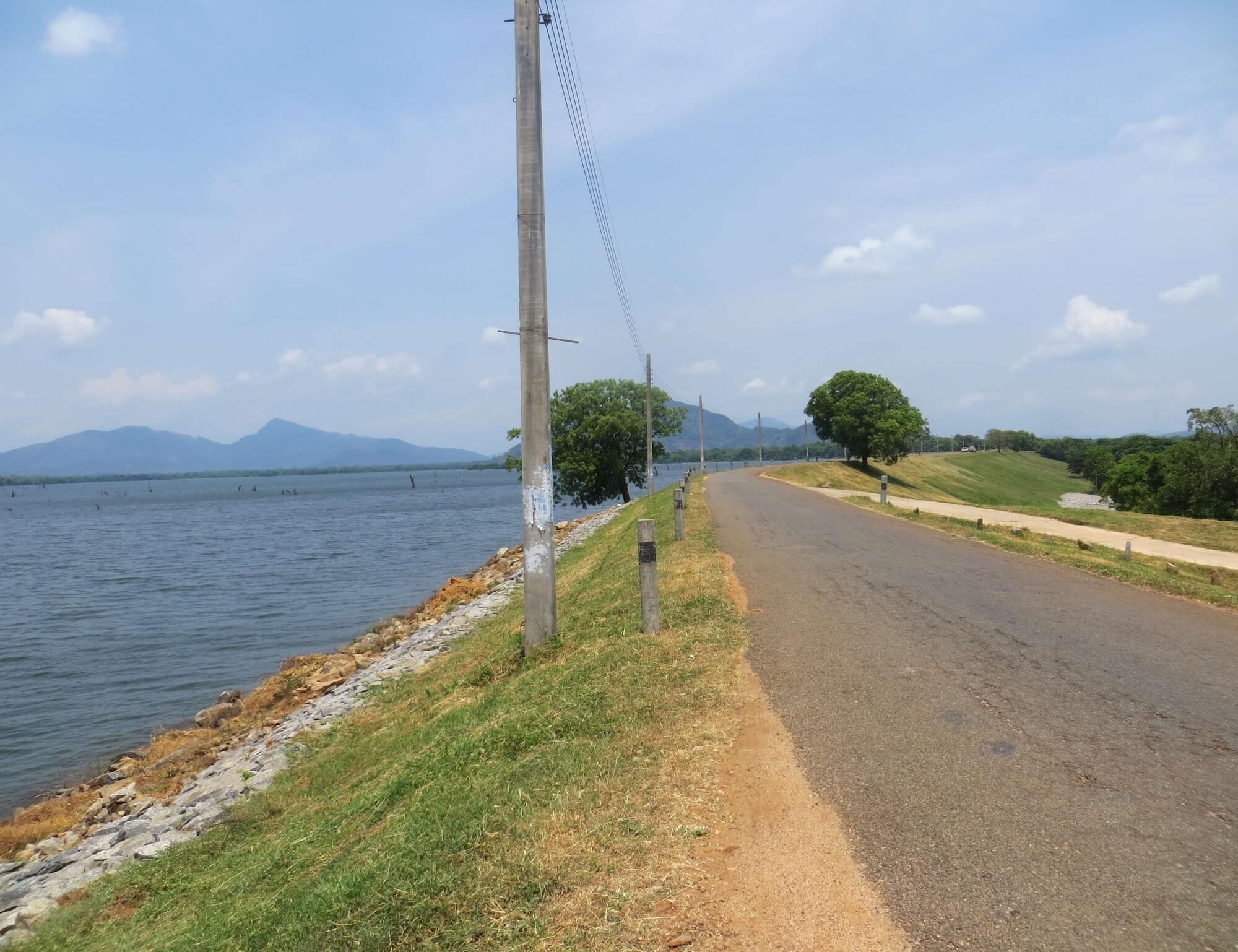 Day 5: Kandy
Start your day in perfect harmony with nature as you wake up to the serene melody of chirping birds. We'll get back on our bikes and set off on an unforgettable ride through a verdant forest, where lush greenery will envelop us in a breathtaking embrace. Along the way, we'll pass by the expansive Minneriya water tank, which will leave us awestruck by its beauty.
Our next destination is the cultural capital of Sri Lanka - Kandy, situated on the picturesque Kandy Plateau, surrounded by rolling hills draped in tea plantations. This city is home to one of the most revered Buddhist sites in the world, the Temple of the Sacred Tooth Relic. As we enter the temple's hallowed halls, we'll be mesmerized by the intricate architecture and awe-inspiring religious artifacts, including the tooth relic itself, believed to be a sacred relic of the Buddha.
Meals:
B,L,D
Cycling Distance:
70km / 42mi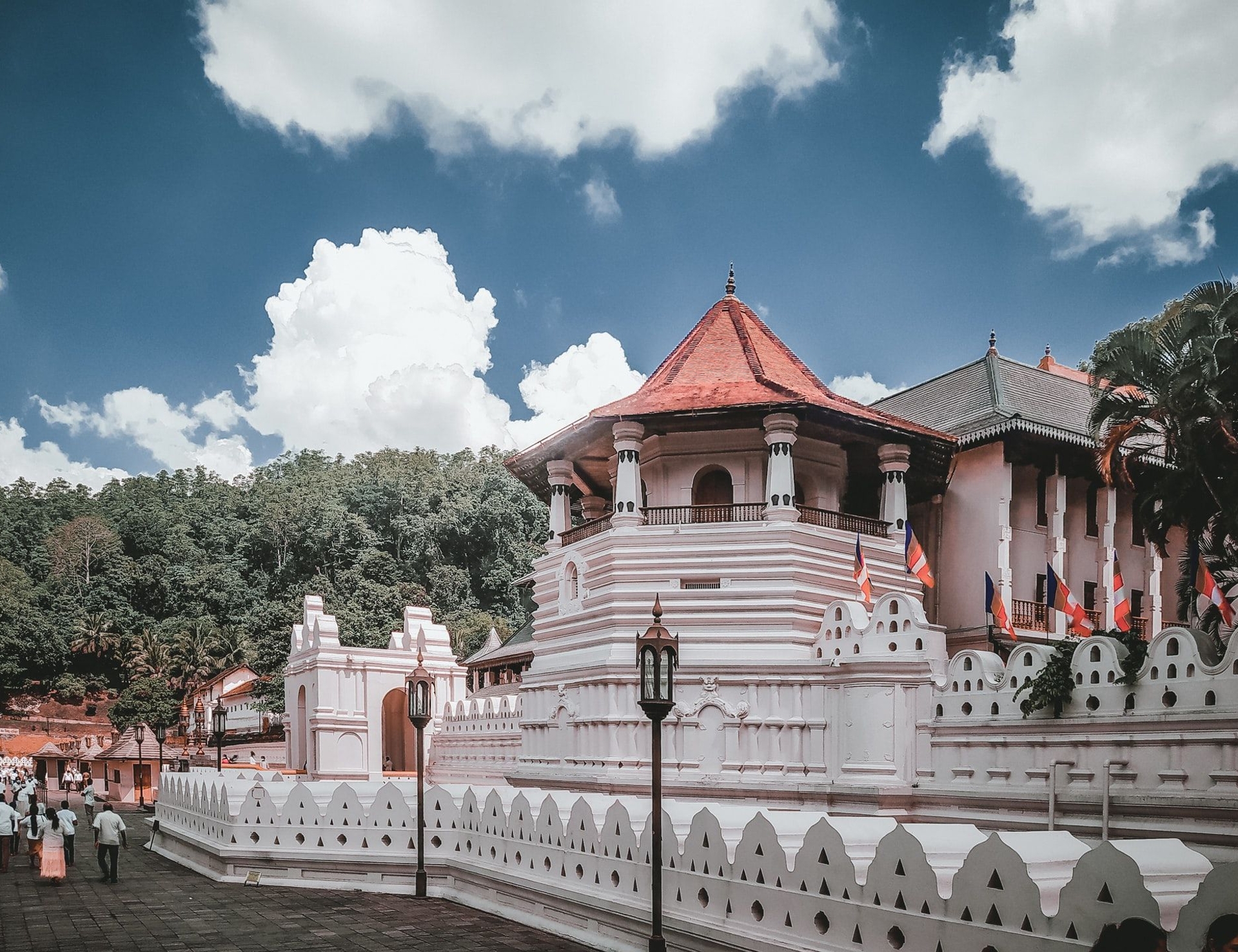 Day 6: Kandy
Today is a rest day and you can plan your own day. Sitting atop a foothill ringfenced by the verdant mountains, the Ellerton Hotel is the ultimate testament to the impeccable Sri Lankan hospitality offered in perfect harmony with nature.
Birds enthusiasts can spot many birds, both endemic and migratory to be seen at Ellerton. The Crimson-fronted Barbet and the Ceylon red-backed woodpecker to name just two. One can observe these on the property or on walks in the surrounding area. Ellerton is actually a birdwatcher's paradise!
Those who want to spend more time exploring Kandy can go for a leisurely walk through the picturesque streets of Kandy, admiring the colonial-era architecture that still remains. End your day with a traditional Kandyan dance performance, which showcases the city's vibrant culture and history. The performers are adorned in colorful costumes, and the music and dance are spellbinding. You can also indulge in a delicious meal of traditional Kandyan cuisine, which is a unique blend of local spices and flavors.
Meals:
B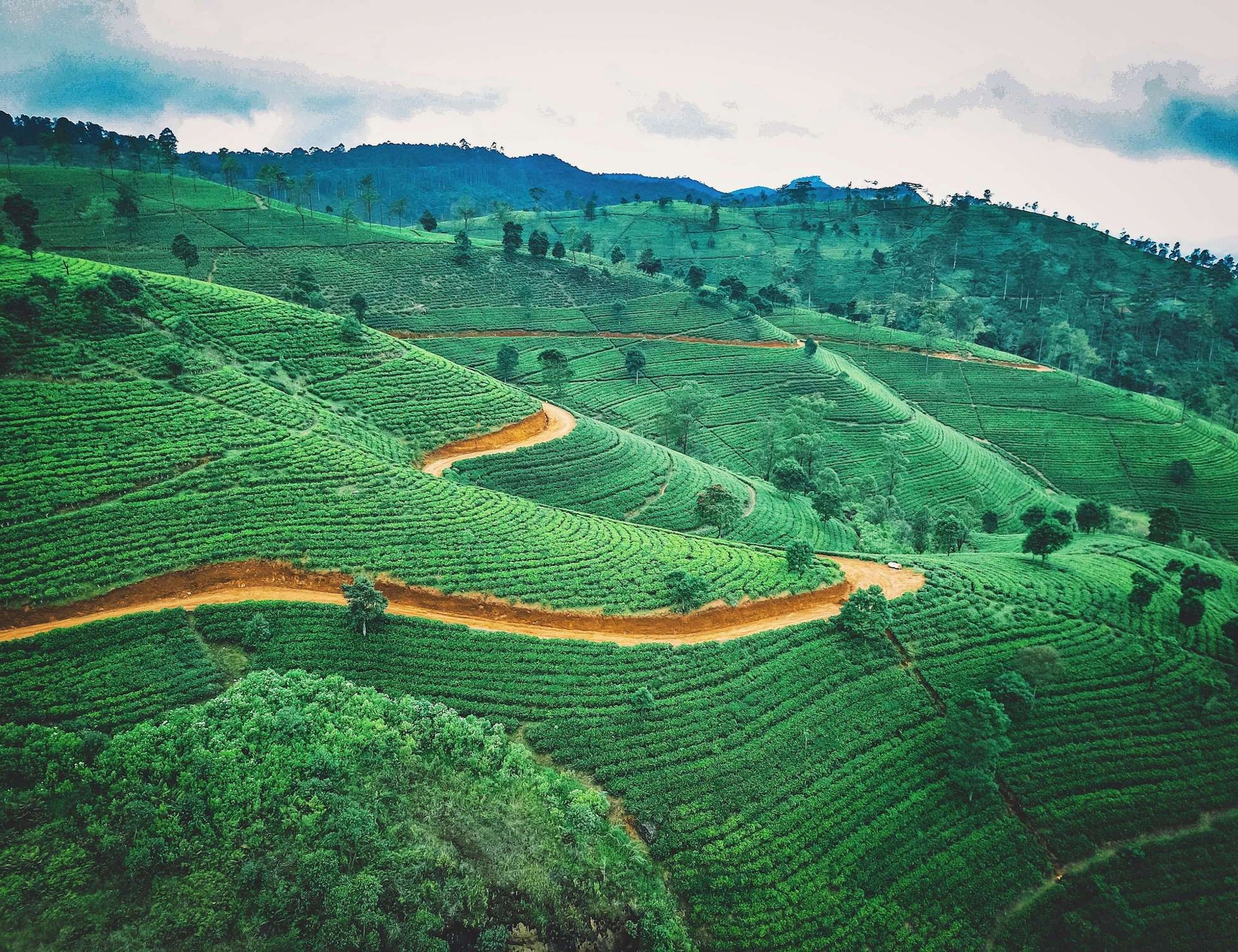 Day 7: Nuwara Eliya
Today's ride promises to be nothing short of breathtaking as we set out on a journey through Sri Lanka's stunning hill country, with its lush tea plantations and sweeping mountain vistas. The route to our destination, the old British tea valley of Nuwara Eliya, is a challenging one, with gradual climbs and a few steep hills to conquer. However, the awe-inspiring scenery, glistening reservoirs, cascading waterfalls, and panoramic views of the majestic mountain ranges make every pedal stroke worth it.
We'll stop for a delectable lunch at a picturesque spot overlooking a stunning waterfall and panoramic landscape. Here, we can take a moment to soak in the beauty of our surroundings and rejuvenate ourselves for the rest of the journey. We continue cycling to Nuwara Eliya, where we'll spend the rest of the day exploring this charming town.
Nuwara Eliya, also known as 'Little England,' is a town that exudes colonial-era charm, with its well-manicured lawns, Victorian-era architecture, and immaculate gardens.
Here we stay at the Oliphant Boutique Villa. The place still retains its old-world charm with wooden lofts, and old brass fans. Perfect ambiance coupled with exquisite comforts to transport you back to the colonial times of Sri Lanka.
Meals:
B,L,D
Cycling Distance:
70km / 42mi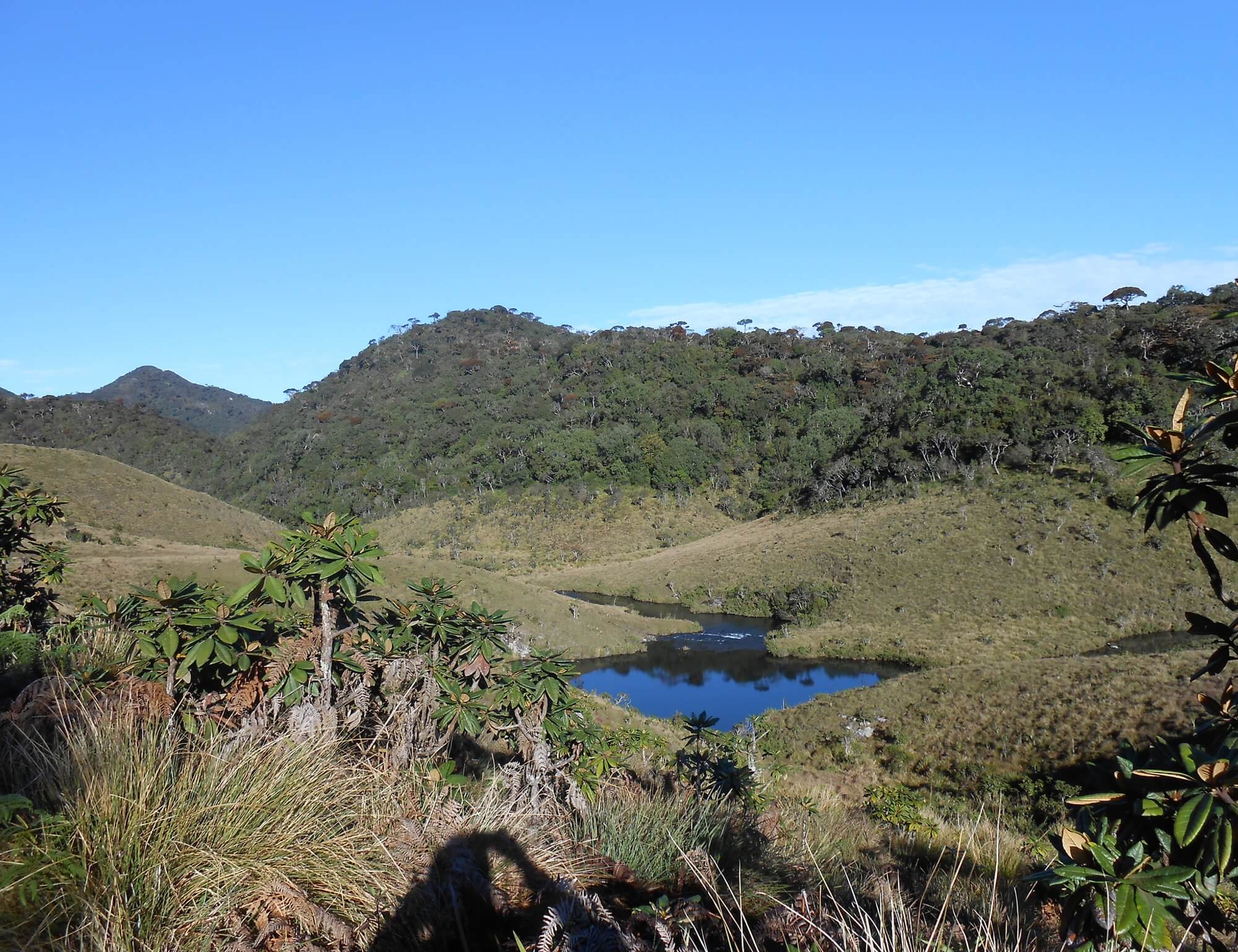 Day 8: Ella
Today's ride promises to be the highlight of the tour, offering a breathtaking undulating ride from Nuwara Eliya through a diverse range of landscapes. We will pass through lush grasslands, dense forests, dairy farms, and windmills, and stop at Pattipola railway station, the highest railway station in Sri Lanka, situated 1,897 meters above sea level.
The final stretch of the ride includes a challenging 4km uphill climb, leading to Horton Plains, one of Sri Lanka's most popular national parks. This vast expanse of grasslands and thick forests is home to a diverse range of flora and fauna, including many endemic bird species. We will explore the park's designated trails on foot, including a hike to World's End, a dramatic scenic viewpoint offering panoramic views of the park. The total hike is approximately 8km, and we will also visit Baker's Falls, a stunning waterfall in the park.
If time permits, we will take a downhill ride to Ohiya railway station for lunch, followed by a scenic 90-minute train journey to Ella. Ella is a charming town situated at an elevation of 1,041m, offering stunning views of the surrounding mountains.
Please note that as our arrival time at Ohiya railway station is uncertain, we cannot make advance reservations for 1st class tickets on the train. We will need to purchase on-the-spot tickets, which are available only for the 2nd and 3rd class.
Meals:
B,L,D
Cycling Distance:
30km / 18mi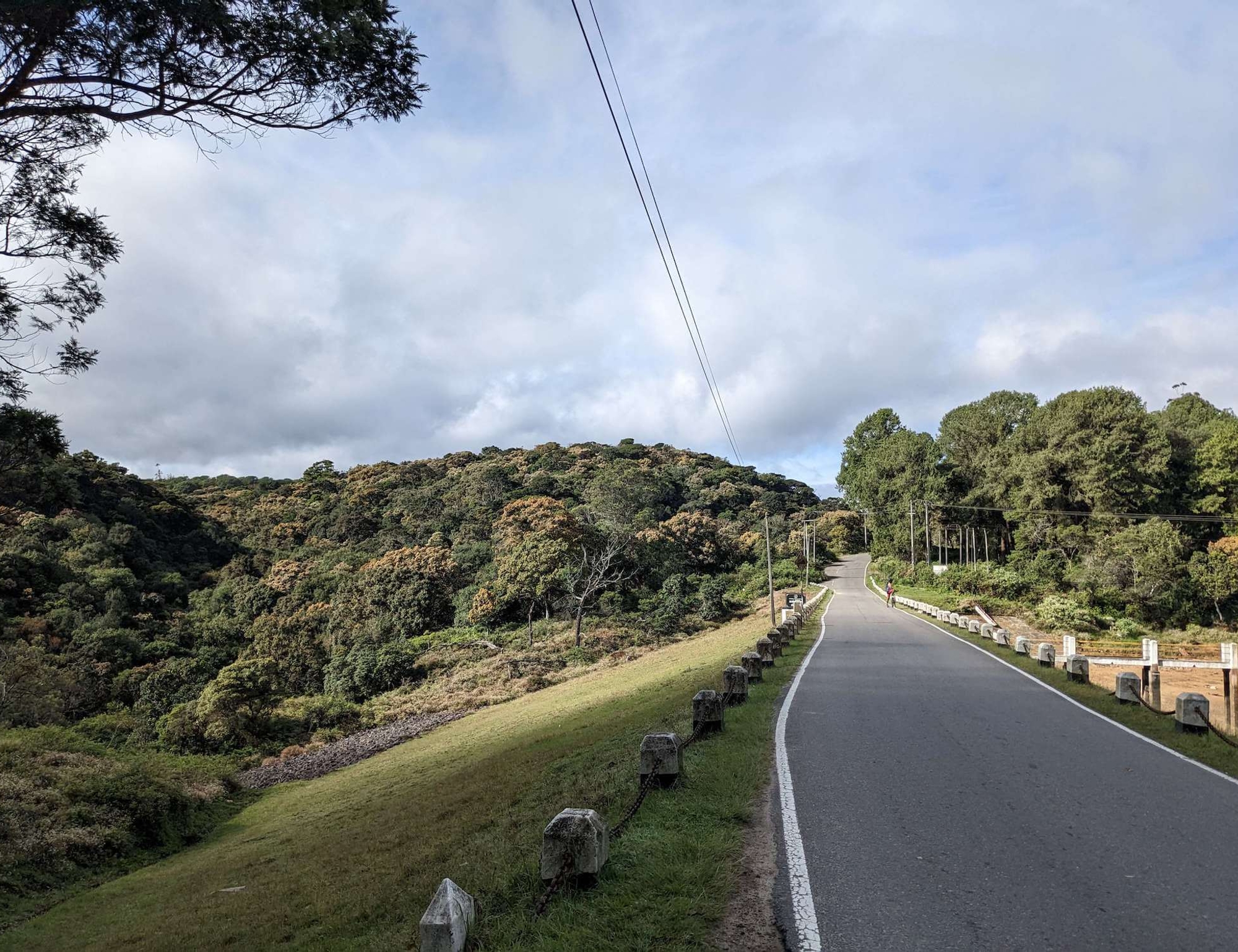 Day 9: Koslanda
Start your morning with an invigorating hike to Little Adam's Peak and Nine Arch Bridge, both easily accessible from Ella. Enjoy panoramic views of lush green hills and valleys, and take in the beauty of the impressive Nine Arch Bridge, a railway viaduct that dates back to the British colonial era.
After the hike, start riding towards Koslanda, passing through forests, grasslands, and teak plantations. The initial descent can be steep, so we'll proceed with caution. After arriving at the base, continue riding uphill to Koslanda, known for its lush green landscapes, rolling hills, tea plantations, and scenic beauty.
Meals:
B,L,D
Cycling Distance:
45km / 27mi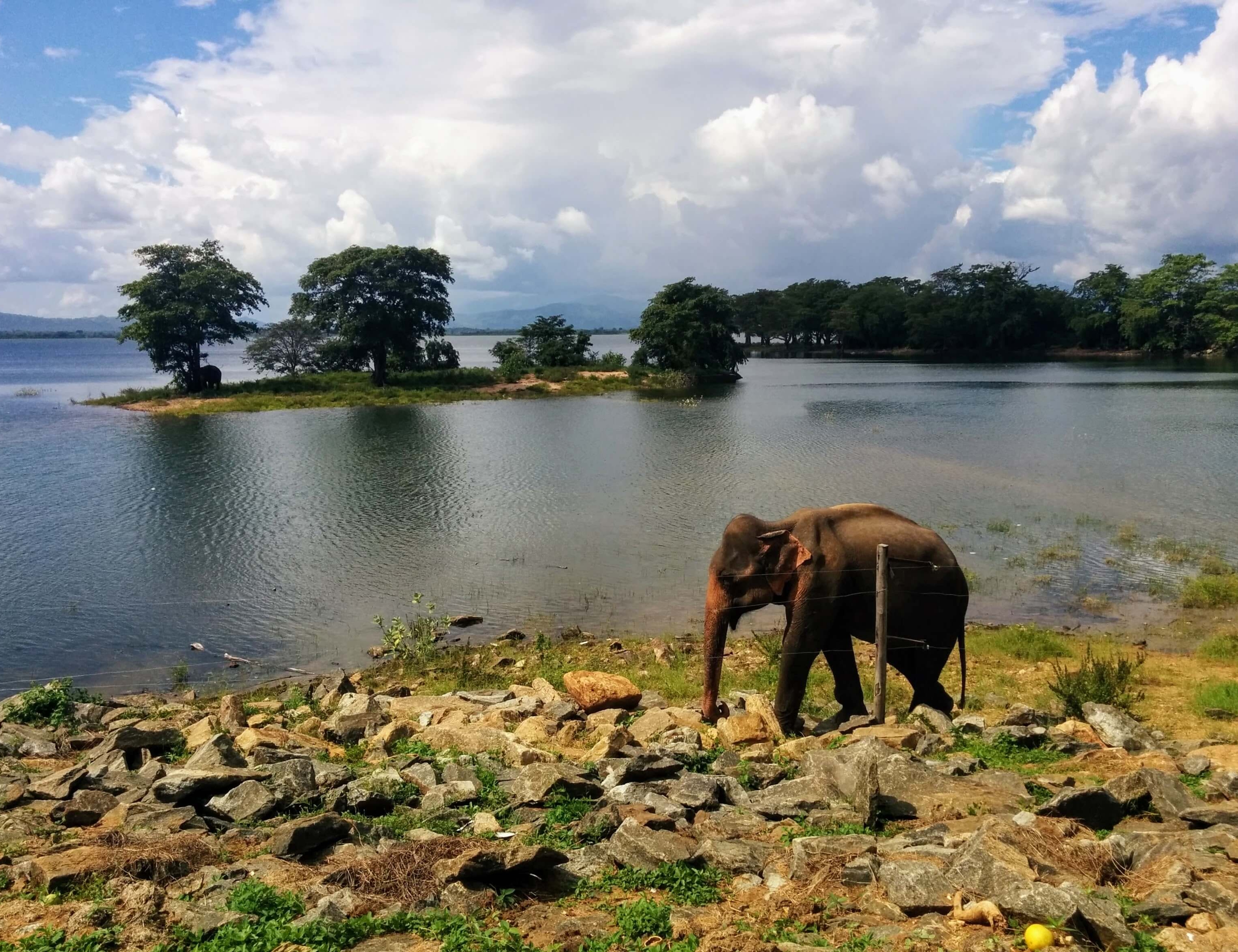 Day 10: Udawalawe National Park
Commence your journey towards Belihuloya, traversing through verdant forests. Upon reaching the summit, exercise extra care while descending as the terrain will become notably steep on your way to Udawalawe. The landscape along the route from Koslanda to Udawalawe offers a captivating mix of forests and rural villages.
Meals:
B,L,D
Cycling Distance:
80km / 48mi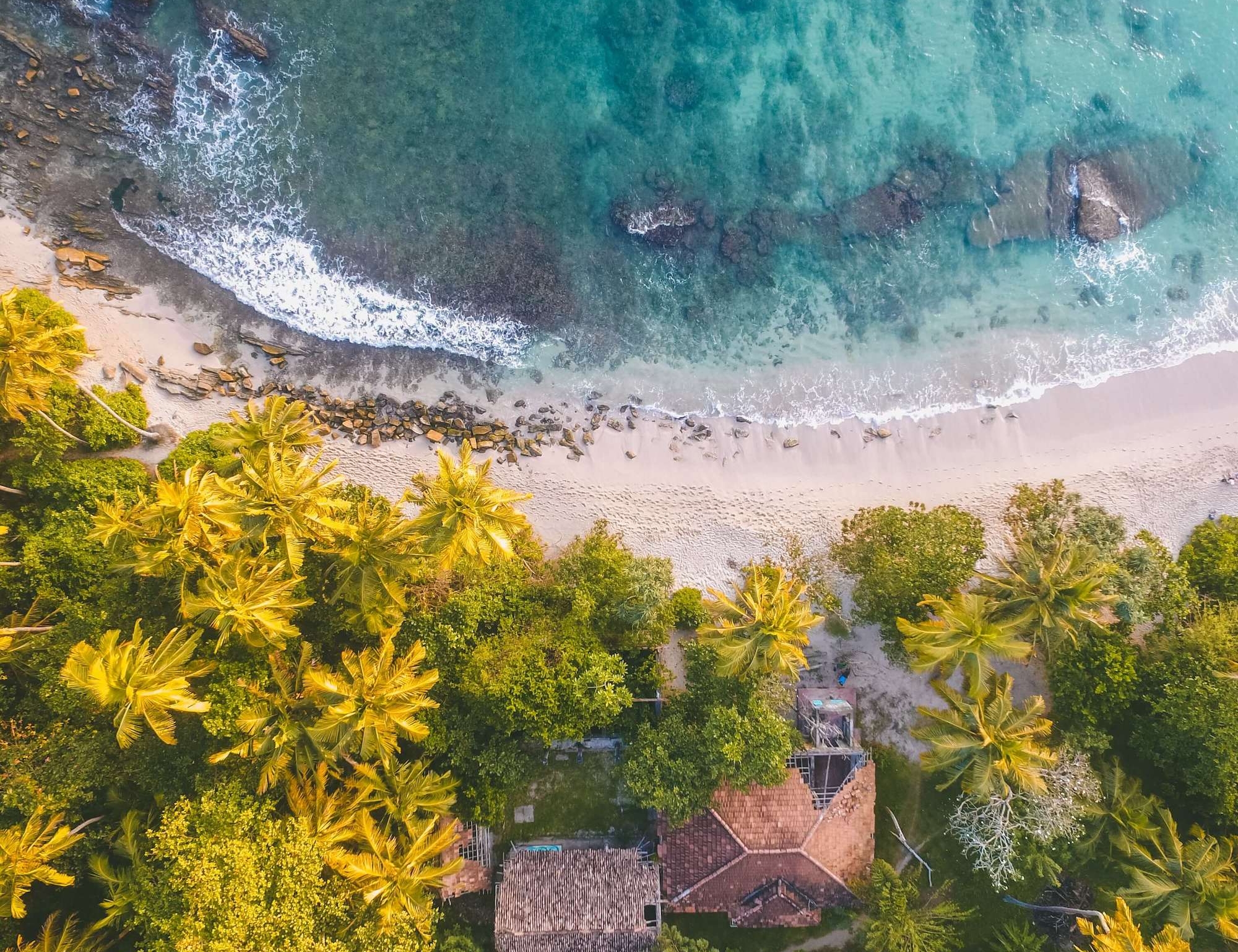 Day 11: Tangalle
Start day with an exciting safari adventure in Udawalawe National Park. The park is home to hundreds of Sri Lankan elephants, as well as other wild animals such as leopards, deer, and buffalo. With well-planned safaris and knowledgeable guides, you'll have a chance to observe these magnificent creatures up close in their natural habitat.
Late morning, we'll set off towards Tangalle, cycling along one of the beautiful irrigation canals that flow towards the southern coast. Along the way, we'll pass through lush banana plantations, providing a refreshing change of scenery from the mountainous terrain of the past few days. Cycling through the countryside will give us an opportunity to soak in the rural lifestyle and connect with the local culture.
As we approach Tangalle, the air becomes warm and humid, with the salty scent of the sea in the distance. After a long day of cycling, there's nothing quite like relaxing on the beach and taking in the beautiful surroundings of Tangalle.
Upon arrival in Tangalle, we will check into the luxurious Anantara Peace Haven Tangalle Resort. The resort is nestled in a coconut plantation and boasts a stunning beachfront location. It is the perfect place to immerse yourself in the beauty and tranquility of Sri Lanka's southern coast.
Meals:
B,L
Cycling Distance:
60km / 36mi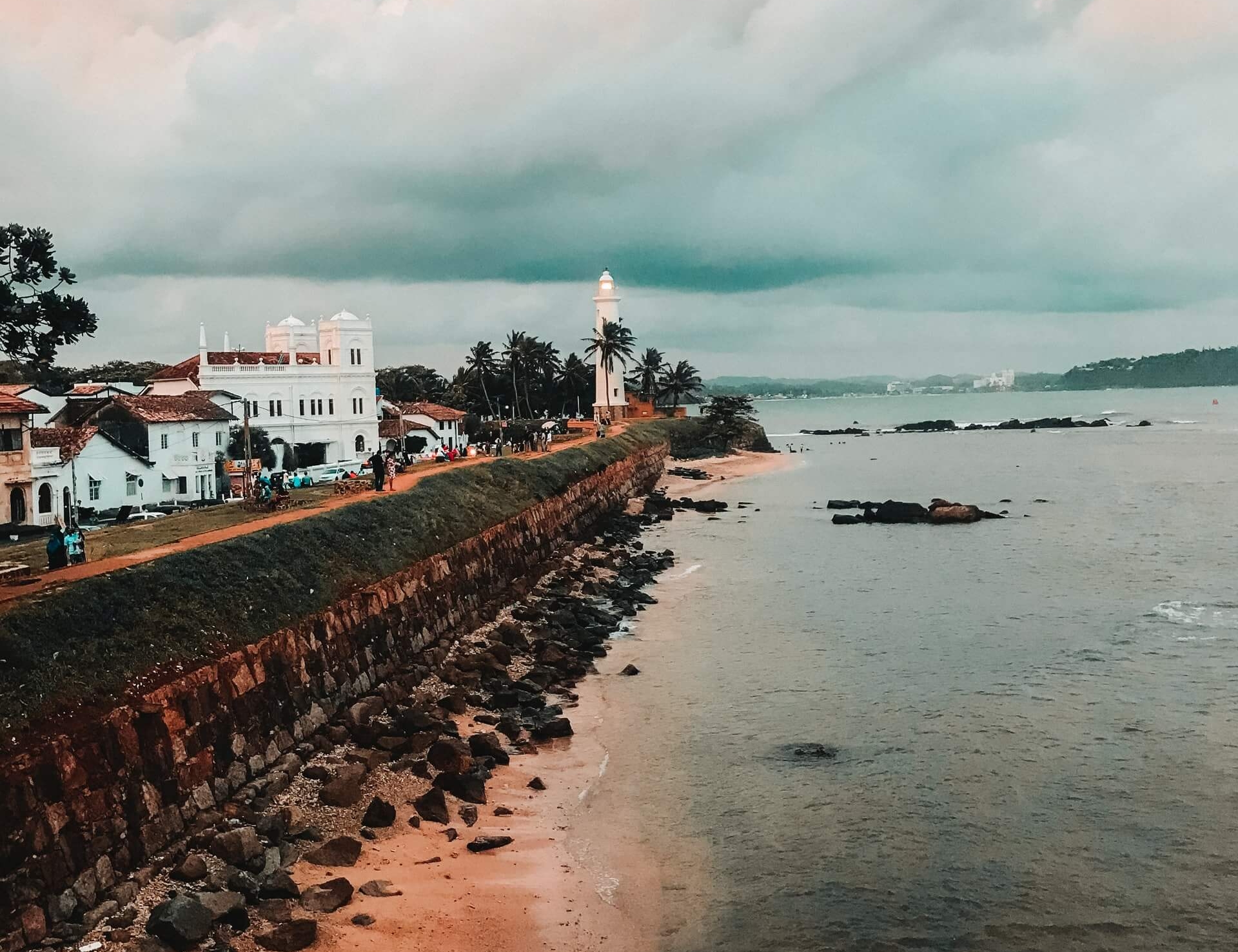 Day 12: Colombo via Galle
Today, we go on a beautiful coastal and interior trail as we ride toward Galle after a short transfer. The stunning views of the ocean and the gentle sea breeze keep us company throughout the ride. As we make our way toward Galle, we will pass through charming coastal villages and verdant countryside landscapes.
Post-lunch, explore the historic Galle Fort on foot. The fort is a UNESCO World Heritage site and is one of the best-preserved colonial-era fortifications in Asia. As we walk through the narrow streets and alleys, we will discover an abundance of Dutch and Portuguese architectural gems, museums, and cathedrals. The picturesque coastline also provides a perfect opportunity to relax on the sunny beaches and soak in the beautiful surroundings.
Extend at Galle/Tangalle and spend the days at leisure or transport to the Colombo International Airport for your onward journey.
Meals:
B
Cycling Distance:
40km / 24mi
Ready to plan your adventure? Download a print-ready detailed itinerary.
Map
Accommodation
Each hotel has been thoughtfully selected to ensure an exceptional and memorable experience for guests.
Jetwing Sea
Step into luxury accommodation and experience the tranquil elegance of Geoffrey Bawa's first resort creation.
Dates and Prices
Members get an estimated 10% off on this trip.
---
$50/yearLearn more
Single Supplement
From US $1,450
E-Bike Upgrade
From US $300
---
Couldn't find a trip with convenient dates?
Open your date as a join-in tour or customize further as a private one.
---
Essential Info
Inclusions
LODGING
All hotels as mentioned in the tour details or similar (subject to availability).
trip leader
Expert Trip Leader(s) who look after your every need and add meaning to your vacation.
bike
Immaculately maintained bike with helmet, suited to a terrain.
shuttle
A Van support follows the group of riders and carries all belongings.
meals
Meals as per itinerary. Guests are given the opportunity to dine on their own so that they discover a location independently.
refreshments
Refreshments and mineral water while cycling.
entrance
Entrance fees to most of the monuments and temples.
E-bikes
E-bikes are available on this trip at a surcharge. Please send a note to your tour consultant to book one.
Exclusions
Airport pickup and drop
We recommend to book direclty from airport or hotel.
meals
Some meals may not be included. Please check your itinerary.
Beverages
Beverages such as alcohol, tea, coffee, juice at a hotel or restaurant.
Weather
With a tropical climate, Sri Lanka has two cycles of monsoon which bring rain to the west and south-west coastal lines from May to September, and between October and February, it rains in northern regions and east coastline. Although the rains are generally short, with occasional heavy downpours.
Leaving out the monsoon season, the remaining months receive plenty of sunshine and are mostly dry. Temperatures remain fairly consistent year-round, with coastal regions averaging from 25 to 32°C and the mountain regions from 15 to 20°C. Sri Lanka is humid as well with relative humidity ranging between 60% & 90%.
Predominantly, Sri Lanka is almost a year-round cycling destination and our bike tours run around the year.
Visa
Most travelers require a visa to visit Sri Lanka. The process for acquiring one is relatively straightforward. For trips to Sri Lanka of up to 30 days, visas, also known as ETAs (Electronic Travel Authorization), can be obtained from the government's Department of Immigration and Emigration website. The Electronic Travel Authorization System is available online or at the port of entry. Visitors are strongly urged to use the online system to avoid lengthy delays at the port of entry.
Reviews from our friends
Sherry Romello from CA
5.0
Thank you! Thank you!
This was our second cycling vacation with the Art of Bicycling Trips. Our first was exploring India and this trip was exploring Sri Lanka. We covered over 350 miles during our 11 day trip and it was spectacular!!! Dibin did a great job putting together the routes, the guide, the hotels and the additional tours. I would highly recommend upgrading the hotel stays to the premium category. Each night we stayed in fantastic accommodations — great accommodations, great locations, excellent food. Contrasting to India where we stayed mostly in Homestays and a few hotels, Sri Lanka was SO much better. While India and Sri Lanka are geographically close, they are World's apart in experience. I don't think I ever need to go back to India, but I could easily return to Sri Lanka. There is no video or photo that captures the chaos of riding a bike through the towns with horns honking, til-Turks and motor bikes zipping past, busses and big trucks alongside people walking and dogs lazily laying by the road. At first appearance, it would seem impossible to bike, but in actuality, you learn to love the horns—it's their way of communicating—and yummy also learned to always be predictable in your actions. These drivers are so accustomed to all things moving at all times and it is quite a talent to watch. Thank you Dibin! Also, if you find yourself in Sri Lanka looking for a great tour guide—find Dan. We were lucky enough to get him for our bike tour, but he has been a sightseeing tour guide (not bikes) for 16 years and he is fantastic. He found amazing restaurants and really knows the best times to tour the highlights. Thank you! Thank you!