Jordan Bike Tours and Cycling Holidays
Boutique and personalized cycling & e-bike tours in Jordan for every journey.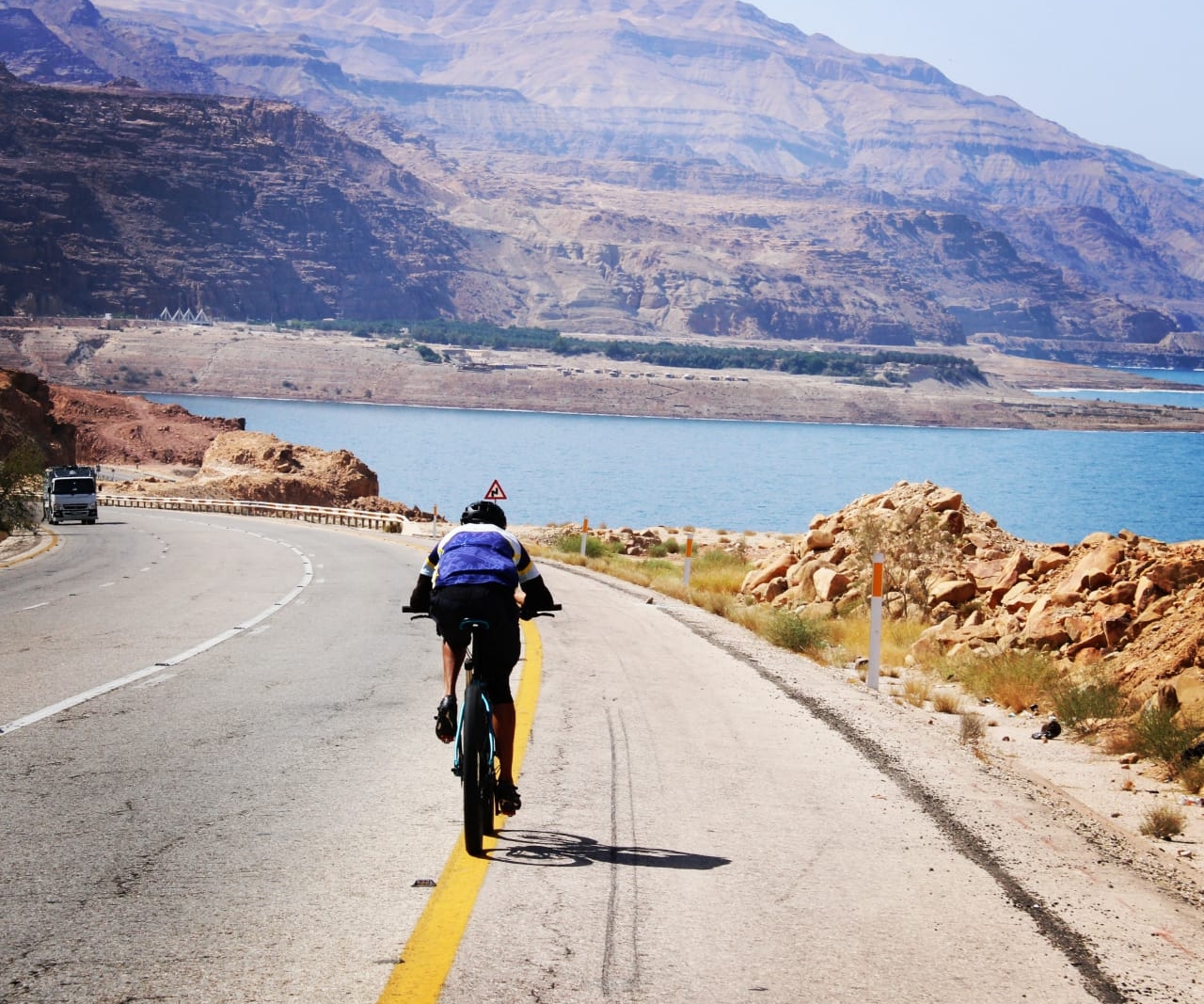 The Best Jordan Bicycle Tours
Immerse yourself in the life of Jordan on our unique bike tours in Jordan. Jordan is one of the oldest continuously inhabited countries in the world. Located at the crossroads of Asia, Africa, and Europe, Jordan has an unusually rich cultural heritage for a country of only 10 million people spread out across some 90,000 square km. Think of a great classical civilization from the pages of history and you will find its imprint upon Jordan to this day. From the Babylonian to the Greek to the Persian to the Roman and down to the British Empire - whenever humans built things great and everlasting, Jordan preserved them in its desert sands like fireflies in a glass jar for eternity. Little wonder then, that cycling tours in Jordan are a journey through the history of human civilization itself.
While an array of mountains and desert landscapes and the stunning rose city, Petra provide the perfect setting for a wholesome cycling holiday in Jordan, it's the curated routes and boutique hotels t...
Explore Our Jordan Cycling Holidays
Reviews from our friends
I enjoyed it immensely
I enjoyed it immensely. The leaders had an informal style which allowed for changes to reflect the wishes of the group, weather, road conditions etc. The leaders were always ready to discuss aspects of local culture, local history etc and that added a lot to the trip. Mechanical problems were dealt with in a caring manner but with a low key approach. I really recommend the firm.
Wonderful
Wonderful! The cycling was hard work at times but very rewarding. The accommodation was comfortable and clean. The food was excellent and plenty of it. The guides were very committed and took great care of us. I will definitely be using this company again to explore another part of Asia.
We had a wonderful time!
We had a wonderful time! We did a best of Jordan bike tour which allowed us to see the country from another perspective. We discovered emblematic spots as well as "hidden" places with no tourists at all! We met great people and learnt a lot about Jordanian culture thanks to our guide's explanations. We highly recommend this bike tour because it is very interesting for foreigners to understand more of Jordan's history.