Albania Bike Tours and Cycling Holidays
Boutique and personalized cycling & e-bike tours in Albania for every journey.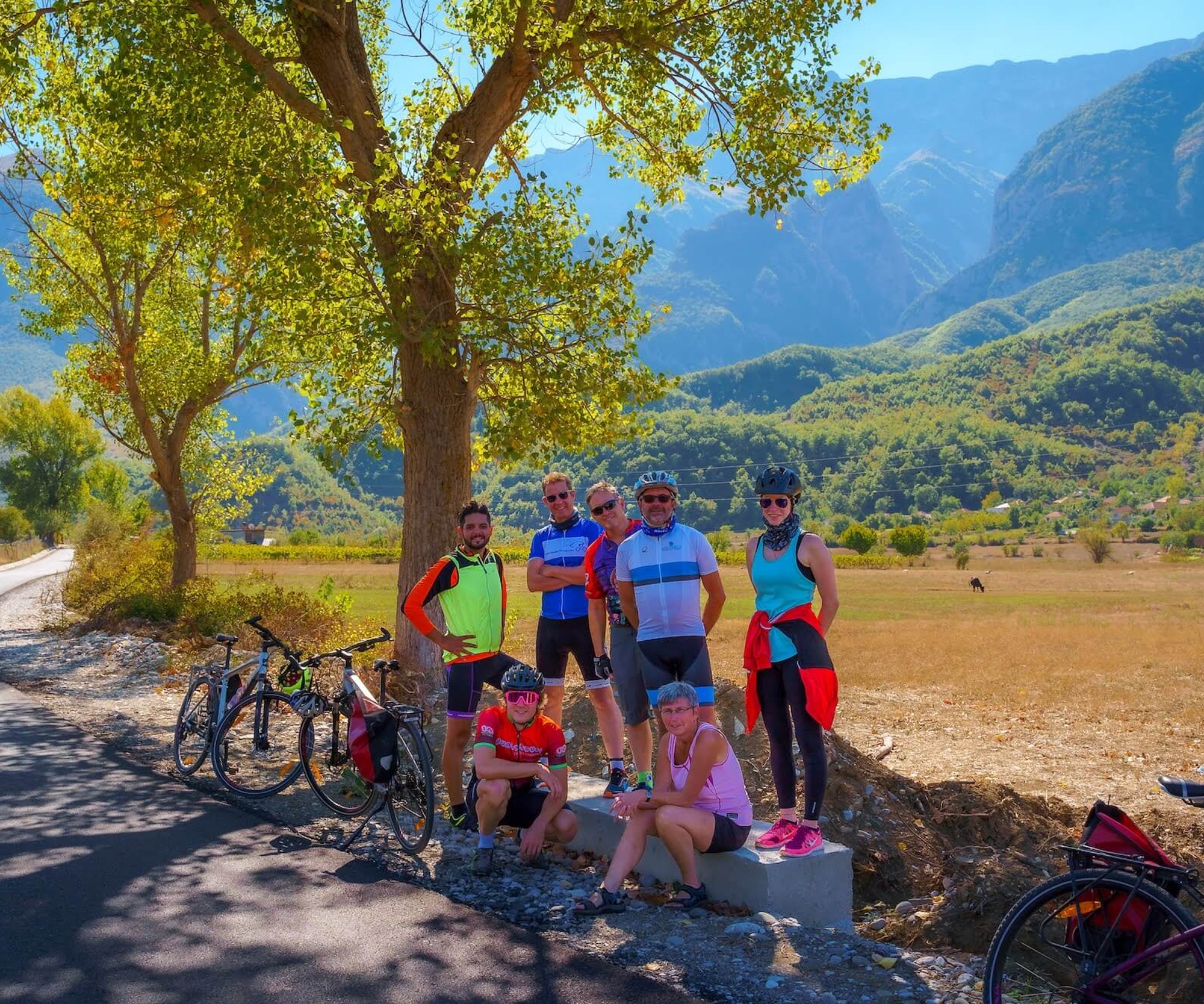 The Best Albania Bicycle Tours
Cycling in Albania offers an exhilarating adventure through a land of stunning landscapes, rich history, and warm hospitality. This Balkan gem has quickly emerged as a popular destination for cycling enthusiasts seeking diverse terrains and a unique cultural experience.
With its diverse topography, Albania caters to cyclists of all levels. From challenging mountainous routes to gentle coastal roads, the country has a lot to offer. The Albanian Alps, with their rugged peaks and deep valleys, provide an awe-inspiring backdrop for thrilling mountain biking expeditions. The southern coastal region boasts a Mediterranean climate and offers scenic routes along the Adriatic Sea, passing through charming towns and ancient ruins.
One of the great advantages of cycling holidays in Albania is the relatively low traffic volume, especially outside major cities. This allows cyclists to enjoy peaceful rides and take in the breathtaking beauty of the countryside. The country's extensive network of s...
Explore Our Albania Cycling Holidays
Reviews from our friends
I enjoyed it immensely
I enjoyed it immensely. The leaders had an informal style which allowed for changes to reflect the wishes of the group, weather, road conditions etc. The leaders were always ready to discuss aspects of local culture, local history etc and that added a lot to the trip. Mechanical problems were dealt with in a caring manner but with a low key approach. I really recommend the firm.
Wonderful Experience!
Overall we had a wonderful experience on our bike tour. It allowed us to see and do things we wouldn't have been able to do on our own. Our guide was knowledgeable and friendly. The bikes were in good condition. It will be a while before we go back to Europe but if/when we do we'd definitely consider doing another tour with Art of Bicycle Trips.