Our Mission
Enriching the lives of travelers and local communities.
Welcome to Art of Bicycle Trips


Your expert-led cycling holiday company
Founded in 2010 during a 100km bumpy ride in India, Art of Bicycle Trips specializes in crafting distinctive cycling and e-bike adventures to some of the world's most breathtaking destinations. We're all about small and local details.
Cycling adventurers

5000+

Destinations

16

Thoughtfully crafted bike tours

100+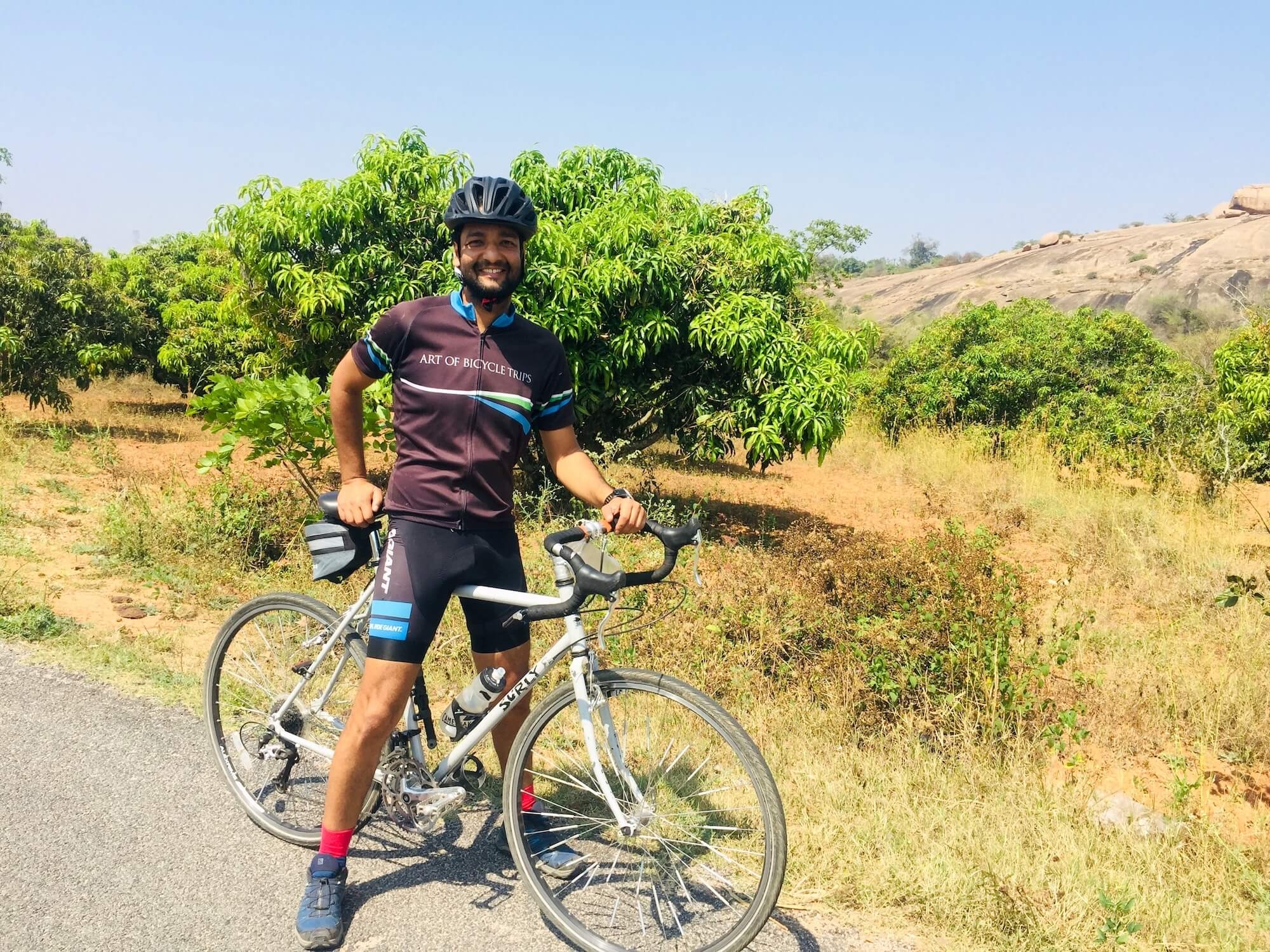 Our Story
Our journey started when our founder, Pankaj Mangal, set out one morning for a 100km ride to a remote fishing camp. He returned surprised, enthralled by the outdoors, and moved by the simplicity of countryside living. The sheer joy of exploring the world on two wheels, powered by nothing but his own strength, left a profound impact on him.
Inspired by this realization, he founded Art of Bicycle Trips, specializing in crafting distinctive cycling and e-bike adventures around the world. We prioritize authentic local experiences that enable you to form meaningful connections with the destination, all while contributing to the well-being of local communities.
"The profound transformation I underwent during my inaugural cycling journey compelled me to bestow this same enriching experience upon fellow travelers."
Your People. Your Ride.
At Art of Bicycle Trips, we believe that every cyclist is as unique as the journey itself. That's why we've crafted a collection of cycling adventures that puts you, the cyclist, at the heart of the experience.
When you set out on one of our cycling journeys, you're not just joining a tour – you're creating a journey that reflects your passions, preferences, and aspirations. Whether you're an avid cyclist seeking challenging terrains or a group of leisurely explorer looking to soak in the scenery by bike, our personalized approach ensures that your adventure is a true reflection of you.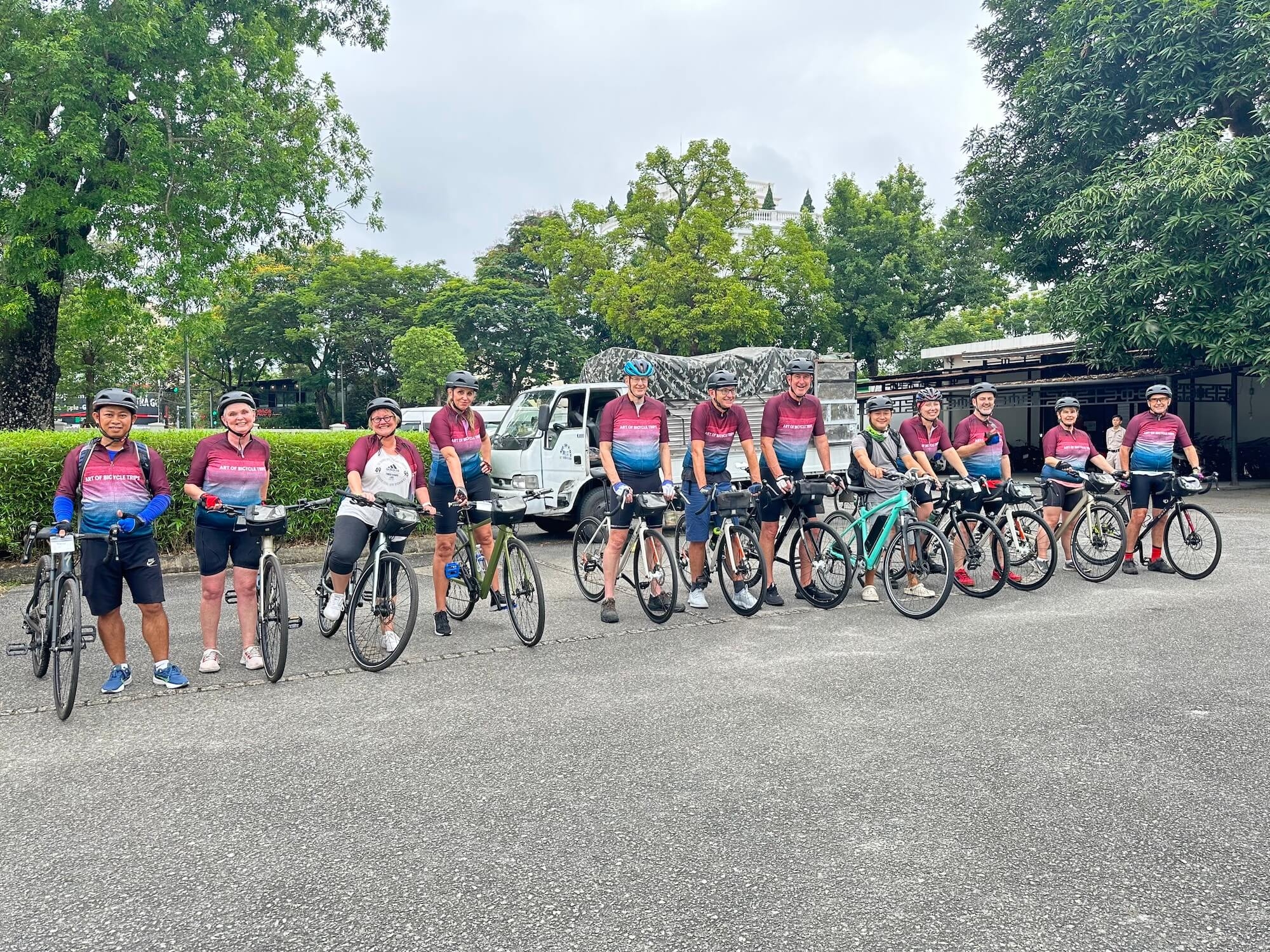 Cyclists Love Us, You Will Too.
The journey was excellent
The cycling was hilly but the journey was excellent. All the additional activities were well organized and tailored to our needs. The food (including vegetarian) was good and the guides were kind and helpful.
Bhutan is an unspoiled
Best: Bhutan is an unspoiled, peaceful and beautiful destination. Our guide, Nim, and driver (Kalden) were kind, caring, flexible and knowledgeable. They were great company to share this amazing experience with.
Well organized, great guides
After having been on a great trip in Rajastan with Art of Bicycle, we knew they organized excellent trips. So when we heard about the Eastern Hokkaido trip in Japan, we had to go. The trip was wonderful: Well organized, great guides, cozy and often extravagant accommodations with onsens usually on site. Not to mention fabulous Japanese food always provided at lodgings. The terrain was varied. We saw wildlife and we stopped to see other sights along the way ( Ainu museum, hatchery , etc) We will look forward to another Art of Bicycle trip In the future!