The Great Vietnamese Ride
---
Overview
The Great Vietnamese Ride: From North to South - Experience the best of Vietnam as you cycle from Hanoi to Saigon. Explore Halong Bay's breathtaking beauty, pedal through picturesque Ninh Binh and Mai Chau, and uncover the coastal wonders of Central Vietnam, including the historic city of Hue, known for its imperial citadels and cultural treasures. Continue your journey to the enchanting town of Hoi An, where ancient architecture and vibrant markets await. Traverse the captivating landscapes of Da Lat before delving into Saigon's vibrant streets. Conclude your adventure in the serene Mekong Delta, immersing yourself in riverside communities.
This ultimate cycling expedition showcases Vietnam's temples, stunning landscapes, renowned cuisine, and warm hospitality. Discover the heart and soul of Vietnam on this unforgettable North-to-South journey.
Avg. dist. cycled
60km or 36mi
Highlights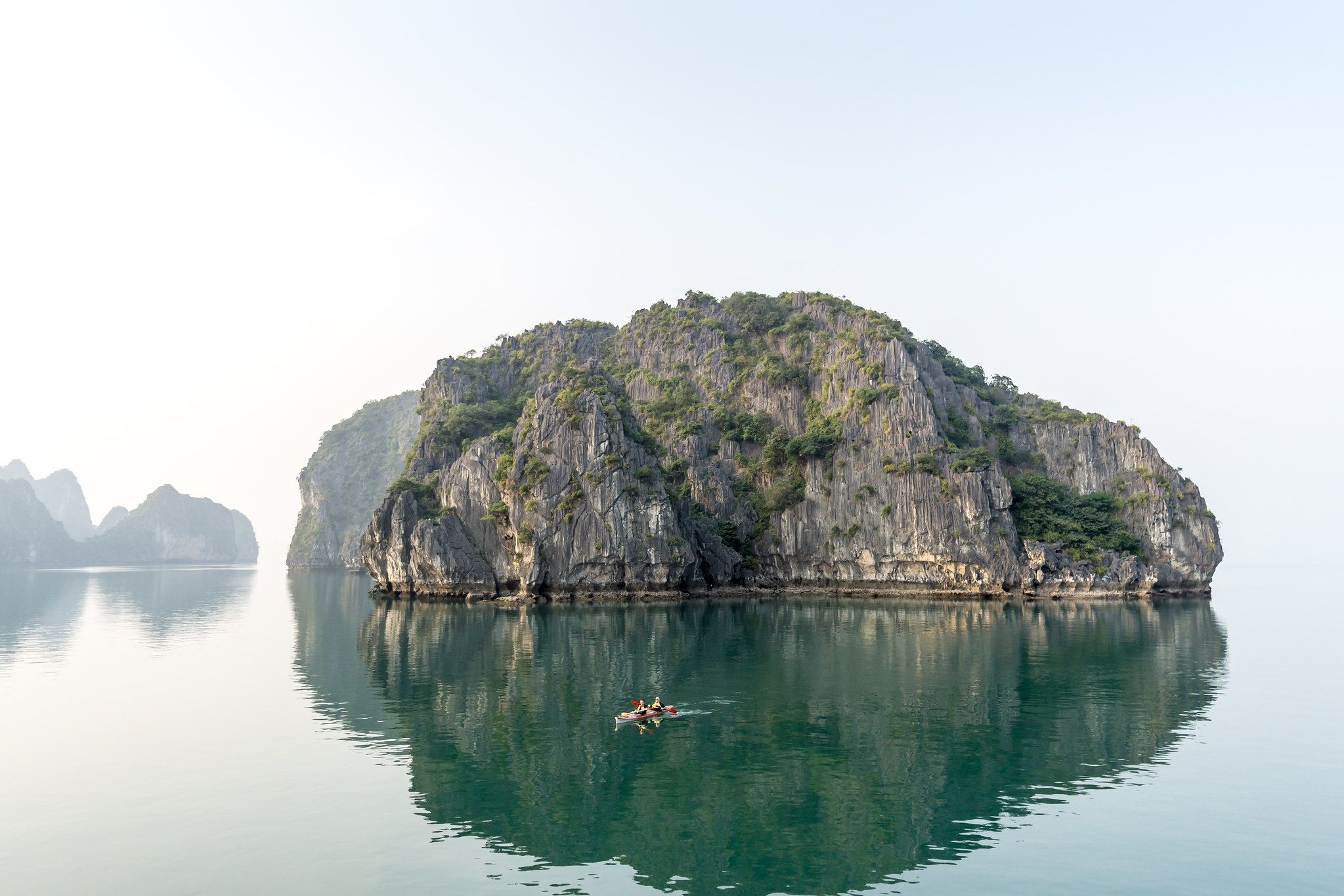 Kayaking in Halong Bay
Kayak through the islands of Halong Bay
Brief Itinerary
| Day | Place | Hotel | Meals | Distance | Activity |
| --- | --- | --- | --- | --- | --- |
| DAY 1 | Hanoi | Silk Path Boutique Hotel | D | | |
| DAY 2 | Halong City | Halong Plaza Hotel | B,L,D | 50km / 30mi* | cycling |
| DAY 3 | Halong Bay - Cat Ba Island | Little Cat Ba | B,L,D | 30km / 18mi | cycling |
| DAY 4 | Kayak and Shuttle to Ninh Binh | Trang An Retreat | B,L,D | | kayaking |
| DAY 5 | Cuc Phuong National Park | Cuc Phuong Resort & Villas | B,L,D | 40km / 24mi | cycling |
| DAY 6 | Pu Luong | Pu Luong Home | B,L,D | 70km / 42mi | cycling |
| DAY 7 | Mai Chau | Mai Chau Lodge | B,L,D | 60km / 36mi | cycling |
| DAY 8 | Overnight train to Hue | Train to Hue | B,L | 60km / 36mi | cycling |
| DAY 9 | Hue | The Scarlett | | | |
| DAY 10 | Hué | The Scarlett | B,L | 25-50km / 15-30mi | cycling |
| DAY 11 | Hoi An | Ann Retreat | B,L,D | 80km / 64mi* | cycling |
| DAY 12 | Hoi An | Ann Retreat | B | | |
| DAY 13 | Quang Ngai | Cocoland River Beach | B,L,D | 65km / 40mi* | cycling |
| DAY 14 | Quy Nhon | Seagull | B,L,D | 65km / 39mi* | cycling |
| DAY 15 | Tuy Hoa | Sala Beach | B,L,D | 70km / 42mi | cycling |
| DAY 16 | Nha Trang | TTC Michelia | B,L | 60km / 36mi | cycling |
| DAY 17 | Da Lat | Du Park Hotel | B,L,D | 90km / 54mi* | cycling |
| DAY 18 | Fly to Saigon | Silverland Yen | B,L | | |
| DAY 19 | Tra Vinh | Coco Riverside Lodge | B,L,D | 60km / 36mi | cycling |
| DAY 20 | Can Tho | TTC Premium | B,L | 60km / 36mi | cycling |
| DAY 21 | Saigon | | B,L | 25km / 15mi | cycling |
Detailed Itinerary
Map
Dates and Prices
Note:
Our base pricing is in USD. However, we can also quote in AUD, GBP, CAD, and EUR, and you can pay in the same. Please write us.
Single Supplement
From US $995
E-Bike Upgrade
From US $300
---
Couldn't find a trip with convenient dates?
Open your date as a join-in tour or customize further as private one.
We offer private departures on almost all our itineraries, and for groups of four or more, they cost the same as our standard trips!
---
Essential Info
Inclusions
LODGING
All hotels as mentioned in the tour details or similar (subject to availability).
trip leader
Expert Trip Leader(s) who look after your every need and add meaning to your vacation.
bike
Immaculately maintained bike with helmet, suited to a terrain.
shuttle
A Van support that follows the group of riders and carries all belongings.
meals
Meals as per itinerary. Guests are given the opportunity to dine on their own so that they discover a location independently.
refreshments
Refreshments and mineral water while cycling.
entrance
Entrance fees to most of the monuments and temples.
E-bikes
E-bikes are available on this trip at a surcharge. Please send a note to your tour consultant to book one.
Bikes
When you have a road and the thrill of a journey ahead of you, it's imperative to have a good bike to enjoy it. Our fleet majorly consist of the below bikes as a part of this tour. However, sometimes due to height or availability constraints, we may provide a different but similar quality bike.
mountain
Included in your trip price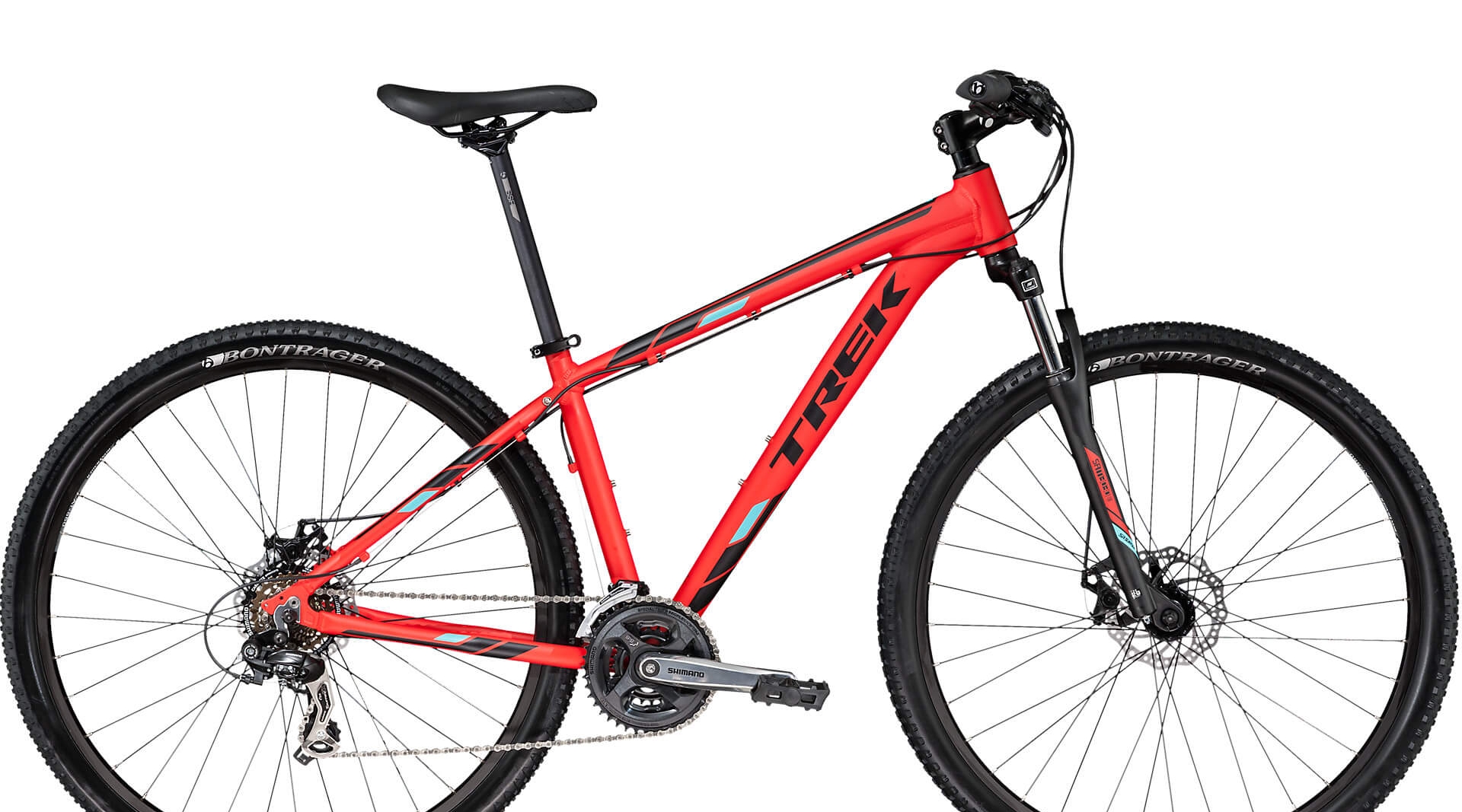 mountain
Included in your trip price
Weather
Like most tropical regions, Vietnam has hot summers, mild pleasant winters, and an extremely wet rainy season. Being located in the northern hemisphere, the best season for cycling in Vietnam is generally from September to May, with regional variations as described below:
North Vietnam – Hanoi and Halong Bay: The cycling tour season in this region runs from October to May. December and January can be cold with occasional rainfall. May to October is hot, with heavy rain in the months of August and September.
Coastal Vietnam – Hue to Nha Trang: Coastal Vietnam is a narrow crescent-like coastal strip that is at times only 60 km wide. As a result, it experiences coastal weather phenomena such as high rainfall and occasional typhoons during the wet season that runs from September to December. Travelers during this season should be prepared for last-minute changes to the itinerary. The Best season to visit this region is from January to September with the average temperature hovering around 30°C.
South Vietnam – Saigon and Mekong Delta: South Vietnam is a year-round cycling destination because of its pleasant tropical climate. April and May can be hot, but for the rest of the year, the temperature hovers around 30°C. There is moderate rainfall from May to early November but it settles soon, leaving the weather cool and the countryside lush. November to February is the best time for cycling in South Vietnam with warm weather, clear blue skies, and a light ocean breeze blowing in from the Pacific.
Visa
Residents from a number of countries have visa exemption status for tourist visits to Vietnam. For a full list of up-to-date visa-exempt countries, see the Vietnam Foreign Affairs website.
e-Visa – The 'e-visa' process is newer and more streamlined. You can apply for an e-visa through the government website, then, once approved, simply print it out and present it upon arrival in Vietnam. The additional benefit of the e-visa is that it's valid at land borders, not just airports. The processing time ranges from 2 to 7 working days. We recommend applying 2 weeks in advance to avoid unexpected delays. Read more about tourist e-visas for Vietnam at the Vietnam Immigration portal and apply there.
While applying online for an approval letter, please ensure that you have the following documents:
Passport scanned copy: A scanned copy of your passport - front (main) page. It shouldn't be a mobile photo or a photo taken from a laptop. Strictly scanned copy done through a computer scanner.
Passport size photo: portrait photo (4*6 size, colored photo, white background, straight looking without glasses). A photo taken from a mobile or laptop may or may not work, so I would strictly advise getting one made through a nearby photo studio (retail shop) that specializes in taking photos for visas.
Here is an excellent resource on Vietnam visas that may be worth looking at.
Exclusions
Airport pickup and drop
We recommend to book direclty from airport or hotel.
meals
Some meals may not be included. Please check your itinerary.
Beverages
Beverages such as alcohol, tea, coffee, juice at a hotel or restaurant.
Reviews from our friends
I feel that we got a realistic view
I feel that we got a realistic view of Vietnamese citizens which is what we wanted. The bicycles were a great way to see things and engage with people. It was good to have the experience of traveling the length of the country and we are glad we got to Siem Reap as well. All transfers went smoothly and the itinerary was well planned. The guides were helpful in picking our food options and we ate some excellent food. Cycling in Vietnam was not like our other cycling trips in other countries as far as road quality. That was mentioned in the trip literature and should be taken to heart. We rode on some very rough, pitted roads, through gravel, through sand, standing water, and heavy mud. It was a good trip and we are glad we did it.
Lauren Stringer from CA
5.0
Trip of a Lifetime!
Doing this trip to Vietnam on by bike, we saw so much more than we otherwise would have. We went to out of the way places and really got to experience how people live. The guides were also knowledgable and accomodating. The excursions were fun and interesting. I learned so much about the country and its history. I would do a trip like this again for sure.
Corrine Livingston from US
5.0
We loved the trip!
We loved the trip! The cycling was fun and beautiful, the guides were very gracious and informative, of course the food was fabulous and our hotels were very nice. Vietnam is a very special place in our hearts as the people are so warm and friendly.